Not only Bolivia, Amazonia, Ecuador and Peru /https://mkweather.com/2020/12/19/extreme-storms-hit-yacuiba-bolivia//, but too Argentina, Uruguay and southern Brazil are these days bothered by severe storms, which have been in Santa Catarina, southern Brazil, deadly.
Forecasts before severe storms have been published on Accuweather early this week for parts of northern Argentina, Uruguay and southern Brazil.
Storms were associated with severe wind gusts above 100 km/h, heavy rains and strong lighting activity. In some, drier regions, duststorms have appeared.
In Argentina, regions of Buenos Aires, Corrientes and Cordoba have been hit, Uruguay was in storm threat later and finally, Santa Katarina, southern Brazil has experienced with a devastating floods after heavy storms on Friday, 18. December 2020.
According to fresh information, 21 people have been killed or are still missing in Santa Katarina.
Forecasts for parts for South America are bad - widespread storms in Brazil, Peru, Ecuador and Bolivia and possible flash floods in Argentina or La Plata region will stay here minimally until the start of the year 2021, with next possible storm rounds during rest of Summer 2020/2021.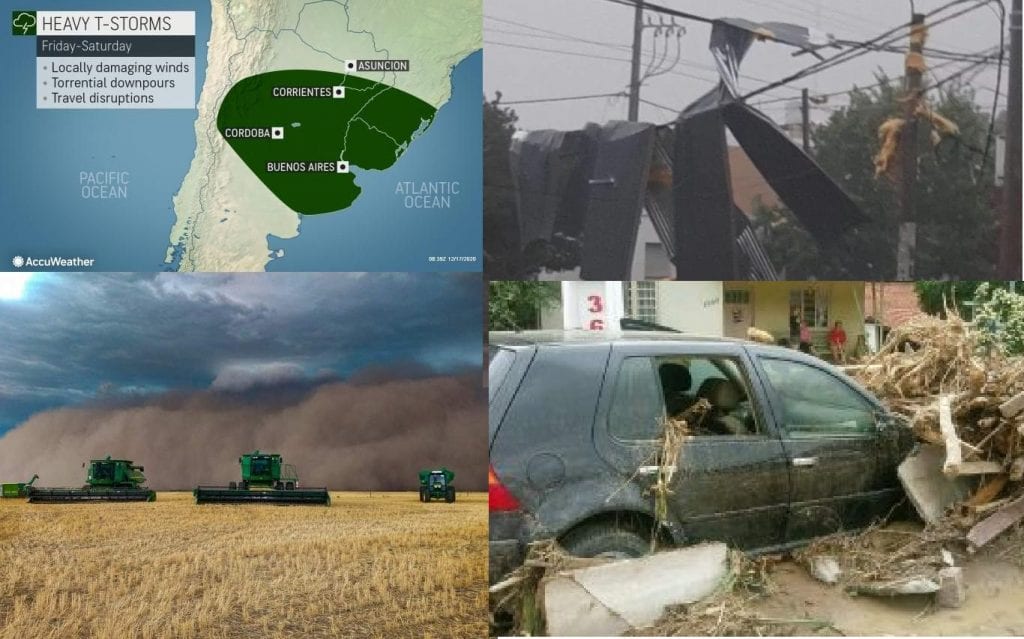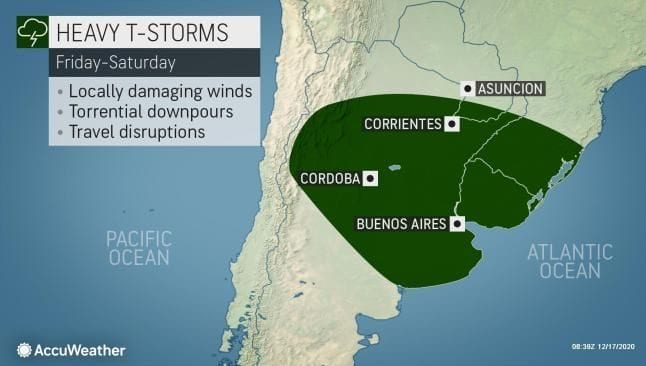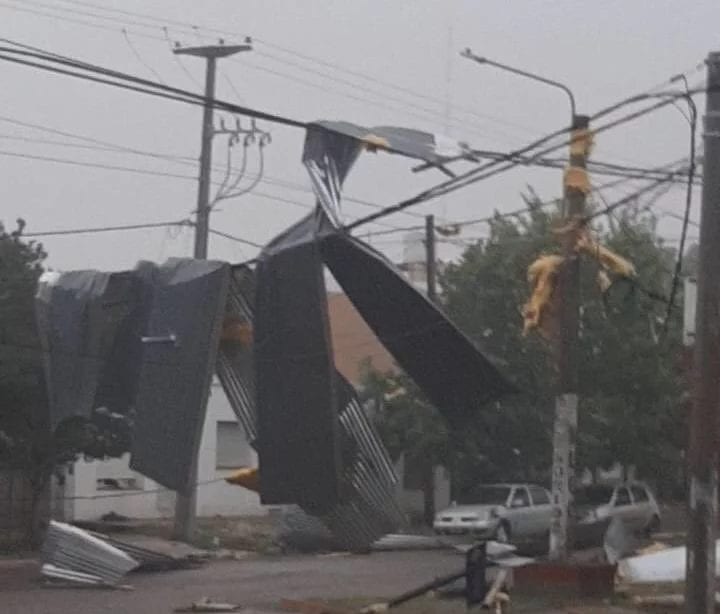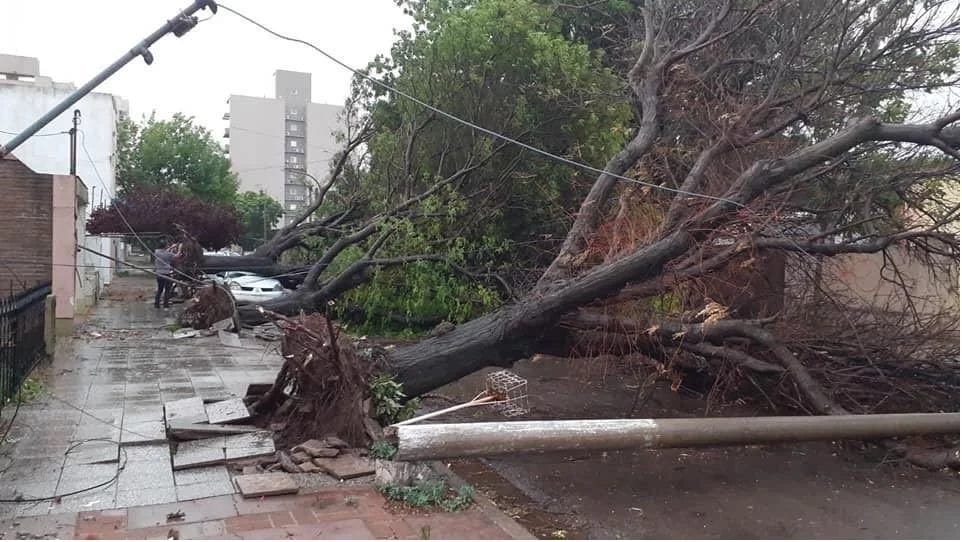 Read more:
(Visited 46 times, 1 visits today)