Not only extreme Supercyclone Yasa (Category 5), which hit Fiji /https://mkweather.com/2020/12/18/national-disaster-in-fiji-deadly-cyclone-yasa-in-holiday-paradise-category-5-with-350-km-h-wind-gusts-new-zealand-should-have-hard-christmas// and left behind here devastated land, but too a Cyclone Zazu in southern Pacific, which hit Tonga and Samoa!
While Tonga has been hit without severe damages in most populated islands, Samoa didn´t have this luck and Oceanian country reports situation after severe floods and landslides.
Between hit regions was Samoa´s capital, Apia, too, where Vaisigano river broke its bands.
After 5 days of heavy rainfall thanks to ITCZ (Intertropical Convergence Zone) are expected next rains during the weekend 19.-20. December 2020 and low-situated residents were urged to evacuations.
Temperatures in Samoa dropped from +25/+31°C to +22/+27°C after severe rains - Samoa is situated close to Equator, with significant influence of current La nina phase to precipitation and storm regime.
During next 2-3 weeks, wet MJO will shift above Southeastern Asia, with expected Tropical system 99W Invest and too above northern Australia (94S Invest) and situation in Oceania should be calmer.
However, remnants of Cyclone Yasa still should hit parts of New Zealand at the Christmas, with regional floods in northern and western coast.
Infographics: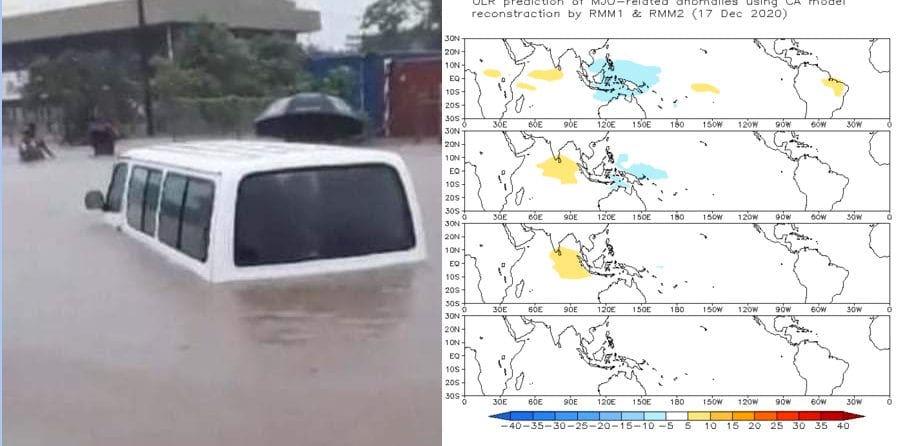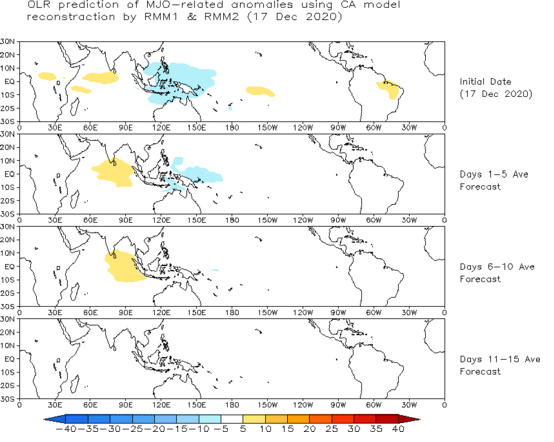 Read more:
(Visited 71 times, 1 visits today)