Short Indian summer between 9.-14. October destroys ex-hurricane Delta, then possibility of warm sunny weather after 18. October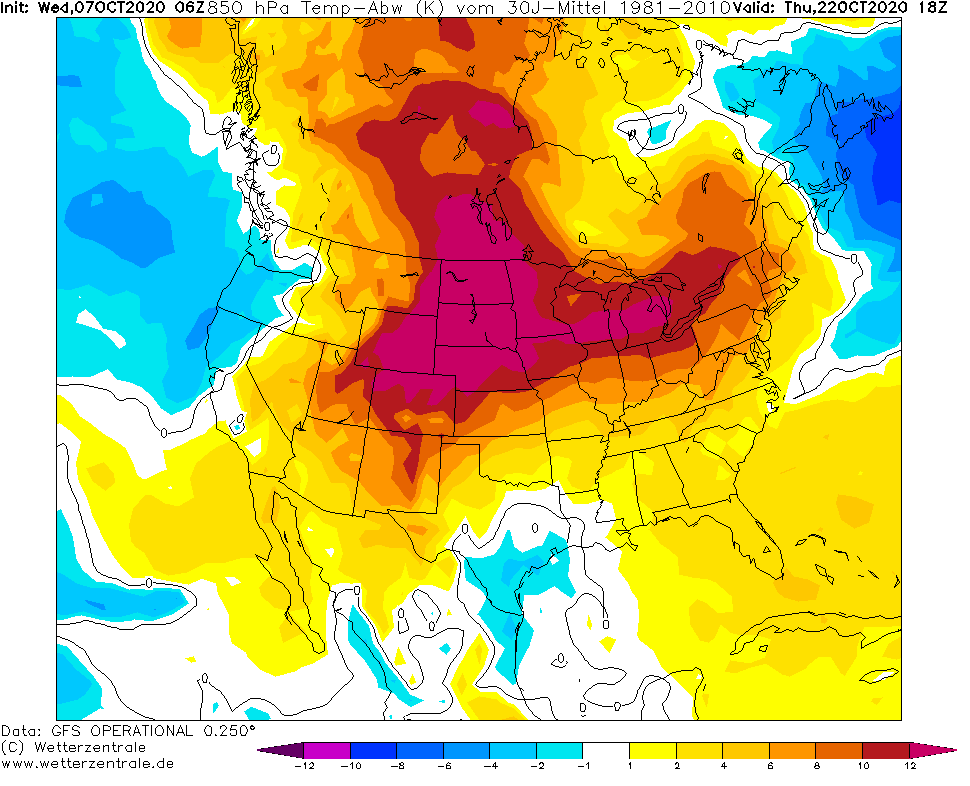 Before an extreme strong hurricane Delta /https://mkweather.com/2020/10/07/the-strongest-hurricane-of-the-strongest-hurricane-season-2020-category-5-not-excluded-hurricane-delta-hits-usa-on-friday-and-at-the-weekend//, a warm spell makes pleasure in NE quarter of the US and Eastern Canada, with an Indian summer conditions mainly in wide region around Great Lakes area.
However, remnants of ex-hurricane Delta brings significant worsening of weather to Northeast already from Sunday to Monday, 10.-11. October 2020 and Indian summer conditions will shift only above Quebec and Newfoundland early next week.
Between 14.-18. October, relative short coldwave arrives to the region. This coldwave will be associated with the remnants of Delta and cold air will be moving to southern parts of the USA on the back side of the system.
Good news is, that between 18.-24. October, next period, for now without the end, with next dose of Indian summer, is expected. Second wave of Indian summer should hit larger parts of the USA and Canada, as the first wave, from Northern Plains, South-Central Canada to Eastern USA and Canada and it should persisting more than a week according to our estimates.
In the West, cooldown with rain will begin soon and it should help with fight against deadly wildfires. Next warm period will come to western half of the USA between 14.-22. October, with the next worsening of wildfires.
Predicted T850 hPa for 9.-14. October 2020 /wetterzentrale.de: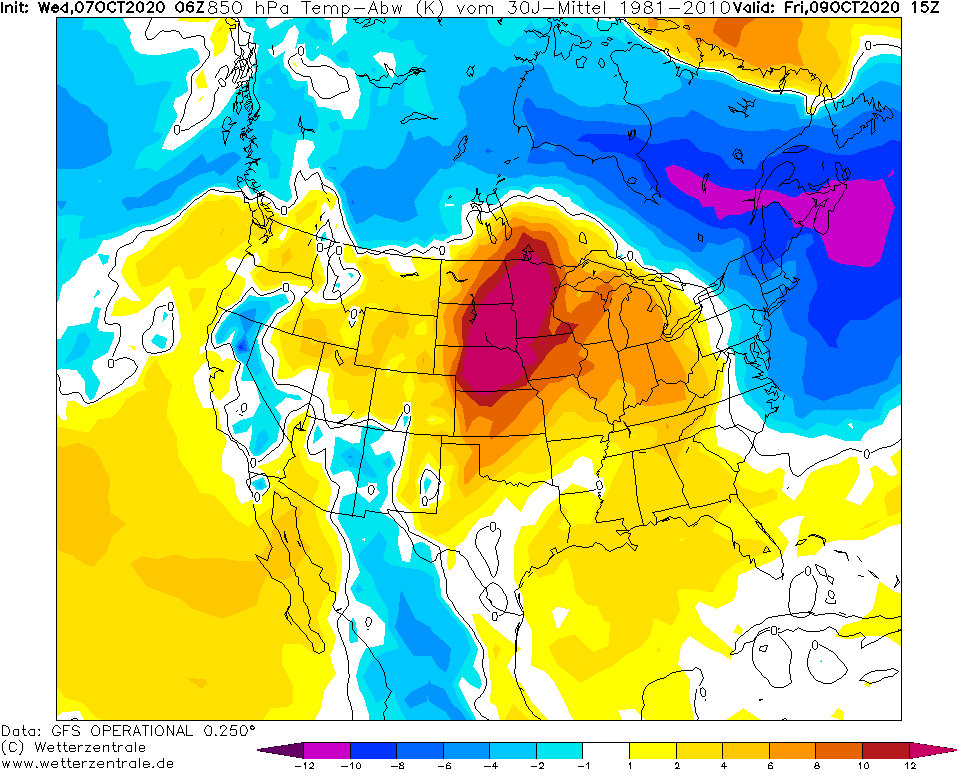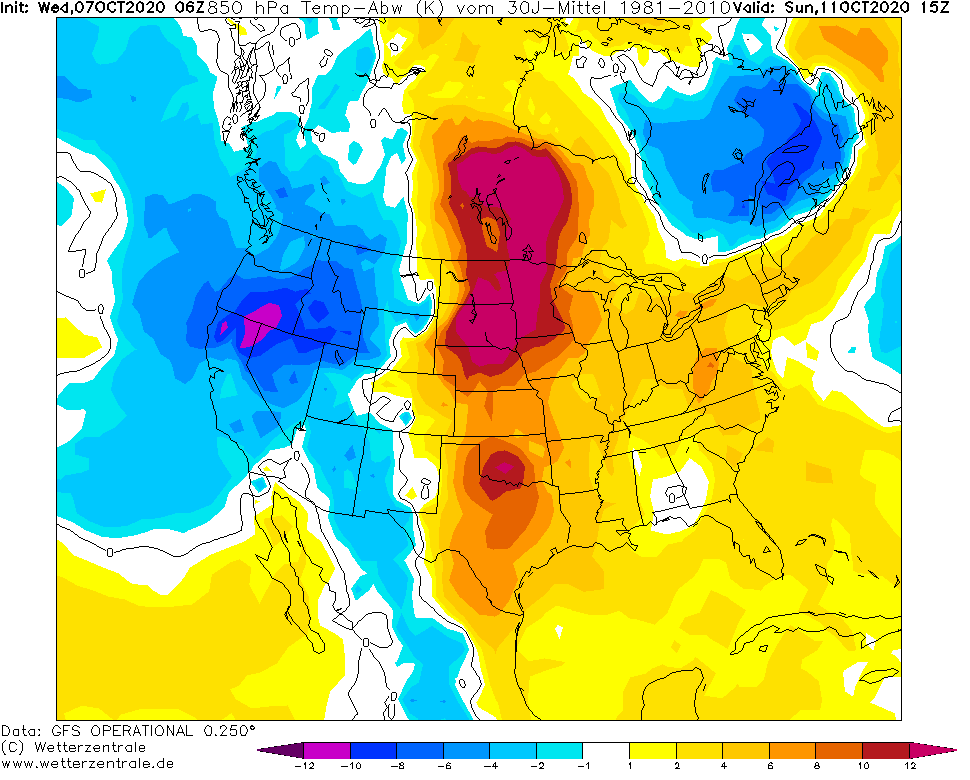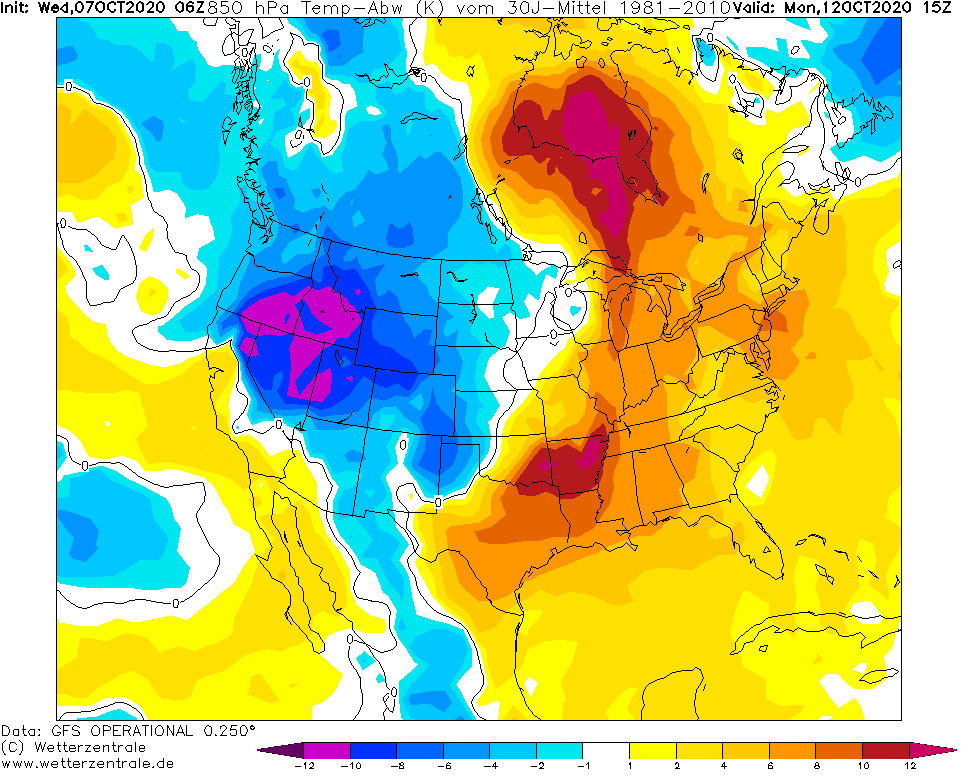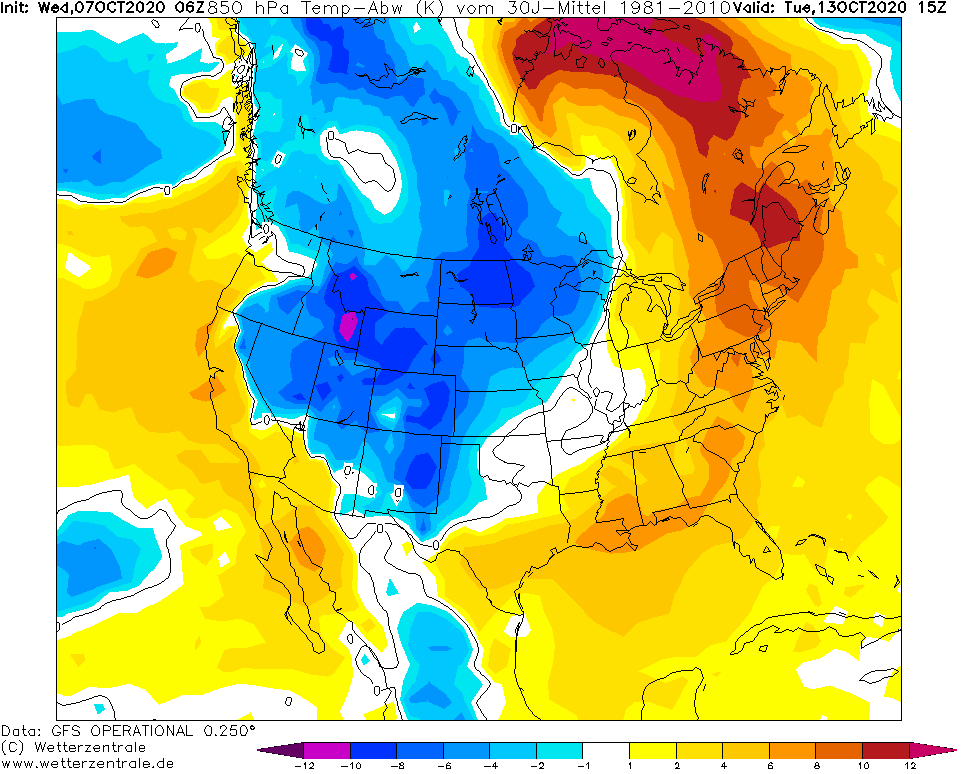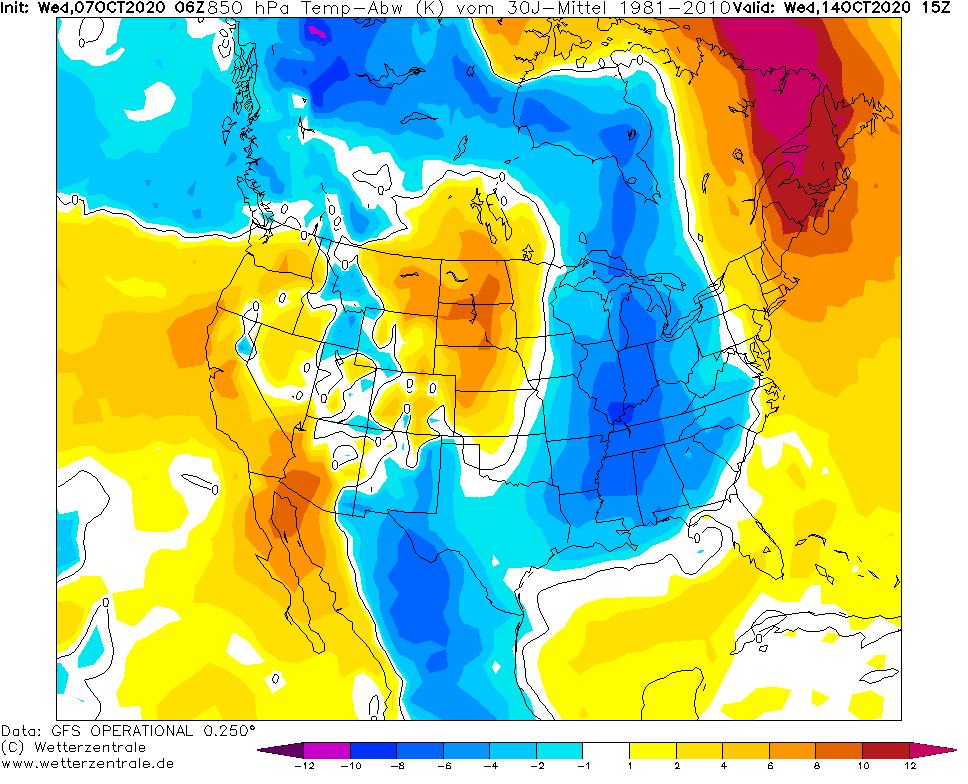 Predicted T850 hPa for 22. October 2020 /wetterzentrale.de: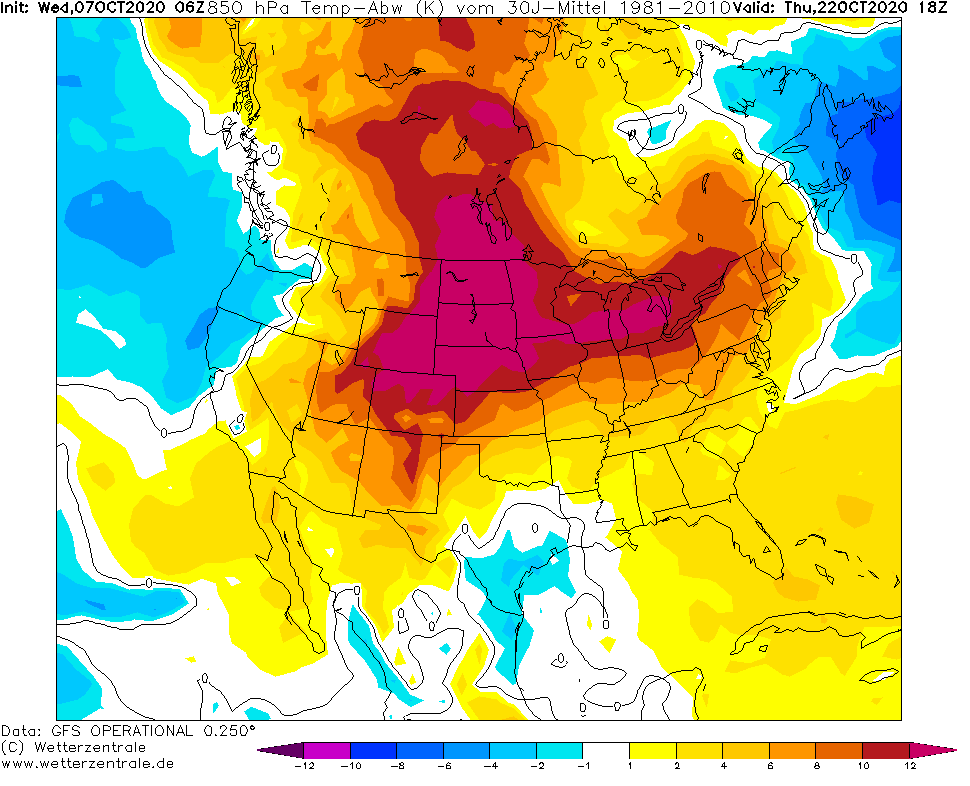 Pressure and precipitation during the period 9.-14. October 2020 /wxcharts.com: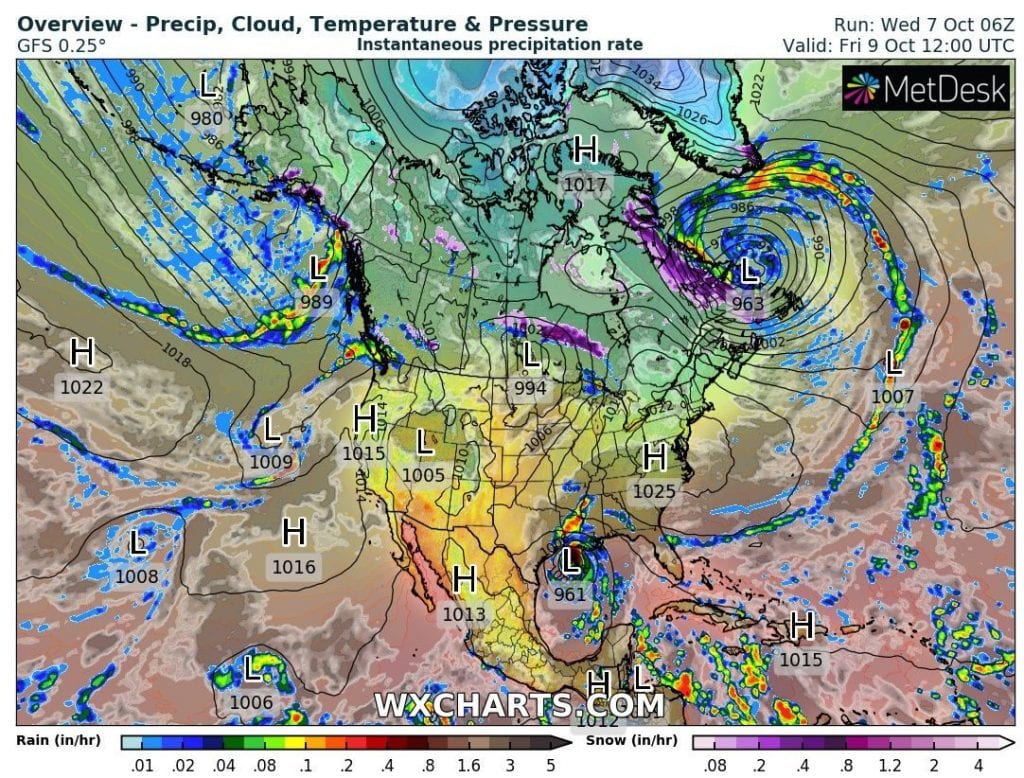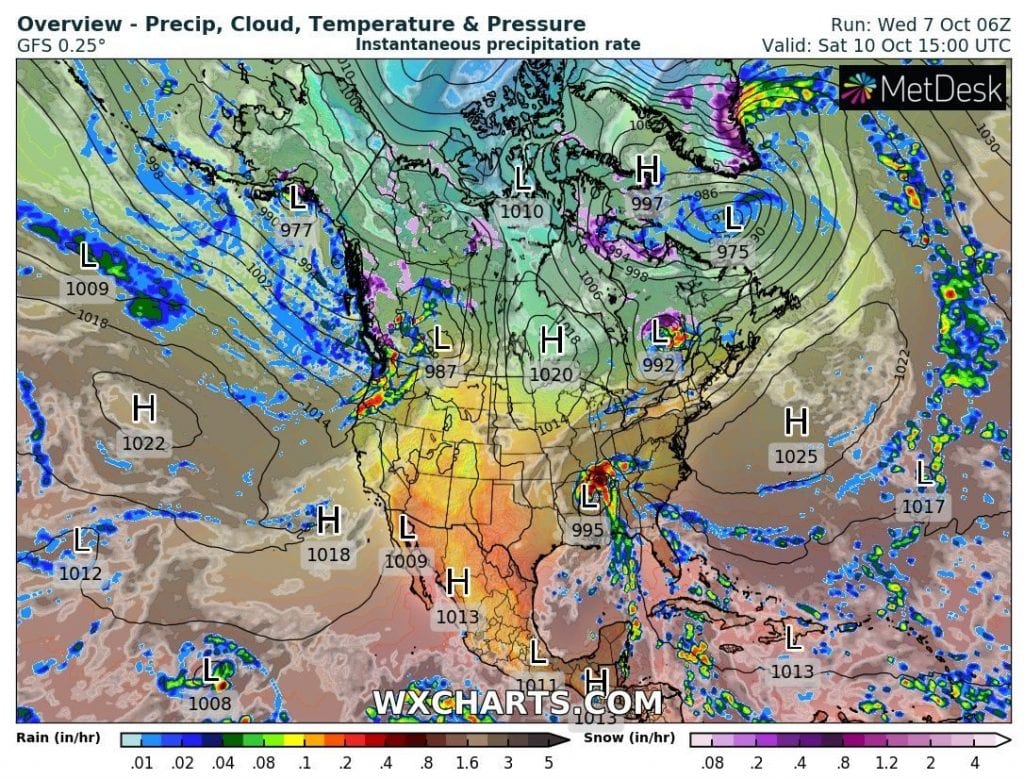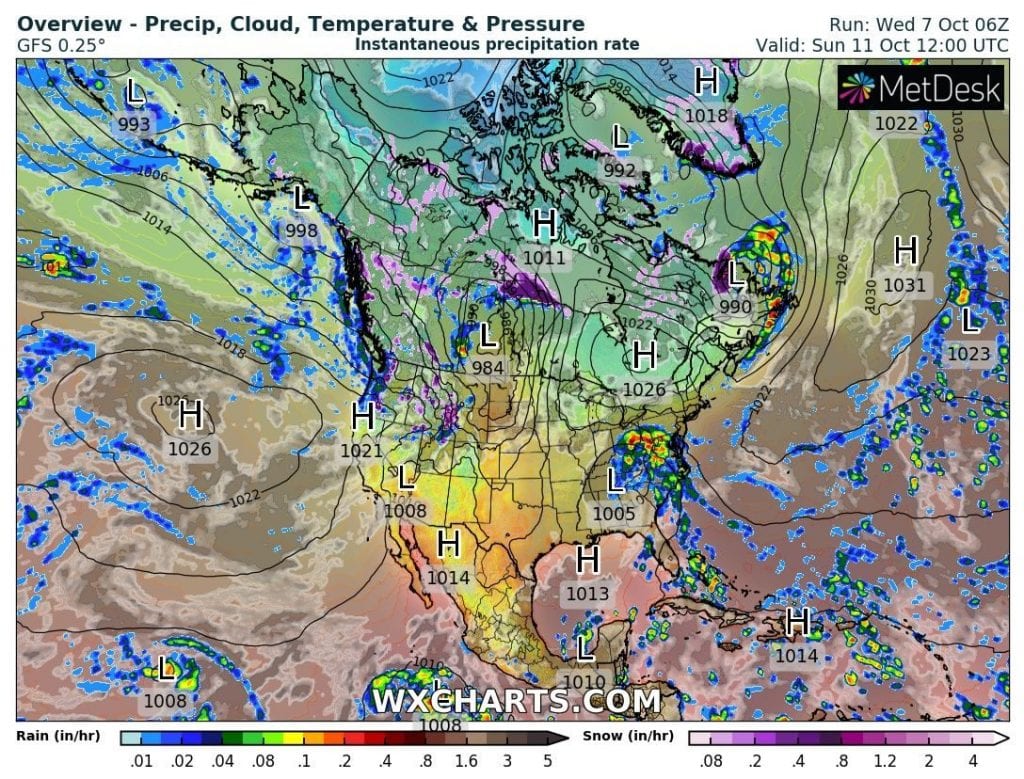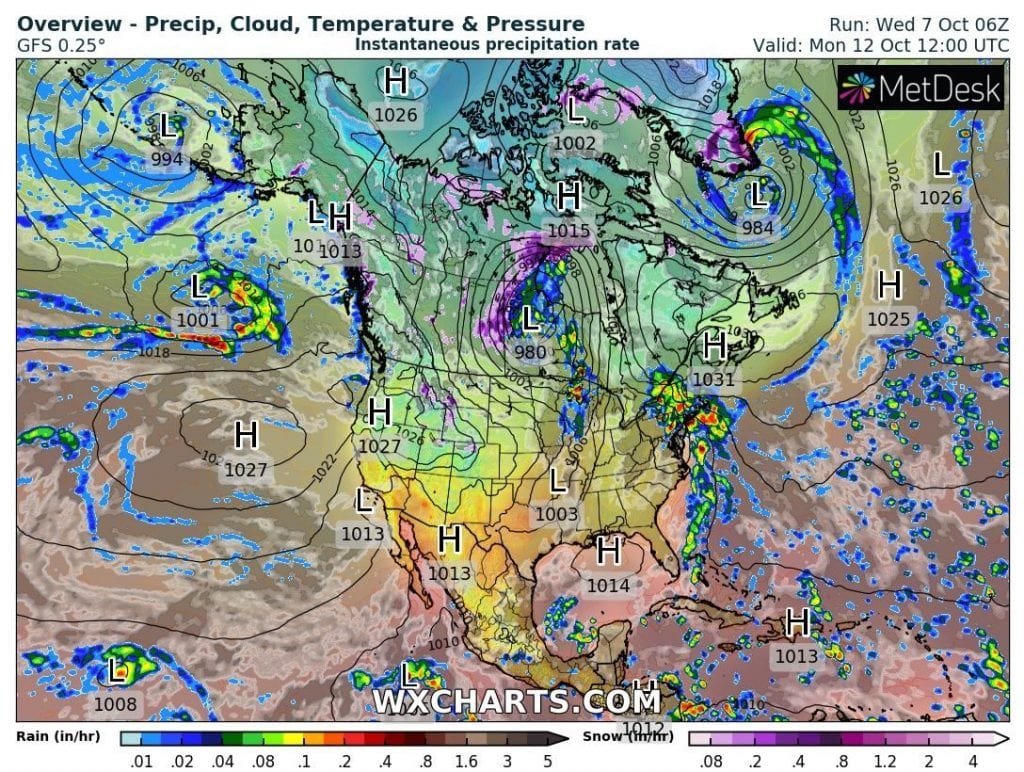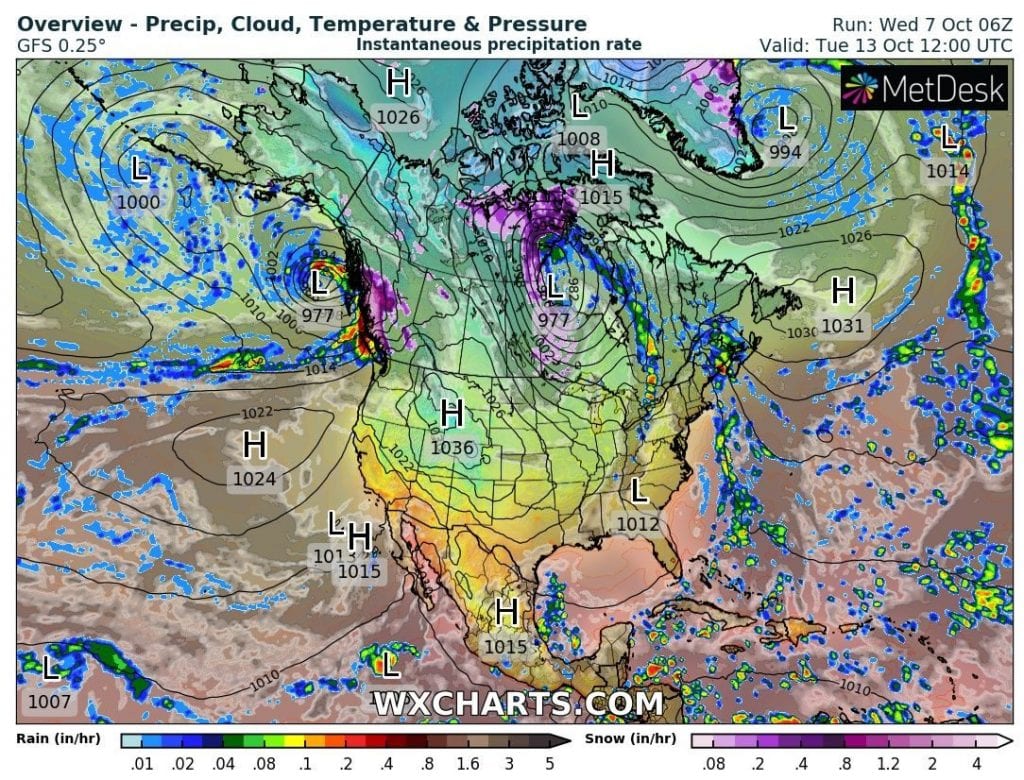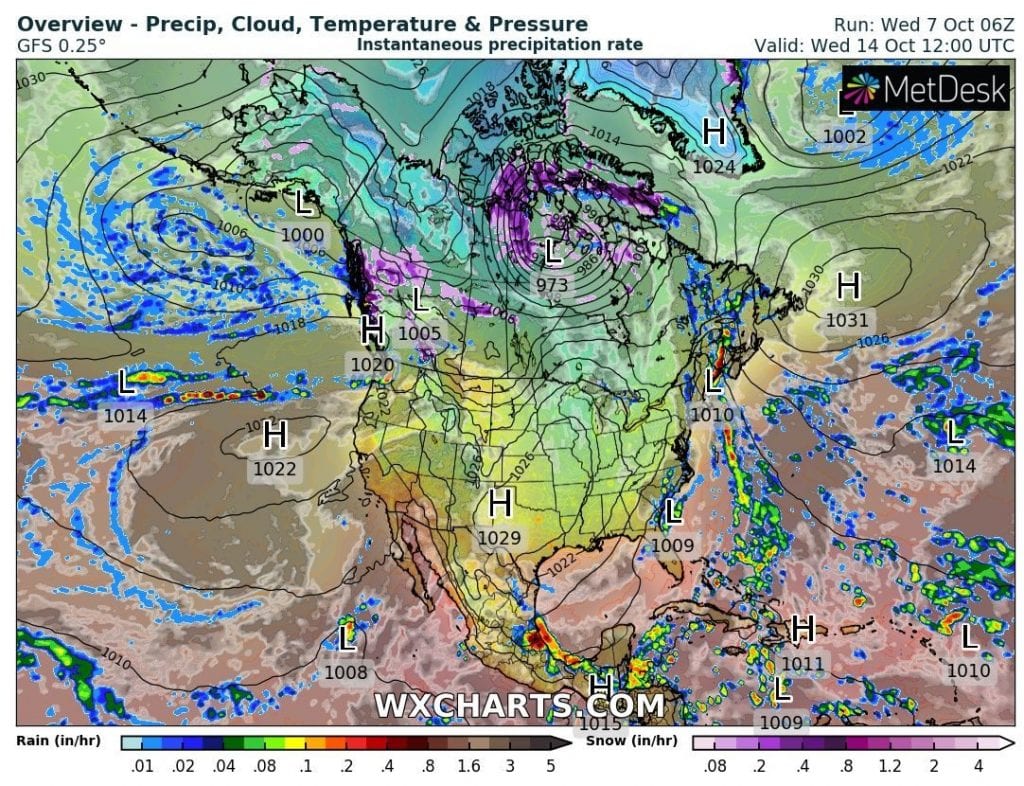 Read more: