Only in previous articles we have informed, that extremely cold Siberian air hit Africa and Middle East in full power, with the first snowfall in Libya after 15 years, freezing rain in Egypt /https://mkweather.com/2021/02/20/snow-in-libya-after-15-years-blizzard-too-in-syria-jordan-lebanon-iraq-saudi-arabia-snowstorm-2021// and rare ground frosts in subequatorial Africa, e.g. Niger or temperatures below +20°C in Southern Sudan and only slightly above +20°C in other countries, including Nigeria /https://mkweather.com/2021/02/19/siberian-winter-in-subequatorial-africa-south-sudan-chad-niger-and-nigeria-only-around-20c//.
At the weekend, extremely cold air crossed equator and in some parts of northern DR Congo, anomalously low maximum temperatures only slightly above +20°C are estimated to reach, regionally.
From very to extremely cold air hit parts of Cameron, Congo, Uganda, western Kenya, Ethiopia or even Angola, Zambia, Tanzania during last hours.
In hotter, southern regions, maximum temperatures dropped below +30°C and extremely hot summer was interrupted.
Moreover, cyclone Guambe is expected to hit Mozambique and South Africa during the weekend and early next week, what is bringing additional cooldown into southern parts of Africa.
Similar event happened in Summer 2020, when extreme coldwave hit Brazil and extremely cold air shifted later above Colombia. In southern Colombia this time was measured maximum temperature only around +20°C /https://mkweather.com/2020/08/23/antarctic-air-has-crossed-the-equator-in-southern-colombia-temperatures-dropped-from-36c-97f-to-14c-57f// thanks to Antarctic blast.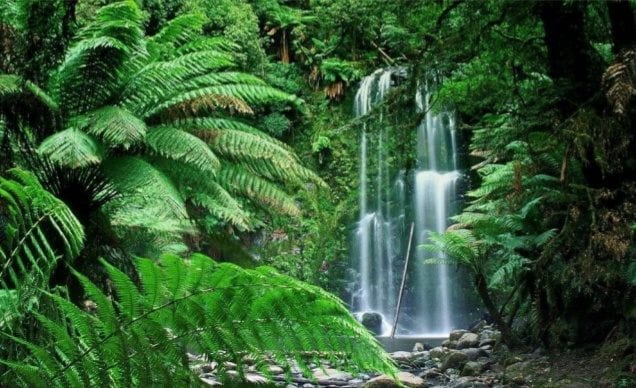 Infographics: wxcharts.com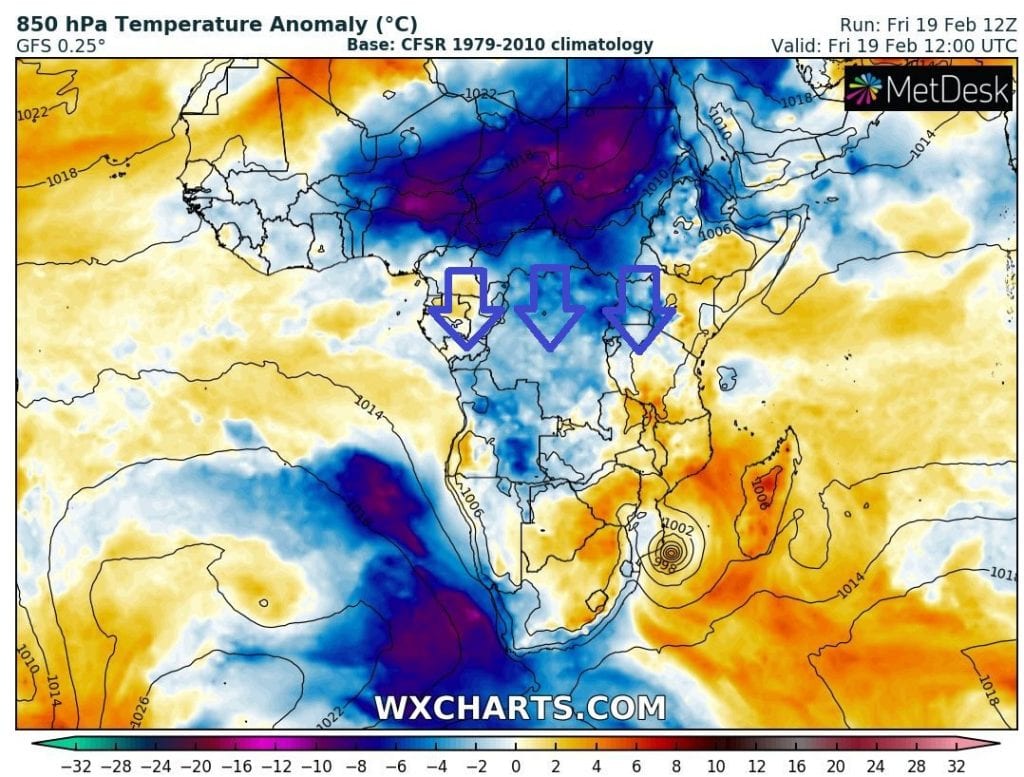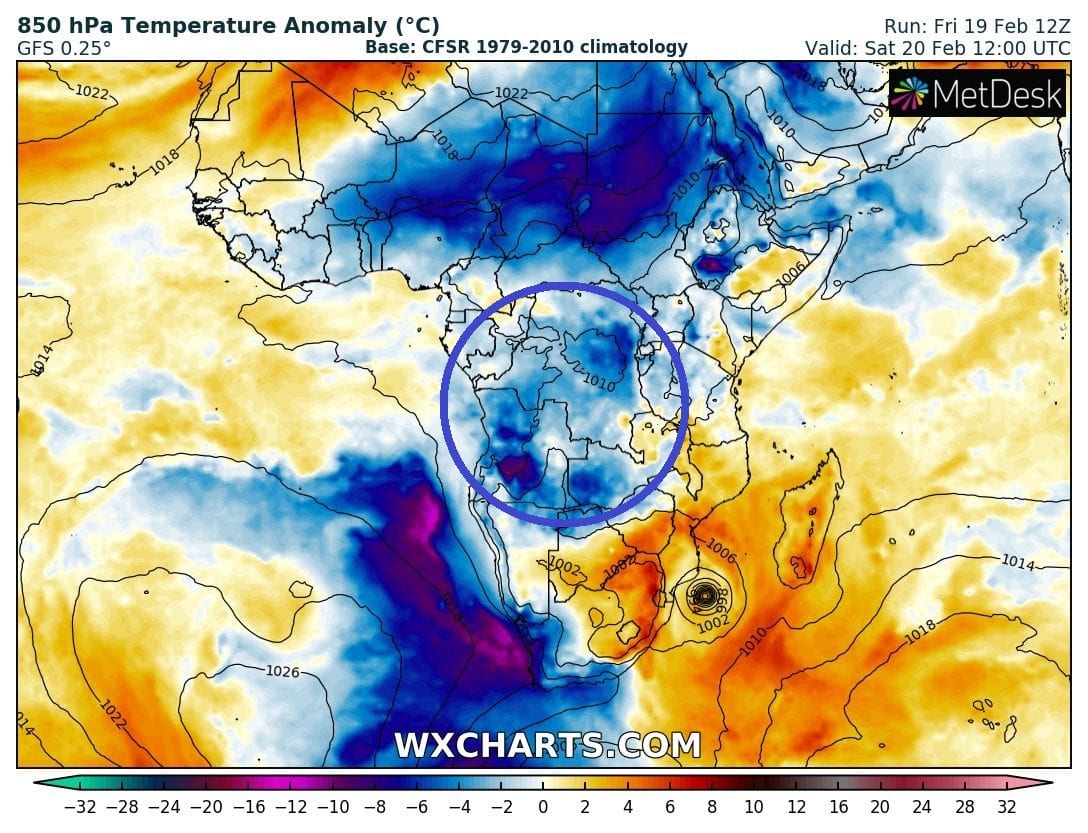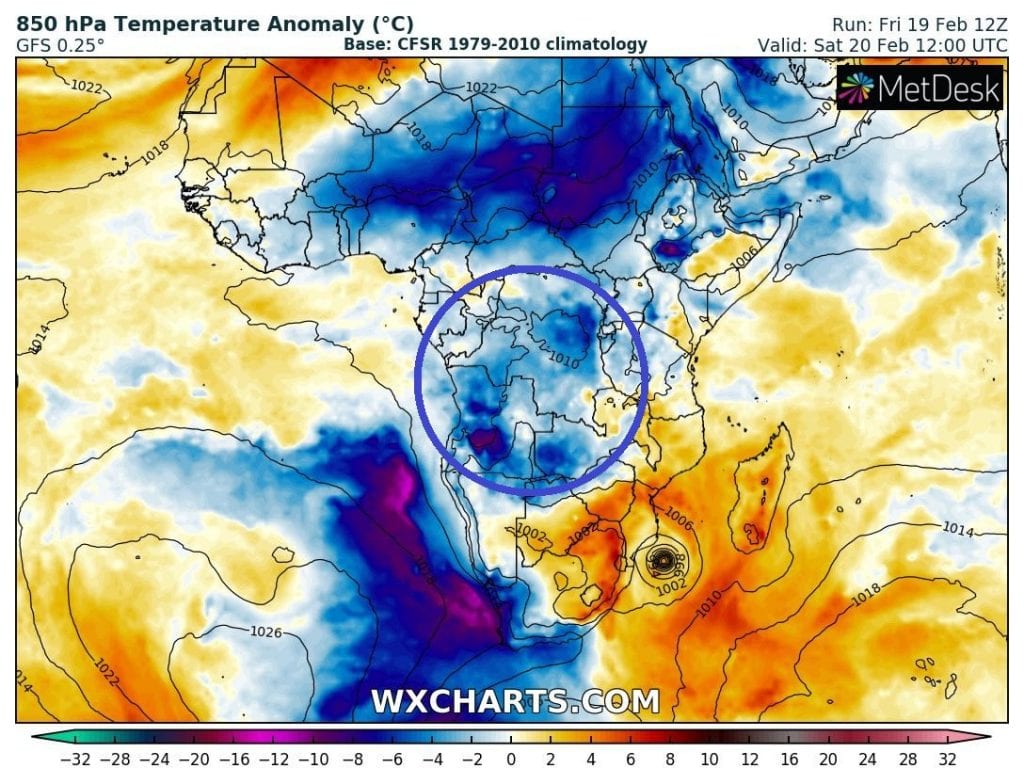 Read more:
(Visited 44 times, 1 visits today)