"It's official! It's snowing on Table Mountain! Our team shot this video of the frosty winterland on top of our African Wonder this morning. Stay warm everyone!" - wrote The Table Mountain Aerial Cableway, a cable car transportation system offering visitors a five-minute ride to the peak over Cape Town.
Extremely cold Arctic Blast has brought to the South African coast at the weekend really cold temperatures, in Cape Town region around 20°C below temperature average.
The highest peak of Table Mountain is only 1 086 MASL and snow appeared in lower areas than 800 MASL - it is an equivalent of European or North American populated low elevated basins.
In Cape Town, temperatures dropped to +2,4°C / 36°F, in the hills over the city was under 0°C / 32°F.
Surprised people was enjoying this rarely moment - snow not appears in the city every year.
Cold weather will bother South Africa, Namibia and Botswana till Wednesday, on Tuesday, 1. September 2020 with possible extreme strong cold winds over central-eastern regions with storms and snowing in the mountains (with Mkweather warnings of 3rd level), with possible wind chill in mountainous regions around -20°C / -4°F.
Monday´s minimum temperautre in Buffelsfontien Farm (1783 MASL) was -14°C. In some parts higher elevated regions maximum temperatures during Antarctic blast has dropped from +25°C to +5°C. On Monday, across the whole the territory of South Africa wasn´t higher temperature than +22,4°C in deserts in the North.
Infographics: Photos from Table Mountains (1086 MASL) above Cape Town /electroverse.net/, temperature anomalies from Monday and MAX wind gusts on Tuesday evening /wxcharts.com/, Mkweather warnings World and Twitter posts: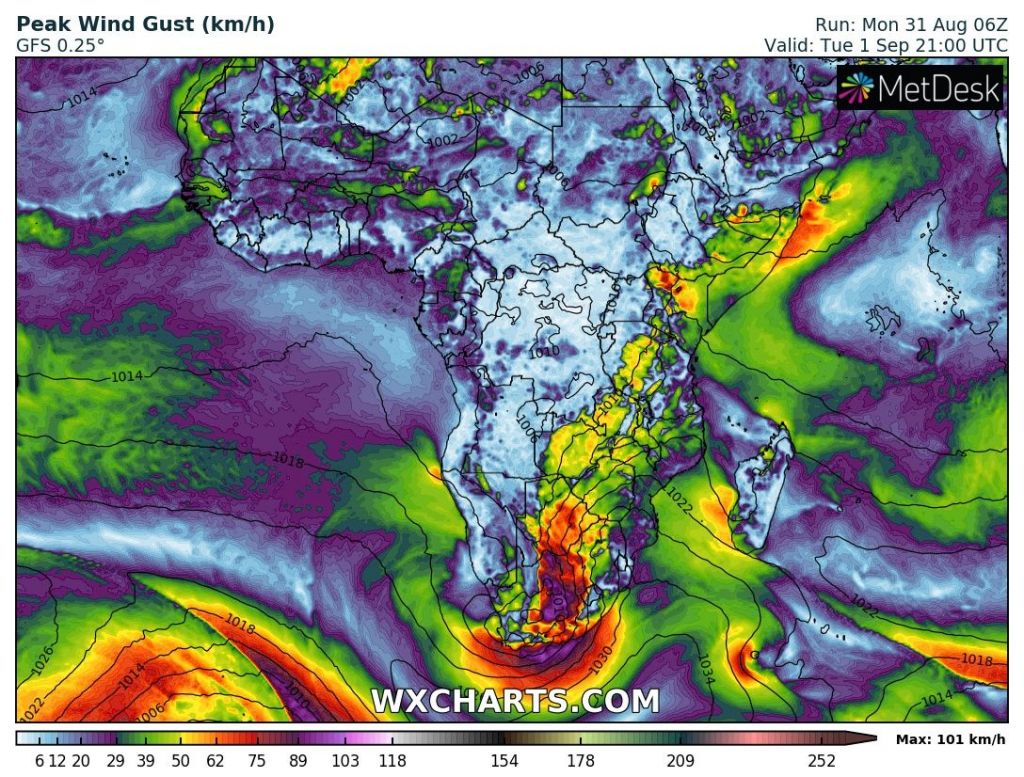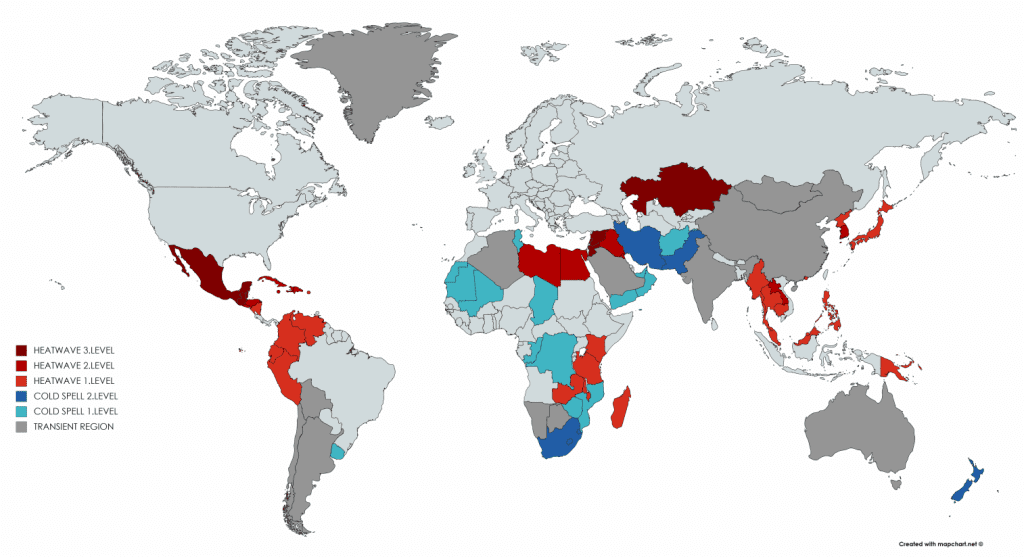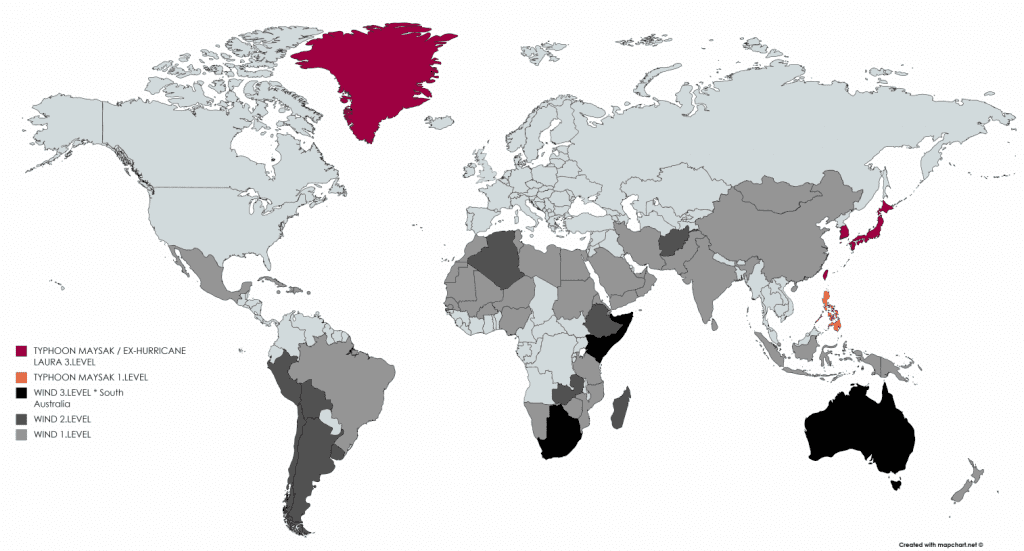 Source:
(Visited 74 times, 1 visits today)