Snow mixed with sand: Middle East and Sahara should surprise winter weather in early March 2021 again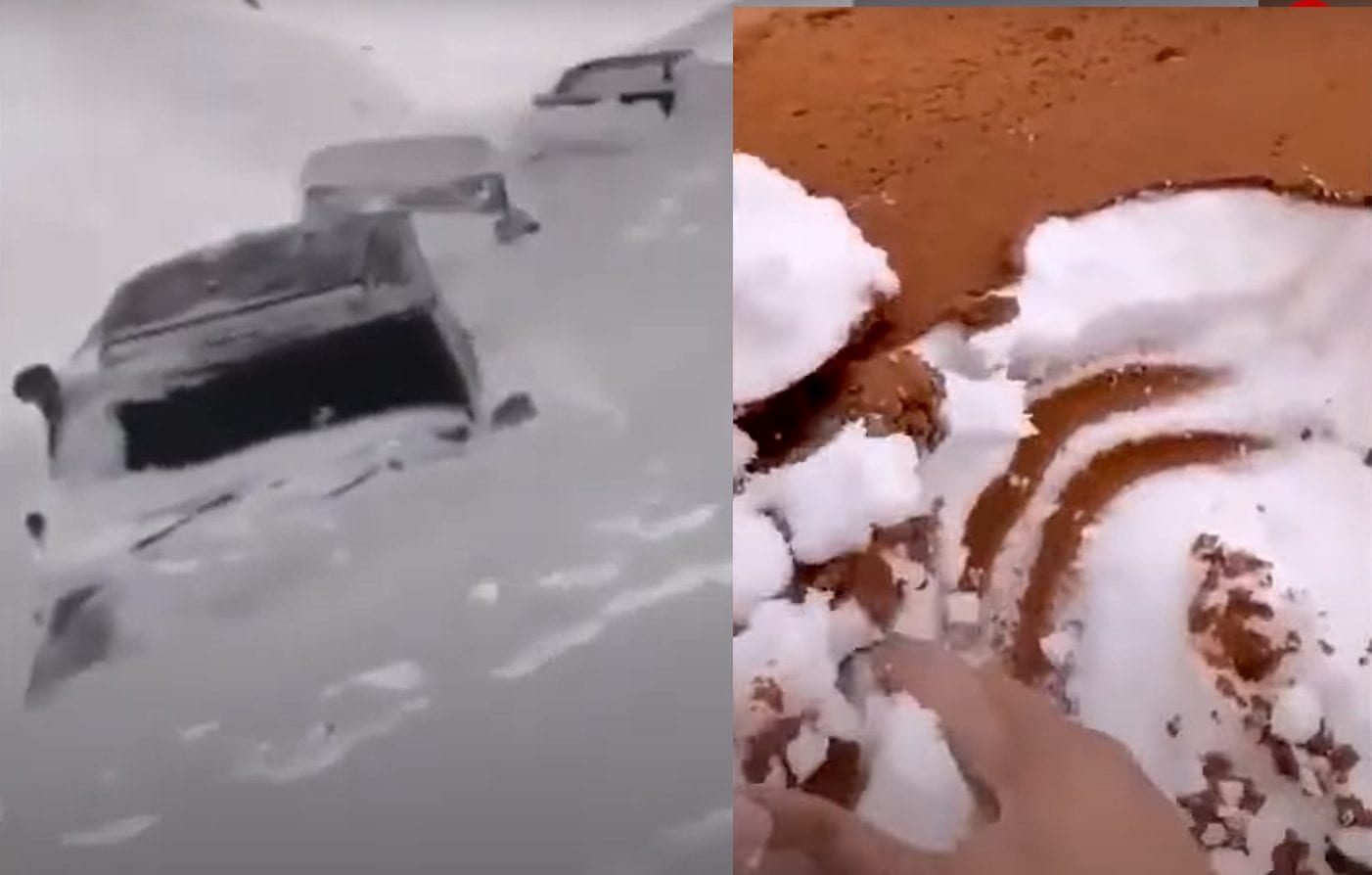 Subtropical and tropical climate zones in Africa and Middle East reported before a few days severe winter blast and it is possible, that extreme winter will return at the start of Spring 2021.
Last week, Siberian winter hit not only Europe, but too Middle East /https://mkweather.com/2021/02/20/beast-in-the-middle-east-snowing-in-jerusalem-the-first-time-in-8-years//, Sahara /https://mkweather.com/2021/02/19/siberian-winter-in-subequatorial-africa-south-sudan-chad-niger-and-nigeria-only-around-20c// and even equatorial Africa /https://mkweather.com/2021/02/20/siberian-air-crossed-equator-temperatures-dropped-to-20c-2021//.
In Libya, it was snowing firt time for 15 years or in Jerusalem, first time in 8 years.
In Sahel, rarely ground frosts have appeared, in Egypt, freezing rain was doing troubles nd in equator, maximum temperatures dropped to +20°C.
In parts of Middle East, including Saudi Arabia, snow has appeared already from altitudes 600 MASL.
In many parts of desert regions, blizzard was associated with sandstorm, therefore, ground was covered by layers of snow and sand alternately.
After a few days, many videos have appeared on Youtube and we should look at untraditional tropical climate blizzard.
It is not only about snow and sand in lower altitudes, but too above serious blizzard conditions in the mountains, with snow calamity and cars lost in snowdrifts /the first video/.
Untraditionally cold winter in region should continue at the beginning of March 2021, with the next surprising Siberian coldwaves in Middle East and Sahara (and Europe: https://mkweather.com/2021/02/23/a-big-return-of-siberian-winter-between-5-10-march-2021-something-very-cold-is-possible/; https://mkweather.com/2021/02/21/early-march-2021-coldwave-winter-hits-europe-middle-east-and-northern-africa-again-mk/), although, outputs of GFS and ECMWF are changing, cold conditions in subtropical and tropical zones in region are still very possible.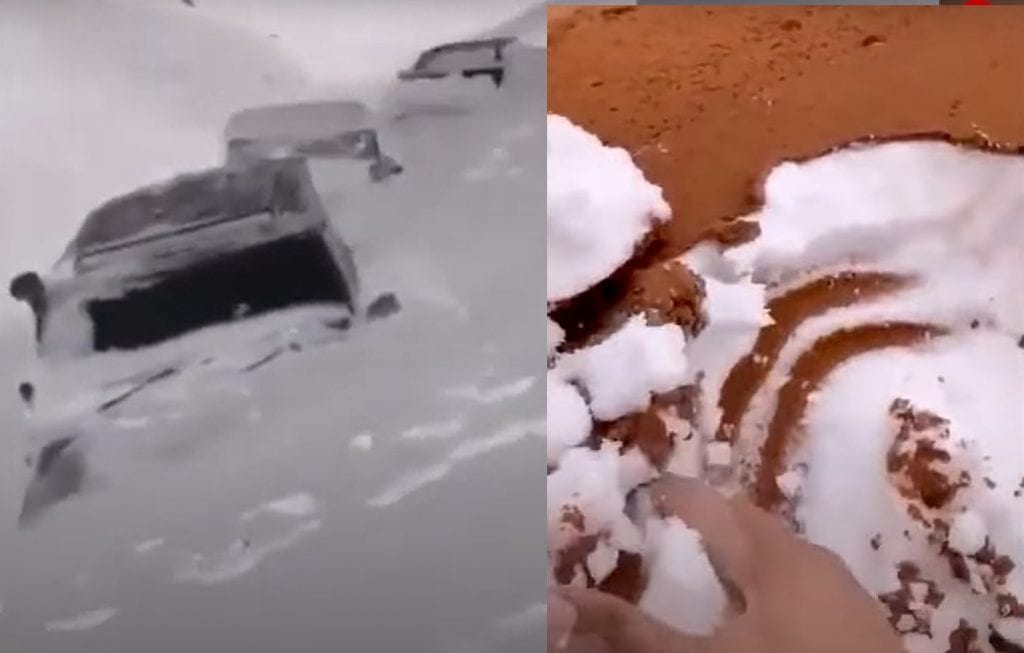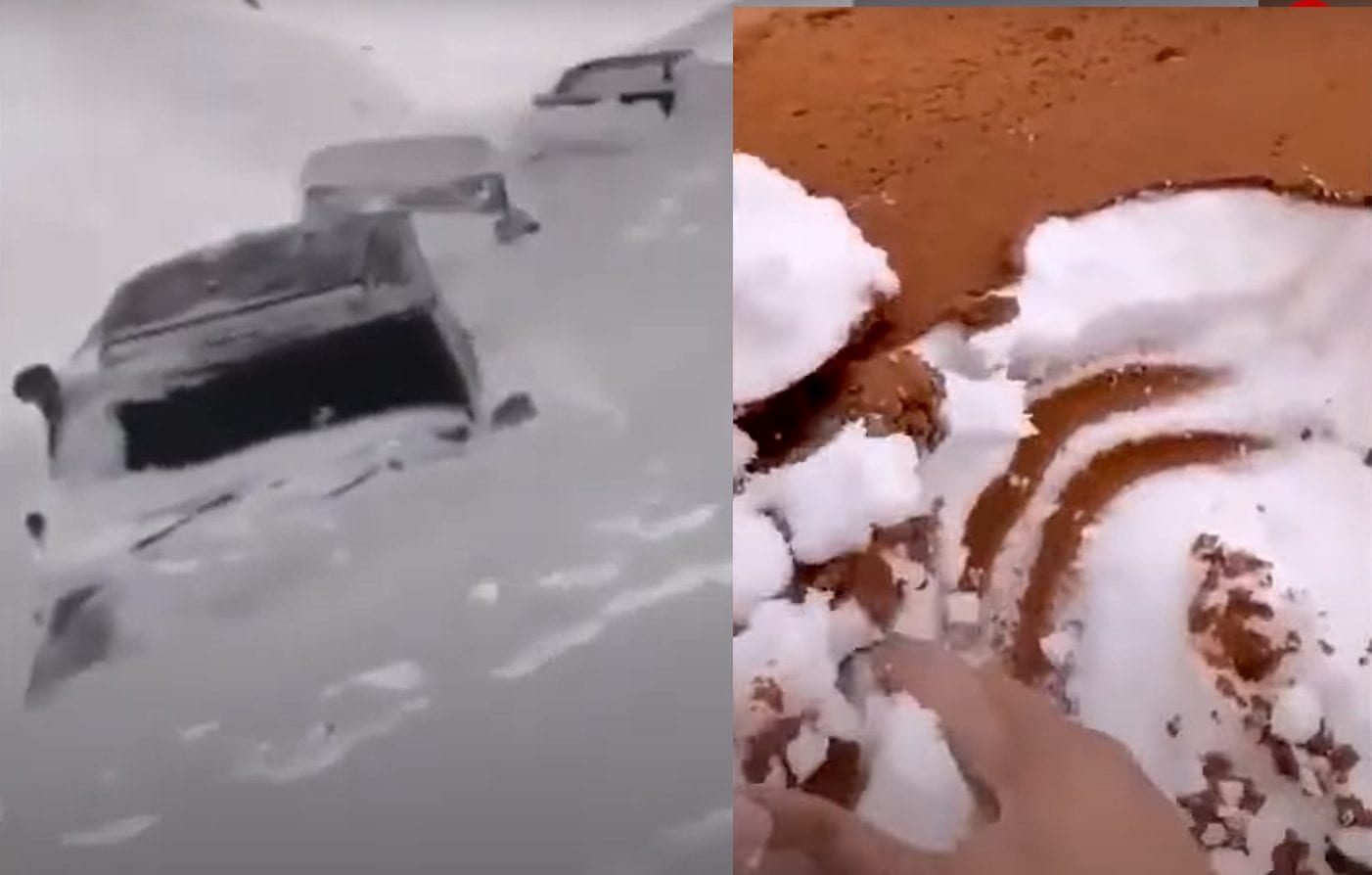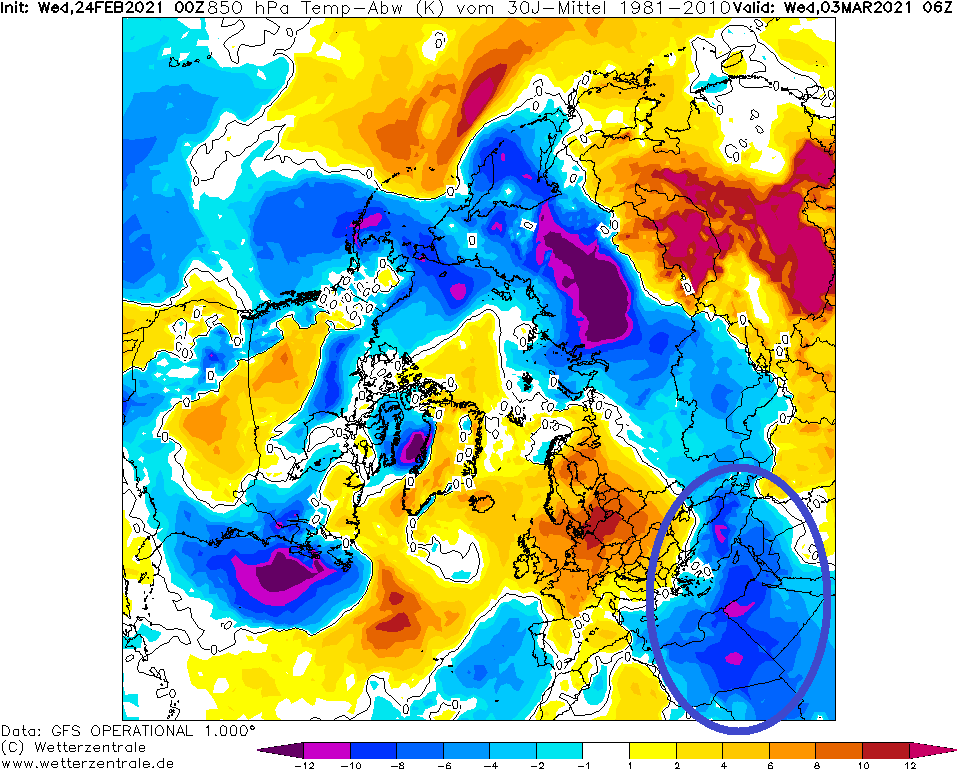 Read more: