Summer in the winter in Slovakia! Forecast model expects +25°C for Modra and Malé Karpaty region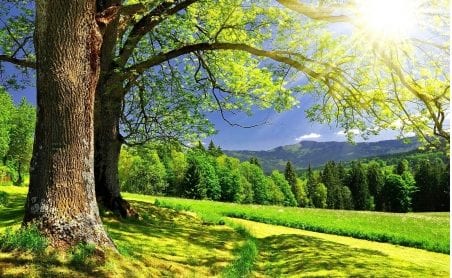 An unprecedented event for Central Europe! The newest forecasts of models are unprecedently hot and while in Slovakia, all-time winter records are moving only slightly above +20,0°C, on Wednesday, 24. February 2021 there will be a chance for reaching summer +25°C, the first time in history not only in Slovakia, but across all Central European region!
In stations Modra and Malý Javorník namely temperatures at last night, from Tuesday to Wednesday, 23.-24. February 2021, didn´t drop below +12°C thanks to warm winds and during the day, winds have become weak, but still is sunny and temperature is reaching very quickly!
The first from many models a possibility of extreme winter heatwave noticed model INCA from SHMU (Slovak Hydrometeorological Institute), with very punctual local parameters in comparison with global GFS or ECMWF.
Extremely warm, maybe in southwestern Slovakia hot winter weather continues in continental Europe after anomalously warm Monday and Tuesday /https://mkweather.com/2021/02/22/russia-446c-germany-211c/; https://mkweather.com/2021/02/23/central-europe-20-23c-balkan-up-to-25c-winter-heatwave-will-be-even-stronger-2021//.
Peak of extremely warm weather is expected for East-Central Europe on Wednesday and Thursday, 24.-25. February, for Balkan on Thursday and Friday, 25.-26. February 2021.
Then, during the second March 2021 pentade, return of Siberian winter is possible /https://mkweather.com/2021/02/23/a-big-return-of-siberian-winter-between-5-10-march-2021-something-very-cold-is-possible//, but very warm, spring weather is expected to return during the second half of March 2021 /https://mkweather.com/2021/02/23/warm-nao-spring-again-between-14-28-march-2021-maybe-longer//.
Spring forecast for Europe you will find on /https://mkweather.com/2021/02/22/spring-2021-forecast-for-europe// – mainly Central European monsoon (Medardova kvapka) should be in region quite strong in late April and May 2021.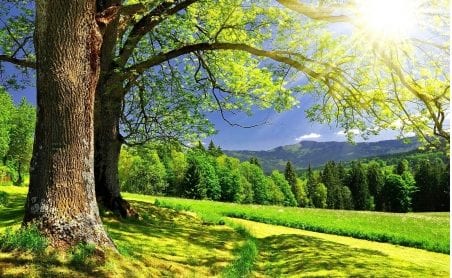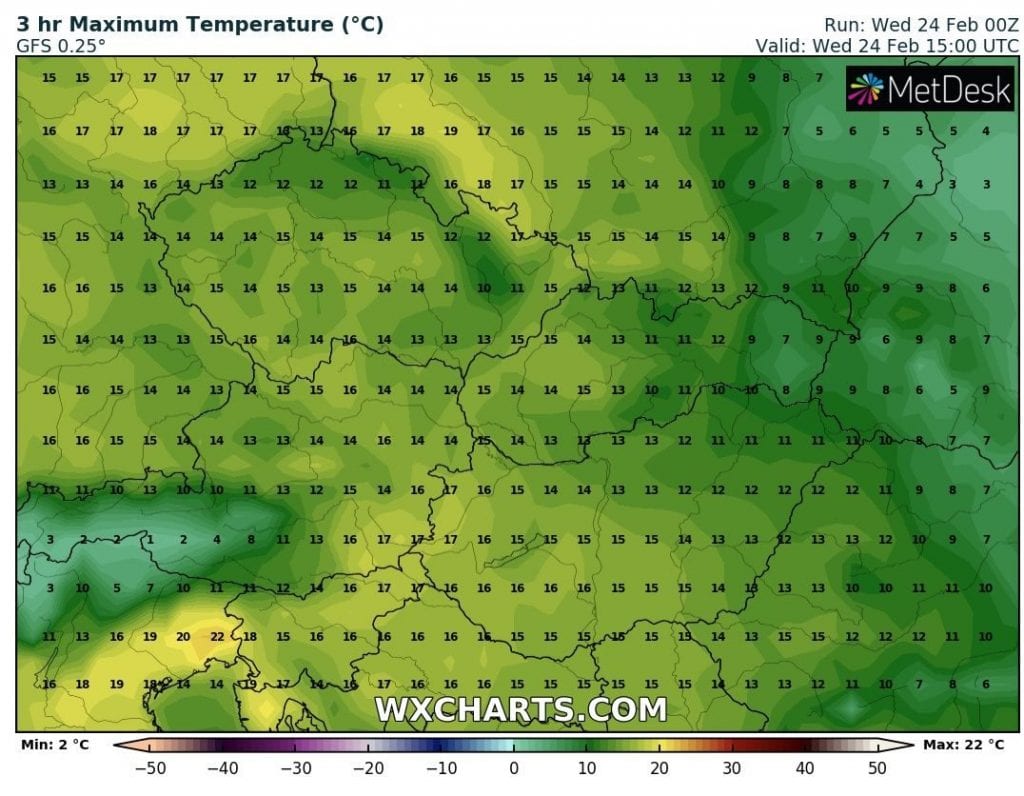 Read more: