Snowstorm Ignacio is bringing heavy snowfall: parts of continental Europe, Baltic region and Scandinavia under the snow
MK
January 26, 2021
4 min read
Part of polar vortex above Europe is bringing lot of precipitation to many parts of continent. From Central Europe, Baltic region and Scandinavia is reported of expected mainly snowing, Balkan, France, the UK and Eastern Europe report mixed precipitation and in western and southern coast it is mostly rain.
Mainly in southern half of Germany, parts of Switzerland, Austria, eastern Slovakia, Carpathian Romania, eastern Poland, Baltic states, Scandinavia and western Ukraine and Belarus is ongoing regional (but not so much extreme) snow calamity.
In lower situated basins and lowlands in mentioned regions is regionally 15 – 30 cm of snow, rarely above 0,5 meters, in parts fo Scandinavia even 1 – 1,5 meters.
Many airports report problems, some busy highways are more dangerous, some mountain passages closed.
In last days, snowing surprised London or Paris. After shift of robust cyclonic system eastward, next coldwave will arrive, with possible temperatures up to -20/-25°C interval in basins and valleys in Central Europe around 1. Feburary 2021.
Information about third, possibly extremely storng attack of winter in the second February pentade, should be with relative high probability confirmed or denied already until the end of current week.
Infographics: meteologix.com, AccuWeather, Twitter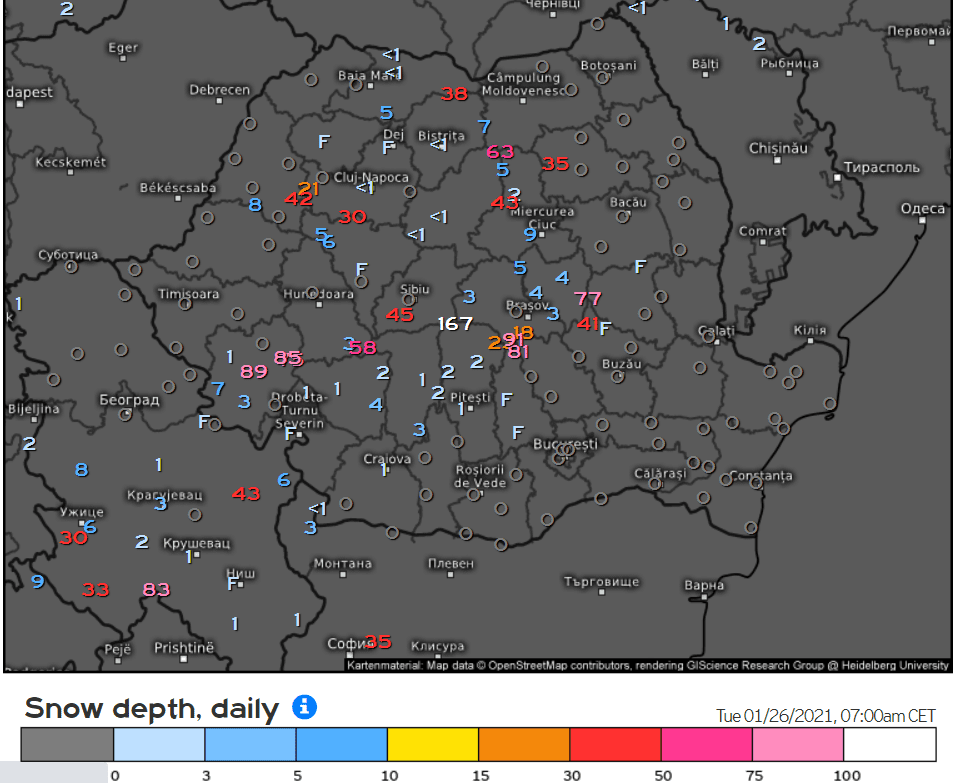 Read more:
(Visited 106 times, 1 visits today)
Liked it? Take a second to support mkweather on Patreon!