South Africa after a peak of summer, +45,9°C, Malawi, Mozambique, Madagascar, Zambia, and Uganda after floods (Tropical storm Ana – 106 dead), the next Cyclone Bitsarai is coming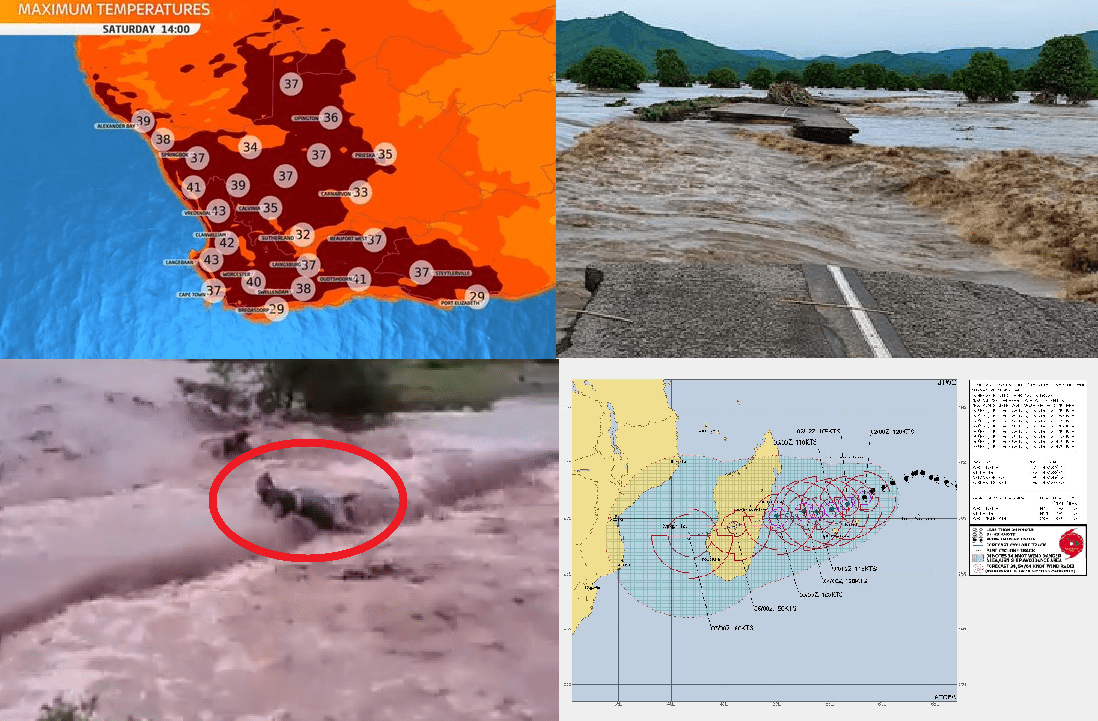 While South Africa hit in the last period a possible peak of Summer 2021/2022, northward from the country, in Madagascar, Mozambique, Malawi, Zambia, and Uganda hit severe floods, linked with a Tropical storm Ana, while the next powerful cyclone – Bitsarai, is moving above Madagascar.
In Robertson (Western Cape Province), an all-time record for the station, +45,9°C was on 23. January 2022 measured, while Cape Town recorded extreme +45,2°C – this record was however later annulated.
A shift from negative to positive IOD pattern above the Indian Ocean is bringing more cyclone activity to East and Southeast Africa – cyclone season has started with Tropical storm Ana and Cyclone Bitsarai.
According to information from the region, Ana caused in the last period minimally 106 dead, from this 59 in Madagascar (Antananarivo was hit strongly, too).
Malawi and Mozambique were hit very strongly, while Zambia reported large material damages. Floods were reported from Uganda, too.
Tropical Storm Ana brought a series of floods, which had killed 59 people in Madagascar, 18 people in Mozambique and 29 people in Malawi.
In Madagascar, 55,000 people lost their homes. In Malawi, most of the country lost electricity, and 200 000 had to leave their homes. 10 000 houses in Mozambique were destroyed as a result of the storm.
Currently, a possible Category 3 Cyclone Bitsarai has already arrived above Madagascar, with the next expected damages and fatalities.
Remnants of the storms will continue above Mozambique, Zimbabwe, and possibly northeasternmost South Africa, therefore if you live in the region, will be careful and watch current weather news, forecasts, warnings, and advisories.
Autumn 2022 forecast for the region you will find here: https://mkweather.com/autumn-2022-forecast-for-south-america/.