The second February week in Europe will be extremely warm: Temperatures above +20°C in mid-latitudes and +30°C possible in the Mediterranean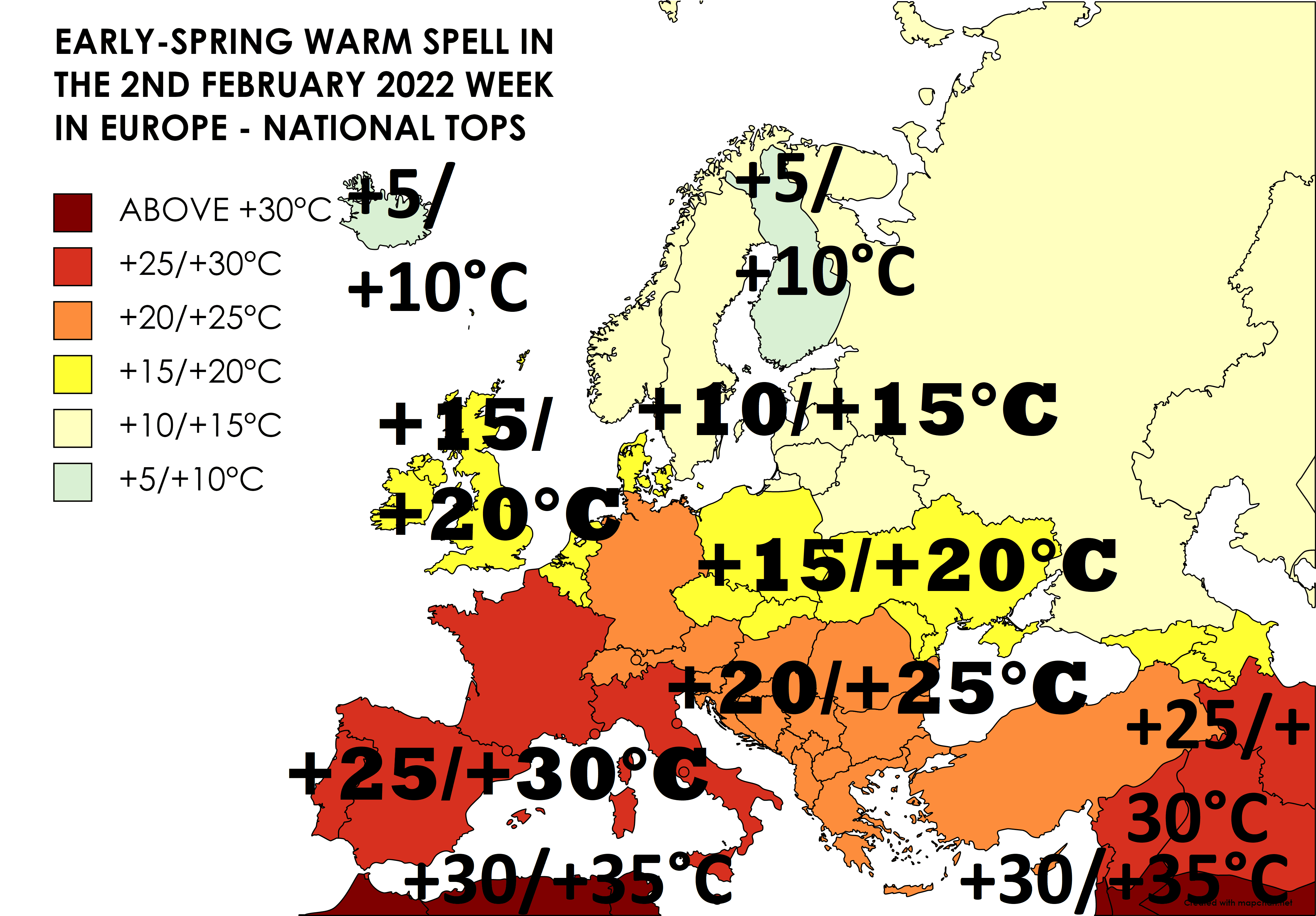 Already in the last Mkweather articles for Europe, we informed about the NAO+ regime and early-spring warm spells during the next 2 months /https://mkweather.com/early-spring-is-coming-nao-with-blocking-admixtures-will-bring-very-warm-february-and-march-2022-in-europe/; https://mkweather.com/ecmwf-6-week-forecast-for-europe-temperatures-up-to-22c-in-mid-latitudes-and-28c-in-the-mediterranean-in-february-and-25c-30c-in-march//.
In this article we will look at possible the warmest February week – the second week in outlook (7.-14. February, in Eastern Europe and Turkey longer, in western Europe earlier) and national estimates of the warmest temperature of the Saharan air outbreak.
The hottest will be in Morocco, Algeria, Tunisia, and the southern Middle East, +30/+35°C, summer temperatures (above +25°C) should be measured in the northern Middle East, too.
From the European continent, the hottest should be parts of Portugal, Spain, France, and Italy, with regional temperatures +25/+30°C.
Gradually, temperatures above +20°C are near foehn possible in Alpine countries, including Germany and later Balkan.
+15/+20°C is predicted for the British Islands, the rest of Central Europe, Ukraine, or Caucasian countries.
+10/+15°C should be measured in southern Scandinavia, Baltic countries, Belarus or European Russia.
The coldest will be traditionally Finland and Iceland, with only +5/+10°C (Iceland reported +17,6°C in late January 2022 already /https://mkweather.com/iceland-warmer-than-in-the-summer-bakkageroi-176c//, before extremely warm air hit southwestern and western Europe /https://mkweather.com/early-spring-weather-is-coming-switzerland-214c-spain-267c-morocco-298c//.
The start of February should be in the eastern half of Europe, Balkan and Turkey cold, yet, and similarly, after 15. February it appears for a shorter Arctic blast, with a possibility of -20°C in continental-European basins and valleys.
If Arctic blast after 15.2.2022 will be confirming we will bring soon an article focused on this coldwave.
However, it´s very possible, that early-spring weather will during the rest of February 2022 and in March 2022 quickly return.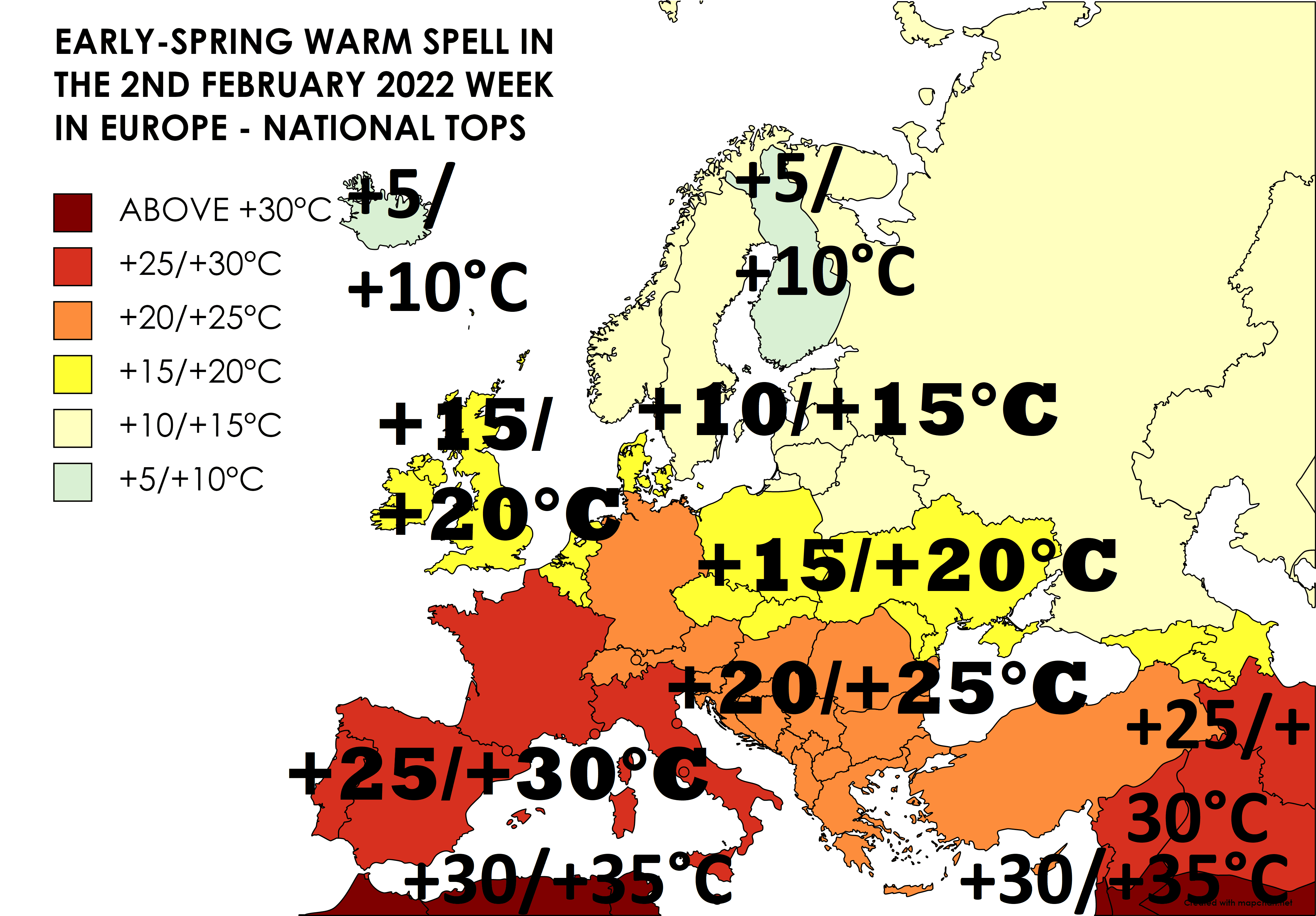 EARLY-SPRING WARM SPELL IN THE 2ND FEBRUARY 2022 WEEK IN EUROPE – NATIONAL TOPS /Base map: mapchart.net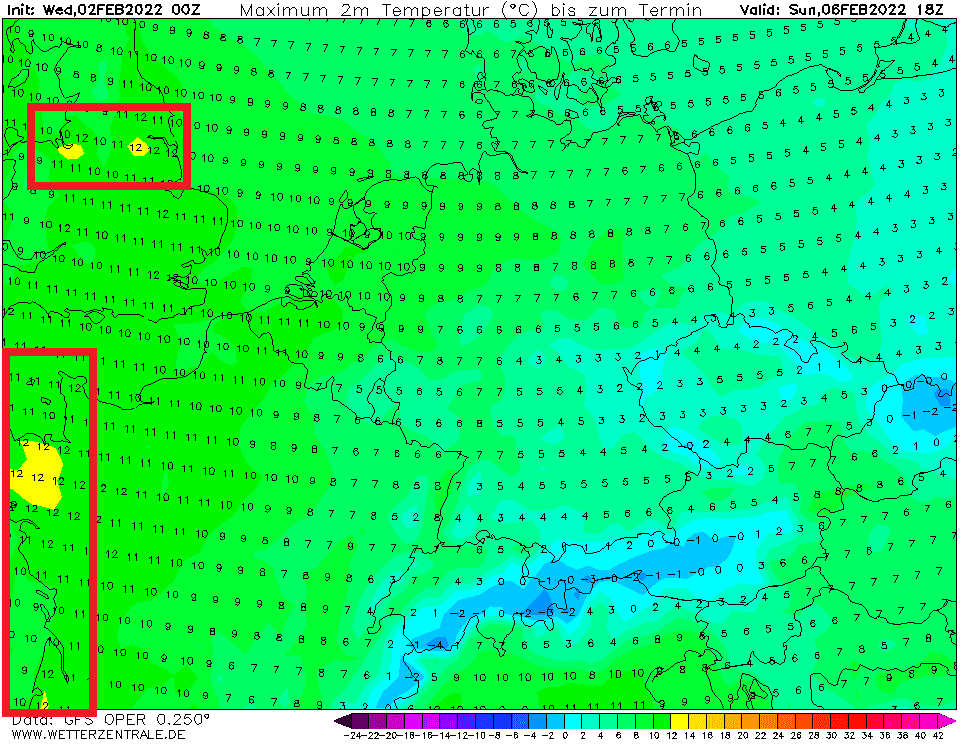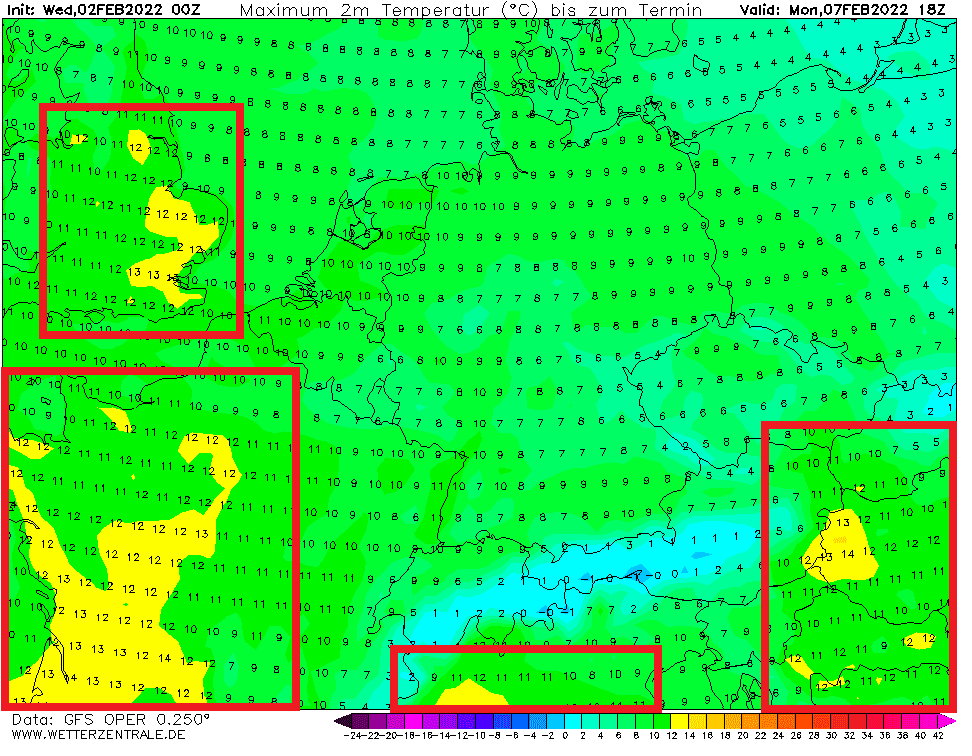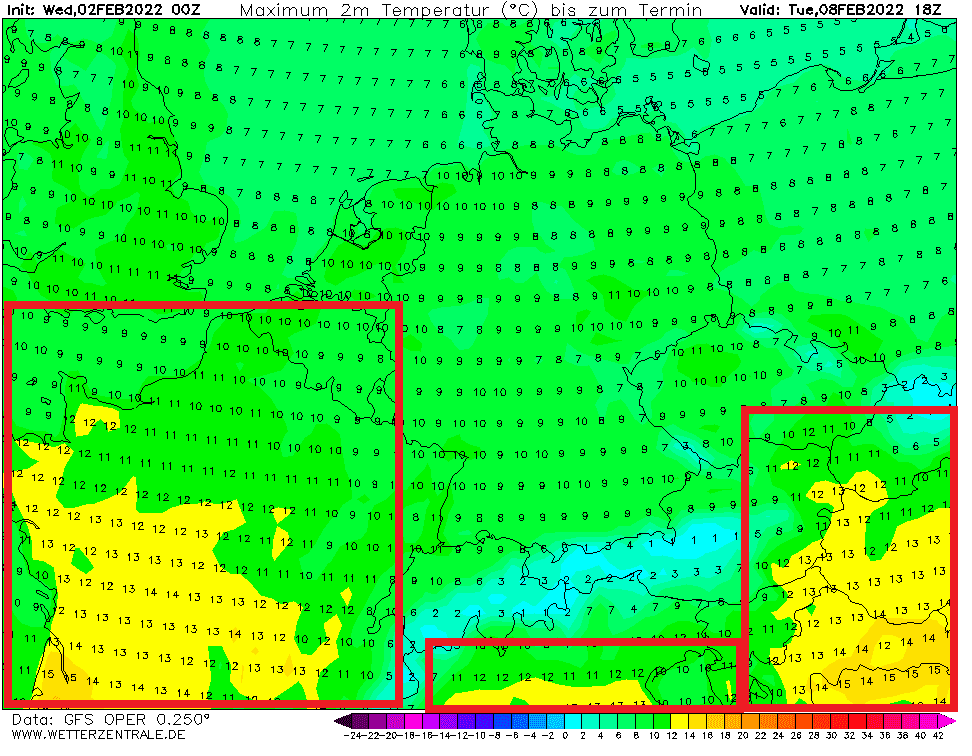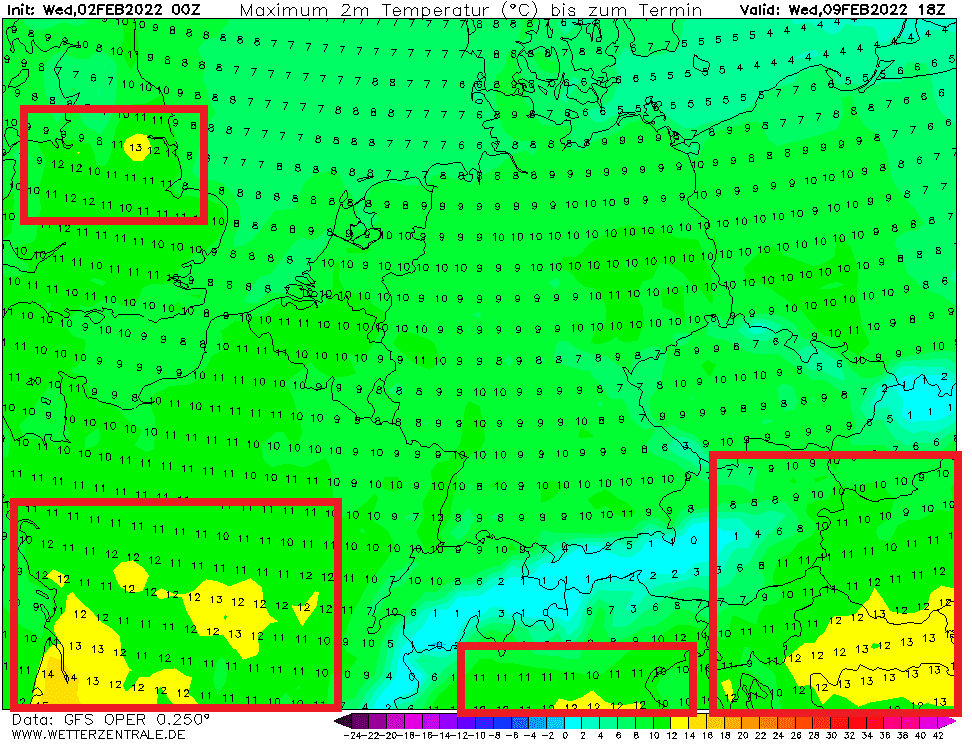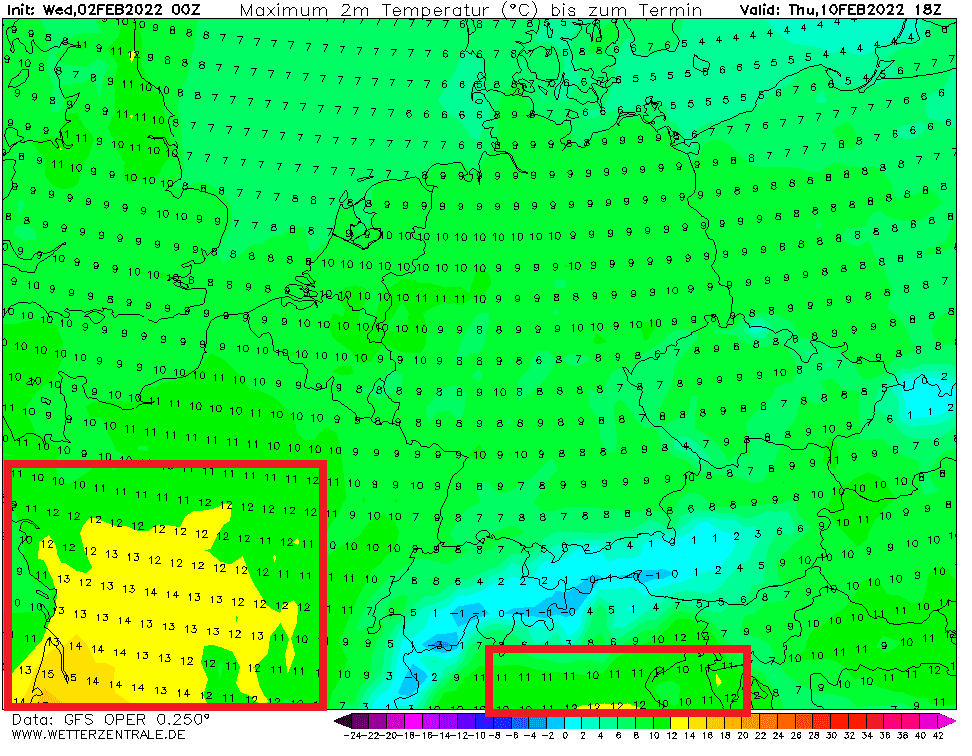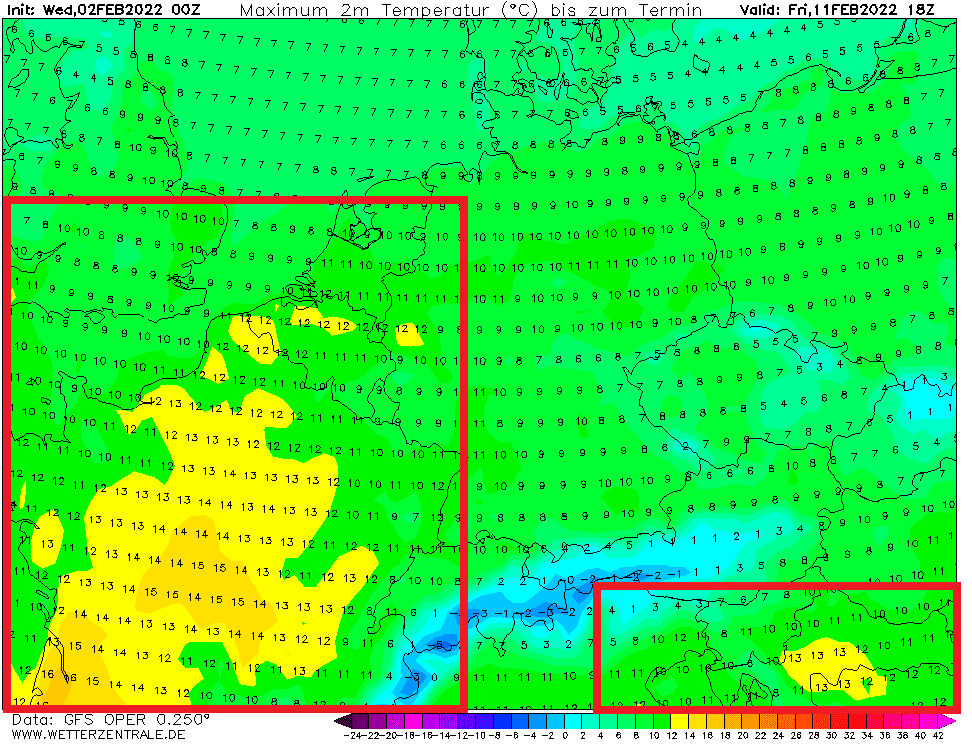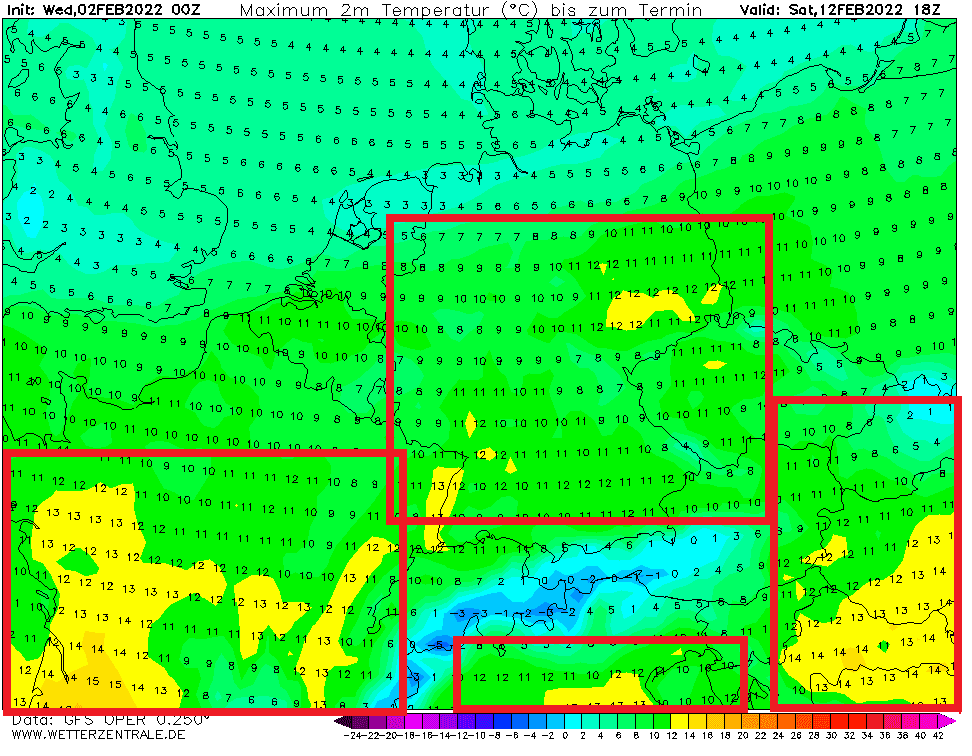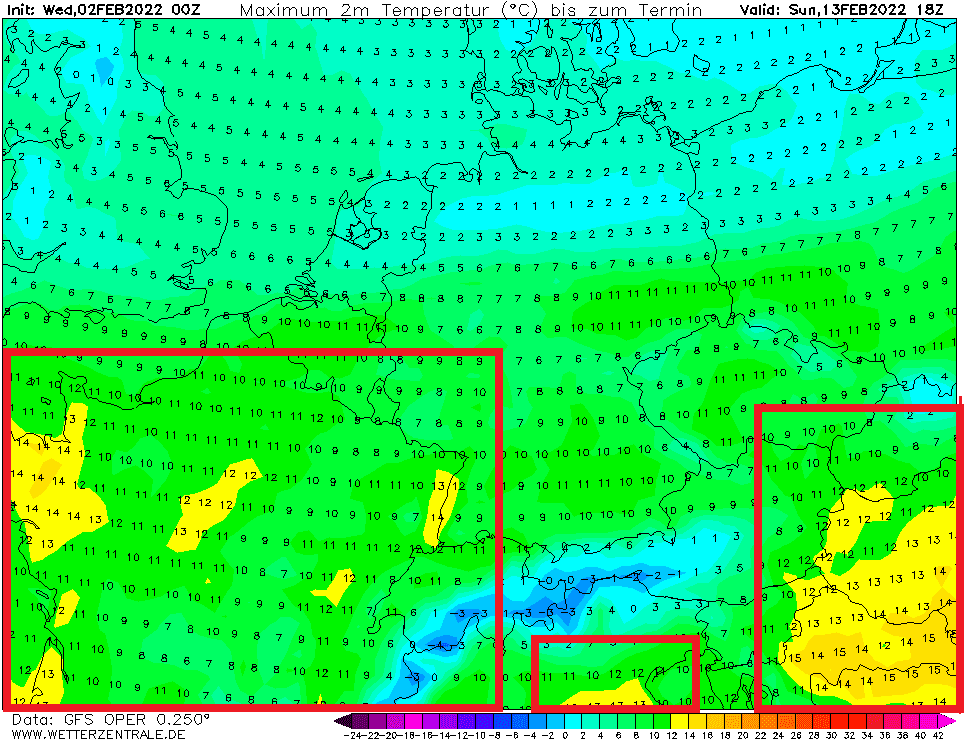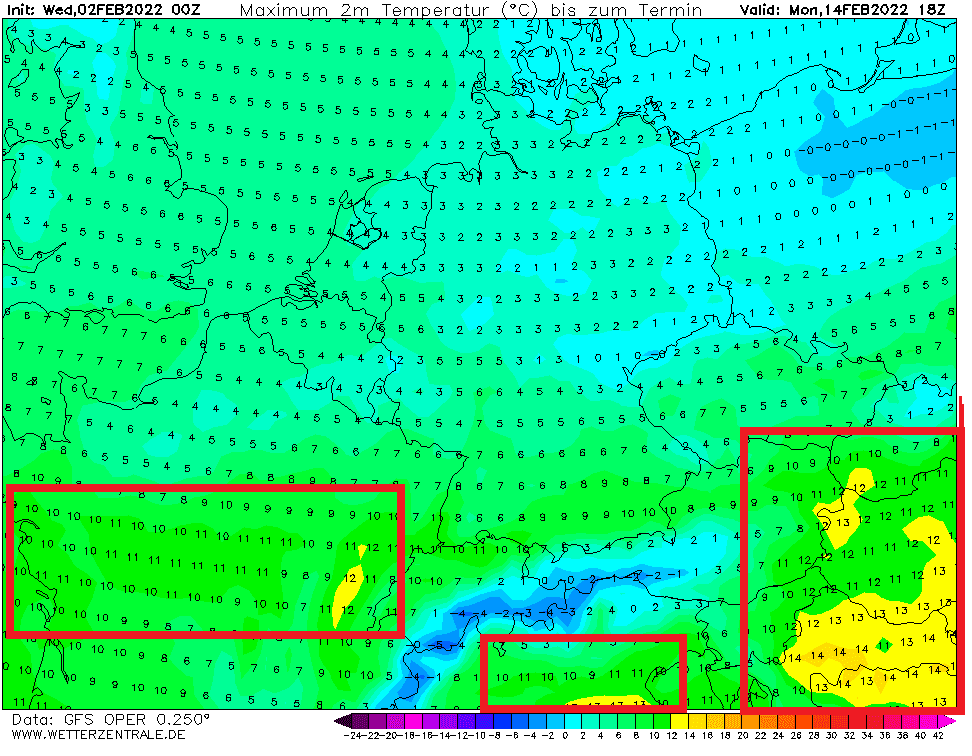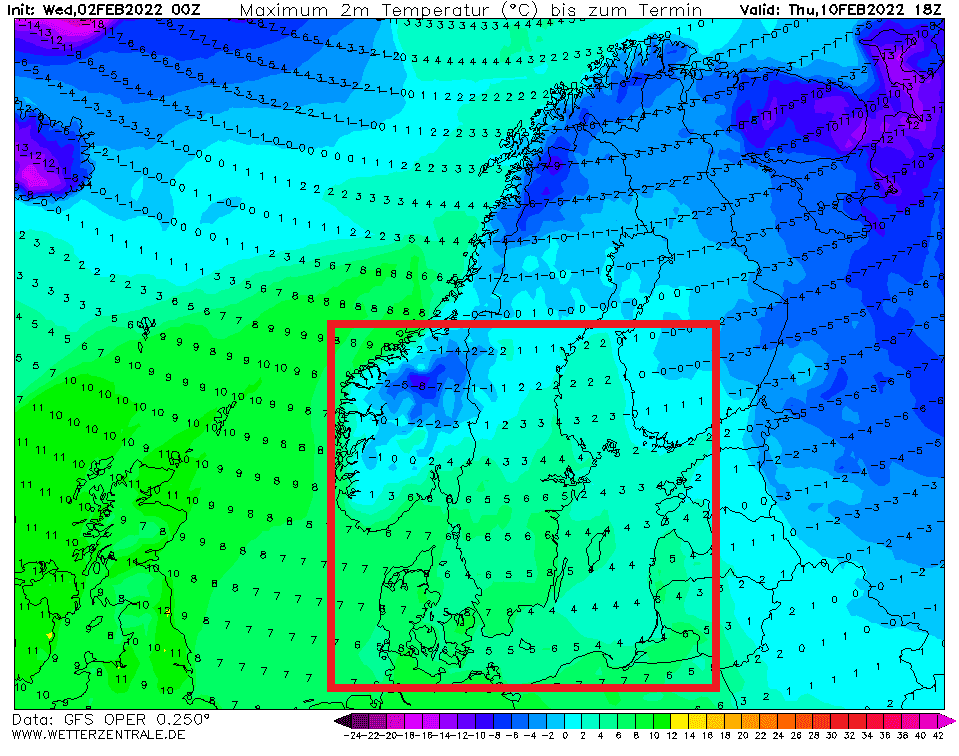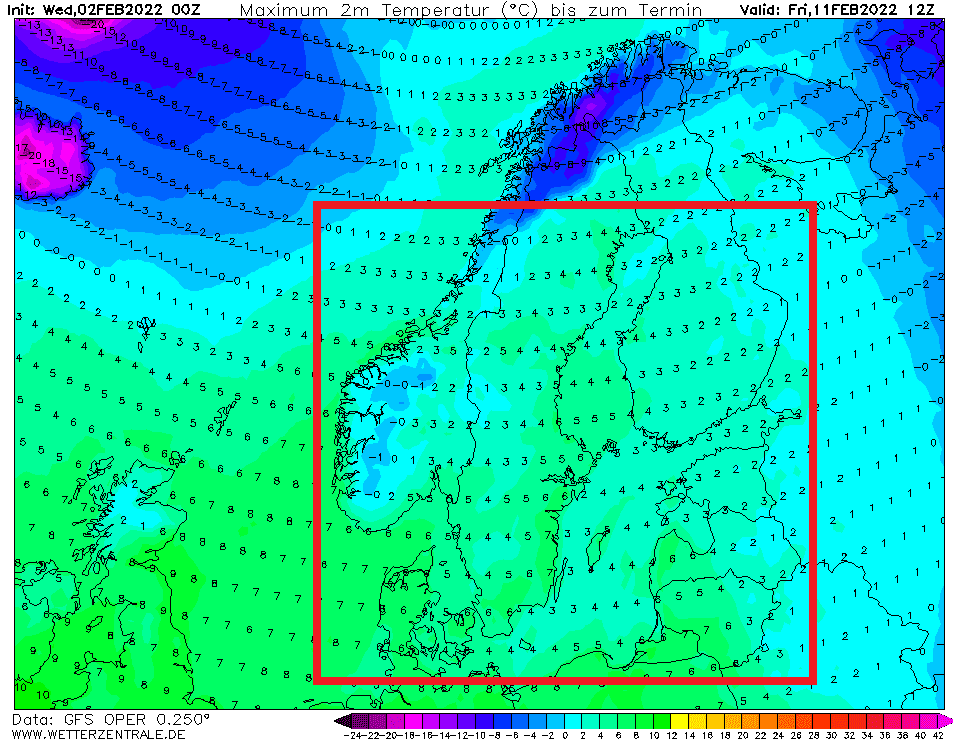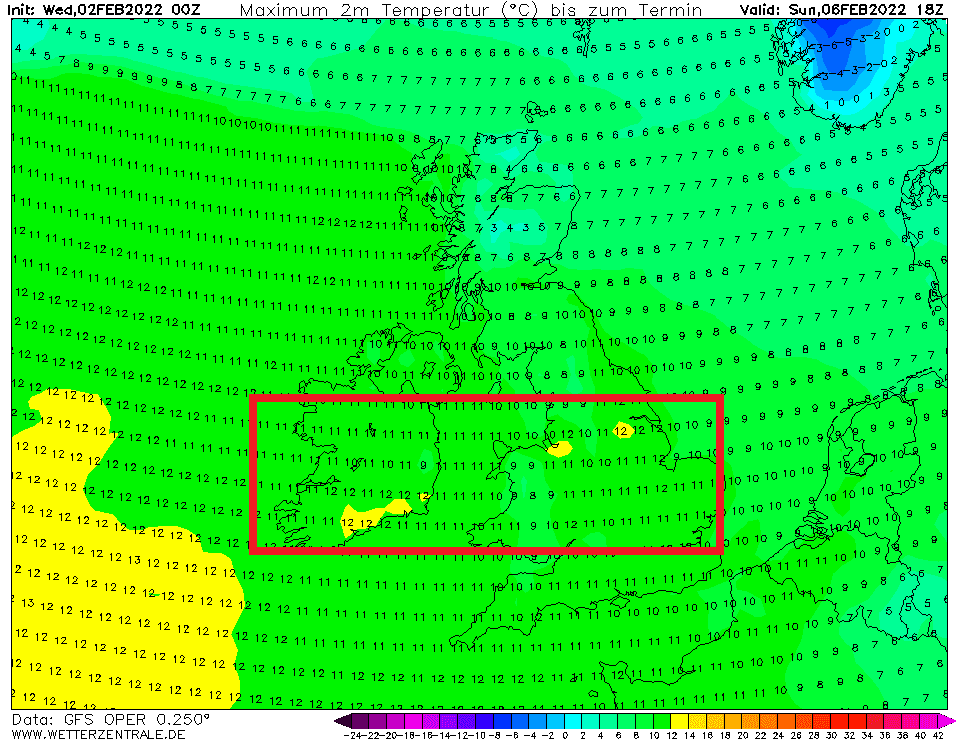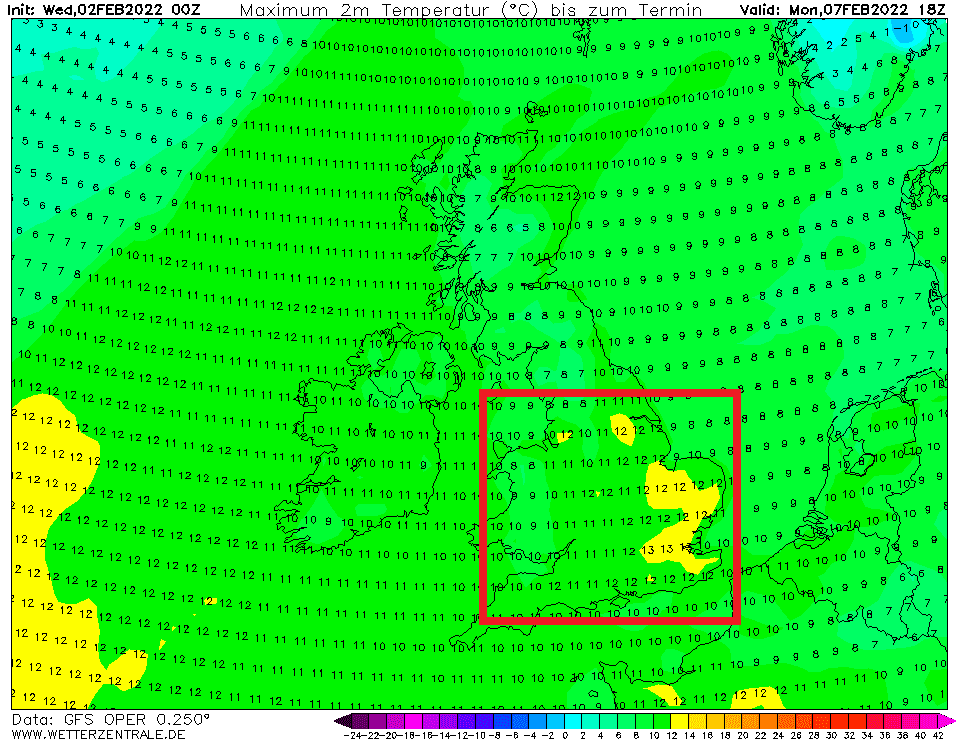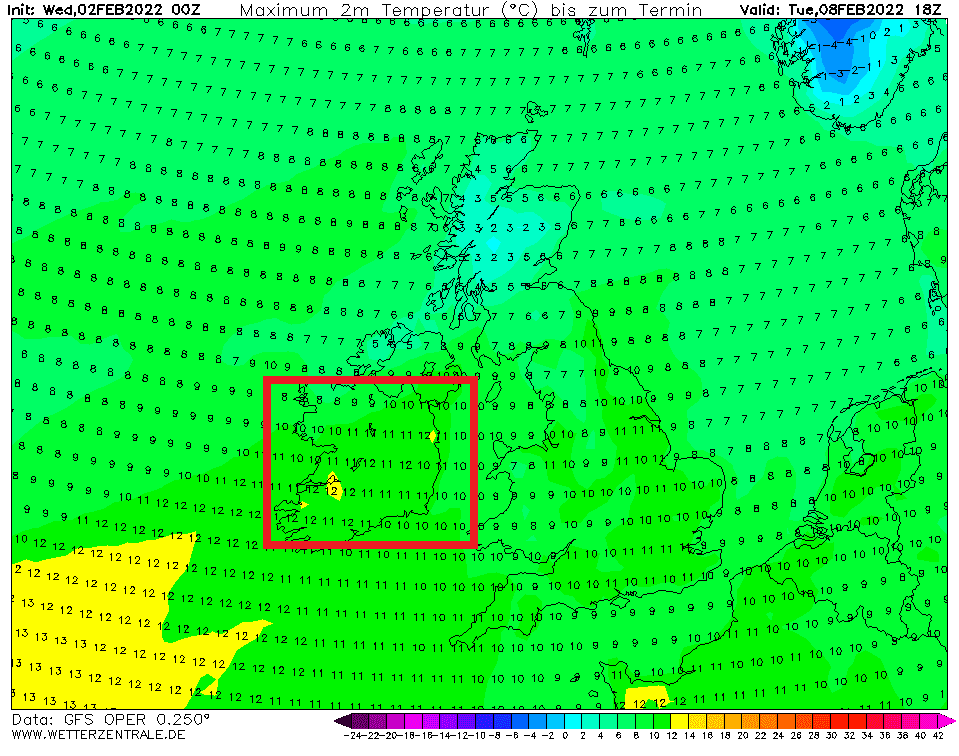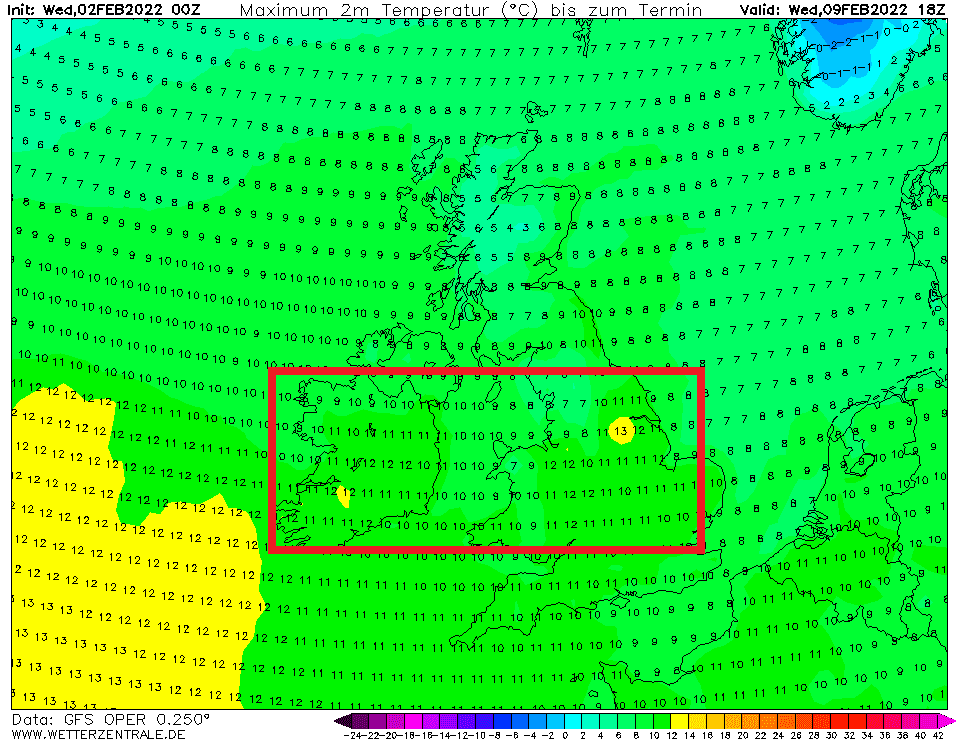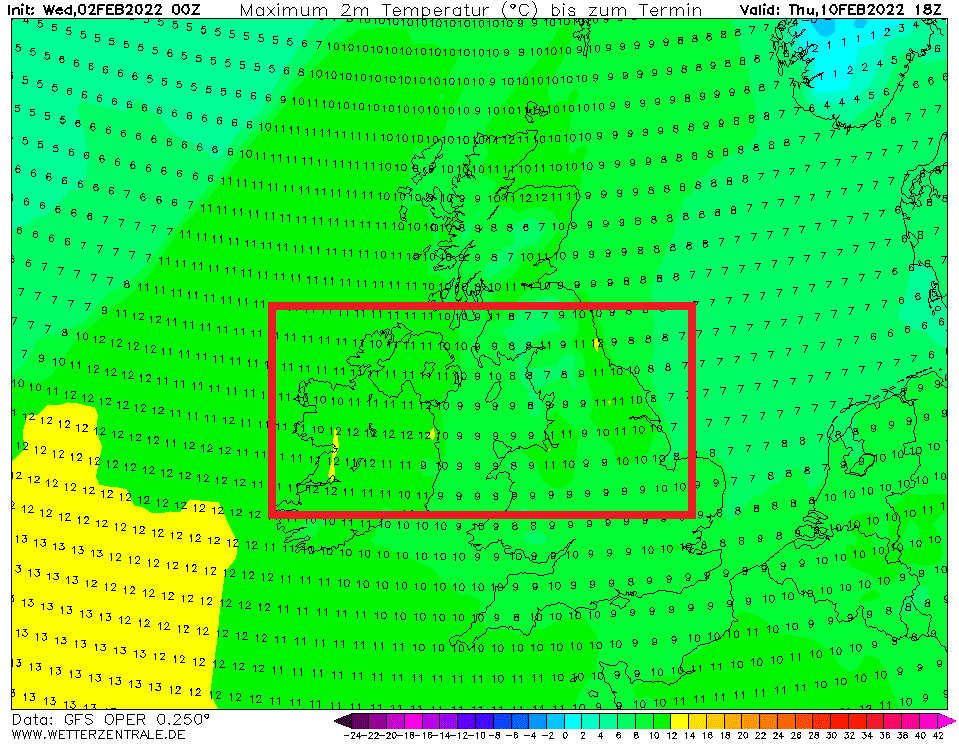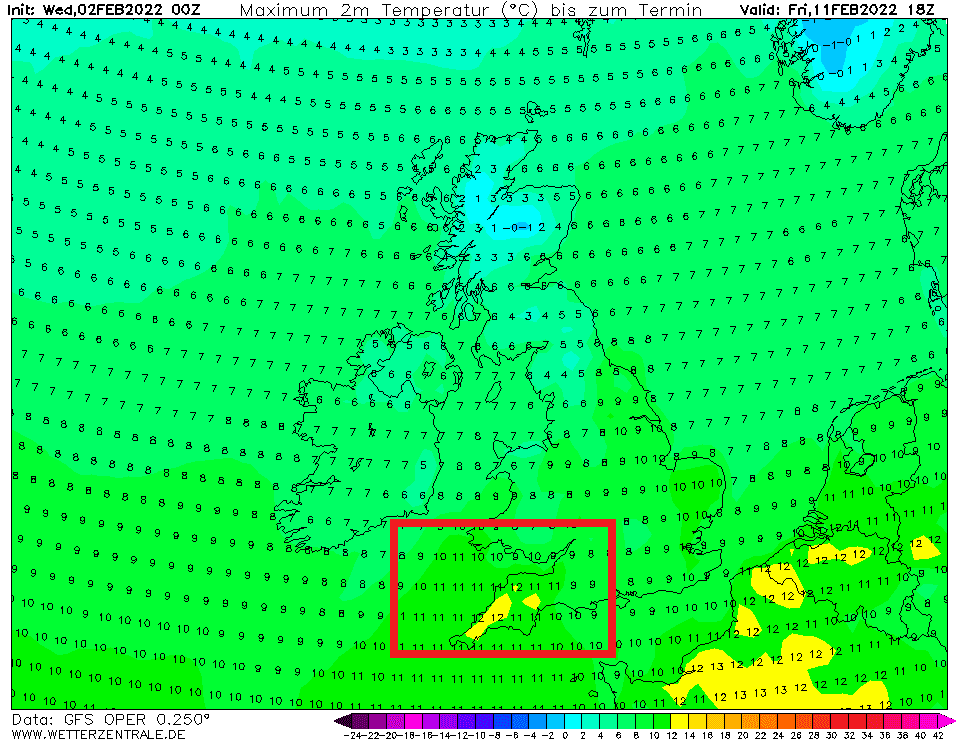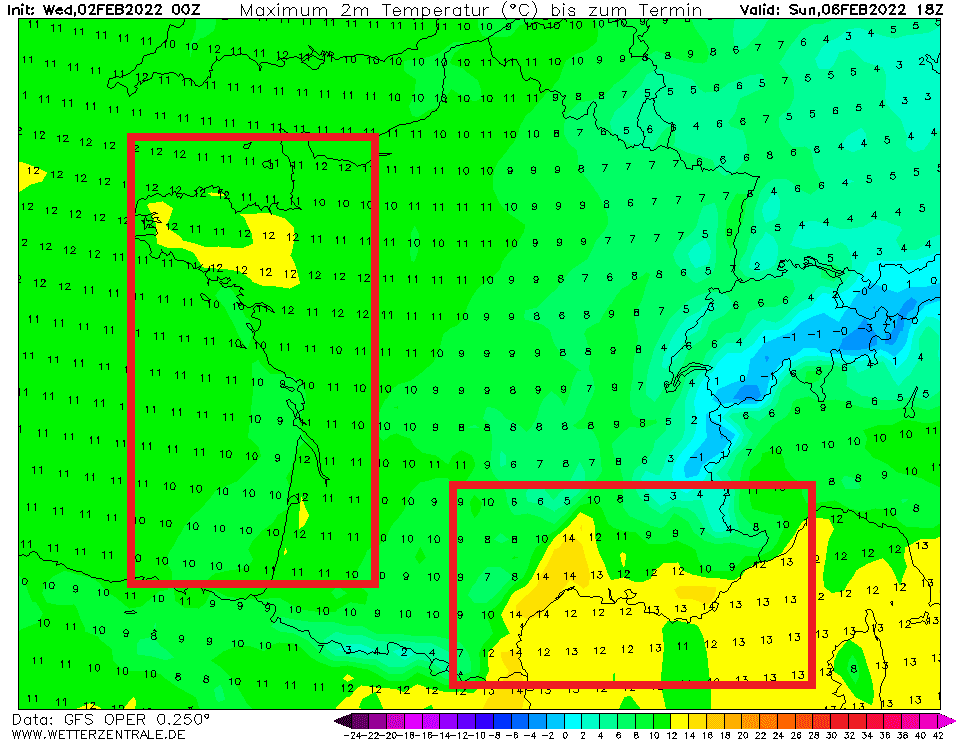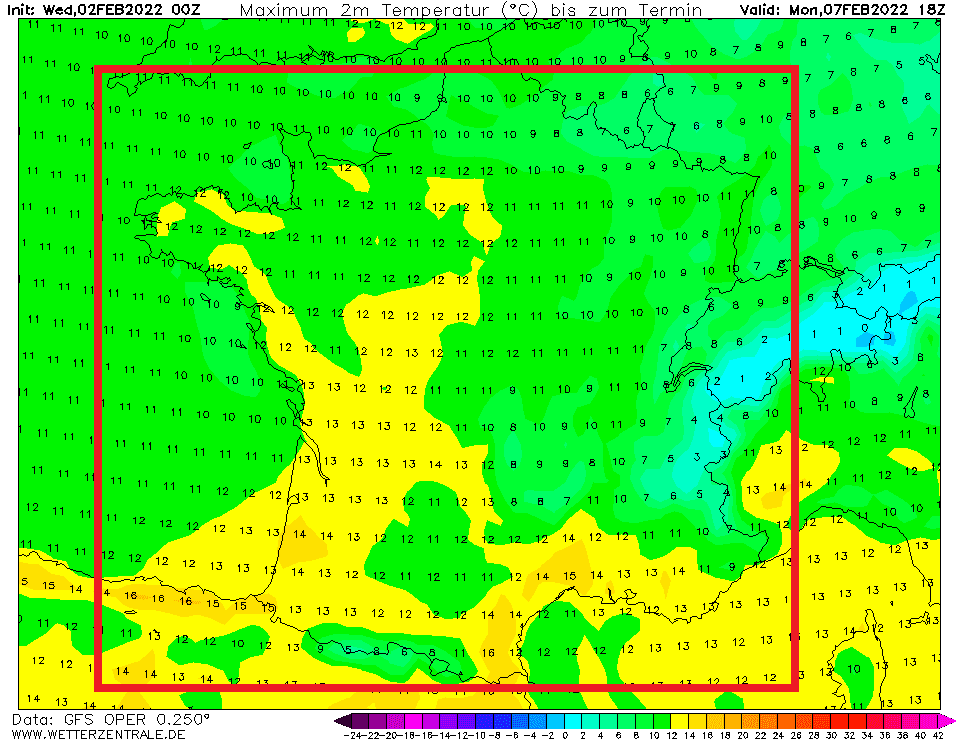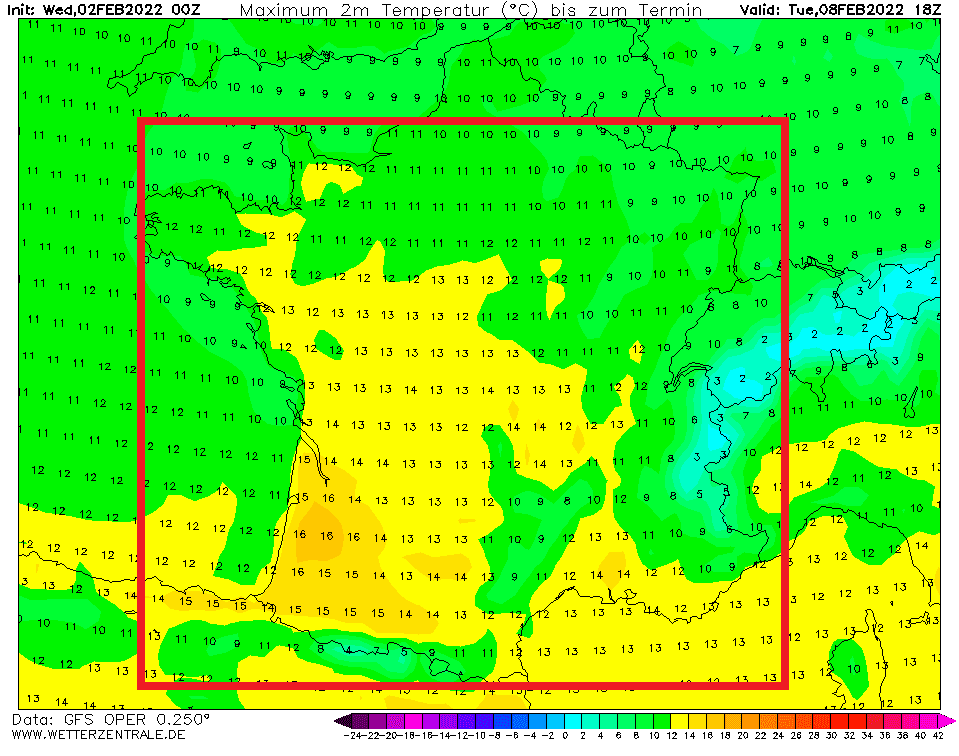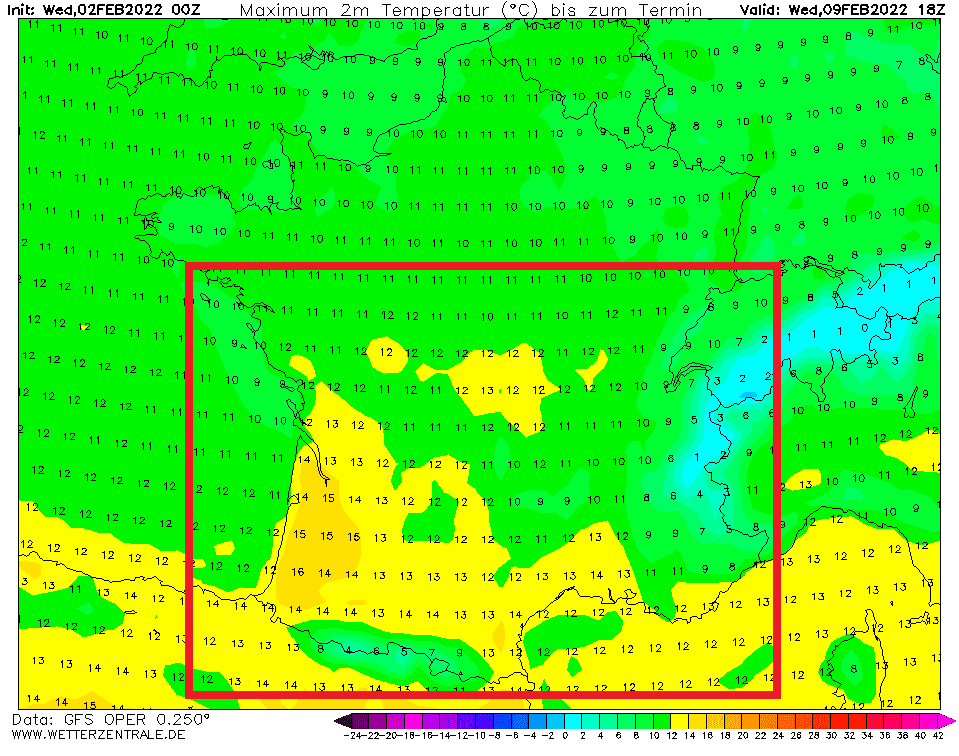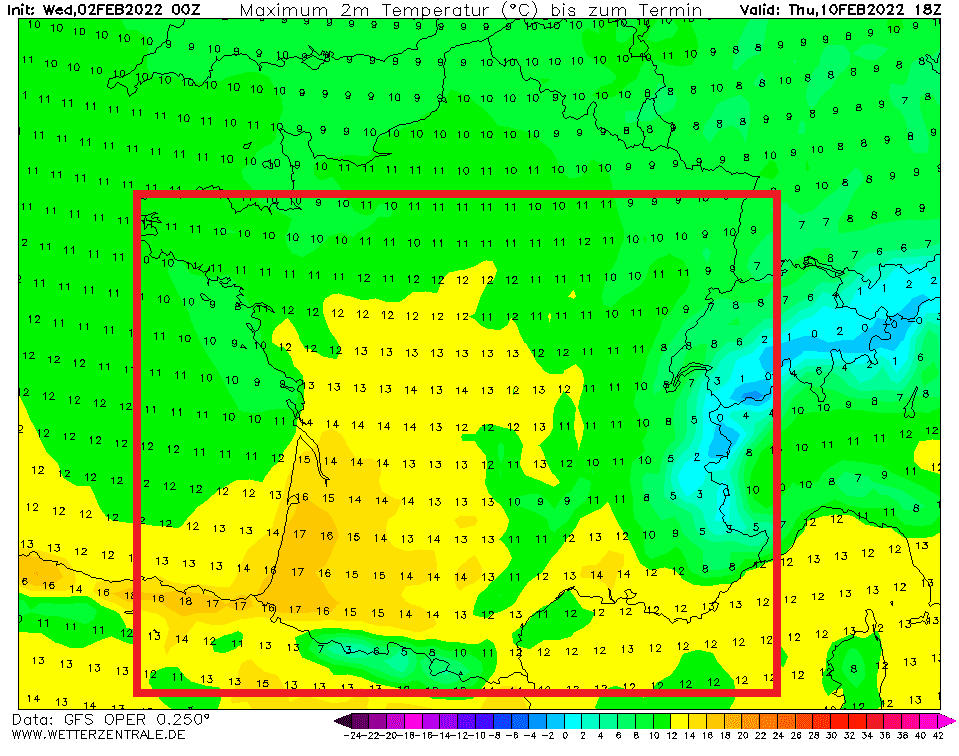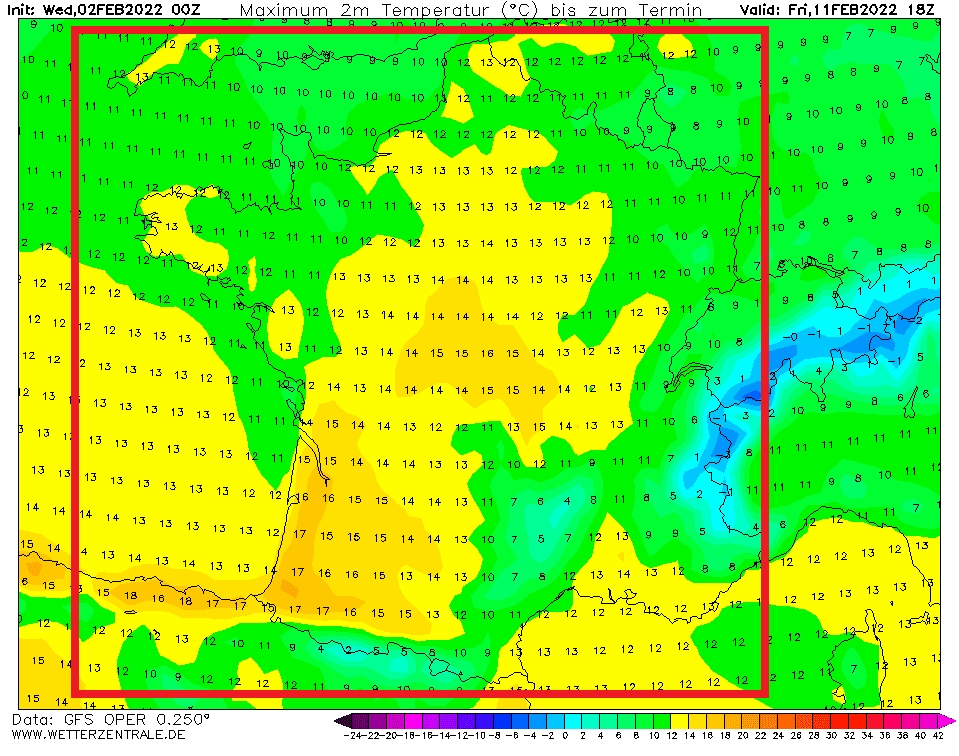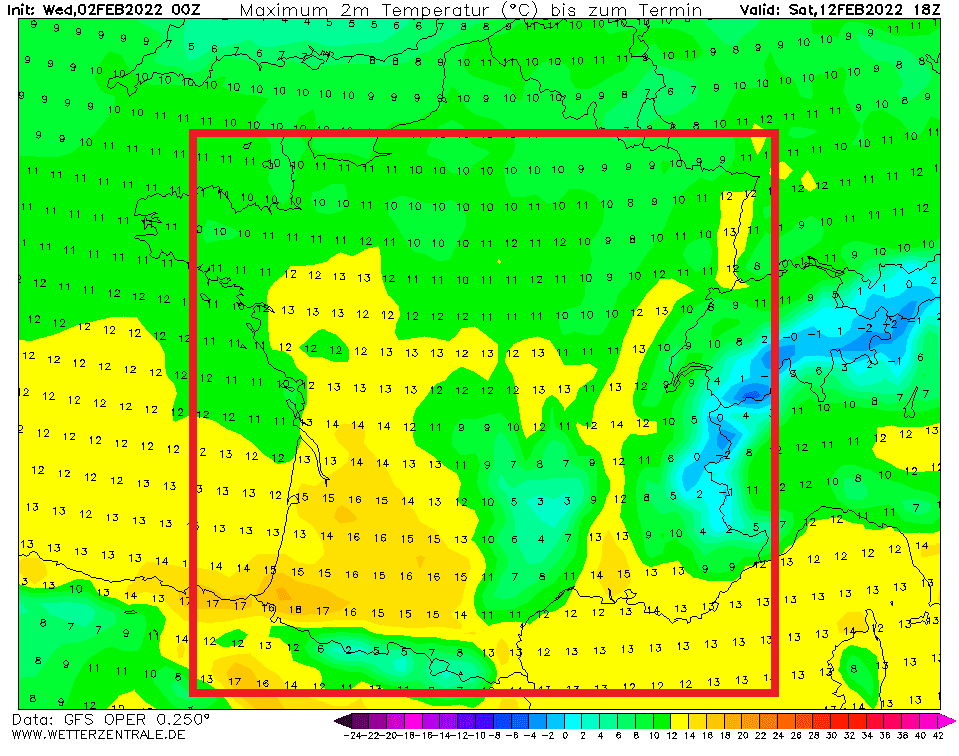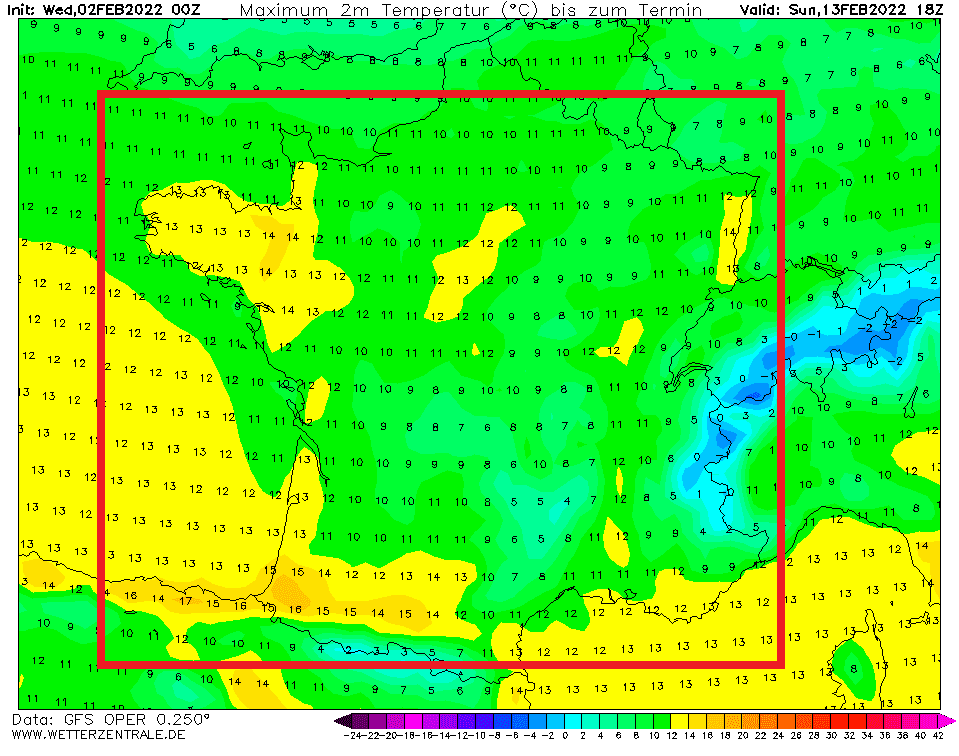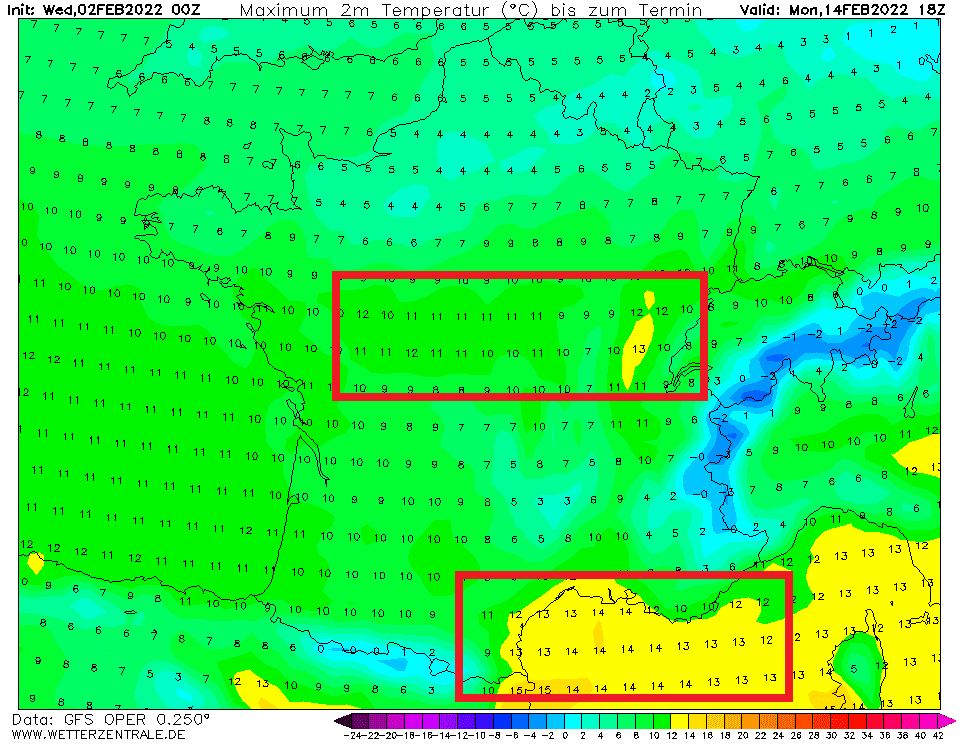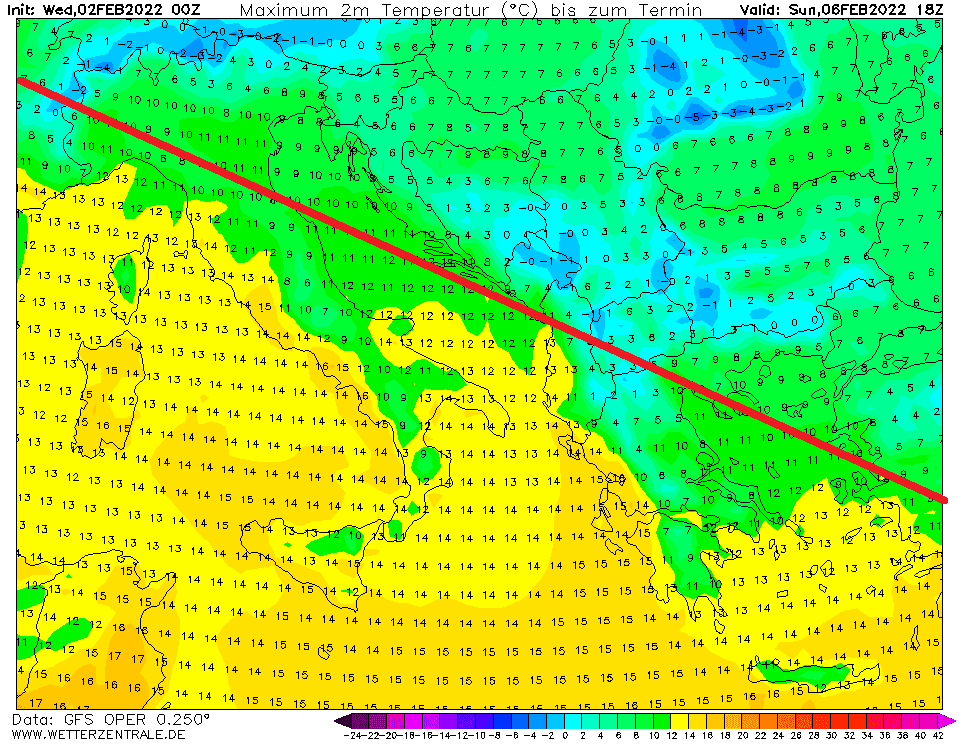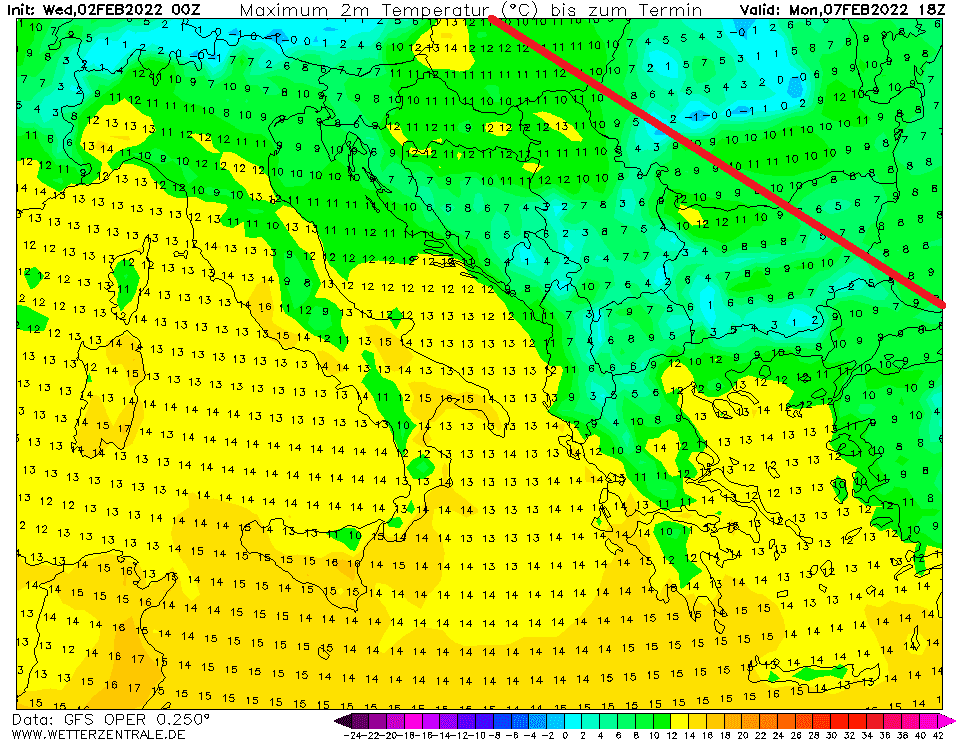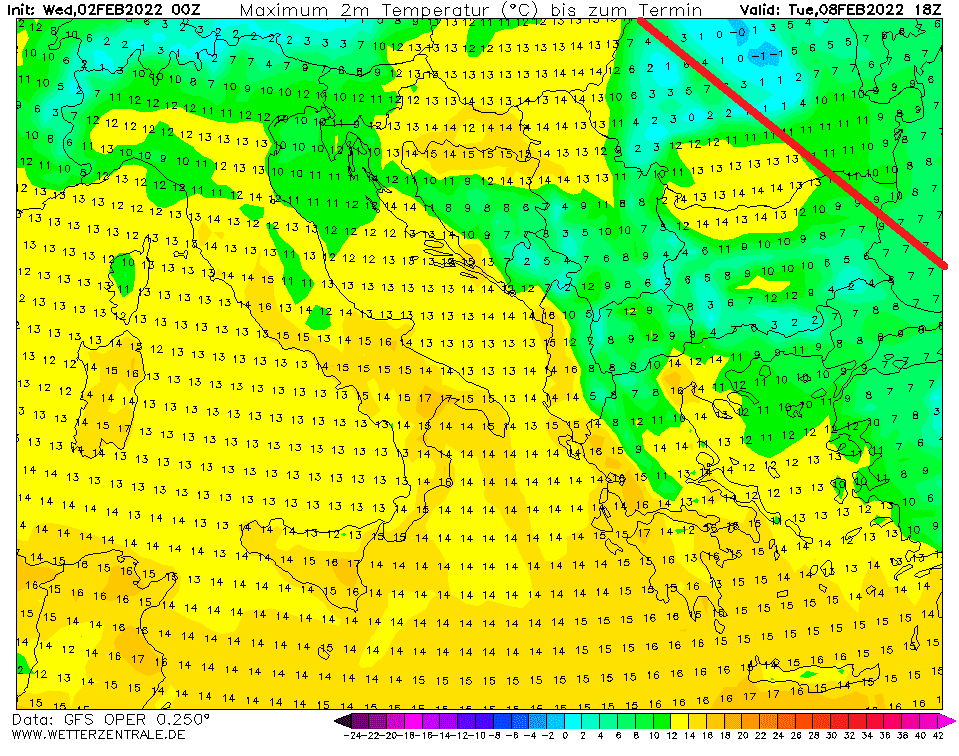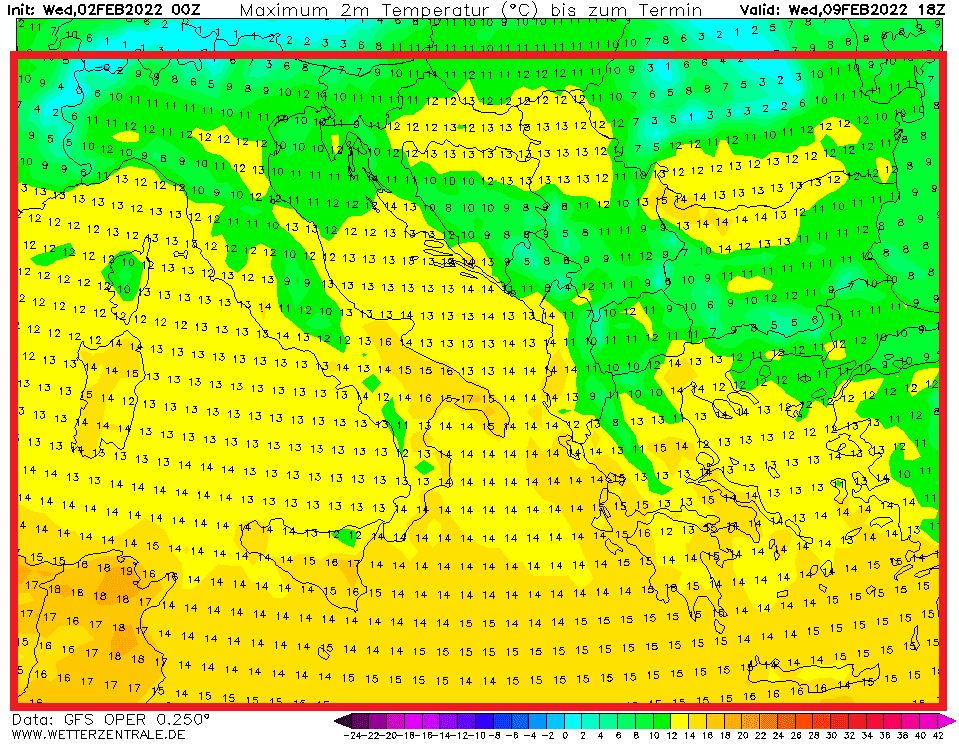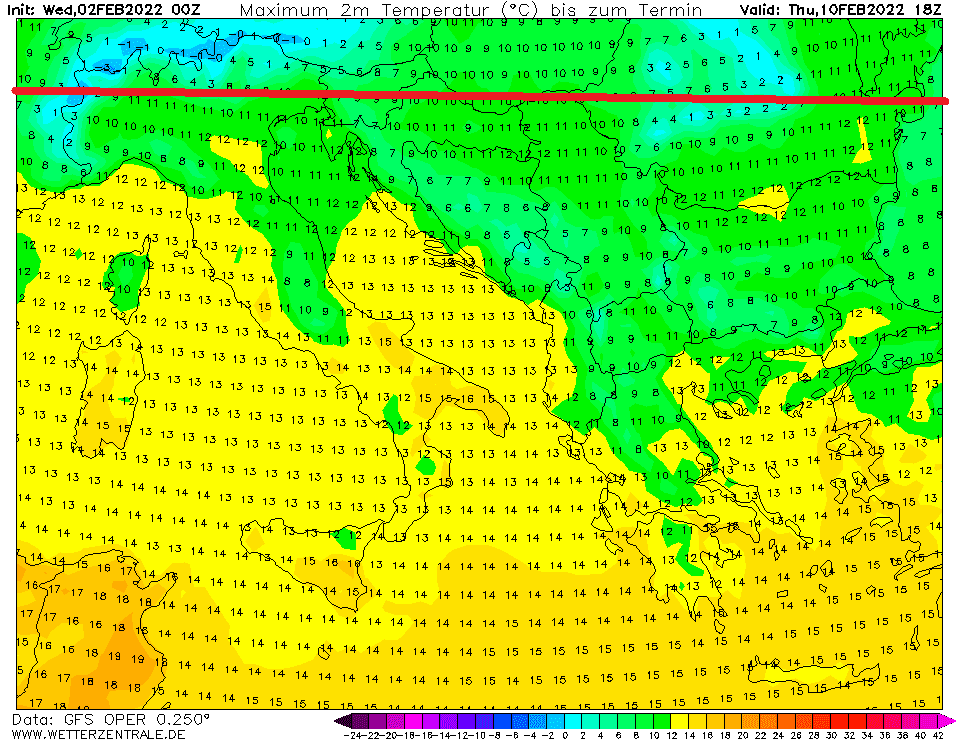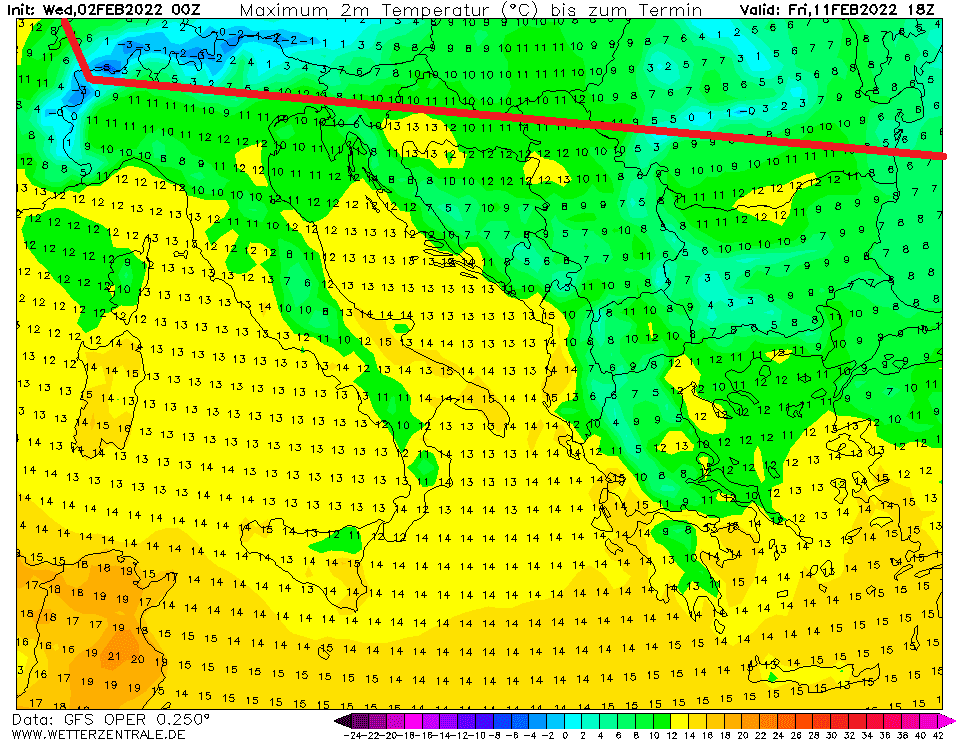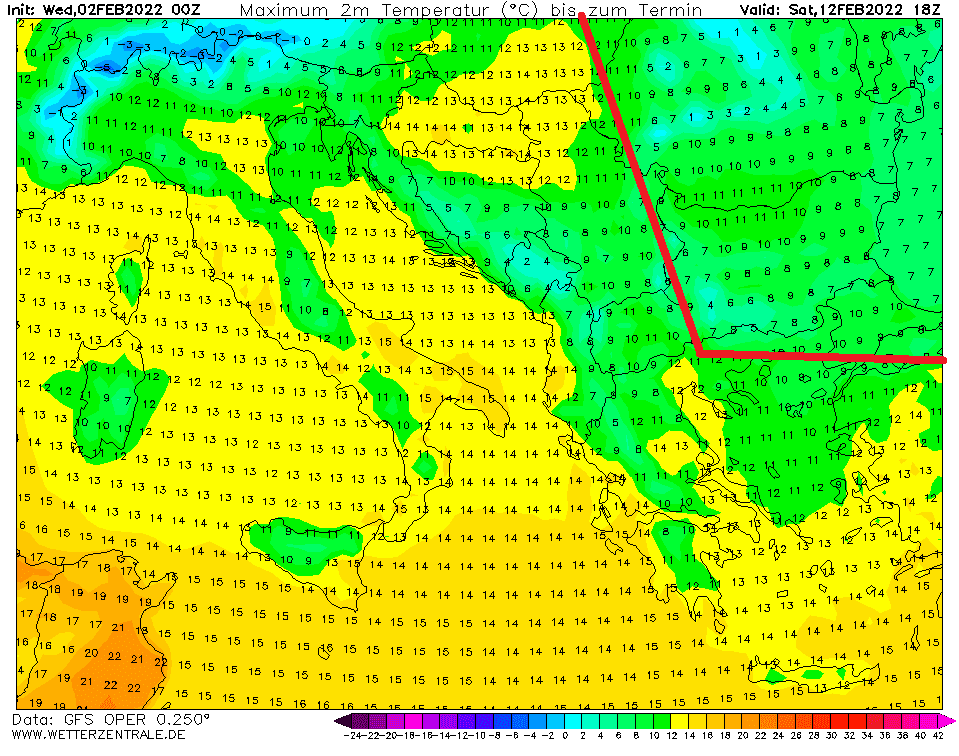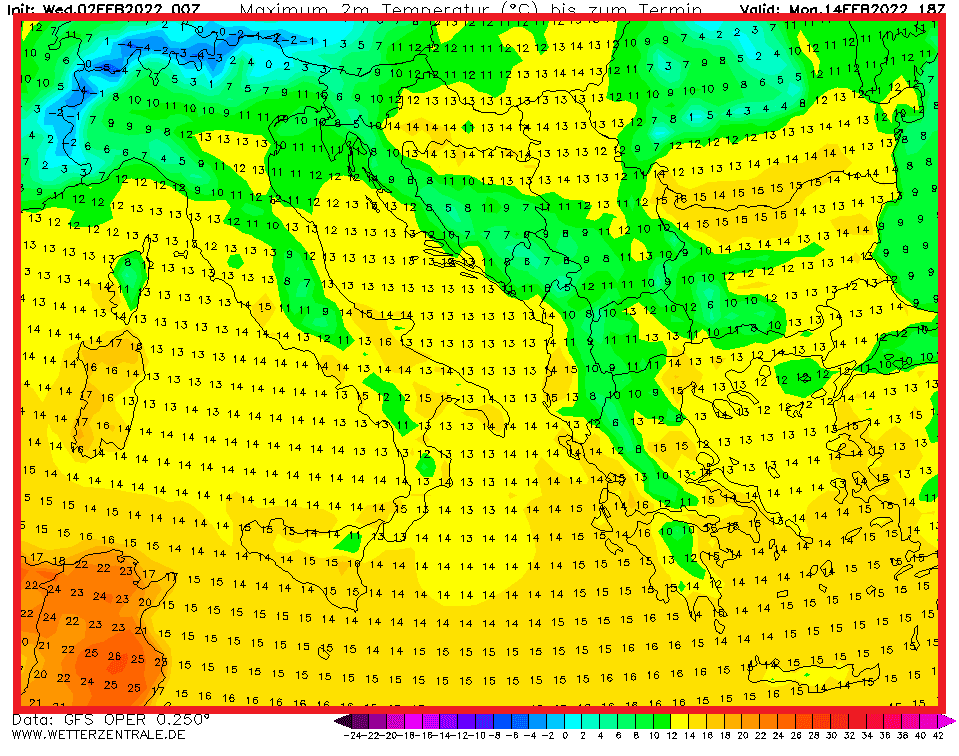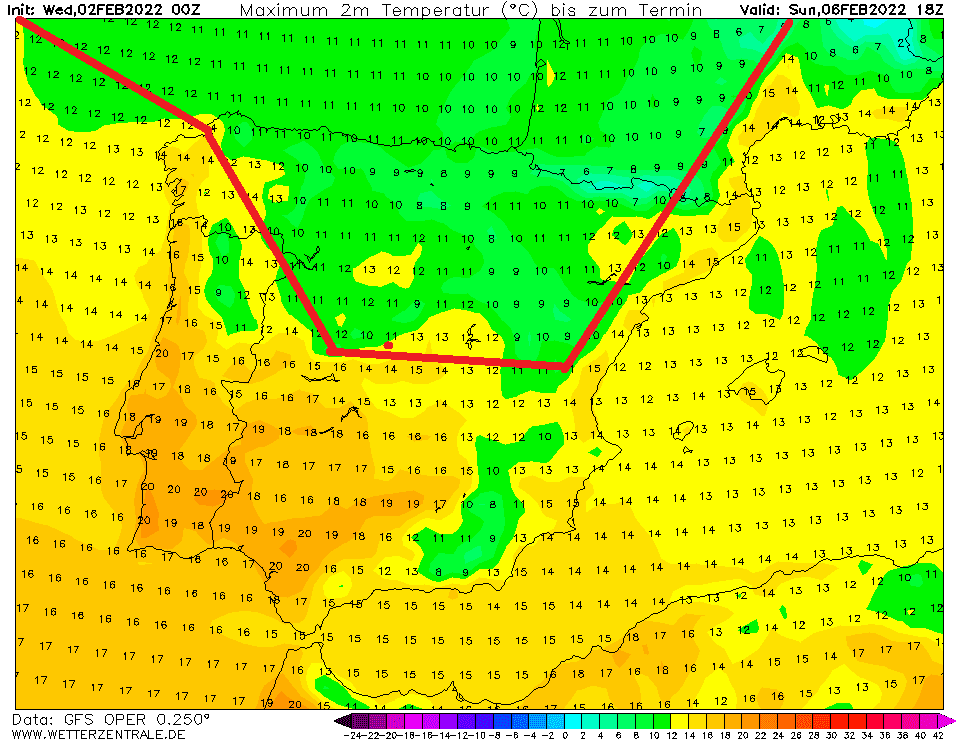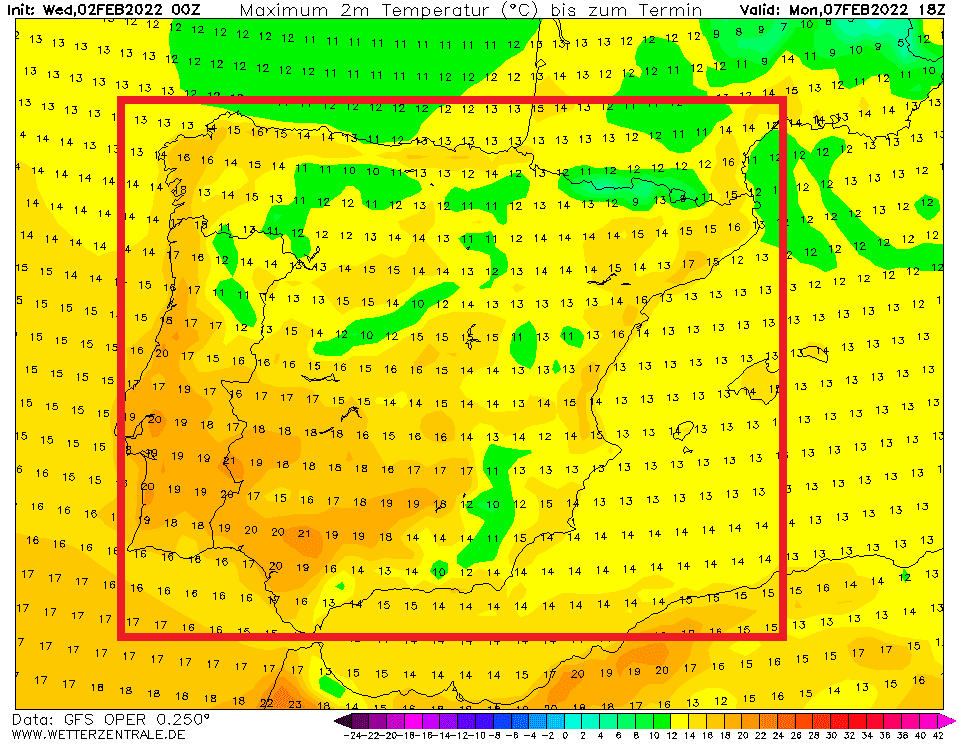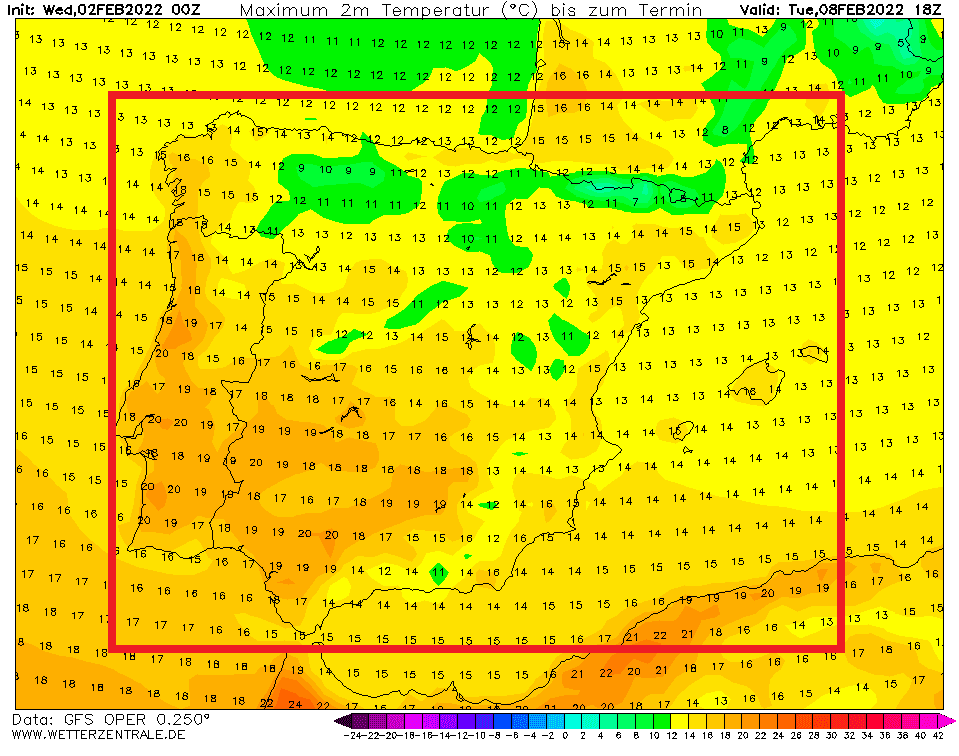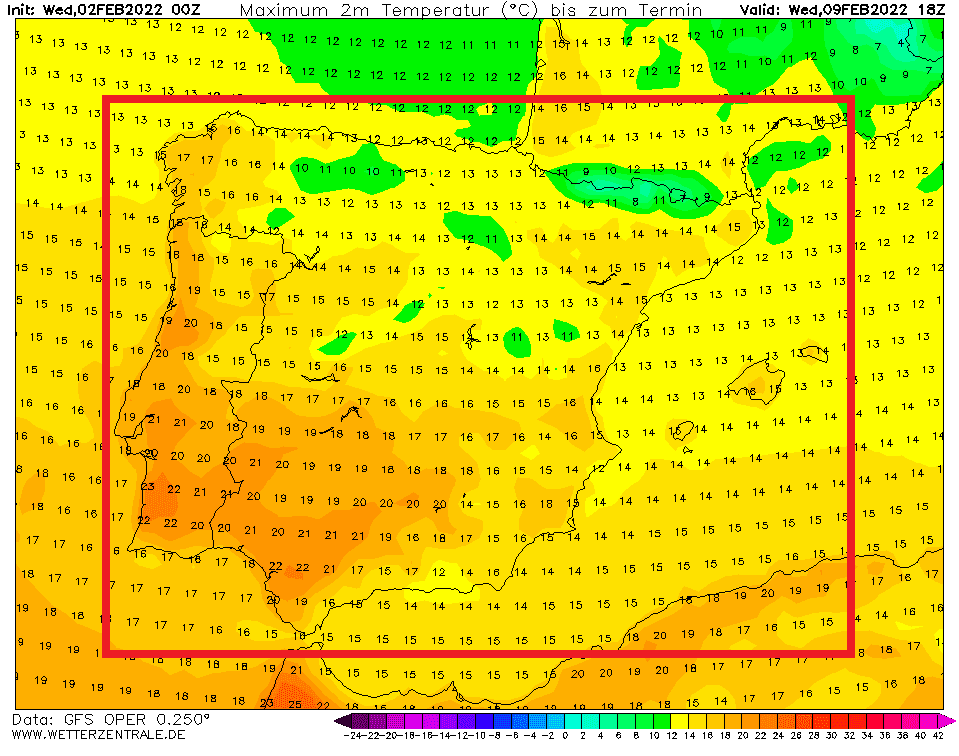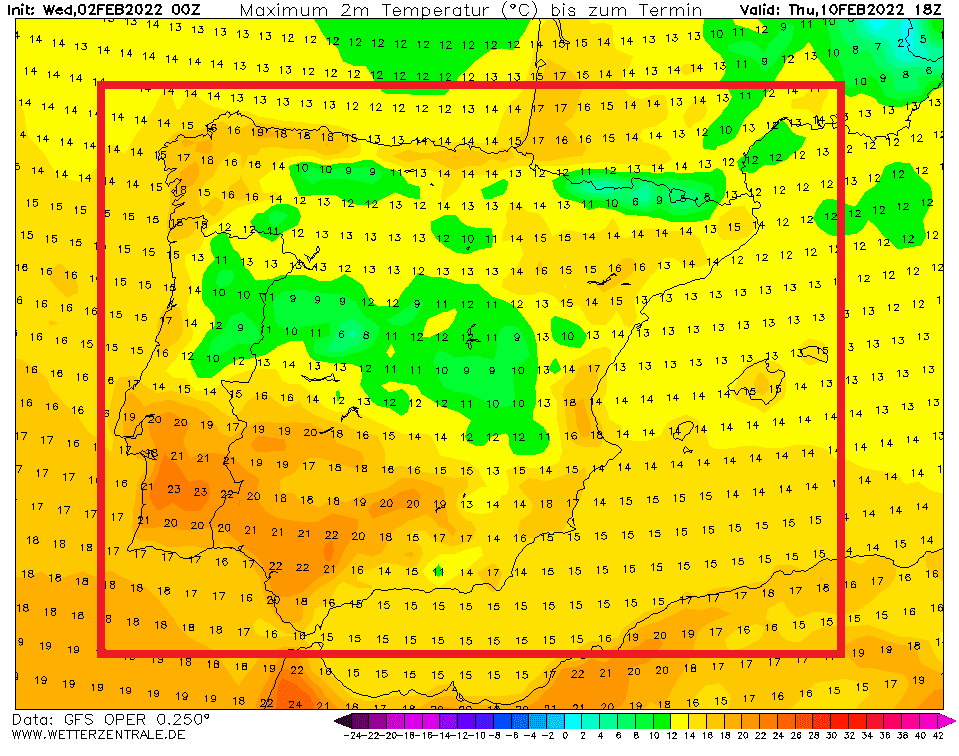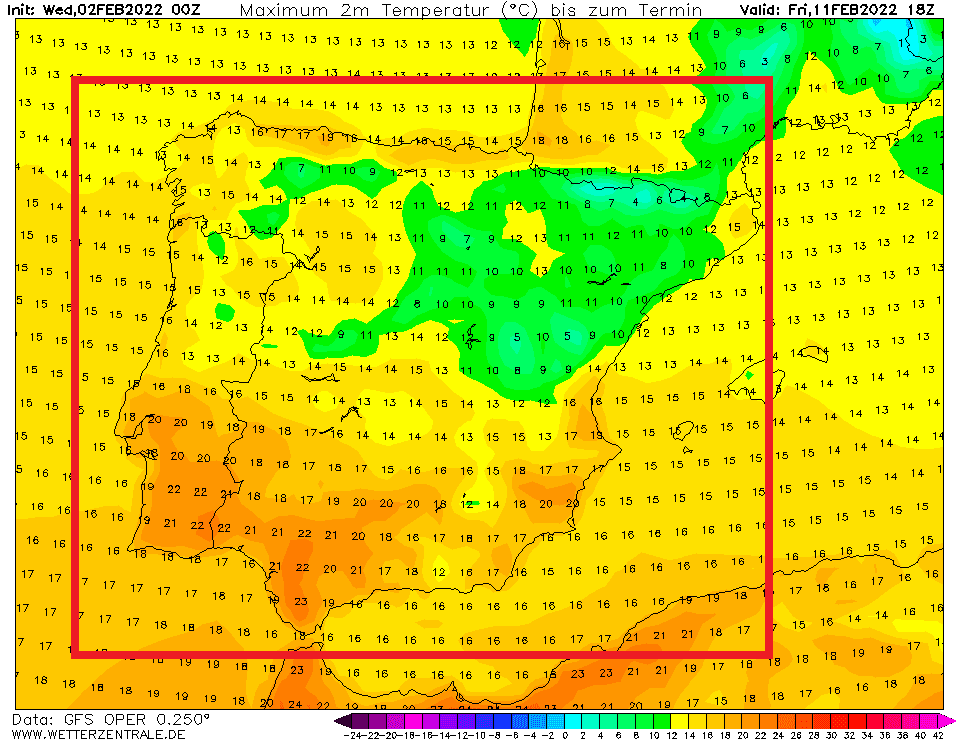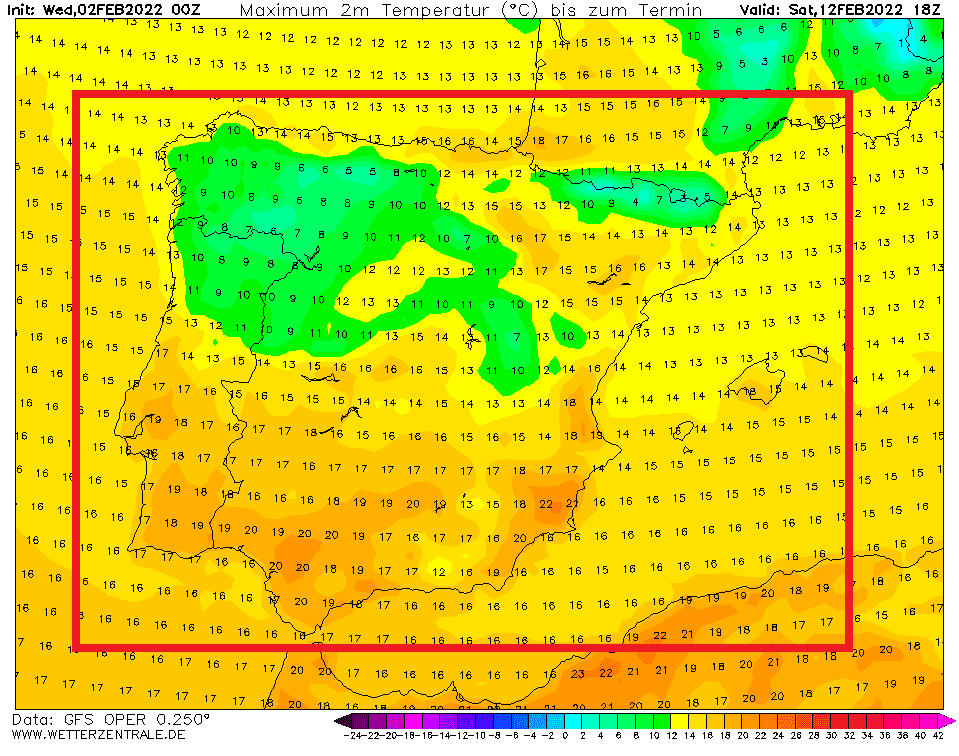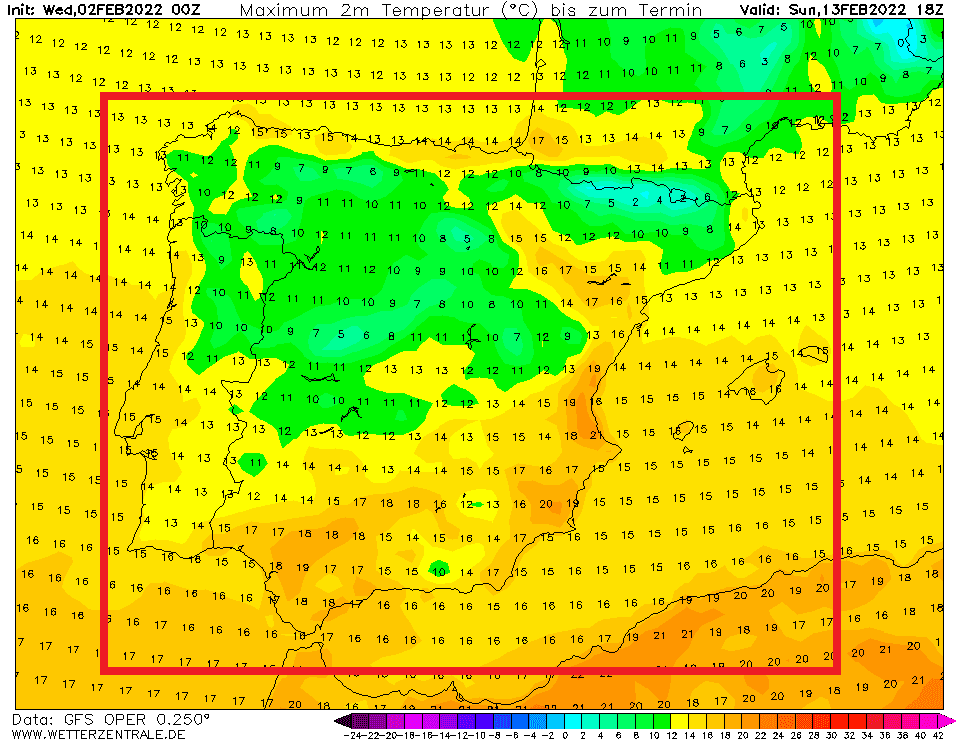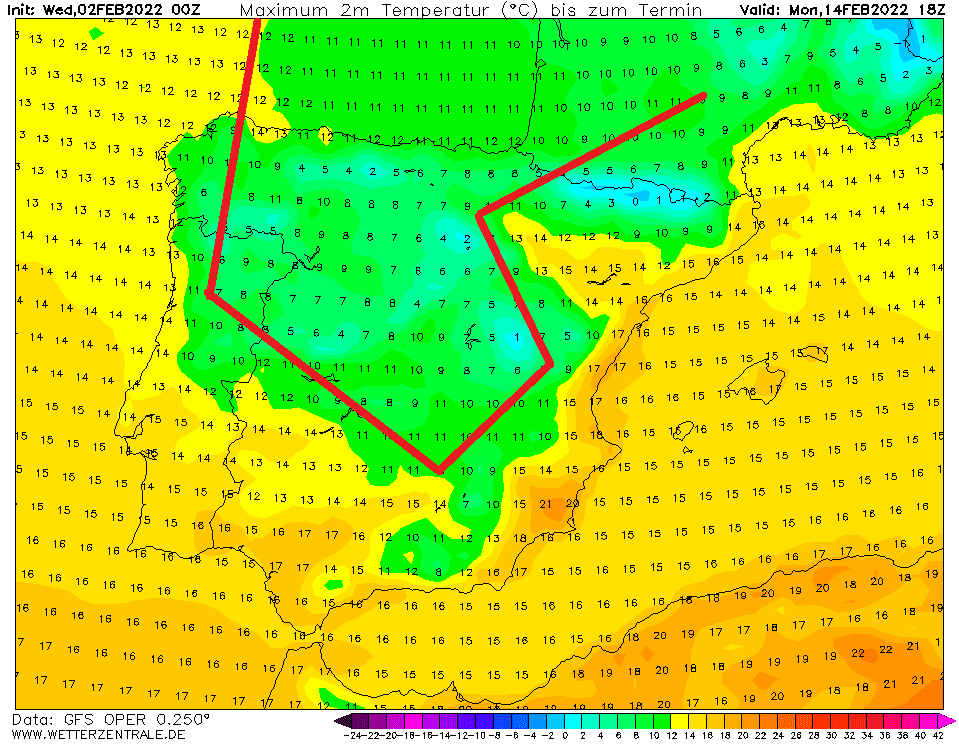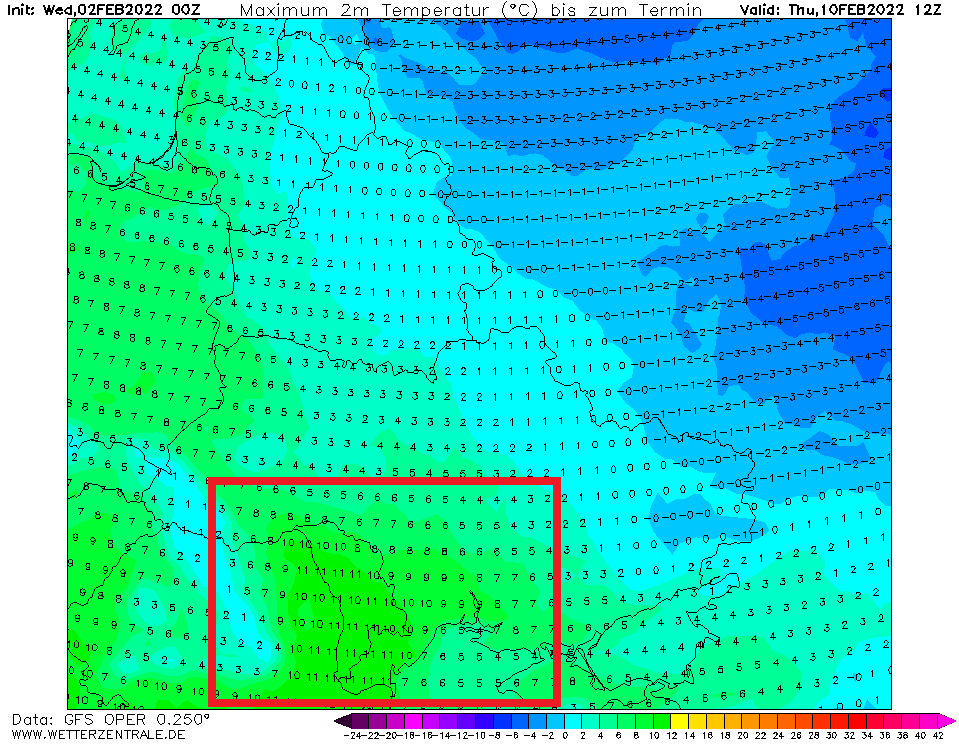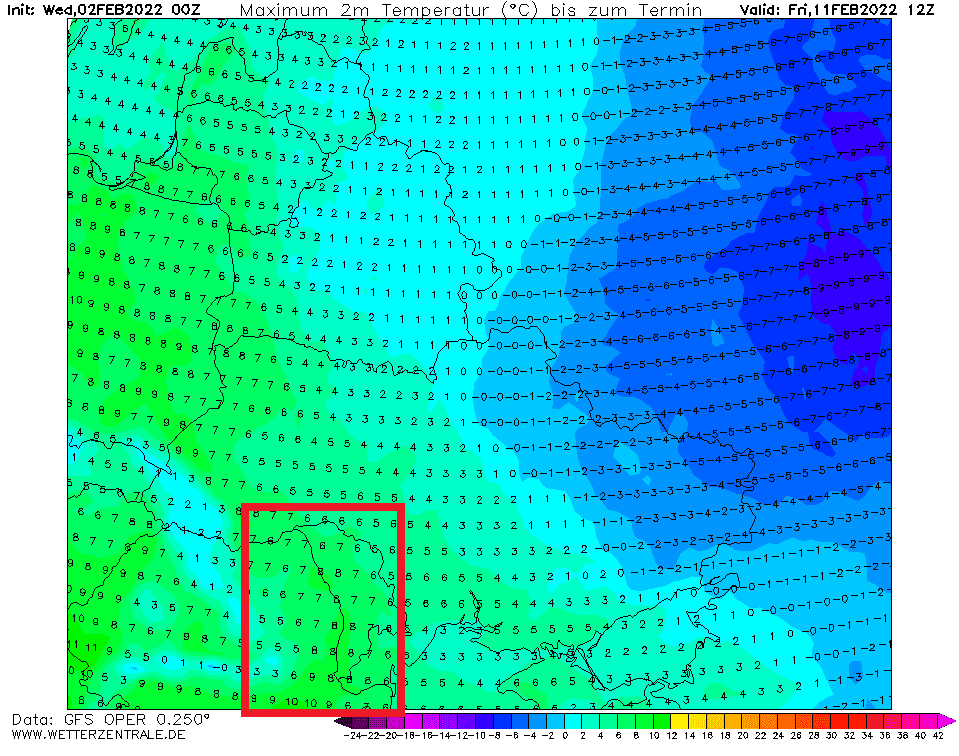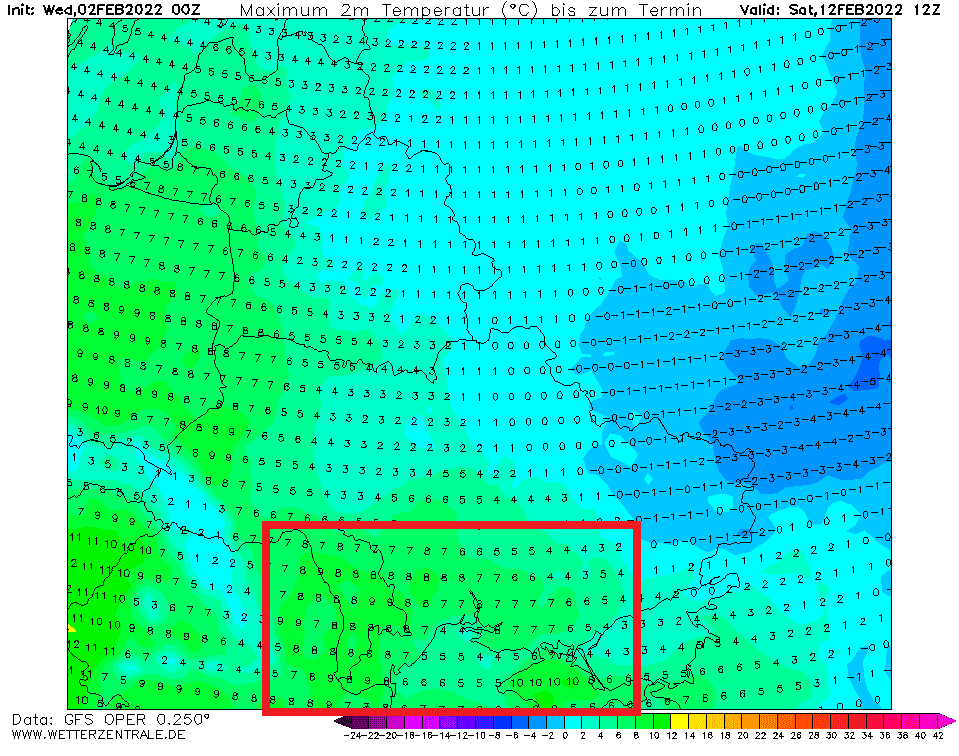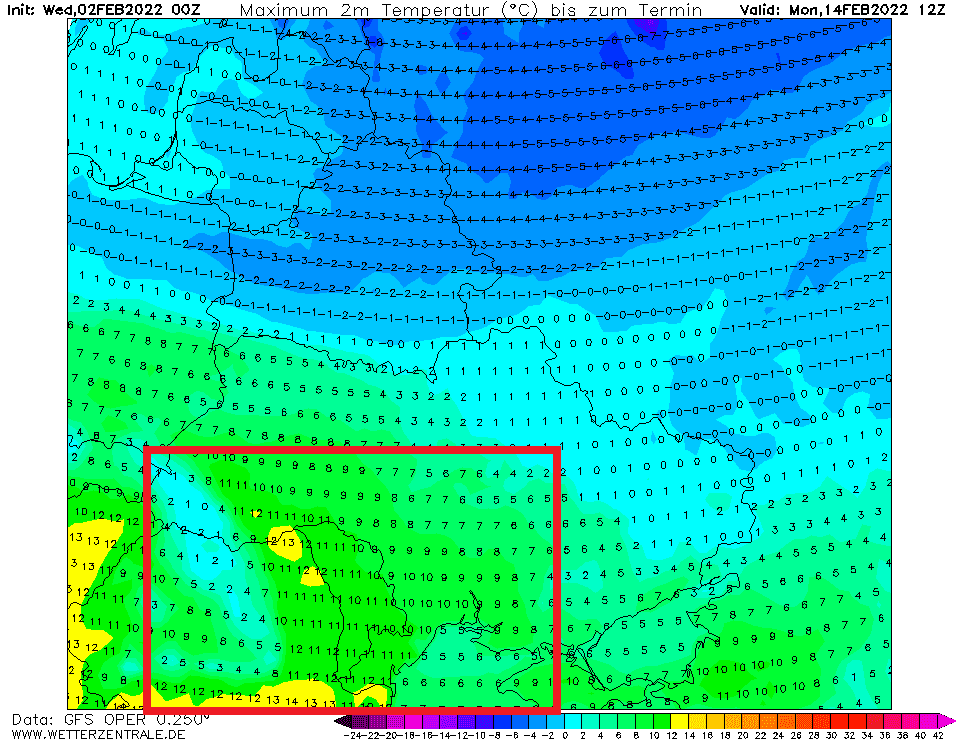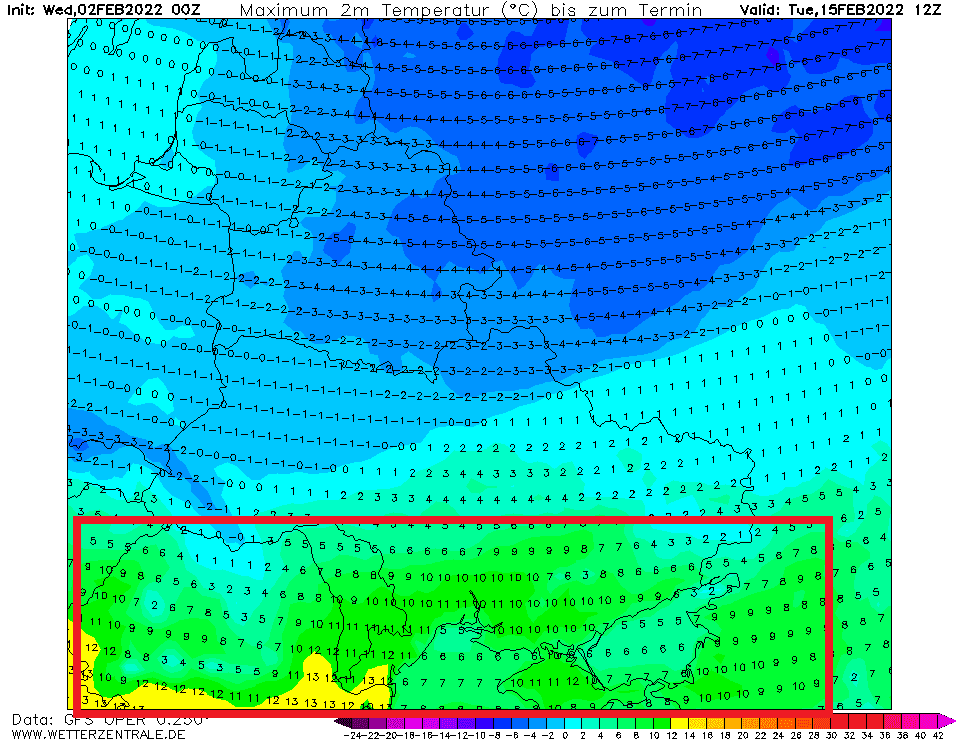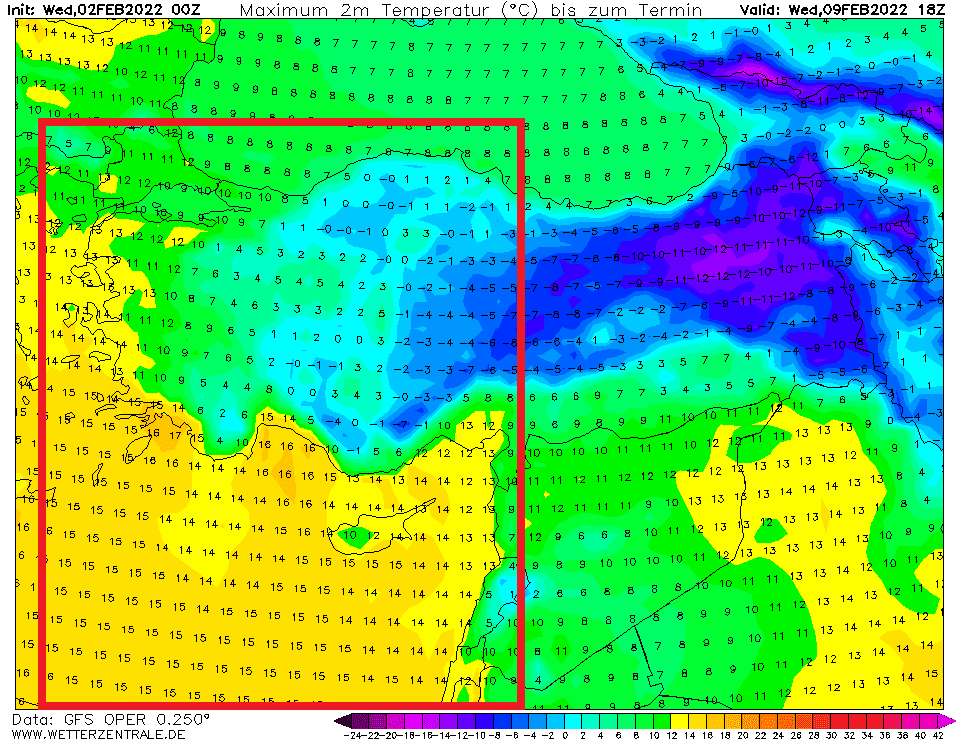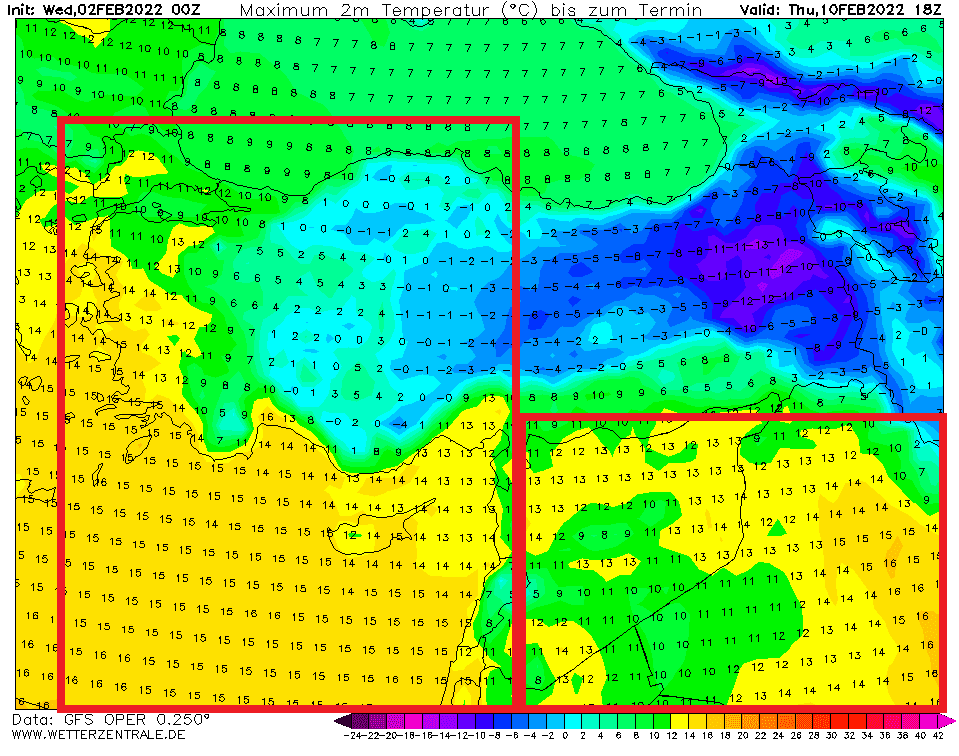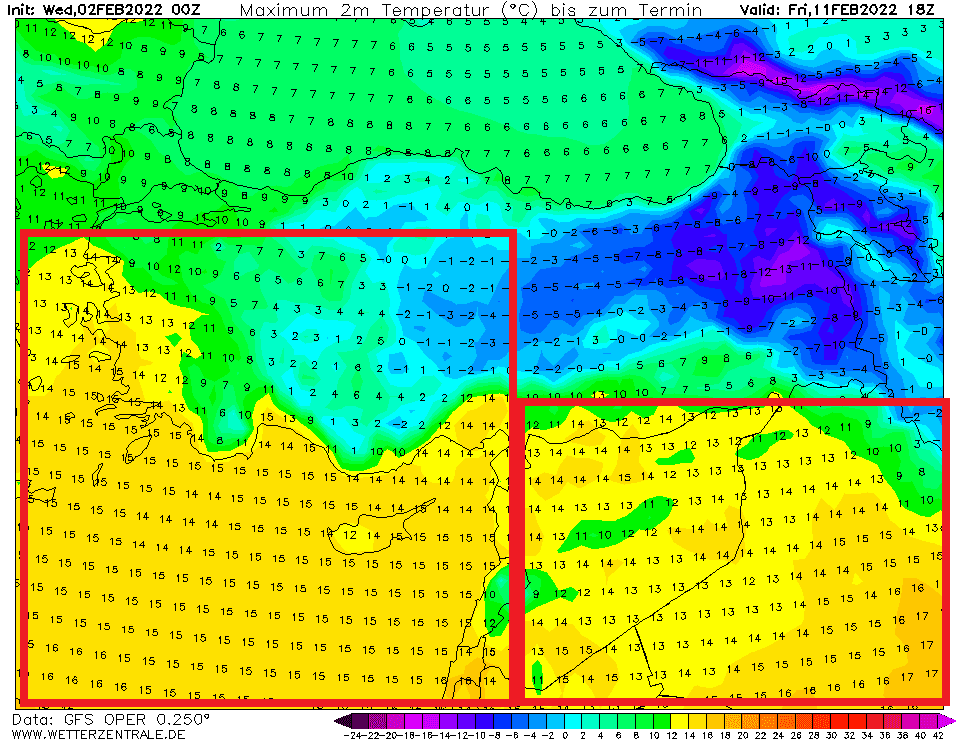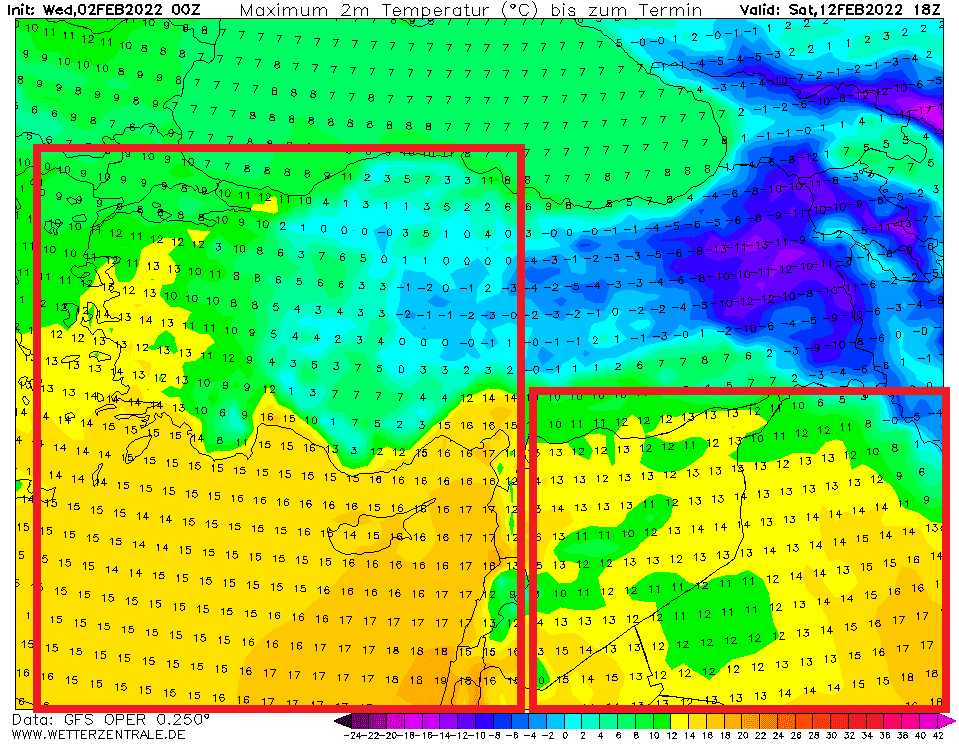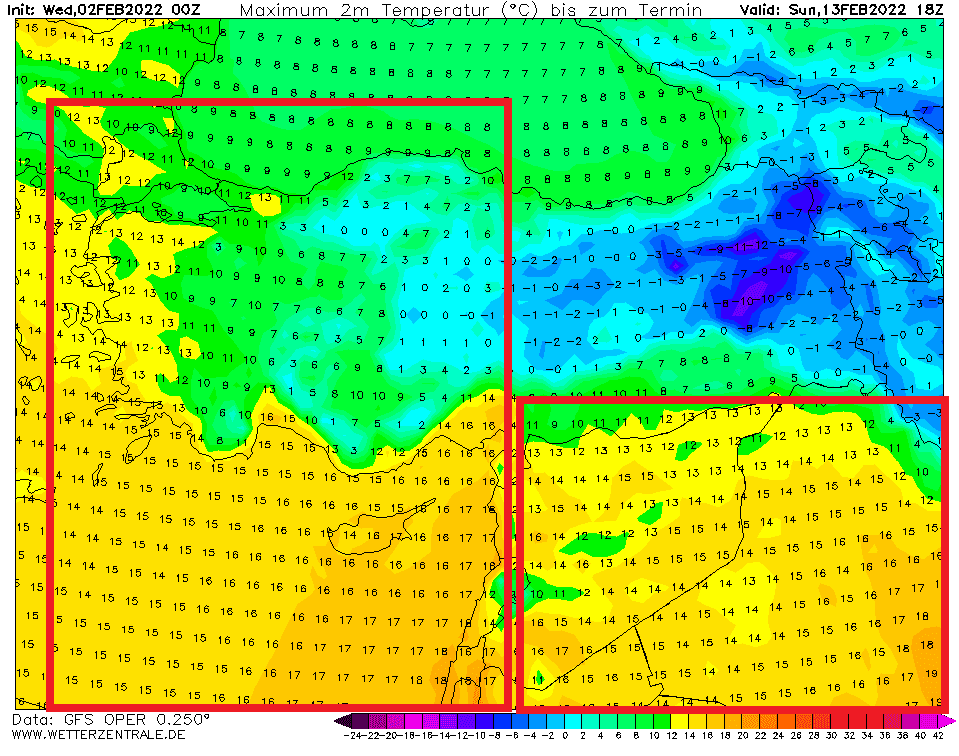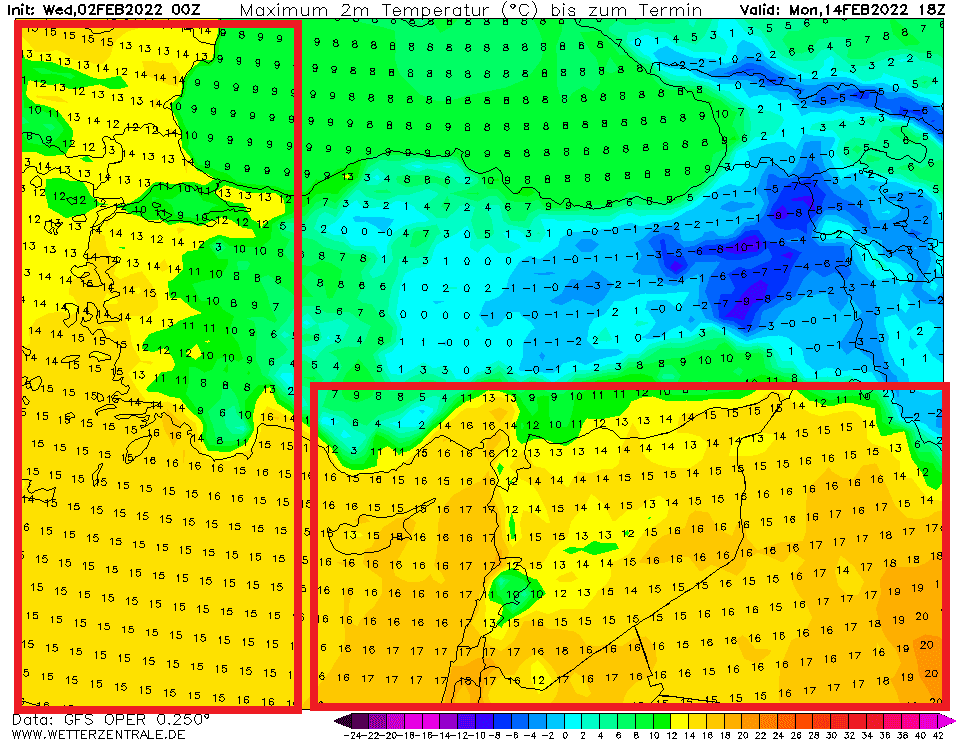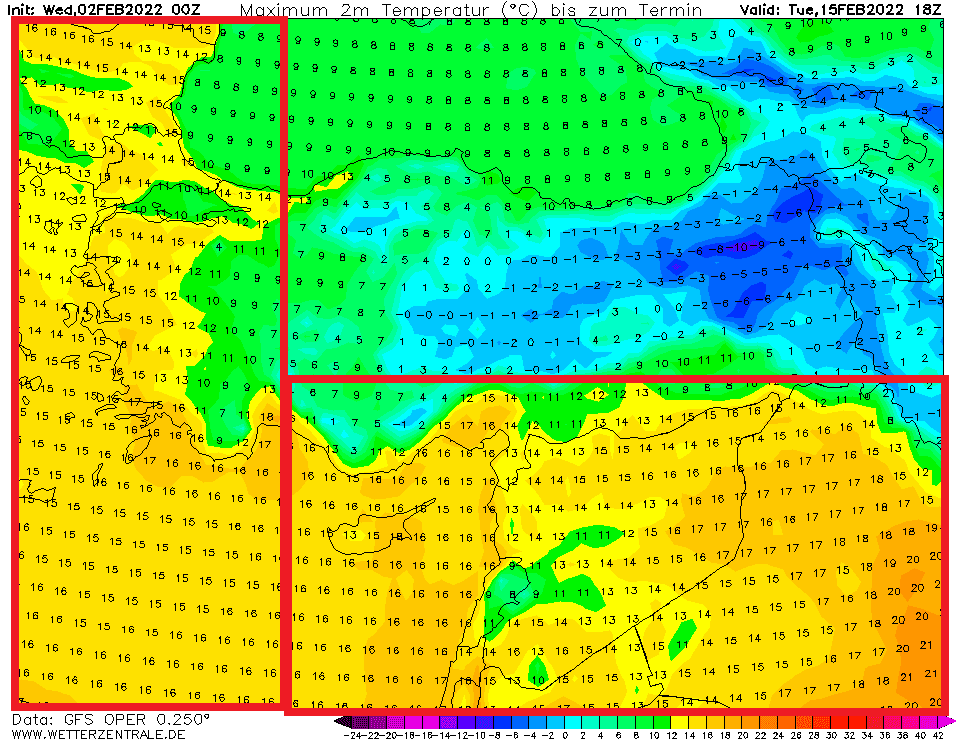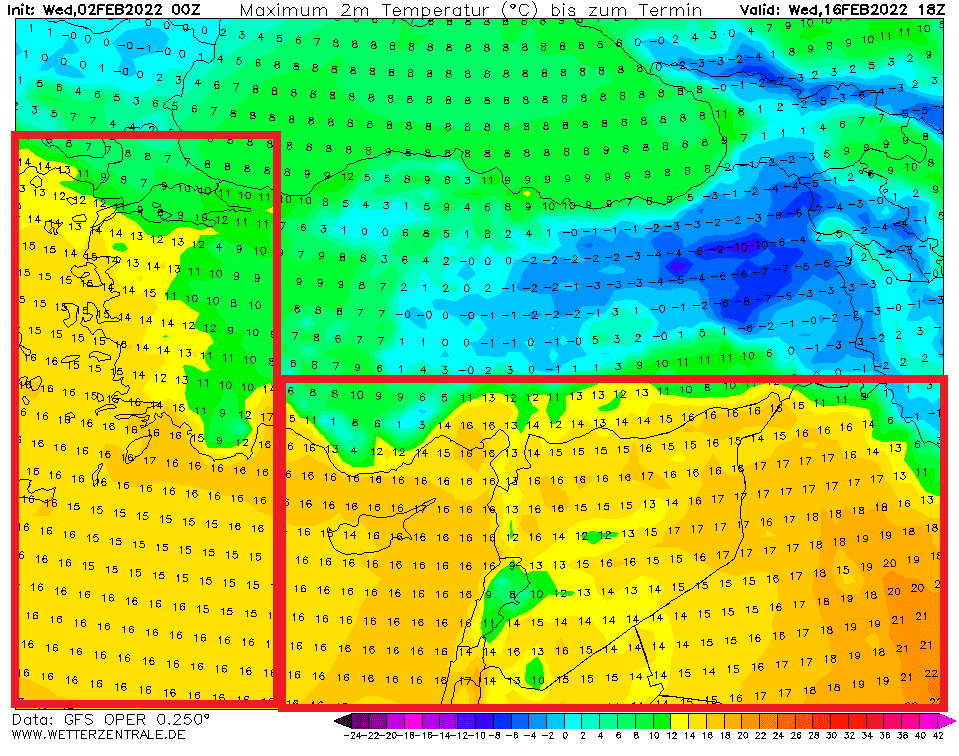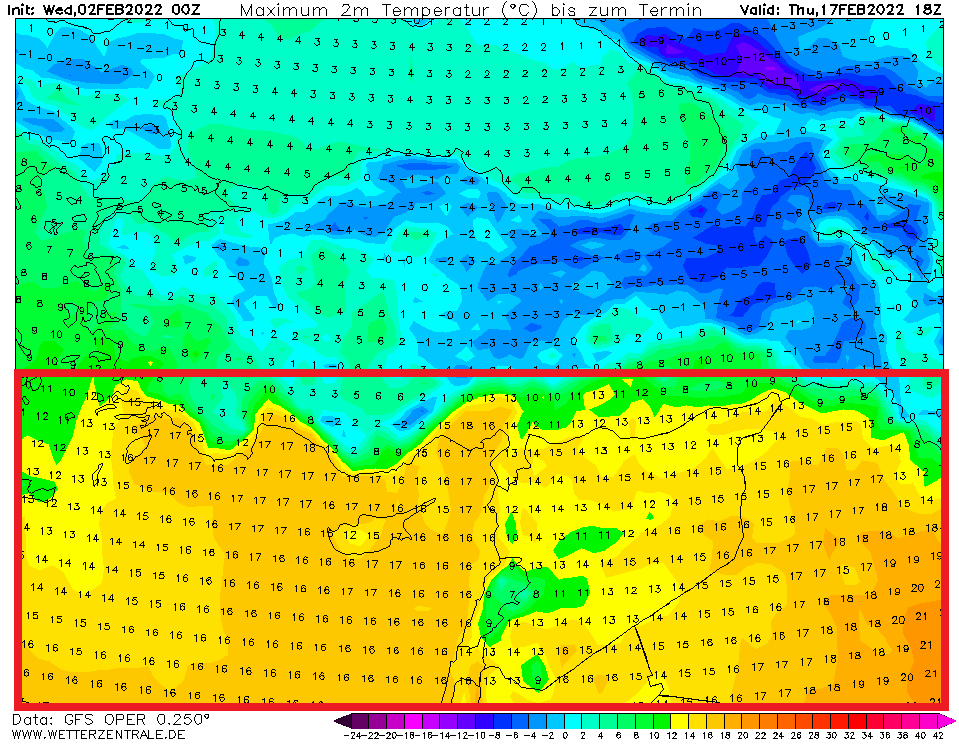 Source: wetterzentrale.de
(Visited 288 times, 1 visits today)