Autumn 2022 forecast for South America: hot and dry South, stormy North and cold and dry Pacific coast (typical La nina)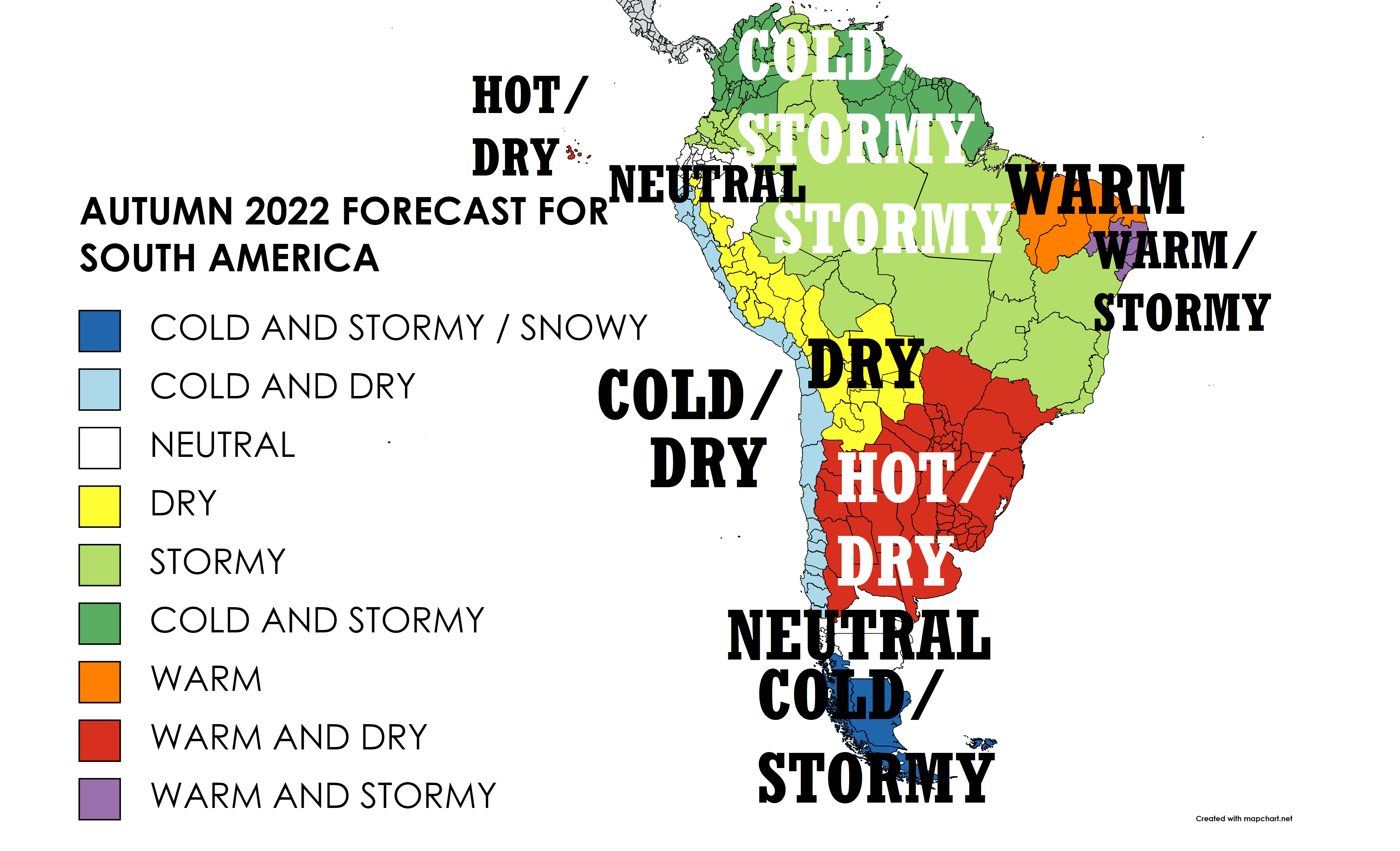 Spring (in Southern Hemisphere Autumn) 2022 is slowly coming and we are bringing continental updates of predicted weather patterns for Europe /https://mkweather.com/spring-2022-forecast-for-europe-early-dry-late-stormy-very-warm//, North America /https://mkweather.com/spring-2022-forecast-for-north-america//, Asia /https://mkweather.com/spring-2022-forecast-for-asia//, Africa (Spring + Autumn 2022), Australia, South America, and Antarctica.
In this article, we will look at the forecast of Autumn 2022 conditions in South America.
A few main teleconnection patterns will be affecting conditions during an upcoming Autumn 2022:
1. Still very strong La Nina: should be associated with colder Earth conditions. Typical La Nina patterns across Southern America mean hot and dry wider La Plata region, while very stormy Amazon and northern South America. The western coast is near La Nina cold and dry.
2. Shift from NAO+/AO+ to neutral NAO/AO: While the start of Autumn 2022 (Feburary and March 2022) should bring strong NAO+ / AO+, in April or May should appear temporary neutral or even NAO- / AO- phases. NAO+ in March 2022 means very weak effects of Arctic air masses above Southern Caribbean and coasts of Colombia, Venezuela, Guyana, Suriname, and Trinidad and Tobago. The Arctic will be very cold around in the next months and after NAO neutral and NAO- shift, Arctic air masses should temporarily hit the Southern Caribbean coast. Azores high will be very strong and shift northward mainly in March 2022, weaker and more southern in April 2022, with some impact to NE Brazil.
3. Very cold Arctic (in previous winter): At the start of Winter 2021/2022, very cold Arctic conditions were observed /https://mkweather.com/arctic-sea-ice-extent-is-the-2nd-highest-in-15-years// and anomalously cold conditions were persisting until New Year 2022 (in early January 2021 the 2nd highest Arctic Sea Ice Extent in since 2002!). Effects of Arctic air on the northern coast of South America (already Northern Hemisphere northward from the Equator) are described above. Storms, floods, and tornadoes are possible with their contribution.
4. QBO in Westerly phase: It should mean more zonal airflow, explained by NAO+ (strong zonal winds = strong Icelandic low, strong Azores high.
5. Shift to positive IOD: Positive IOD (IOD+) phase correlates with NAO+: A shift of cyclonic activity above the Indian Ocean from the Indonesia / Malaysia region and southern India above the Middle East and East Africa. Impact on equatorial South America through MJO regimes.
6. MJO: Wet phases MJO should be shifting from the eastern Indian Ocean to the western parts, partially following the IOD pattern. Above the Amazon region evidently wet MJO with strong ITCZ cells.
7. Awakening sun activity: should be in contrast with a transition from La Nina to El Nino during the year 2022 and the year 2023. Overall, there are signals, that the last colder winters are associated with a weakening of solar cycles after 2000, especially during the last minimum before a few years.
8. SST: Cold La Nina waters with a cooling effect along the eastern South-American coast, colder waters near Fireland and Falklands. Warm waters near Brazil, Southern Caribbean, Colombian Pacific, and Galapagos will be affecting temperature and storm regimes across the continent.
9. NE Pacific Warm Blob: Warm and high-pressure anomaly above NE Pacific. Anomalously strong Hawaii high – effects mainly to northern Latin America off of the continent.
10. AAO+: Higher probability of AAO+ phase should correlate with hot and dry patterns above La Plata region, but stormy conditions in Fireland, Falklands, and southern Patagonia.
Now, we should look at a forecasted map for Autumn 2022 in South America and 9 main sectors, with similar regimes of weather:
A) COLD AND STORMY / SNOWY – SOUTHERNMOST PATAGONIA, FIRELAND, FALKLANDS (DARK BLUE): Thanks to AAO+ cold and stormy conditions with often, southward shifted stormtrack and frontal boundaries. Effects of ENSO (La Nina) such as very cold sectors of Antarctica (cooling trends mainly in East Antarctica). Early season up to +30°C in the north, late-season blizzards and frosts up to -15°C.
B) COLD AND DRY – PACIFIC COAST FROM CHILE TO ECUADOR (LIGHT BLUE): Typical La Nina cold and dry pattern, thanks to cold waters in Eastern Pacific. Problems with drought possible, cold spells. Maximum temperatures from +25°C to +30°C, in the south later +10°C, with late frosts up to -10°C in valleys.
C) NEUTRAL (WHITE): Regions between cold and stormy Fireland and hot and dry La Plata region and between dry Pacific coast and stormy Amazon.
D) DRY – BOLIVIA, CONTINENTAL PERU, AND ECUADOR (YELLOW): Mostly dry region, thanks to La Nina not much hot, but with periodical heatwaves in the south. In the north remnants of a season of rain, moving northward. In lower elevated regions up to +40°C, in higher late frosts.
E) STORMY – AMAZON, NORTHERN SOUT AMERICA, CENTRAL BRAZIL (GREEN): Stormy and temperature neutral or even colder La Nina pattern. Risk of floods and landslides (mountains). Prolonged season of rains, gradually shifting northward, with the arrival of drought and heatwaves into southern regions. Maximum temperatures +25/+35°C, in the south later +20°C, in southern regions risk of early weak frosts.
F) COLD AND STORMY – COLOMBIA, GUYANA REGION, NE-MOST BRAZIL (DARK GREEN): Cold and stormy pattern with a high risk of floods and landslides. Season of rain will be shifting into these areas with persistent rainfall during all season. In northern coast light Arctic blasts around April 2022 thanks to neutral / NAO- phases. Temperatures around +30°C, near weak cold blasts along the northern coast of the continent below +25°C.
G) WARM – NE-E BRAZIL (ORANGE): Little drier region, in other years with strong heatwaves and desertification (and deforestation, too), but following season relatively calm. Wildfires however should appear. In March season of rain, yet, until May, drought and hot weather. Maximum temperatures up to +40°C.
H) WARM AND DRY – WIDER LA PLATA REGION (RED), GALAPAGOS: Thanks to La Nina and AAO+, very dry and hot region, only in a late-season some Antarctic blasts. High risk of severe drought and wildfires! Many temperature records possible. T-storms with flash floods, gusting winds, or large hail possible. Heatwaves up to +45°C in March, frosts up to -15°C in central Patagonia in late May. Galapagos with hot and dry La Nina pattern.
I) WARM AND STORMY – EASTERNMOST BRAZIL (PURPLE): A little region, with the impact of rain season and season of drought both. Initially colder and stormier, later drier and warmer. Maximum temperatures up to +40°C, during storms only +25°C.
Winter (Summer) 2021/2022 forecasts are available here: Europe /https://mkweather.com/winter-2021-2022-forecast-for-europe-early-extreme-arctic-and-siberian-blasts-and-blizzards-late-dry-and-very-warm-conditions//, North America /https://mkweather.com/winter-2021-2022-forecast-for-north-america-a-peak-of-winter-with-extreme-arctic-blasts-and-blizzards-in-february-2022//, Asia /https://mkweather.com/winter-2021-2022-forecast-for-asia-early-extreme-arctic-and-siberian-blasts-and-blizzards-late-dry-and-warm-conditions//, Australia and Oceania /https://mkweather.com/summer-2021-2022-forecast-for-australia-and-oceania-stormy-colder-la-nina-pattern-above-the-continent//, South America /http://mkweather.com/summer-2021-2022-forecast-for-south-america-stormy-north-hot-and-dry-south-cold-and-dry-pacific-coast//, Africa /https://mkweather.com/winter-and-summer-2021-2022-forecast-for-africa//, and Antarctica /https://mkweather.com/summer-2021-2022-forecast-for-antarctica//.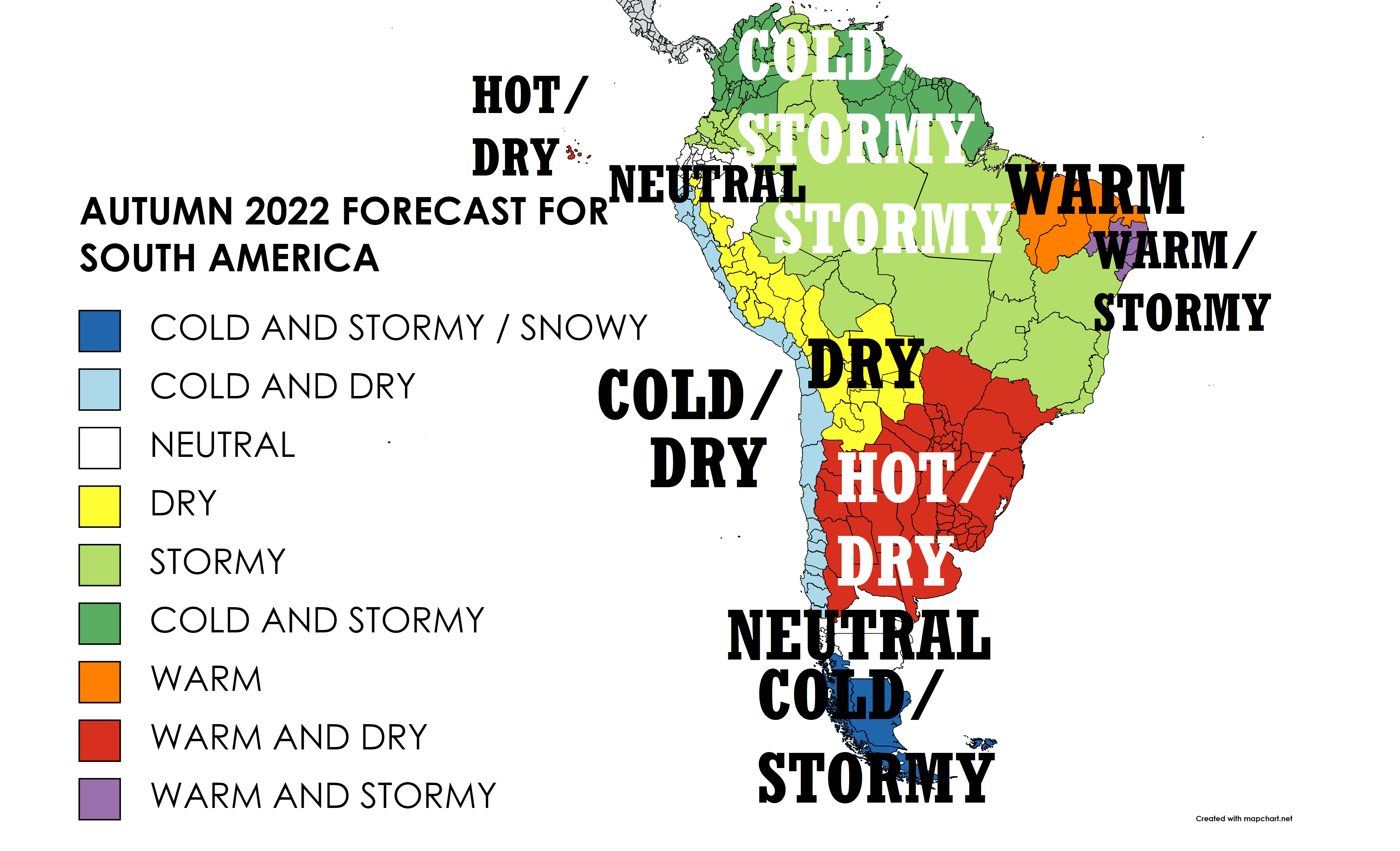 Mkweather Autumn 2022 forecast for South America. Base map: https://mapchart.net/americas-detailed.html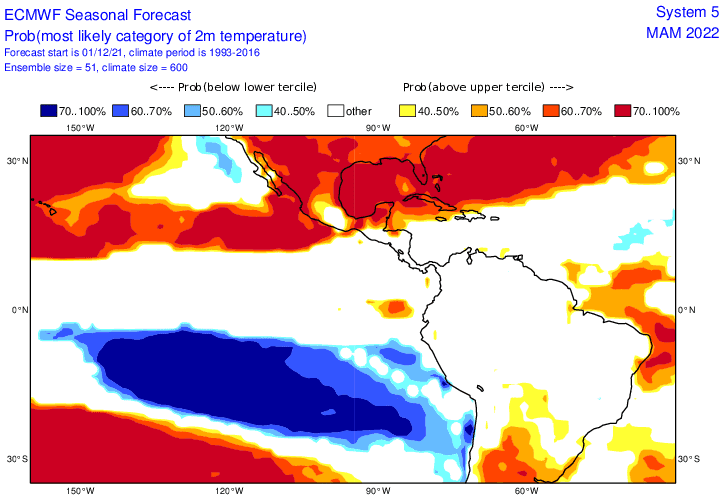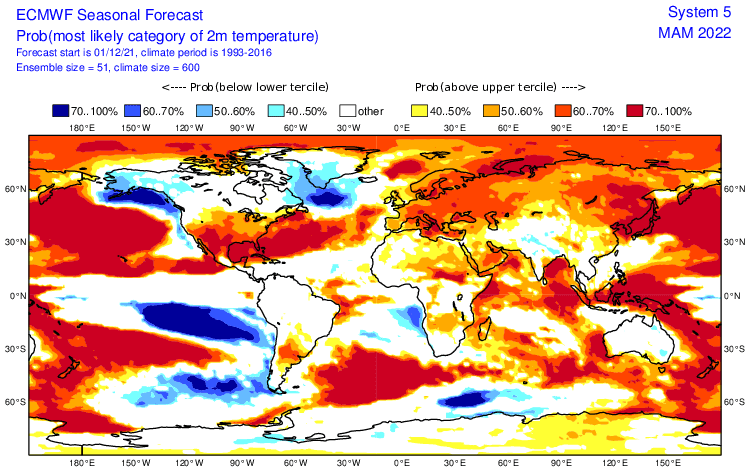 Source: https://apps.ecmwf.int/webapps/opencharts/products/seasonal_system5_standard_2mtm?area=EURO&base_time=202112010000&stats=tsum&valid_time=202203030000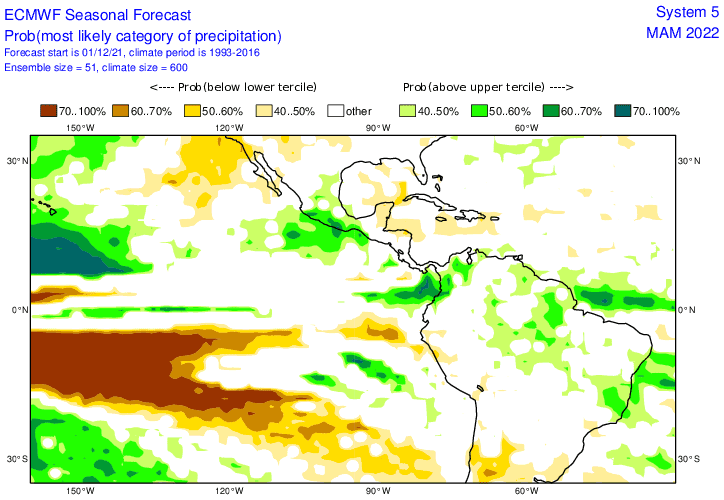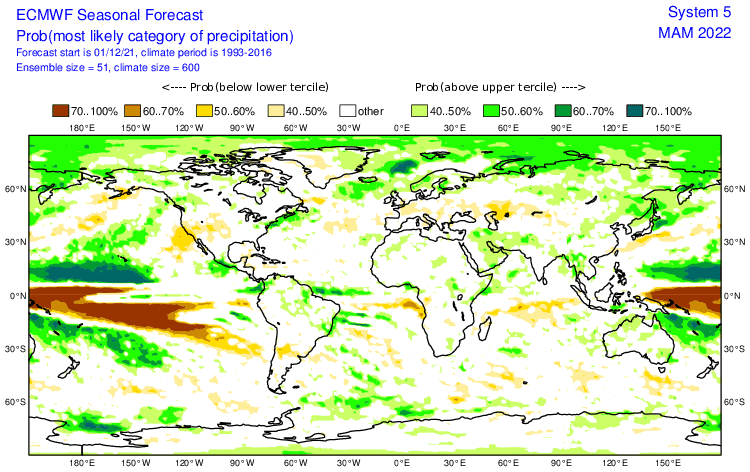 Source: https://apps.ecmwf.int/webapps/opencharts/products/seasonal_system5_standard_rain?area=EURO&base_time=202112010000&stats=tsum&valid_time=202203030000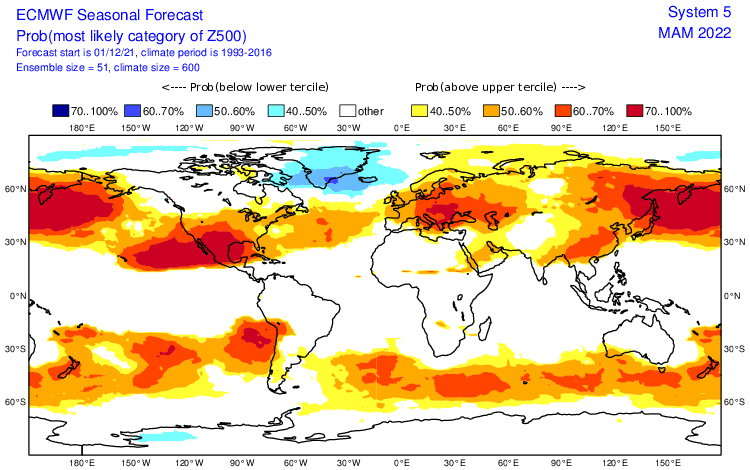 Source: https://apps.ecmwf.int/webapps/opencharts/products/seasonal_system5_standard_z500?area=NHEM&base_time=202112010000&stats=tsum&valid_time=202203030000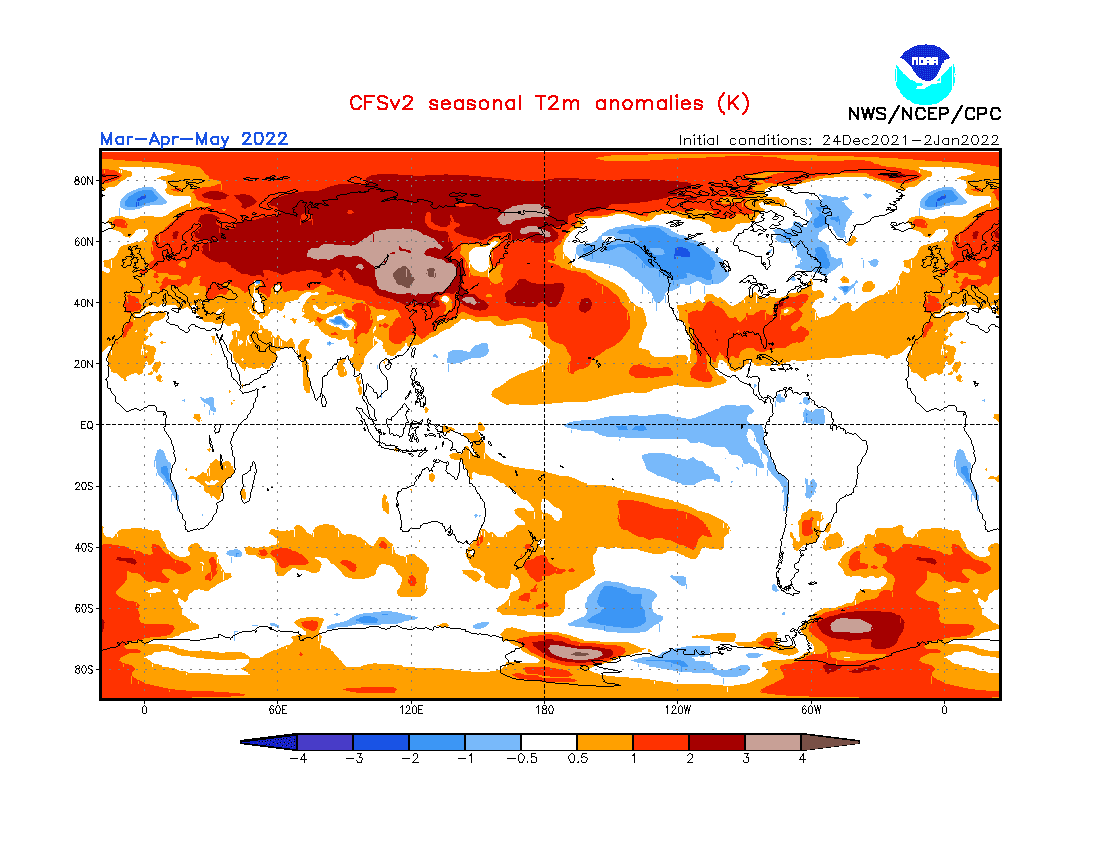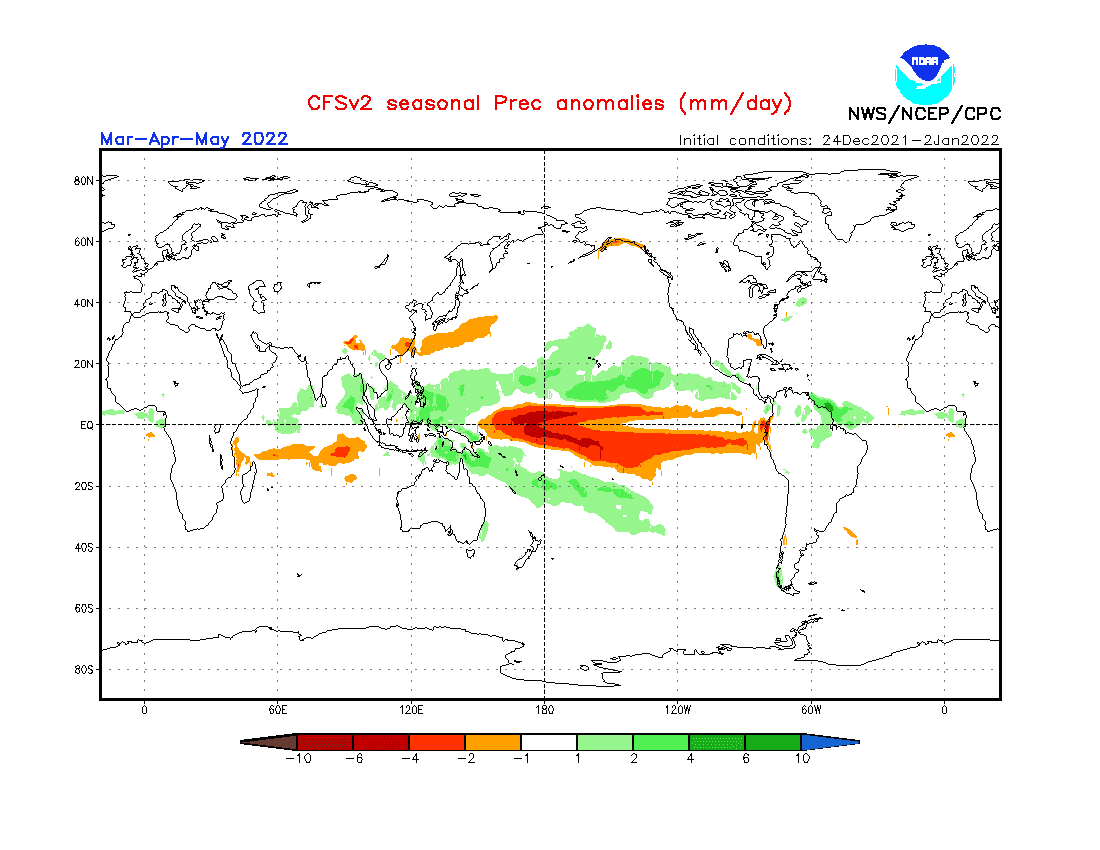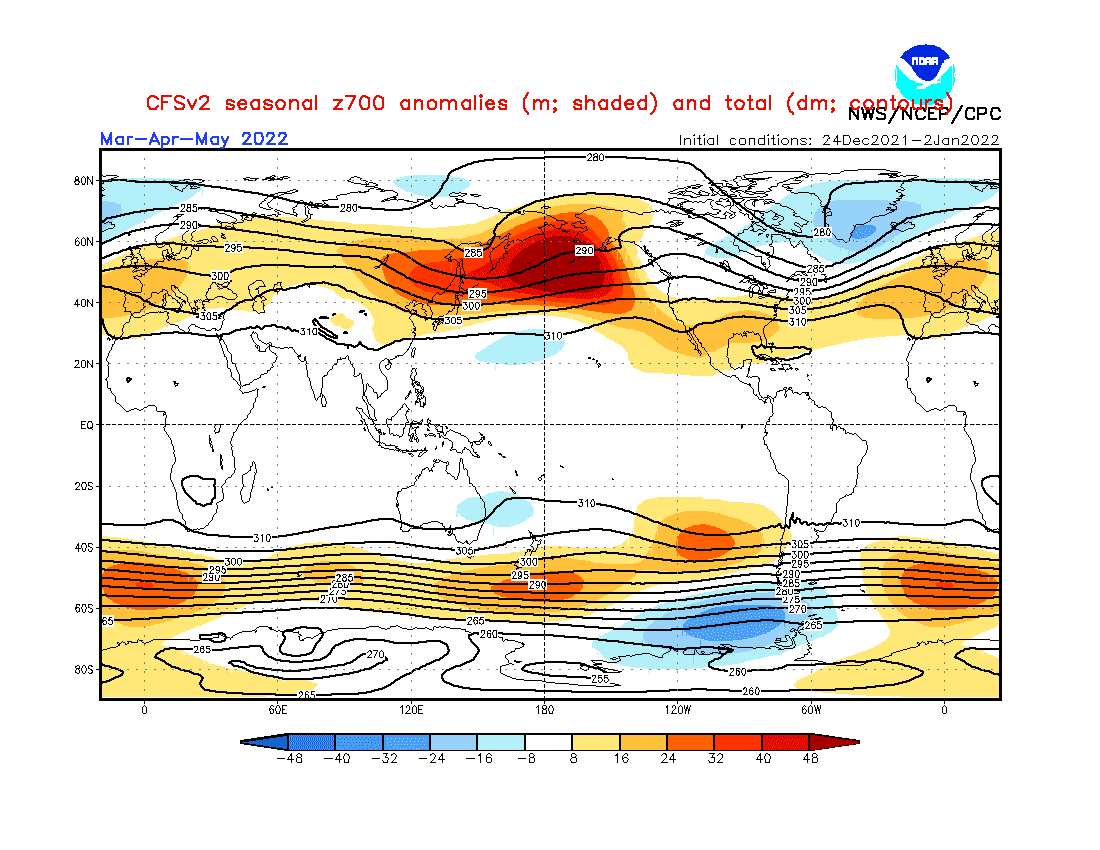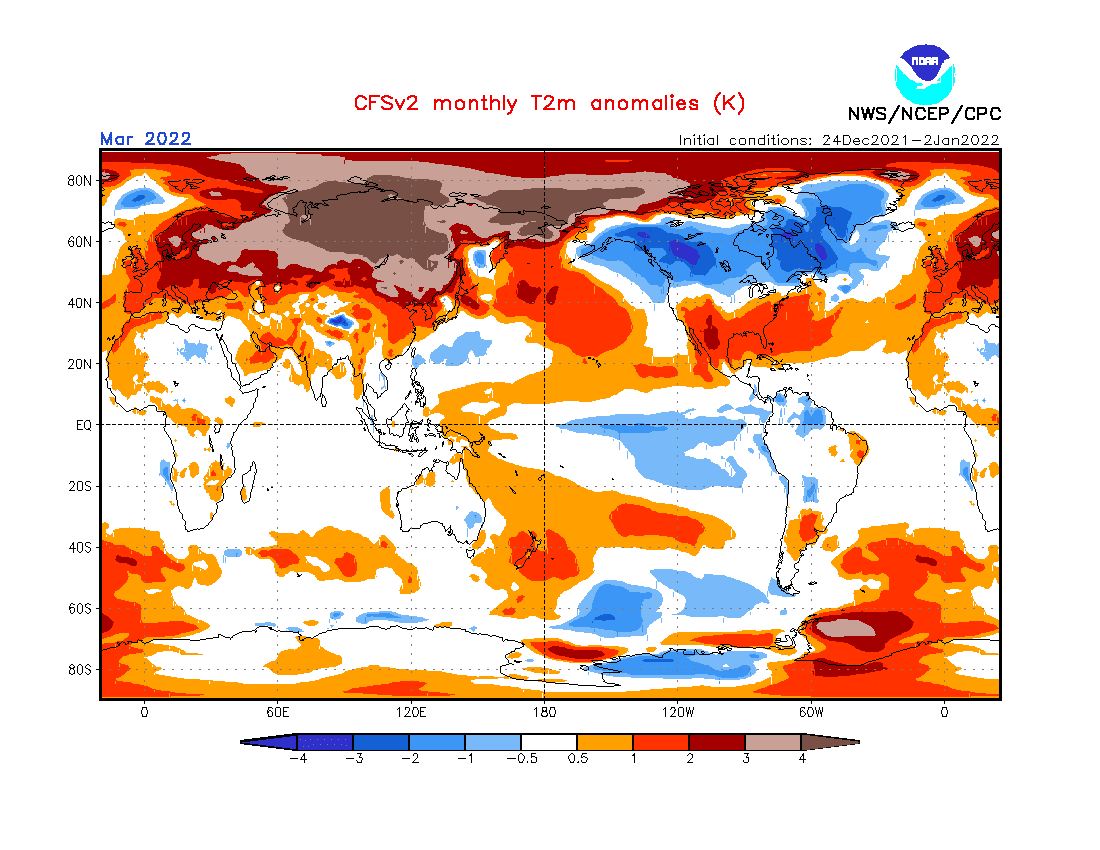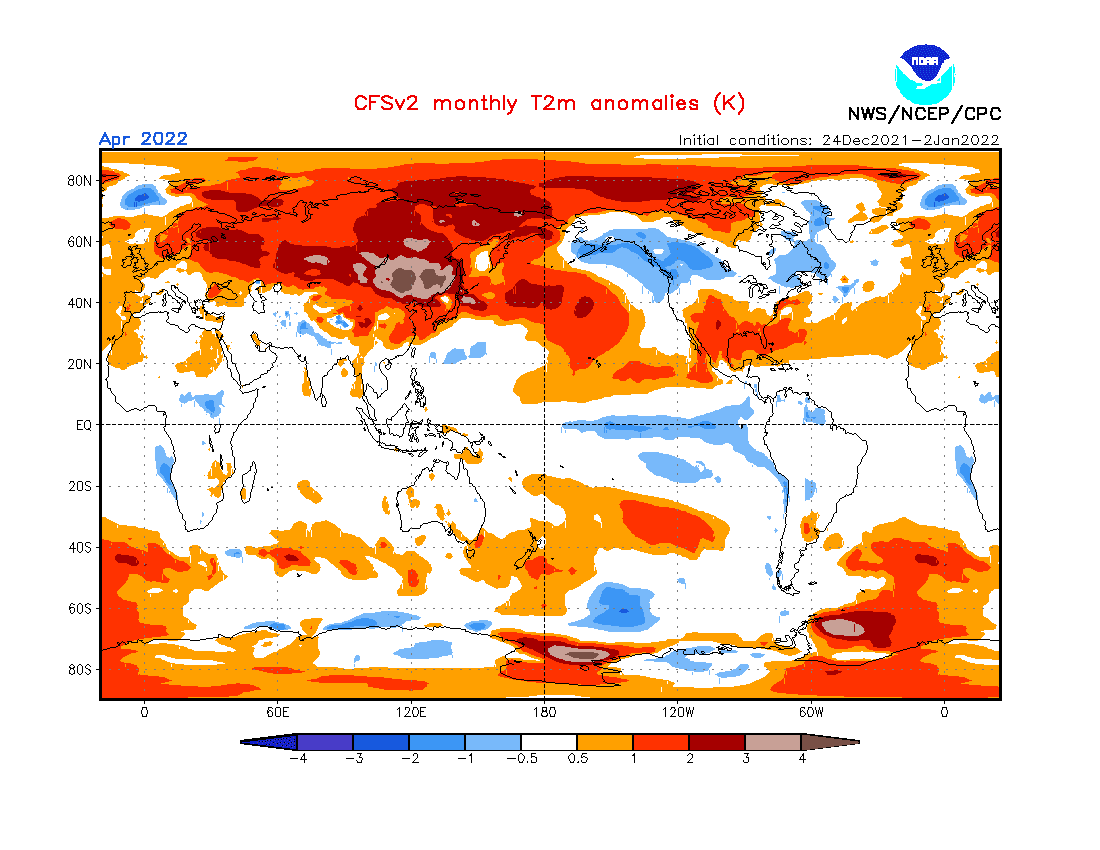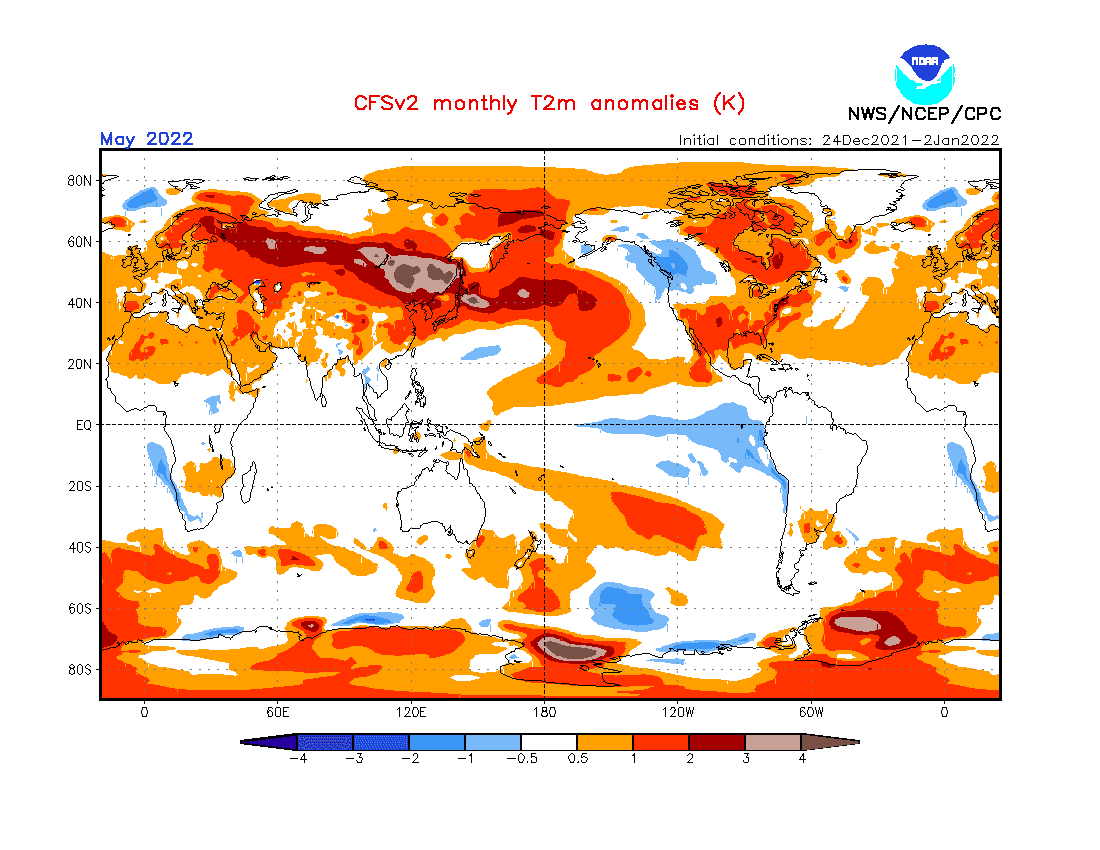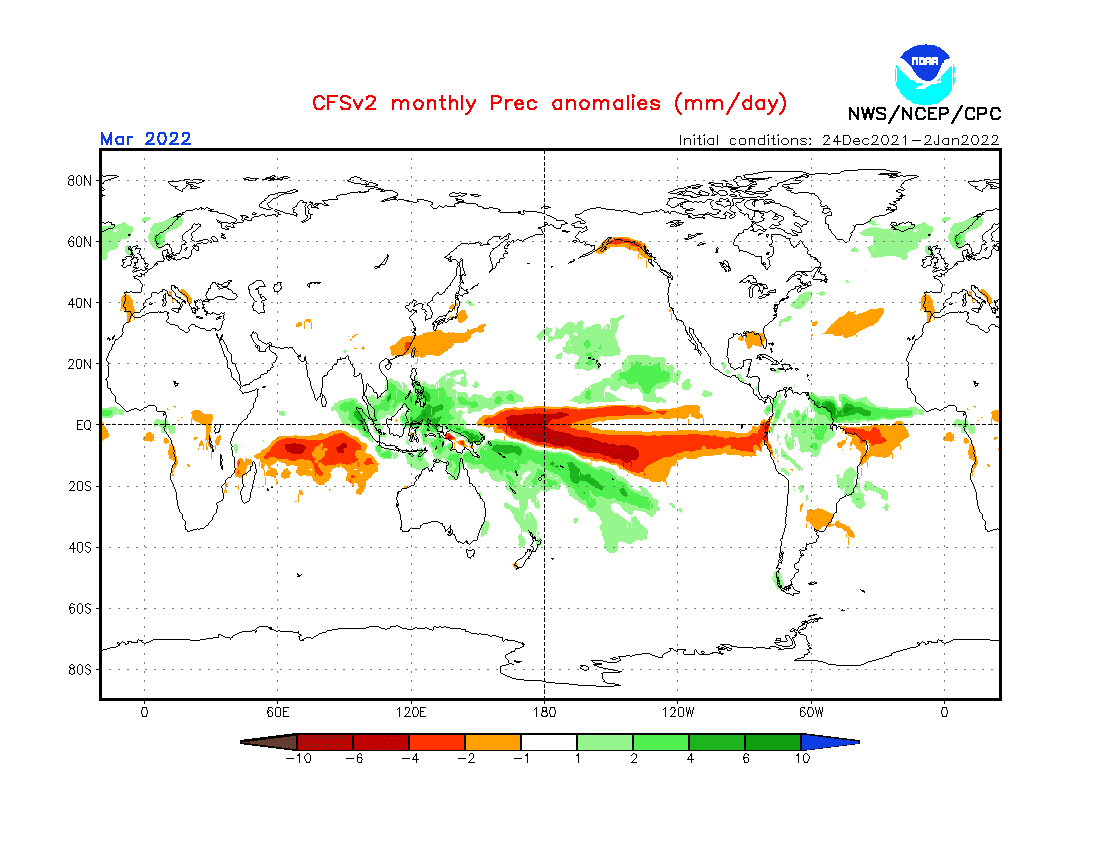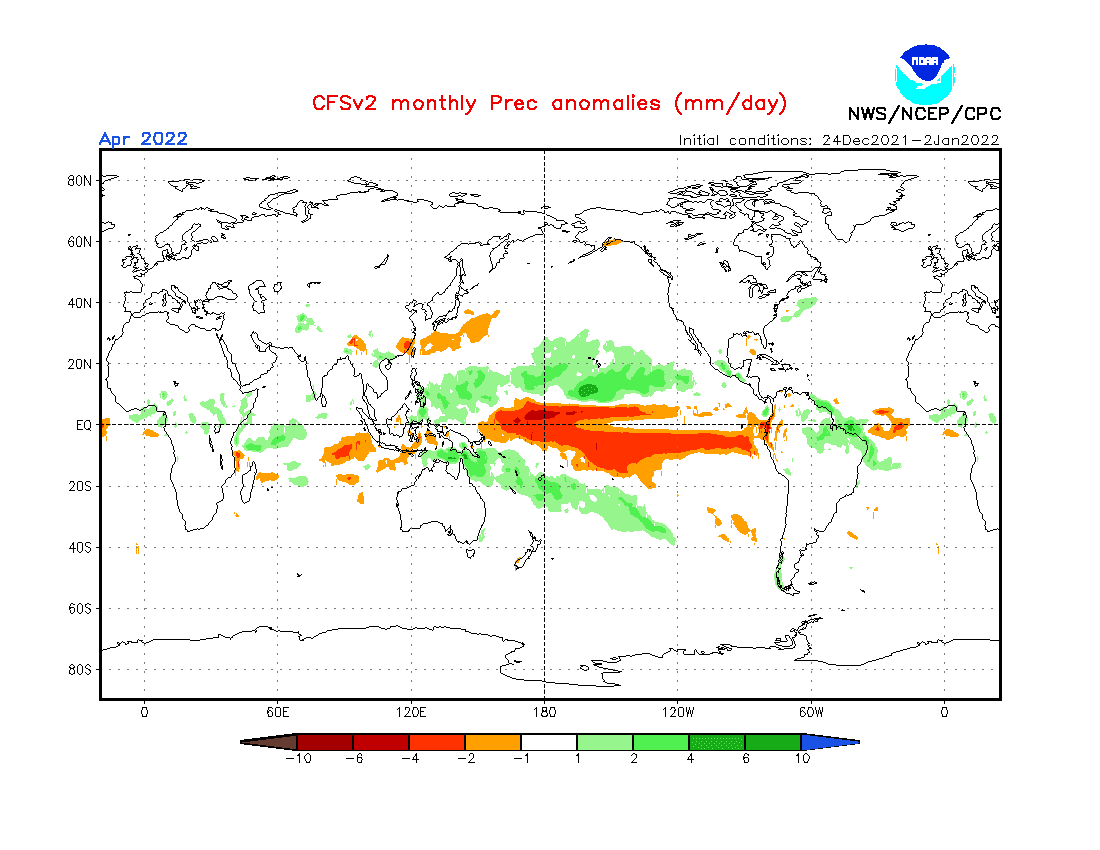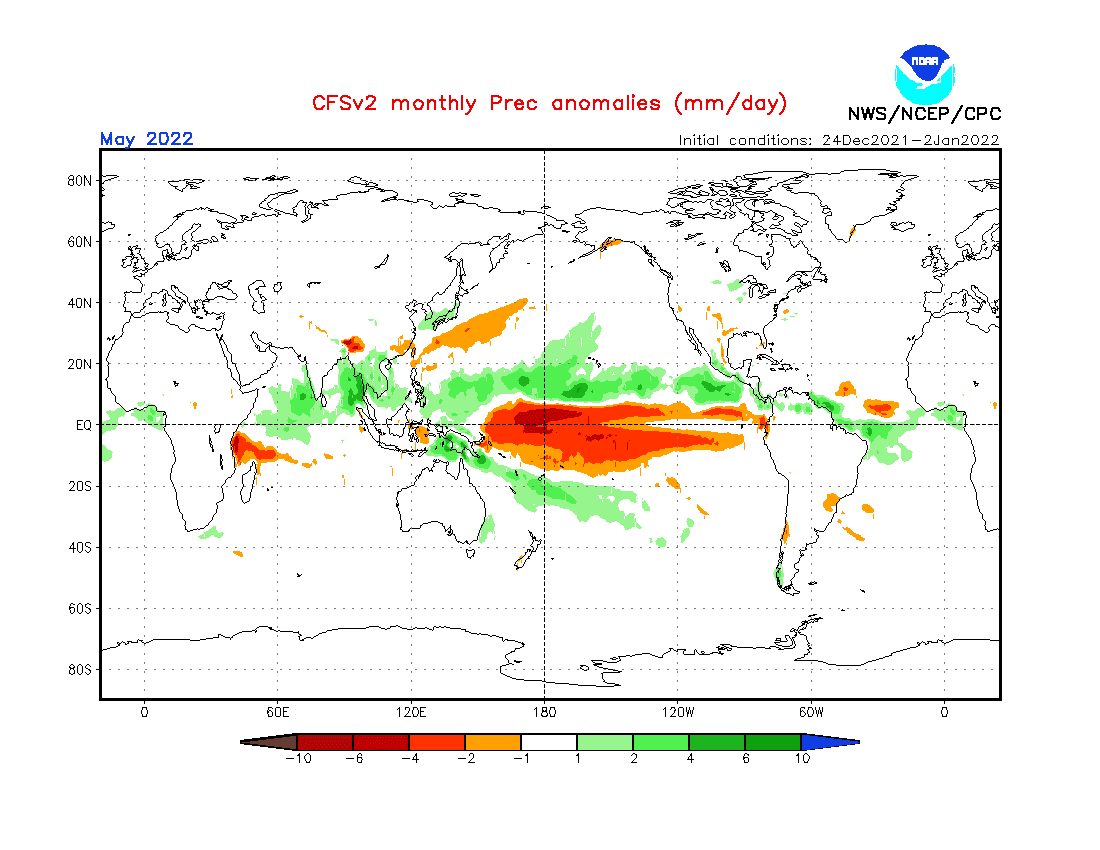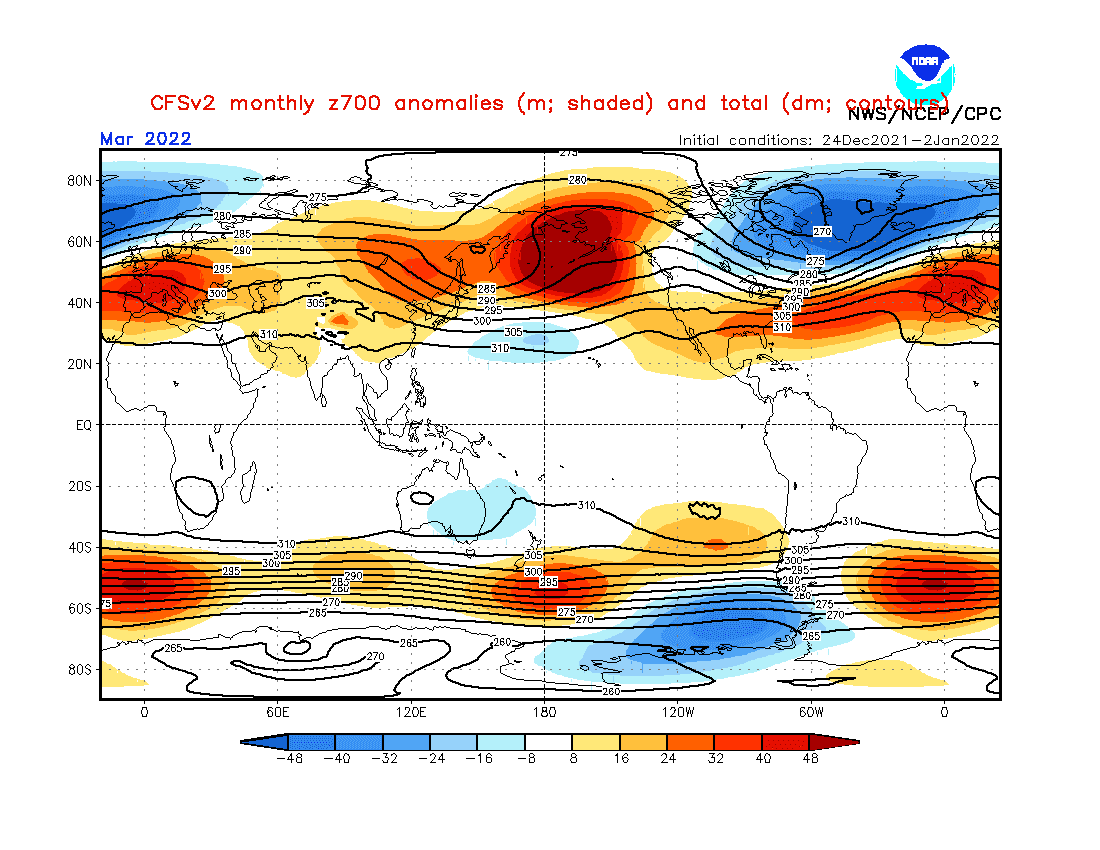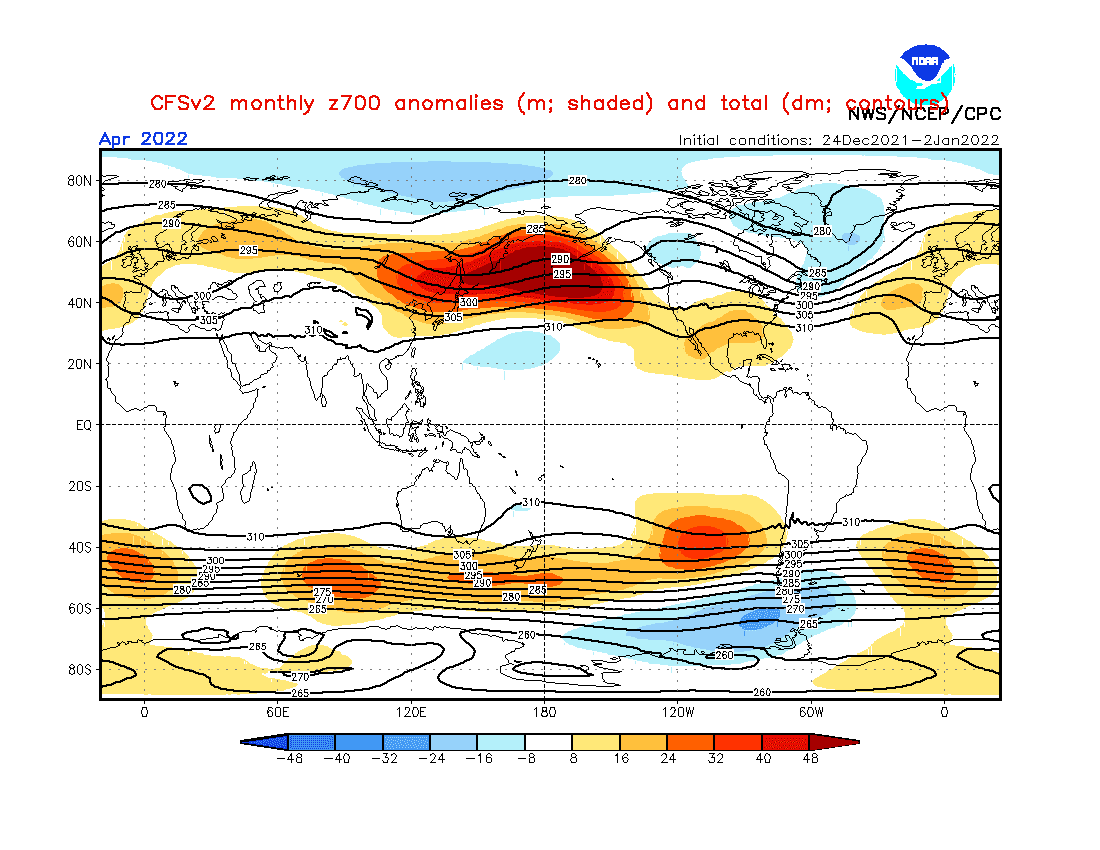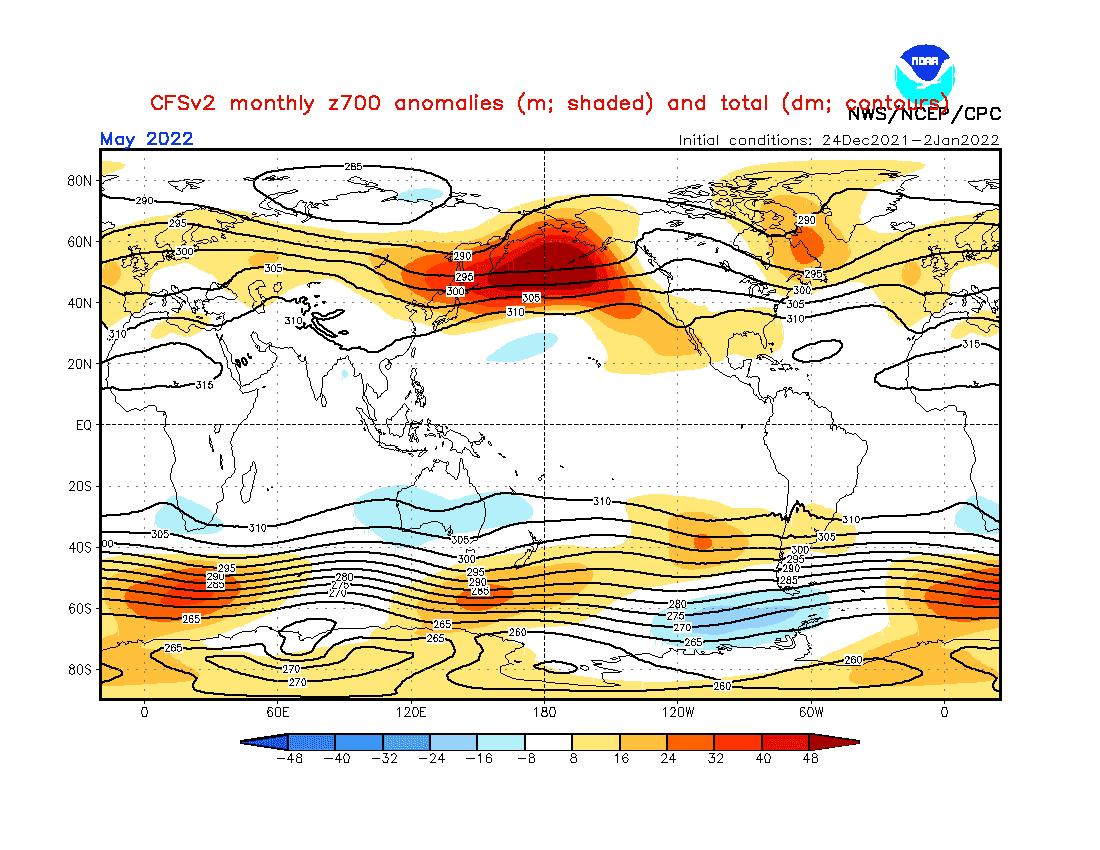 Source: https://www.cpc.ncep.noaa.gov/products/CFSv2/CFSv2_body.html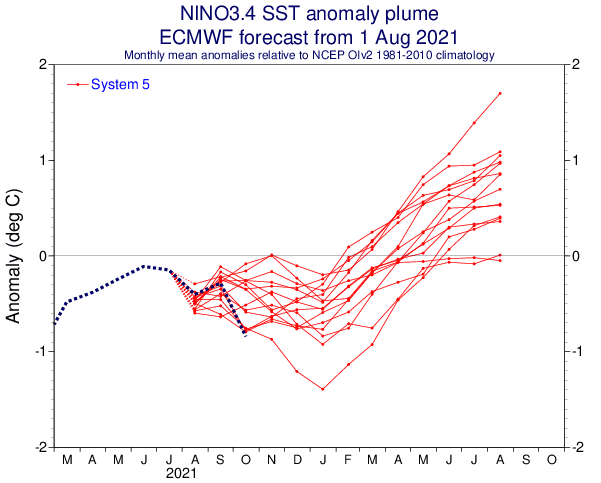 Source: https://apps.ecmwf.int/webapps/opencharts/products/seasonal_system5_nino_annual_plumes?base_time=202108010000&nino_area=NINO3-4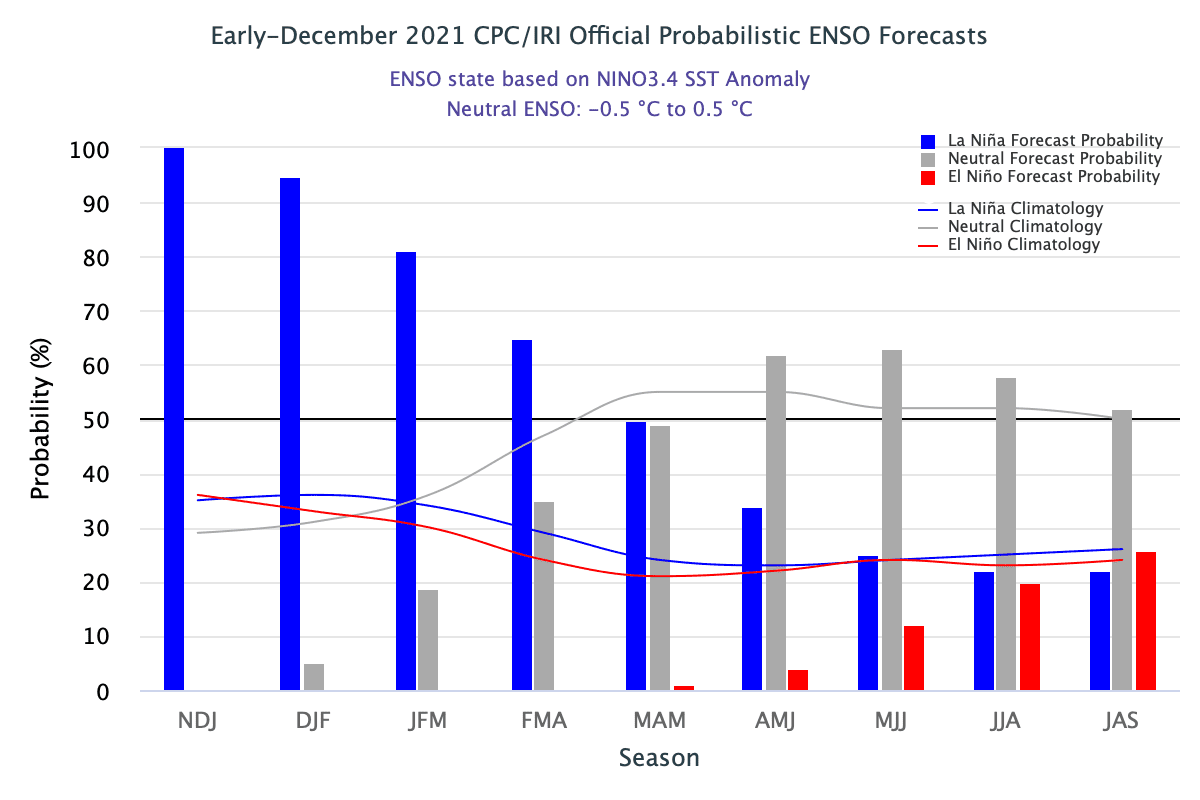 Source: https://iri.columbia.edu/our-expertise/climate/forecasts/enso/current/?enso_tab=enso-cpc_plume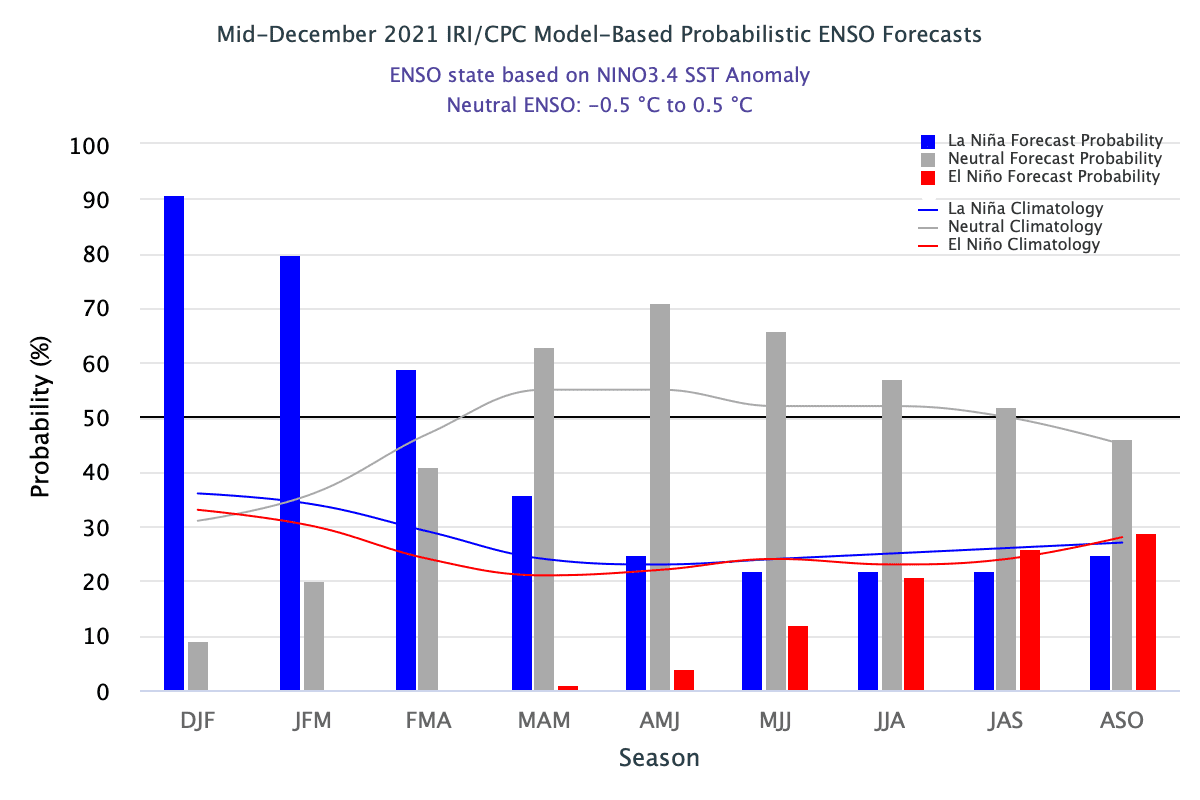 Source: https://iri.columbia.edu/our-expertise/climate/forecasts/enso/current/?enso_tab=enso-iri_plume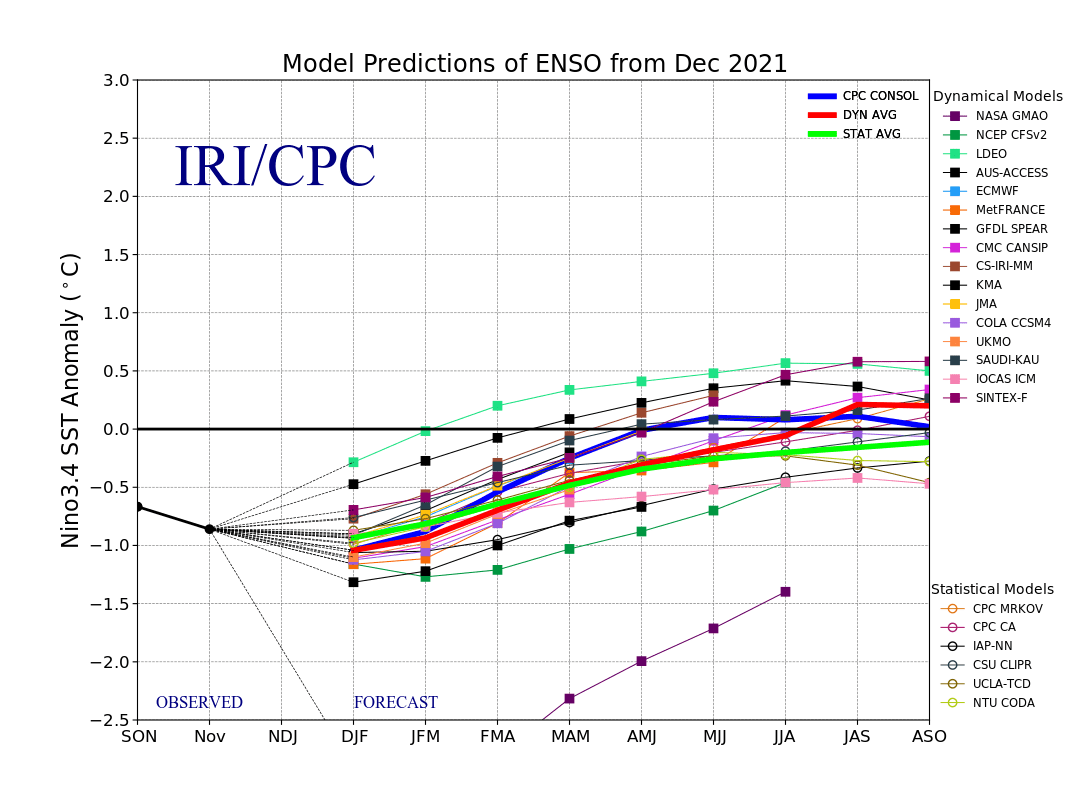 Source: https://iri.columbia.edu/our-expertise/climate/forecasts/enso/current/?enso_tab=enso-sst_table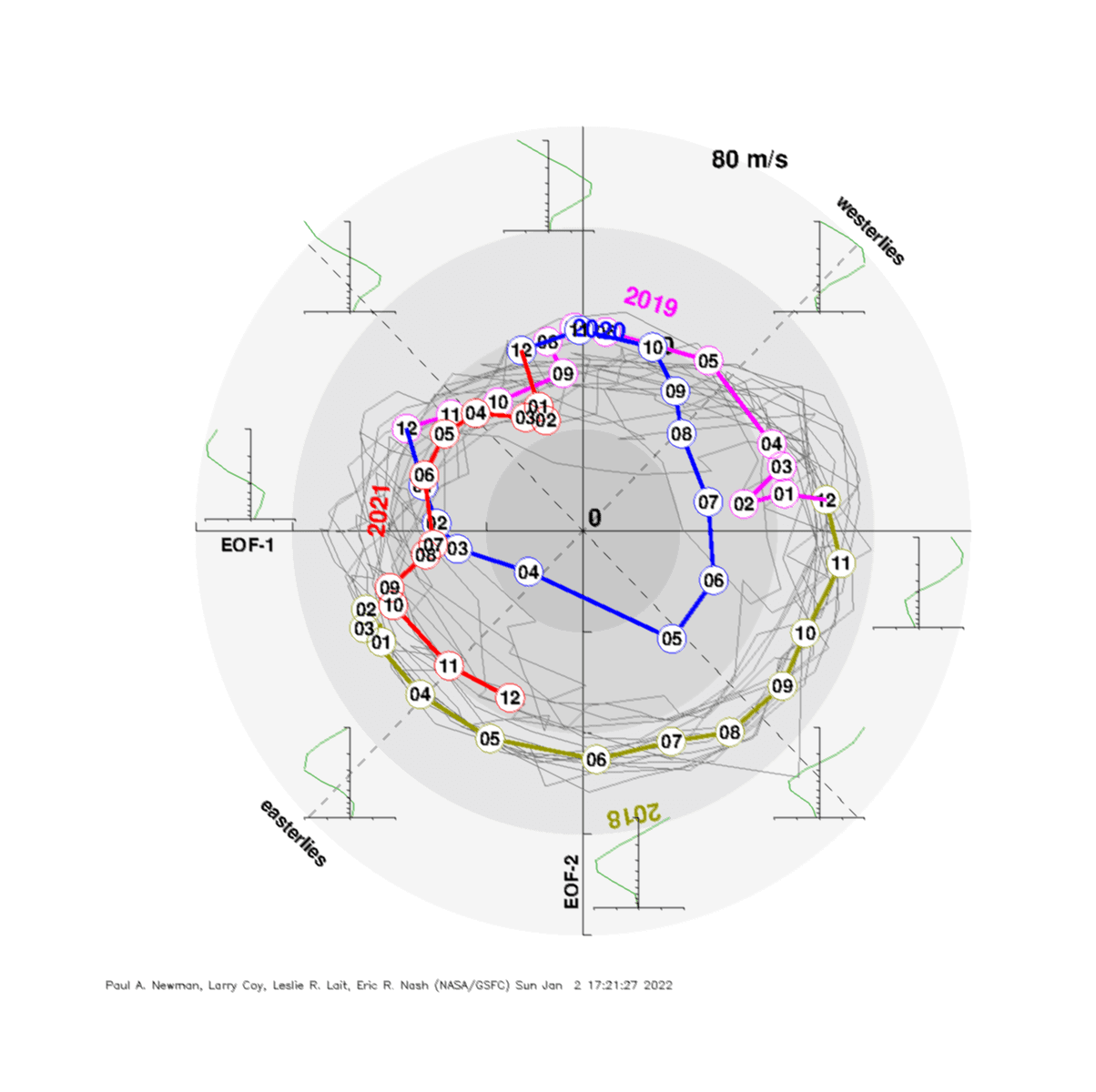 Source: https://acd-ext.gsfc.nasa.gov/Data_services/met/qbo/qbo.html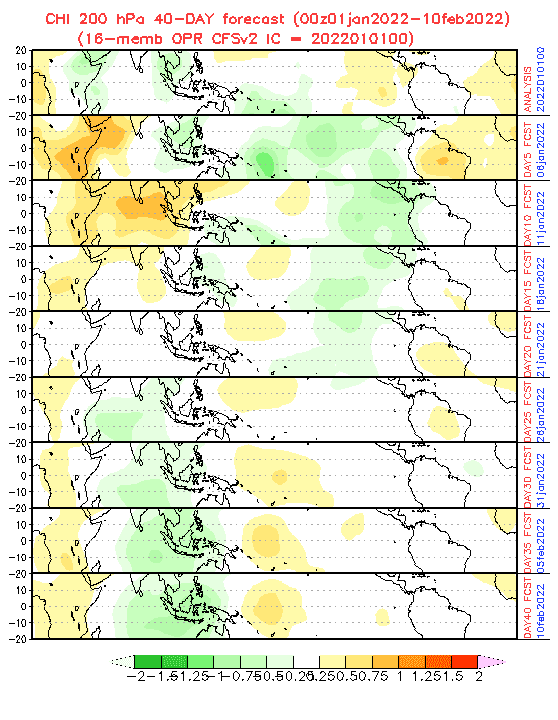 Source: https://www.cpc.ncep.noaa.gov/products/people/wd52qz/mjo/chi/cfs.gif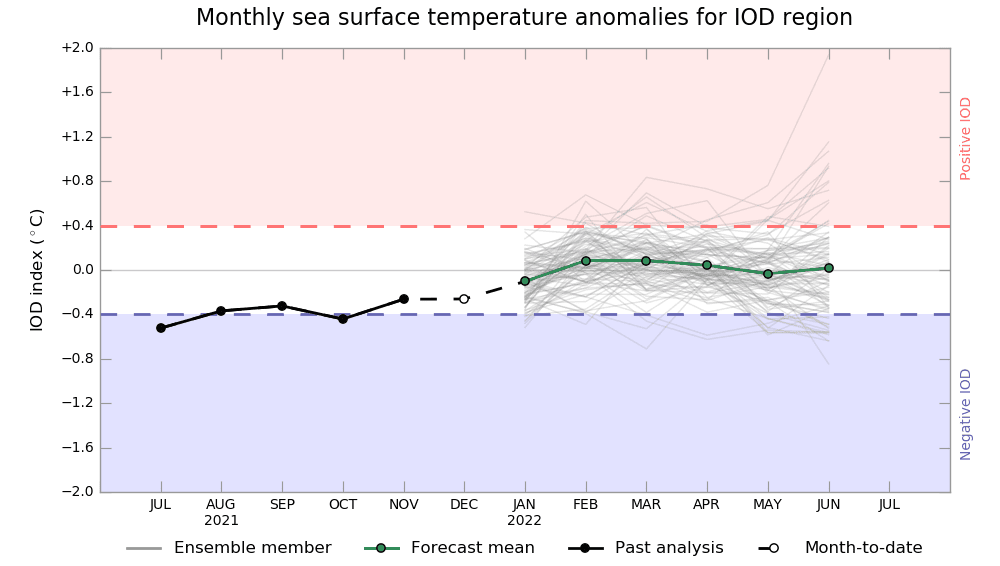 Source: http://www.bom.gov.au/climate/enso/?fbclid=IwAR1zjClY2kOKntVQM3d5v8qOSUVbSrEFuumUBRyA7npSBa1hjs5nMCxMpqk#tabs=Indian-Ocean&indian=Outlook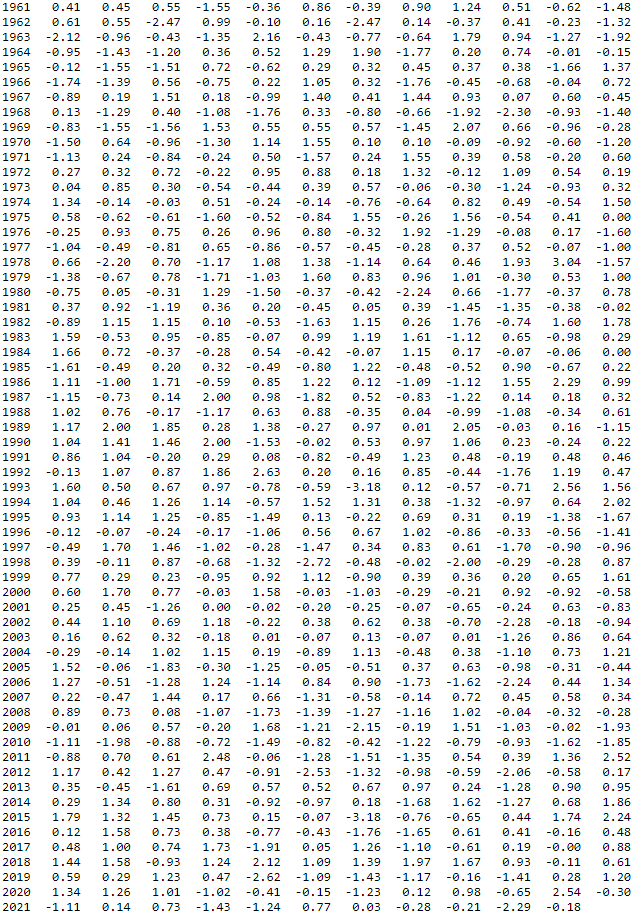 NAOi. Source: https://www.cpc.ncep.noaa.gov/products/precip/CWlink/pna/norm.nao.monthly.b5001.current.ascii.table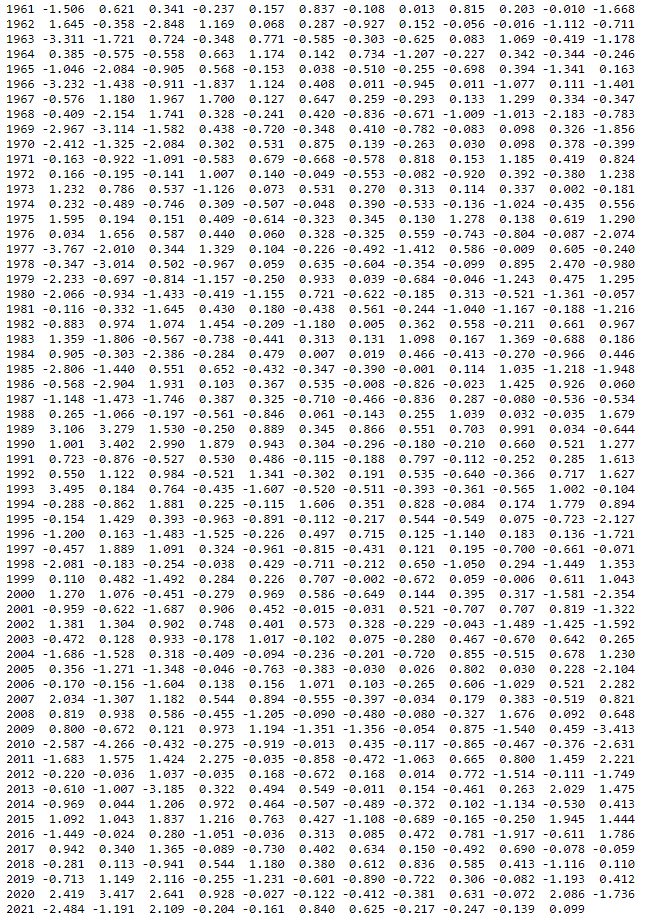 AOi. Source: https://www.cpc.ncep.noaa.gov/products/precip/CWlink/daily_ao_index/monthly.ao.index.b50.current.ascii.table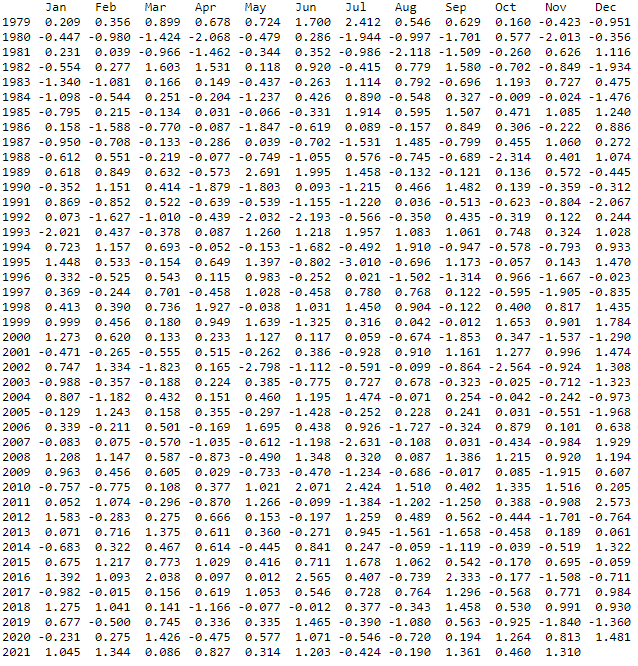 AAOi. Source: https://www.cpc.ncep.noaa.gov/products/precip/CWlink/daily_ao_index/aao/monthly.aao.index.b79.current.ascii.table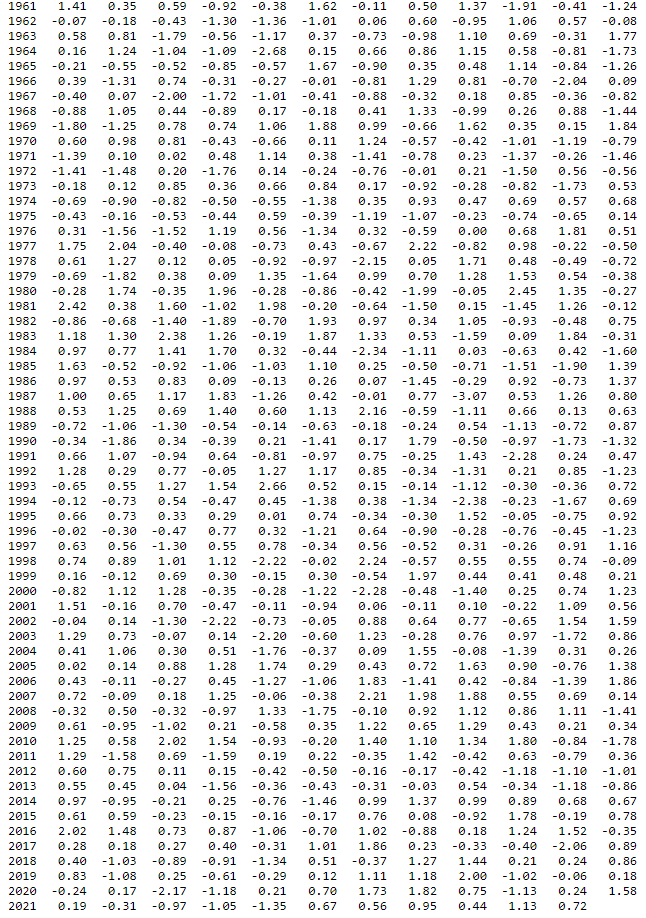 PNAi. Source: https://www.cpc.ncep.noaa.gov/products/precip/CWlink/pna/norm.pna.monthly.b5001.current.ascii.table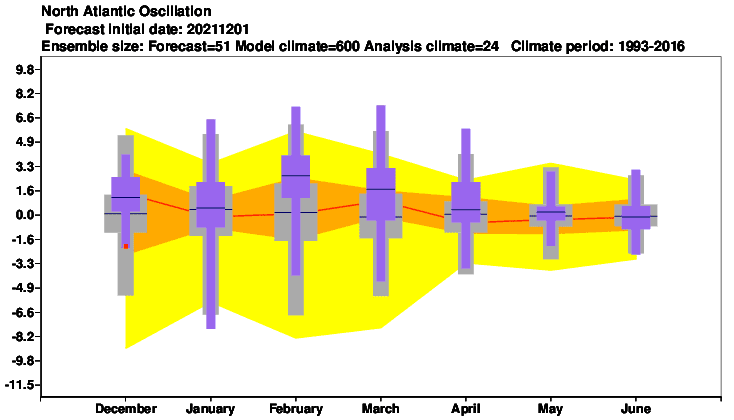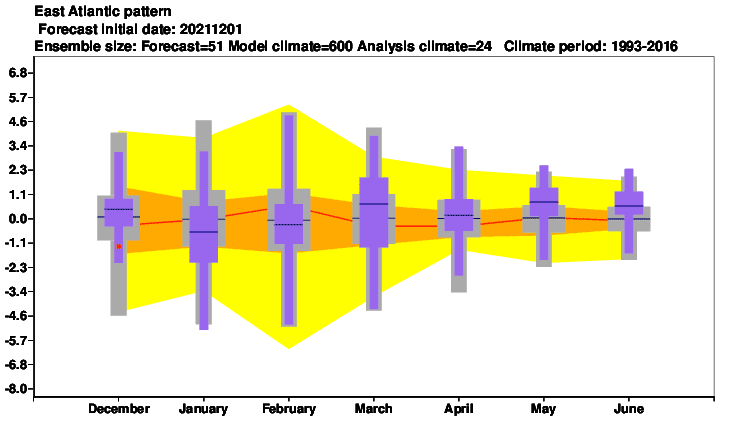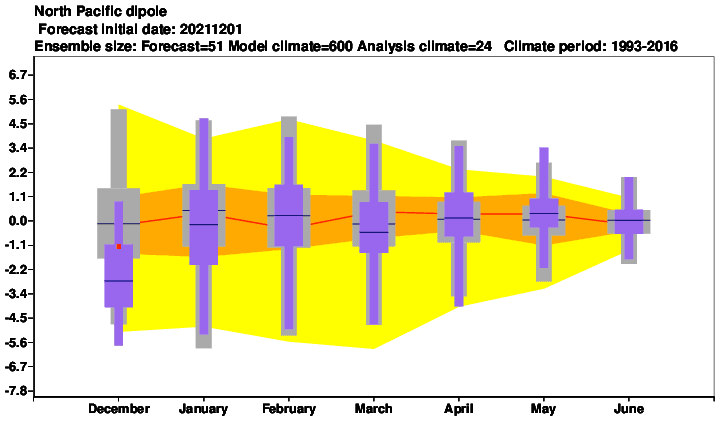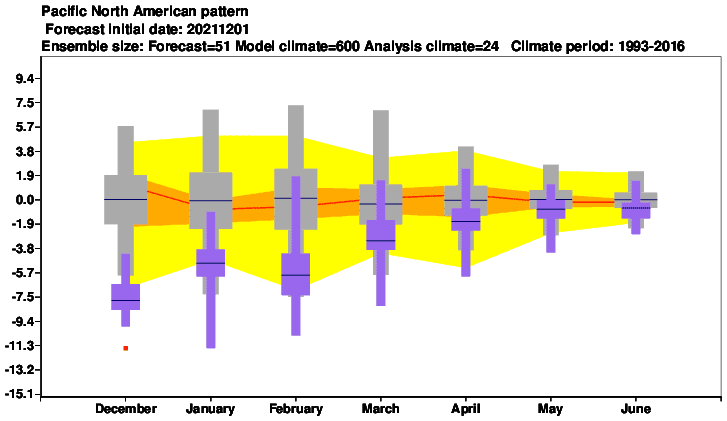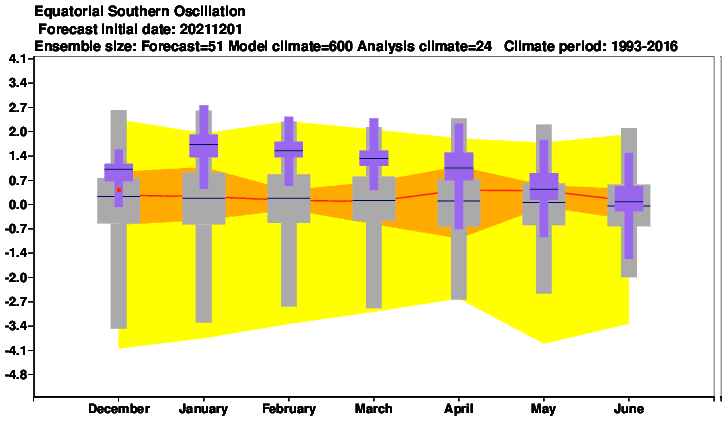 Source: https://apps.ecmwf.int/webapps/opencharts/products/seasonal_system5_climagrams_teleconnection?base_time=202112010000&index_type=Eurasian%20pattern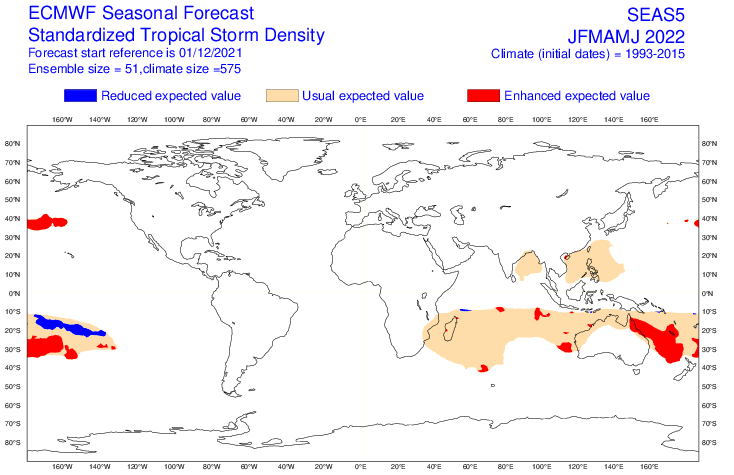 Source: https://apps.ecmwf.int/webapps/opencharts/products/seasonal_system5_tstorm_density_standard?base_time=202112010000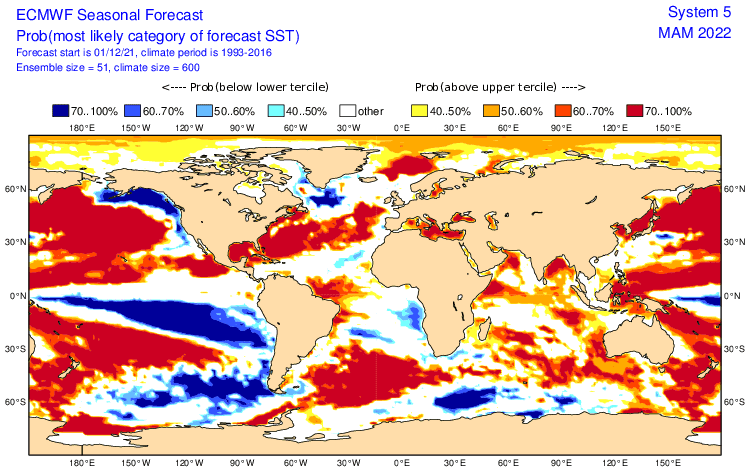 Source: https://apps.ecmwf.int/webapps/opencharts/products/seasonal_system5_standard_ssto?area=GLOB&base_time=202112010000&stats=tsum&valid_time=202203030000