Spain +32,8°C, France +30,6°C, hot air is shifting above continental Europe!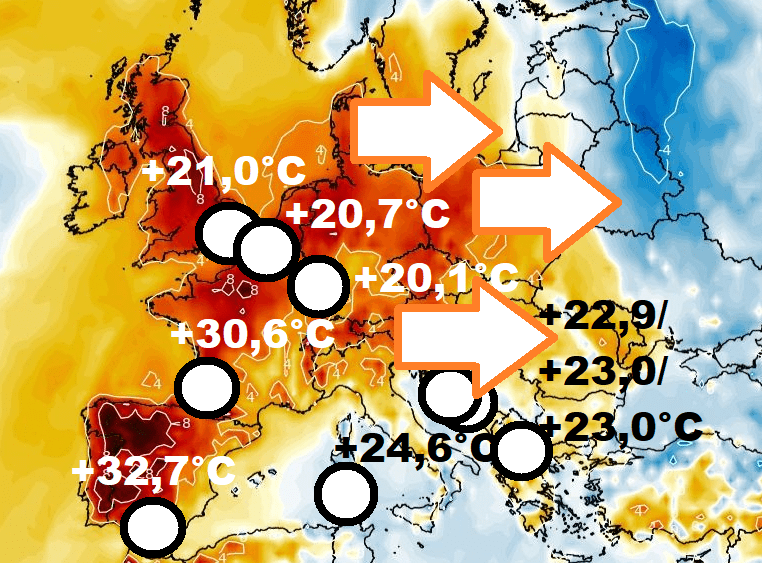 The first taste of promised Indian summer is here and although, around the weekend will be a little colder, extremely warm Indian summer is forecasted to return to Europe at the end of October and in early November 2021.
Maximum temperatures on 18.-19. October in Spain, Portugal, and France were near levels of all-time temperature records.
In Seville, on Monday, 18. October, +32,8°C was measured (October record +36,6°C and November record +31,2°C).
Ourence in Galicia reported tropical +30,4°C (October record +34,9°C, November record +26,3°C).
In Hossegor, southwestern France, tropical +30,6°C (October record +33,9°C, November record +29,0°C).
Beja in Portugal reported +29,7°C (October record +35,0°C, November record +28,1°C).
Very warm air already shifted above southwestern Balkan – Bar in Montenegro reported +23,0°C, Quiteti Stalin, Albania +23,0°C, or Dubrovnik +22,9°C. The next days will be even warmer, above +25°C in lowlands and coasts across Balkan, regionally.
Very warm weather is reported from British Islands – in London, +21,0°C was measured and at the night in the warmest locality in England, a minimum temperature of +16,6°C was measured.
Beitem in Belgium reported +20,7°C, Lahr, Germany +20,1°C, but around Wednesday, temperatures close to +25°C are possible in the warmest parts of Central Europe.
Deciomannu, Italy reported +24,6°C early this week, but hot air has not already shifted above the country, with an expected +30°C and more in the hottest parts.
Very warm weather stays in Central Europe until Thursday, 21. October, then, between 22.-26. October will be colder, with maximum temperatures only up to +15°C, but the end of October and the start of November will bring extremely warm +20°C and more, maybe very rarely +25°C in continental parts of Europe (e.g. near foehn winds).
Forecasts for early November will be updated on Mkweather, soon.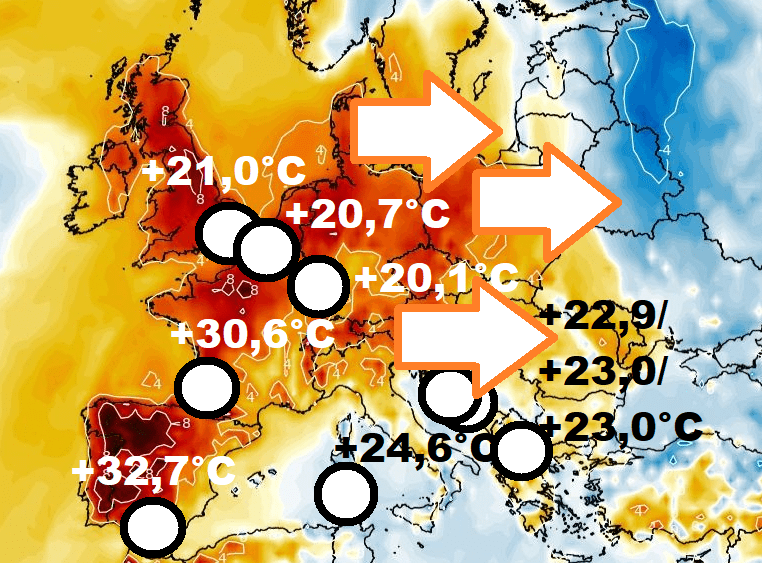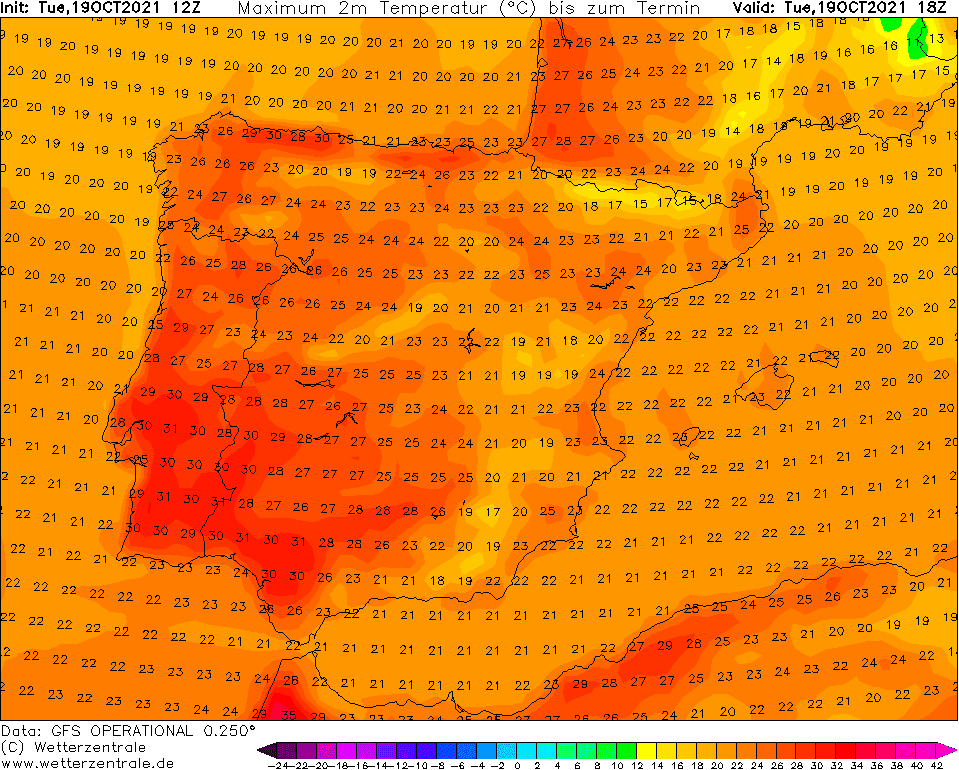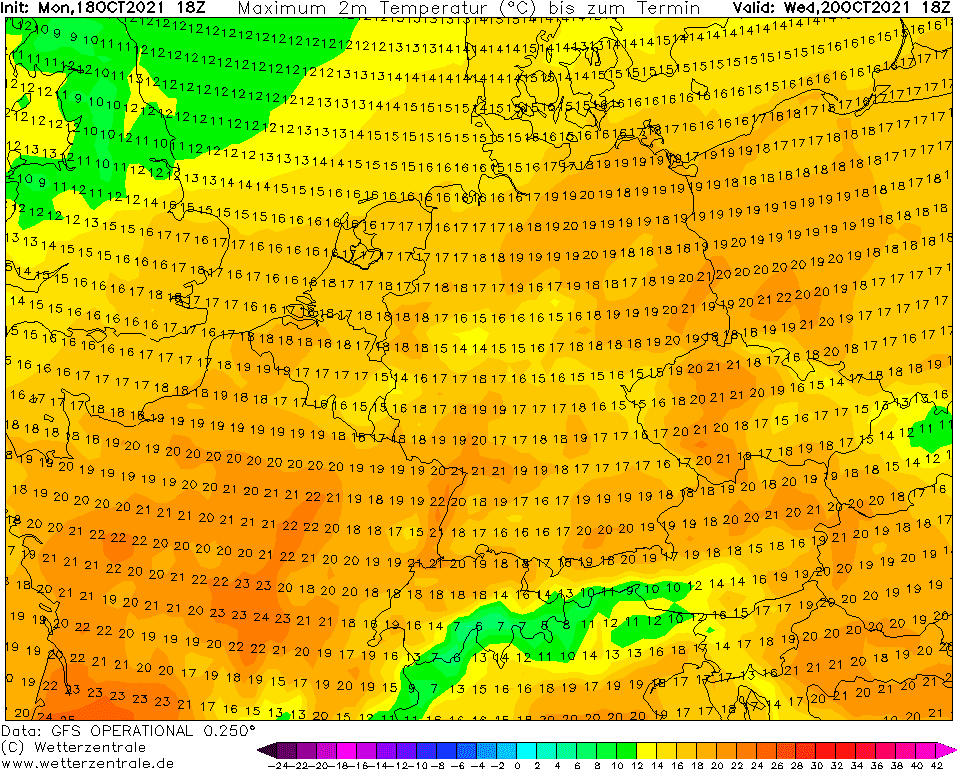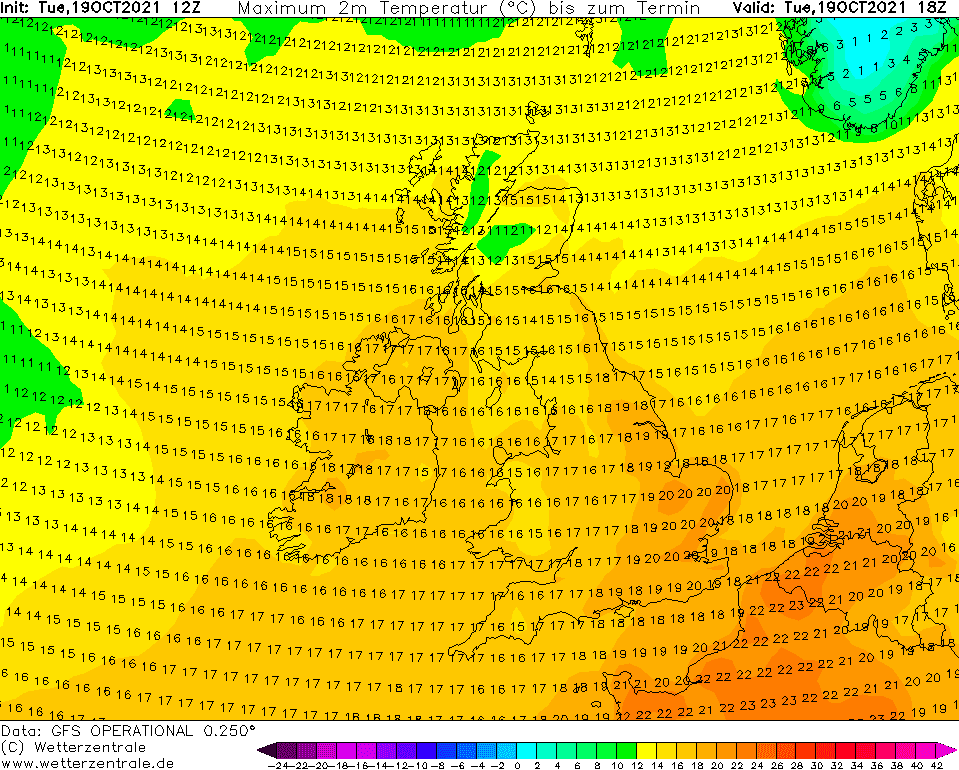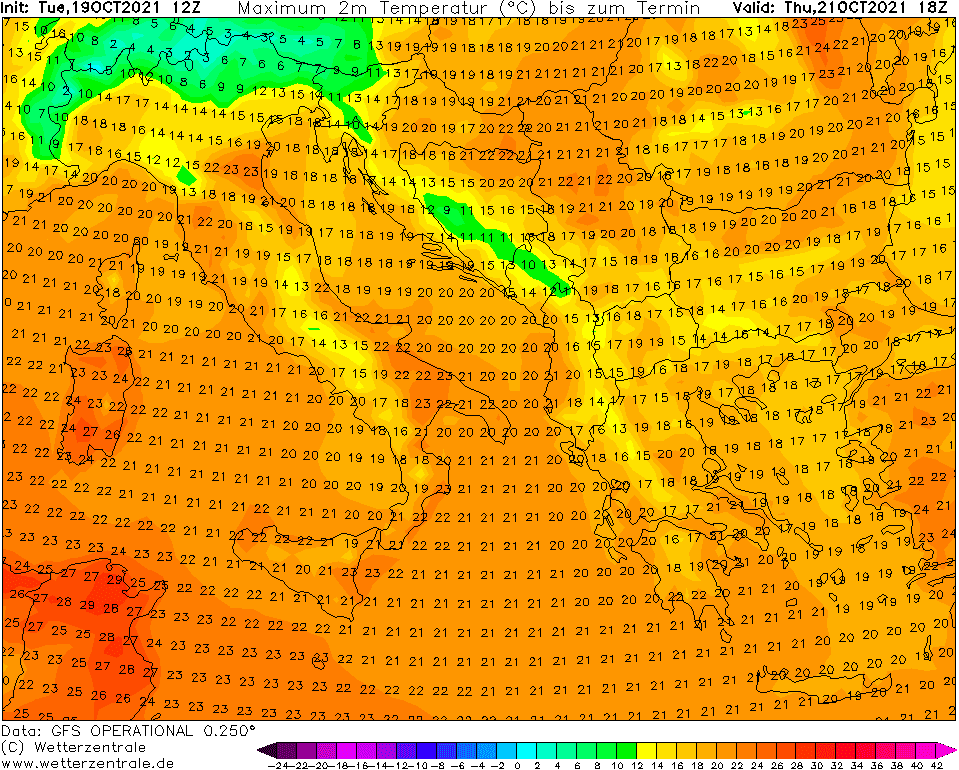 Source: wetterzentrale.de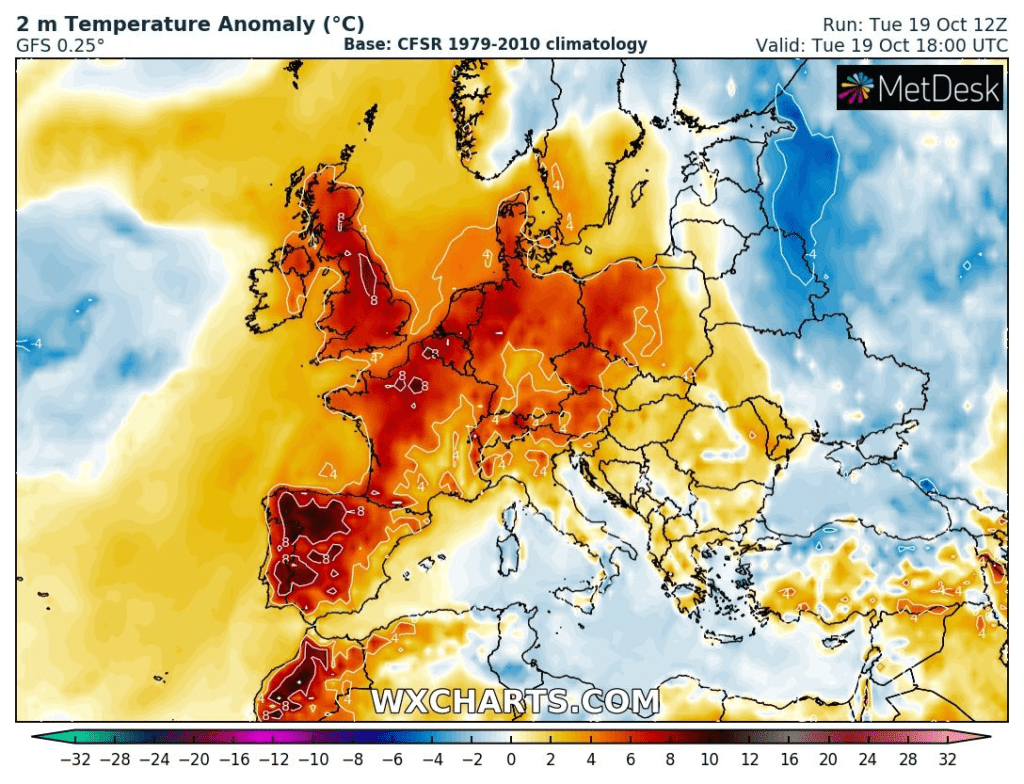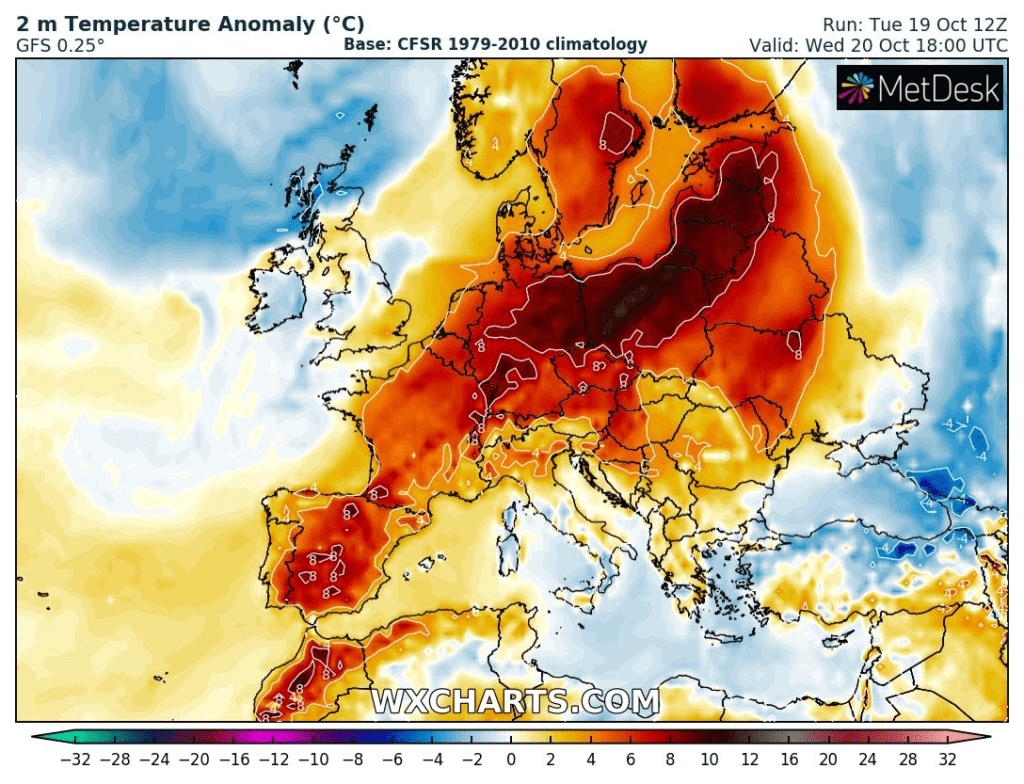 Source: wxcharts.com