Spider invasion in Australia is unbearable!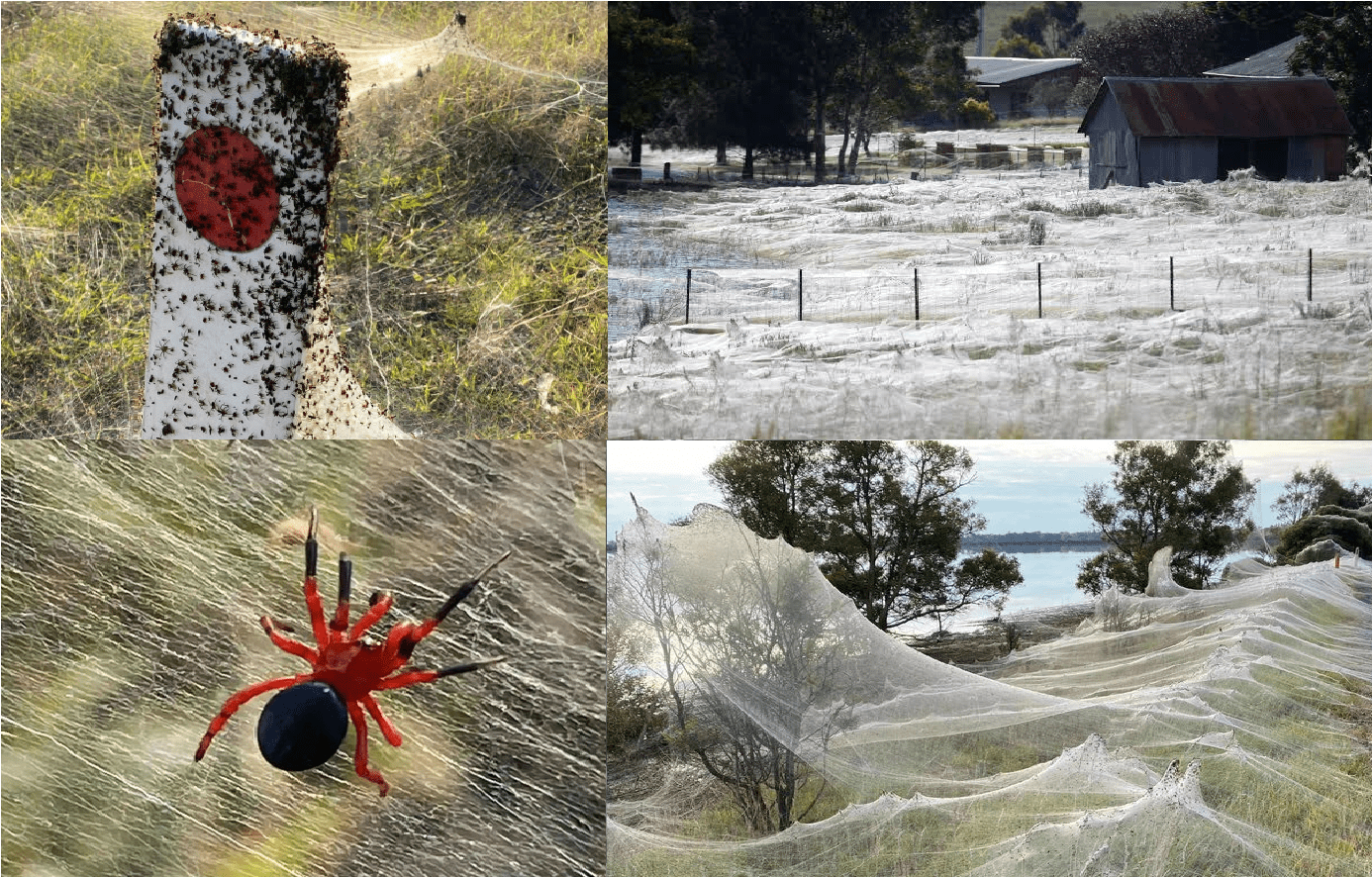 After the wettest Summer in Australia in 4 years and the coldest in 9 years /La nina in Australia: The coldest summer in 9 and the wettest in 4 years! – mkweather/ and stormy forecasts for Autumn and Winter 2021 for the continent /Autumn 2021 forecast for Australia – mkweather; Winter 2021 forecast for Australia: Still rainy and stormy thanks to La nina – mkweather/, there is an extremely strong Spider season 2021, with amounts of annoying spiders in Australia, including the most populated parts.
Cobwebs have blanketed many towns in Australia after intense flooding in the area sparked a spider invasion. The worst situation is after heavy rains and floods currently in Gippsland region, a rural region of Victoria, Australia, located in the south-eastern part of that state. The process is apparently called "ballooning". South Australia was hit by phenomenon, too.
"Fantastic collaborative phenomena, millions of spiders weaving together their webs to escape the flooding in Victoria, Australia." wrote watchers of the situation on Twitter.
Some people are describing situation such a "horror", "terror" or "spider apocalypse". They are everywhere and it´s for some people very disturbing.
Similar situation appeared in Australia in March 2021, when spider attack hit after 50-year floods large parts of New South Wales /Spider season in Australia is thanks to 50-year floods extraordinarily strong – mkweather/.
Thanks to La nina and persisting rains and storms it´s the worst spider season in decades: "Not the only place I've seen it.. I don't know, I've never been, so totally only going off outside sources. Spider season Australia.", another Twitter user wrote in last days.
Spiders in Australia have covered the countryside in webs. Beautiful, or the stuff of nightmares? It is a question for many Australians, after webs have covered everything including trees.
Soon, cold winter will be peaking, with some possible snow and frosts, what should be factor of a decline of spider activity. However, in more northern regions, spider attacks should stay relatively intense during the coming weeks and months.