Although, sources associated with 30-year frosts in Kashmir, India are little different, from -8,3 to -8,7°C in Srinagar, Karhmir capital, we should consider current coldwave in India as the next evidence of round of extremely cold weather, which hit last 3 weeks gradually all Northern Hemisphere /A big summary here: https://mkweather.com/2021/01/14/big-extreme-frosts-summary-temperature-records-from-europe-and-northern-hemisphere-during-the-first-half-of-the-peak-of-winter-2020-21//.
Latest news say about extreme -8,7°C in Srinagar, northwestern India, what should mean the strongest frosts since 1991 (for last 30 years!).
Only in previous article from Asia, we have informed about -7,8°C in Srinagar, what was the lowest since 2012 /https://mkweather.com/2021/01/13/vietnam-13celsius-and-snow-a-new-all-time-national-record-shanghai-china-and-srinagar-india-78c-the-lowest-temperature-since-2005-2012//.
On the other hand, Mumbai, similar as parts of Northern Africa, Italy or Turkey /https://mkweather.com/2021/01/13/the-weather-went-completely-crazy-black-sea-coast-with-tropical-316celsius/; https://mkweather.com/2021/01/11/weather-in-europe-has-crashed-tropical-day-in-italy-302c-the-hottest-january-day-ever// reported on 12. January 2021 the warmest January day ever, with maximum temperature +35,4°C /Mumbai +35,4 Celsius/. This situation little remind situation in Italy from 10.-11. January 2021, when in Sicily was measured tropical +30,2°C (new January all-time Italian temperature record) and next night in the Italian Alps -39,6°C /https://mkweather.com/2021/01/11/dolina-di-campoluzzo-italy-siberian-396celsius//.
It appears, that extreme blocking pattern across hemisphere is linked with temperature extremes across latitudes like these, however, subtropical and tropical regions are mostly cold (Vietnam -13,0°C, United Arab Emirates -2,0°C, snow in Oman…) and extremely hot weather occurs mainly in meanders of jet-stream on the back sides of pressure heights.
A big coldwave in northern and western parts of India is expected to come around 24.-26. January from the west (Arabian Peninsula, Iran, Afganistan and Pakistan) with potential of the next long-term regional temperature records.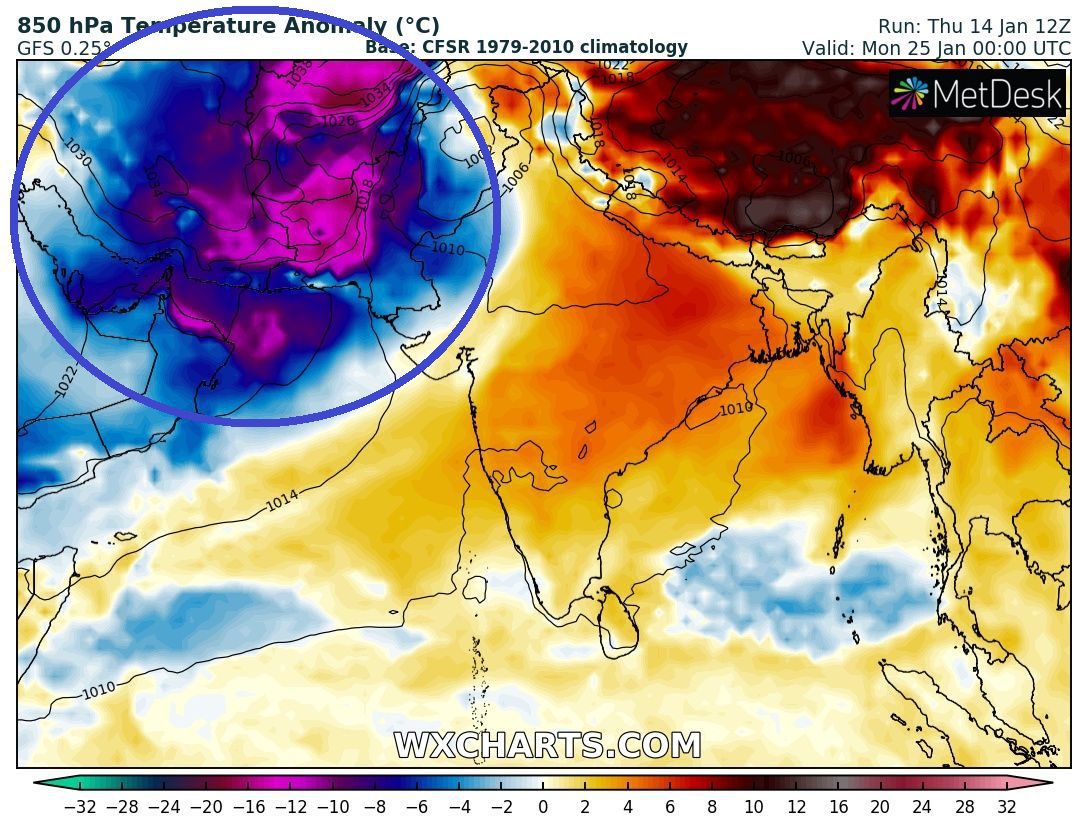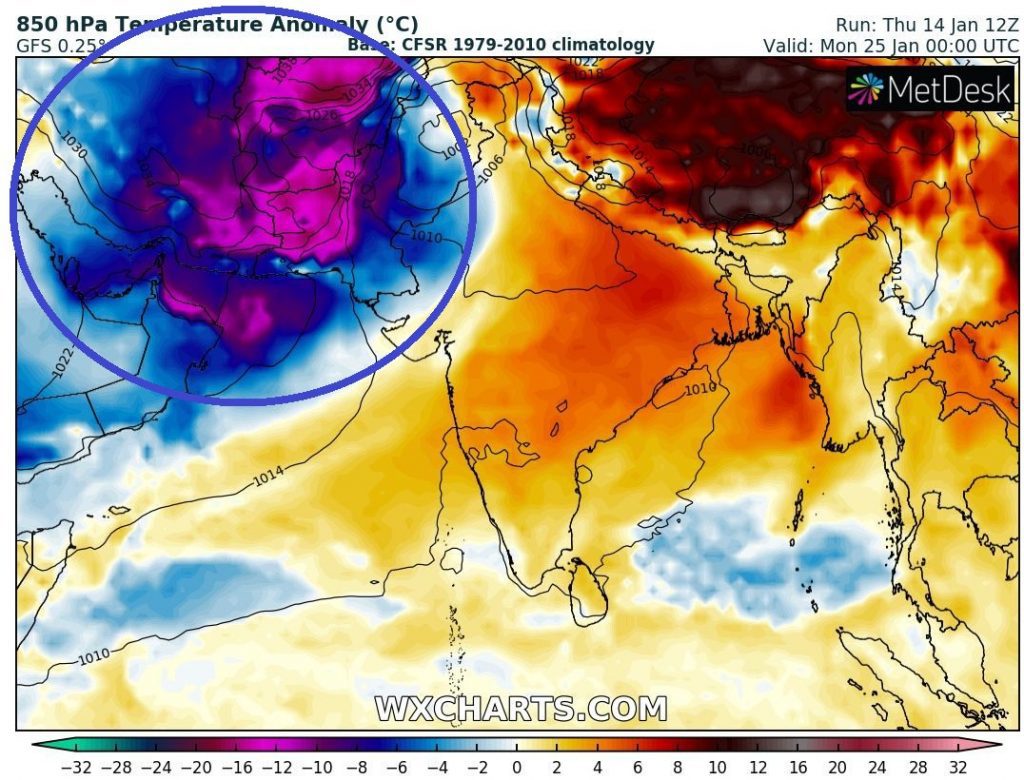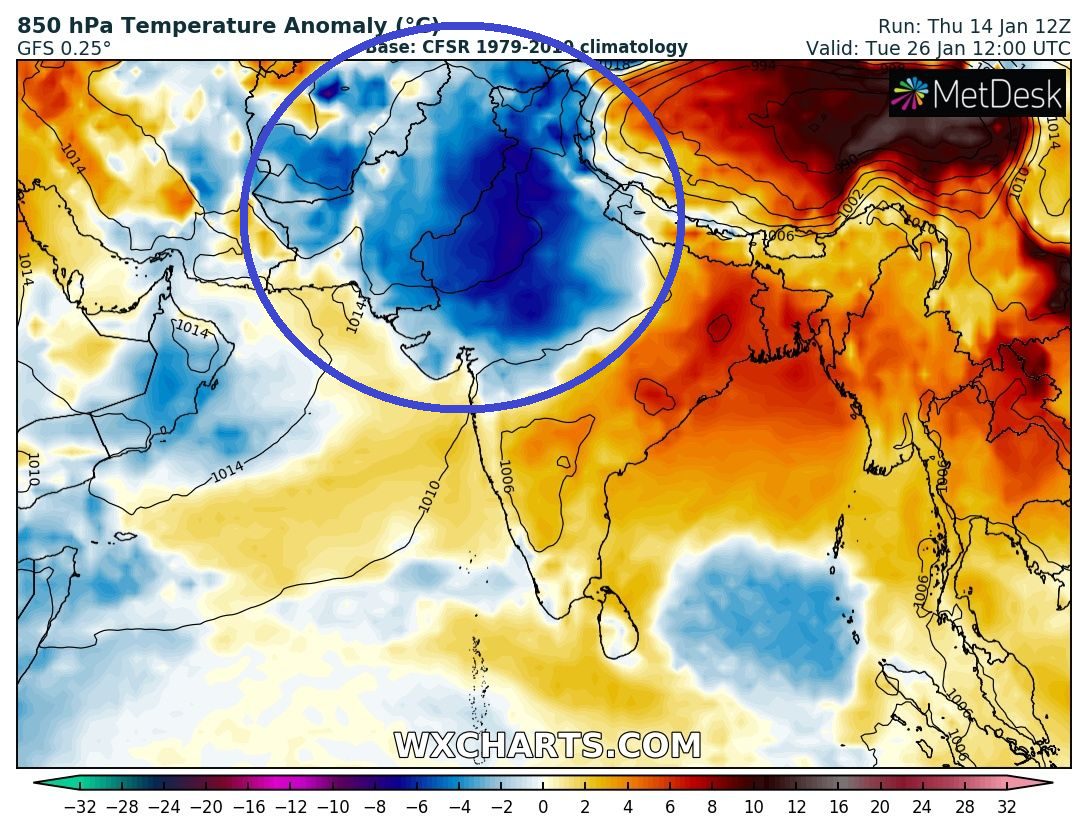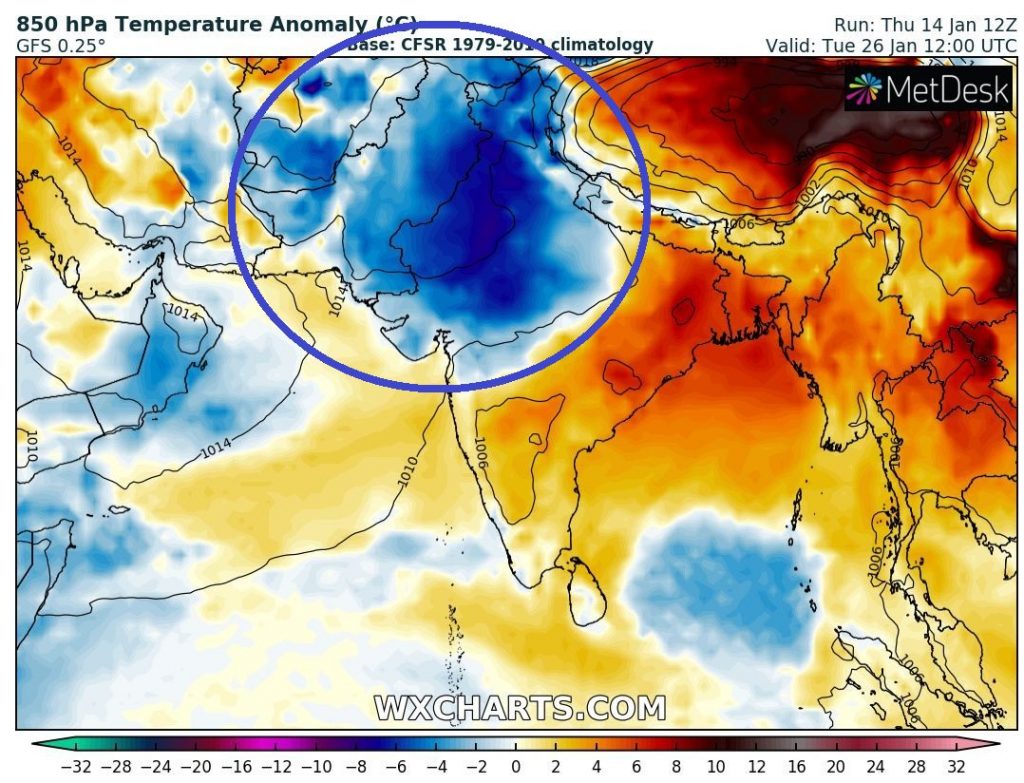 Read more:
(Visited 31 times, 1 visits today)