No, this aren´t minumum, but maximum temperatures on Sunday! Siberian blast hits Poland with full power!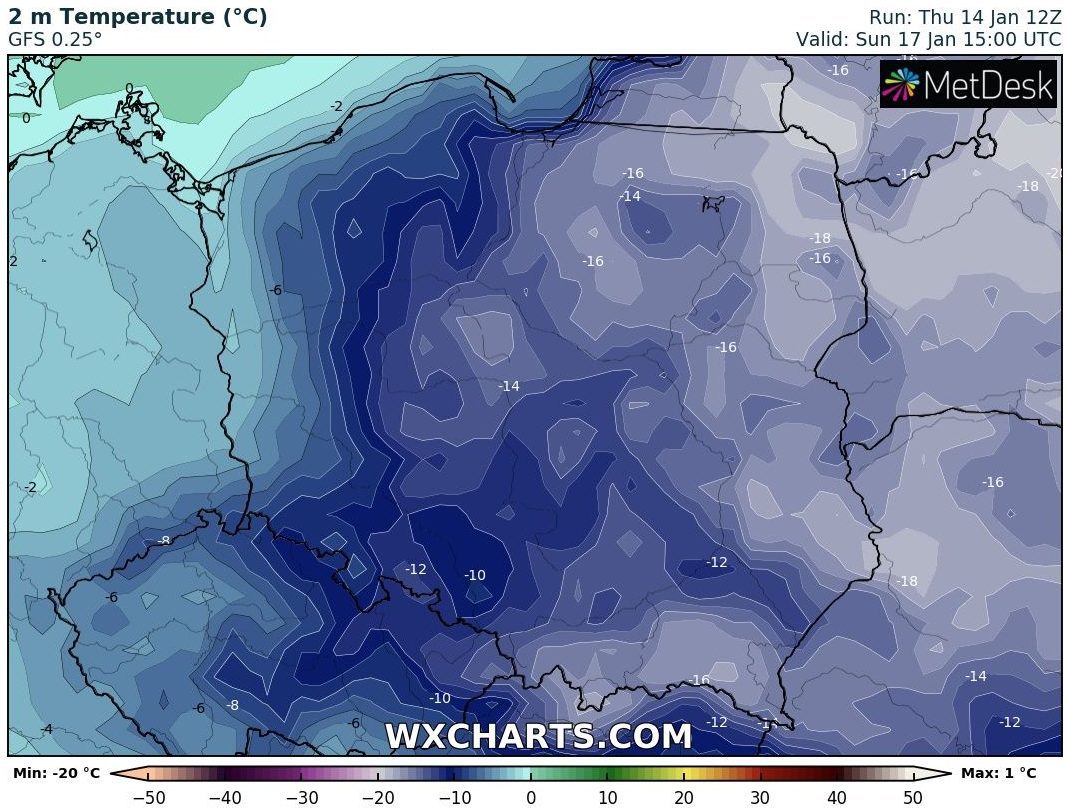 It appears, that Poland will be one of the most hit country by anomalous Siberian blast already at the weekend and early next week!
Poland, Lithuania, Belarus, Ukraine, Latvia and Russia, Scandinavia and then parts of Slovakia, Czechia and Romania will report during the weekend and early next week a rare event – an extremely cold Arctic days, with maximum temperatures below -10°C.
But, these Arctic days won´t be mainly in parts of Poland, Lithuania or Belarus usual – in eastern Poland and Lithuania should appear days with maximum temperatures below -15°C and in Belarus below -20°C!
In lowlands in Poland, Baltic states, Belarus and Ukraine, minimum temperatures should drop extremely low, below -20°C, rarely below -25°C, while Carpathian basins and valleys below 800 MASL should report really extreme winter conditions with minimum temperatures up to -30°C, maybe exceptionally a few degrees Celsius lower!
Good news for lovers of winter is, that second Siberian coldwave around 28. January 2021 is confirming, for now, therefore, we can´t fully confirm, that Siberian blast of upcoming days will be an absolute peak of Winter 2020/2021 in the region.
However, all-time, daily, or temperature records minimally from the last winters will be in serious danger.
Already during the night from Thursday to Friday should appear above Europe some interesting minimum temperatures, but Saturday´s, Sunday´s, Monday´s and Tuesday´s mornings will be totally critical.
Mkweather will watch situation in the Alps, Czechia, Slovakia, Poland, Romania, Scandinavia and Eastern Europe and already next hours and days brings fresh news about measured severe frosts in continental Europe, therefore, stay watch with us / stay safe.
Infographics: wxcharts.com, wetterzentrale.de
Temperatures at 15:00 on Sunday, 17. January 2021: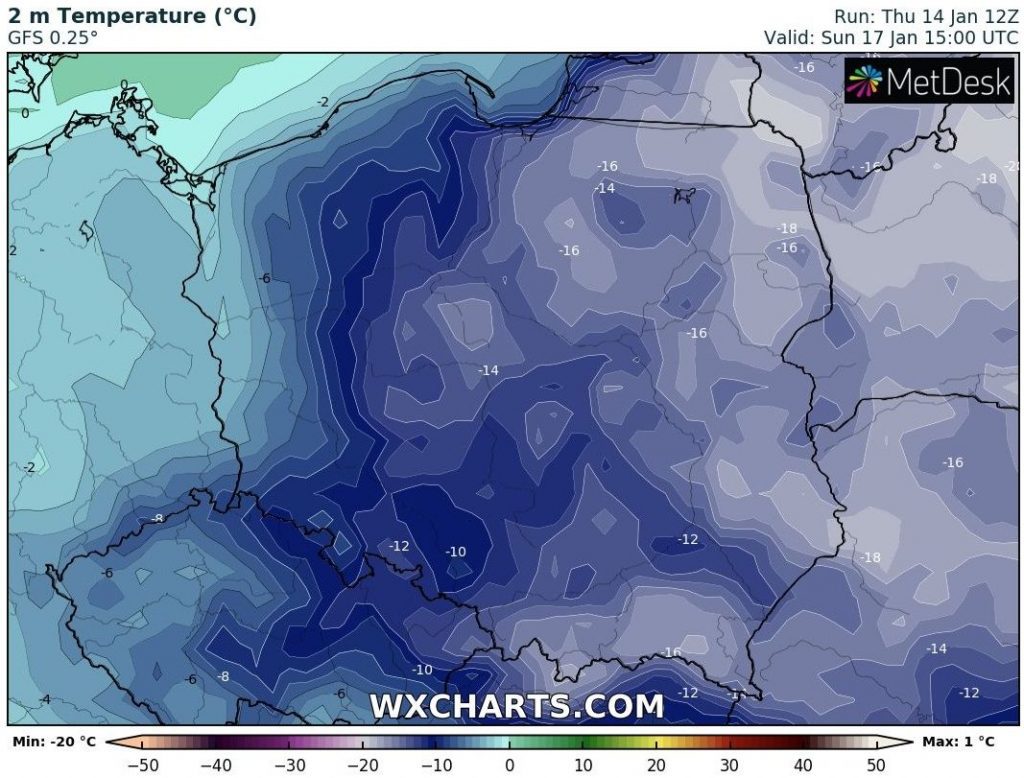 Maximum temperatures: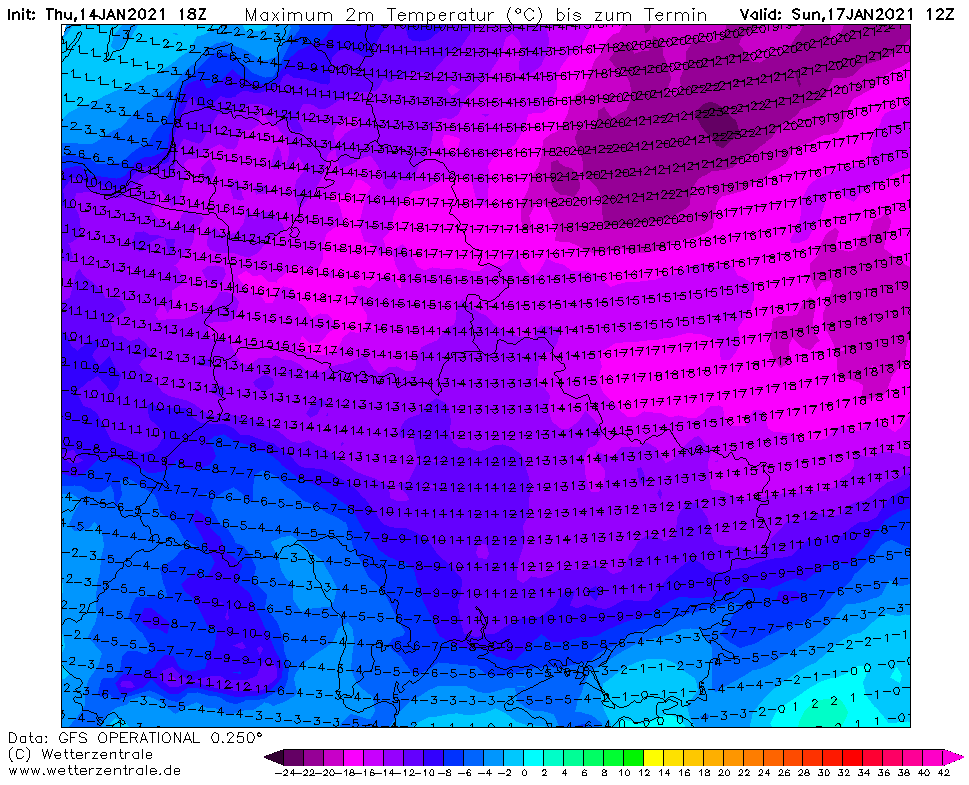 Minimum temperatures: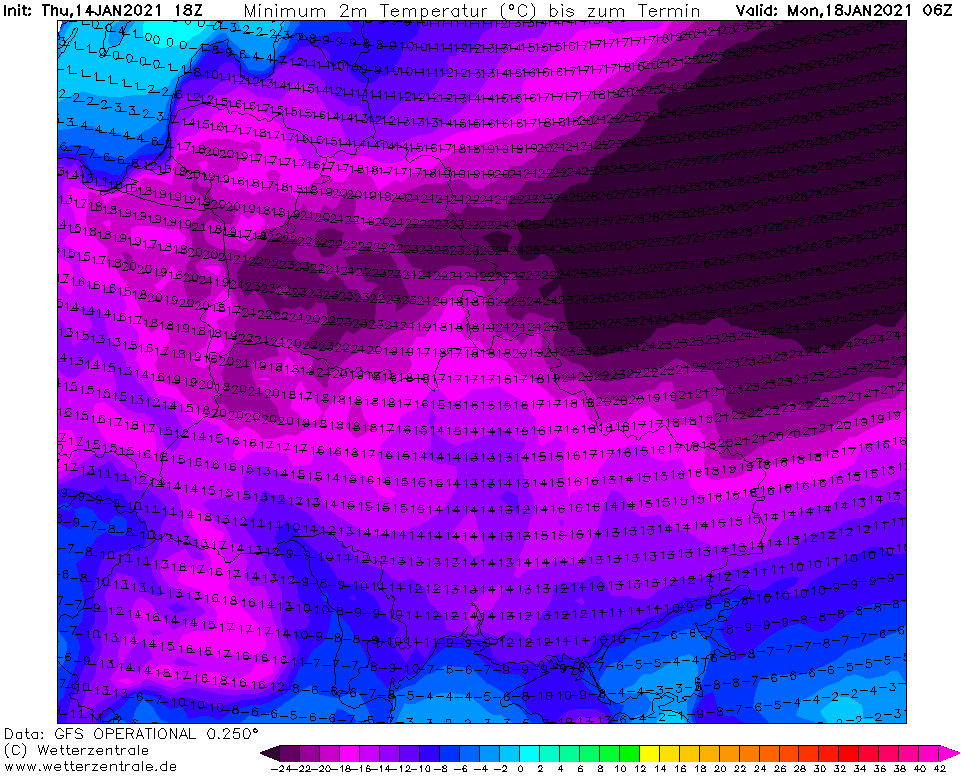 Read more: