Strong signals from ICON-EU: At least in one station could reach -29/-30°C at 2m AGL this night in Poland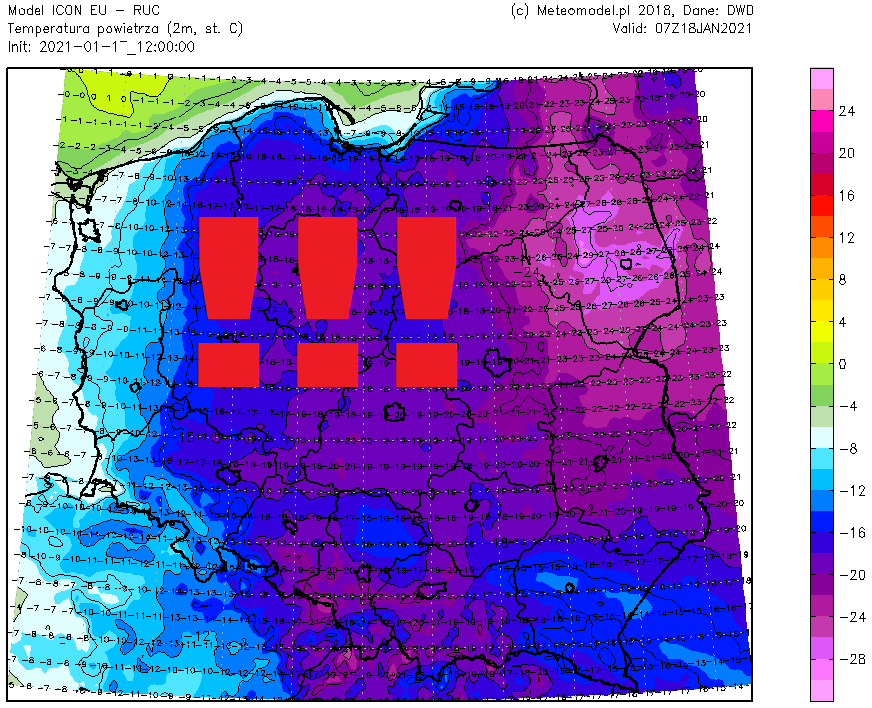 At 17:00, temperature in Suwalki already dropped into -21,6°C! Previous night, temperatures in the city dropped into -24,2°C and it´s clear, that next night will be colder.
While on Sunday, 17. January 2021, temperatures in eastern Poland according to our sources dropped up to -27°C /https://mkweather.com/2021/01/17/poland-the-coldest-night-since-2012-is-here-after-27c-on-sunday-below-30c-on-monday-expected-extreme//, according to forecast models, e.g. ICON-EU, temperature during the following night will fall in eastern Poland anomalously low – model expects signal of -29/-30°C in 2m AGL regionally!
Conditions are excellent – clear skies, weak winds and position in the middle of pressure high with Siberian origin.
Extreme low temperatures should surprise already during next hours, until midnight, because evening´s cooldown is thanks to snow cover and super-conditions very strong.
Powerful cooldown is reported too from northern Slovakia, northeastern Czechia, western Ukraine, Romania, western Belarus and Lithuania.
Meanwhile, in northern Slovakia, northeastern Czechia and Romania temperatures already dropped almost to -20°C.
Oravská Lesná or Červný Kláštor, Slovakia, Czechian frost valleys and basins in Moravia and Carpathian basins in Romania in the borders with Poland, are next tips for possible -30°C until Monday´s morning.
In Czechia, Potštát-Poškov or Vindava, Ostrava´s region, are reporting already -18°C in early evening, Tatranská Javorina and Poprad in Slovakia dropped below -17°C at 18:00.
In Romania, Miercurea Ciuc reported at 17:00 -17,8°C and Caehlau Toaca -17,0°C.
In Ukraine, Gluhiv, on border with Russia reports -21,1°C at 18:00.
It will be extremely night – temperatures in many regions haven´t fall so deeply minimally since 2012, therefore, regionally, records after 2000 should be overcame.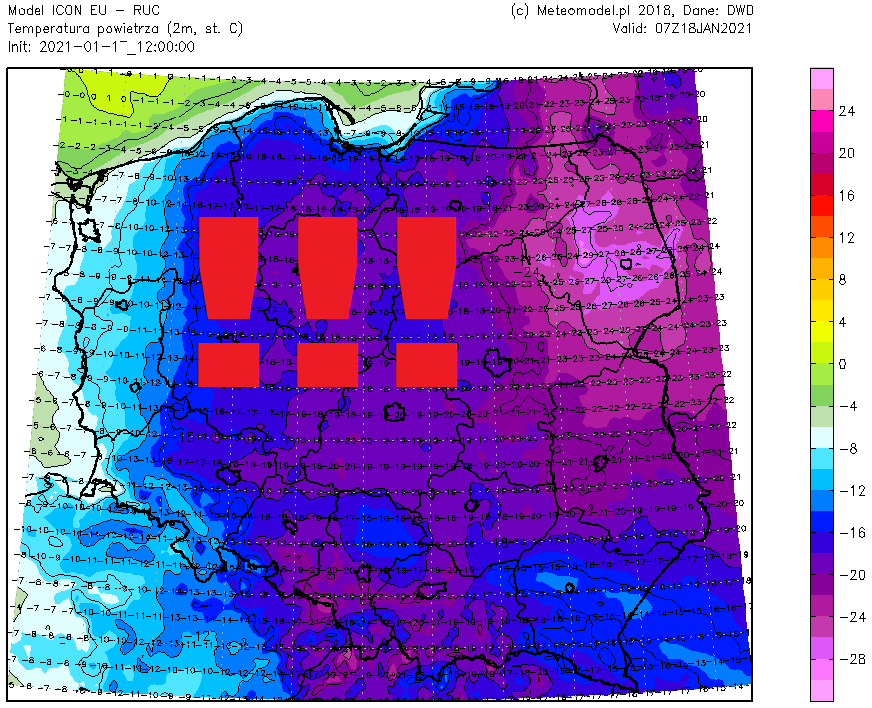 Inofgraphics: meteomodel.pl, lrt.lt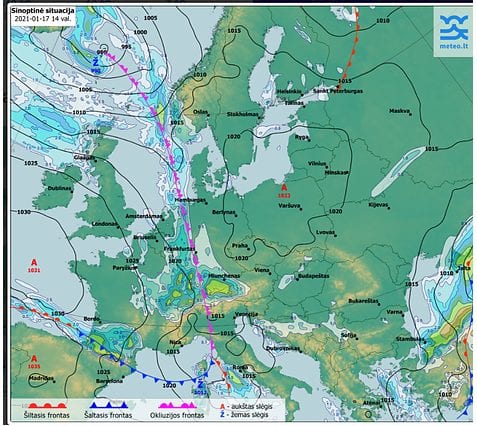 Read more:
(Visited 96 times, 1 visits today)