On Wednesday, 2. June, temperature contrast across Europe has brought relatively unusual summer pattern, with hot NW and cold SE Europe /oppositely such as our Summer 2021 forecasts/.
While in Balkan and parts of southern central Europe and Baltic region was very cold, the UK, Norway, northern France, Benelux or western Germany have enjoyed summer weather.
From both regions were reported new daily temperature records.
The coldest found temperature was still in Slovakia – Červený Kláštor, 465 MASL, in Carpathians reported only -0,5°C. Sjenica in Serbia, 1038 MASL, reported +0,5°C, Zakopane in Poland, 857 MASL, +1,3°C, Livno, Bosnia and Herzegovina, 724 MASL, +1,4°C, Ranstadt, Austria, 836 MASL, +1,6°C, Zoseni, Latvia, 180 MASL, +2,7°C and Aboyne, the UK, 140 MASL, +3,0°C.
On the other hand, Frosta and Trondheim in Norway reported summer +27,9°C or Northolt, the UK, +27,3°C. Warm was too in Chievres, Belgium, +28,3°C, Ell, the Netherlands, +28,2°C or Le Touget, France, +28,2°C or Aachen – Orsbach, Germany, +27,1°C.
Very cold weather is reported from Black sea region – in some parts of Romania or Moldova maximum temperatures reached at the start of Summer 2021 only +11/+13°C.
During the next days, heatwave from northwestern Europe will spread across the continent – temperatures should soon reach more than +30°C in continental Europe and around 15. June, temperatures above +35°C are possible in northern France, Benelux or Germany /the next Mkweather article/.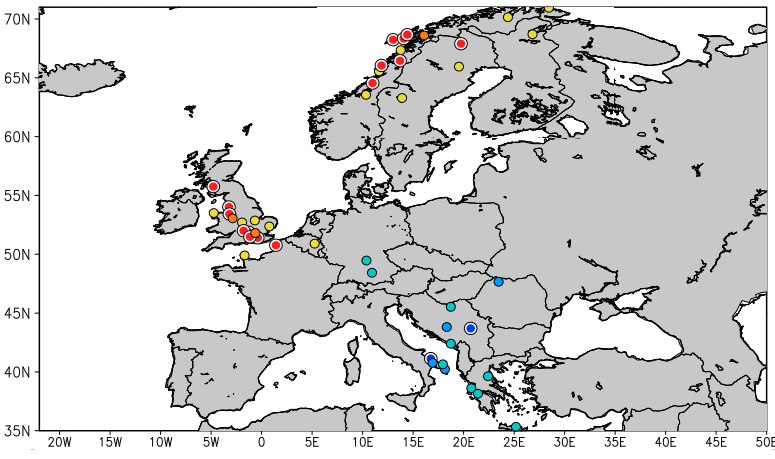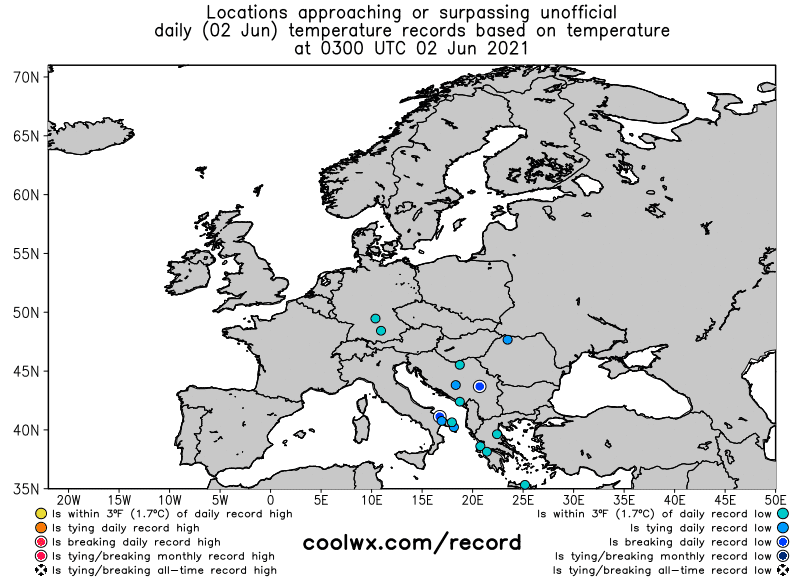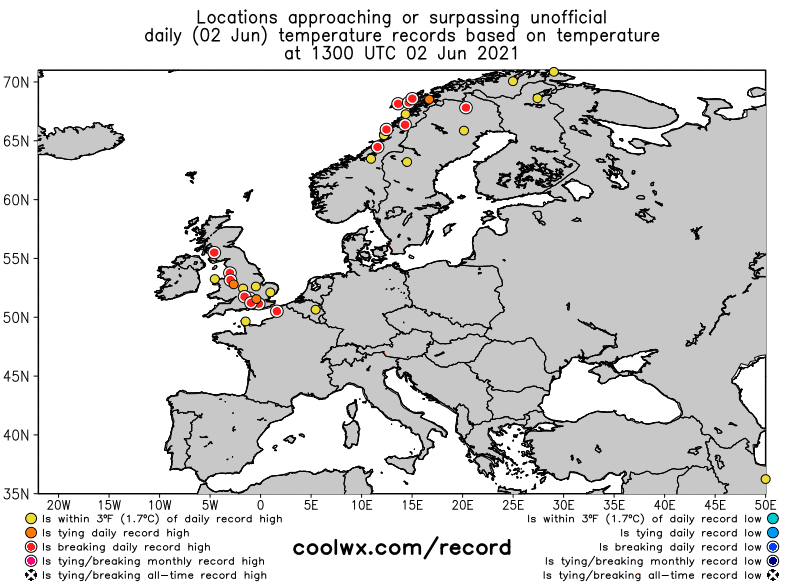 Source: coolwx.com
(Visited 17 times, 1 visits today)