Europe: +32°C, later maybe +36°C in continental parts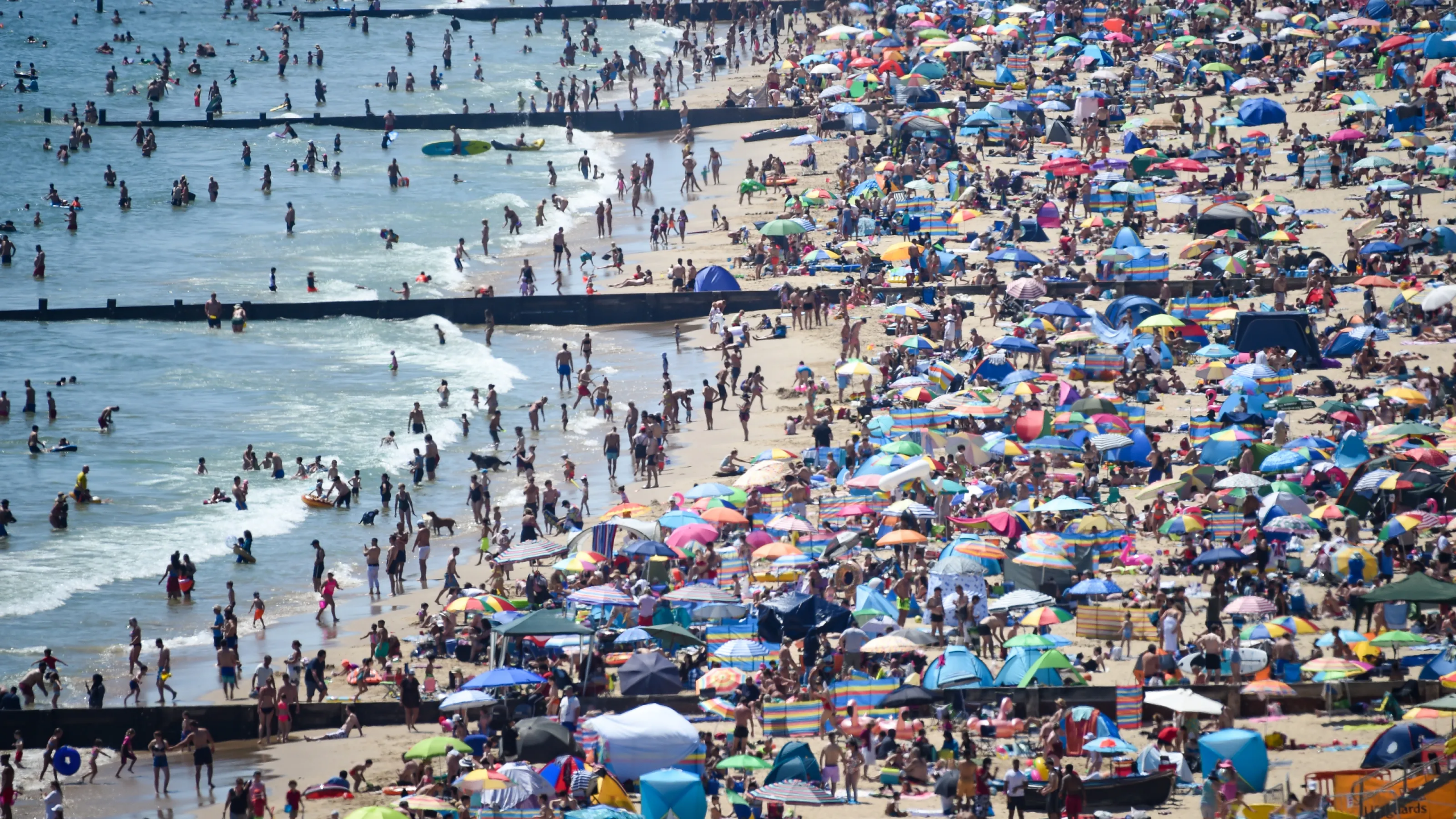 Summer 2021 have started untraditionally with cold weather in SE and hot weather in NW parts /https://mkweather.com/summer-in-the-uk-and-norway-frosts-in-balkan-and-carpathians//.
Already in next days, temperature after a long time exceeds in continental Europe (and the first time in 2021 in British Islands) above +30°C.
The first peak (after current peak) of heatwaves should bring in Germany around 8.-9. June 2021 temperatures up to +32°C.
The second peak, between 13.-17. June should be even stronger, with maximum temperatures in Germany later up to +36°C, according to current GFS.
Colder weather hits western and part of central Europe only between Friday – Sunday 4.-6. June, then hot air advection will regenerate.
The next cooldown with T-storms is possible around 10.-12. June 2021.
Therefore, 3 peaks of hot weather and 2 cold fronts are forecasted in Europe until 18. June 2021 so far.
Temperatures in the Spain should gradually reach +42°C, in France, +38°C, maybe +40°C is possible, Germany should see later supertropical +36°C and parts of continental Europe +30/+35°C. Italy should experience with +40°C, into Balkan powerful heatwaves will arrive only later, but with very hot outlook around 20. June 2021. Hot air, up to +32°C is forecasted above Scandinavia, too.
Hot forecasts are after the coldest spring since 1987 / 2013 confirming /https://mkweather.com/meteorologists-across-europe-report-the-coldest-spring-since-1987-2013// several days in a row and after cold times hot summer weather should be thanks to canceling of COVID restrictions across Europe used for tourism, sports and summer outdoor activities.
However, be careful, mainly in western half of Europe, before transitions of mentioned cold fronts, which should bring severe storms (heavy rain, hails, winds, damaging lighting, flash floods).
Infographics: wxcharts.com, wetterzentrale.de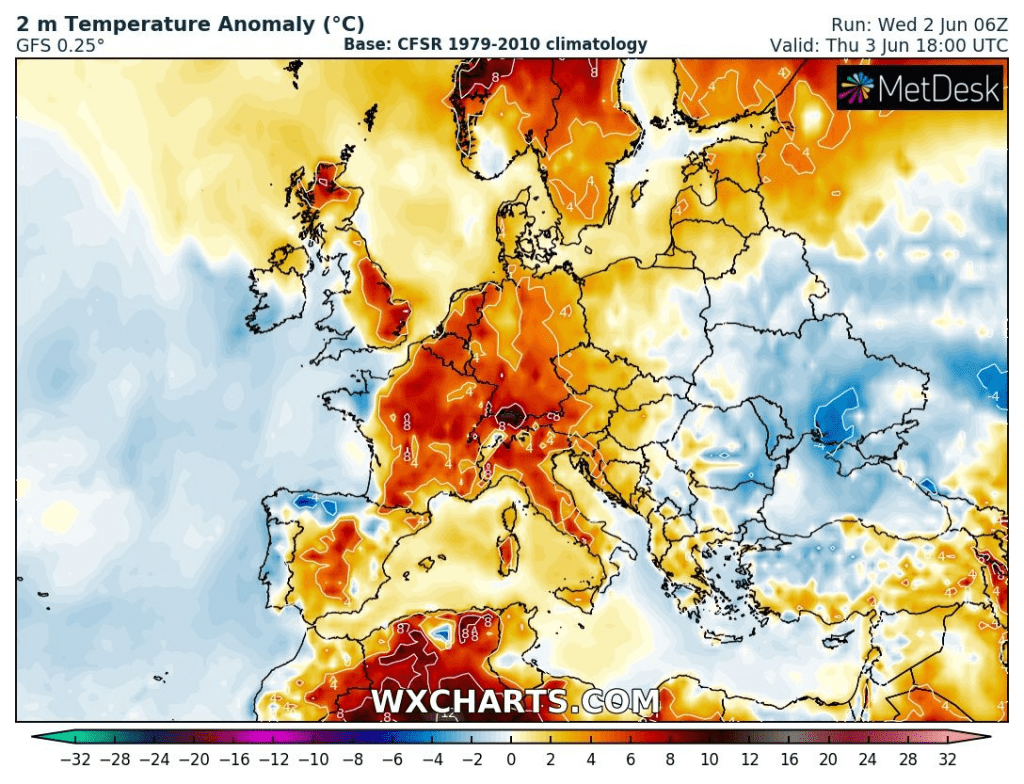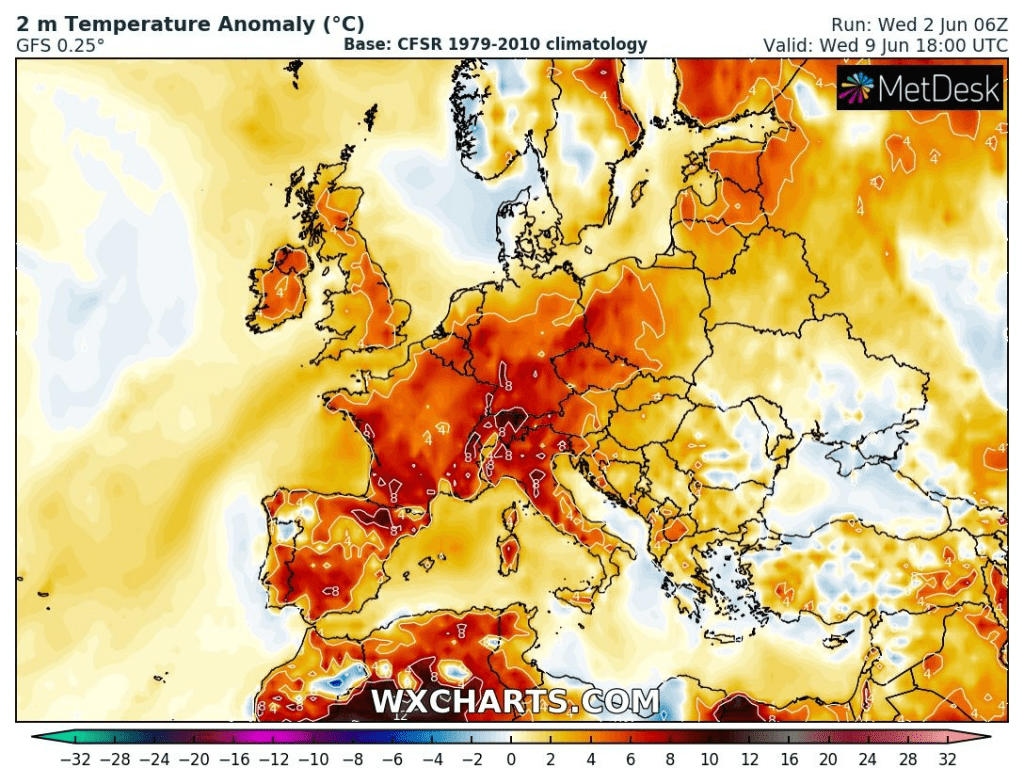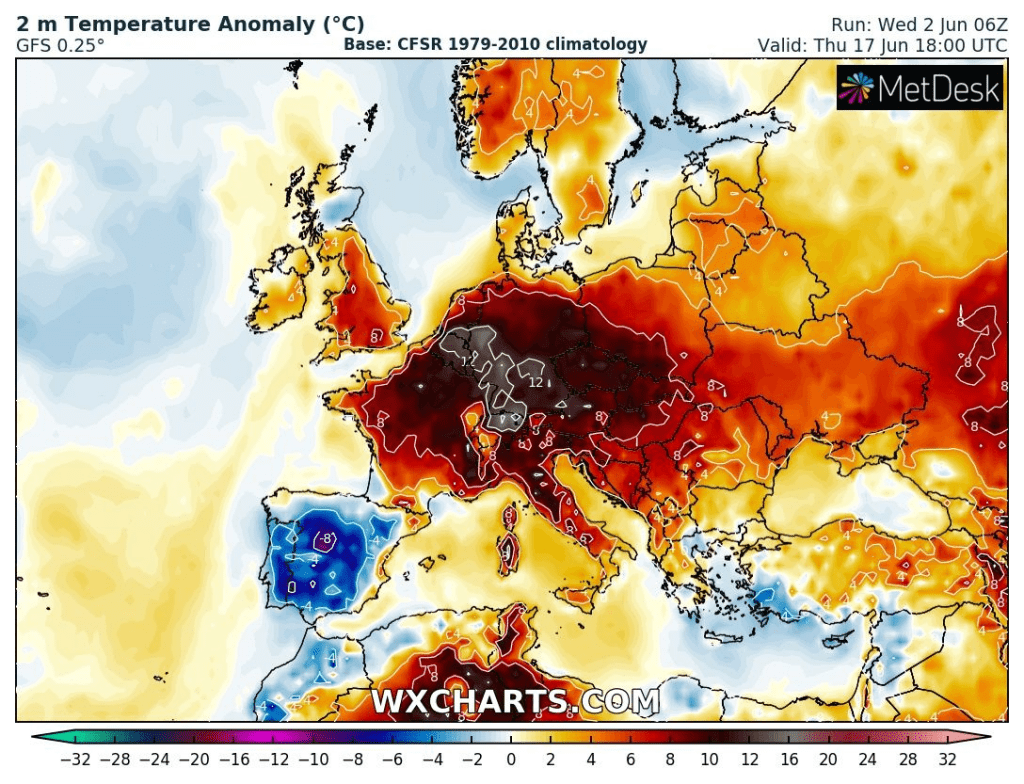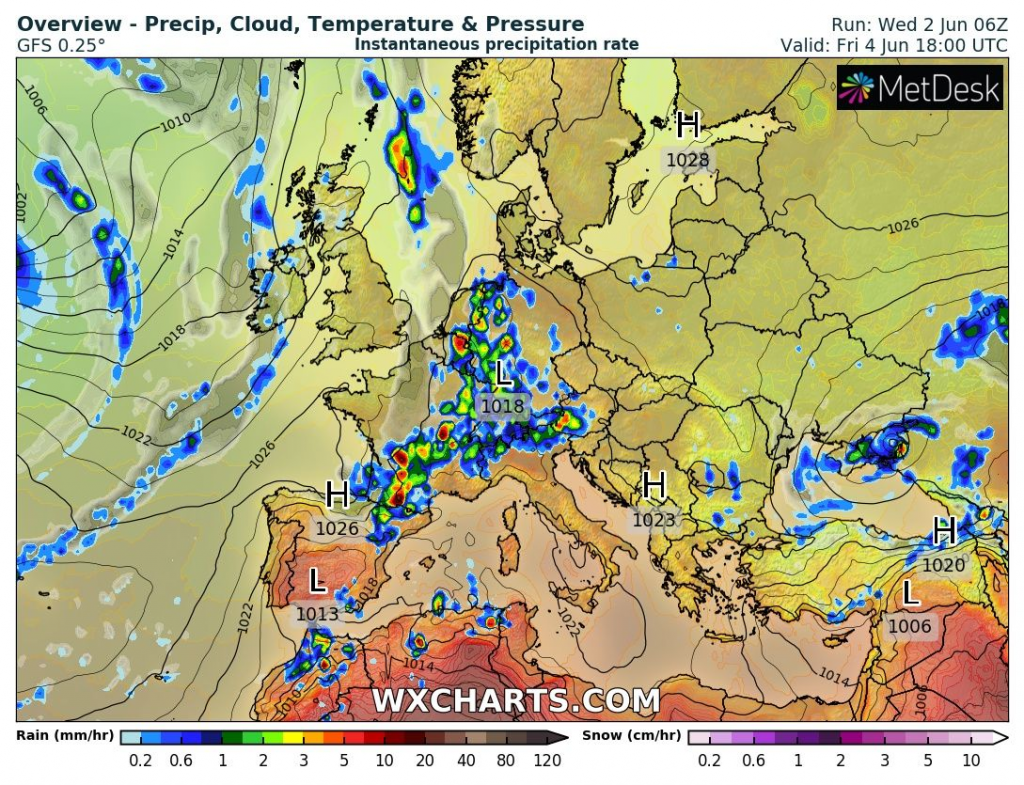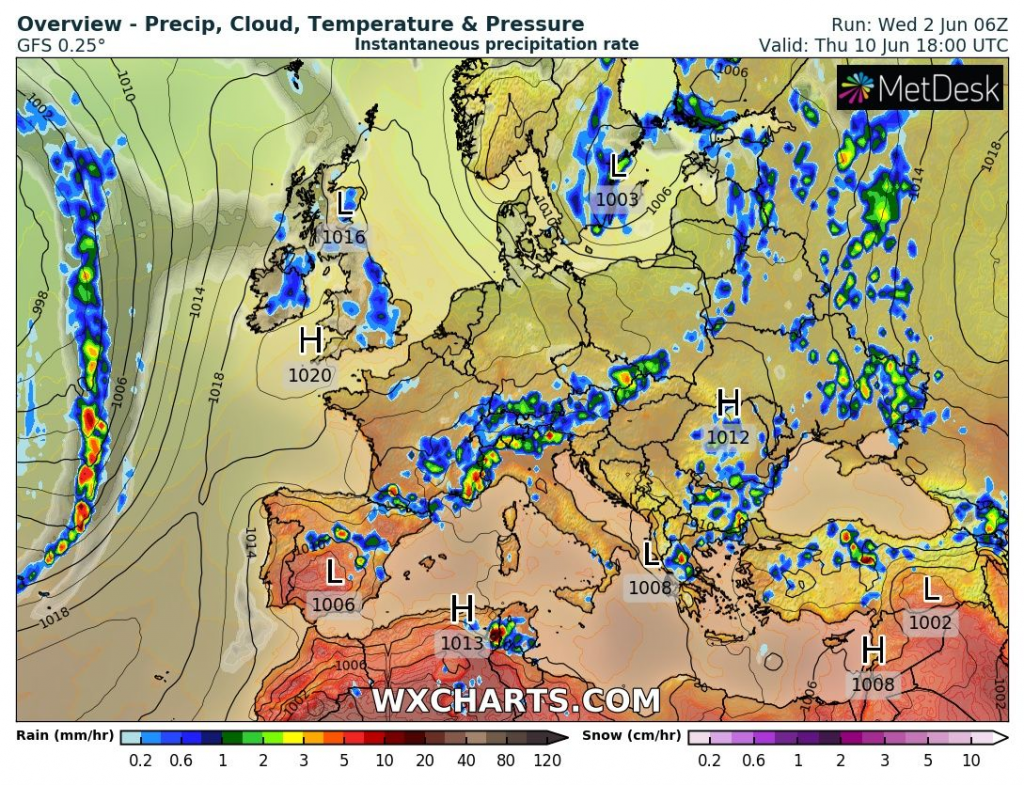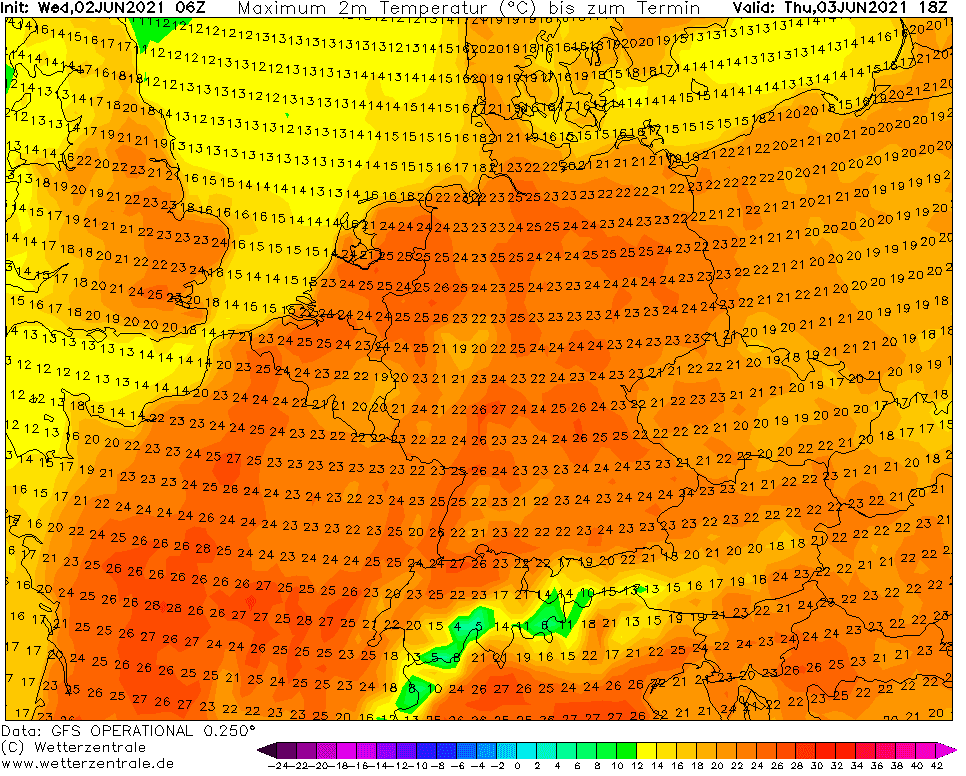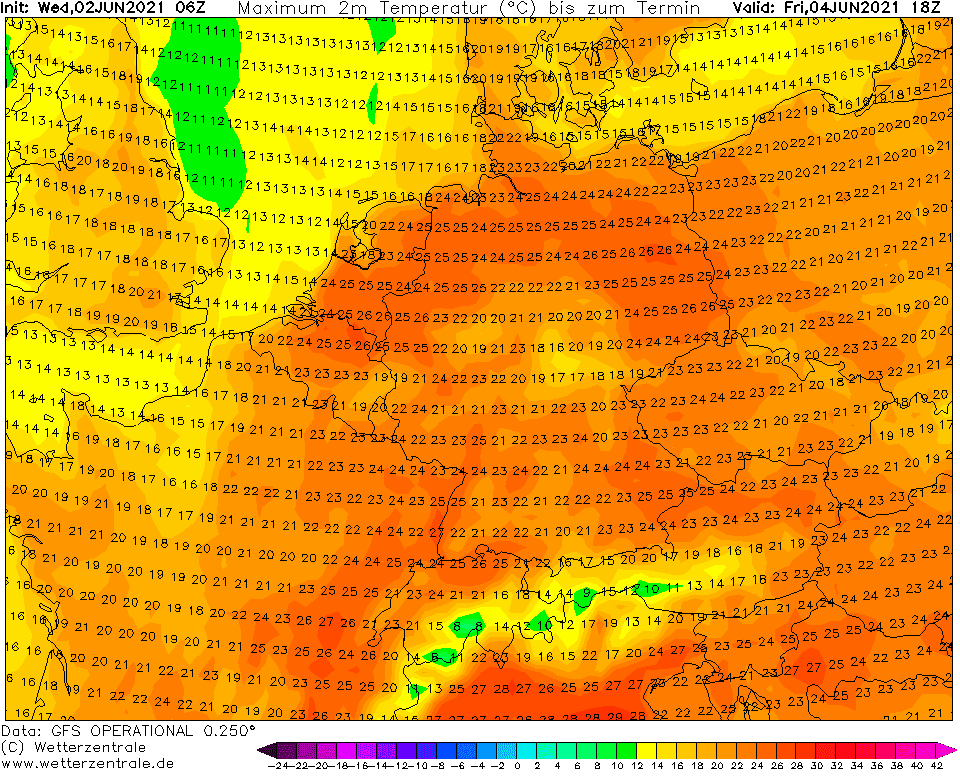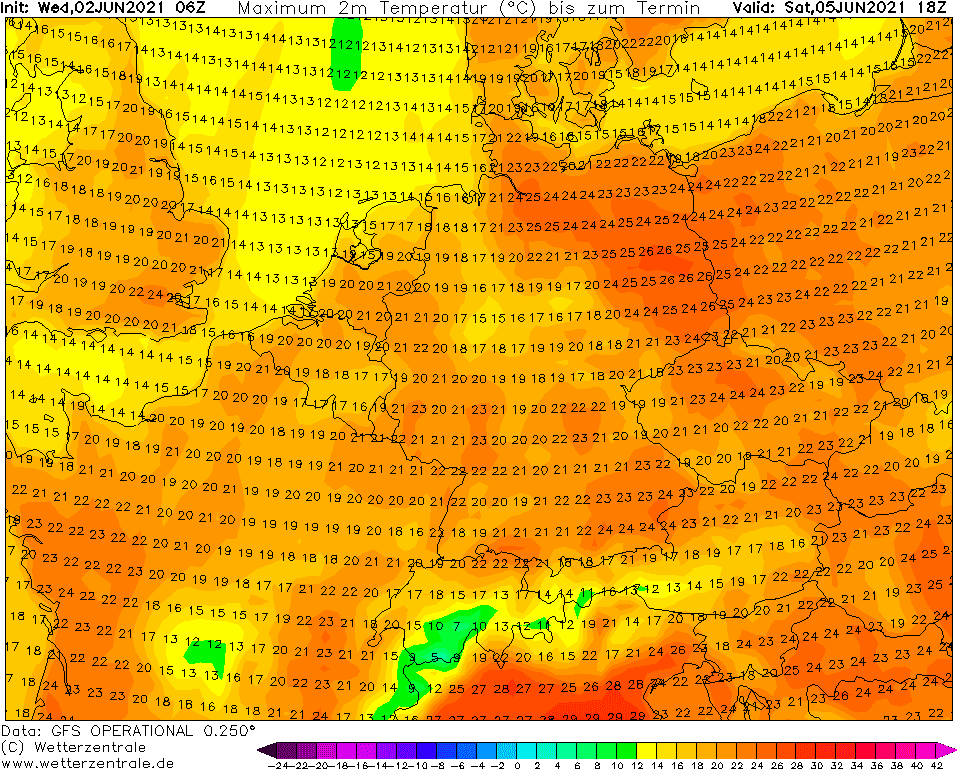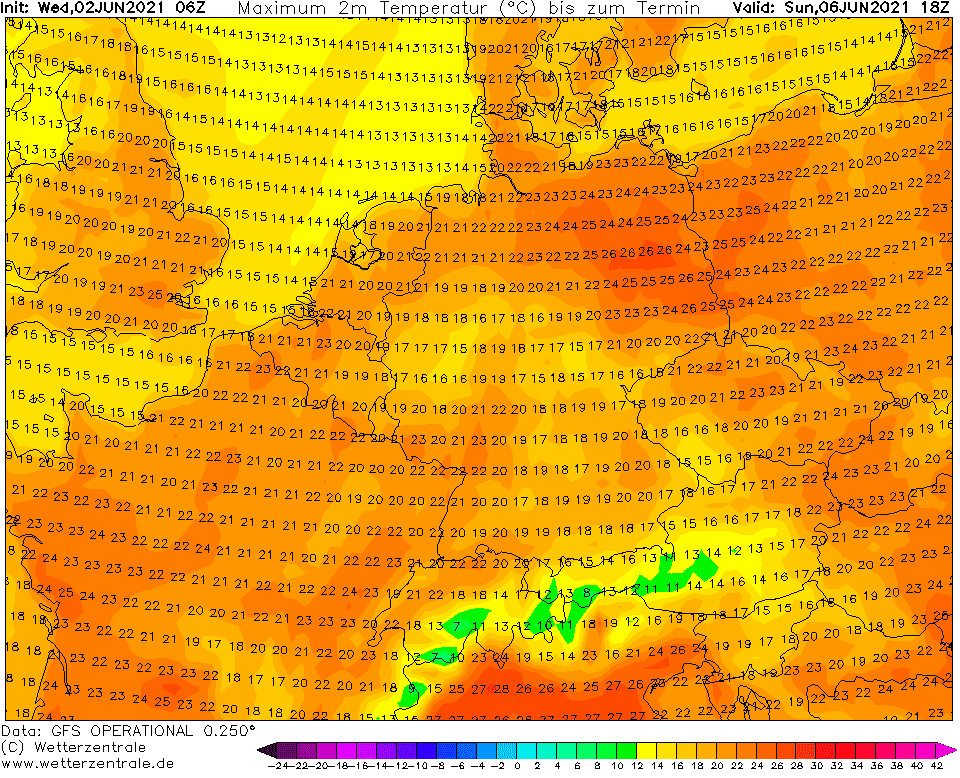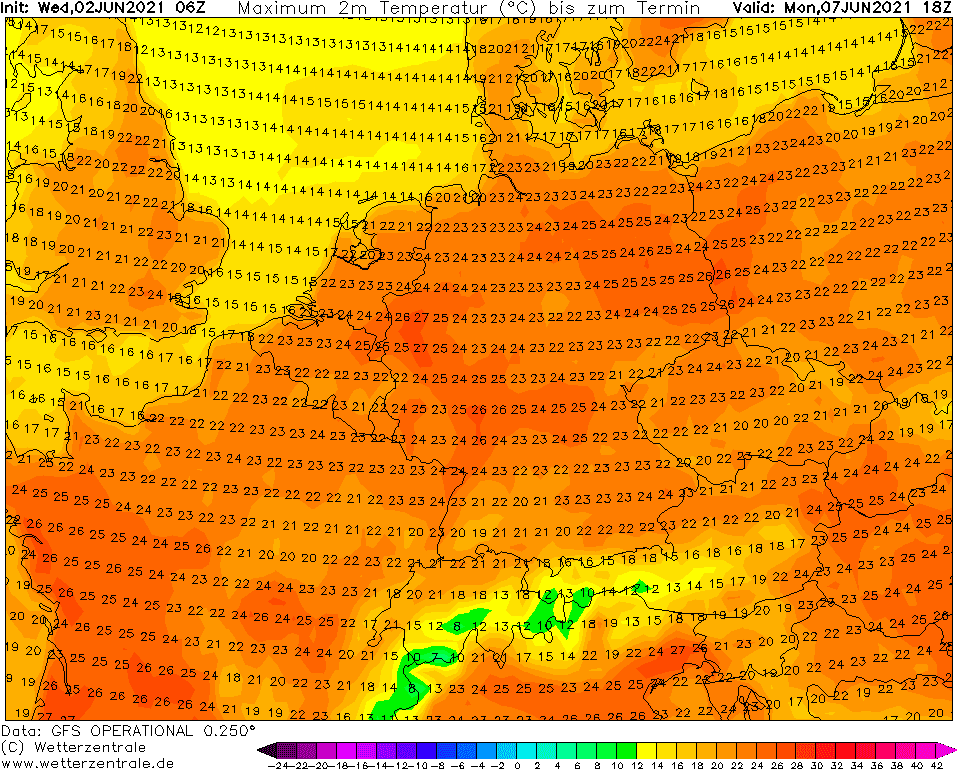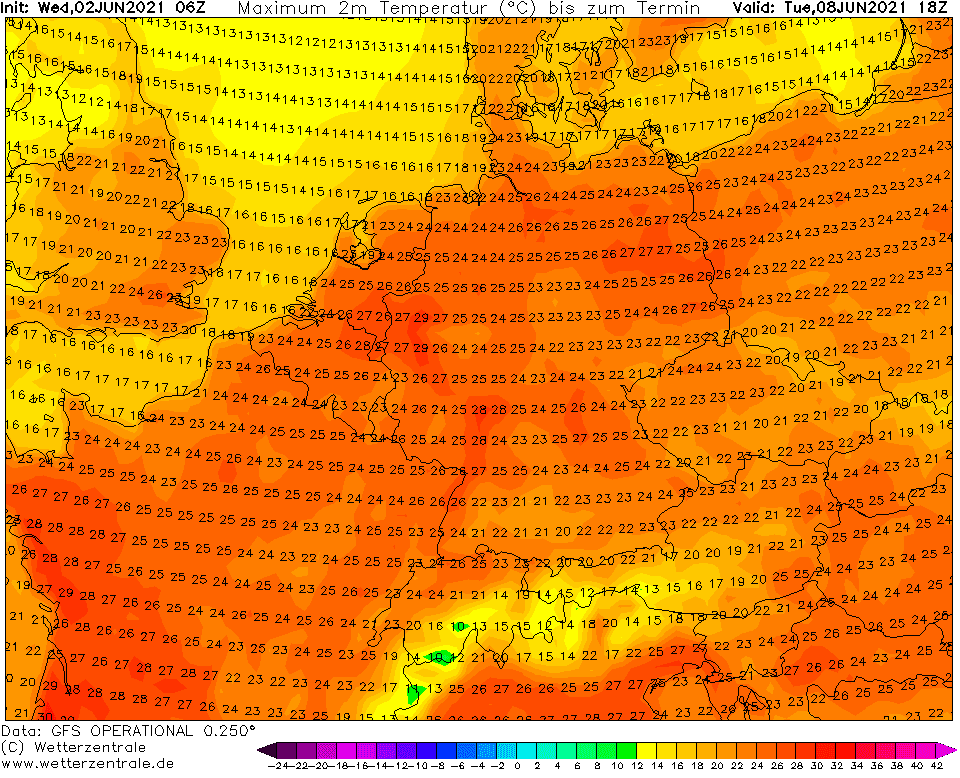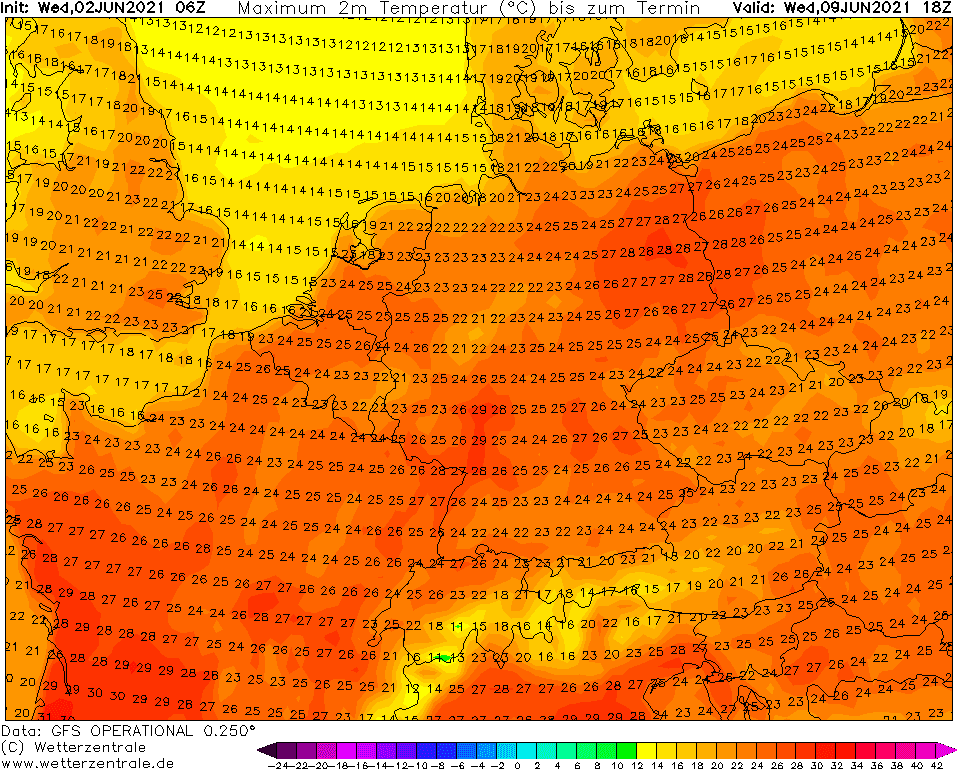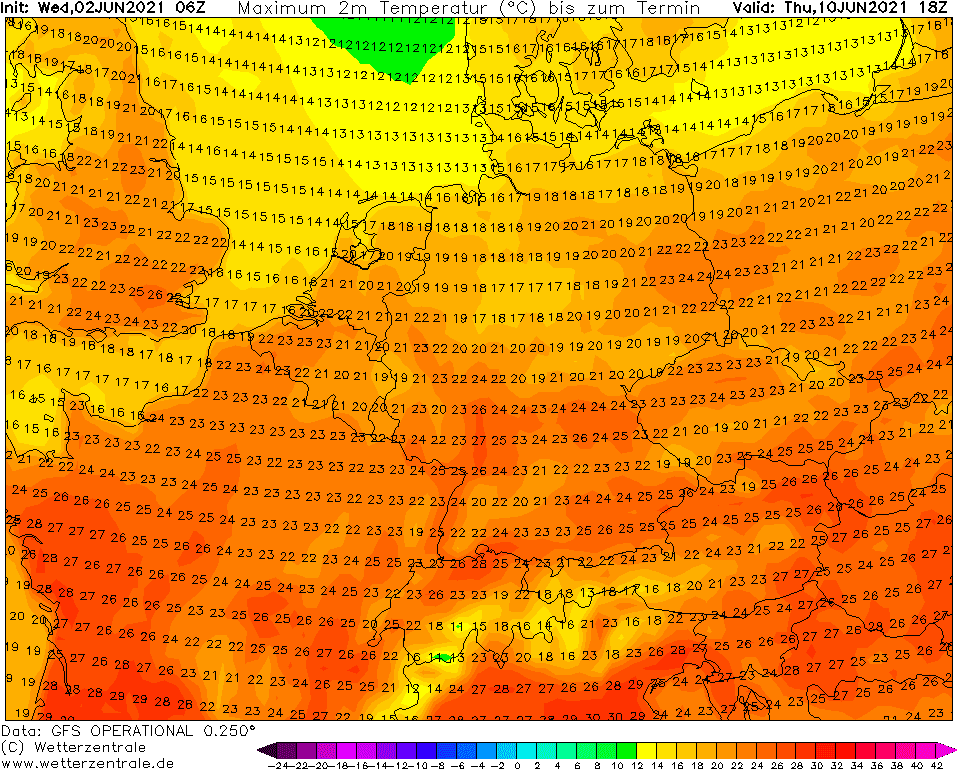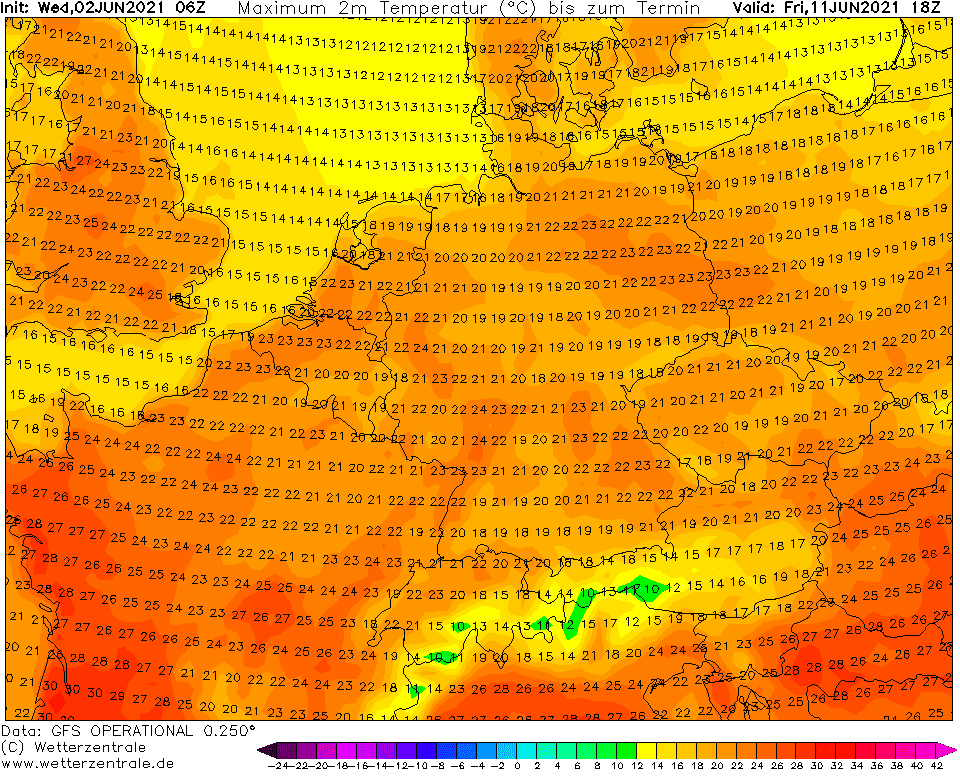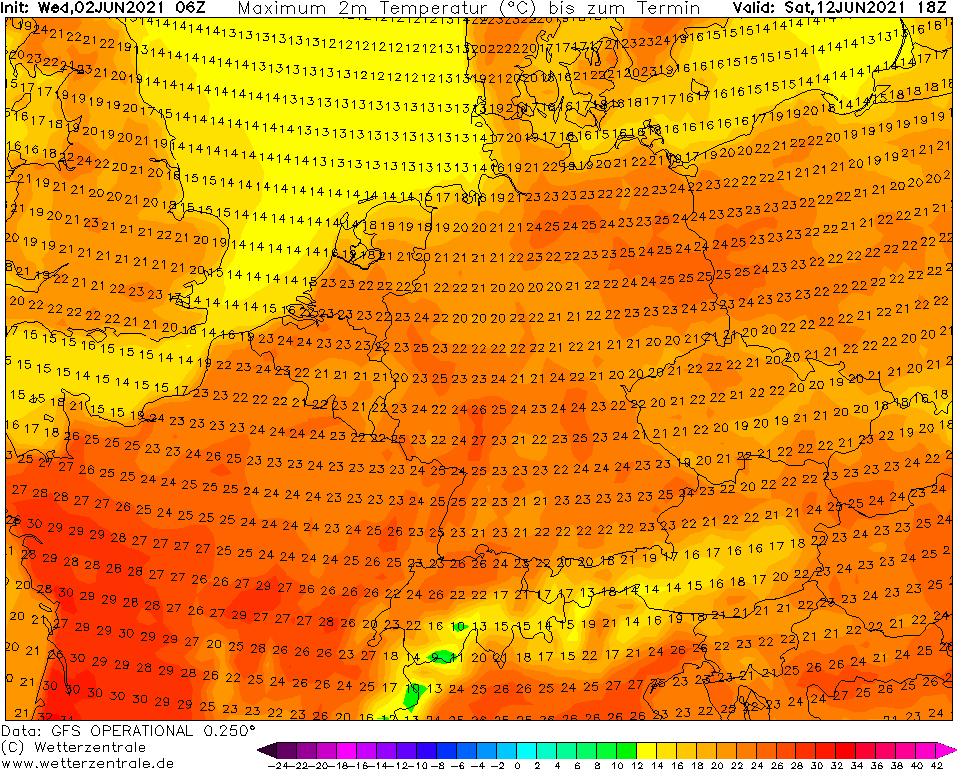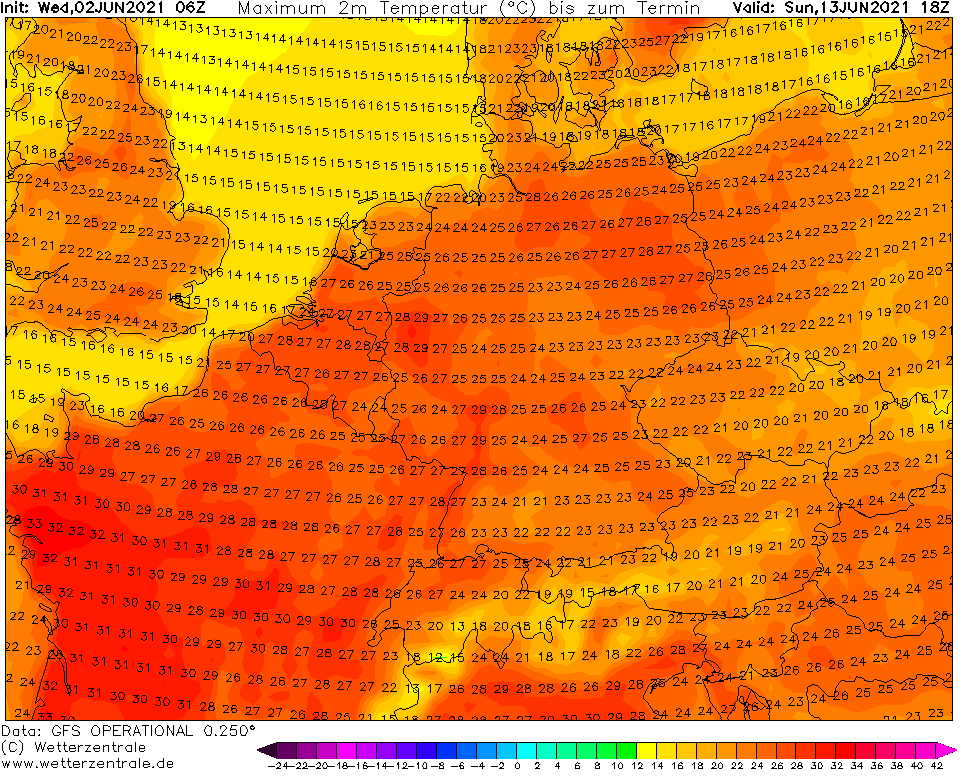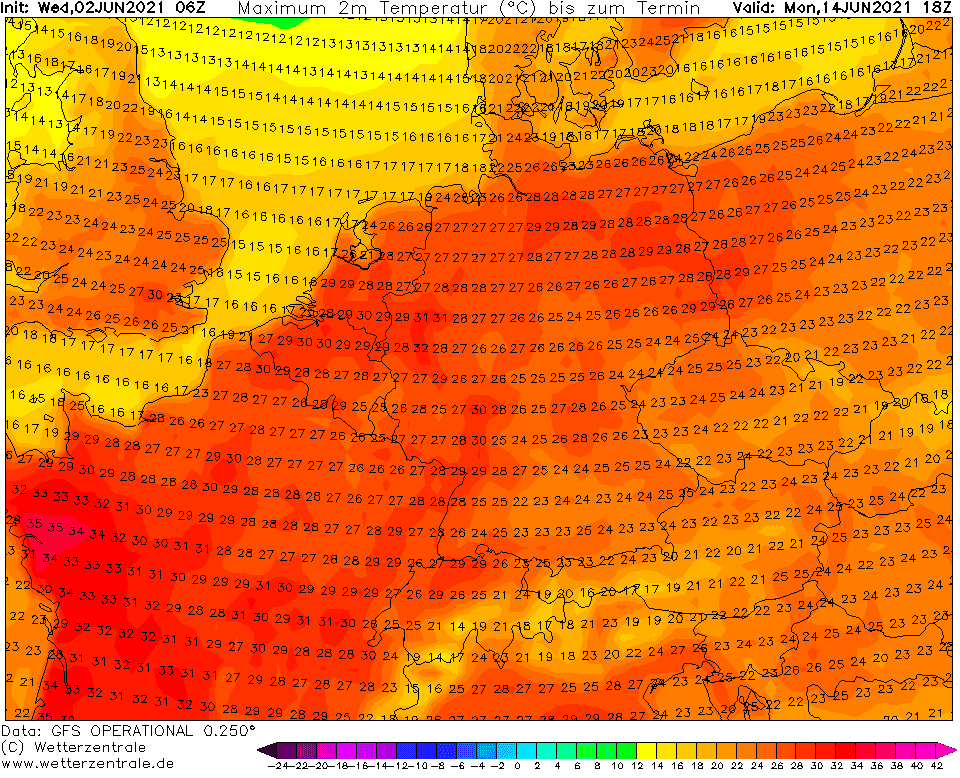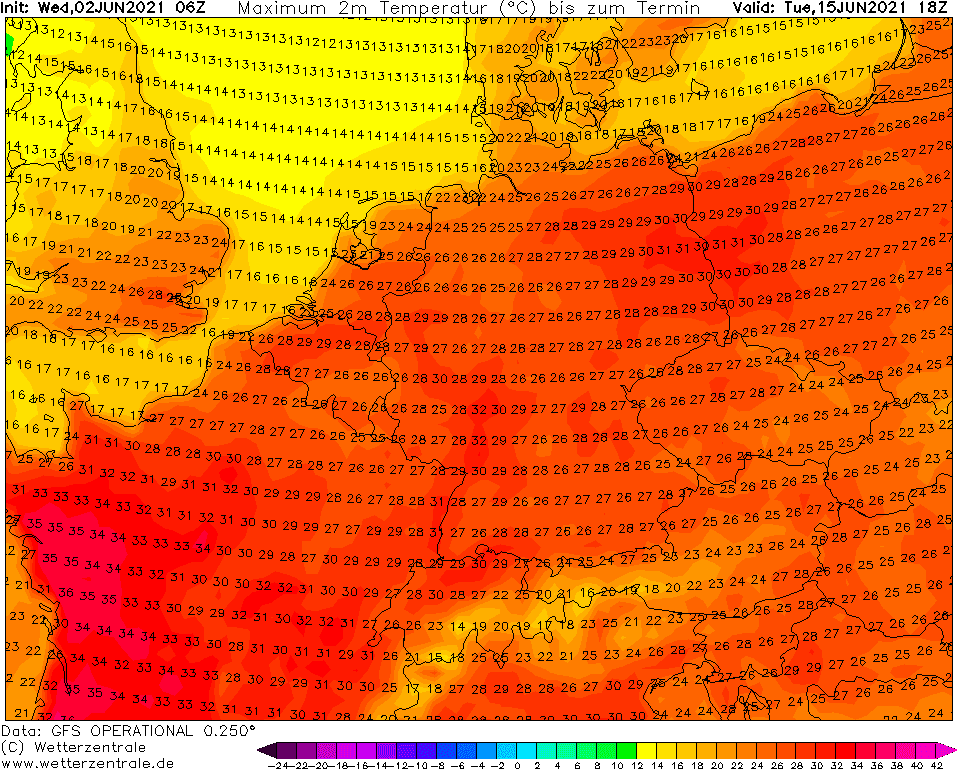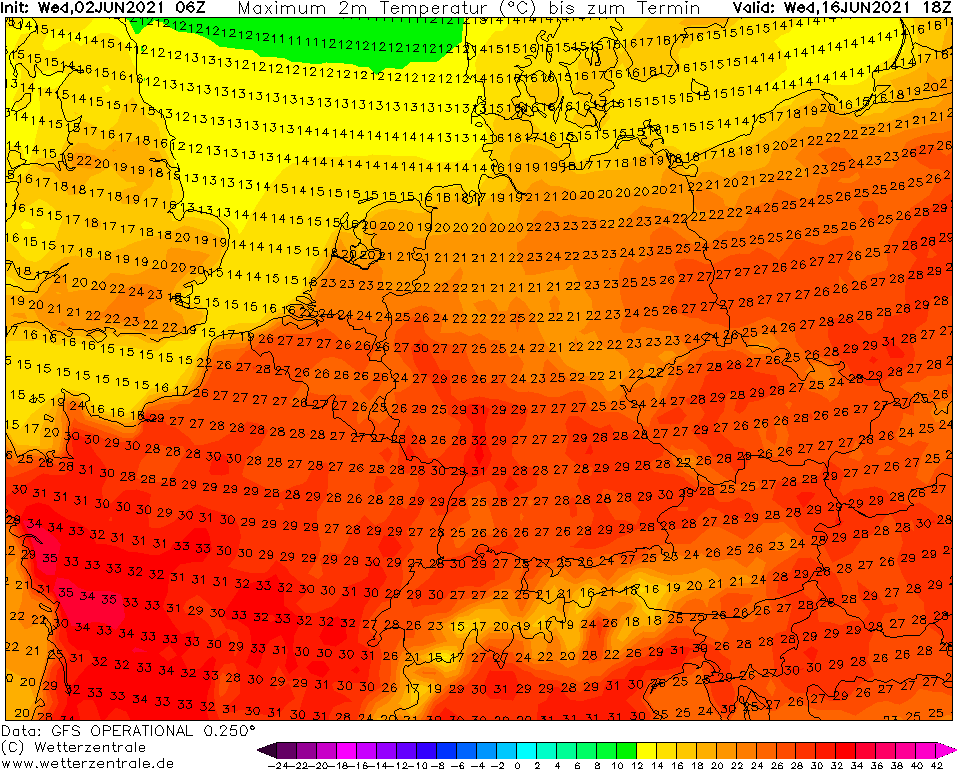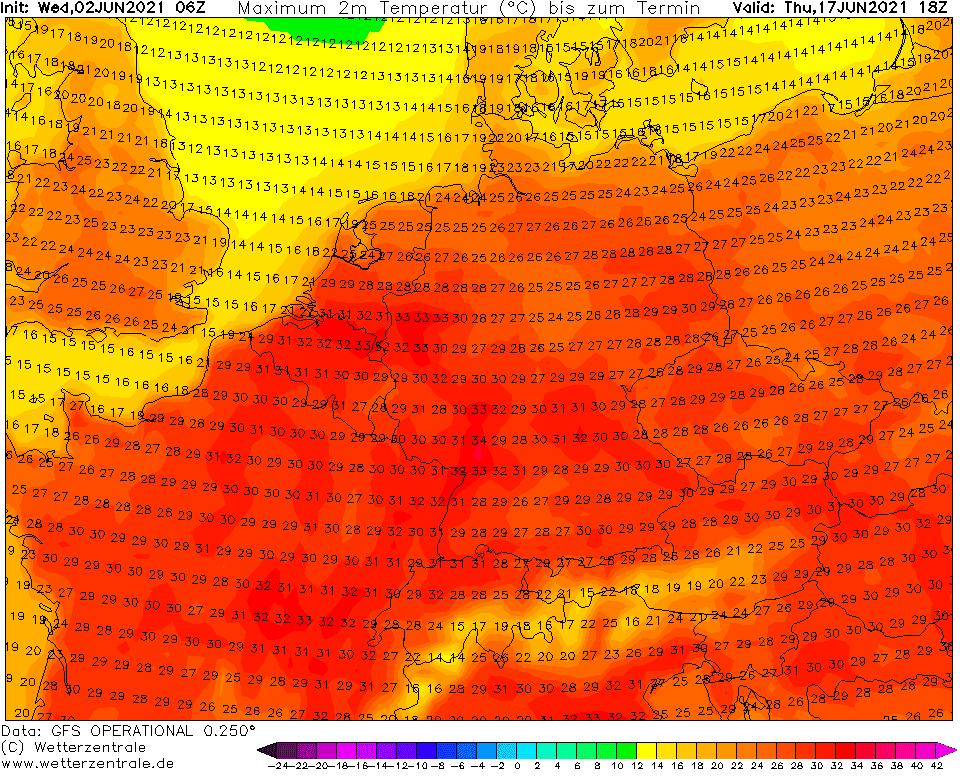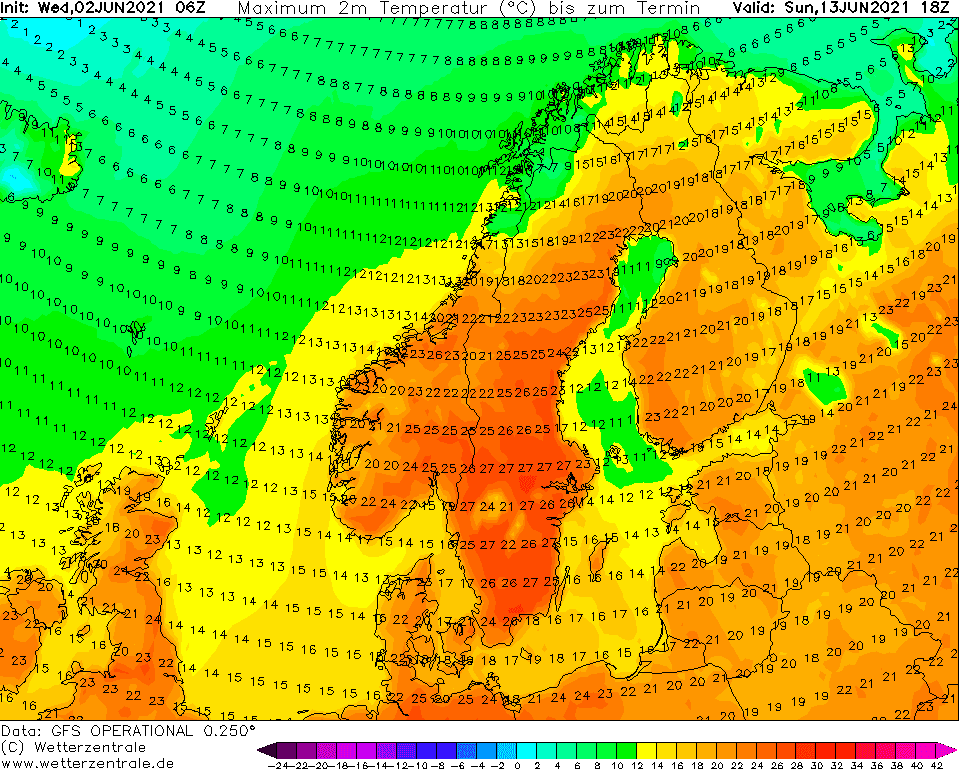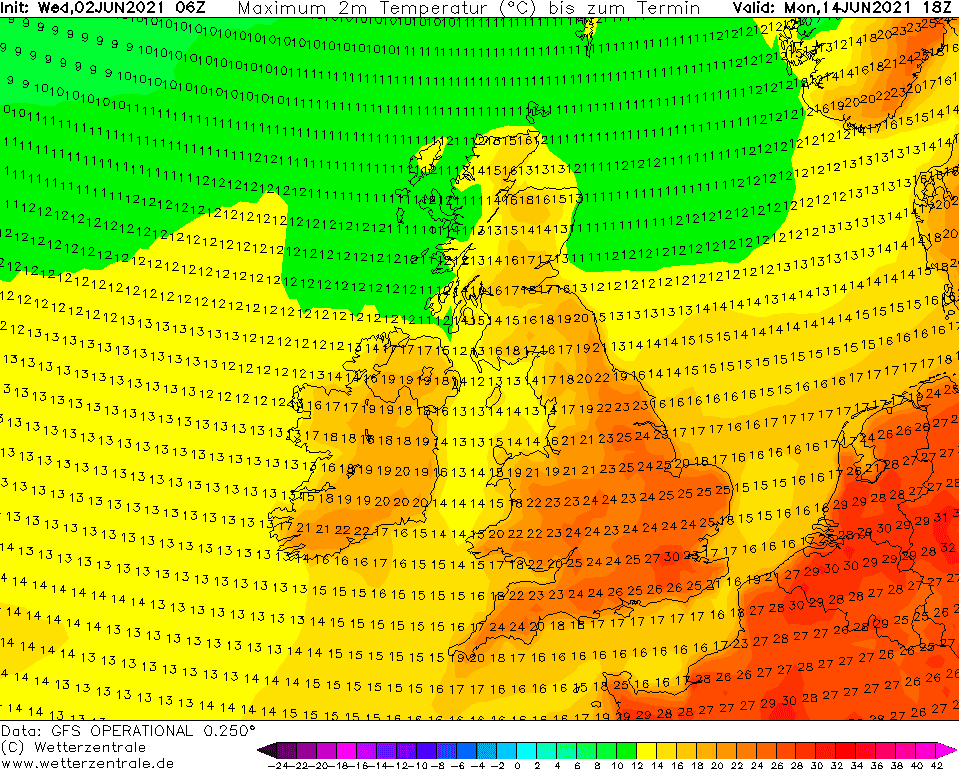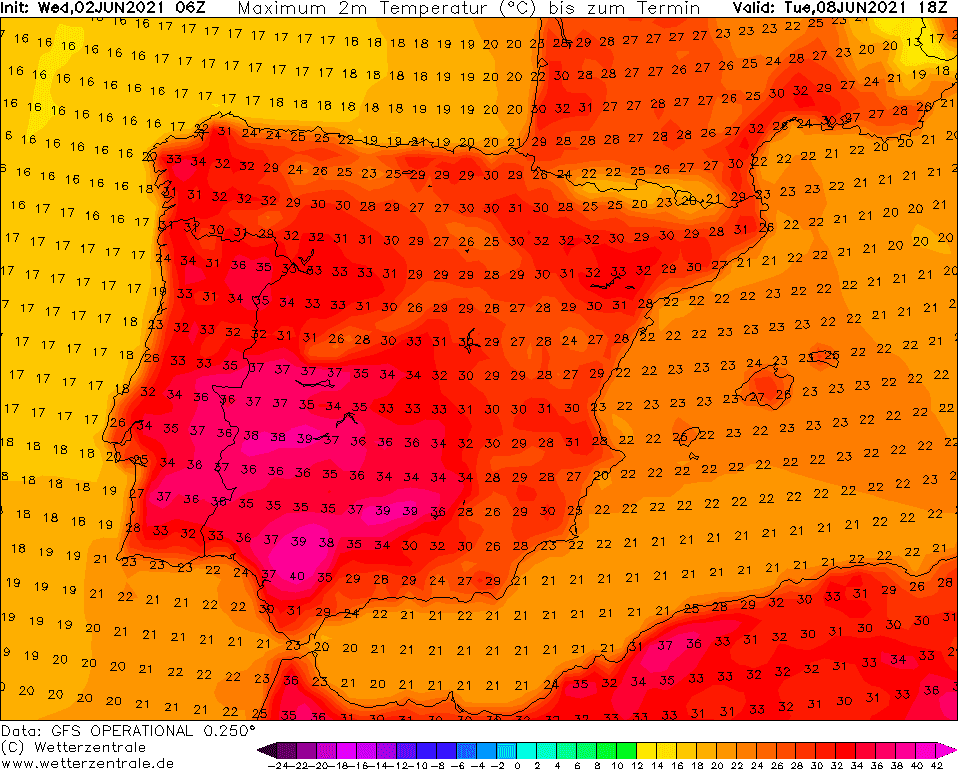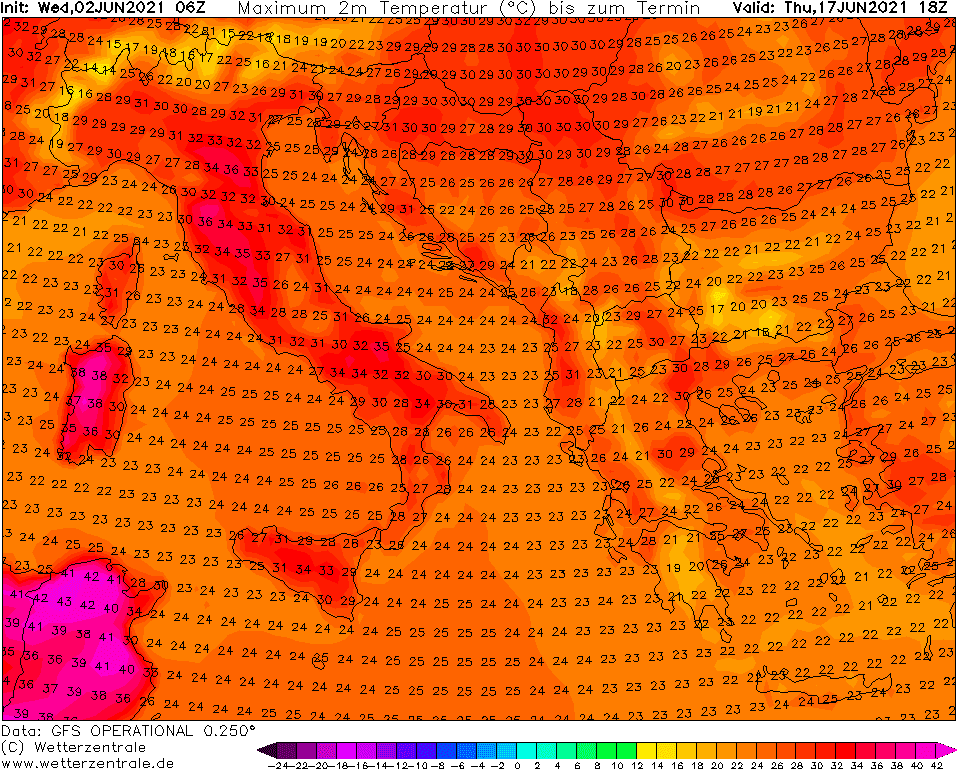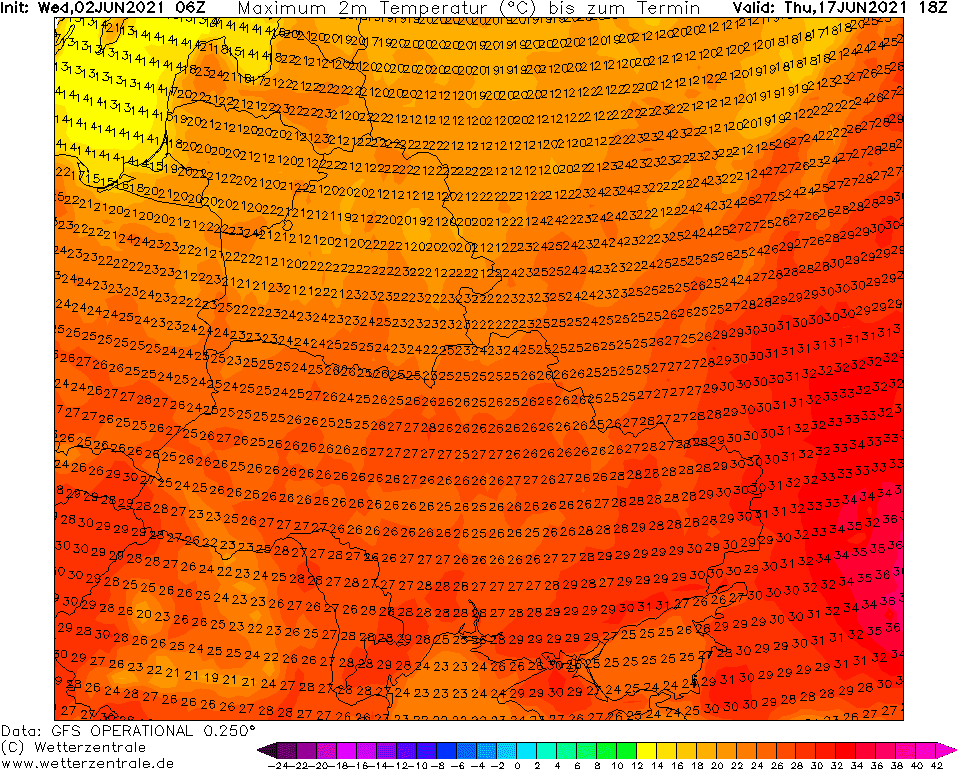 (Visited 71 times, 1 visits today)