After Winter 2020/2021 forecasts for Europe, USA and Canada /https://mkweather.com/2020/11/24/winter-forecast-2020-2021-final-outlook/; https://mkweather.com/2020/11/29/winter-forecast-for-usa-from-noaa//; Asia /https://mkweather.com/2020/12/01/winter-2020-2021-forecast-for-asia//, ENSO Winter 2020/2021 and Summer 2021 forecast /https://mkweather.com/2020/11/14/forecast-for-world-winter-2020-21-and-summer-2021-according-to-enso-predictions-strong-la-nina-winter-neutral-summer//, Cyclone season forecast for Australia /https://mkweather.com/2020/10/12/powerful-cyclone-season-in-australia-is-expected-9-15-cyclones-is-forecasted// and First Christmas 2020 forecasts /https://mkweather.com/2020/11/28/must-see-white-christmas-2020-forecast-for-europe//, Mkweather will publish Summer (Winter) 2020/2021 forecasts for South and Central America and Summer 2020/2021 forecast for Australia.
Topic of this article is Summer (Winter) 2020/2021 forecast for Latin America and next article aims to Australia.
Main driver in Southern and Central America to circulation during next 3 months will be currently strong La nina pattern and partially, mainly in the south AAO (Antarctic Oscillation) and in the northeast NAO (North Atlantic Oscillation). MJO should have influence for last tropical threats in Caribbean and Central America, but too northern edges of Colombia and Venezuela.
Thanks to La nina, hot and dry summer in Mexico, northern Central America and northern Caribbean is expected, similarly as hot and dry summer in northern half of Argentina, Uruguay, Paraguay, many regions in Bolivia and southern Brazil. Mainly in southern and southeastern Brazil, but shortly near transitions of cold fronts in other mentioned regions, too, are expected possible severe storms during December, January and February 2020/21.
La nina will be similarly main driver for rainy, humid and colder Summer / Winter in Colombia, Venezuela, Guyana, Surinam and Amazonia, such as southern Central America and Little Antilles, with possibility of floods and landslides. Last tropical threats should appear during the first and third decade of December mainly in southern Caribbean.
La nina is causing extremely cold anomalies above Pacific, which will reaching up to Ecuador, Peru and Chile during the Summer 2020/2021. In Equador will be cold and dry, in Peru and Chile mostly colder or temperature neutrally weather such as long-term average.
Central and eastern parts of Brazil should be hot and dry during incoming months.
In late Summer 2021 and Autumn 2021, El nino is already expected, with possible opposite weather patterns during next winter, Winter 2021/2022.
Mkweather Summer 2020/2021 forecast for South and Central America +detail: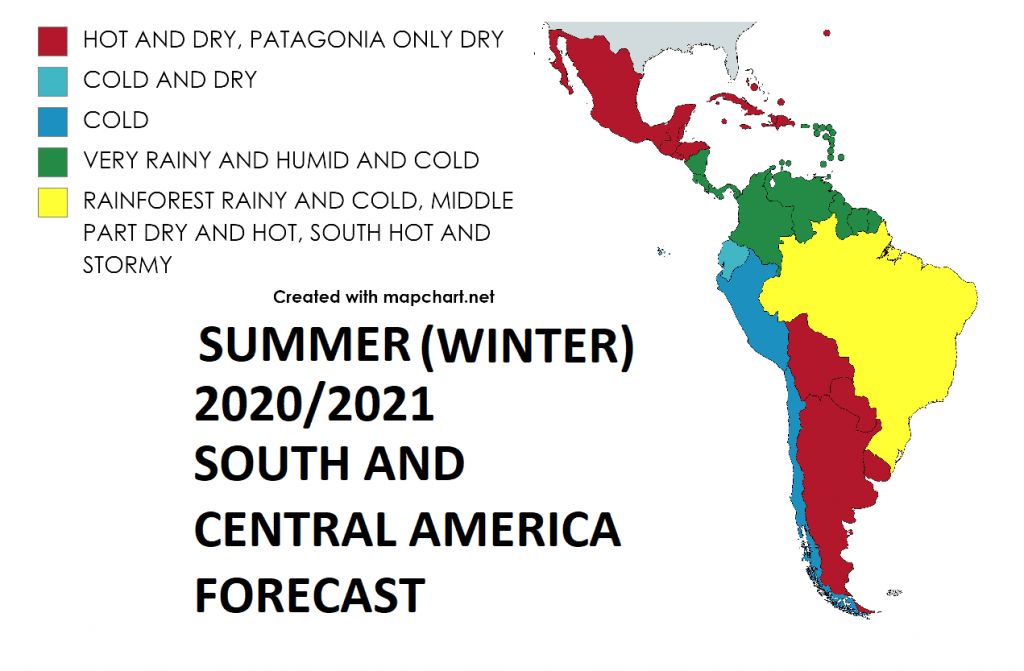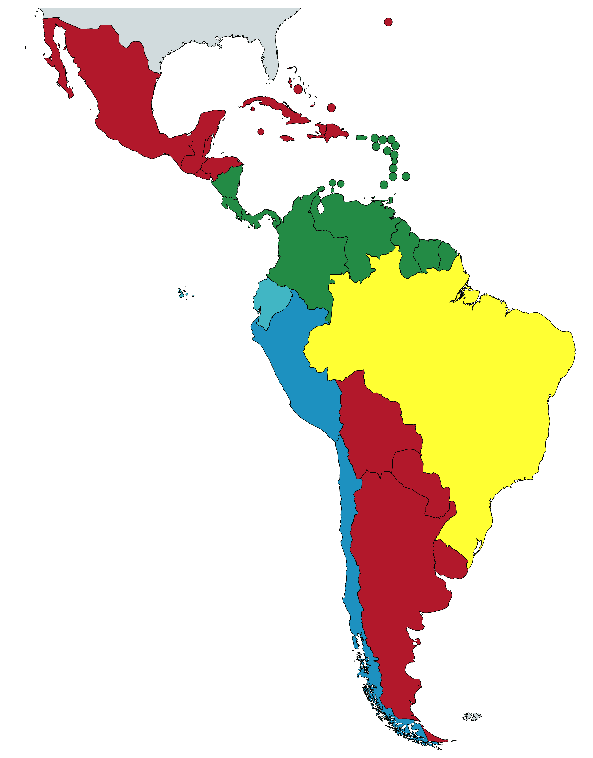 Accuweather Summer 2020/2021 forecast for South America:
ECMWF temperature, precipitation and geopotential (pressure) forecast for Winter / Summer 2020/2021: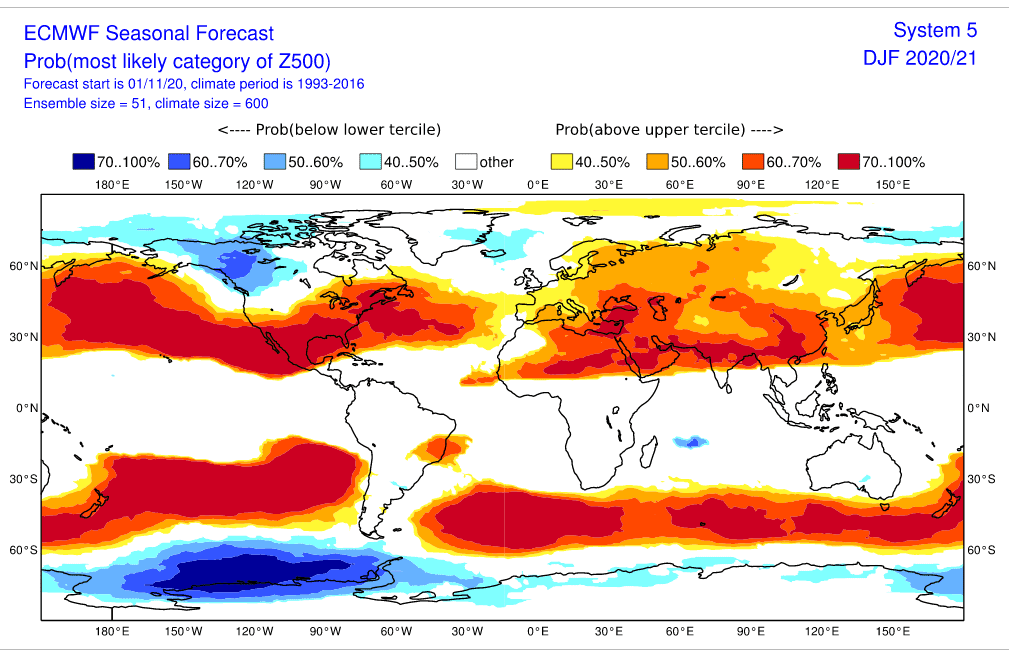 ENSO forecast for next 9 months from NOAA: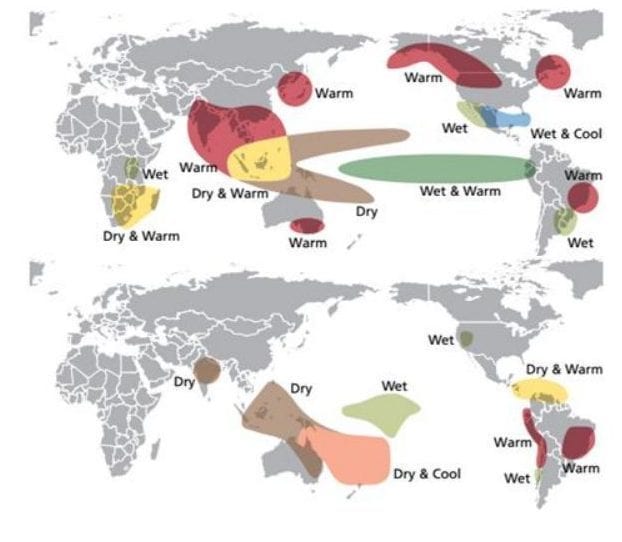 MJO 40-day forecast until 10. January 2021 from NOAA: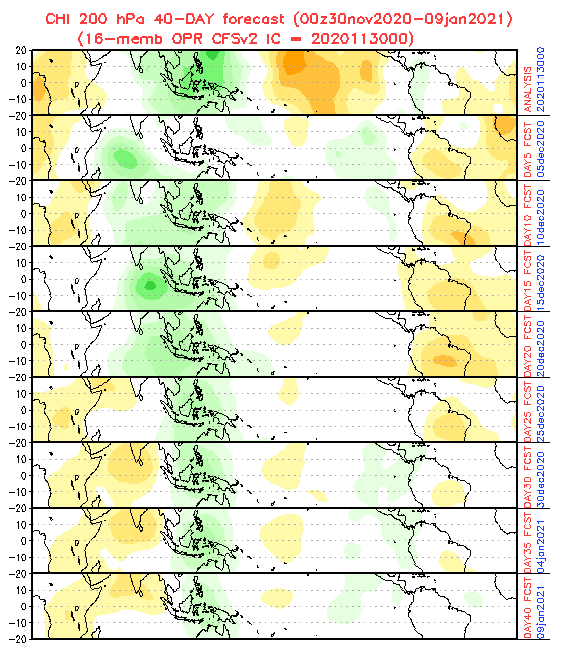 NAO index forecast from ECMWF:
Antarctic Oscillation (AAO) forecast for December 2020 from NOAA: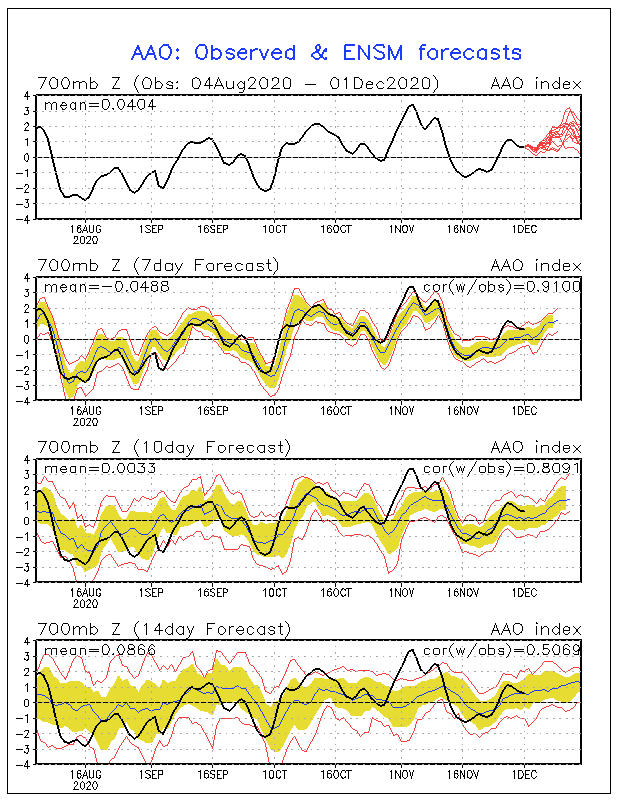 Read more:
(Visited 106 times, 1 visits today)