Before the arrival of the system, Japan, Koreas, and China reported extreme heatwave with tropical temperatures up to +33,5°C in Kagoshima, Japan, and +38,9°C in Anren (Hunan Province) and of Gulin (Sichuan Province), China in October!
The strongest manifestations of the system were observed in south-central Japan around Friday, 1. October 2021, near Tokyo – in Miyake Tsubota 150 km/h and Hachijo-Jima 148 km/h wind gusts were observed and in Oshima, 260 mm of rainfall fell only in 24 hours.
The system above the region wasn´t alone – tropical systems Kompasu and Lionrock appeared above northern and southern Japan at the same time.
Mindulle before an arrival above Japan reached a strength of a Category 5 Supertyphoon (the strongest possible), with 10-minute sustained winds almost 200 km/h and wind gusts above 300 km/h.
It was only the 3rd supertyphoon of the season and only the 5th typhoon after Surigae in April, Champi in June, In-fa in July, and Chanthu in September 2021.
Typhoon season 2021 is still forecasted to be below average, although, monsoon Asia thanks to La Nina is receiving very high amounts of rainfall.
Meanwhile, in southeastern Asia, Tropical storm Dianmu was making problems at the same time (the next Mkweather article) and in China, many reports of severe storm activity were observed.
Another tropical threat appeared in East Africa and above the Atlantic, a tropical storm / possible hurricane Victor has formed /the next Mkweather articles/.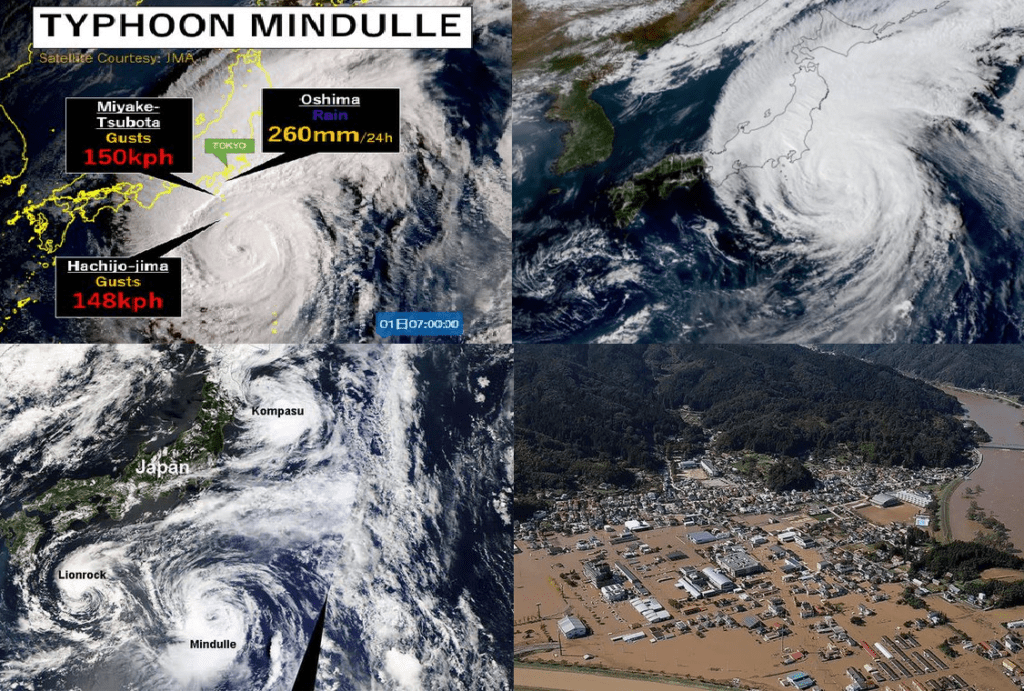 (Visited 5 times, 1 visits today)