Surprising night in Poland: Biebrzy, -29,7°C!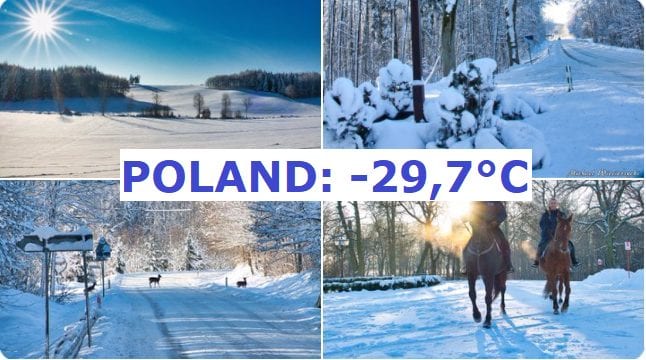 The coldest morning in Poland surprised on Tuesday, 19. January 2021! After measured -27,8°C in Gołdap on Monday, 18. January, automatic station of IMGW in Biebrzy reported frosts up to -29,7°C! It´s the lowest temperatures since legandary winter 2010 and one of the lowest values after 2000!
Extreme low temeprature was reached shortly after midnight, then cloudiness from the west/southwest caused significant warming.
After little dissappointment from Monday, on Tuesday was measured long-term predicted -30°C finally and we should be satisfied with forecast models, which have signalized extreme coldwave a few weeks ahead (although cca 10°C is needed to substract for national minimum temeprature).
The second peak at the end of January and the start of February 2021 is still possible, least according to runs of GFS from 12Z and 18Z, but for now, it is very soon for detailed forecasts.
While last runs from 12Z expect the next coldwave already at the end of January 2021, runs from 18Z shifted predicted coldwave on cca 3. February and projected hit regions are too different – 12Z runs expect the strongest frosts in the Alps and 18Z in northern half of Poland, with very similar conditions such we experienced with durign last days.
It appears, that reservoir of extreme Siberian air /https://mkweather.com/2021/01/18/siberia-with-the-3rd-strongest-coldwave-since-2000-delyankir-581c-verkhoyansk-578c// is again prepared for next outbreaks over continents of Northern Hemiepshere, Mkweather will watch the situation and brings fresh news about this topic already in next series of articles.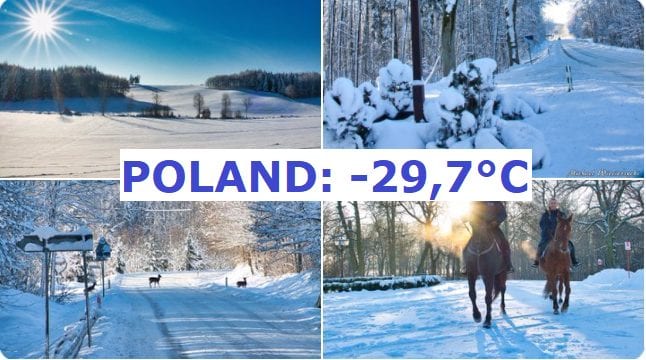 Possible second peak of the Winter 2020/2021 /wetterzentrale.de
*note: national temperature minimum should be 10°C lower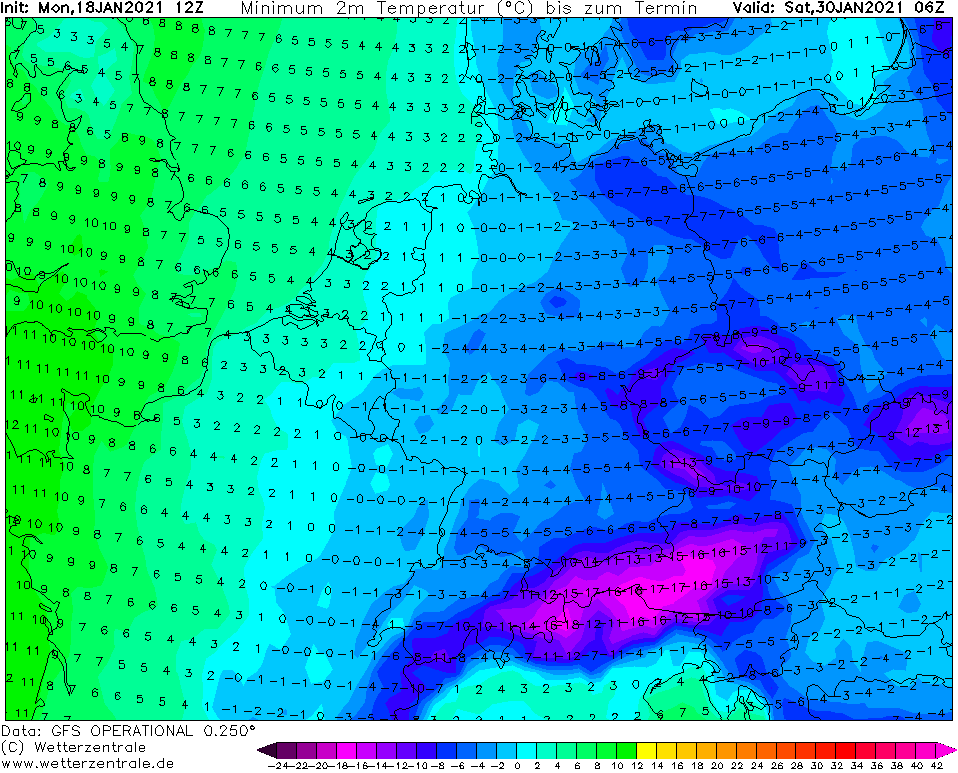 Read more:
(Visited 188 times, 1 visits today)