The next historic night in Poland? At 19:00 in Leszczowate -23,4°C!
Only at previous night, temperatures have dropped in northeastern Poland into the lowest values in the country since 2010, -27,8°C, /https://mkweather.com/2021/01/18/the-strongest-frosts-in-poland-since-2010-goldapi-278c-report-from-sztabin-30c-2021// and on the border with Poland in Czechia into -27,0°C /https://mkweather.com/2021/01/18/orlicke-zahori-czechia-on-the-polish-border-270celsius-2021// and there is the next possible extreme cold night in eastern parts of the country.
For Tuesday´s morning, there are predicted very similar minimum temperatures such on Monday, moreover, very dry air in the East Carpathians reacts on the current weather with very early evening´s cooldown.
In Leszczowate (Woj. Podkarpackie) temperature already at 19:00 dropped to -23,4°C and is still declining!
If cloudiness linked with frontal system, which will bring snowing, will arrive on the border areas with Ukraine and Belarus later, we should watch the next winter surprise from Poland in form of quite unexpected Siberian frosts.
GFS for southeastern Poland for this evening and the night predicted only -10/-15°C, therefore, this temperature is really surprising.
We will see, how low temperatures will drop at following night, temperature below -27,8°C is not totally fully excluded.
From the next countries, during current coldwave, in Slovakia was measured -25,0°C /https://mkweather.com/2021/01/18/slovakia-250celsius-the-strongest-frosts-since-legendary-2017//, in Austria -24,2°C in Hungary -20,4°C /https://mkweather.com/2021/01/18/in-bandon-near-balaton-in-hungary-was-measured-204celsius//, in Switzerland/France -28,0°C /https://mkweather.com/2021/01/11/france-280c-1042-masl-and-262c-840-masl-germany-223c-810-masl-extreme// and in Ukraine below -30°C. In Latvia was measured -31,0°C /https://mkweather.com/2021/01/17/jelgava-latvia-310c-tied-daily-record-from-cruel-winter-1940//, in Belarus -28,7°C, Lithuania -27,5°C, Estonia -25,1°C /https://mkweather.com/2021/01/17/belarus-287c-lithuania-275c-estonia-251celsius-next-night-will-be-deadly//, Romania -23,2°C, Greece -19,3°C /https://mkweather.com/2021/01/18/kozani-greece-193c-snow-in-istanbul-and-30c-forecast-for-turkey//, Bulgaria -17,4°C, Serbia -16,0°C and North Macedonia -15,6°C.
List of next records from Europe and Northern Hemisphere from abnormally strong Major SSW hemispheric event between 25.12.2020 and 15.1.2021 you should find on /https://mkweather.com/2021/01/14/big-extreme-frosts-summary-temperature-records-from-europe-and-northern-hemisphere-during-the-first-half-of-the-peak-of-winter-2020-21//.
Infographics: IMGW, Twitter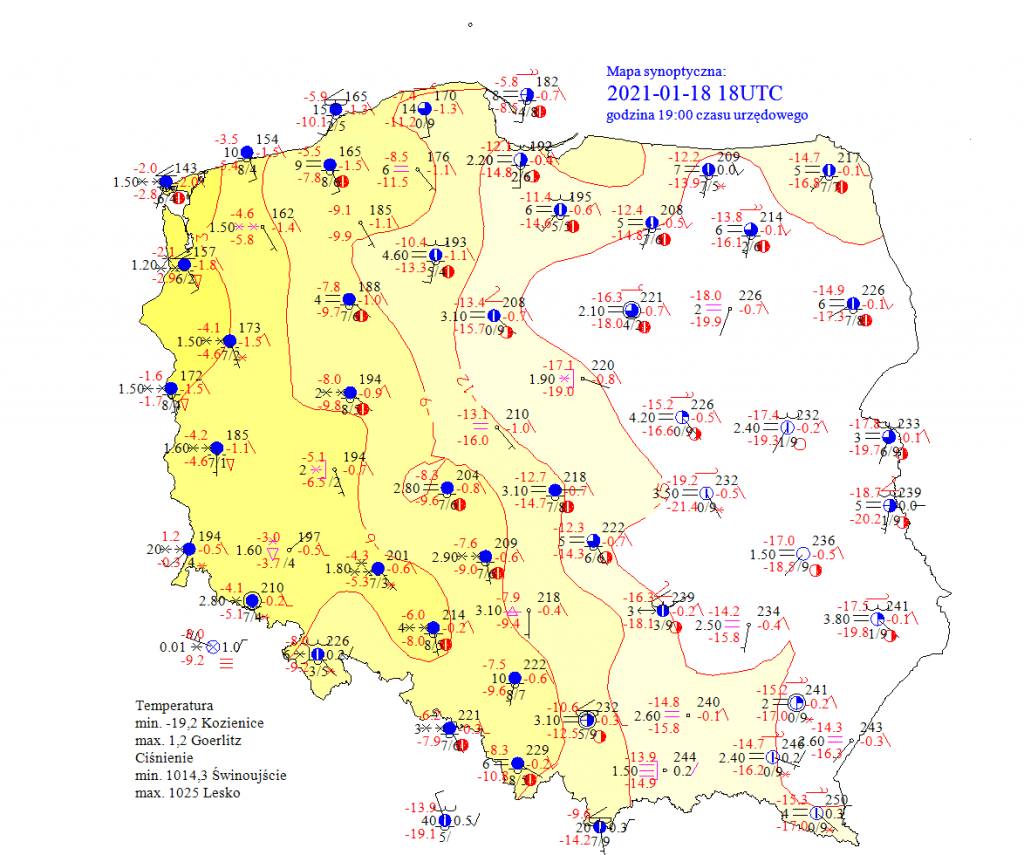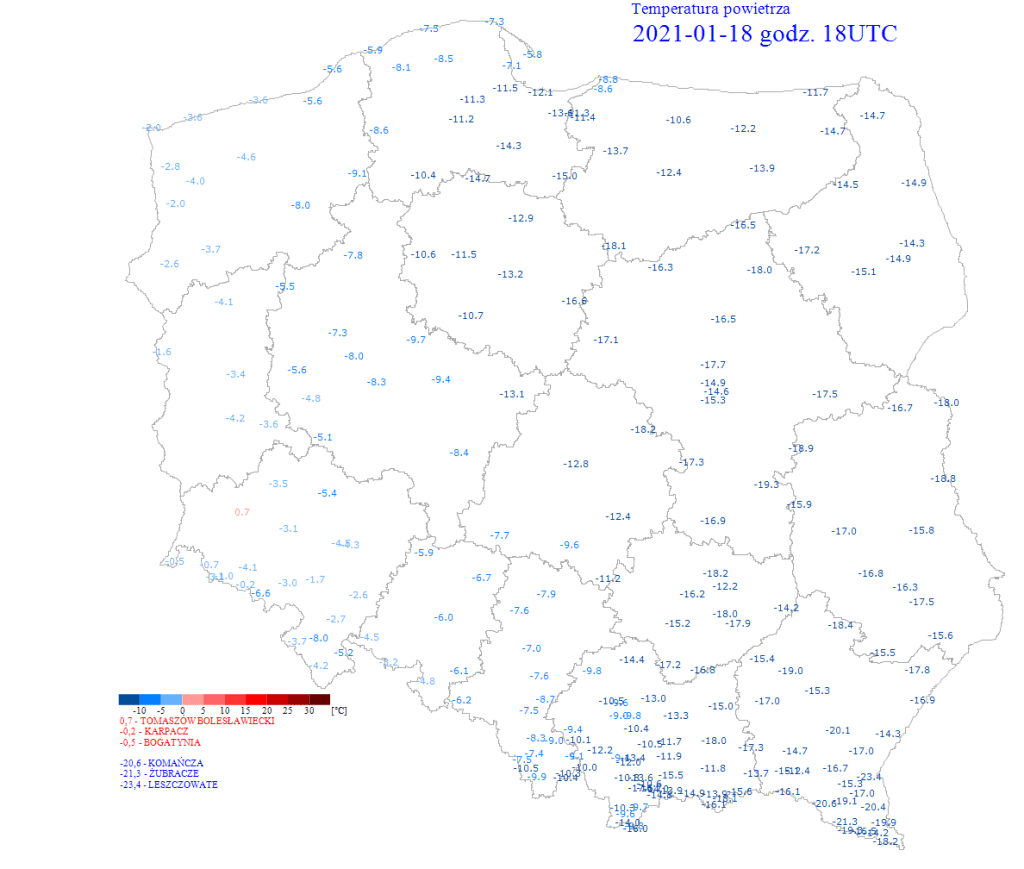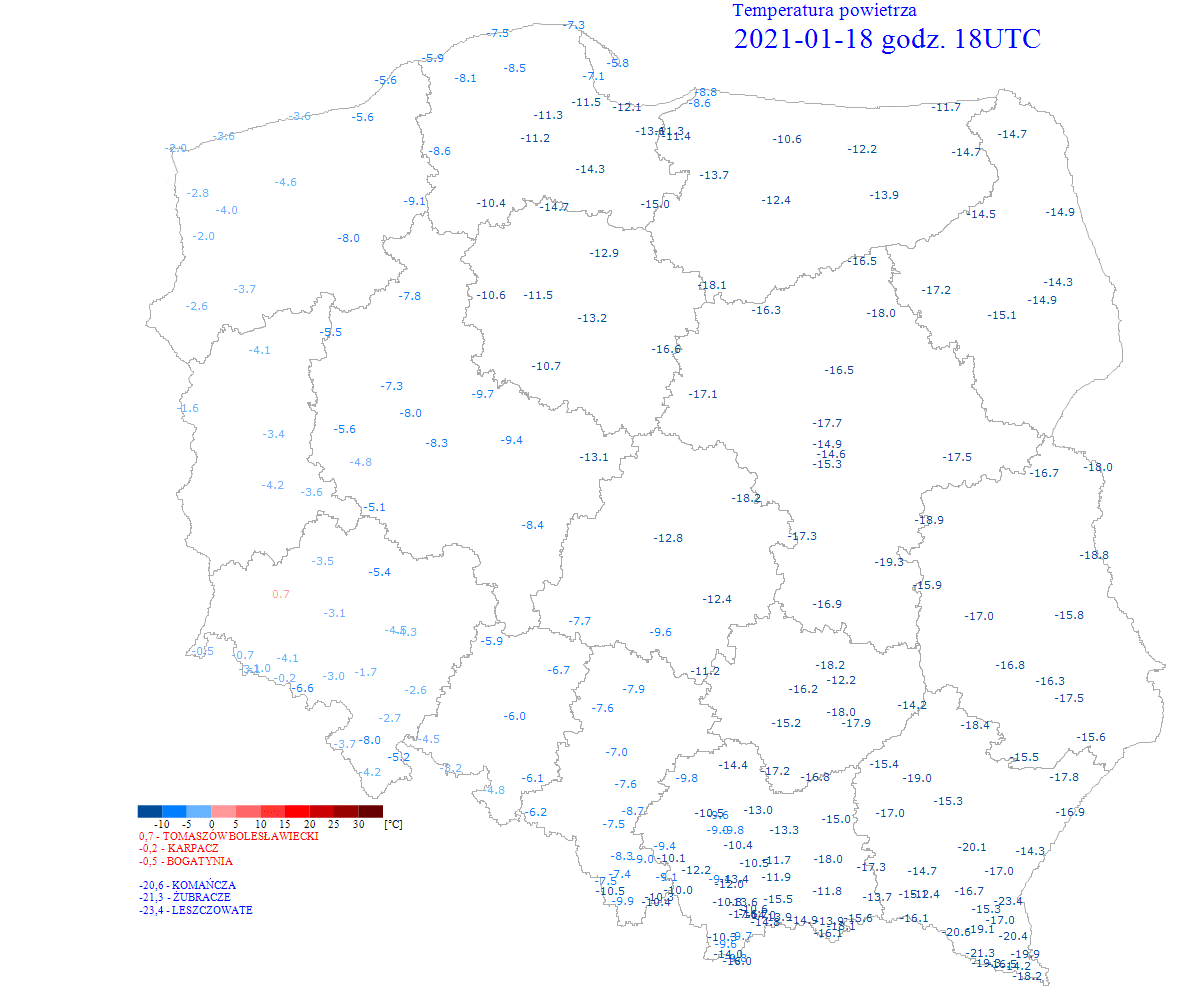 Read more: