Temperatures again below -20°C: March in Europe brings a big temperature shock!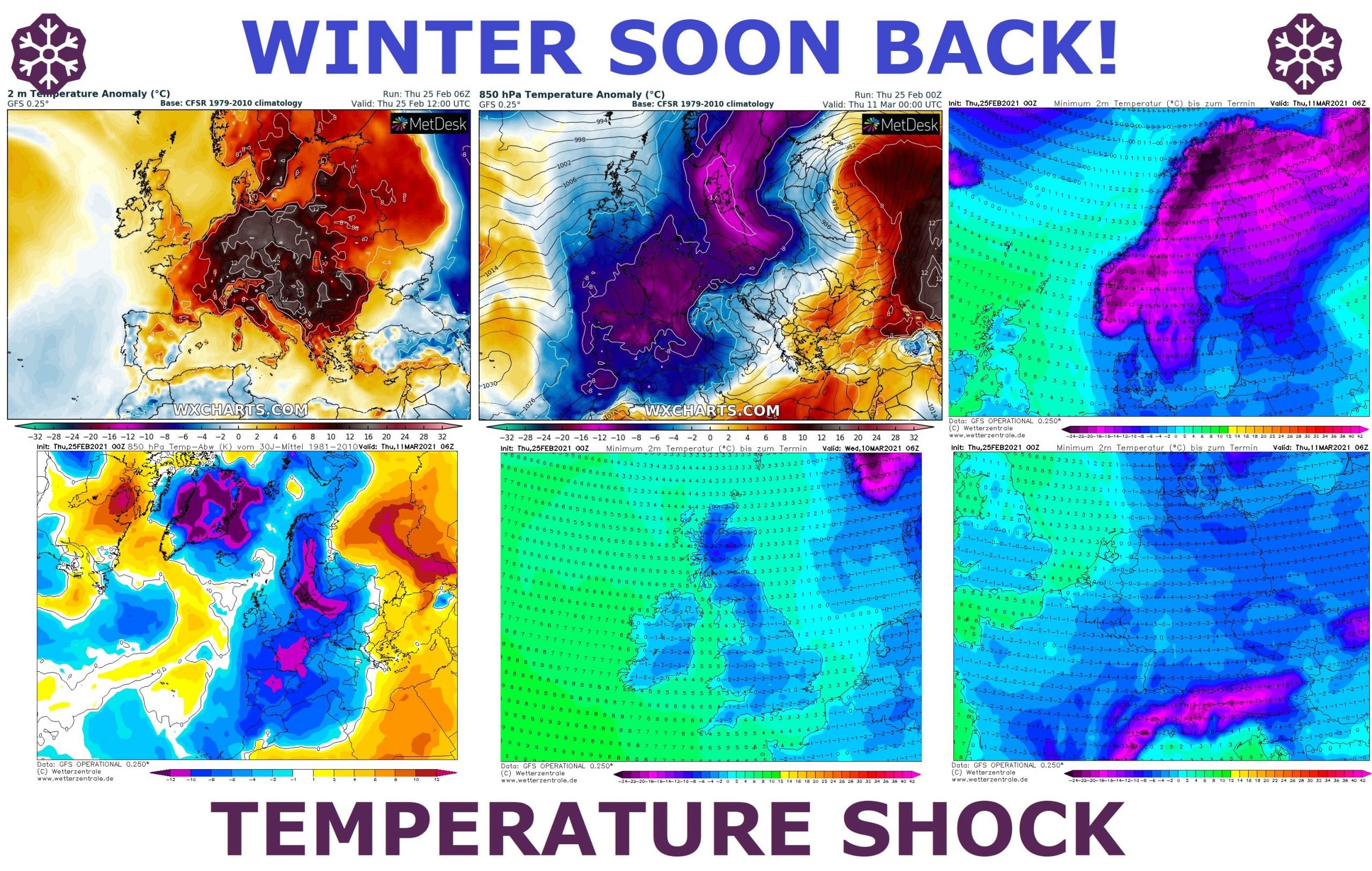 From extreme to extreme! After historic Siberian coldwave in February 2021 finally has come extremely warm, regionally even hot spring weather /https://mkweather.com/2021/02/25/winter-heatwave-hit-croatia-264c-slovenia-253c-and-northeastern-italy-252c-2021-hot/; https://mkweather.com/2021/02/25/poland-213c-slovakia-205c-czechia-200c-vs-austria-226c-hungary-217c-germany-216c//, but nature is uncompromissing and in March 2021 are waiting us the next temperature shocks!
Already at the weekend, Europe hits powerful cooldown, but it still won´t be so bad, such as prepared return of Siberian / Arctic winter around 6. and 11. March, when anomalous cold air again hit parts of Europe.
Extremely cold mornings with minimum temperature below -20°C should appear in Central European basins and valleys, again, in Scandinavia temperatures should drop into interval -35/-40°C and in Scotland, -15°C and in England -10°C is again expected!
In comparison with extremely warm last February 2021 workweek, with temperatures above +20°C, it should be regionally cooldown more than 30°C in parts of continental Europe.
If you put away winter clothes into wardrobes, you should take them out again already around the next weekend, when the first peak of coldwave is possible.
Then, around 11. March, the next peak is possible yet. The first peak should hit mainly eastern parts of Europe, while the second peak is forecasted to hit almost all Europe.
Warmer spring weather is still expected to the second half of March 2021.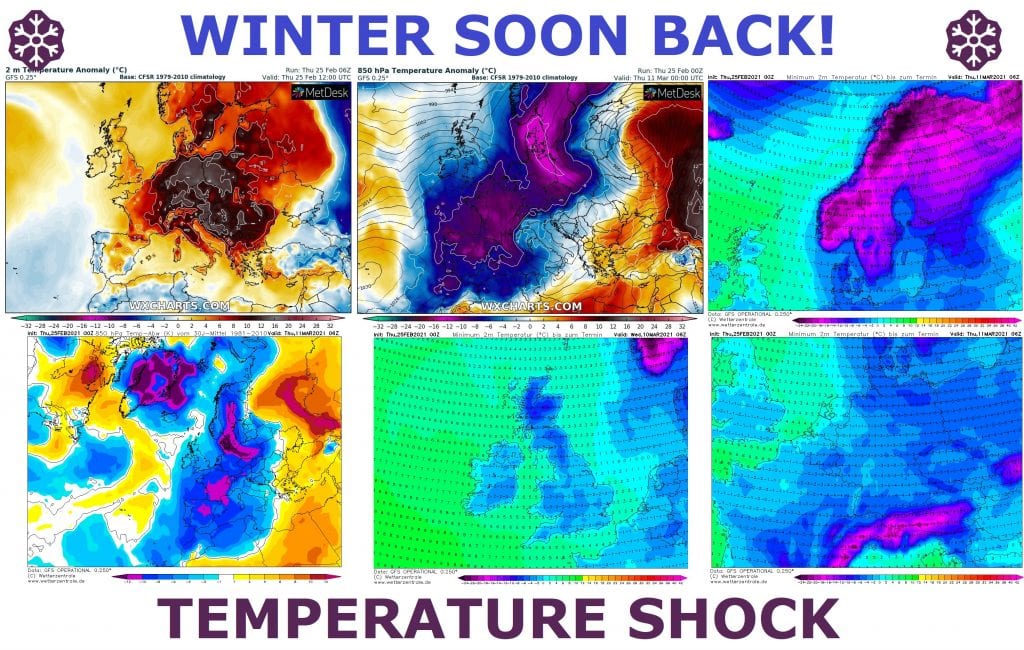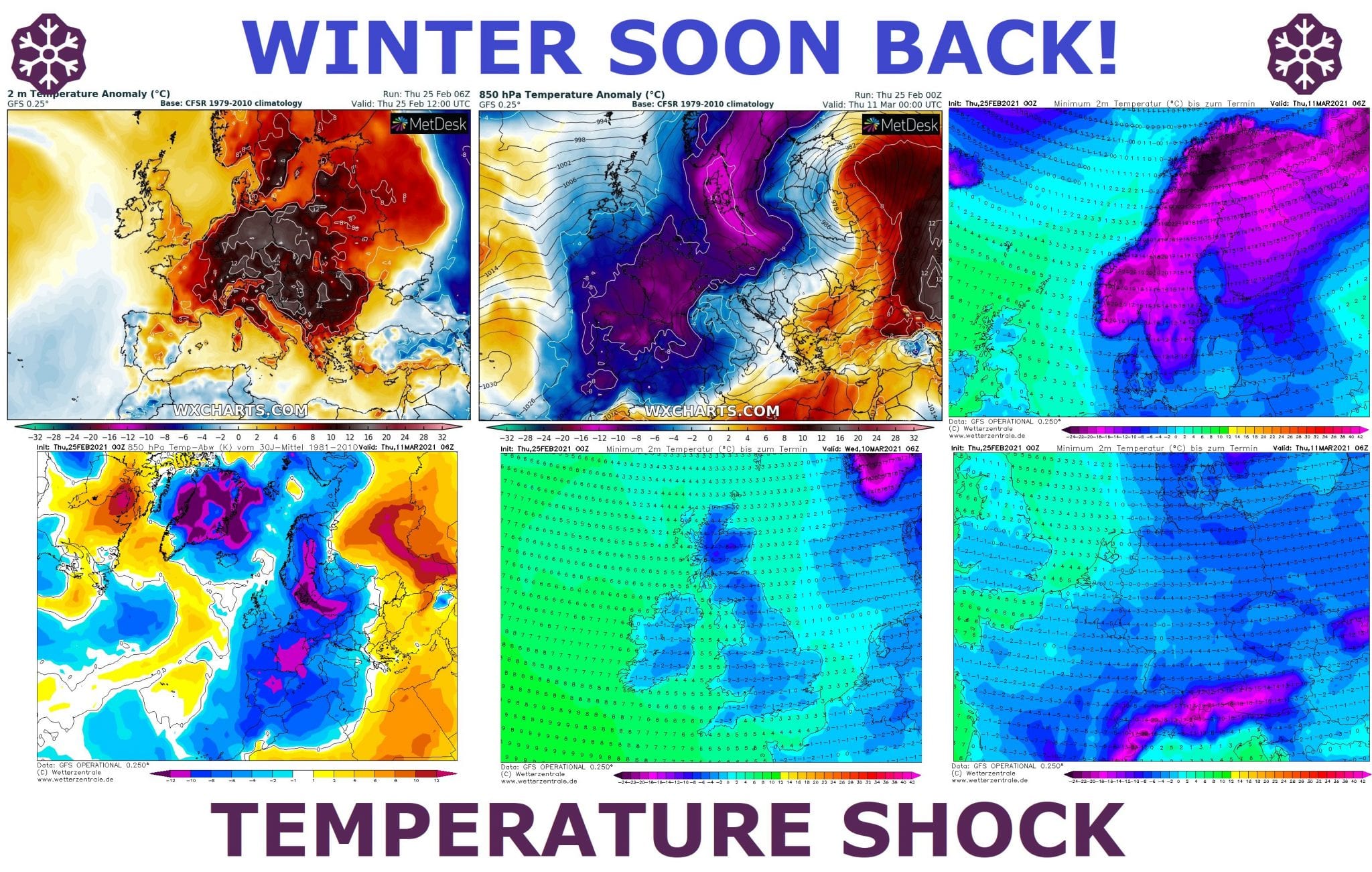 Infographics: wetterzentrale.de, wxcharts.com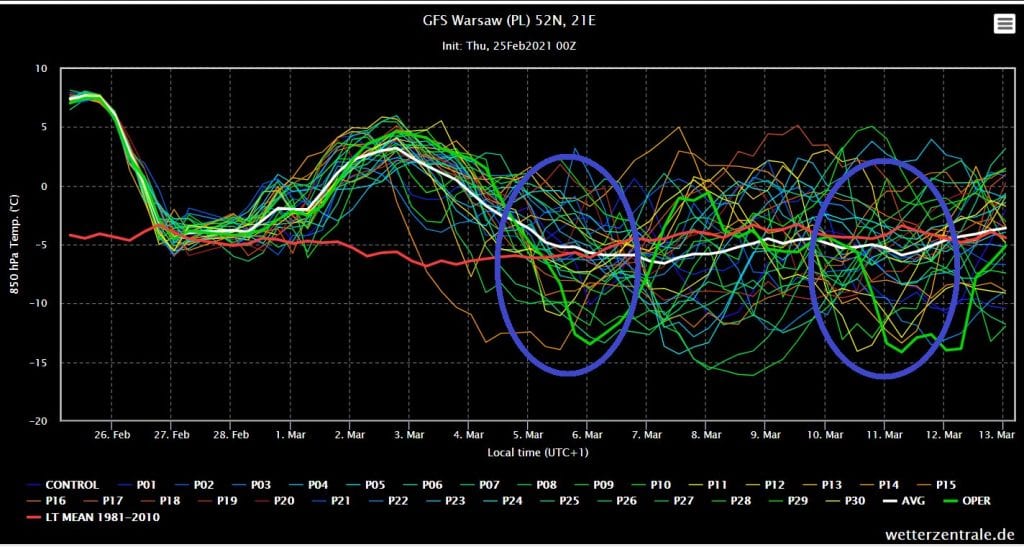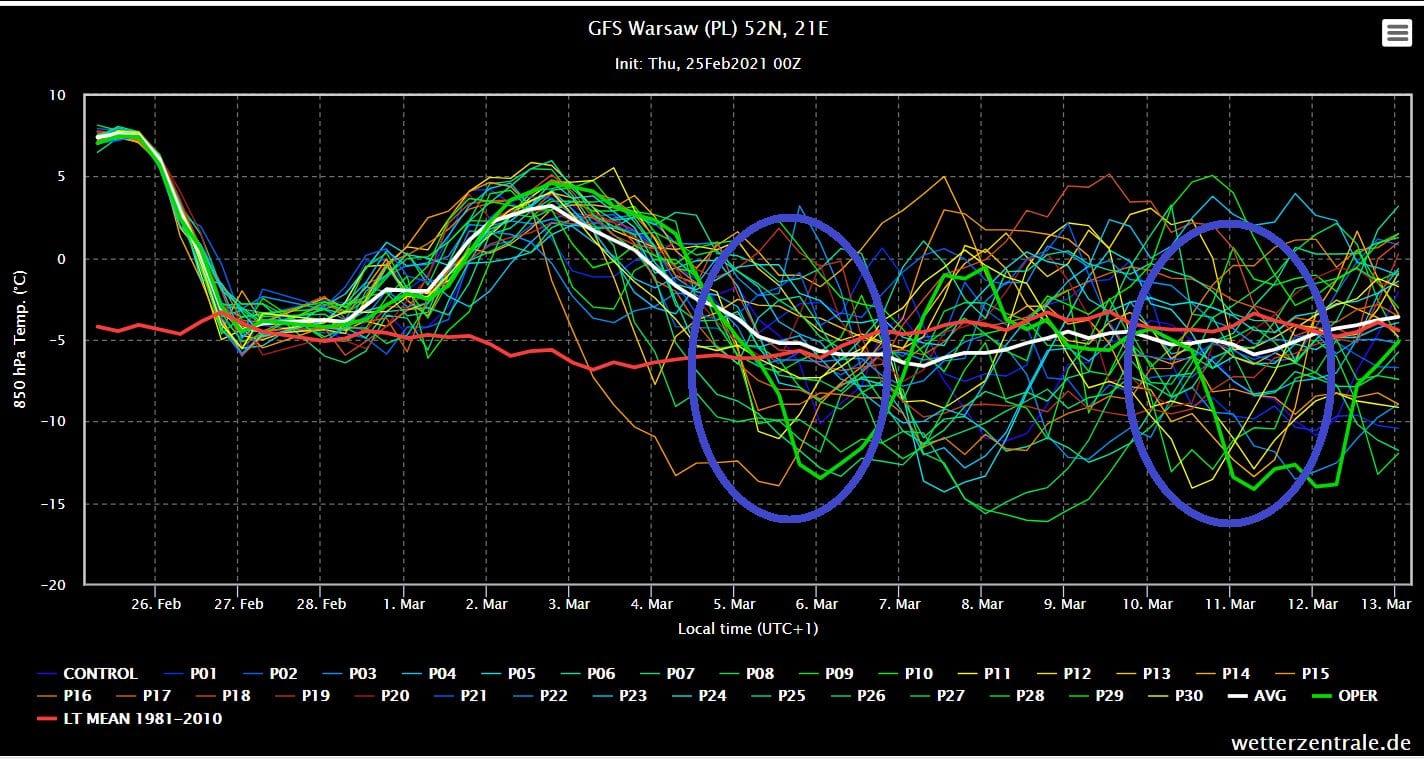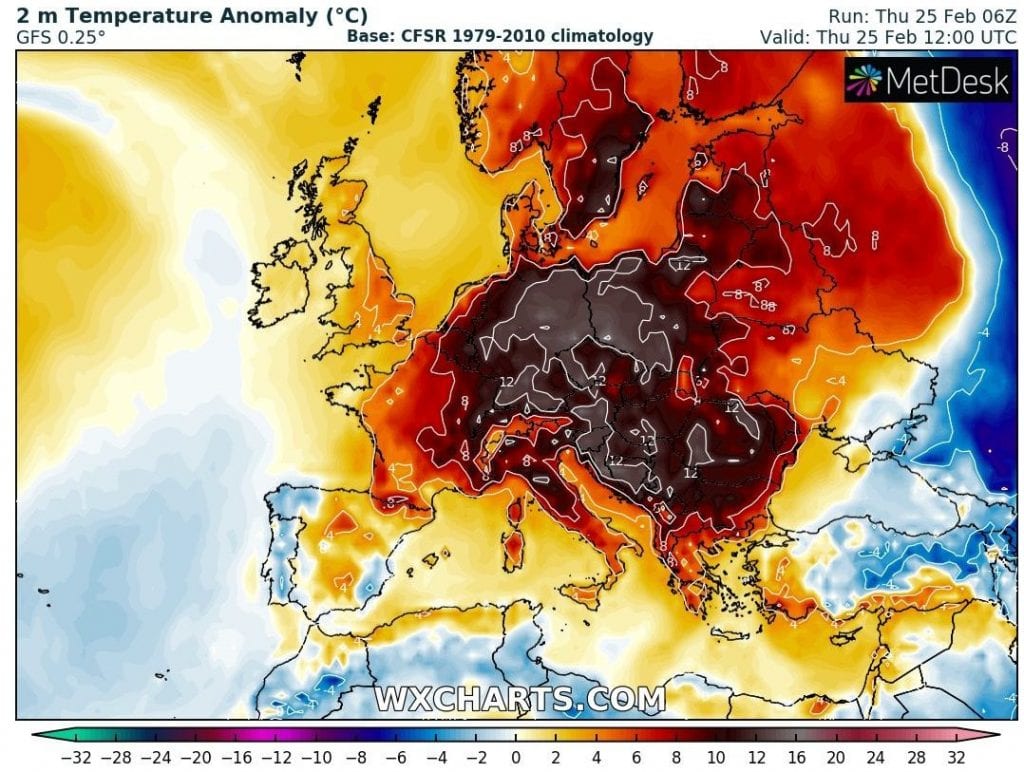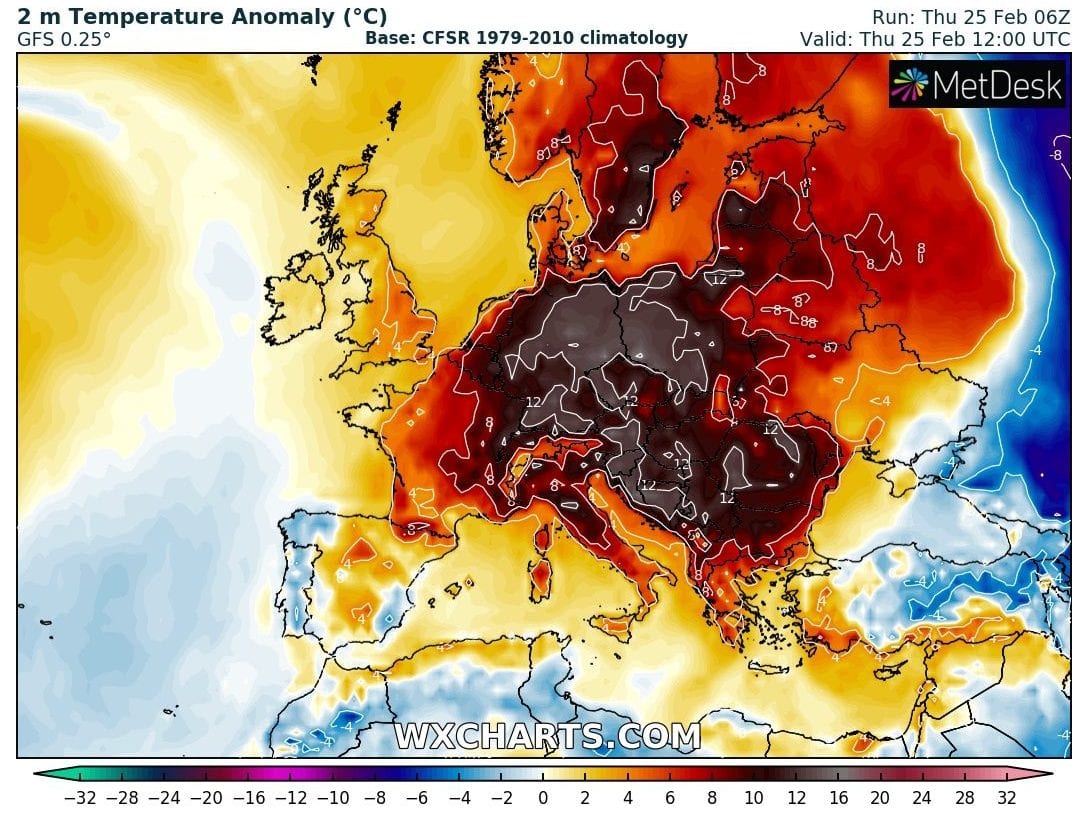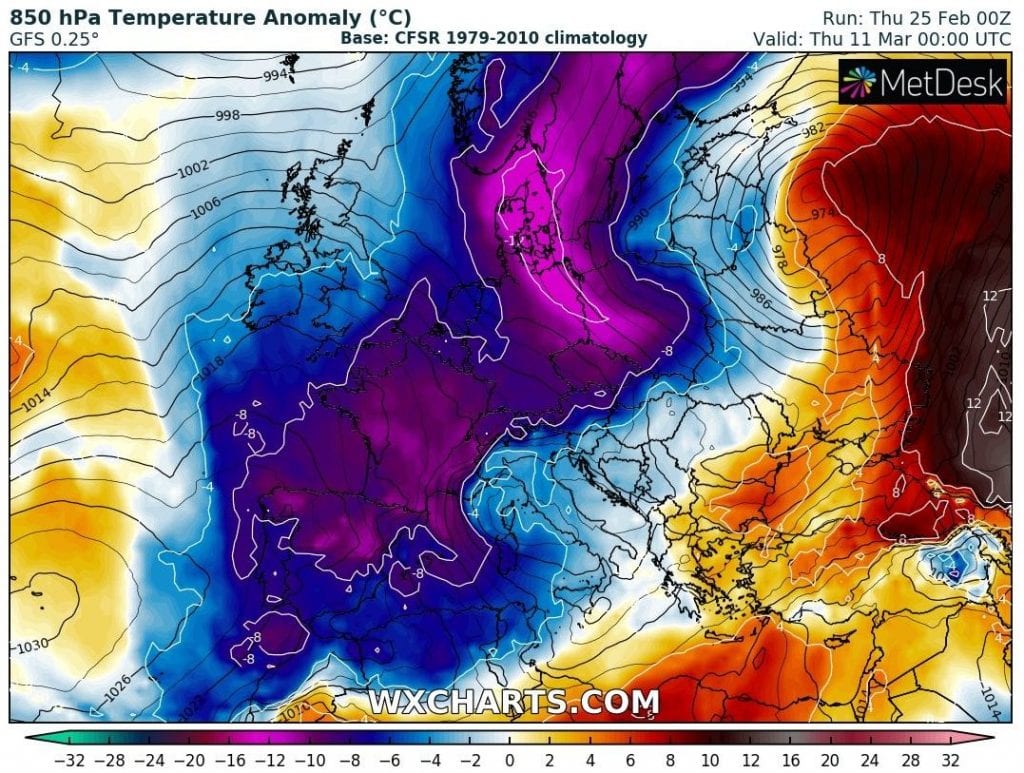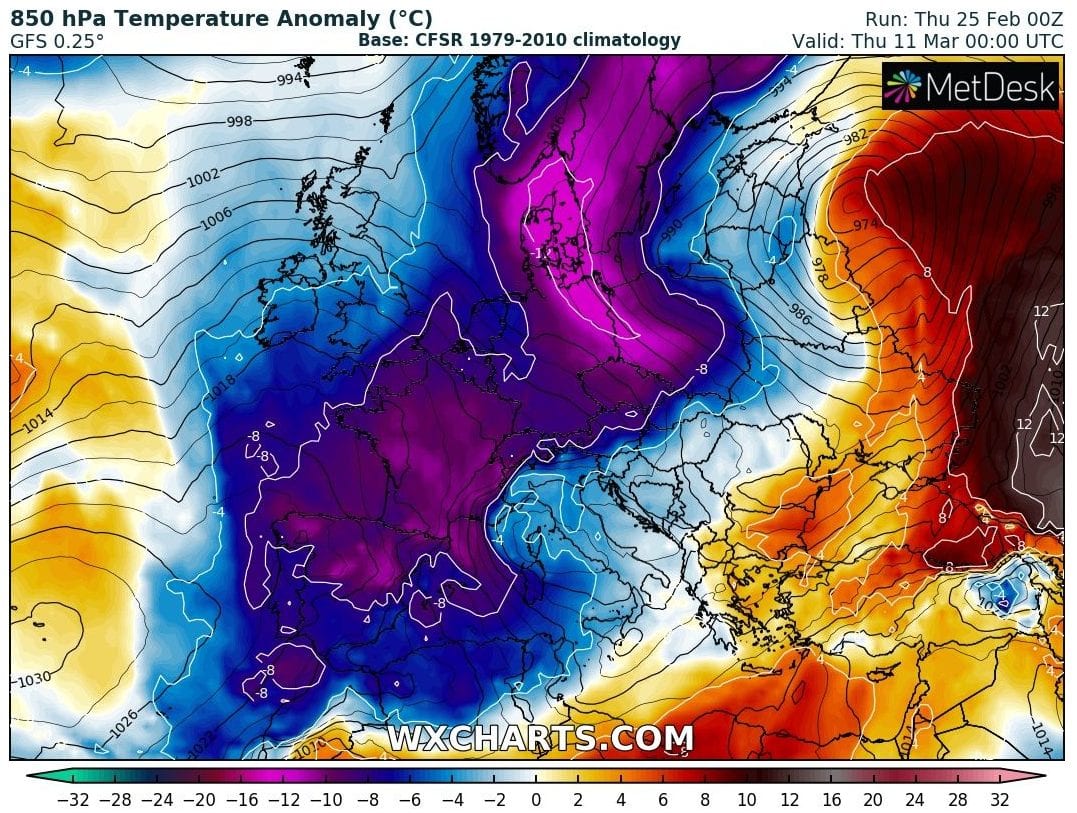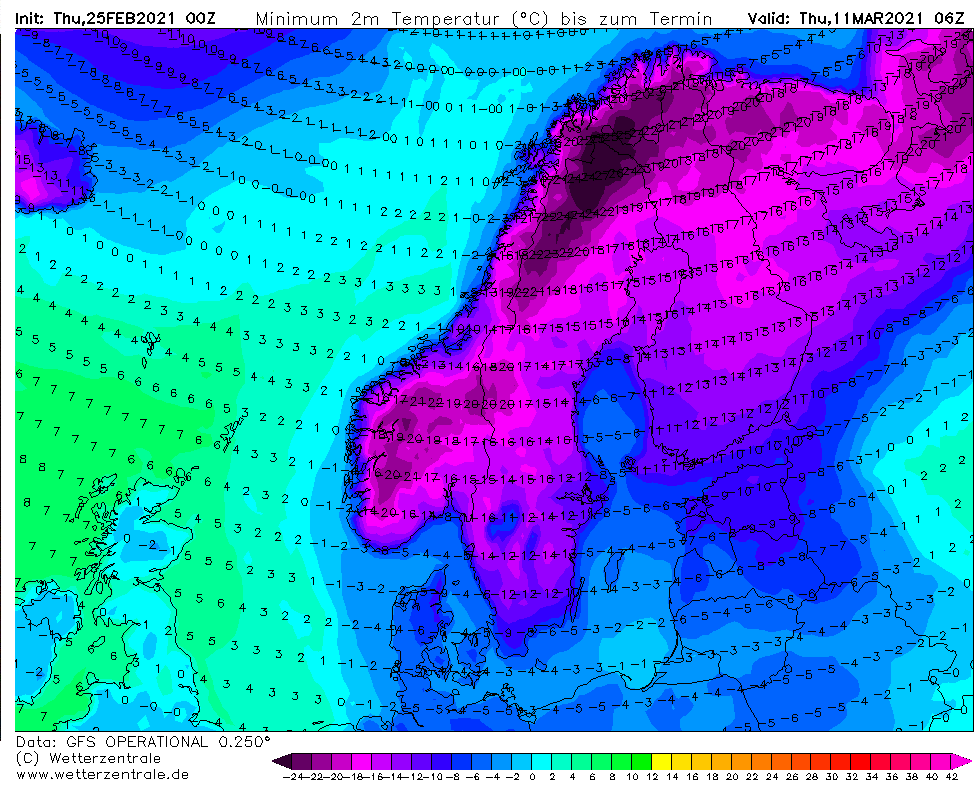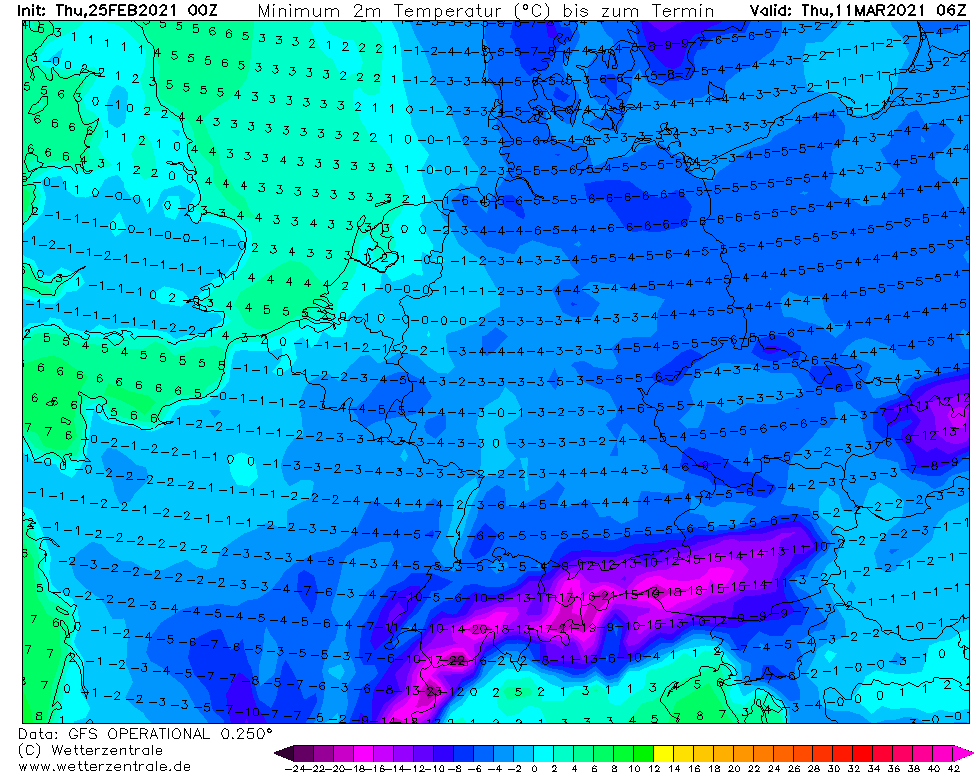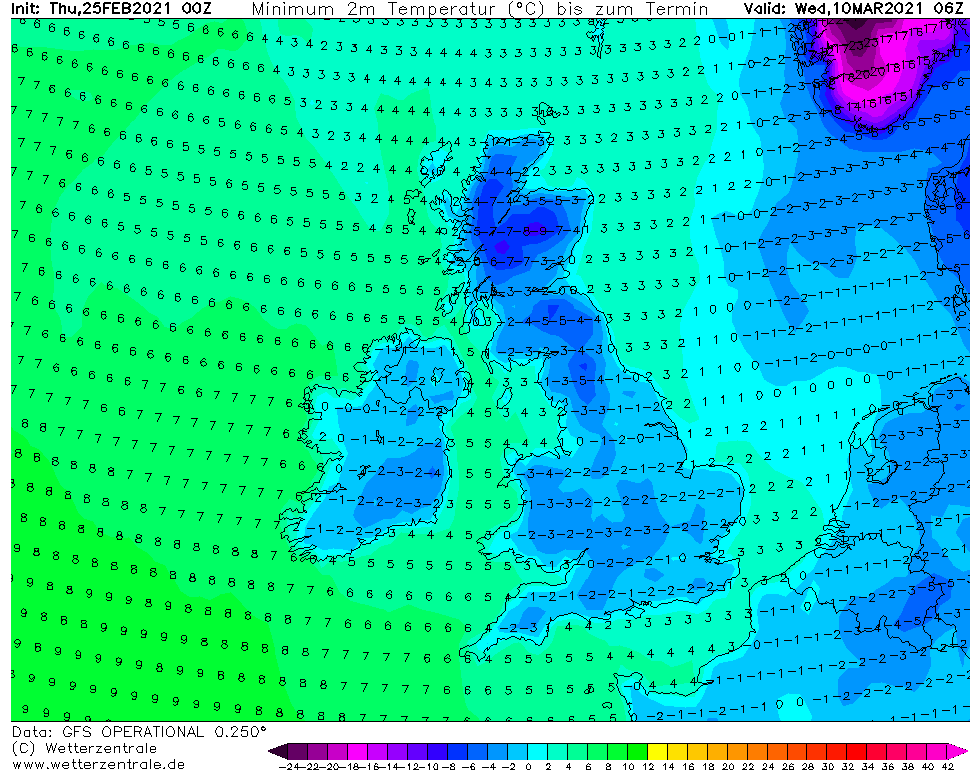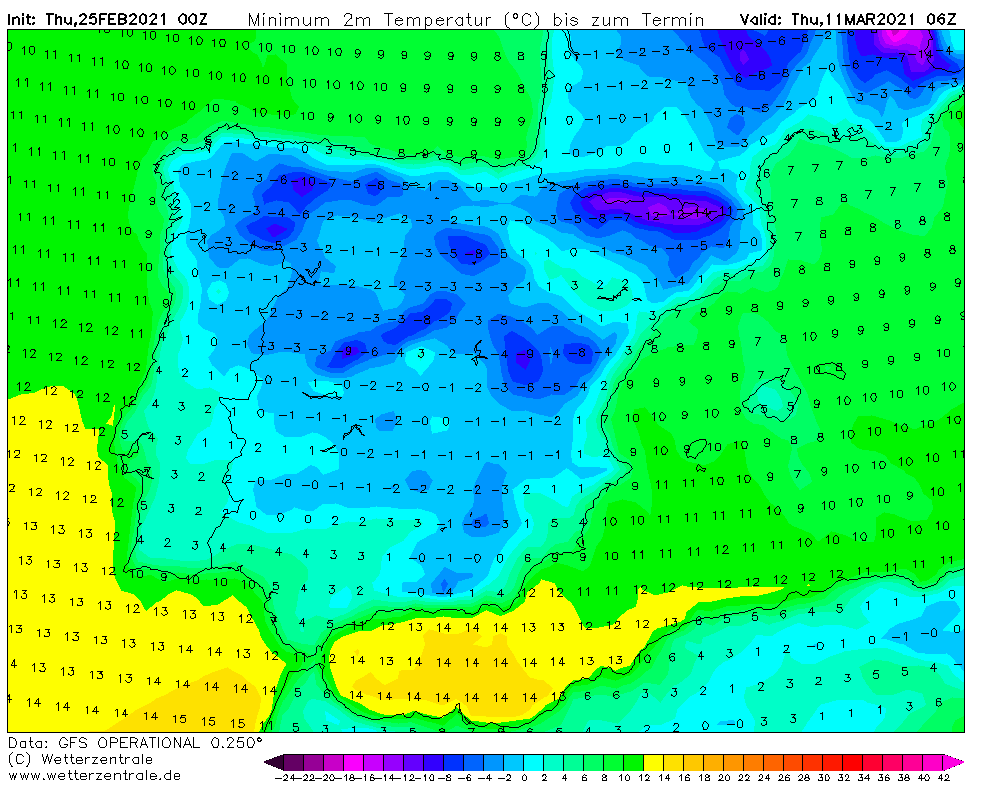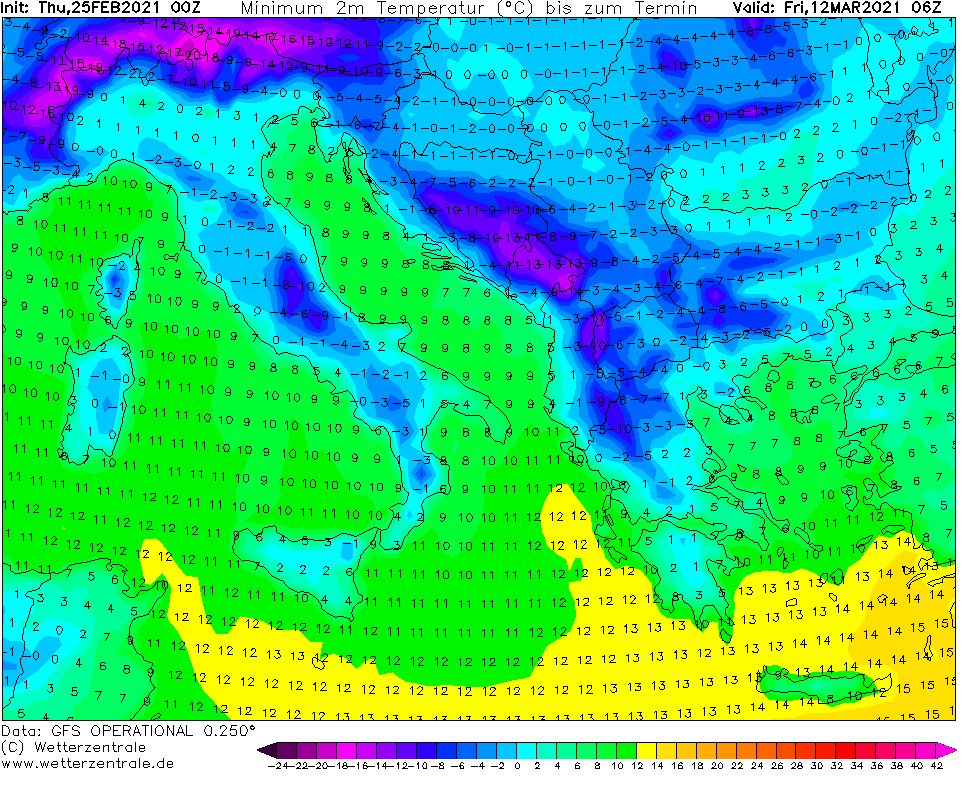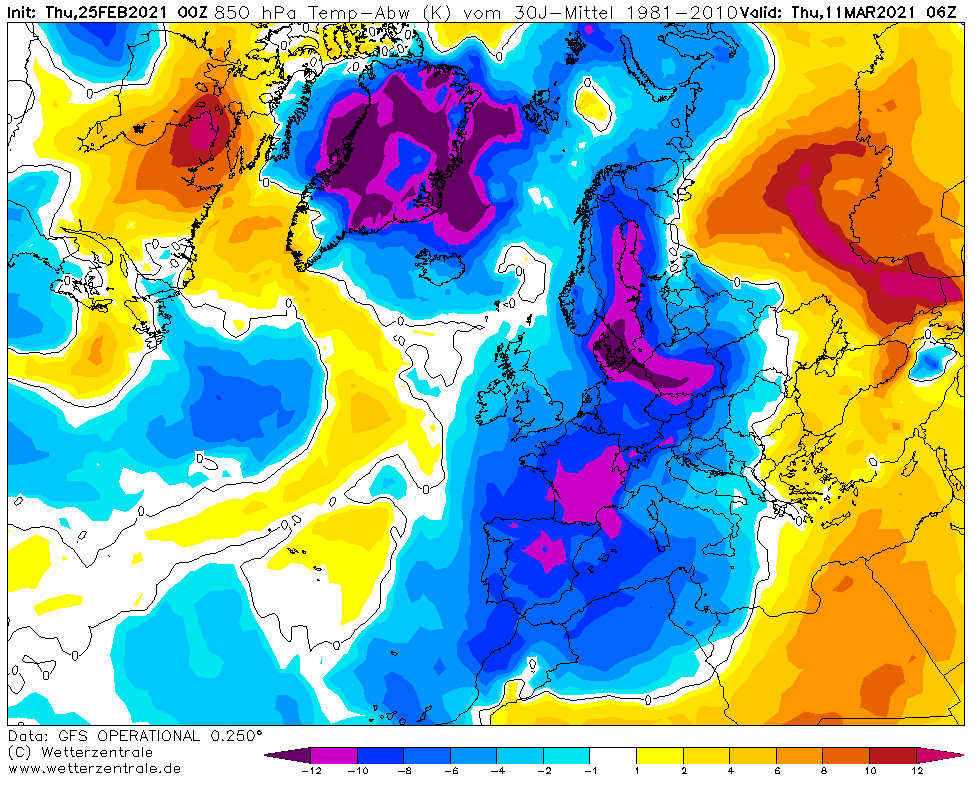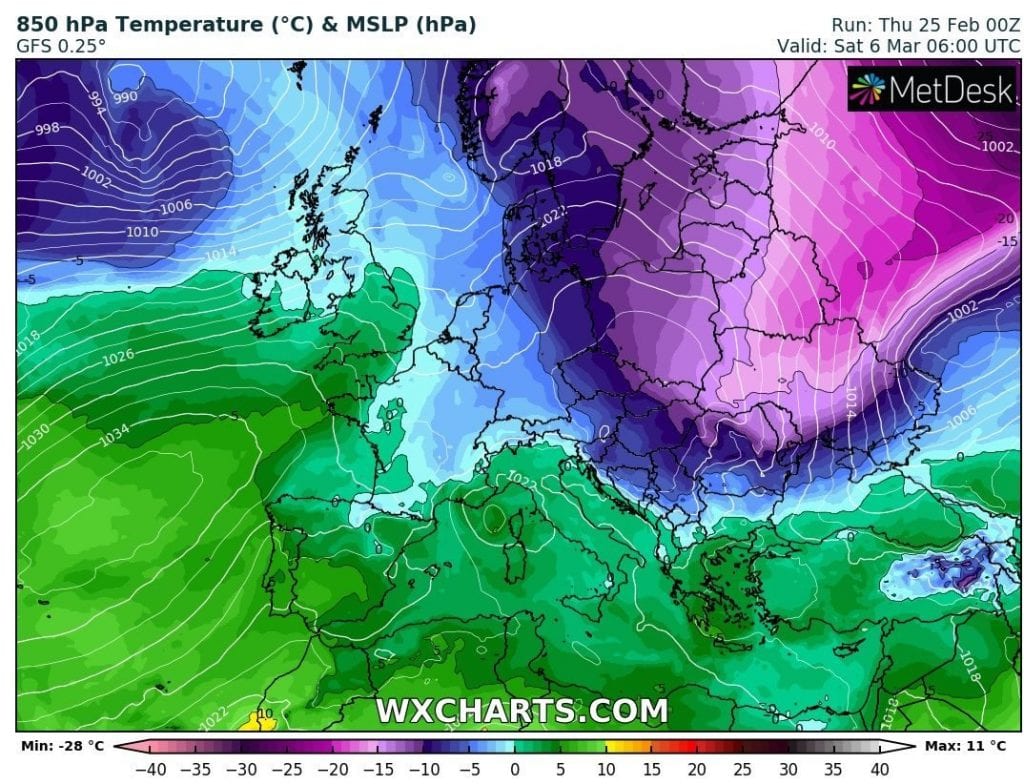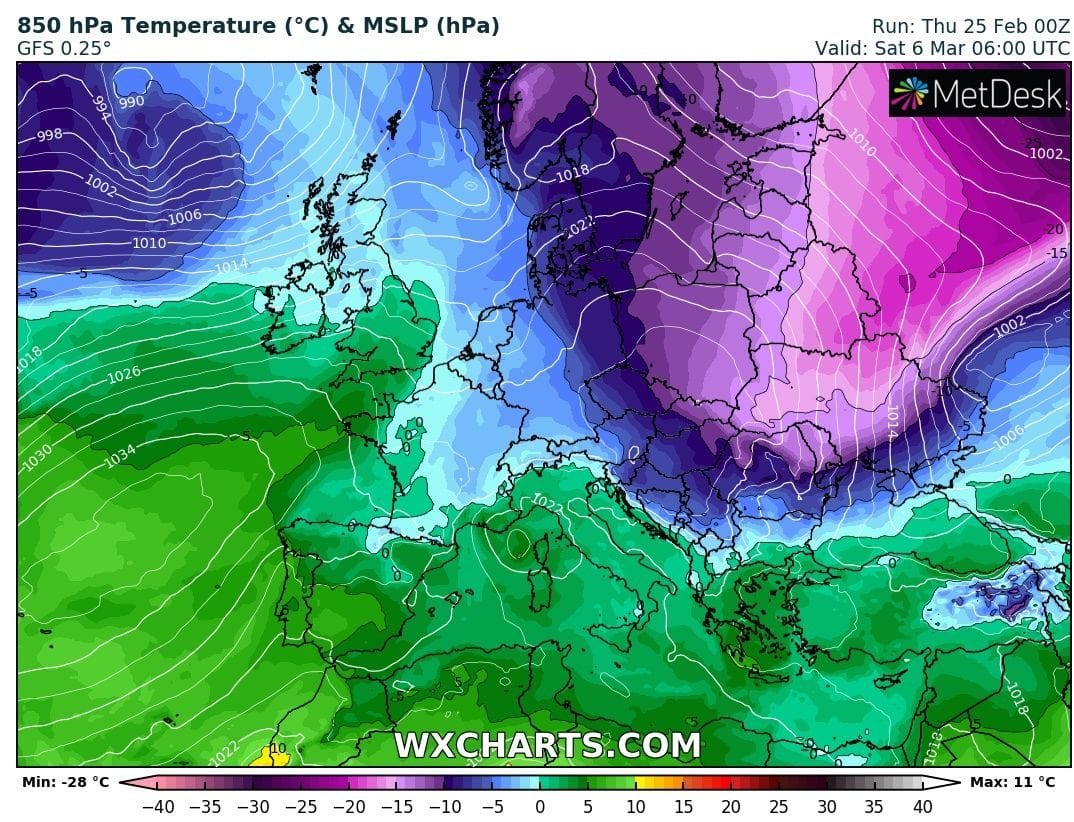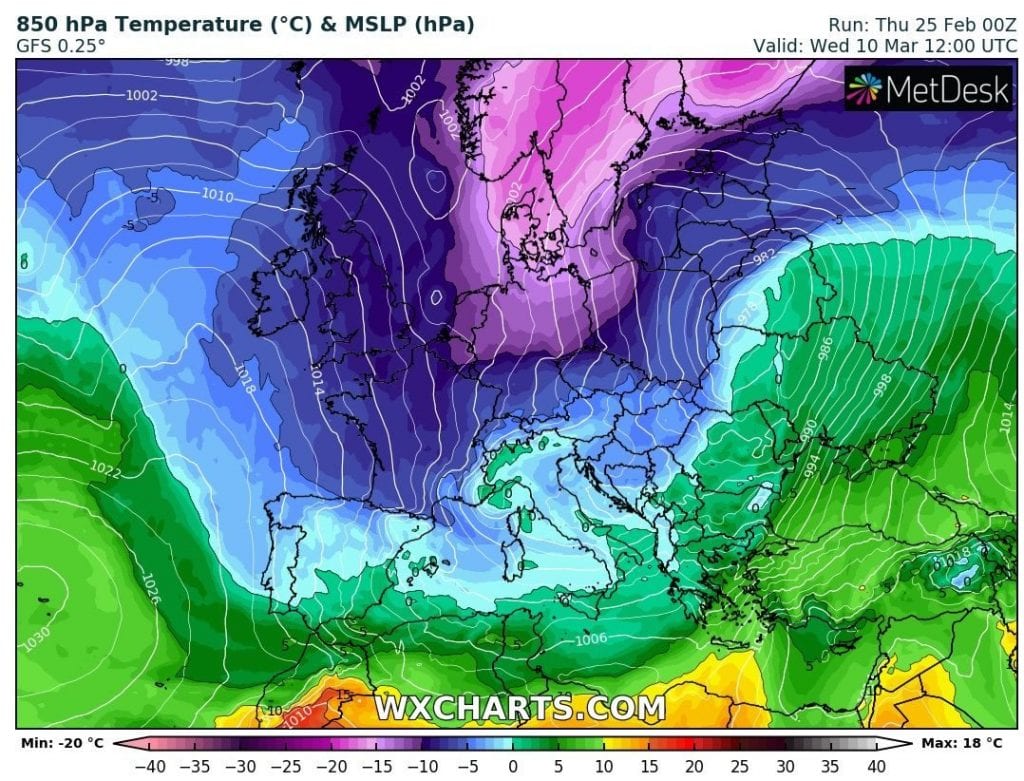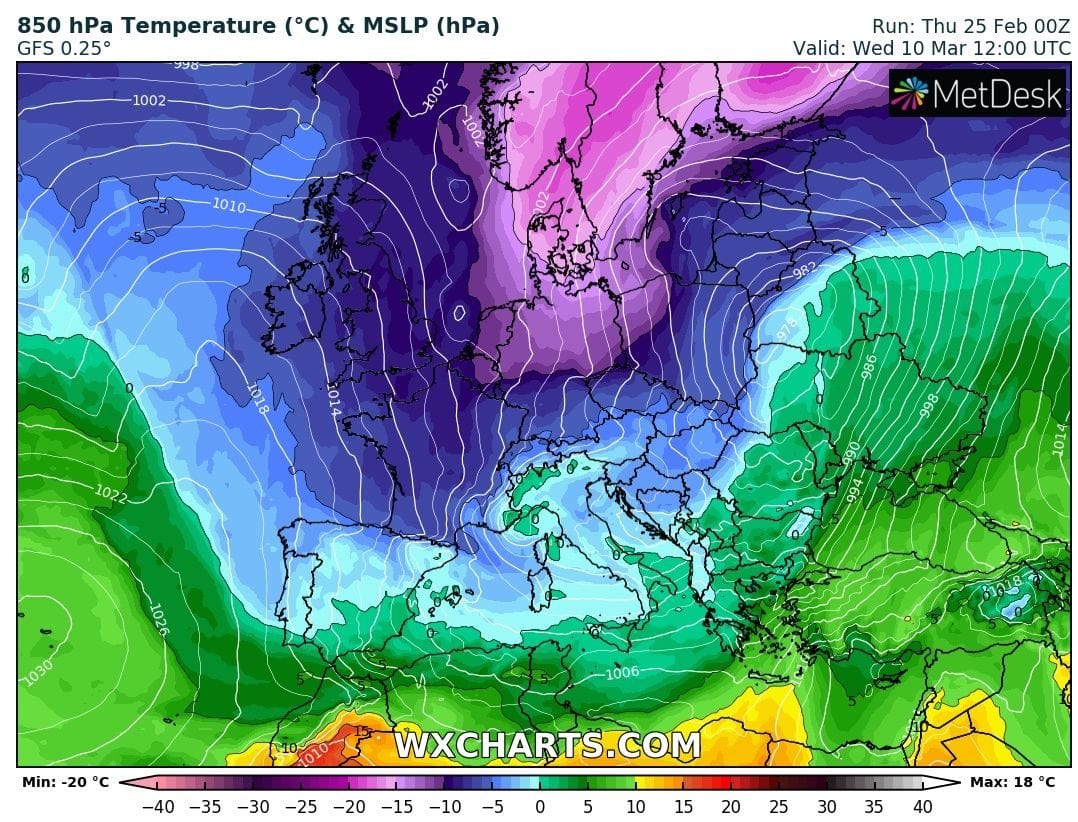 Read more: