Such as on seesaw! Forecast models again returned extremely cold outputs for upcoming second, but too for possible third peak of Siberian winter in Europe.
Both peaks should arrive druing the first February 2021 decade, around 3. and 9. Feburary, although, in British Islands, the second peak already begun /https://mkweather.com/2021/01/24/the-second-peak-is-here-the-heaviest-snowing-in-london-for-3-years-2021//.
While within polar vortex part will be really snowy (or rainy in warmer parts of Europe) /https://mkweather.com/2021/01/23/adriatic-low-in-poland-and-slovakia-should-bring-snow-calamity-and-regionally-20-50-cm-of-snowfall-mk//, after its transition above Europe, extremely cold air will found a way into mid-latitudes again.
Frosts won´t hit only Scandinavia, where -40/-45°C during both peaks is expected, but too central Europe – the first time, around 3. Feburary mainly Carpathian and Alpine basins and valleys, where should temperature drop into interval -20/-25°C again, and around 9. Feburary mainly nothern parts of Central Europe – northern Poland, Germany, or Baltic states and Belarus, when similar temperatures -20/-25°C, in Baltic states even -25/-30°C or below -30°C should surprise.
If magic threeshold -30°C will be overcame again is for now questionable – in Central Europe probably not, or maybe around 9. Feburary, but in Scandinavia, it should be really the coldest times of the winter, with temperatures closer to -45°C such as -40°C.
If coldwave hit Benelux, France, British Island, Spain, Balkan or Easter Europe, isn´t fully known for now, but there are significantly lower chances of cold Siberian outbreak mainly for southern parts of Europe such as for Scandinavia and Central Europe.
Therefore it will be clever to be prepared for the next winter attack, although, little warmer than historical from mid-January 2021.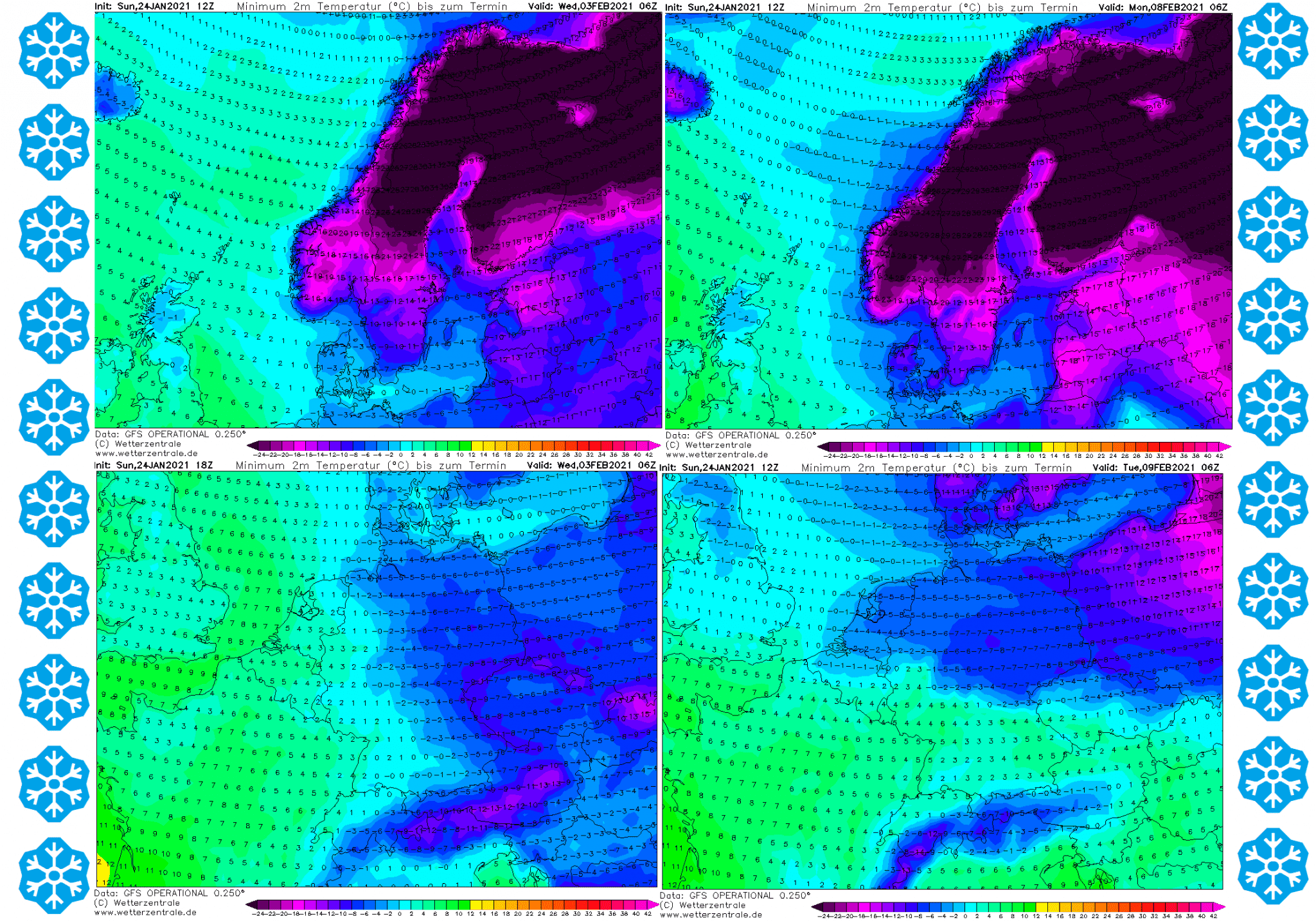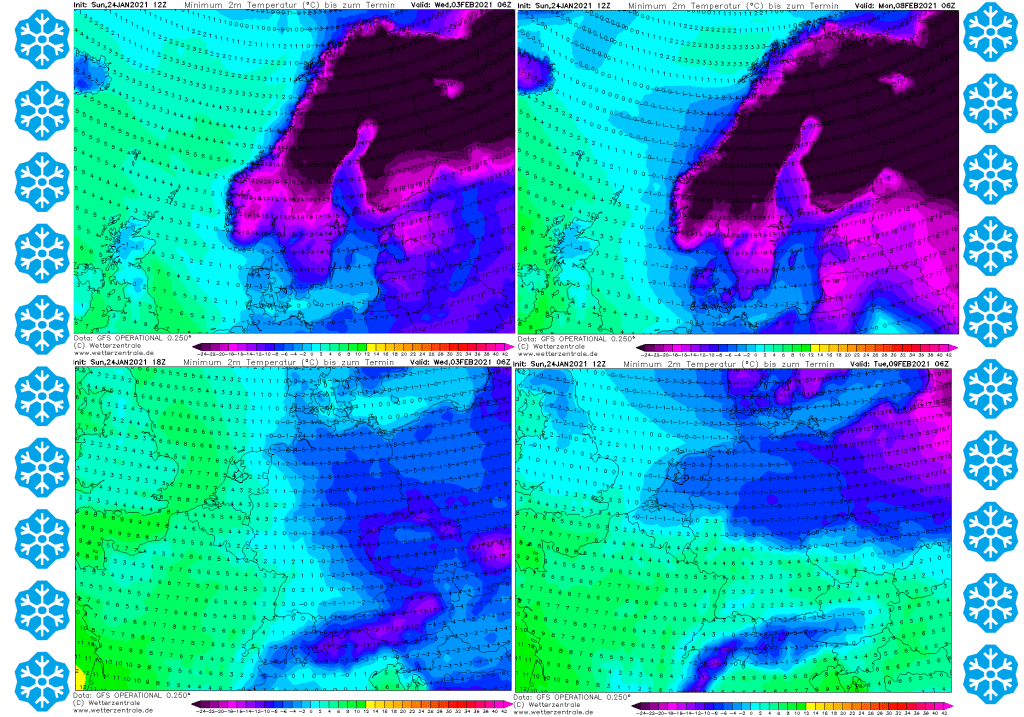 Infographics: wetterzantrale.de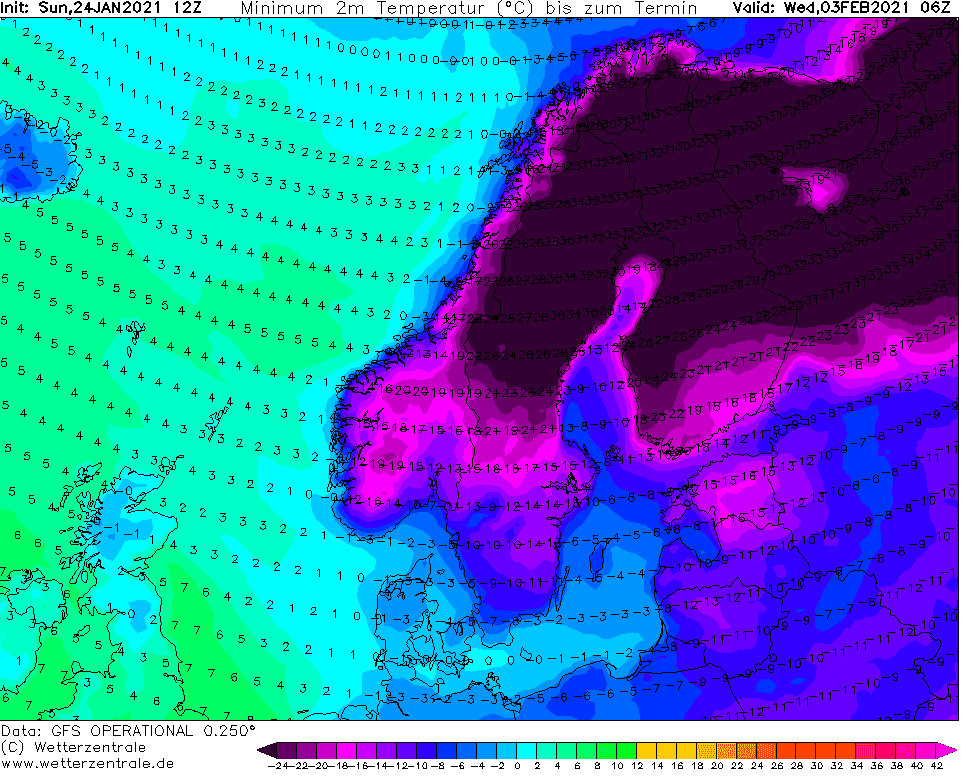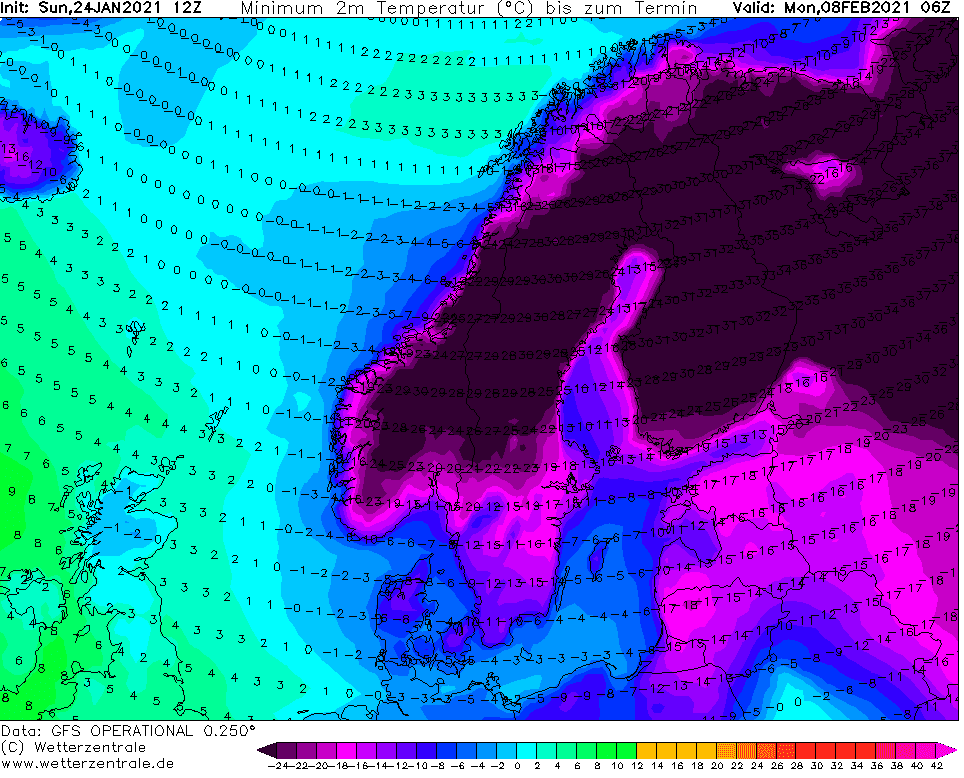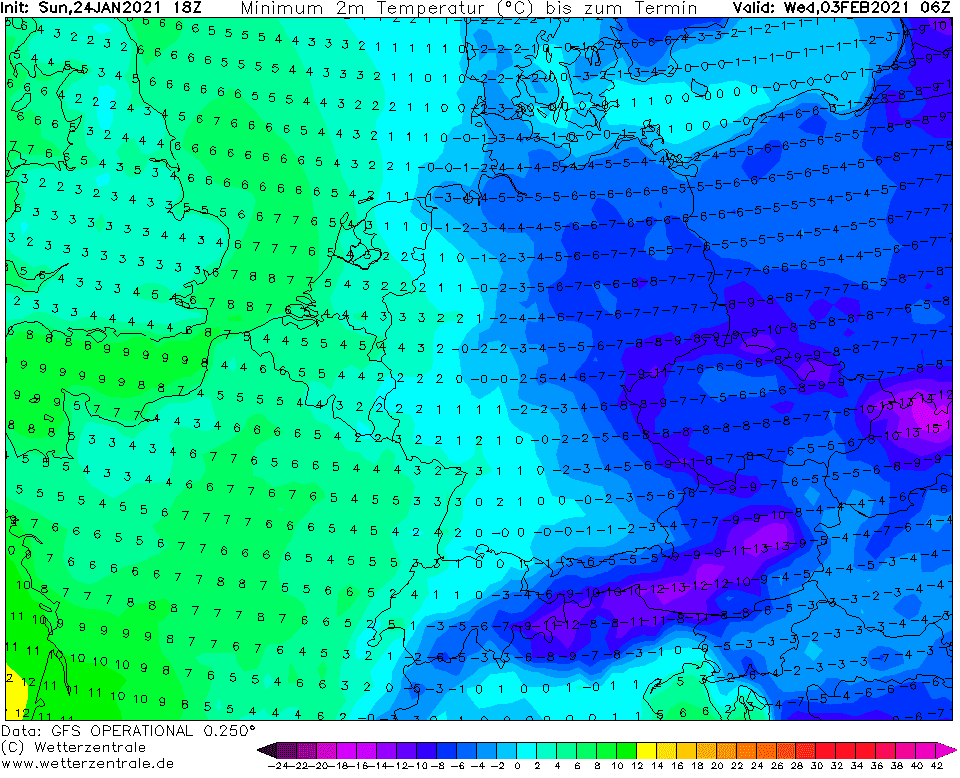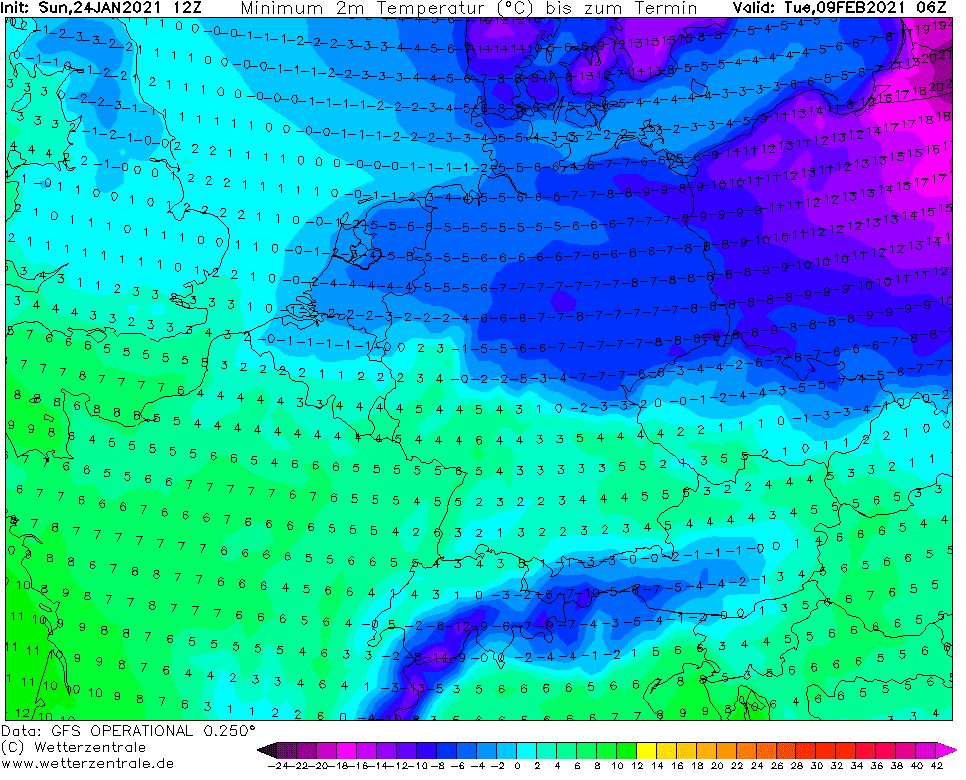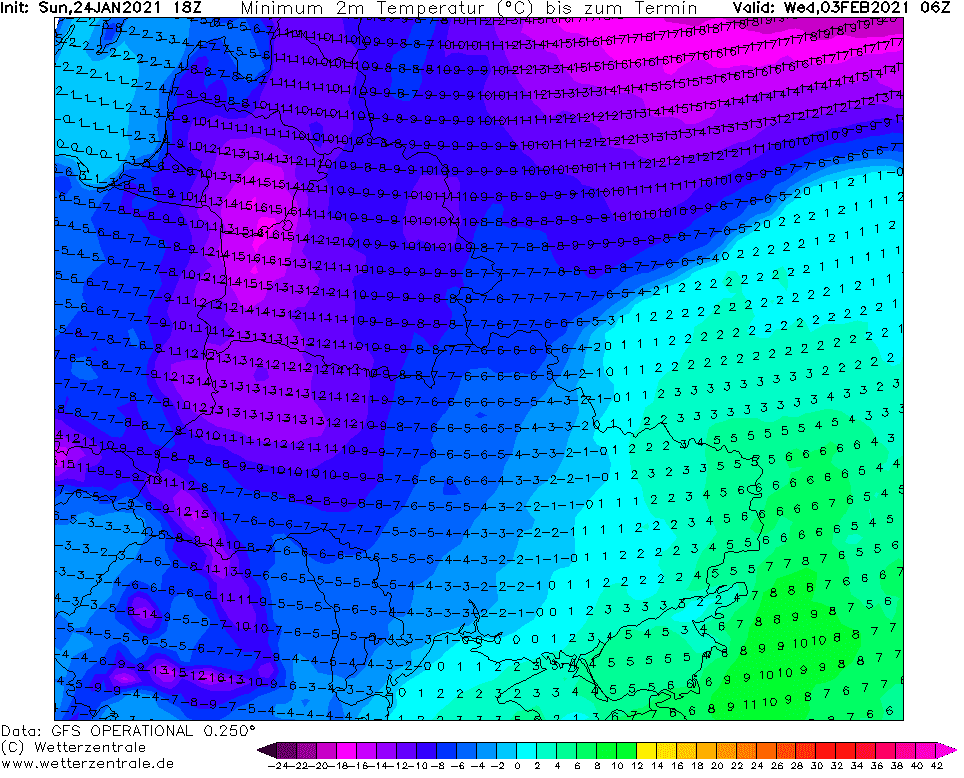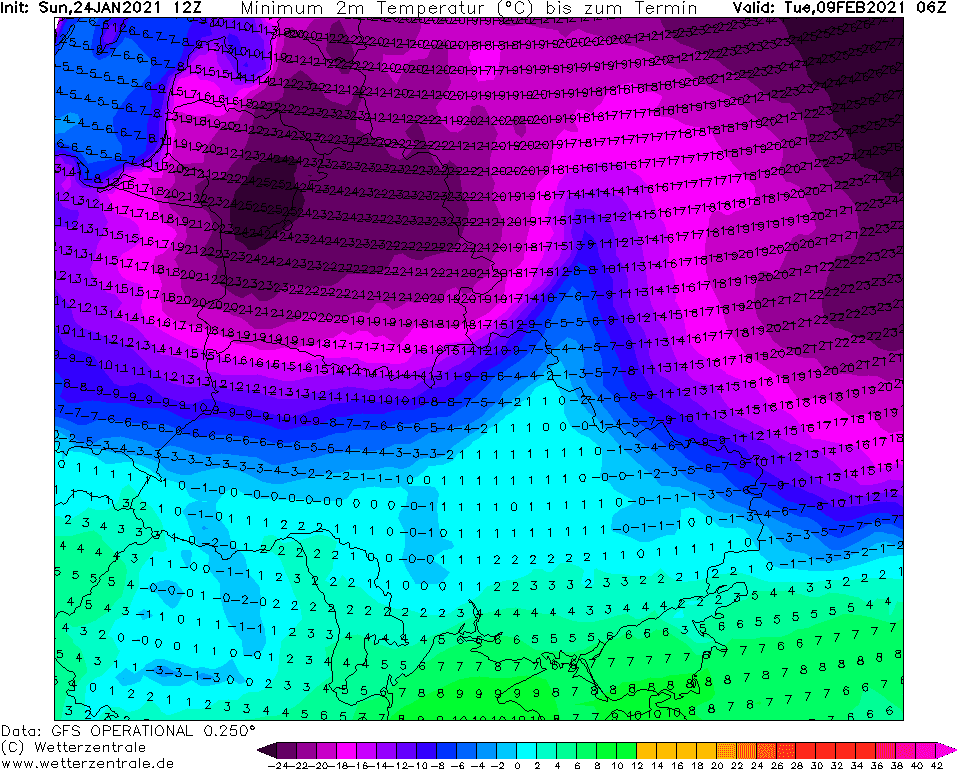 Read more:
(Visited 248 times, 1 visits today)