The second peak is here, the heaviest snowing in London for 3 years!
The second peak of Winter 2020/2021 is here, and even, third is prepared in the first decade of Feburary 2021!
The newest, second peak was started in British Islands already at the weekend (23.-24. January 2021), when snowing surprised many places in the UK and Ireland.
In London, a few centimeters deep snow cover has created and city reported the heaviest snow conditions since "Beast from the East 2018" event.
During next days, on the back sides of cyclones over Adriatic and Baltic region, will shift very cold air to many parts of Europe, with snowing in a few regions (e.g. parts of Poland, Slovakia, Bulgaria, Greece, European Turkey, Sweden, Finland, Romania, Hungary, Ukraine, Belarus, Latvia, Lithuania and Estonia /https://mkweather.com/2021/01/23/adriatic-low-in-poland-and-slovakia-should-bring-snow-calamity-and-regionally-20-50-cm-of-snowfall-mk//.
Accodring to the newest forecasts, coldwave should have peak around 3. Feburary 2021, with possible frosts in the interval -20/-25°C in the coldest Carpathian/ Central European basins.
However, very shortly should come next coldwave – between 5.-10. February should still surprise extreme Siberian masses in northern half of Europe, again with similar temperatures such as the second wave.
Forecasted -20/-25°C for Central Europe around 3. Feburary 2021 will be a topic of the next Mkweather article.
Infographics: Temperature in 850 hPa anomalies in Europe during next days and peaks of 2nd and 3rd coldwaves /wxcharts.com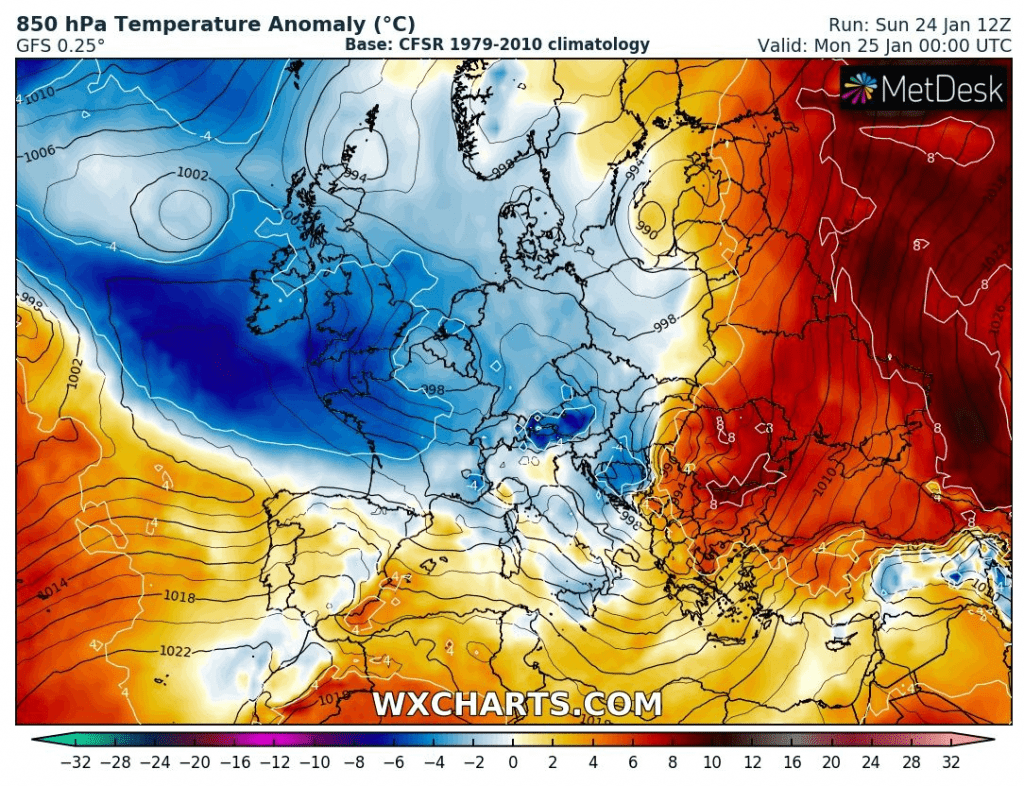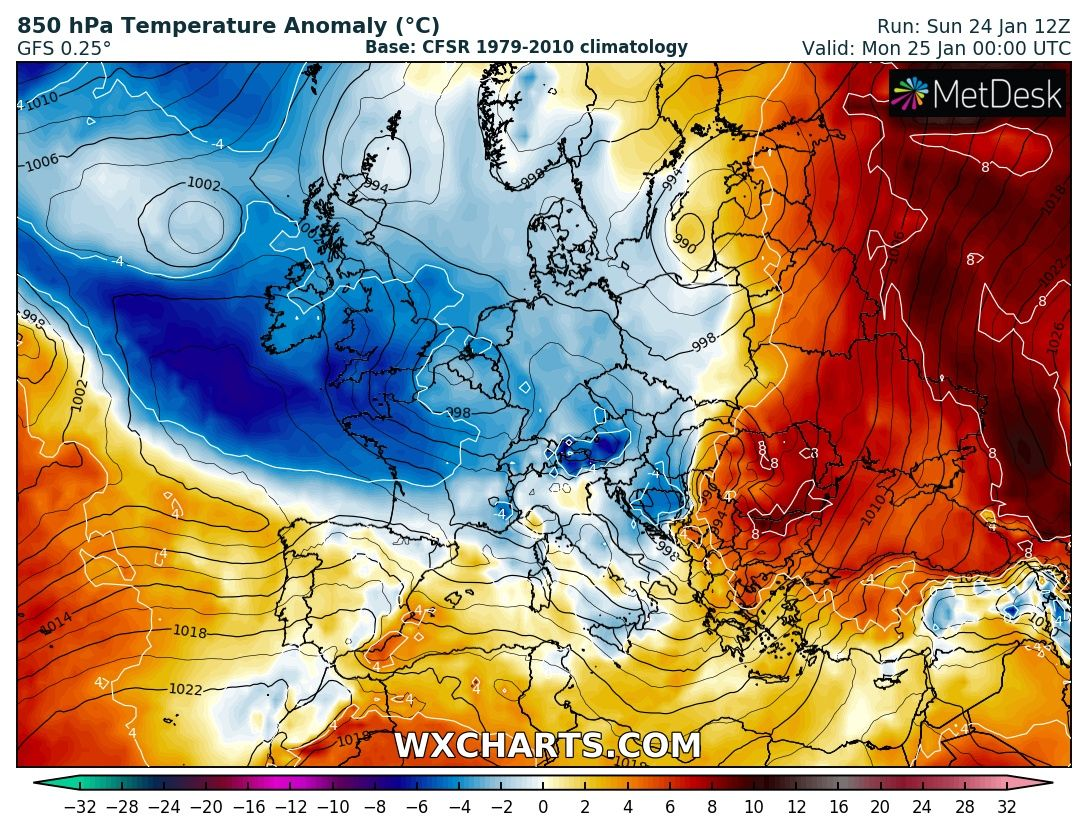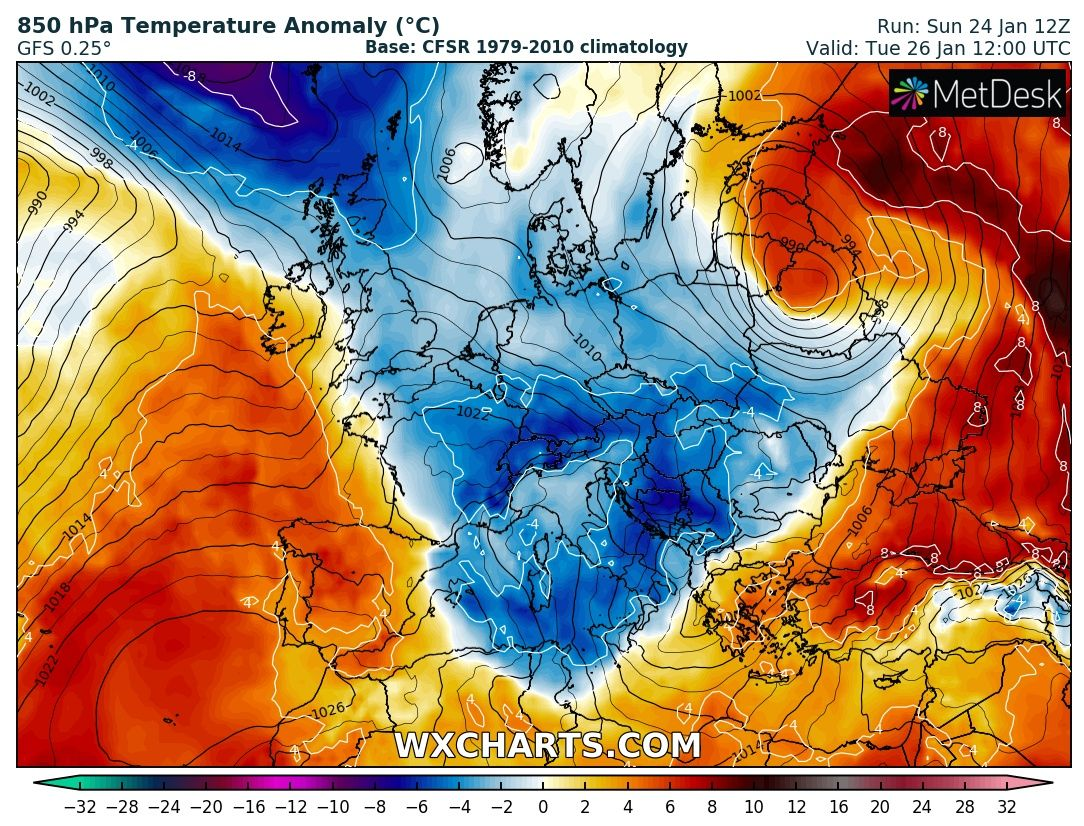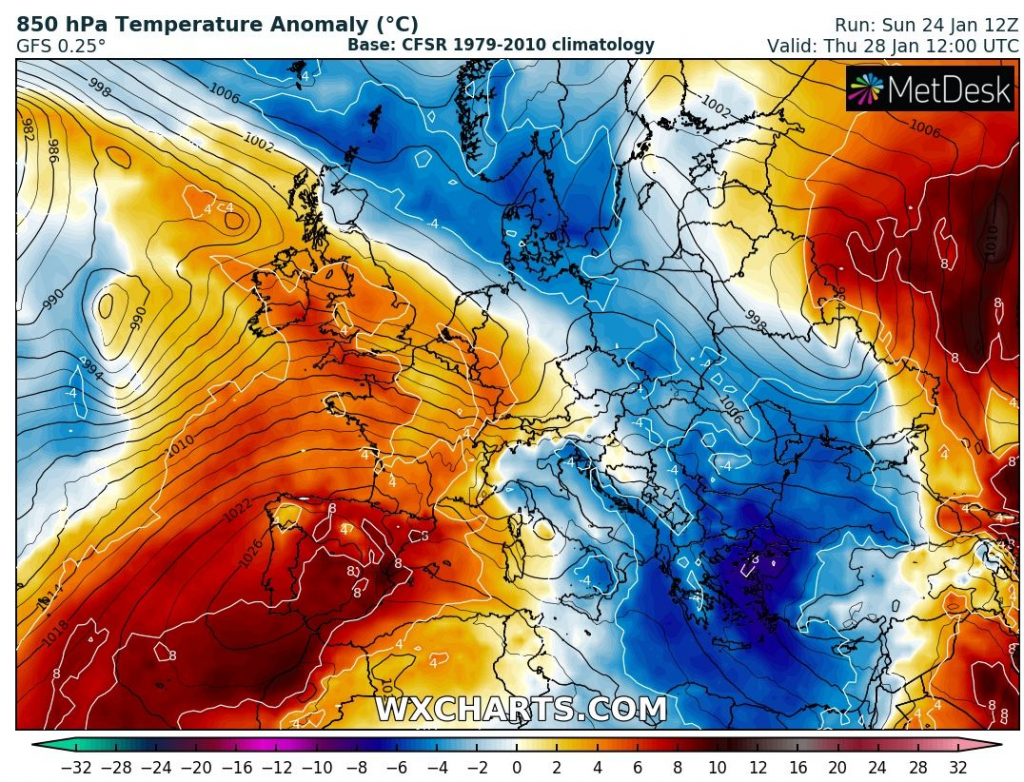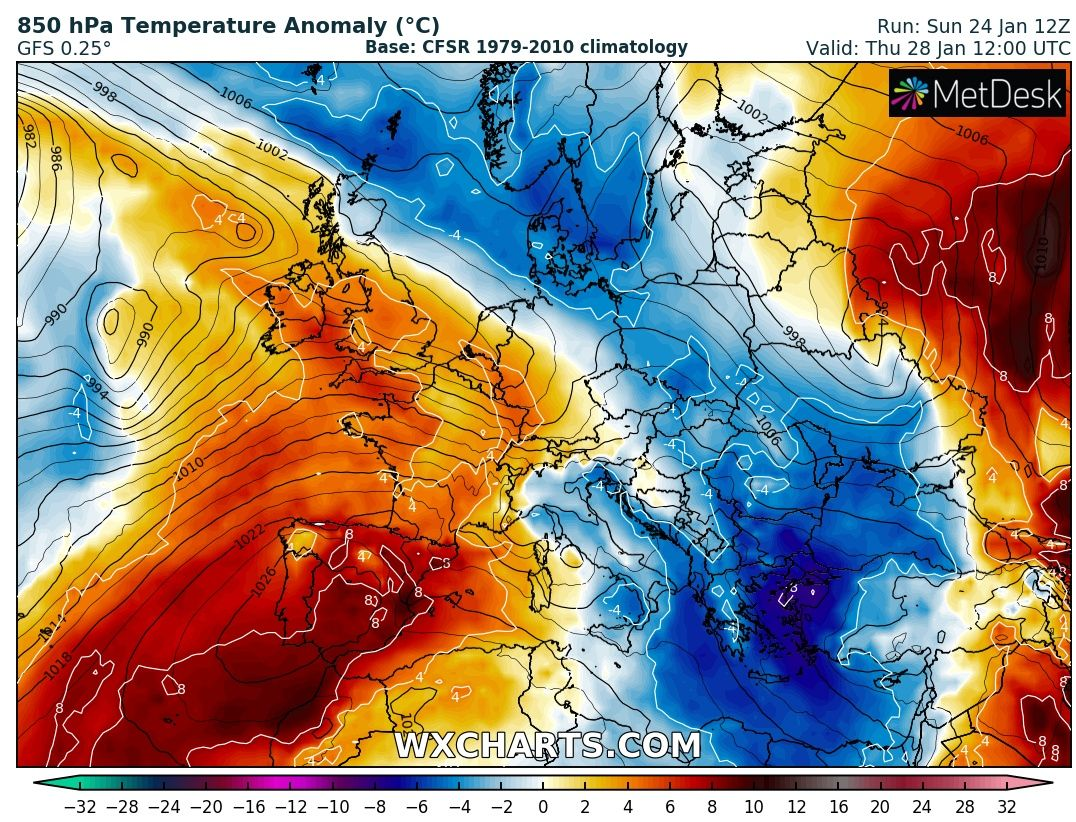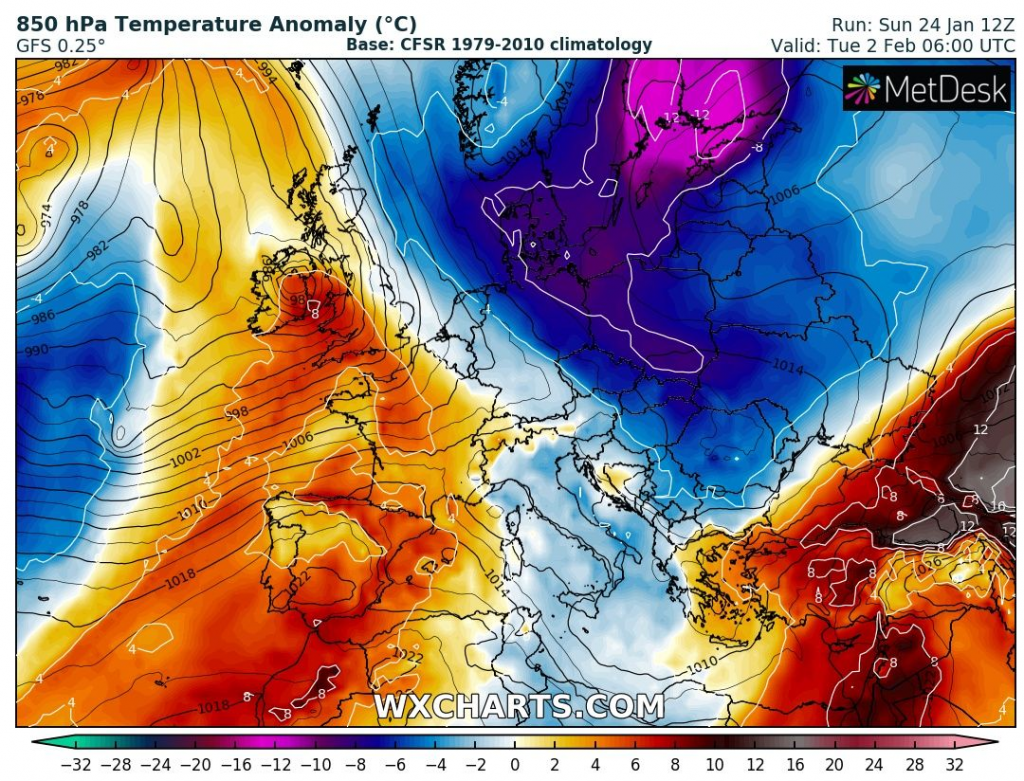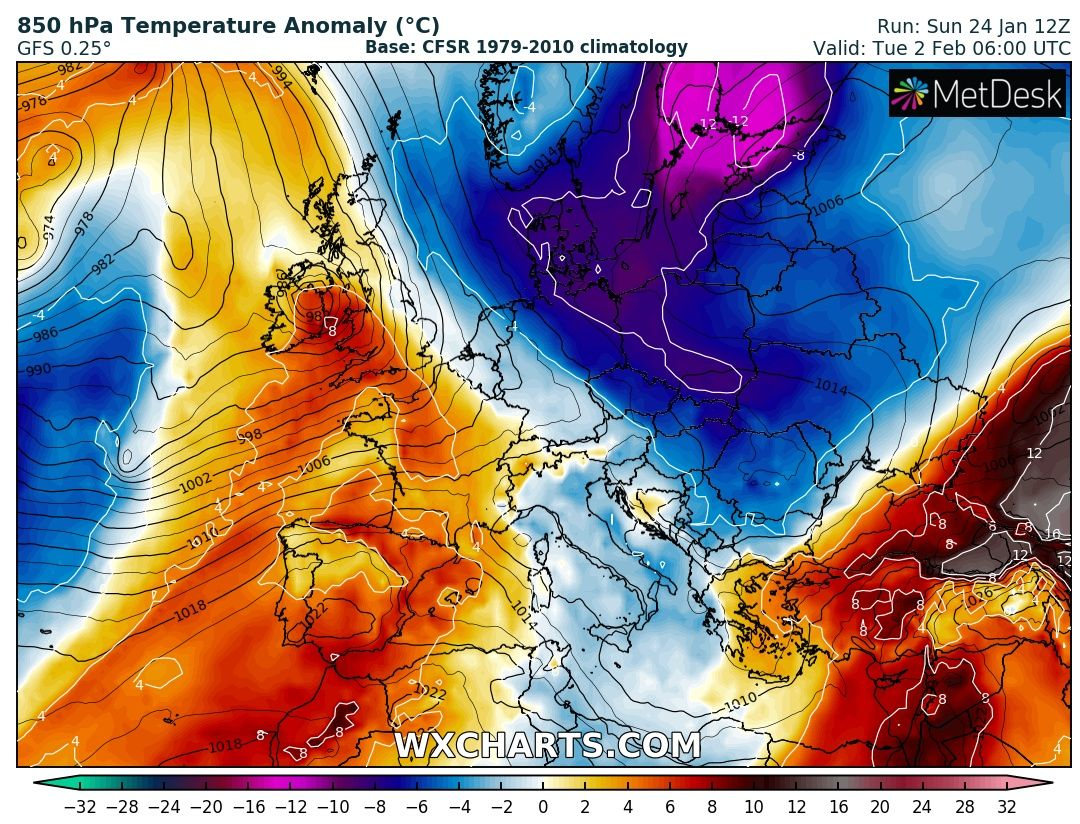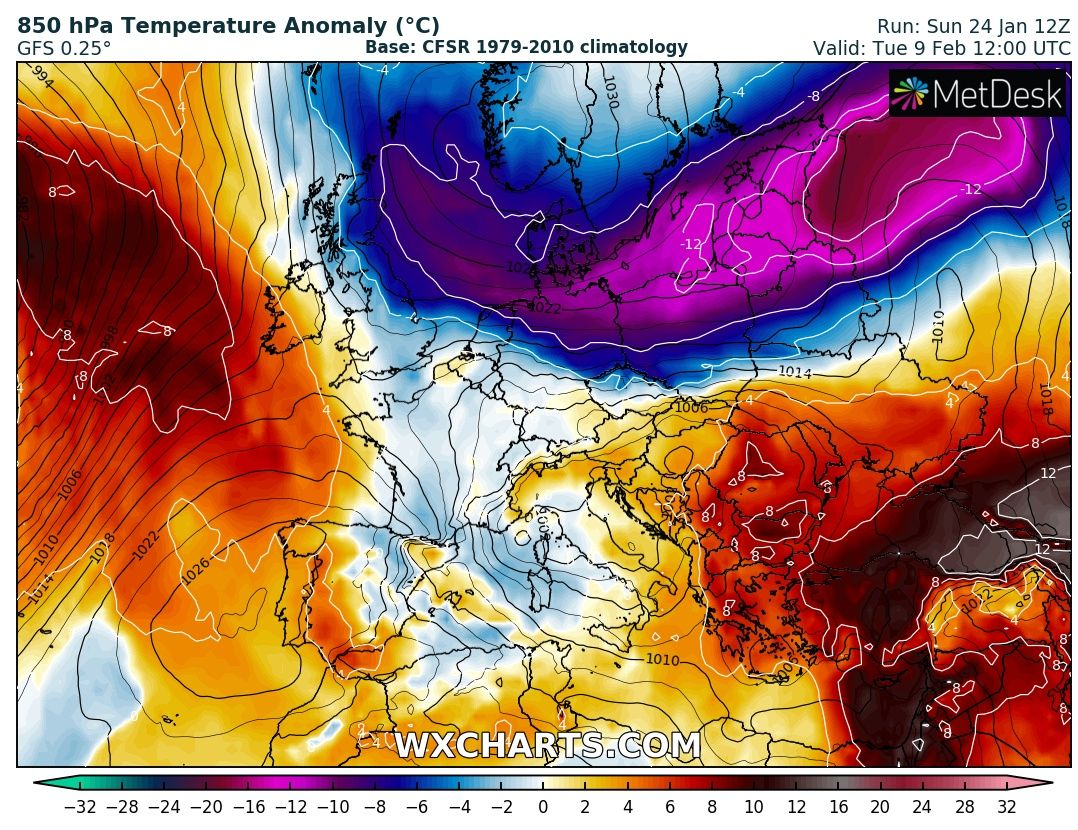 Read more:
(Visited 58 times, 1 visits today)