The 2nd peak is coming, these countries should be prepared for Siberian winter again!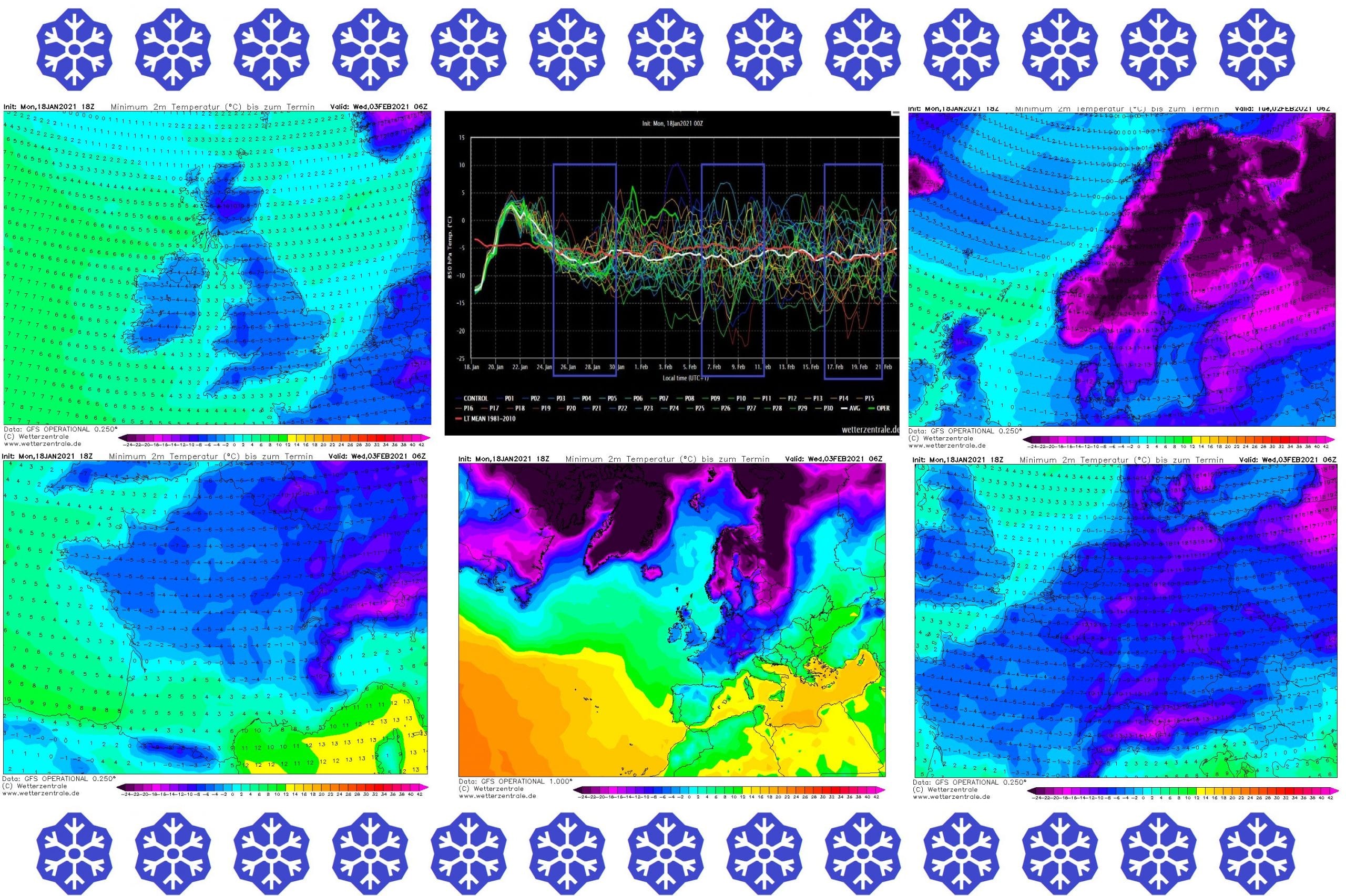 Although is not fully known, how powerful will be the second peak of Winter 2020/2021, long-termly planned into the end of January and the start of February 2021, Mkweather has the first scenario, which regions should be hit by Siberian air the most.
GFS and ECMWF both expect Siberian winter conditions mainly in northern half of Europe – northward from the Alps and Carpathians, it means Russia, Belarus, Estonia, Latvia, Lithuania, Poland, Finland, Sweden, Norway, Germany, Denmark, Netherlands, Belgium, Luxembourg, the UK, Ireland and Iceland!
Edges of extreme cold air should hit northern Ukraine, Slovakia, Austria, Switzerland and France, too, but it appears, that Siberian air will be shifting directly westward, from Siberia, above Scandinavia and Baltic region into the British Islands.
Relatively good probability for the next blast have northern half of Central Europe, while southern parts, such as Hungary, southern Slovakia, Austria or Switzerland have for now, winter uncertain.
The second peak is already longer time confirming for parts of Europe via ensemble forecasts, while next peaks in February 2021 are still not very clear.
In the 3rd January 2021 decade will come NAO+ phase for shorter time, then NAO- comes back, what means better winter conditions for Europe. Weather regimes in February will be more neutral then, what means probability wamr and cold spells in central parts of the continent, both.
Total peak of winter in Europe however, we have already behind us, or, the second peak will be surprising and brings again temperatures reaching -30°C.
Mkweather will monitor the situation and brings fresh news already in next series of articles.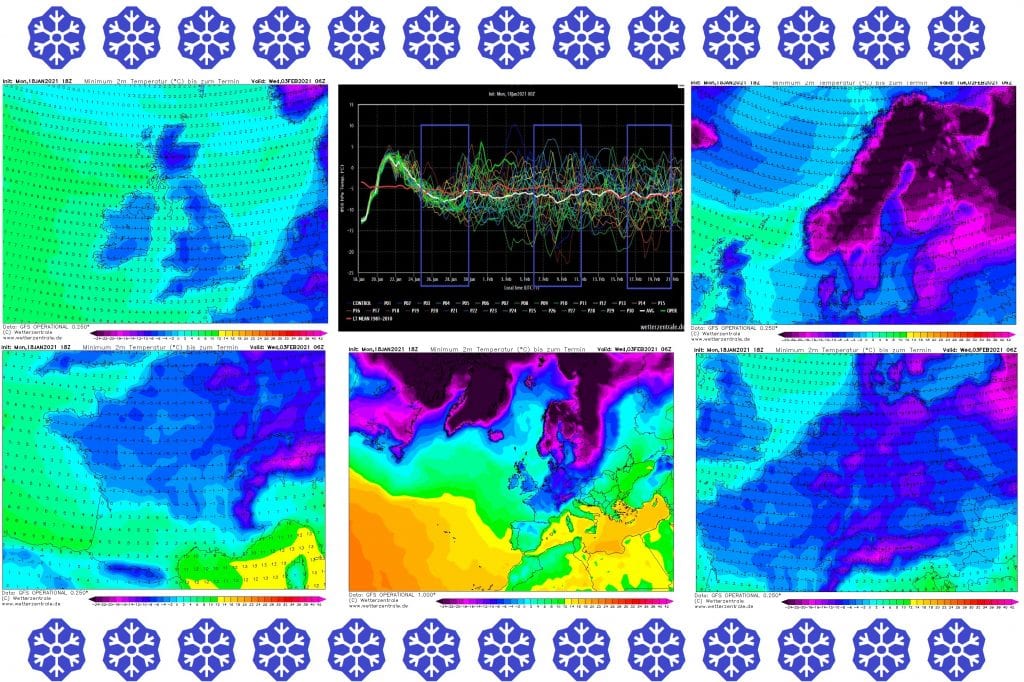 Infographics: wetterzentrale.de, ECMWF
GFS ENS for Warsaw – the most probable hit region in continental Europe /wetterzentrale.de: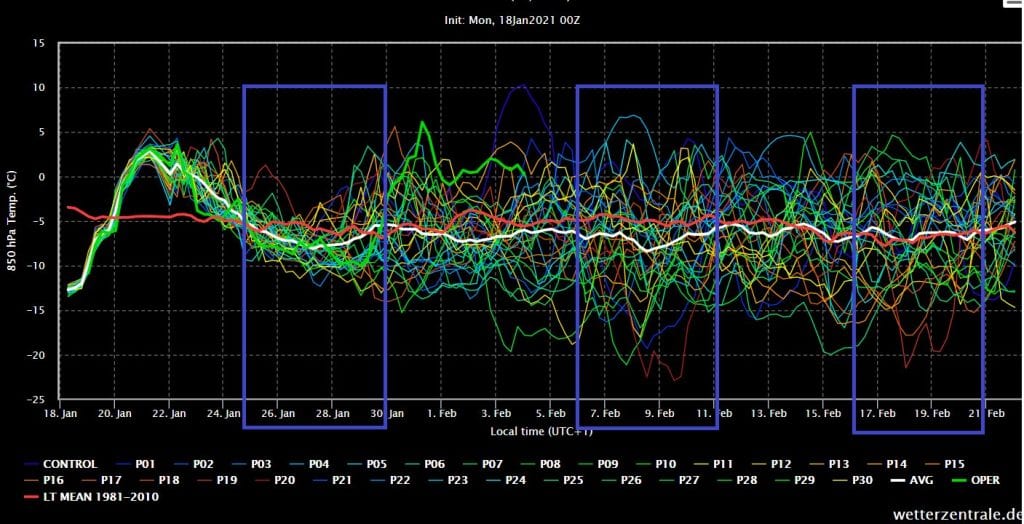 Possible temperatures during upcoming the 2nd peak of Winter in Europe /wetterzentrale.de
*national TOPs should be 10°C lower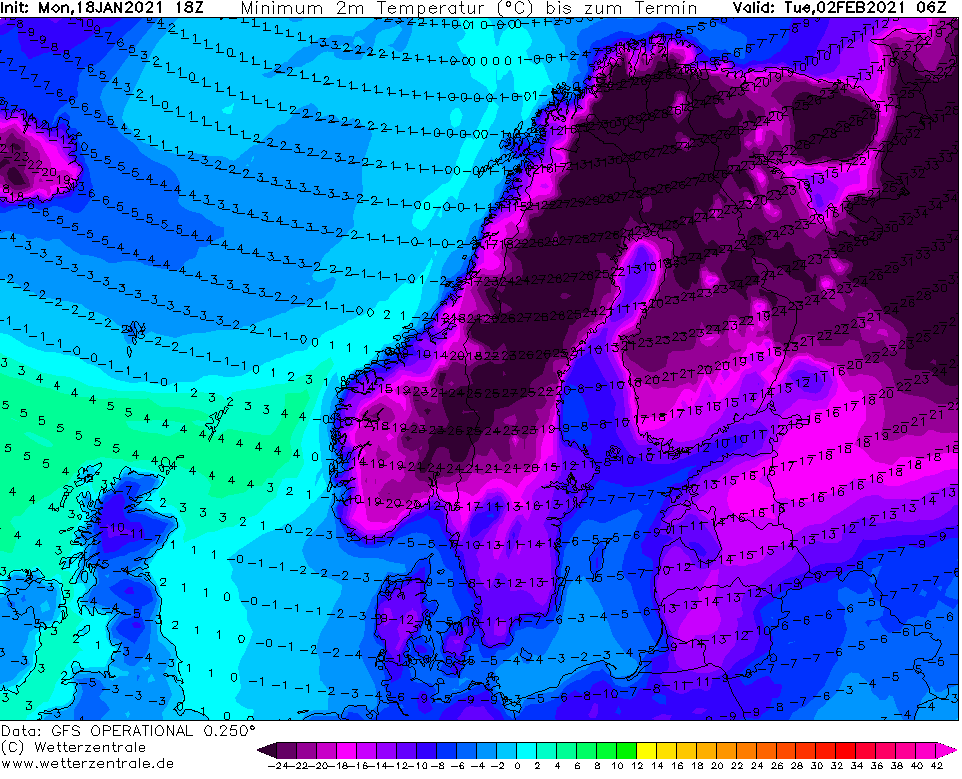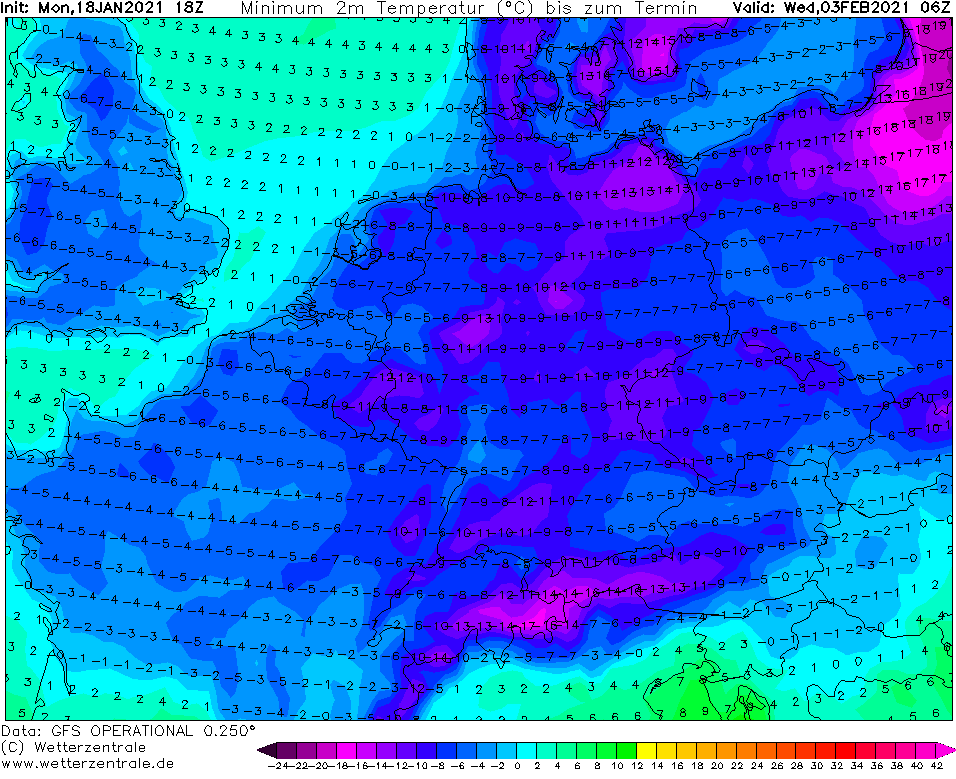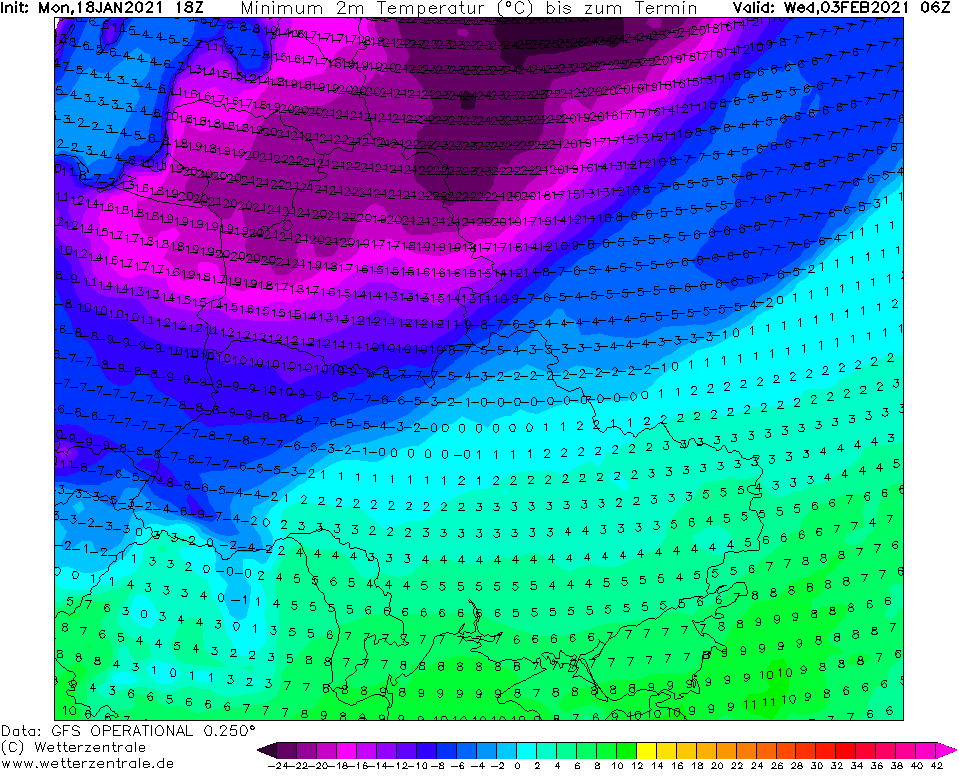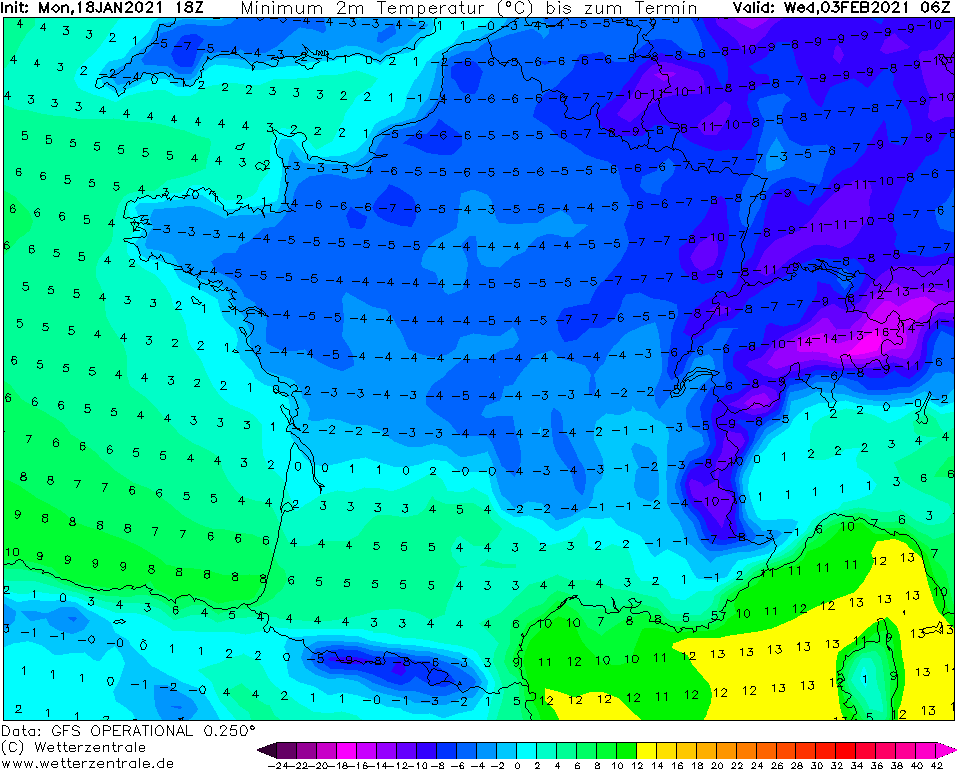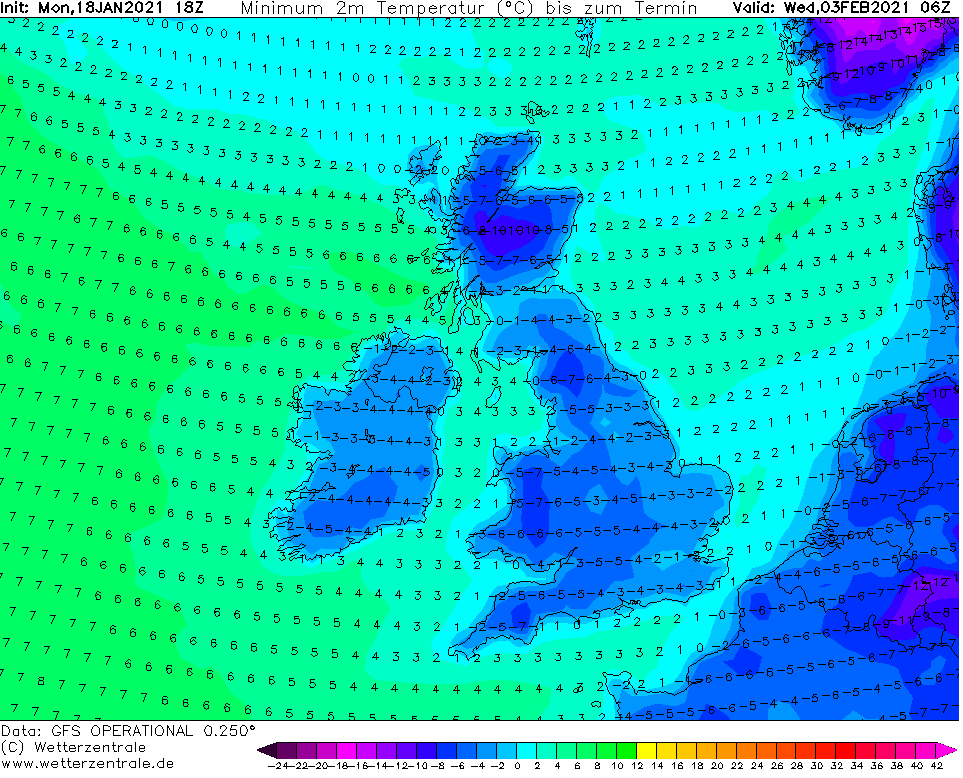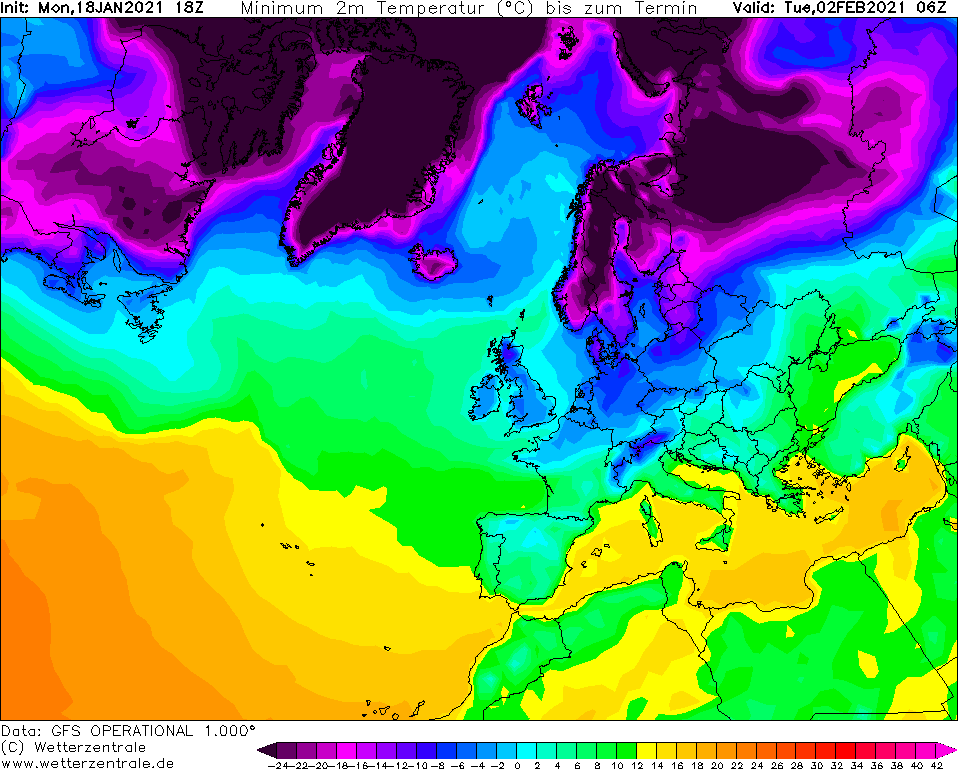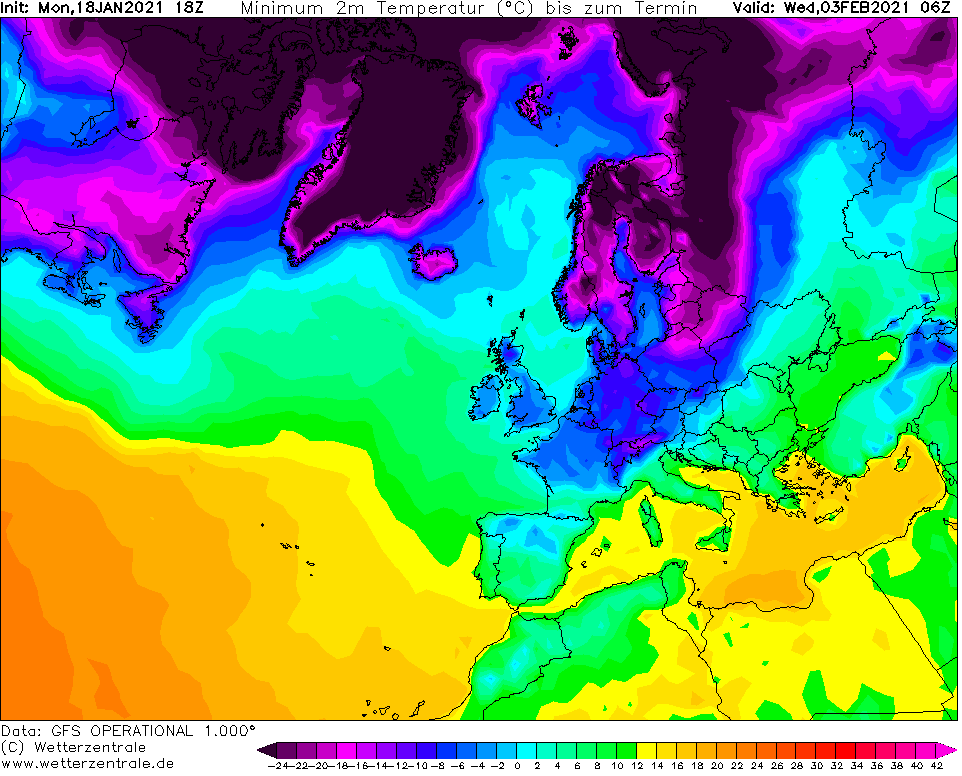 Forecasted weather regime for next 42 days /ECMWF: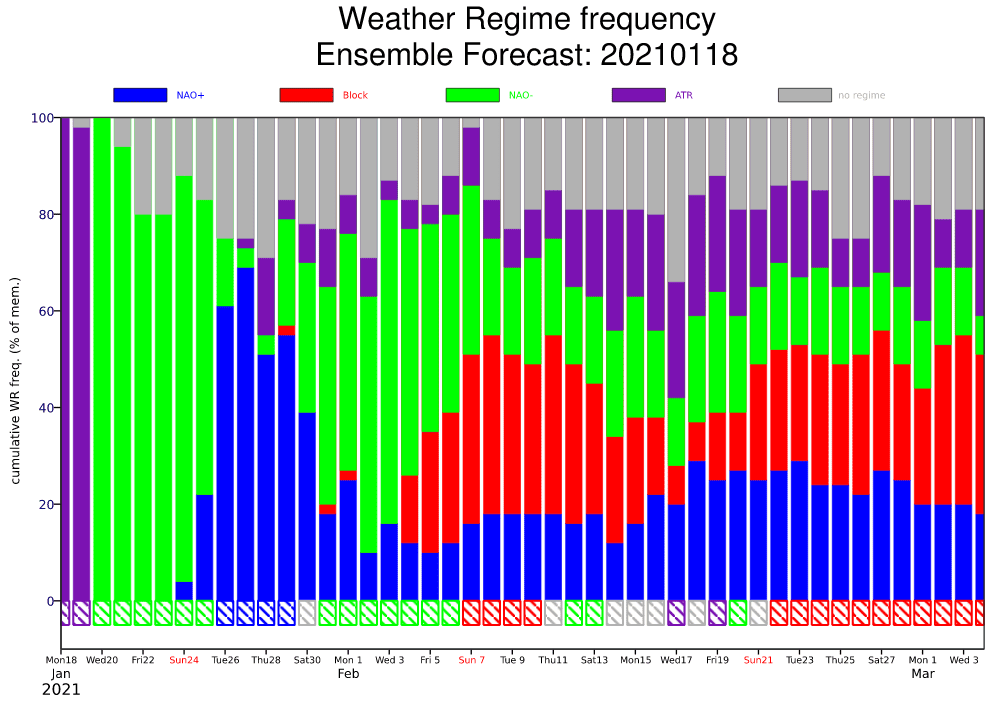 GFS ENS for chosen European cities /wetterzentrale.de: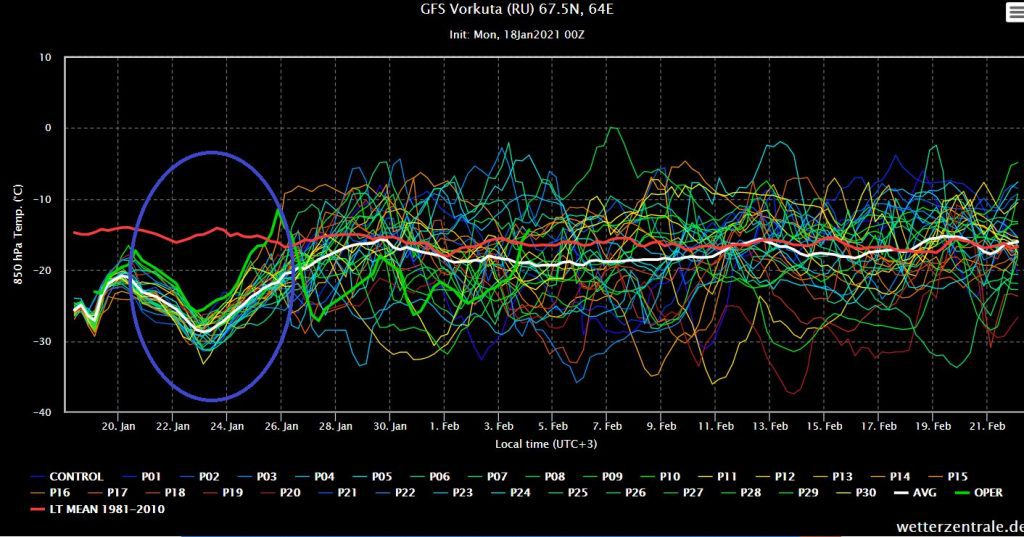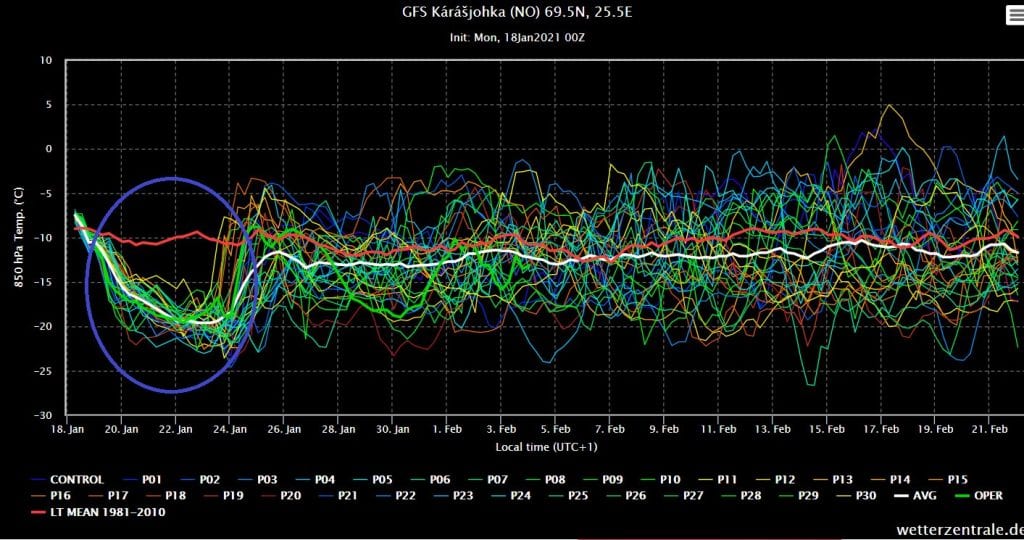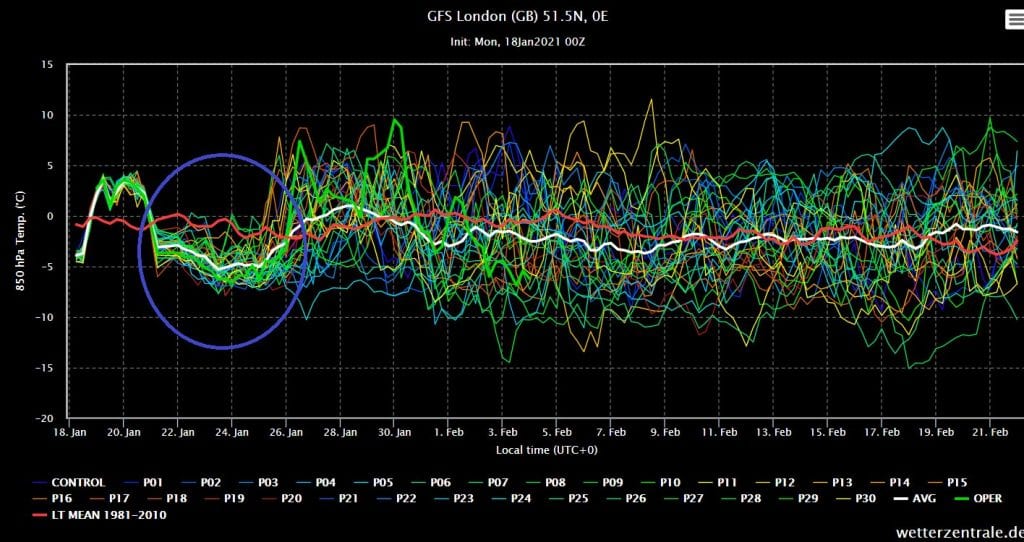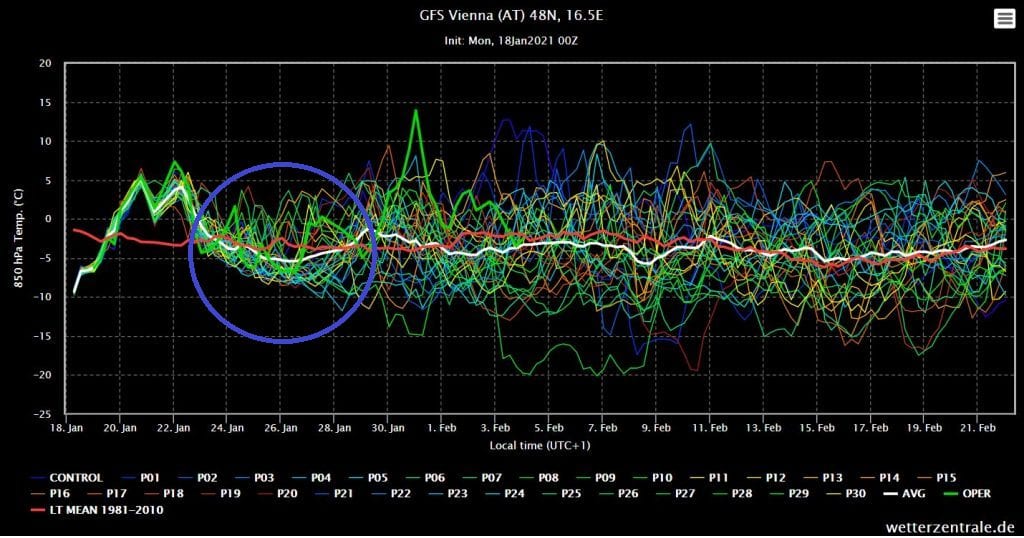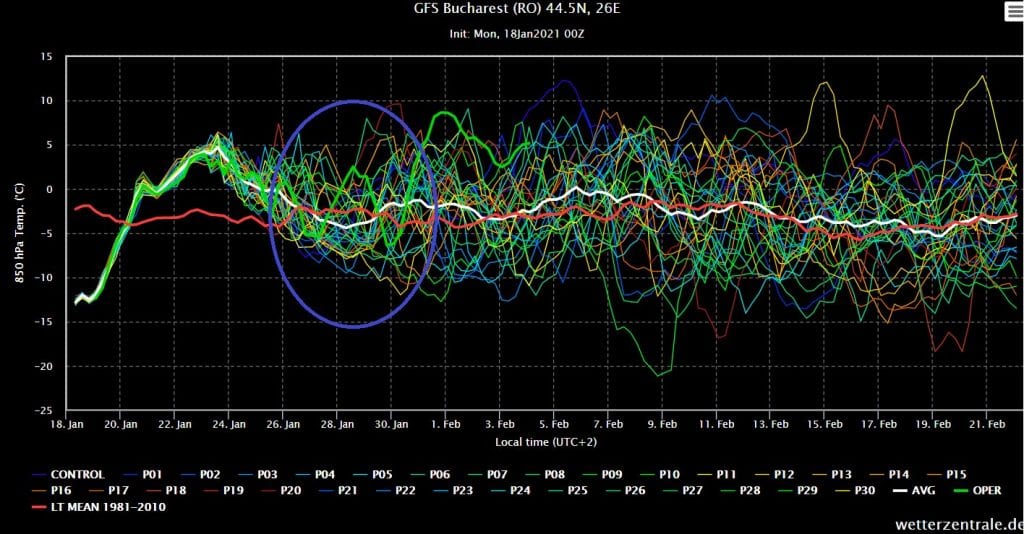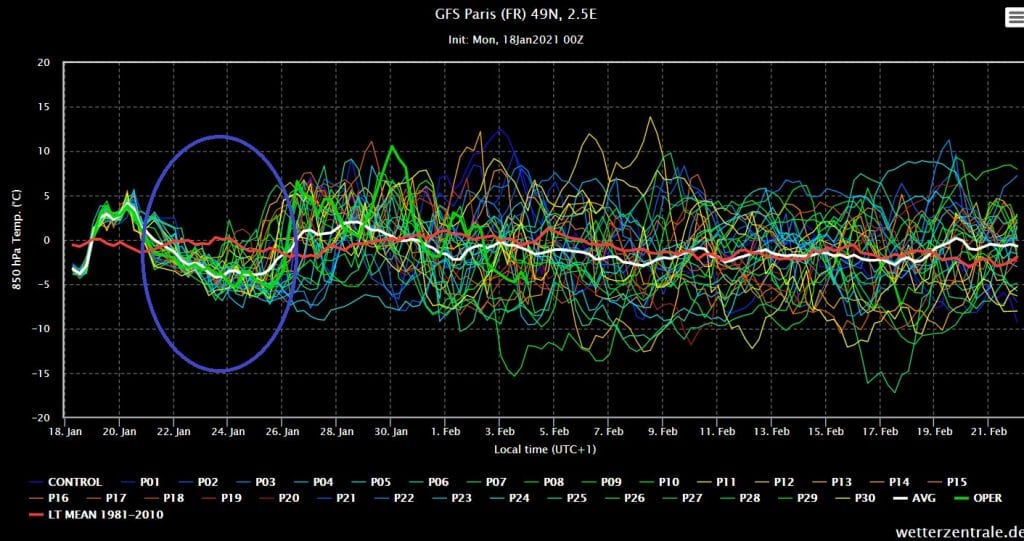 Air pressure anomaly next 3 weeks according to ECMWF /green = low pressure/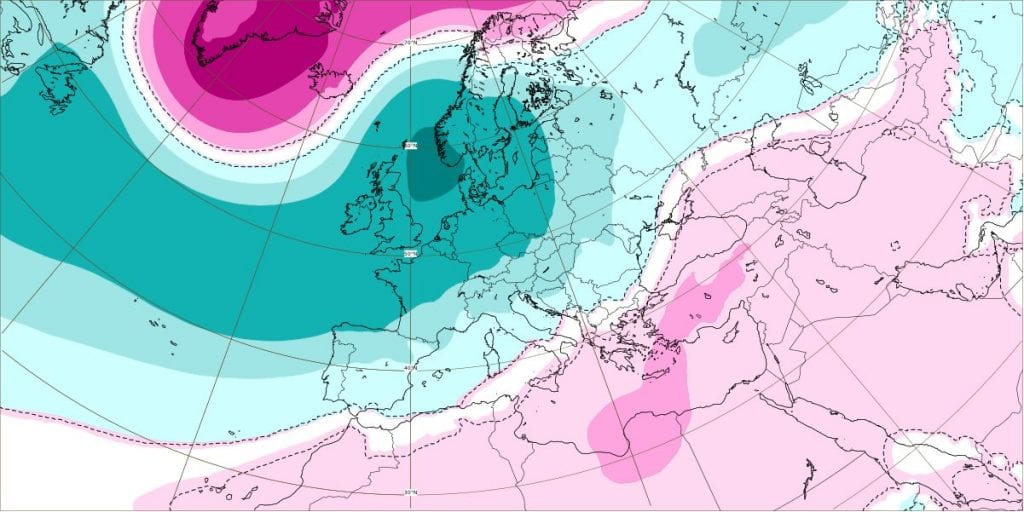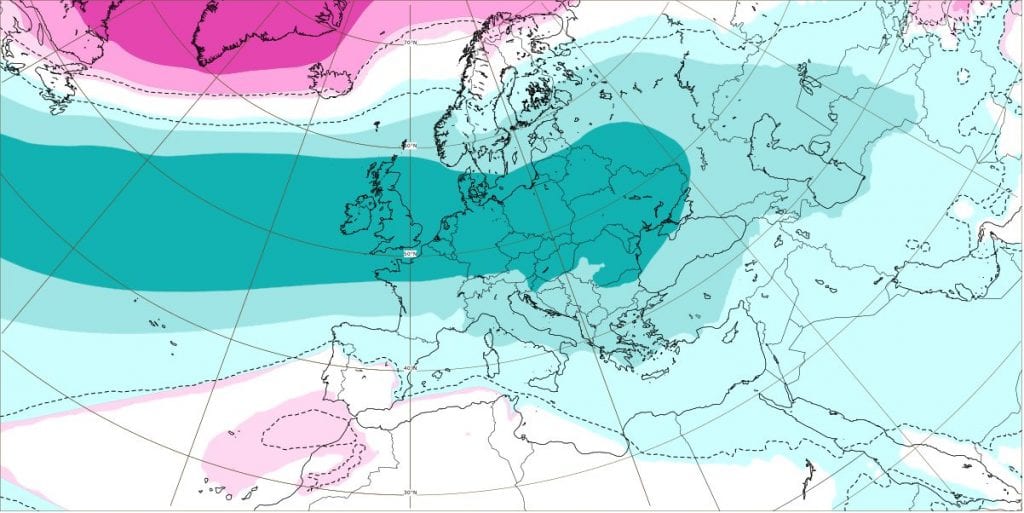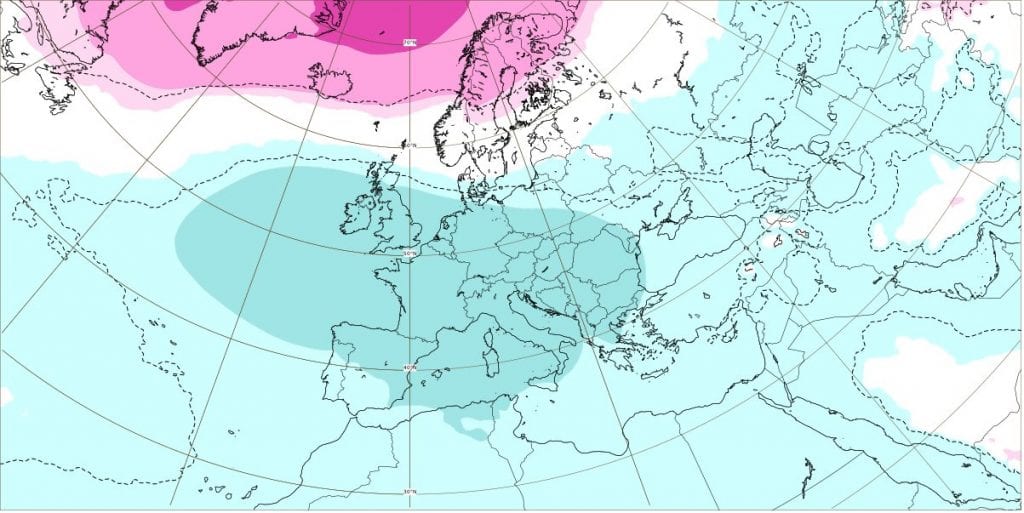 Read more: