Heatwaves above S/SE/E Europe /https://mkweather.com/the-strongest-heatwave-of-the-year-47c-in-italy-and-greece-46c-bulgaria-n-macedonia-45c-serbia-44c-romania-43c-hungary-40c-ukraine-on-outputs-of-gfs-july-2021// and cold air above western Europe /https://mkweather.com/a-big-and-long-coldwave-for-western-gradually-continental-europe-between-25-july-10-august-2021-j21// will create above Europe the next frontal boundary, with regional severe storms until the end of the next week (1. August 2021).
On 1. August 2021, heatwave above S/SE/E Europe will be peaking and until these days, severe storms should bring into several regions flash floods.
A very bad situation is forecasted already from Sunday to Monday, 25.-26. July 2021 above parts of continental Europe – ESTOFEX published the 3rd level warning for parts of Austria, southern Germany, and Czechia for the next hours, and the situation should be similar such as during tornadic storms on 24. June 2021, according to some meteorologists.
Powerful storm round will regionally continue until the end of the next week, according to wxcharts forecast tool.
Hit by severe storms should be not only Central Europe, but too southern Scandinavia, Baltic region, Eastern Europe or northern Balkan in the next 7 days.
Then, a was mentioned in previous Mkweather articles, a long coldwave expects large parts of Europe during the first half of August 2021.
Hot summer weather is forecasted to return to the continent between 17. August and 6. September 2021.
While western Europe should experience colder August 2021, eastern parts of continental Europe should be in the next month very stormy /https://mkweather.com/europe-cold-times-until-16-8-return-of-summer-17-8-6-9-2021//.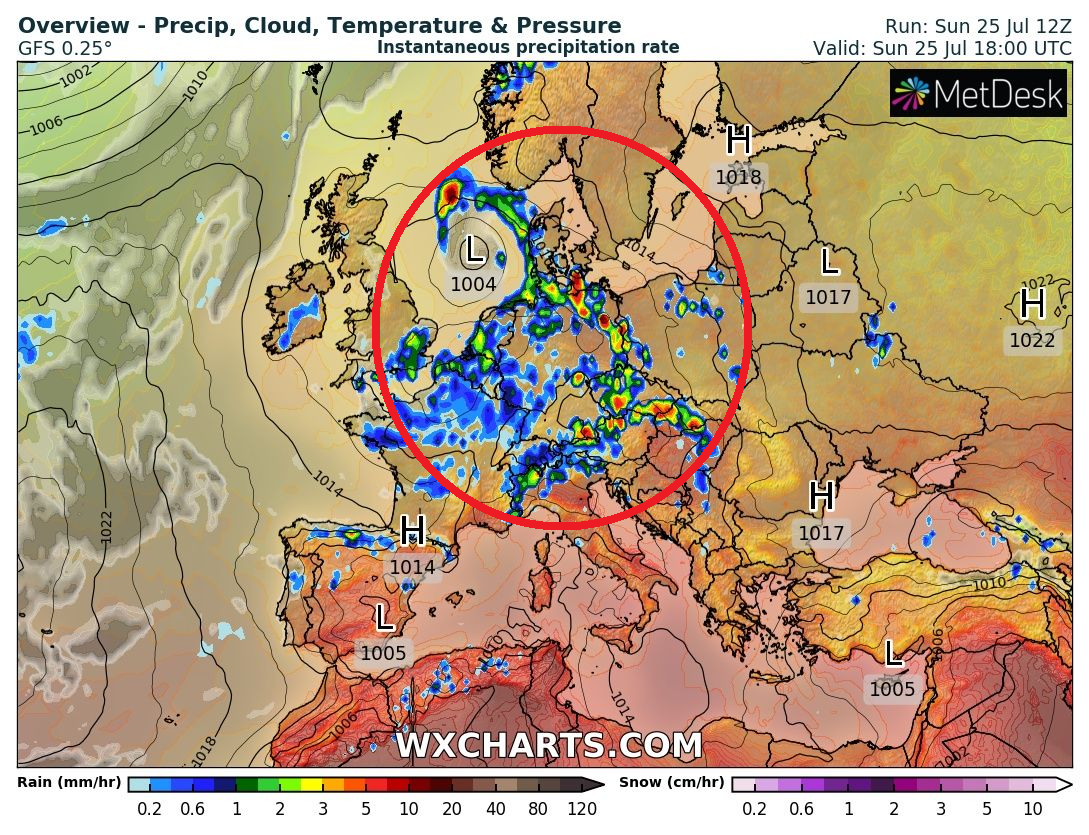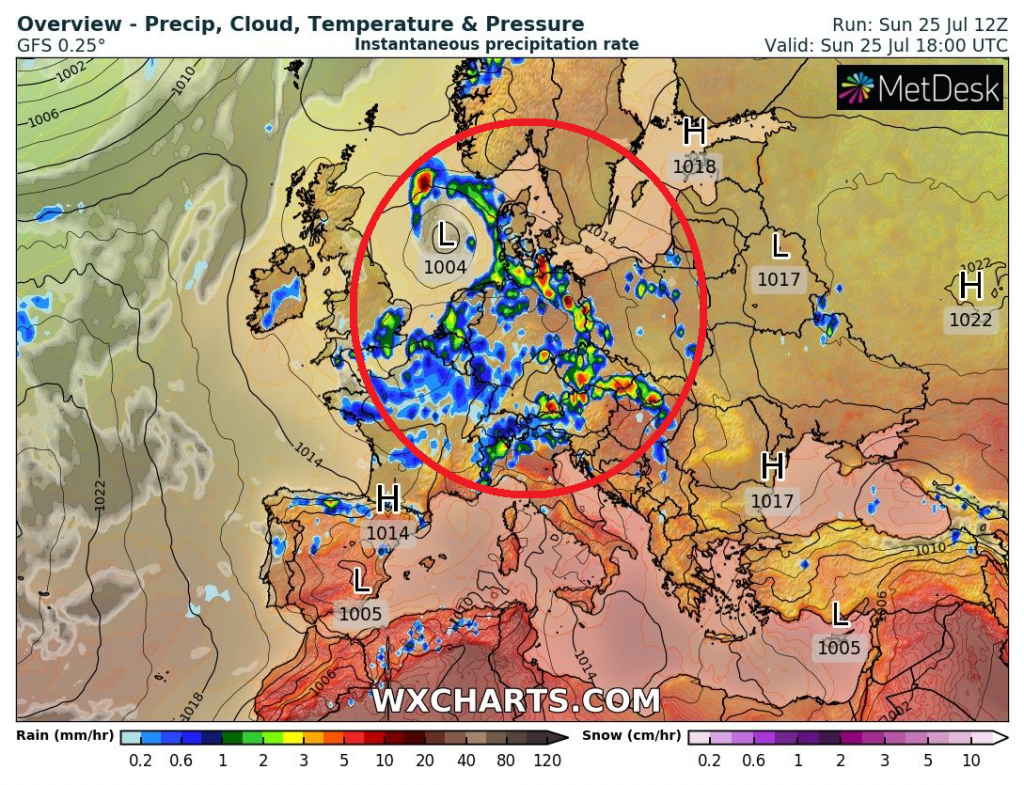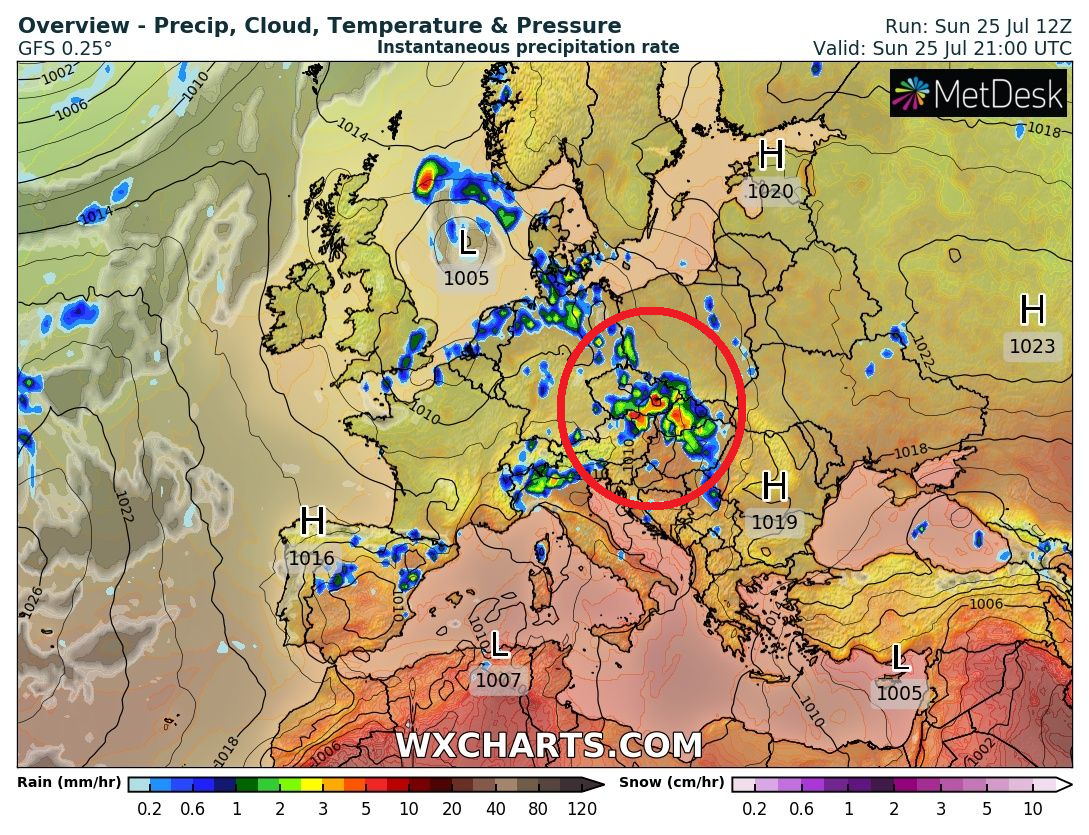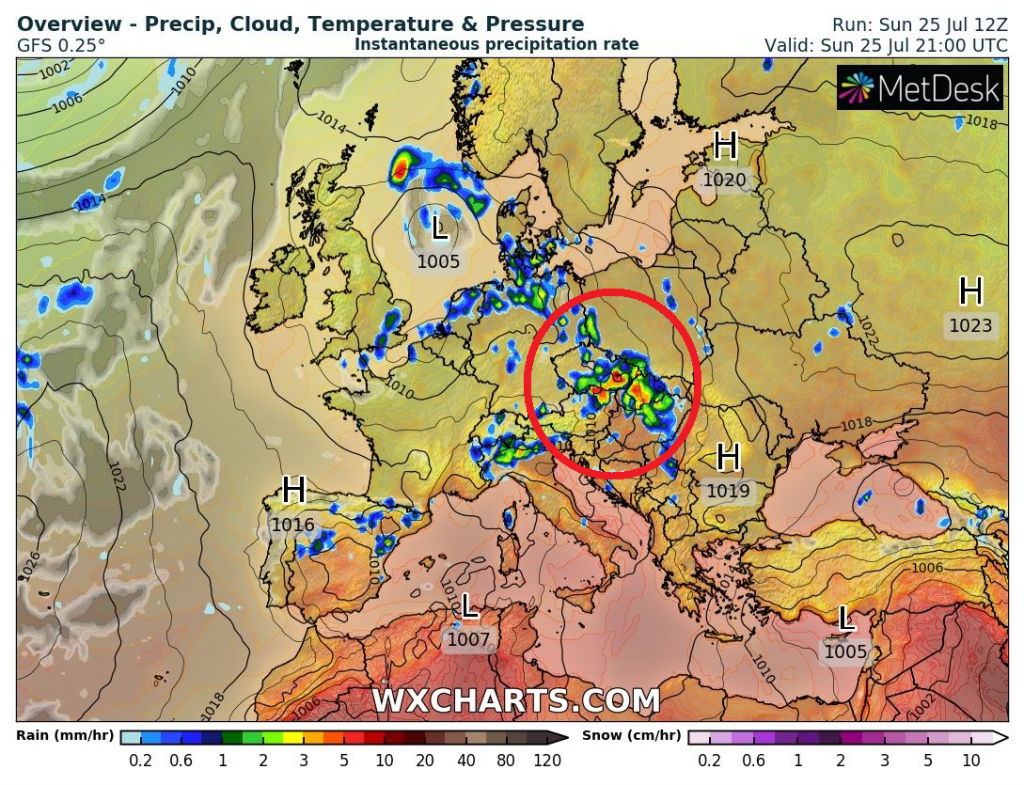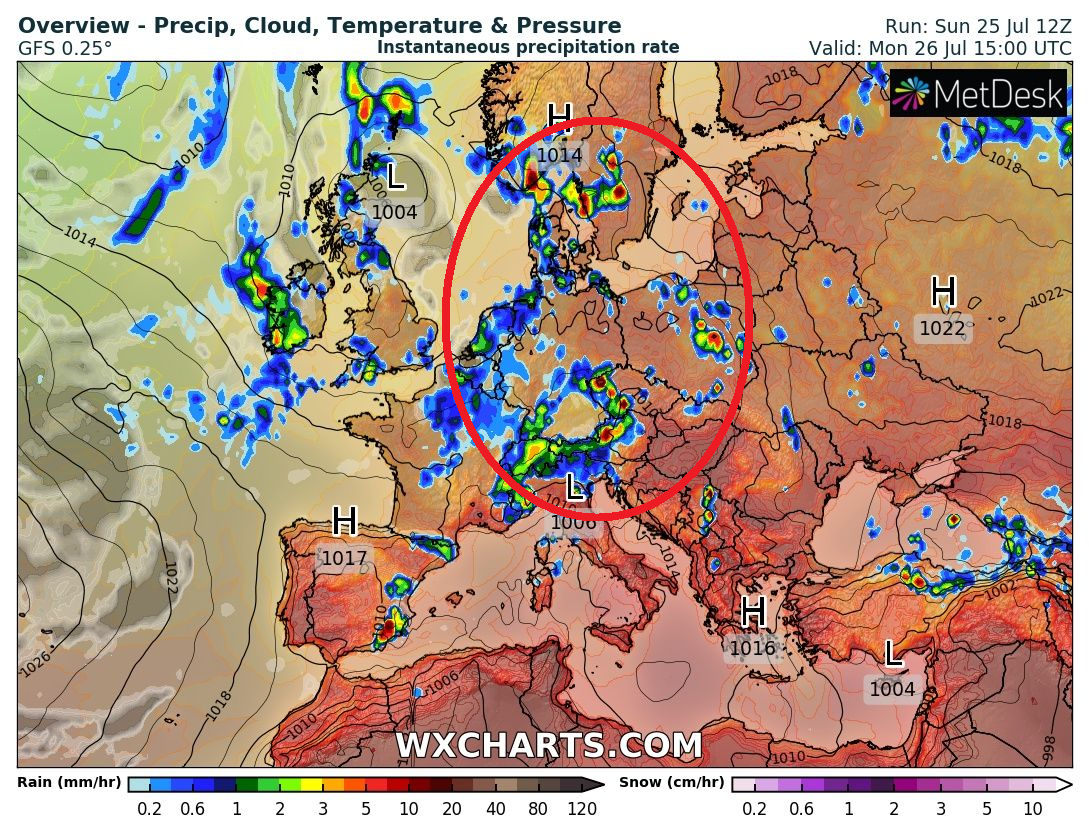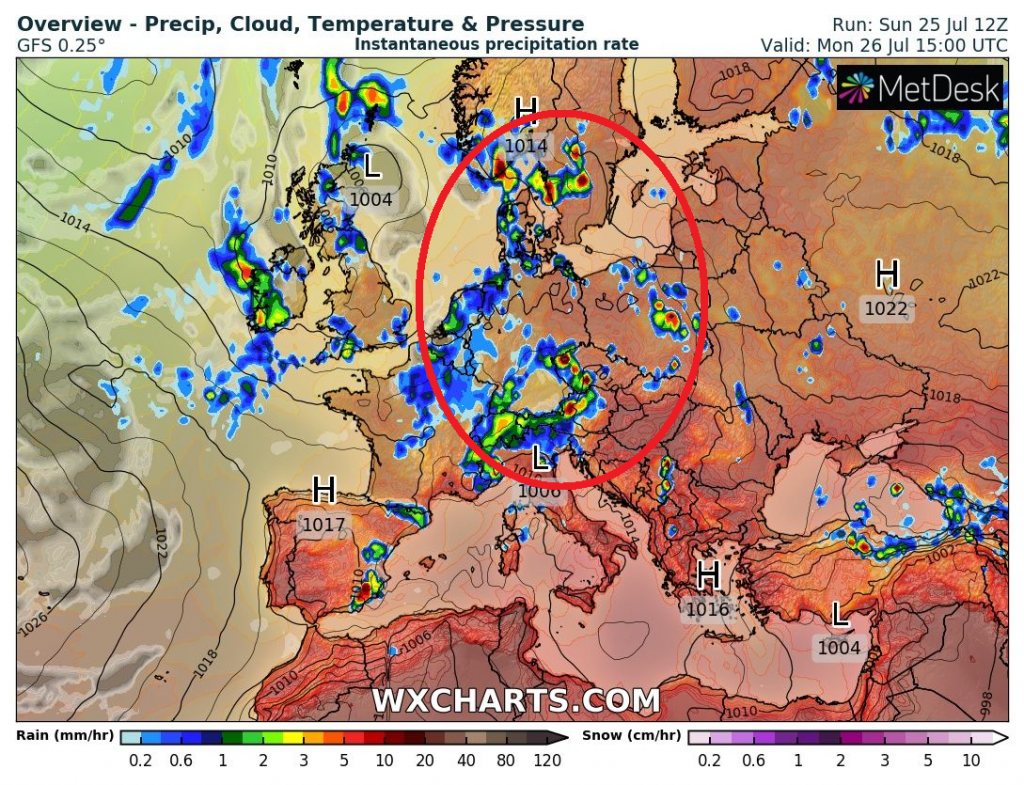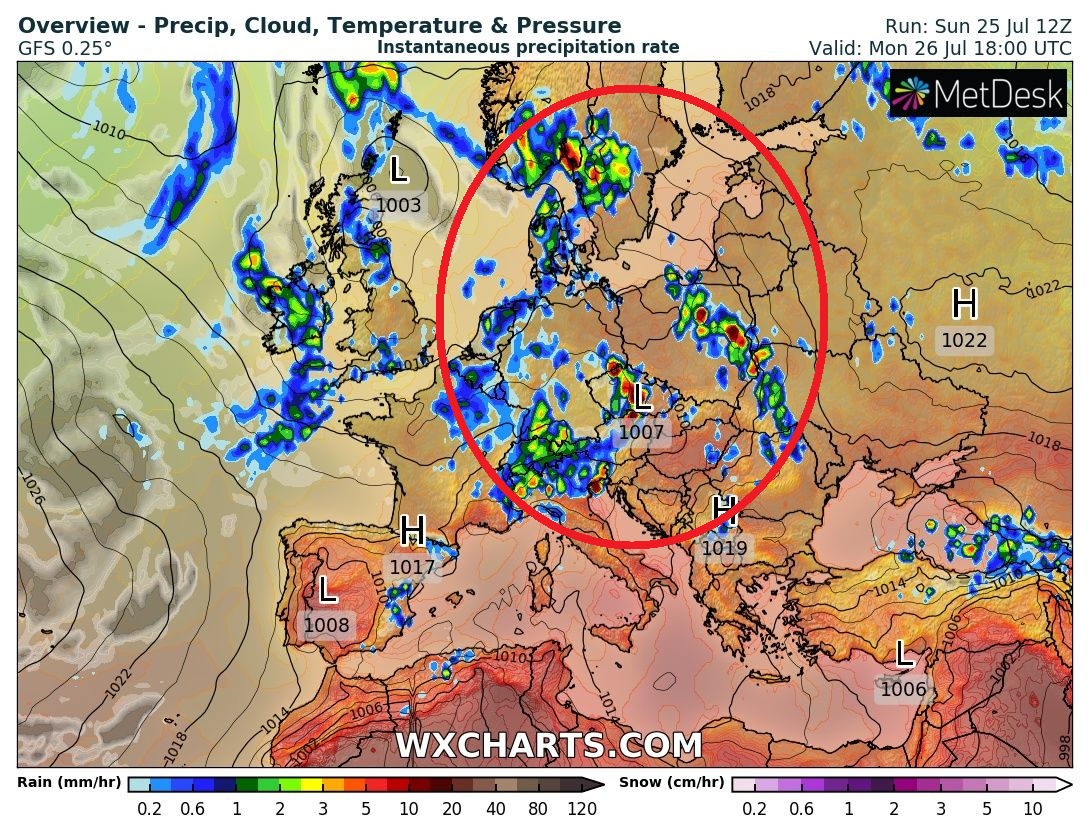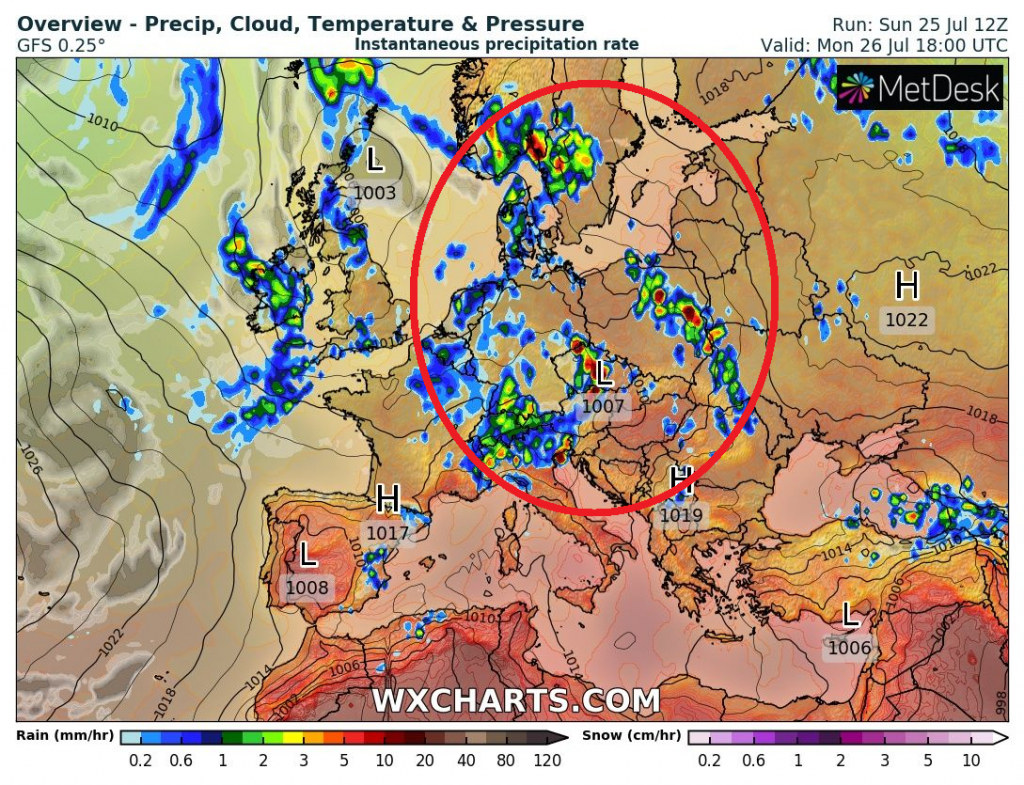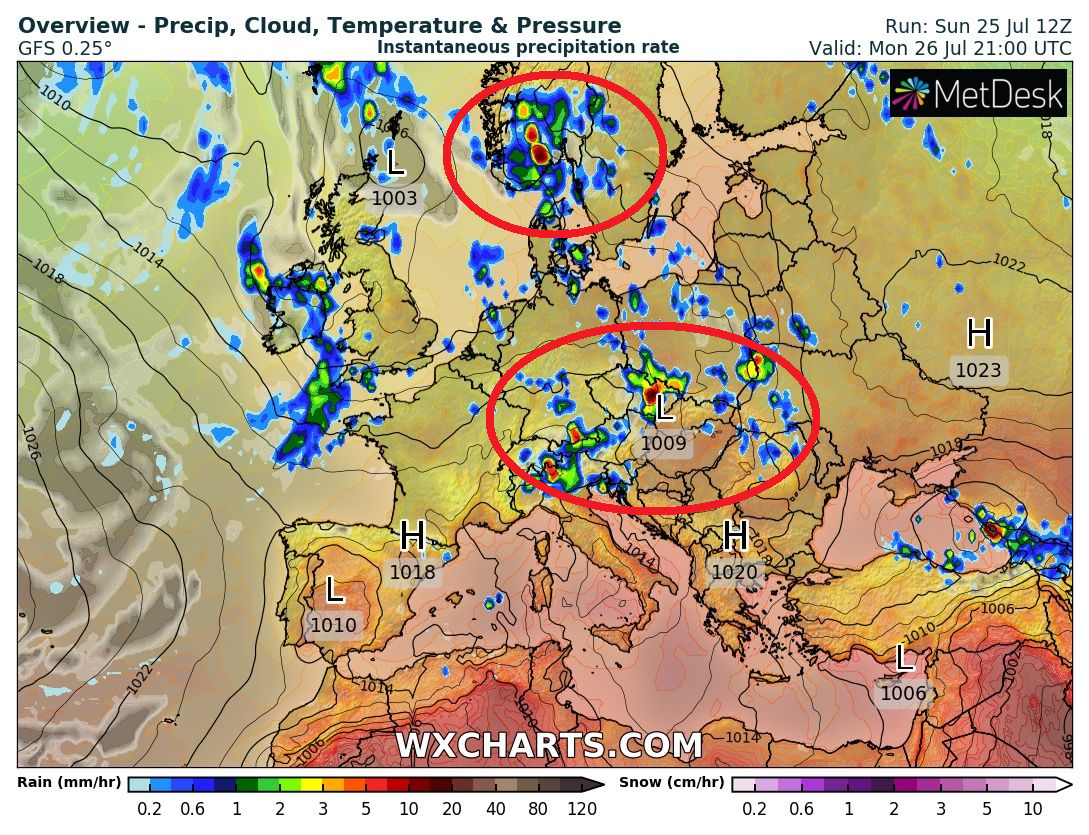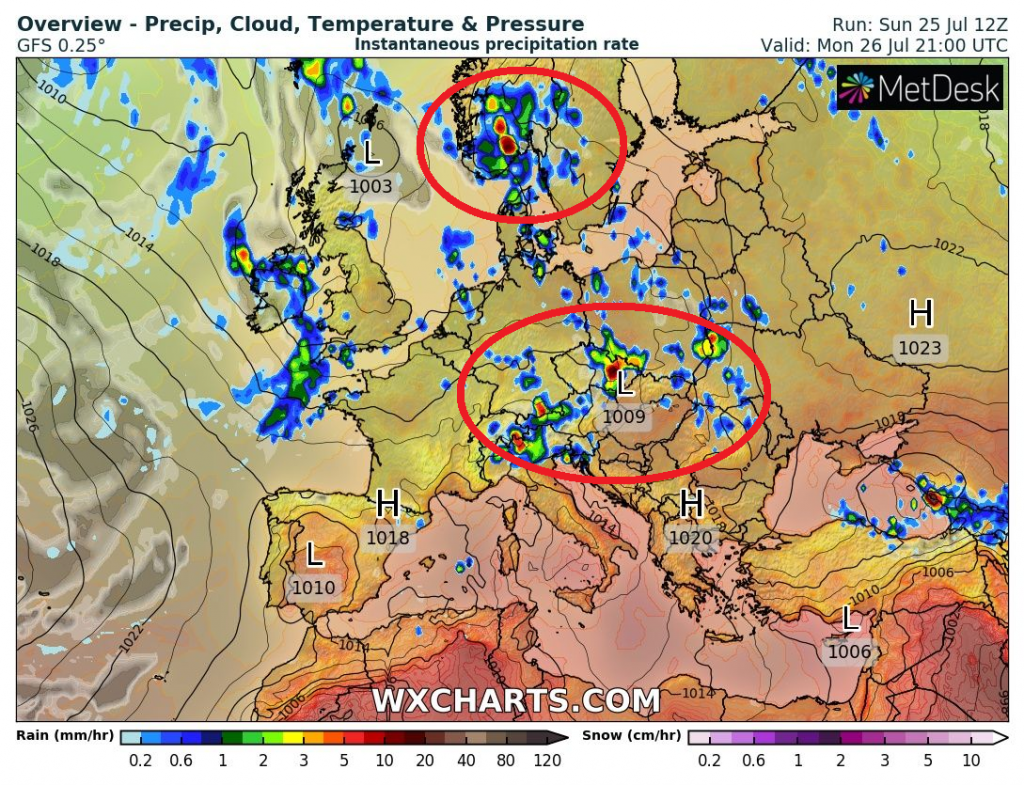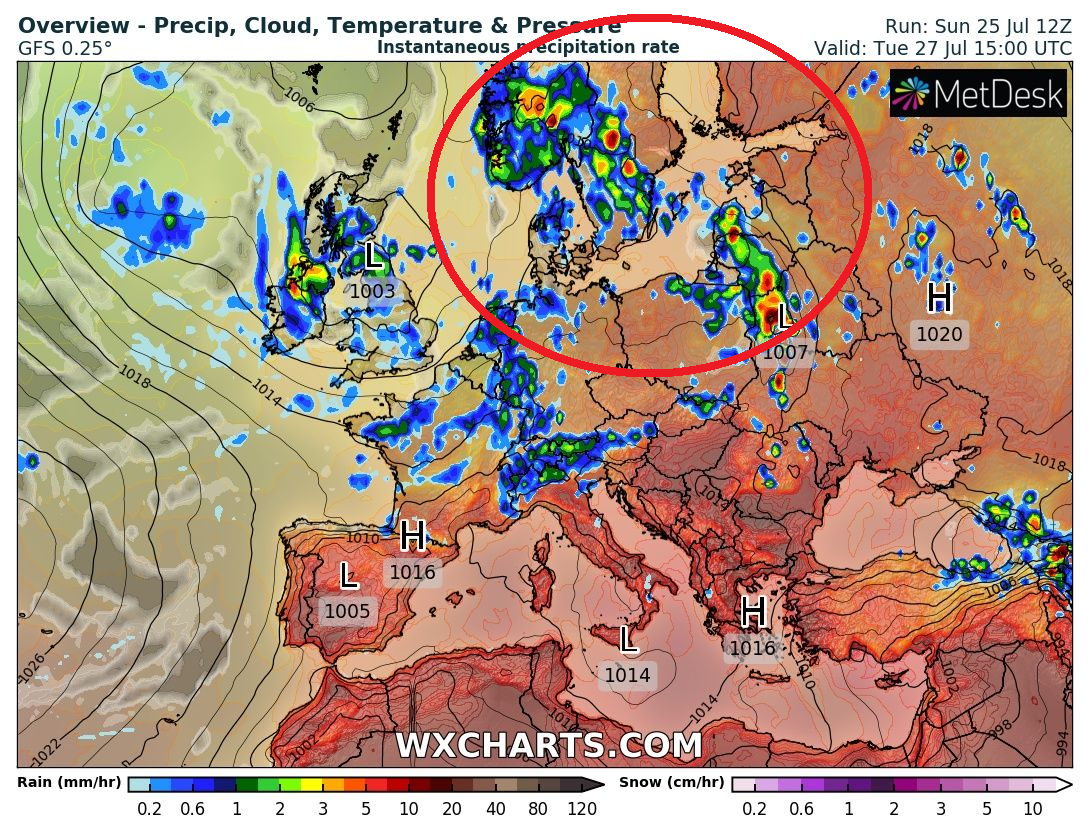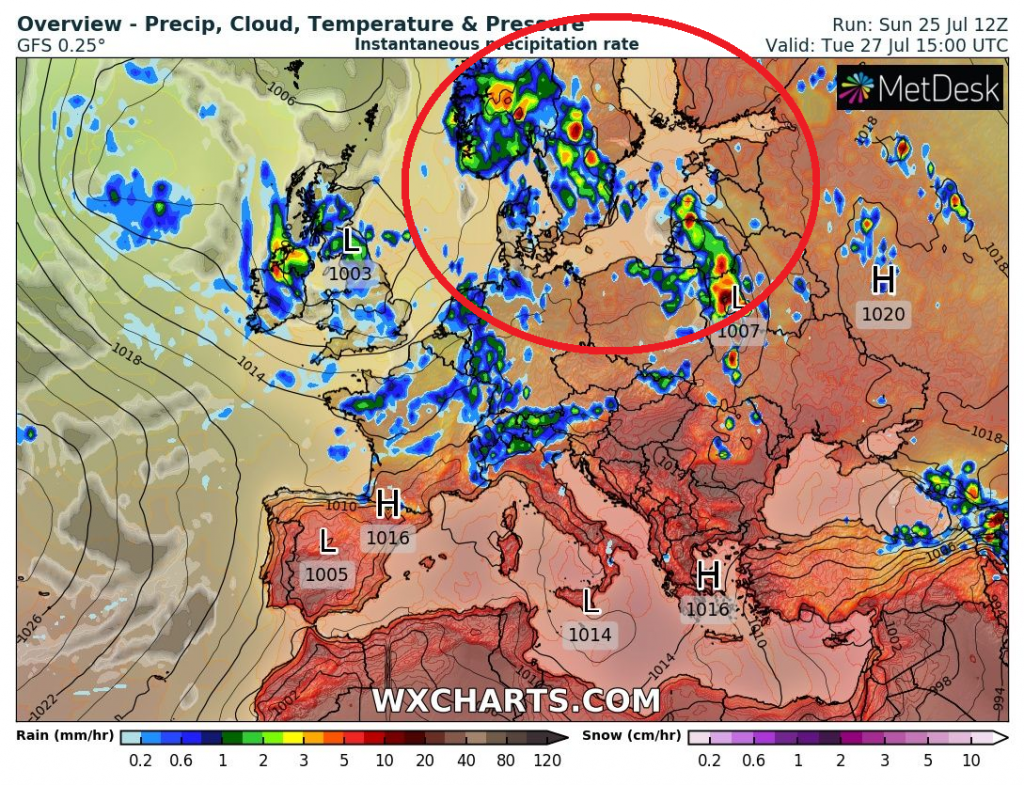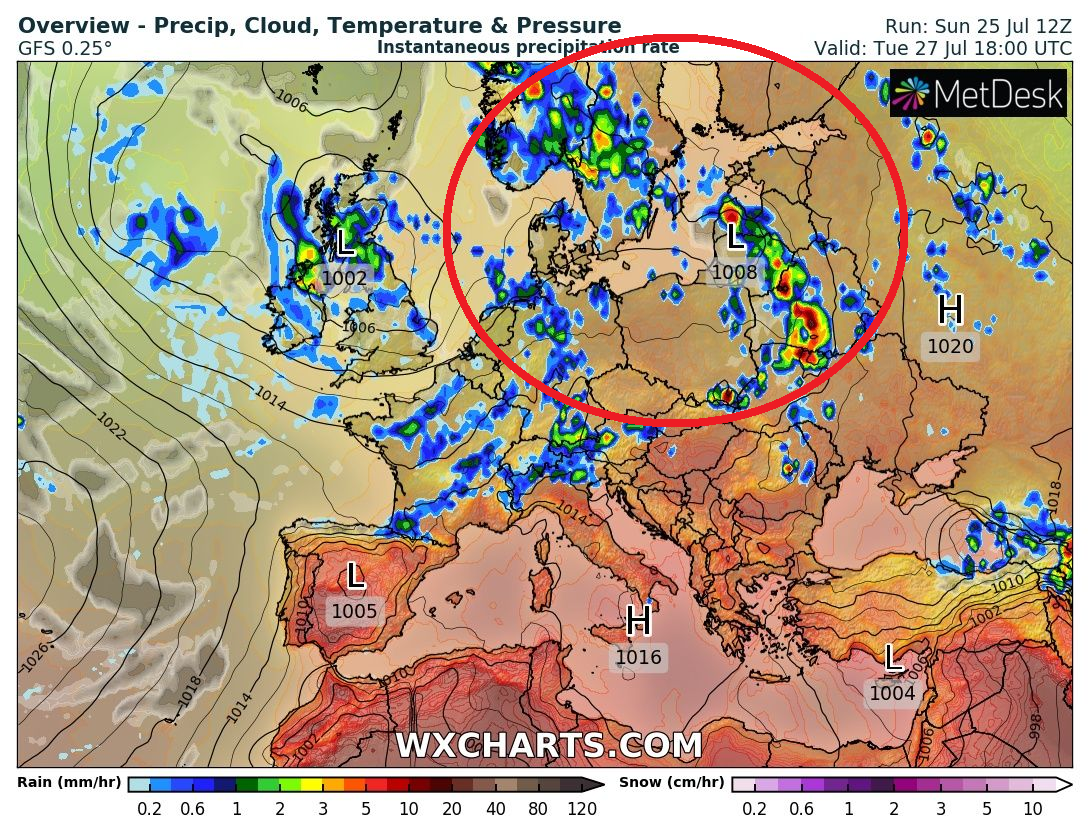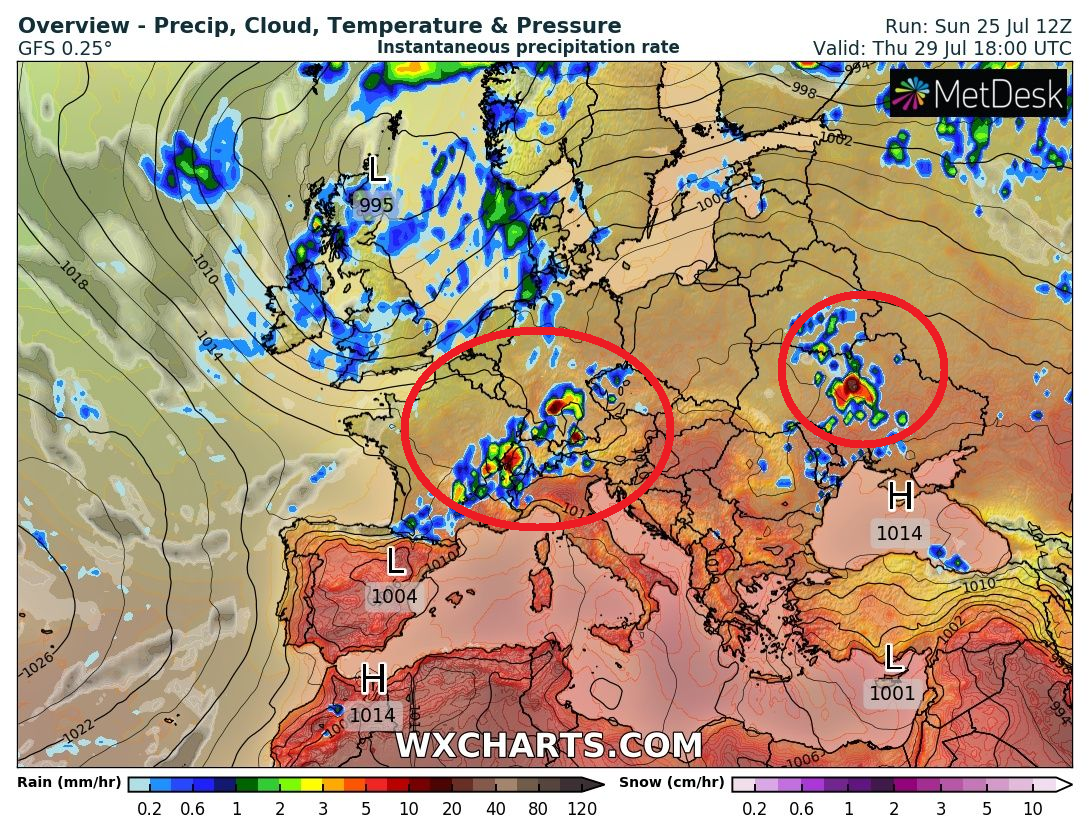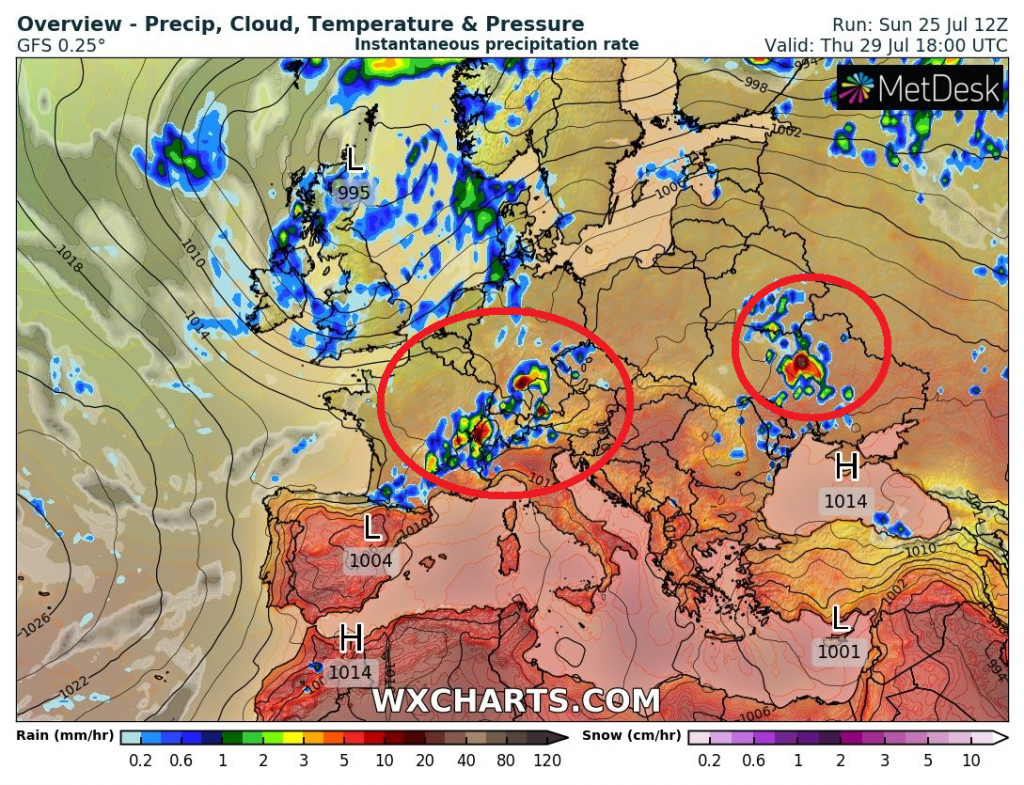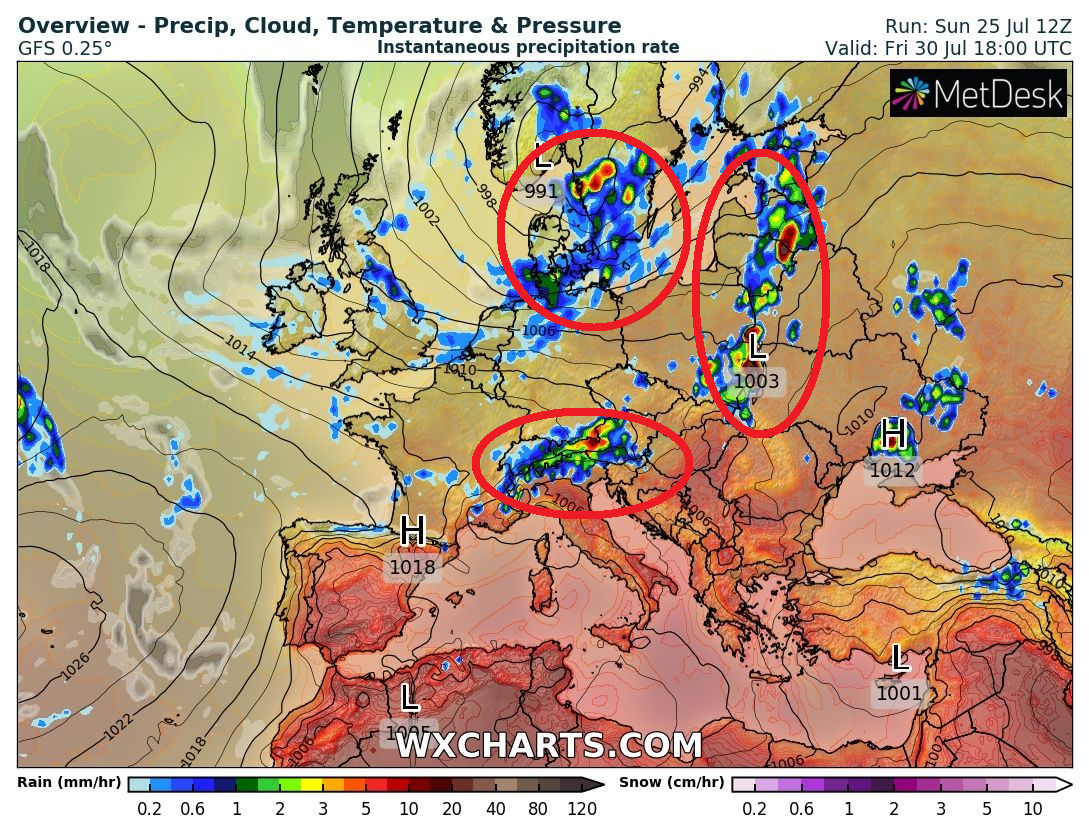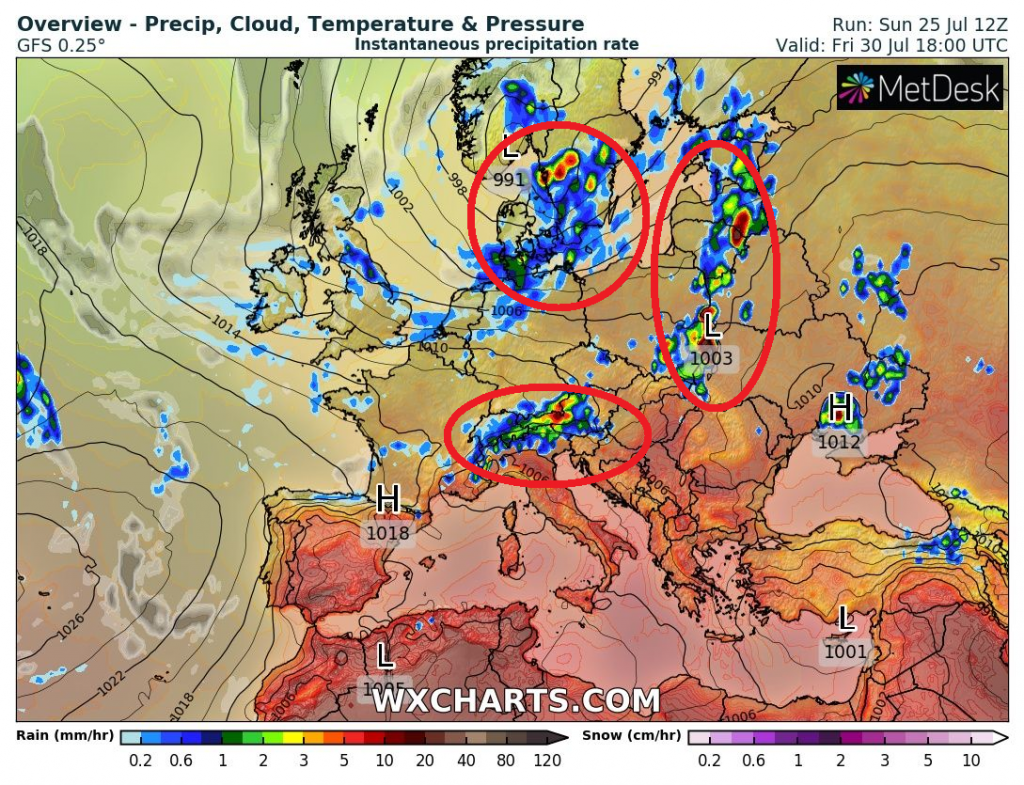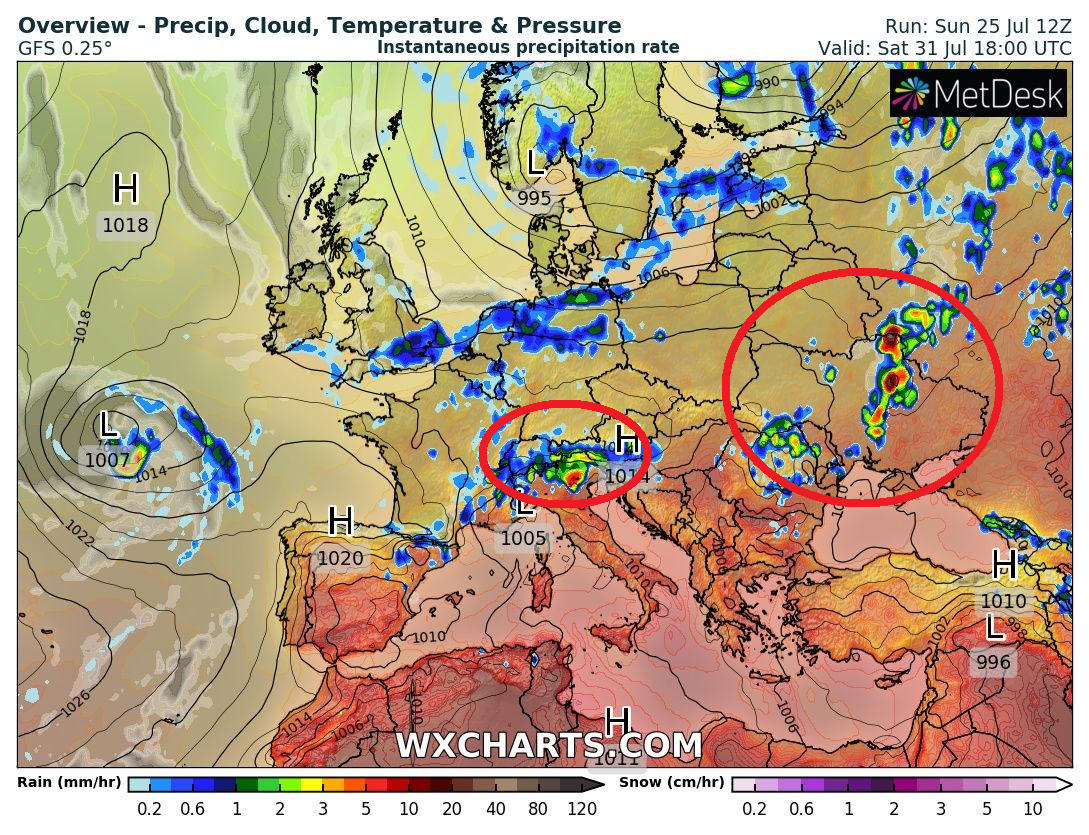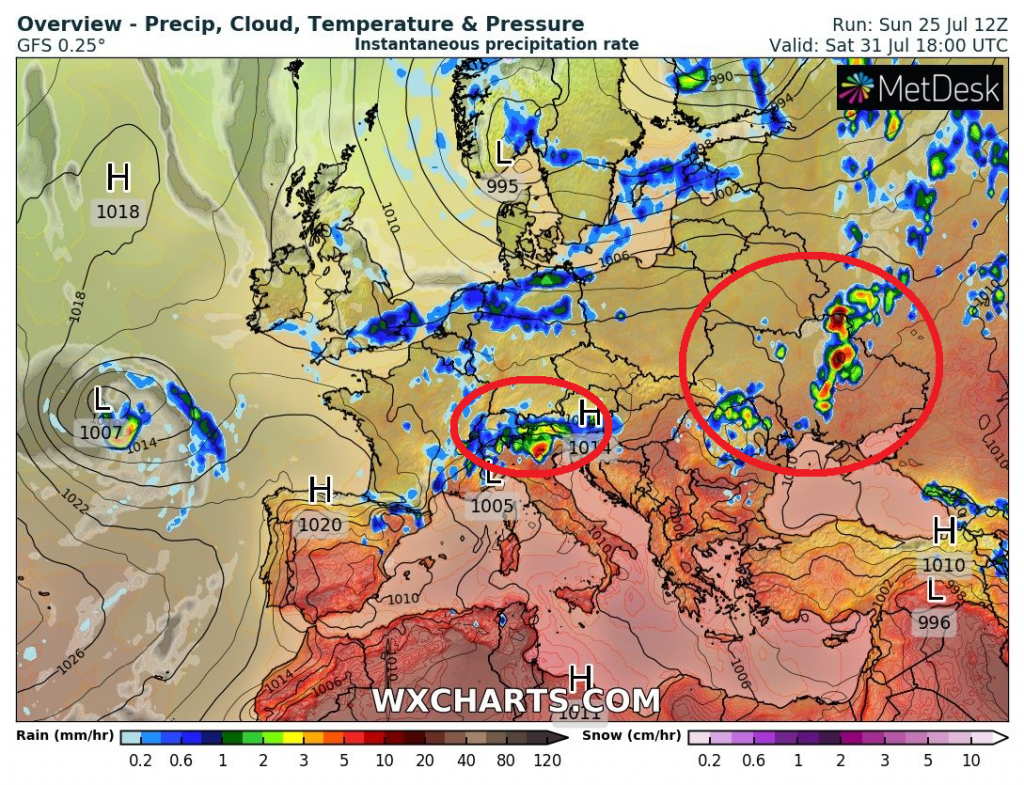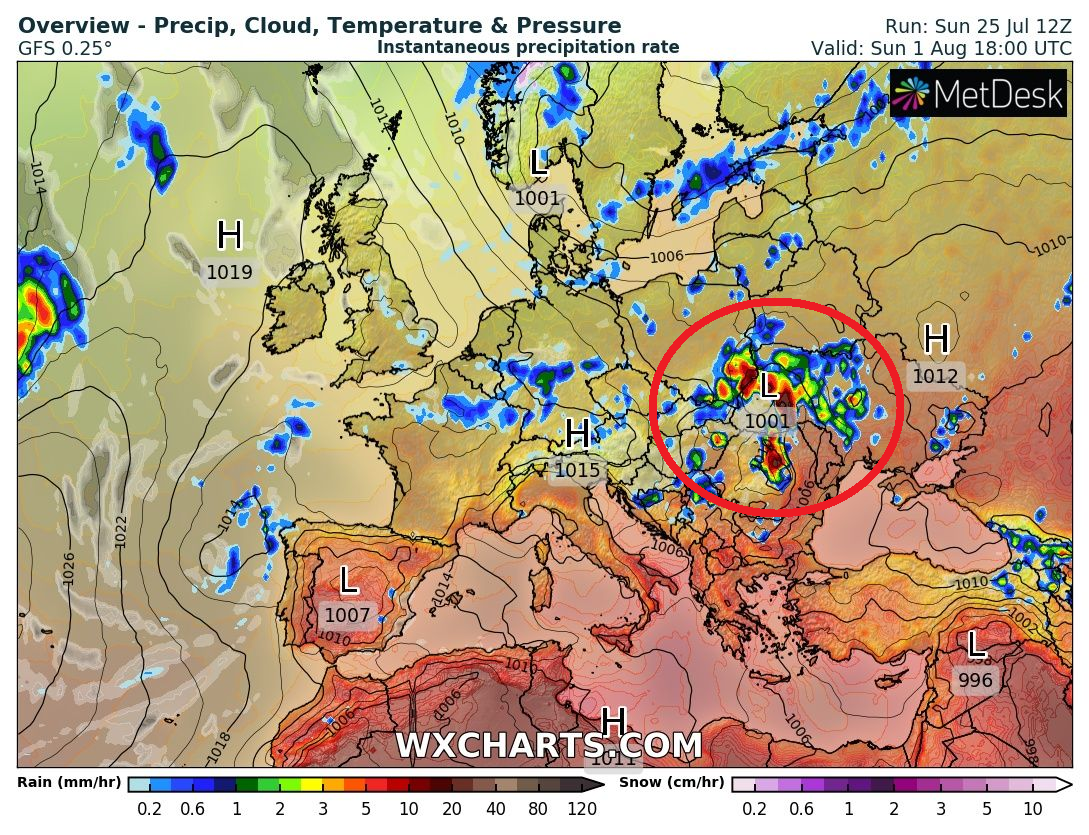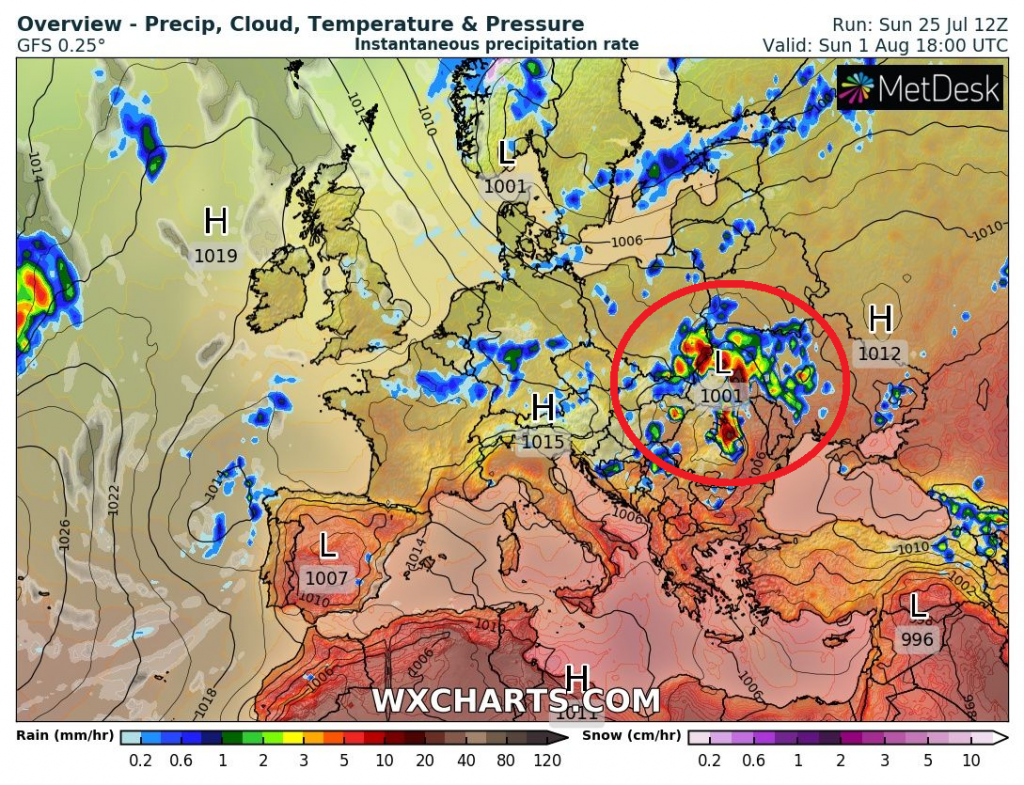 Source: wxcharts.com
(Visited 2 times, 1 visits today)