The first hurricane in North America in 2021!
Enrique reached a status of a hurricane Category 1 and in full power hit the eastern coast of Mexico.
Enrique is the 5th tropical system in Eastern Pacific in 2021, which reached minimally a power of a tropical storm.
Sustained winds reached 140 km/h and wind gusts 165 km/h, before the storm hit coastal areas of Mexico and then turned northward and northwestward, towards Baja California.
Pressure in the middle of the system reached 977 hPa.
Low-pressure area formed near Guatemala and Gulf of Tehuantepec already around 20. June 2021, the system gradually strengthened to a tropical storm on 25. June 2021.
Heavy rain impacted areas of Manzanillo, Colima. 2 rip current drownings were reported in Pie de la Cuesta, Guerrero.
Tropical storm warnings are valid for last June days from Punta San Telmo to Playa Perula and from Cabo Corrientes to Punta Mita, while tropical storm watch is ongoing for the region from Punta Mita to San Blas and from Cabo San Lucas to Los Barriles.
Southern Baja California is forecasted to hit between Wednesday 6 AM and Friday 6 AM, with possible local flash floods or severe wind gusts. THen remnants of the system will degrade during a collision with extremely hot and dry air above NW Mexico and SW USA.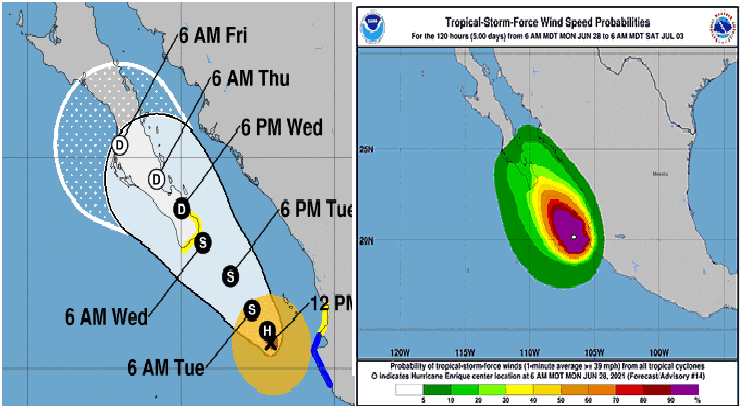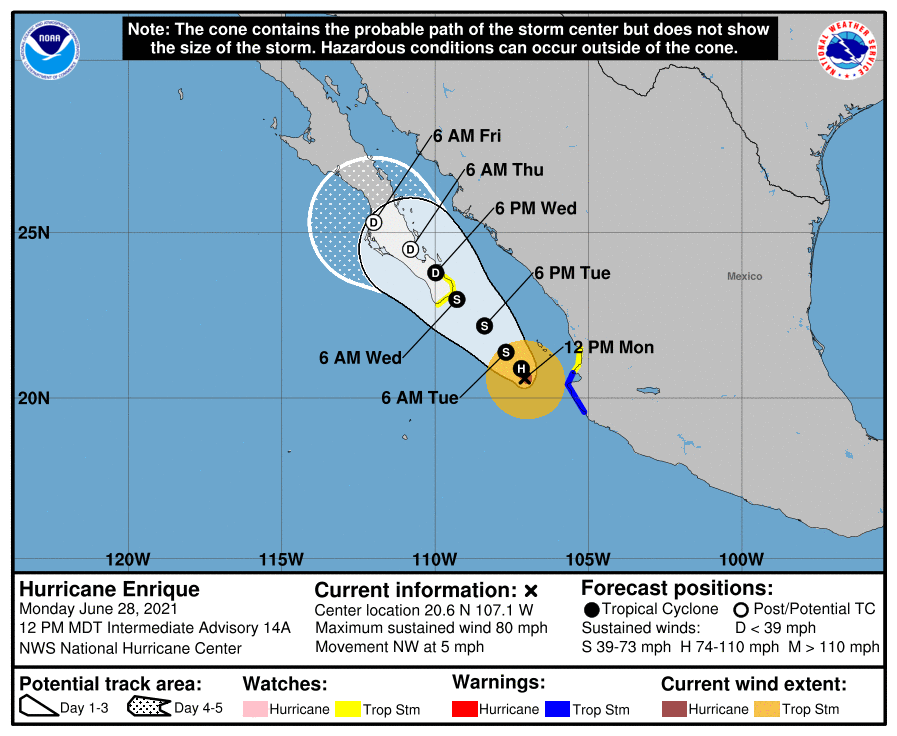 (Visited 10 times, 1 visits today)