Severe storms from Tuesday to Saturday, 22.-26. June 2021, have shifted southeastward and has brought severe hail and floods across Balkan countries and the frontal boundary still persisted above the Alps.
Results are severe floods and damaging hailstorms mainly in Croatia, Bulgaria, Romania, and Switzerland, but in lesser magnitude, other European countries, too.
In Croatia, large hail damaged property and everything changed into white and together with gusting winds they hit Croatian city Požega on Friday, 25. June 2021, shortly after the extreme heatwave in the region /https://mkweather.com/sarajevo-bosnia-and-herzegovina-383-old-june-record-359c-was-destroyed-srebrenica-with-severe-hailstorm-june-2021/; https://mkweather.com/montenegro-403c-all-time-june-record-north-macedonia-411c-albania-400c-2021-june/; https://mkweather.com/serbia-399c-belgrade-387c-the-hottest-june-day-in-the-city-ever/; https://mkweather.com/all-time-june-records-in-malta-413c-gudja-and-stromboli-italy-377c/; https://mkweather.com/hungary-400c-the-first-time-in-june-all-time-june-national-record/; https://mkweather.com/slovakia-380c-only-02c-below-all-time-national-june-record-june-2021//.
In Croatia around Thursday and Friday, 24.-25. June, such as on Monday and Tuesday, 28.-29. June, maximum temperatures reached / will reach around +38°C in the hottest regions.
On the next day, Saturday, 26. June 2021, an extreme precipitation event occurred in the Sliven region, Bulgaria, where near severe storms fell 60 mm of rain / 1 hour. The region was immediately flooded, severe hailstorms occurred, too.
Only 2 days before, severe storms hit Galati, Romania, with the result of severe floods.
In Romania and Bulgaria, temperatures up to +41°C appeared at the end of last workweek and these days.
On Tuesday, 22. June 2021, the next Swiss canton ended underwater. Neuchatel was completely flooded, similarly such as other cities in Switzerland, Austria, and Germany last week.
According to current forecasts, the next storm round, after the second heatwave, will continue in Europe until cca 10. July 2021.
Firstly, western Europe and the Alps will be hit strongly, then around 1. July, central Europe should hit very scary storms, and then will storms gradually shifting above Balkan and Eastern Europe during the first July 2021 decade.
Outputs with expected precipitation fields you should find below Tweets under the main article.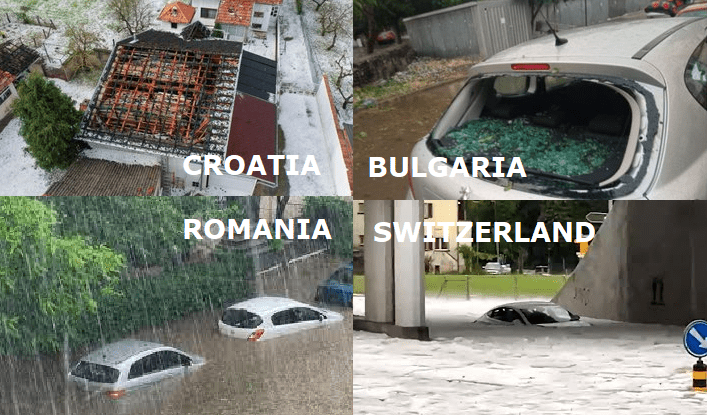 Croatia:
Bulgaria:
Romania:
Switzerland:
Forecast: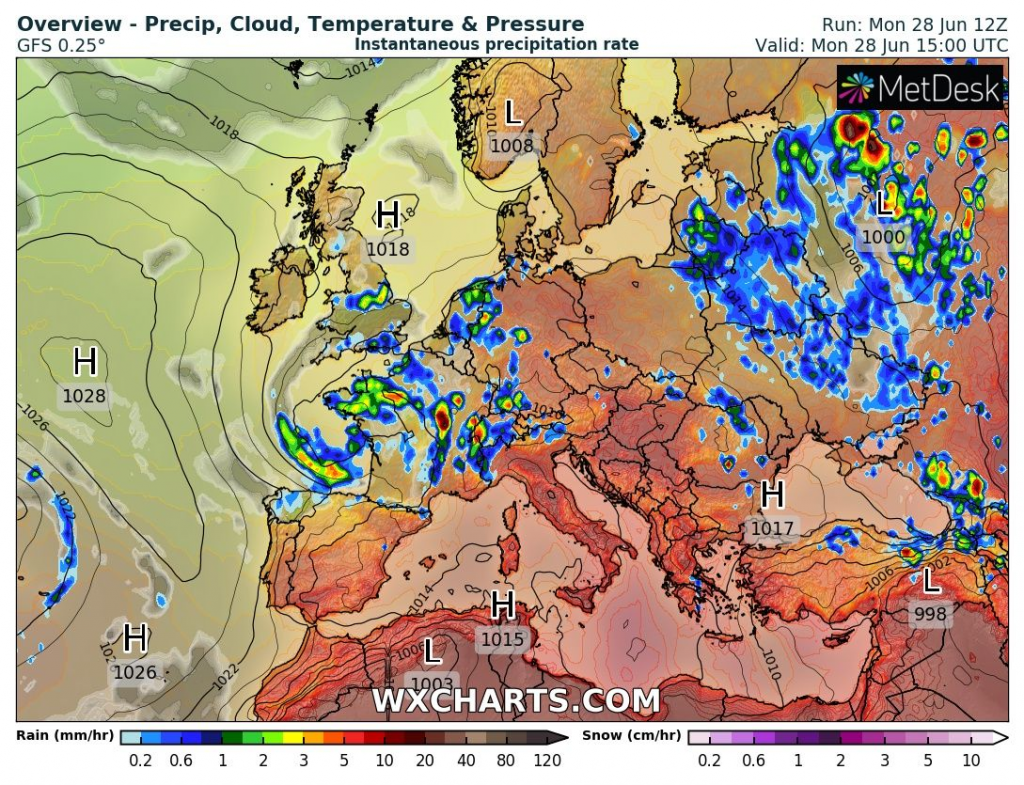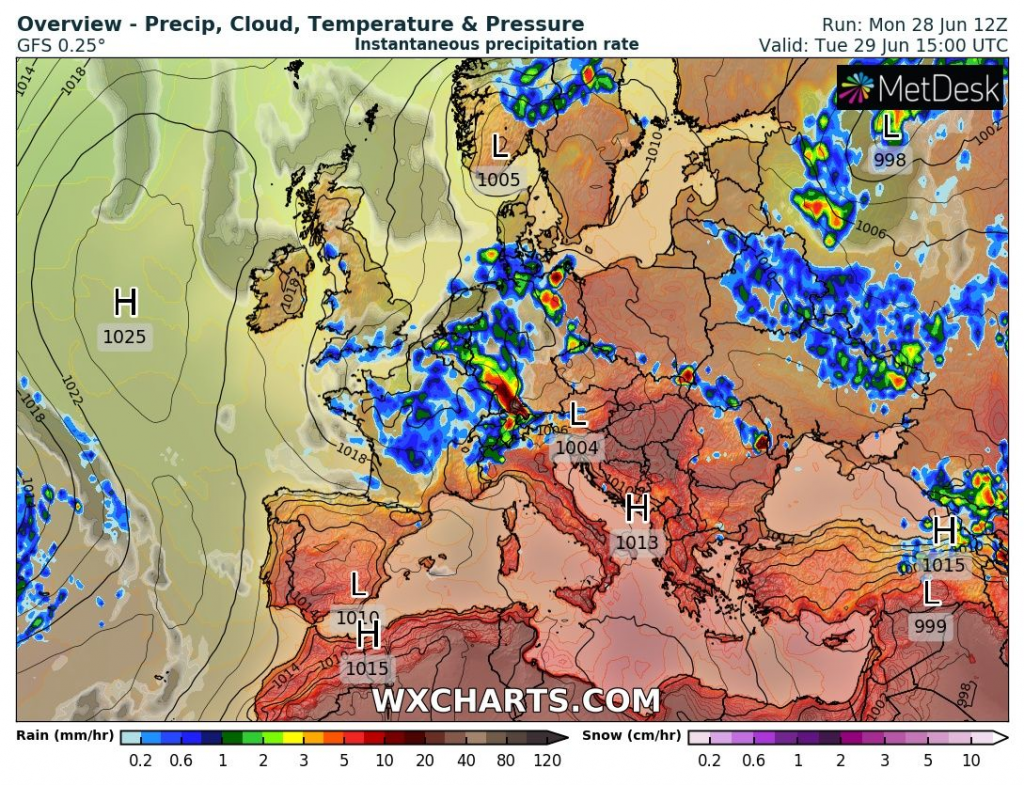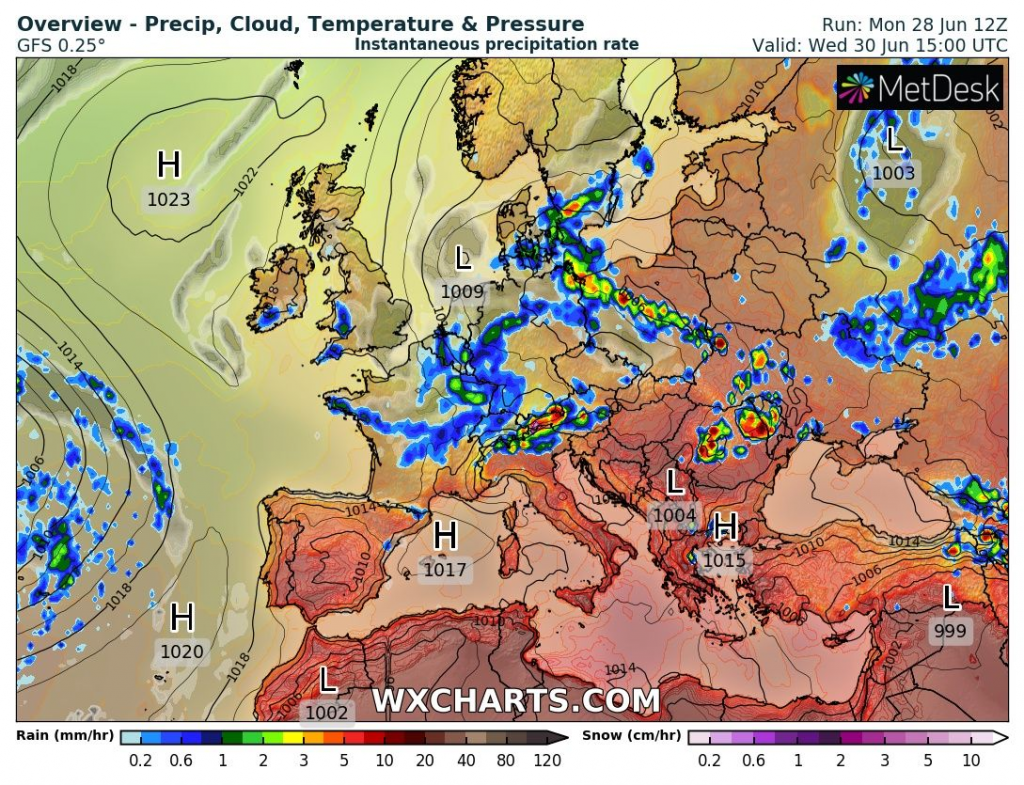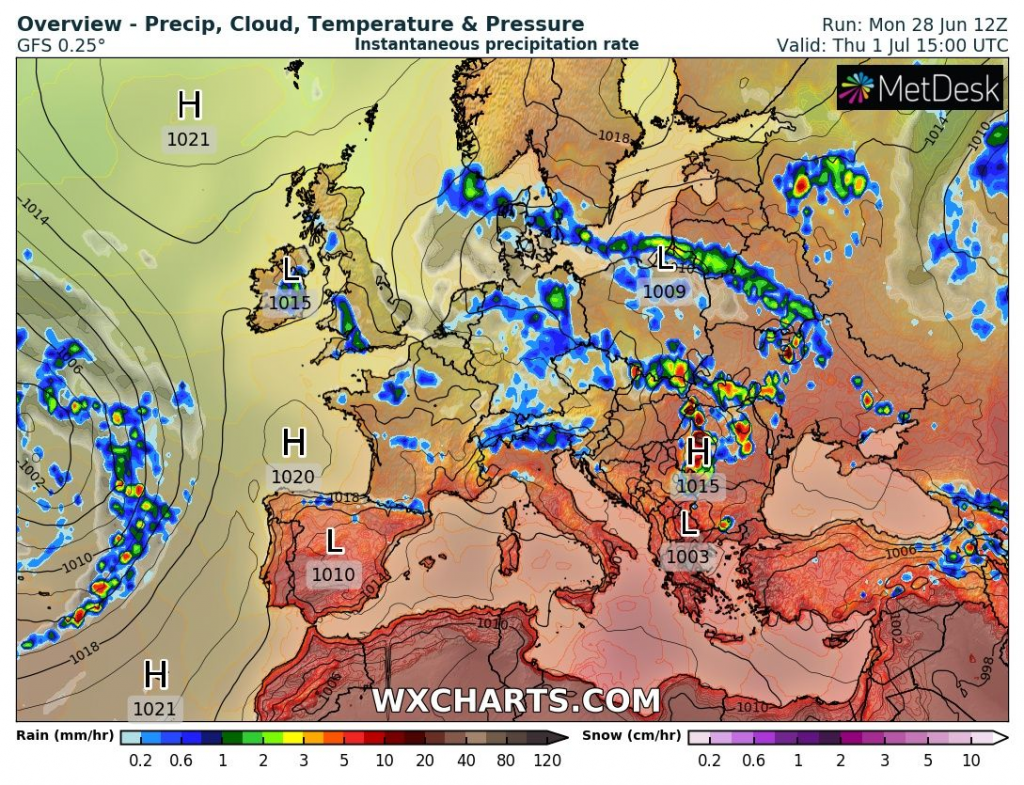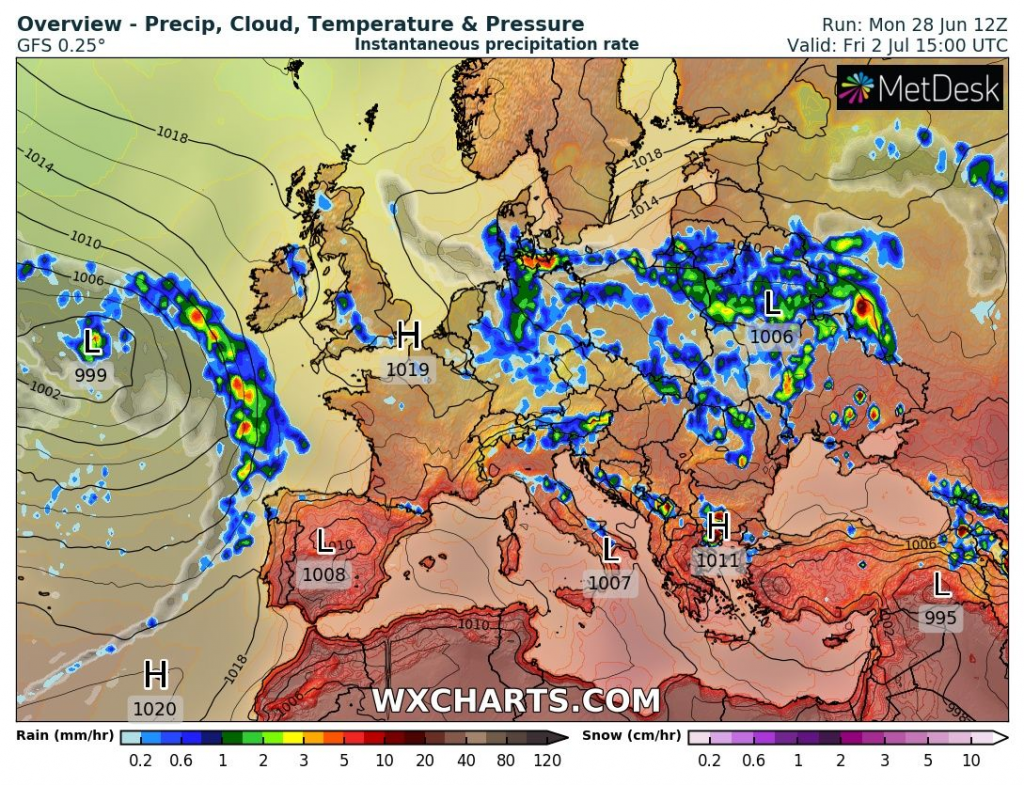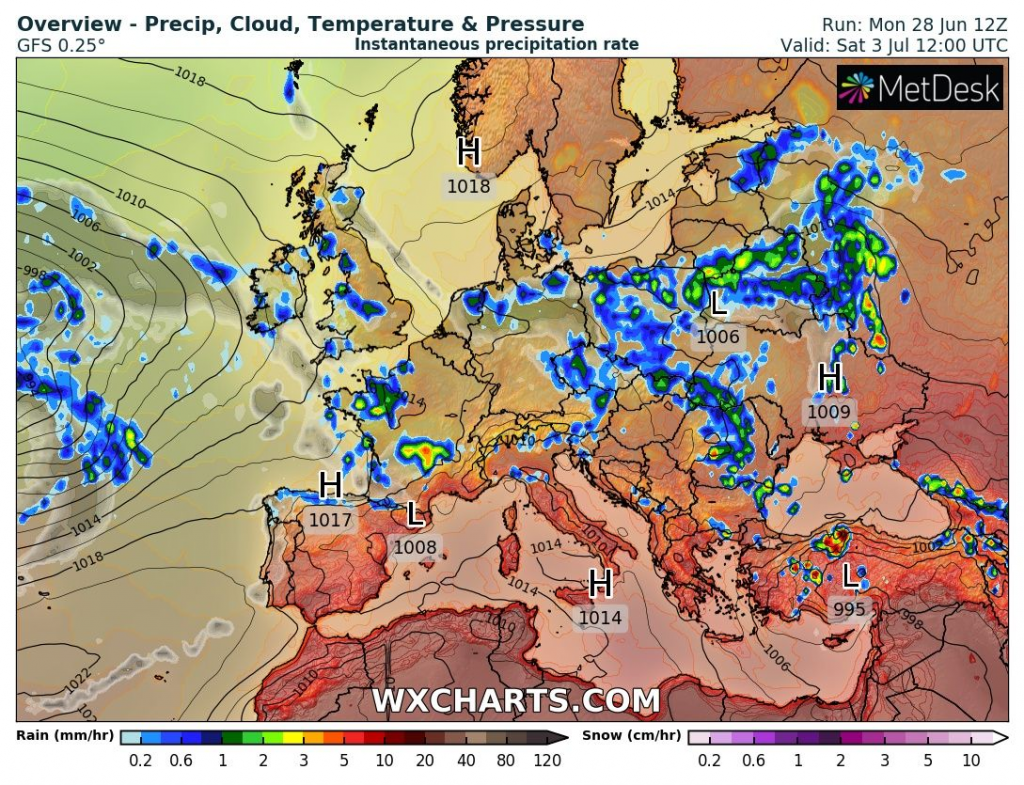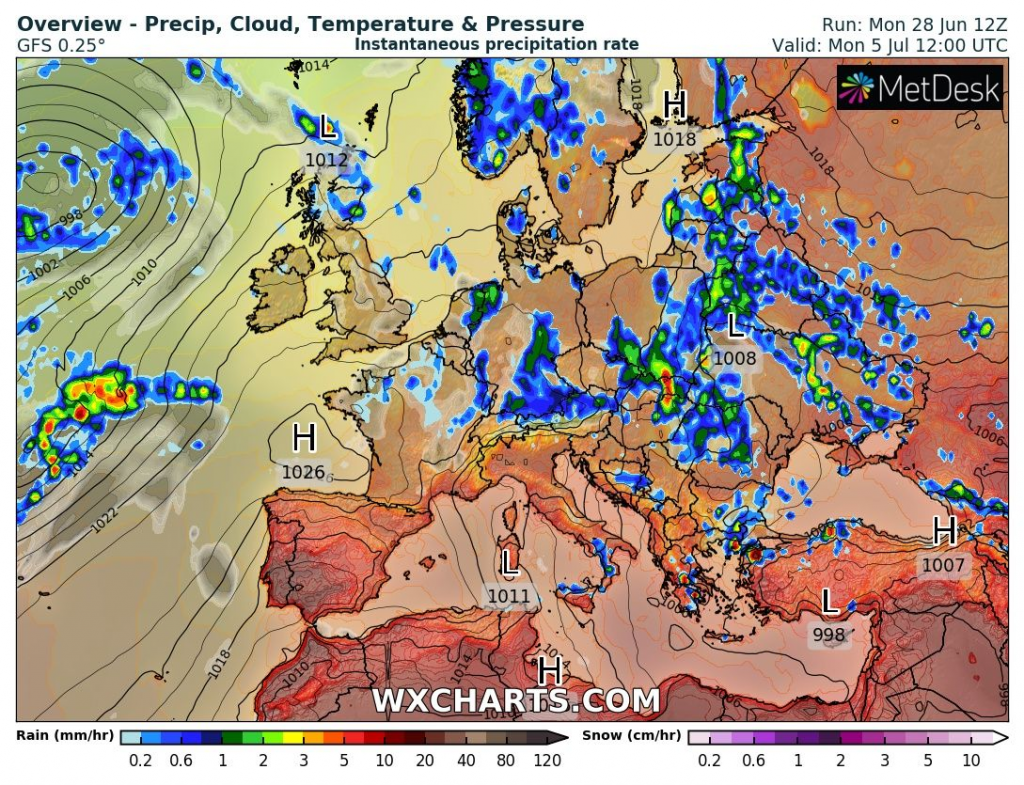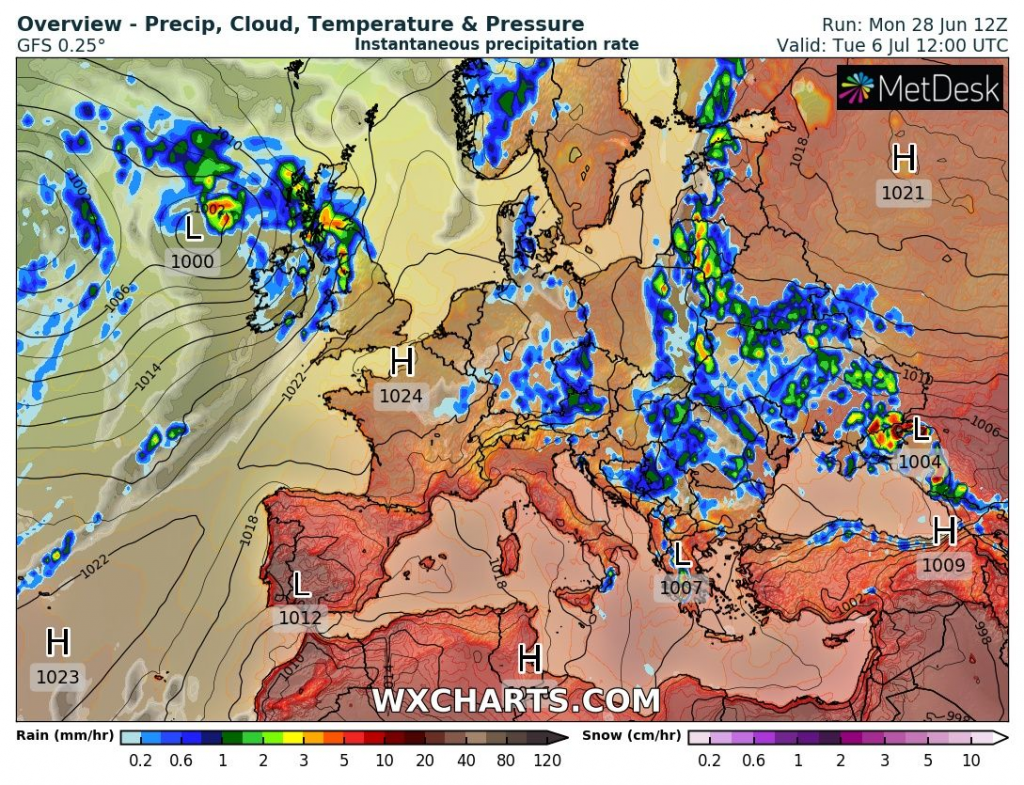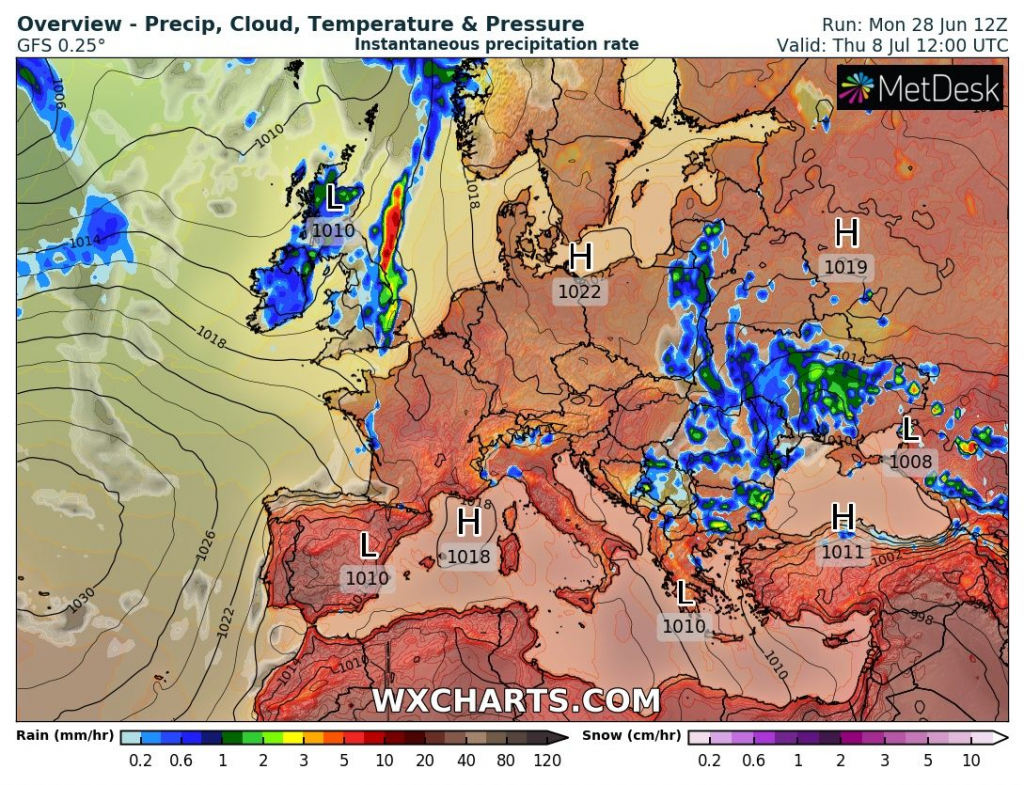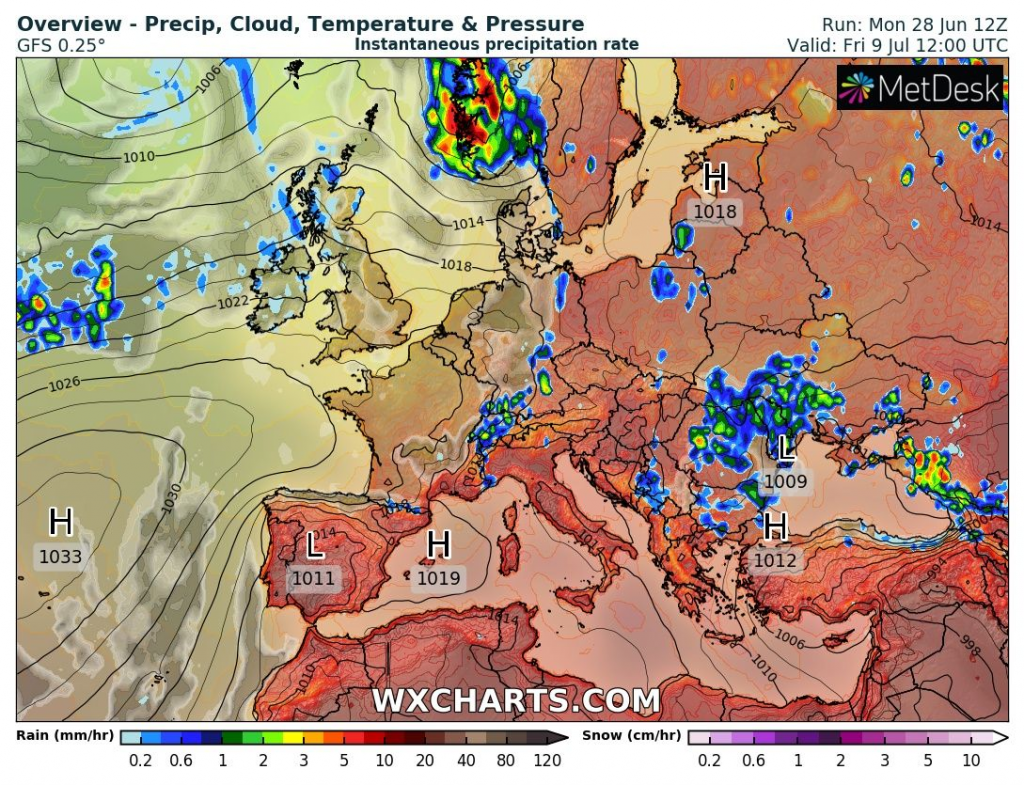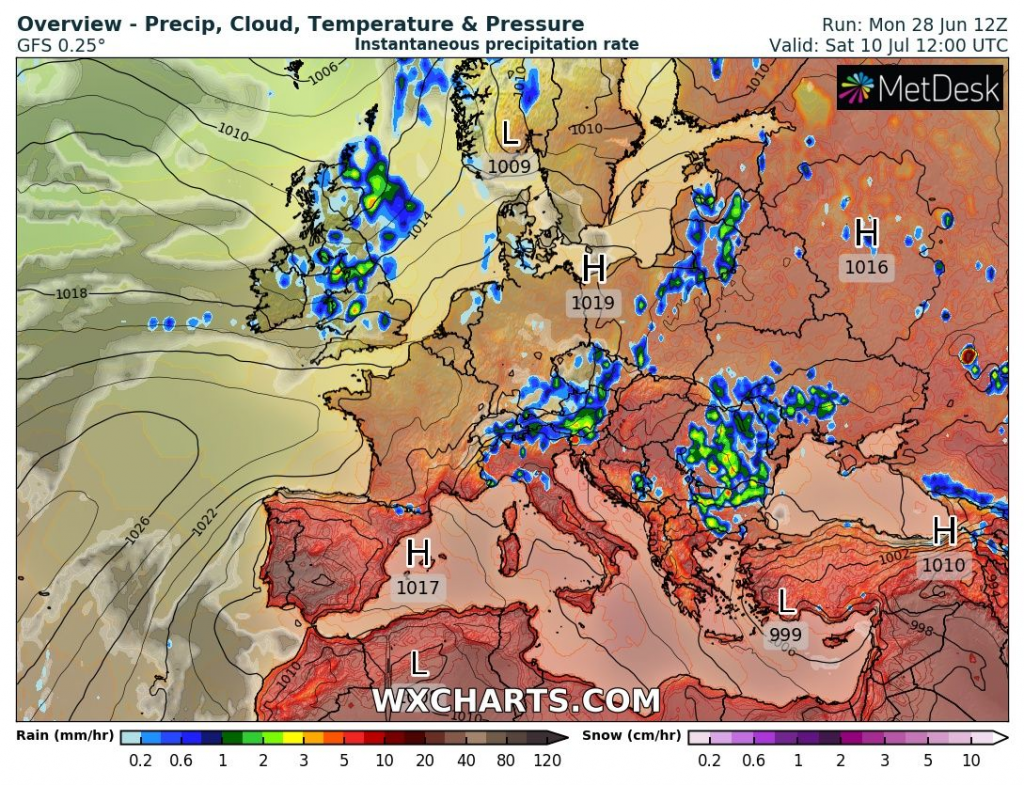 Source: wxcharts.com
(Visited 8 times, 1 visits today)