Above western Pacific, between the Philippines and Japan, has created a Typhoon Chapmi, which reached the highest intensity above open seas.
Typhoon currently such as a remnant of a tropical storm is shifting closer to Japan coast, but without direct impact to weather above Japan.
However, a strong frontal boundary hit the region, with regional heavy rains, downpours, and local floods.
The most hit was from Sunday to Monday southeastern Honshu.
Champi has moved across the western Pacific such as a tropical storm or typhoon between 21.-27. June 2021.
10-minnut sustained winds reached 120 km/h.
Pressure in the middle of the system reached 980 hPa during the maximum of development.
Tropical watch in the Northern Mariana Islands and a warning for the whole island of Guam on 21. June 2021, were valid, too.
 In the Bonin Islands, Japan territory, residents in the area were advised of rough seas and gusty winds.
Champi is the 5th typhoon of the 2021 Pacific Typhoon Season. In 2021, below average typhoon season is forecasted, while above-average hurricane and cyclone season (Atlantic, East Pacific, Indian Ocean) is predicted.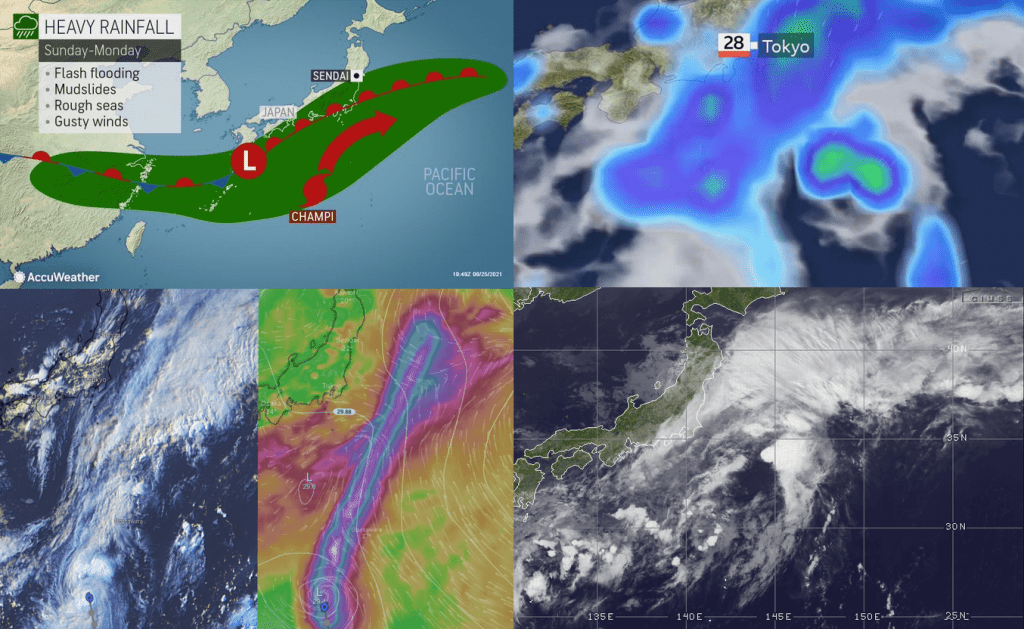 (Visited 1 times, 1 visits today)