The first landfalling tropical cyclone in Malaysia in 4 years!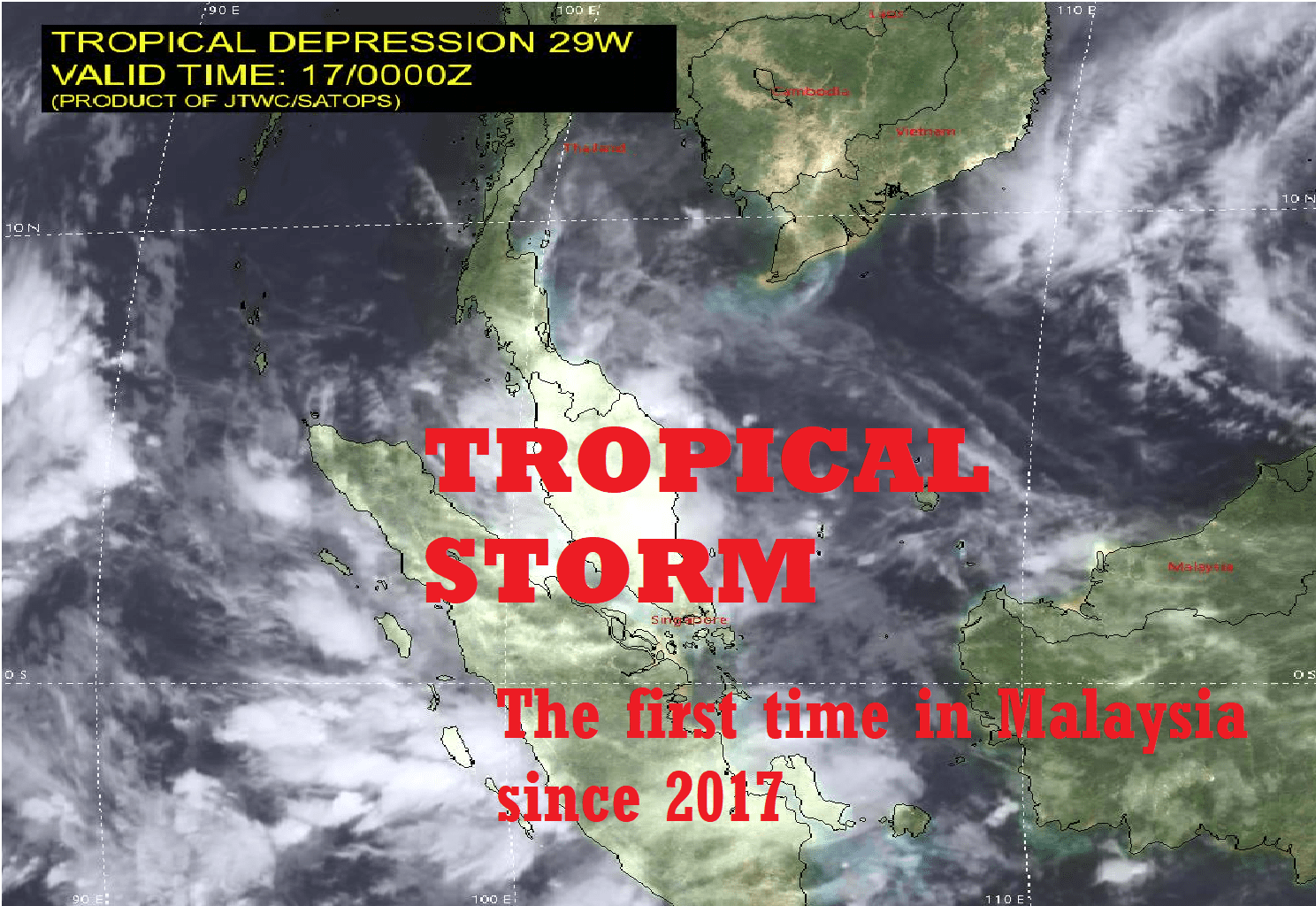 Tropical storm 29W Twentynine in the last hours hit Malaysia as the first tropical system with a strength of a tropical storm minimally for the first time since the year 2017.
An unusual tropical depression at a very low latitude has formed early morning on Friday, 17. December 2021 by JTWC (UTC+8).
It is such a rare case to form a storm ≤5°N due to lack of coriolis force, according to Matthew Cuyugan on Twitter.
E.g. in Bintulu, 105,4 mm of rainfall fell in the last 3 days, since Wednesday 15. December to Friday 17. December 2021.
Singapore was hit only by edges of the system, with rainfall totals around 10 mm.
Moreover, the next system, 94B Invest, should hit Malaysia, southern Thailand, and southern Myanmar, such as northwestern Sumatra around early next week, with the next significant rainfall and possible regional floods.
Tropical storms, typhoons, and cyclones are in the region with low latitude relatively rare, but tropical depressions (systems with lower intensity) are bringing heavy rains and floods relatively often.
Meanwhile, the Philippines are currently devastated after Supertyphoon Rai, Category 5 /https://mkweather.com/category-5-supertyphoon-rai-with-320-km-h-winds-hit-the-philippines//, which left 23 killed, 5 million without power and widespread material damages.
Rai is forecasted to shift above Vietnam and southwestern China in the next days.