The first Siberian blast in Europe already at the end of August! The first frosts and ground frosts in valleys and basins!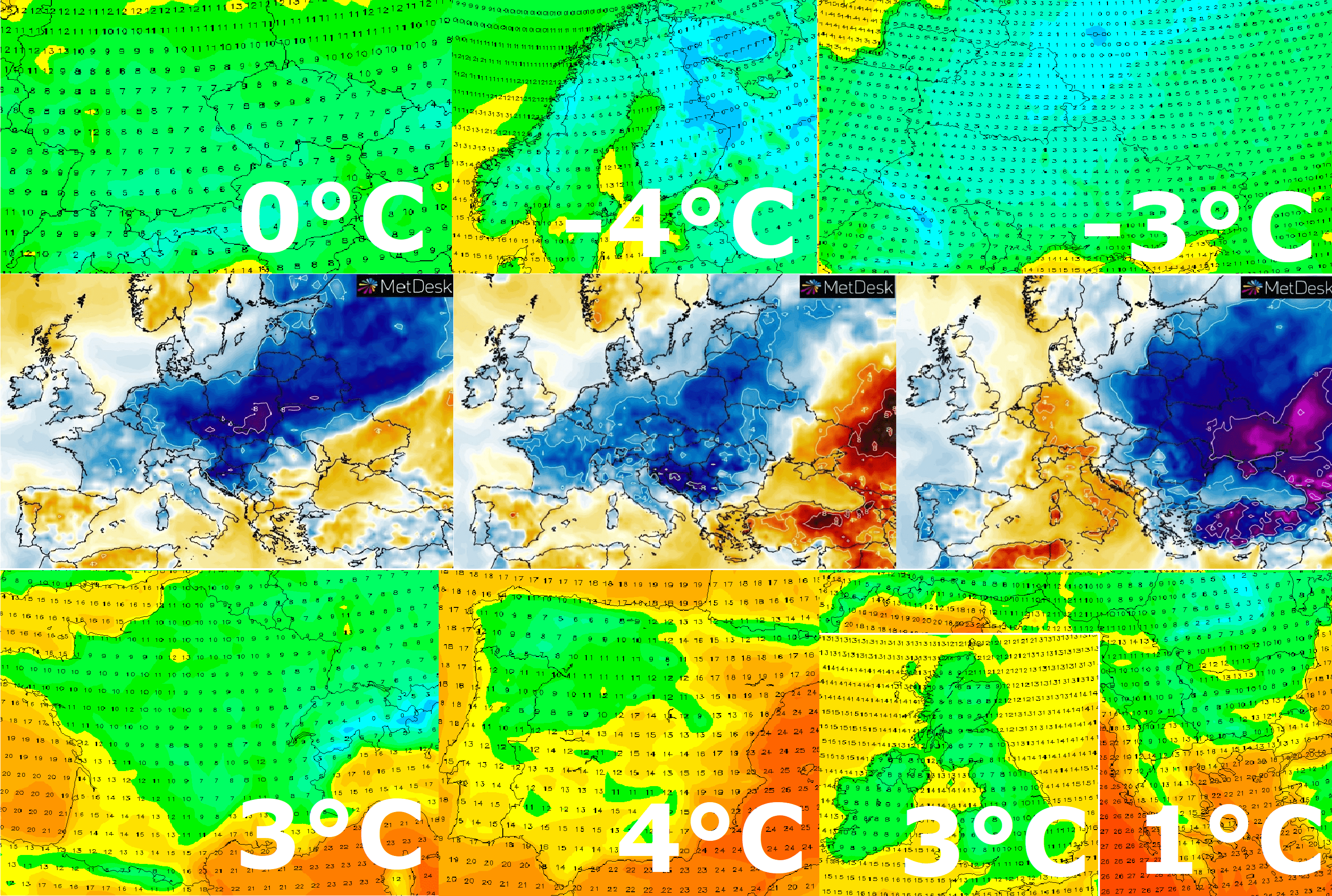 Autumn 2021 will come to Europe prematurely!
Severe cold blast with the Arctic and gradually Siberian origin hits Europe already between 25. August – 3. September 2021 and temperatures will drop extremely low!
Already in the last article we informed about a possibility of the first ground frosts of the season /https://mkweather.com/autumn-in-europe-is-coming-the-last-august-days-brings-the-arctic-blast-temperatures-rarely-should-drop-to-3c-and-the-first-ground-frosts-are-possible//, but the latest forecasts are even colder – with regular frosts in parts of mid-latitudinal Europe, from Alpine and Carpathian valleys into lowlands in Eastern and Northern Europe!
Regional estimates of minimum temperatures in lower situated and populated regions (below 1000 MASL) are mentioned in the picture below – while in Scandinavia, frosts rarely up to -4°C are possible (around 3°C is needed to subtract for national TOPs), in Eastern Europe, -3°C should surprise not so far from Moscow, Kyiv or Minsk, in Alpine and Carpathian basins, a possibility of temperature decrease up to 0°C is possible, including northeastern Balkan (Romania), in France and British Islands it should be around +3°C and northern Spain should surprise cold +4°C!
Cold weather firstly hits Northwestern and Western Europe, gradually Scandinavia, Central Europe, Iberia, and finally Eastern Europe, Balkan, and Turkey, with really cold daily temperatures (even stronger temperature anomalies during days such as in the mornings).
Autumn-like weather should bring worsening of the virological situation across the continent as well as the damage for sensitive plants, therefore don´t forget to protection of your gardens and mainly, protection of yourself by warmer clothes.
Before this coldwave, a heatwave with a peak in the next workweek will appear in Italy, Greece and Balkan /https://mkweather.com/the-next-45c-heatwave-for-italy-greece-balkan-between-22-august-2-september-2021// and Italy will be affected by an extreme coldwave only minimally.
Mainly in the Mediterranean and British Islands, a return of summer weather is forecasted later in September 2021 /https://mkweather.com/6-week-forecast-for-europe-the-first-ground-frosts-for-eastern-europe-and-summer-times-for-nw-europe-and-the-mediterranean//.
After warmer September, early-season snowfall should come into Europe and other parts of the Northern Hemisphere sooner, such as usual around October 2021 /https://mkweather.com/in-autumn-2021-snowfall-will-come-earlier-than-usual-europe-north-america-asia-north-africa//.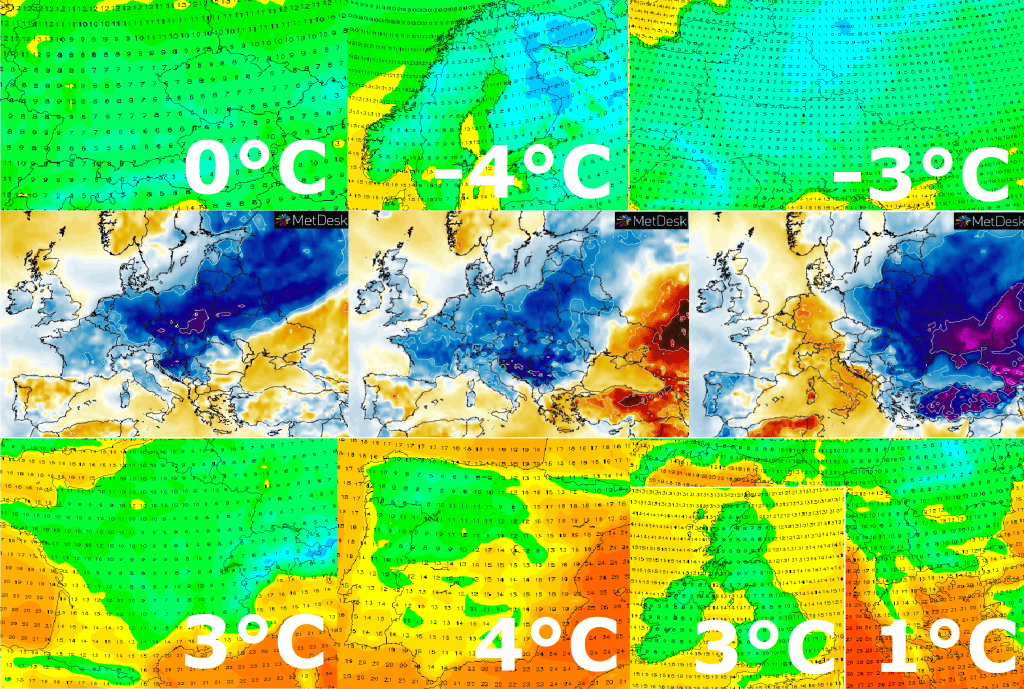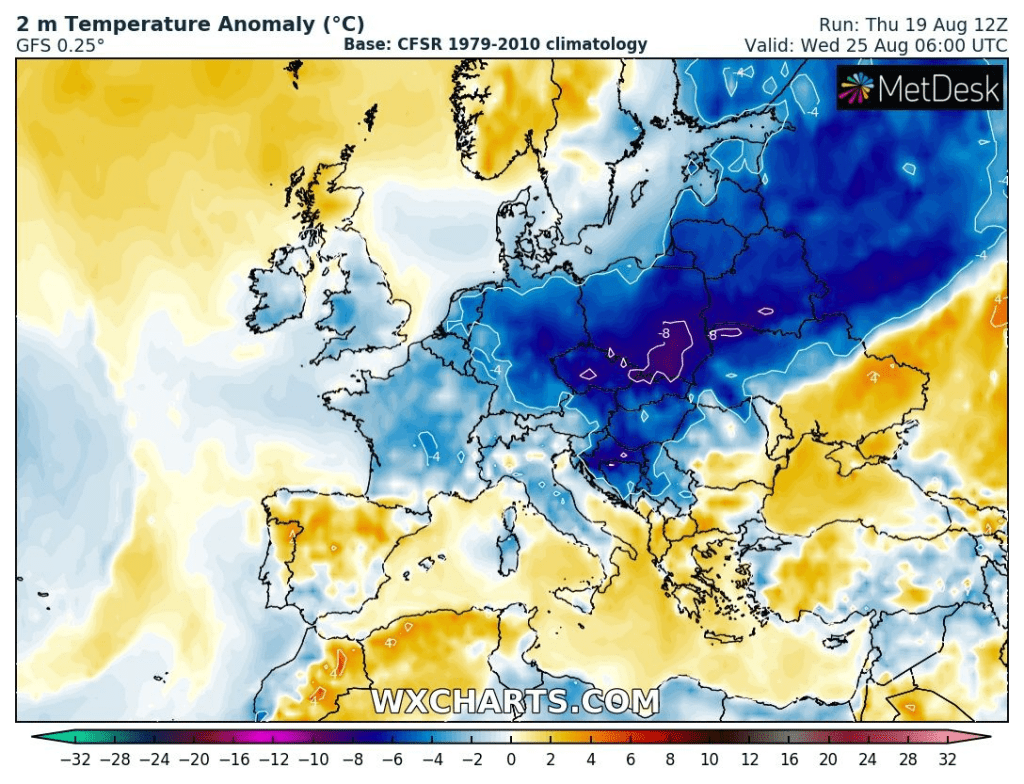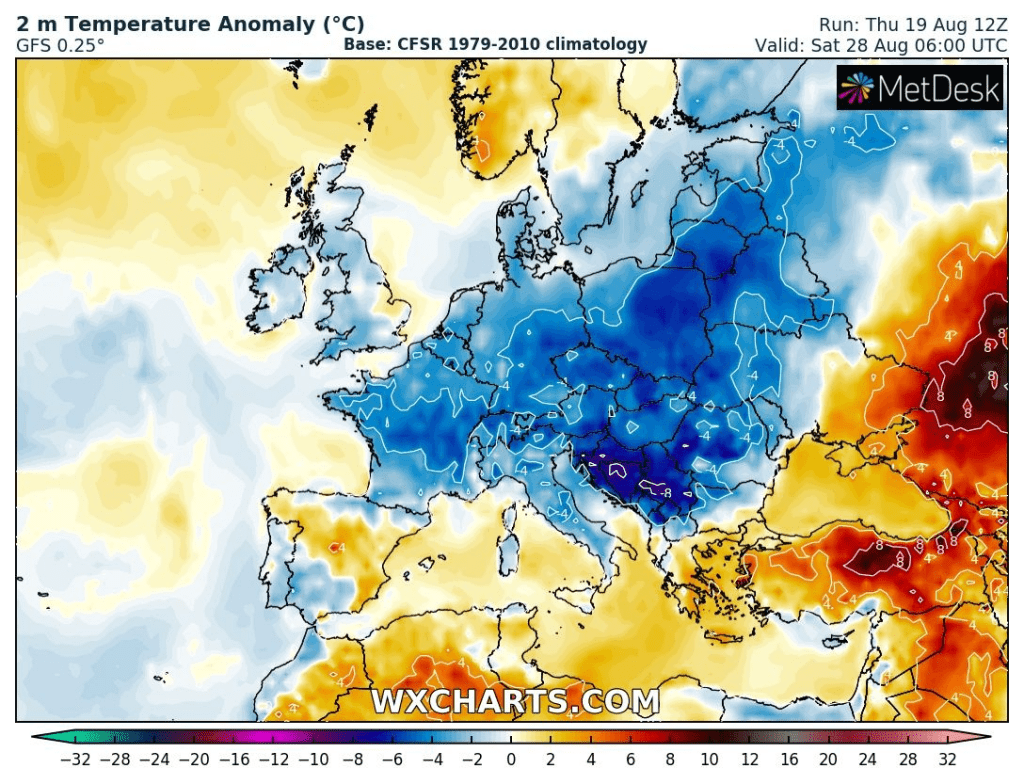 Source: wxcharts.com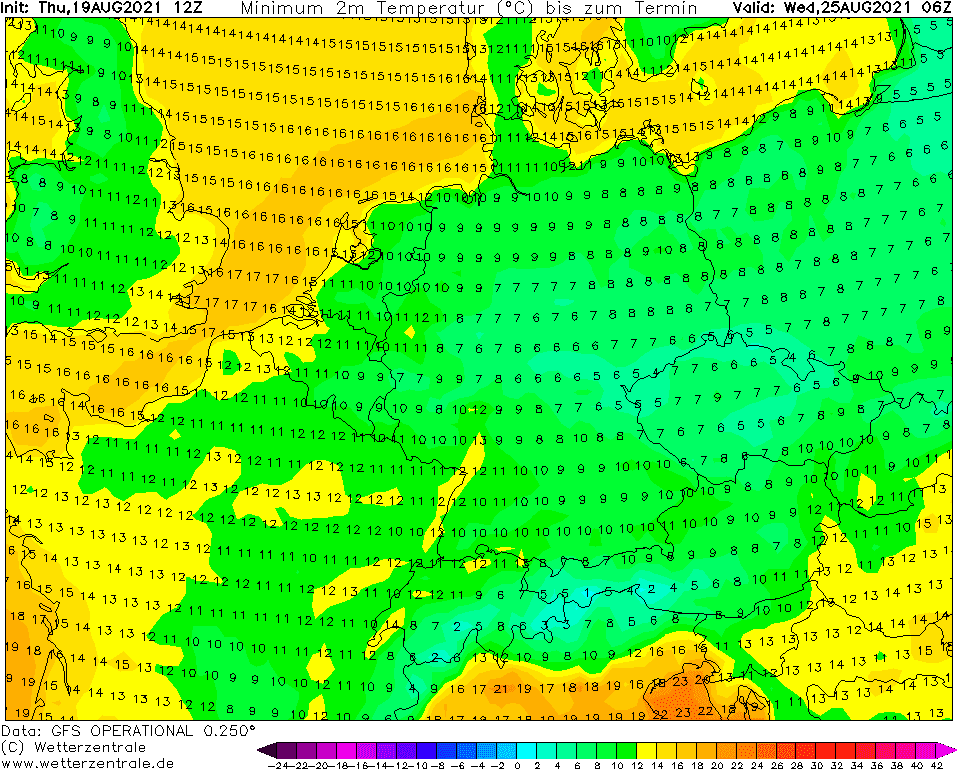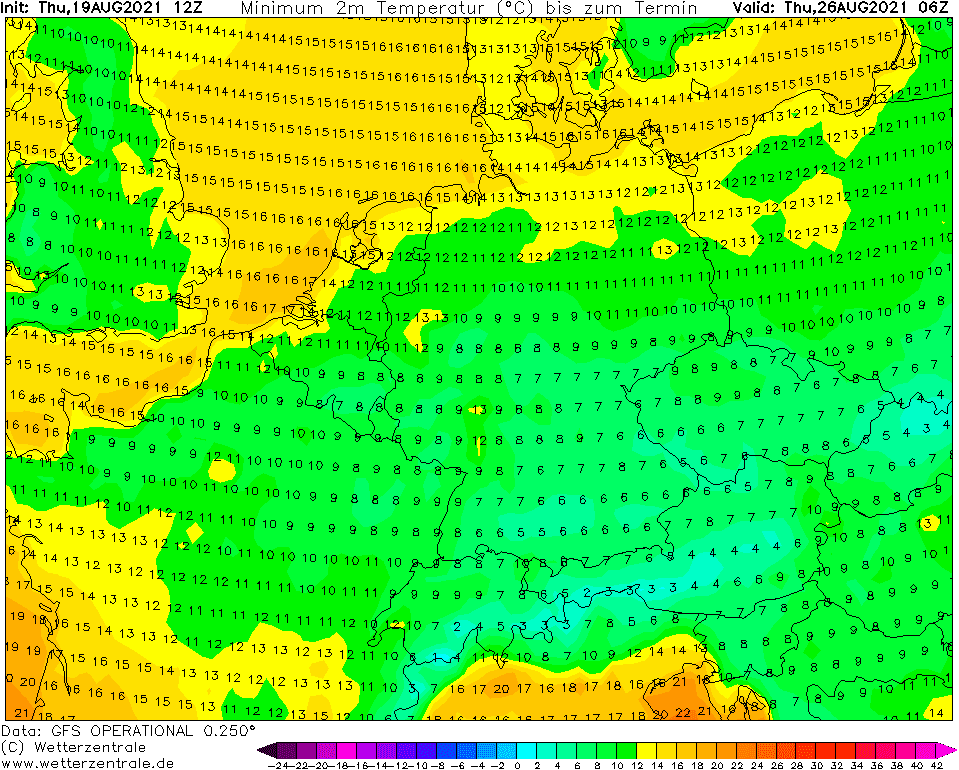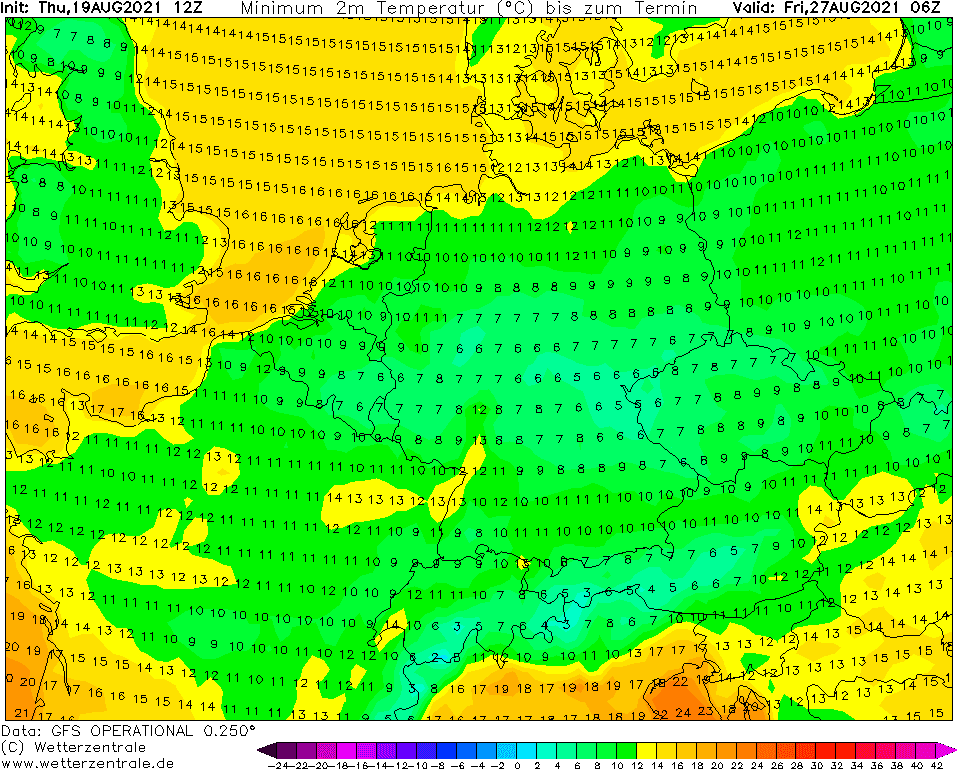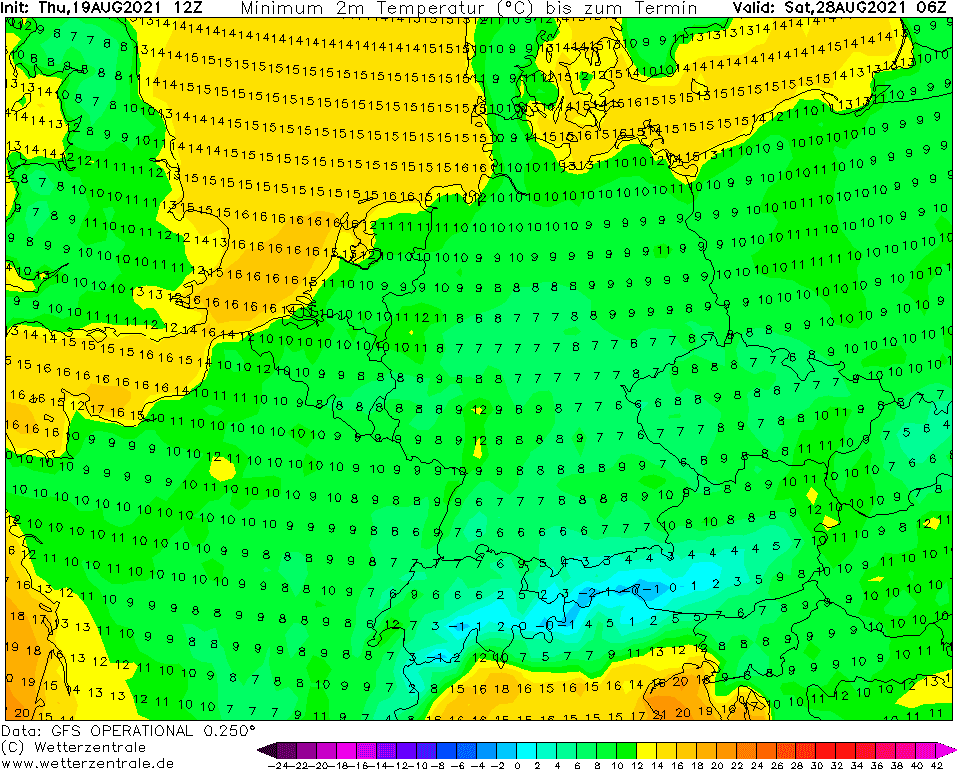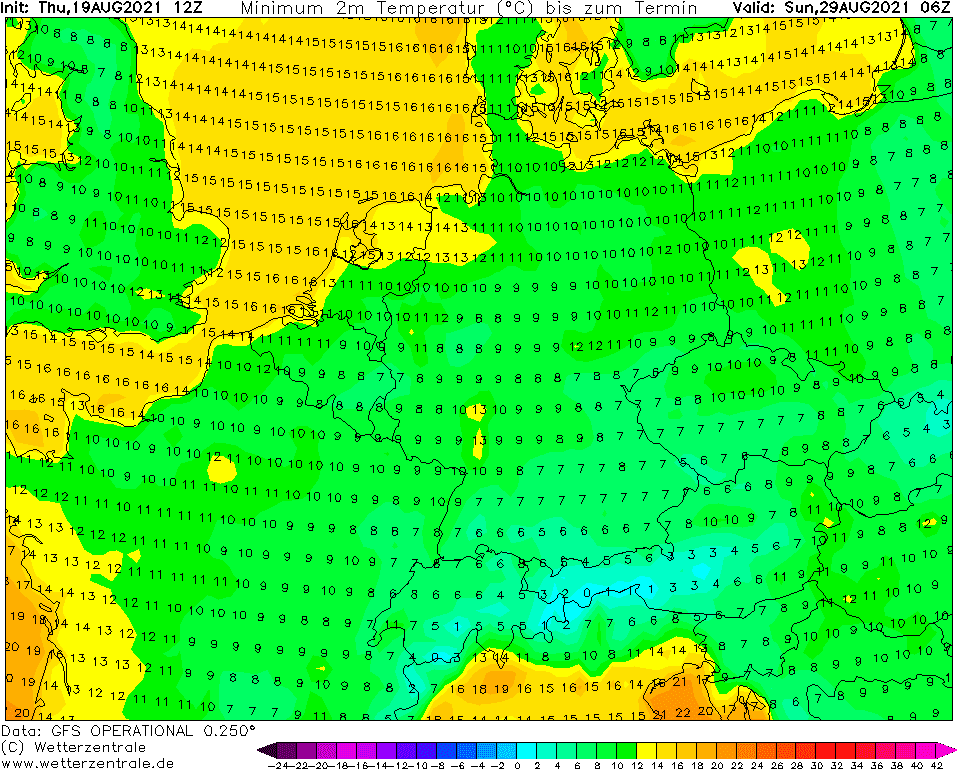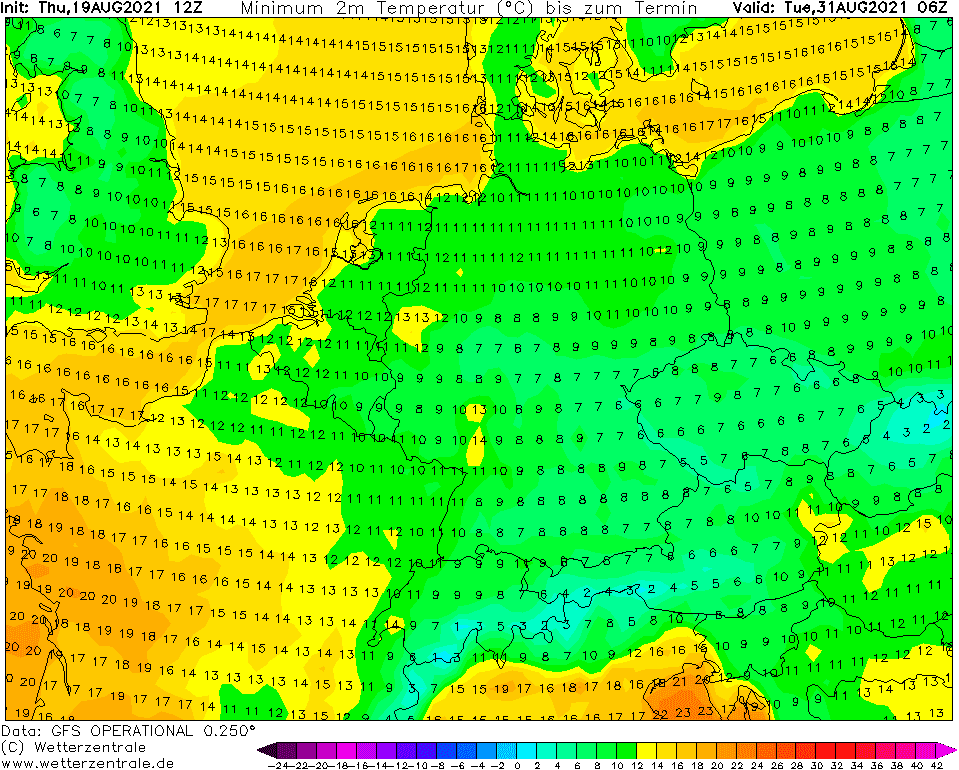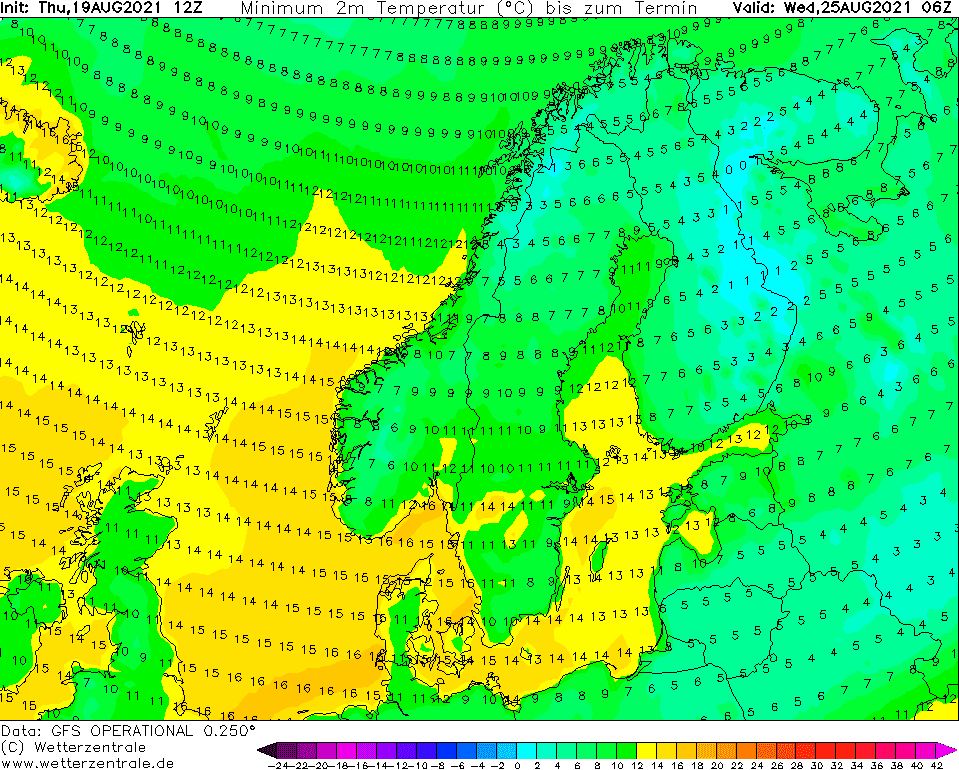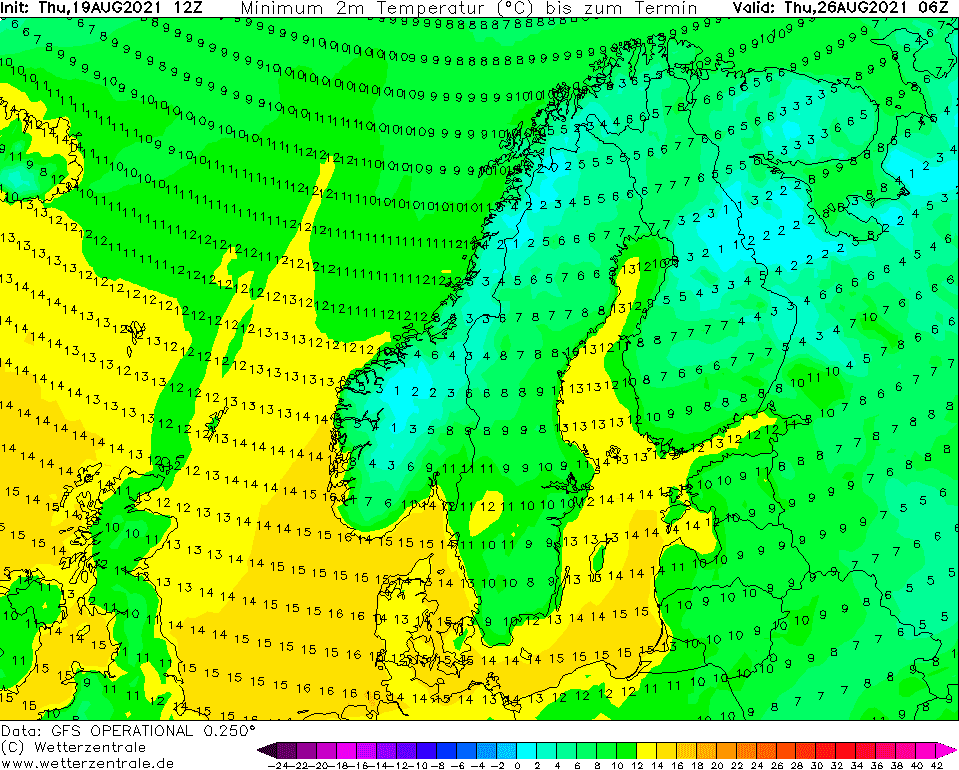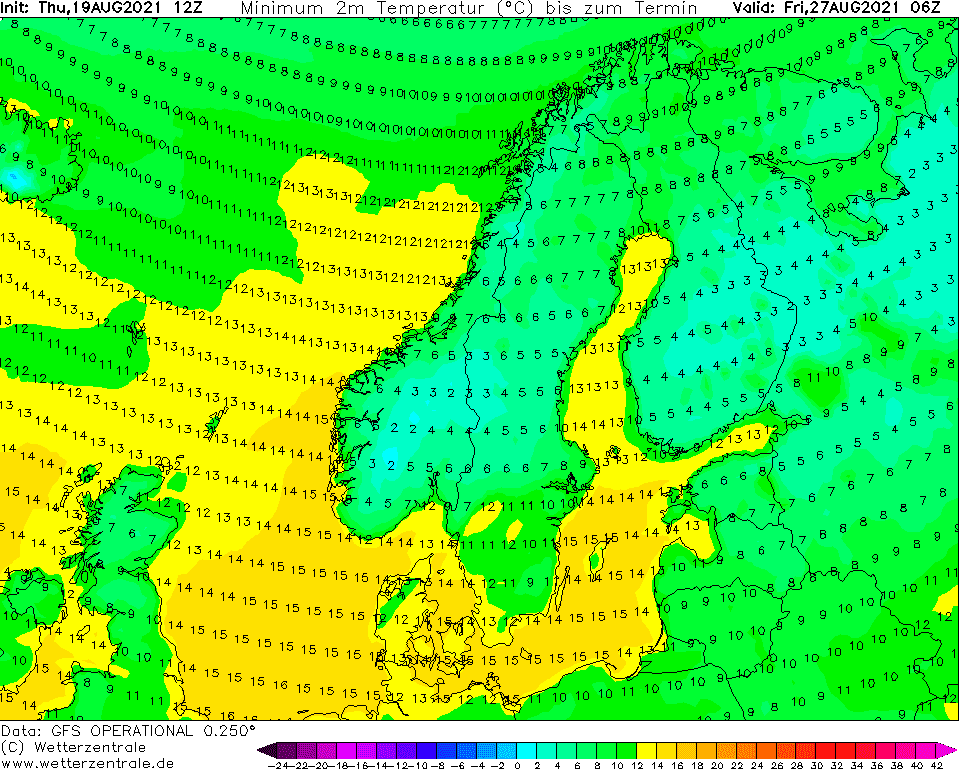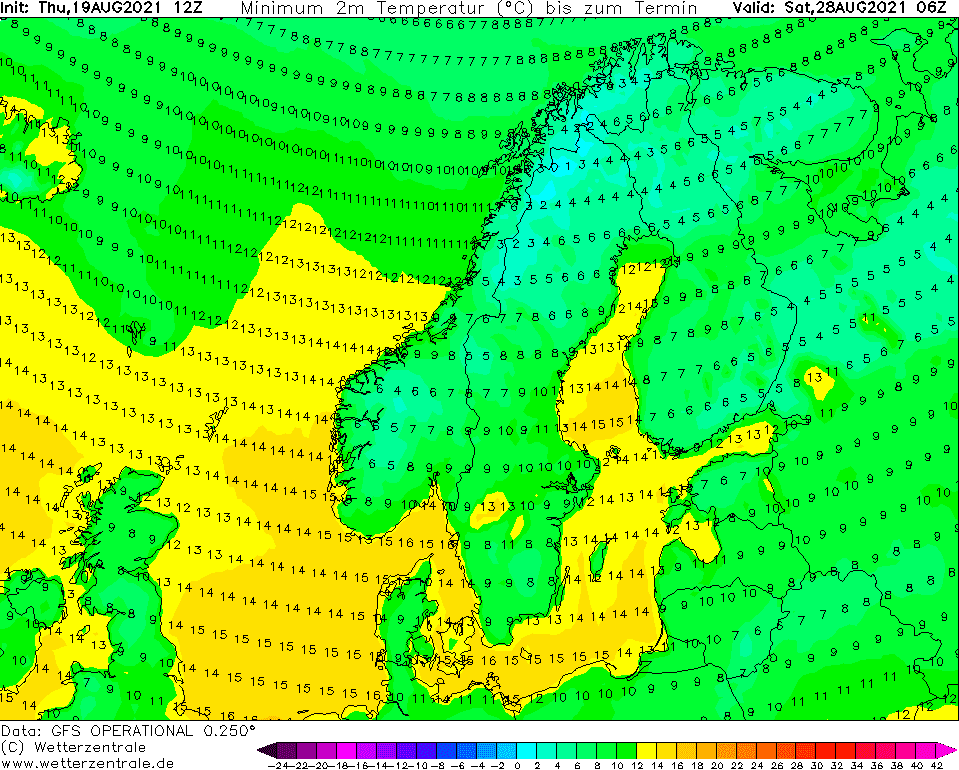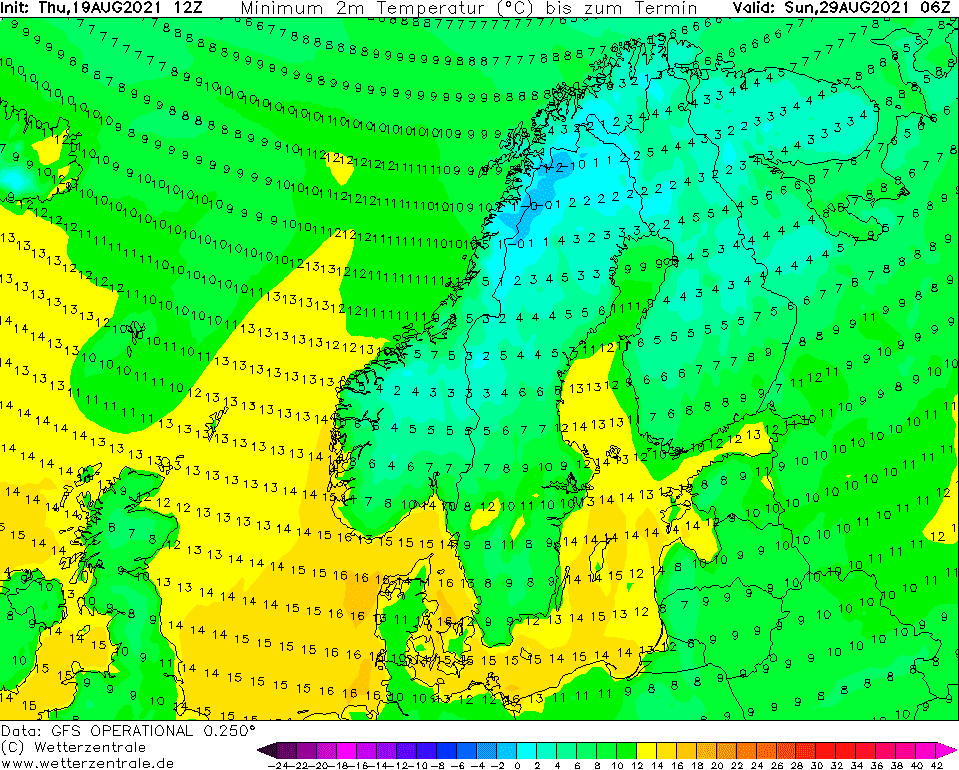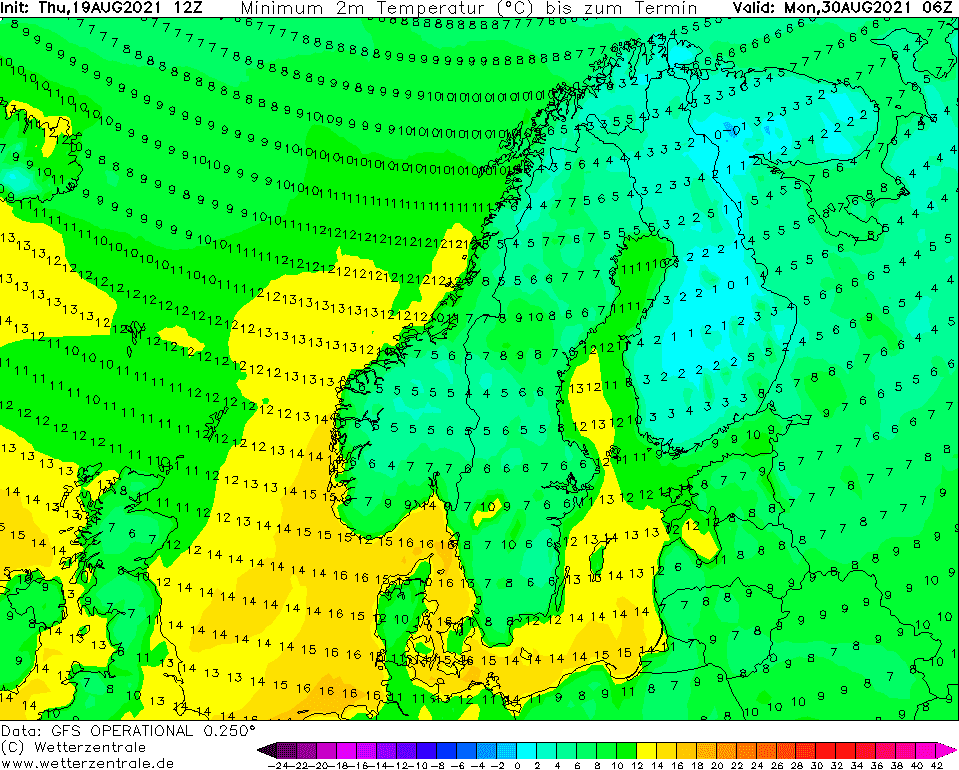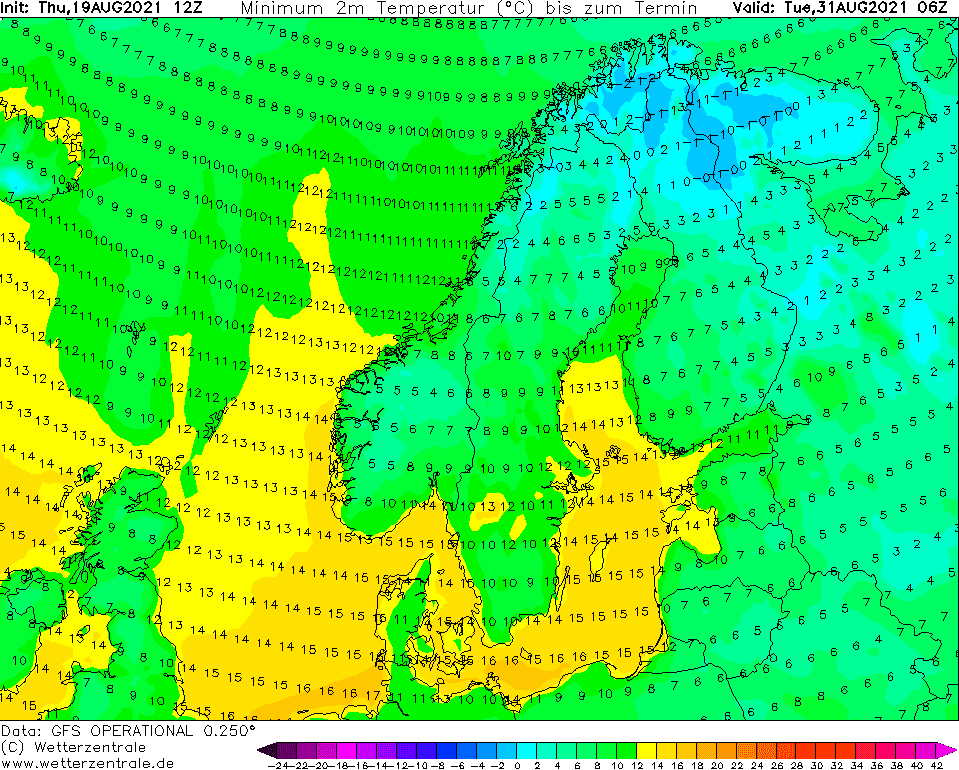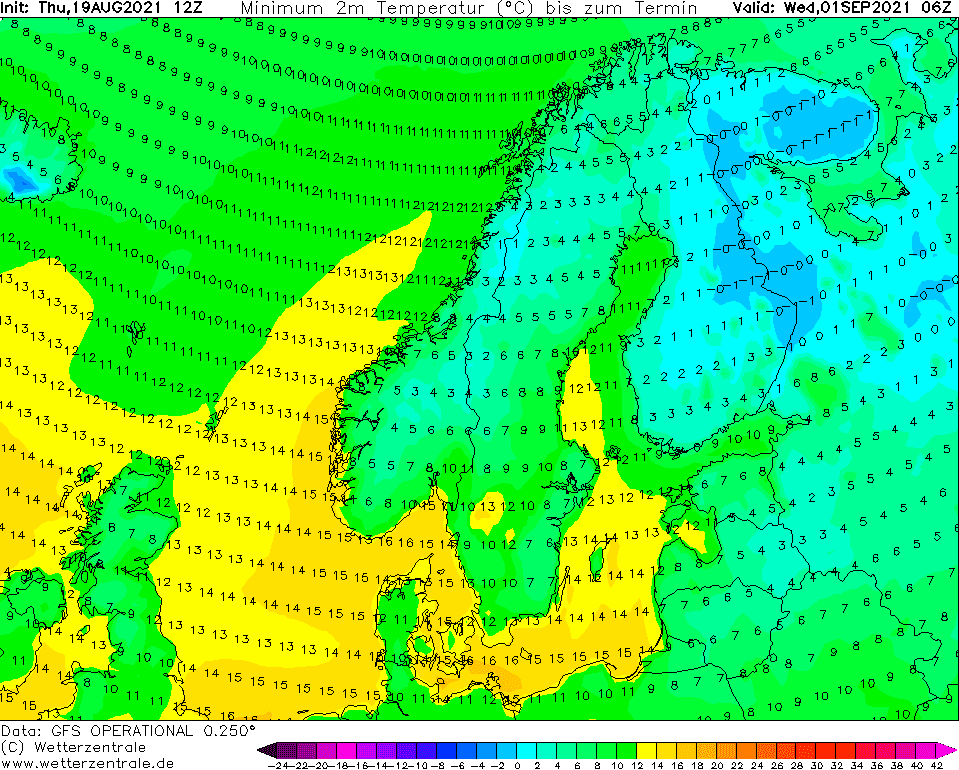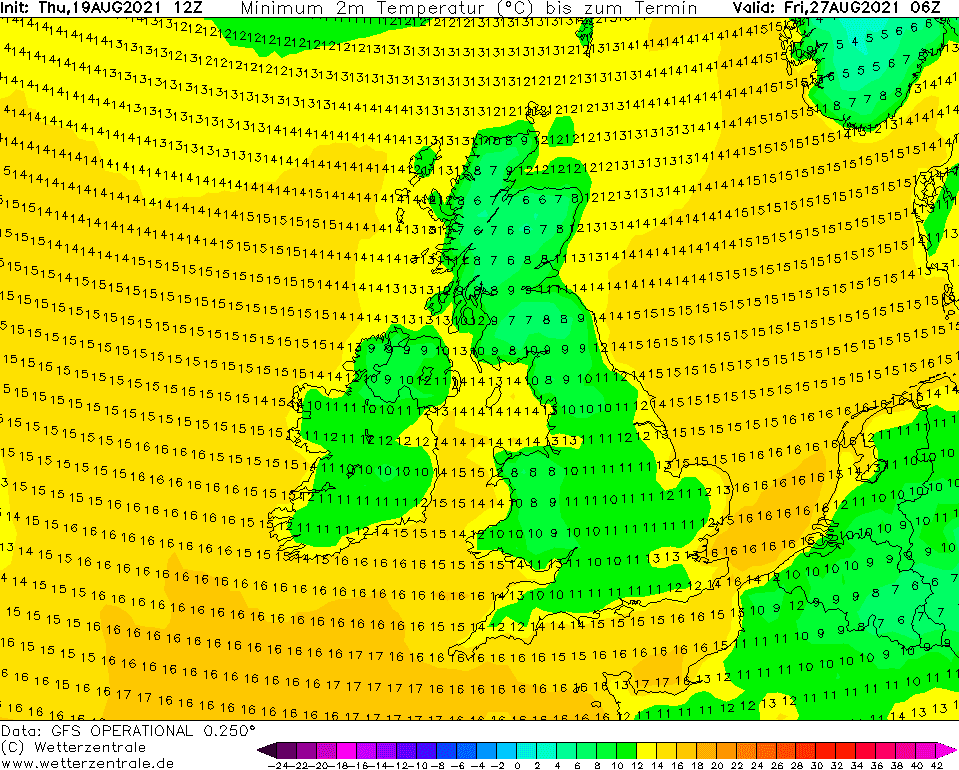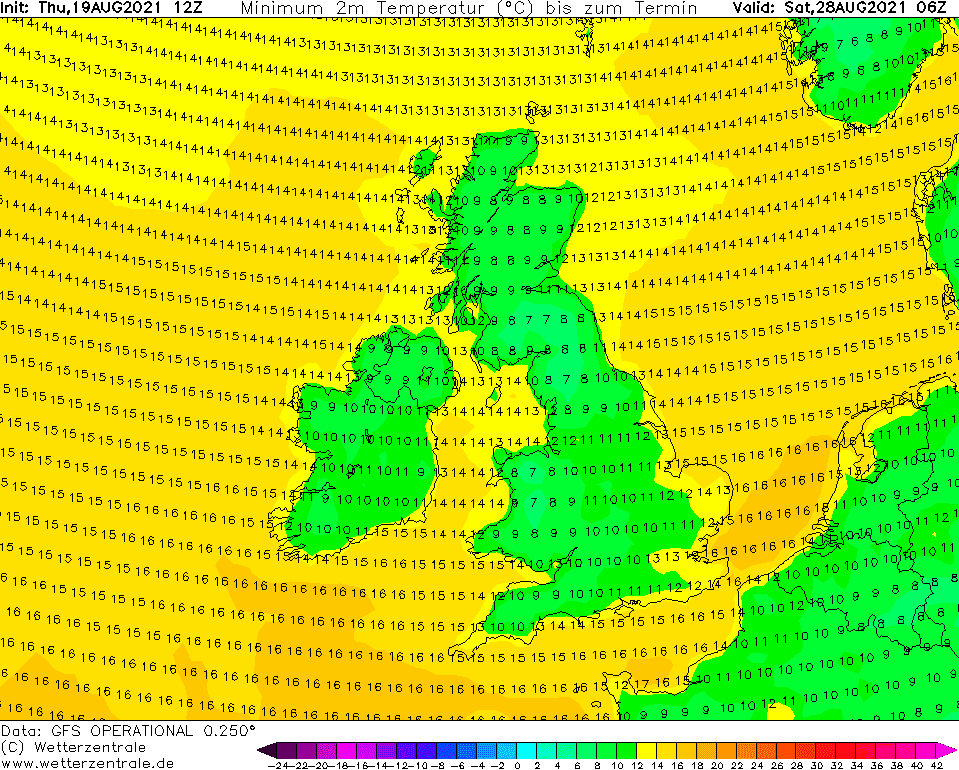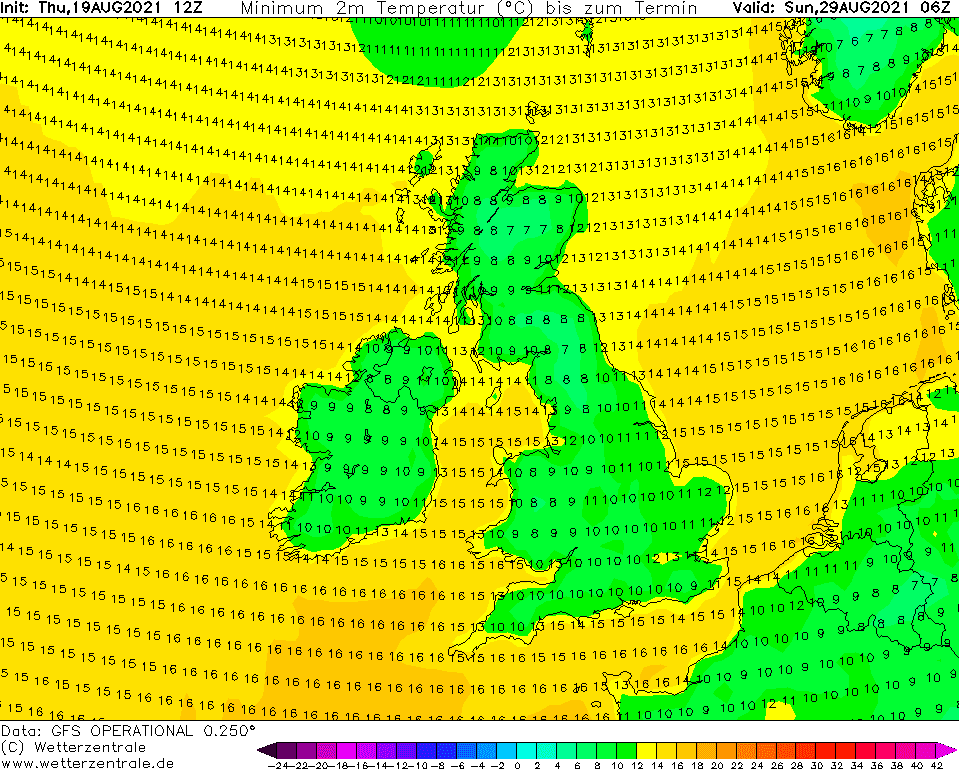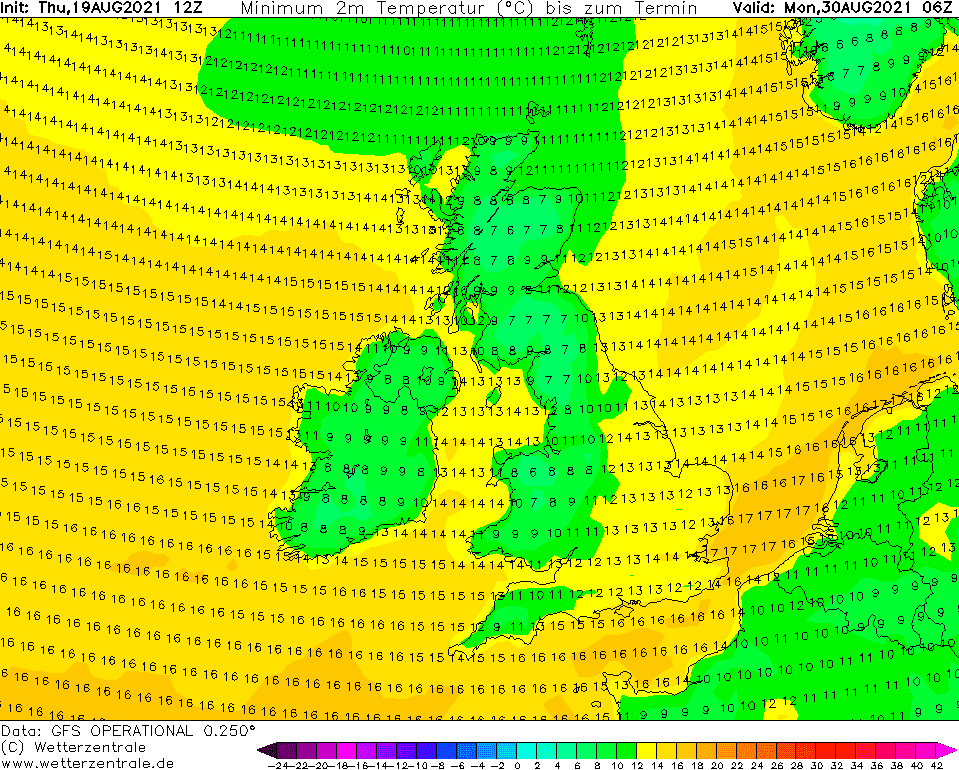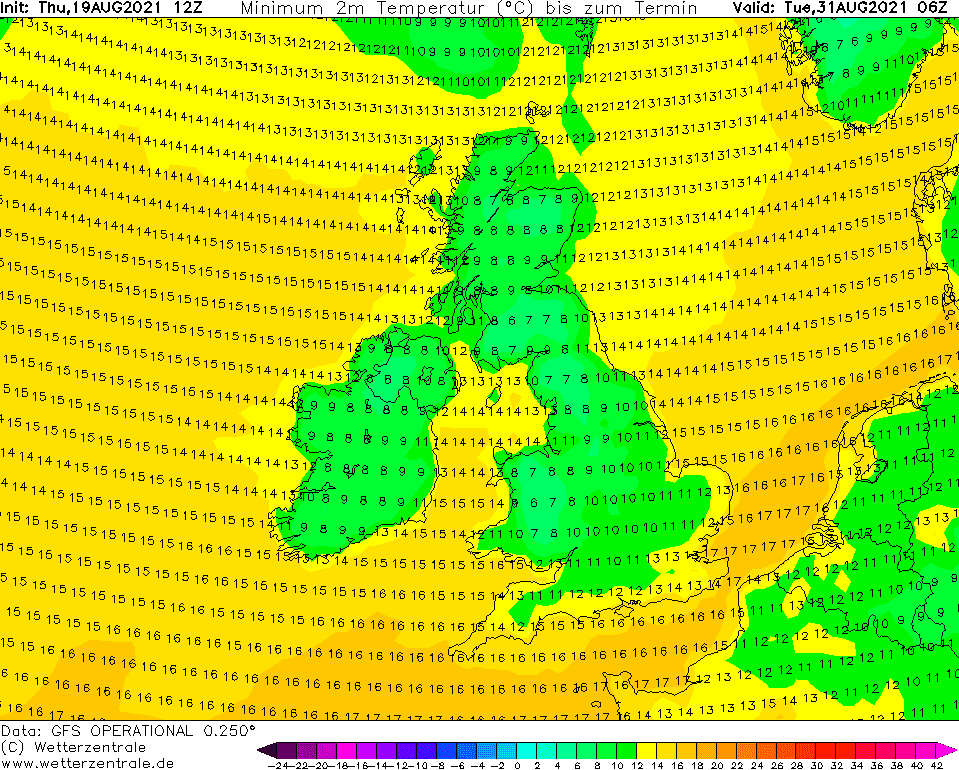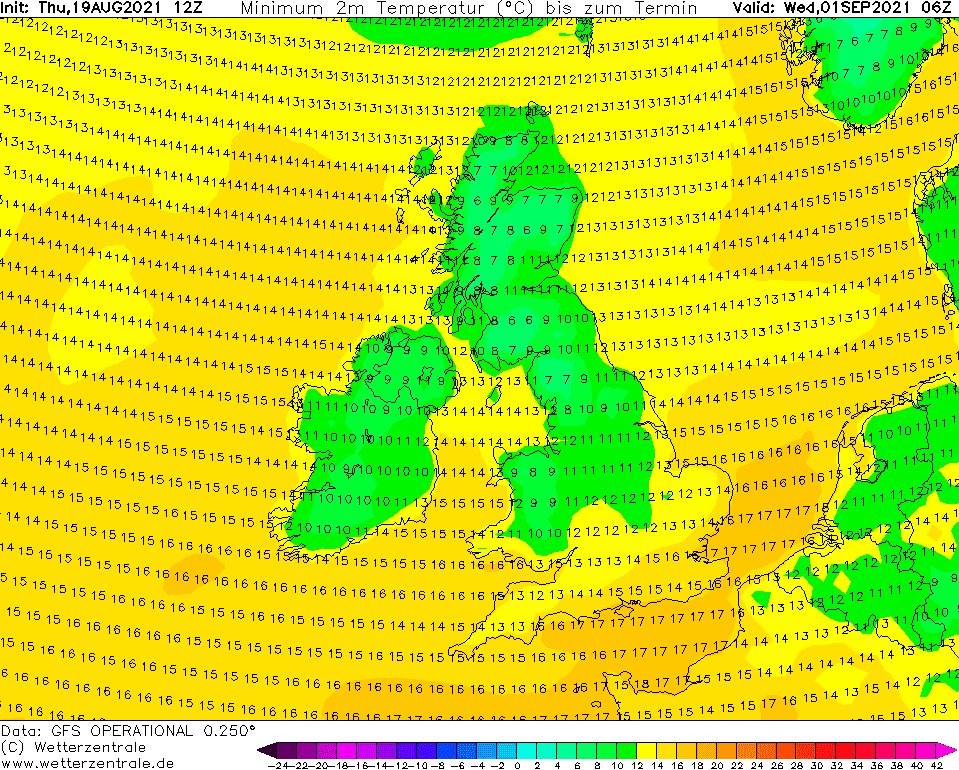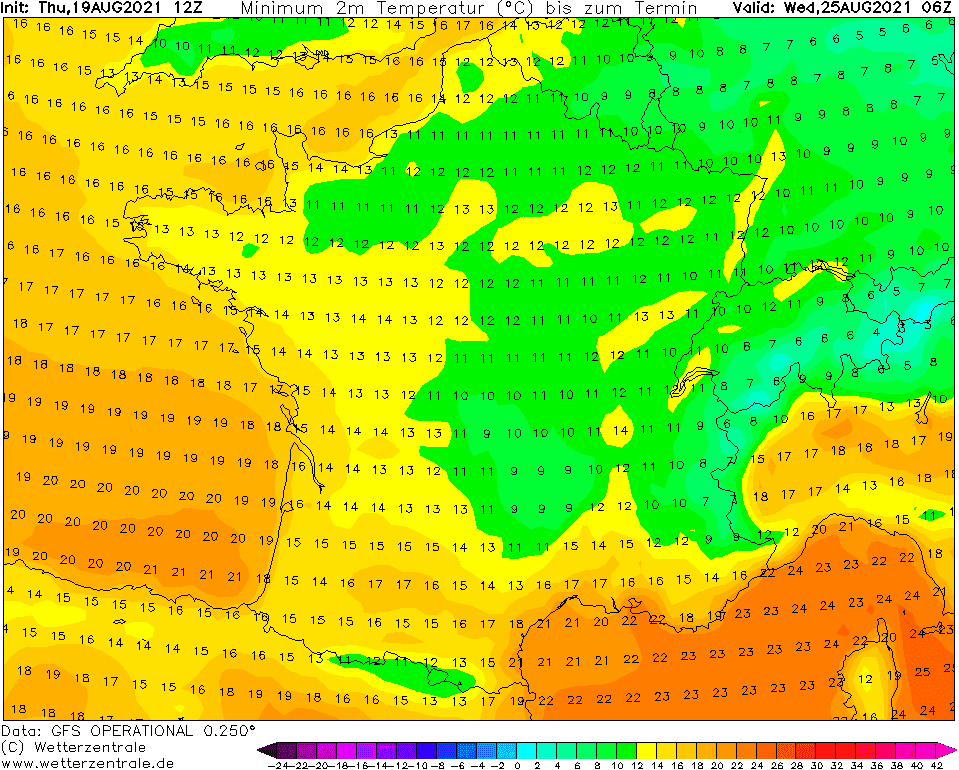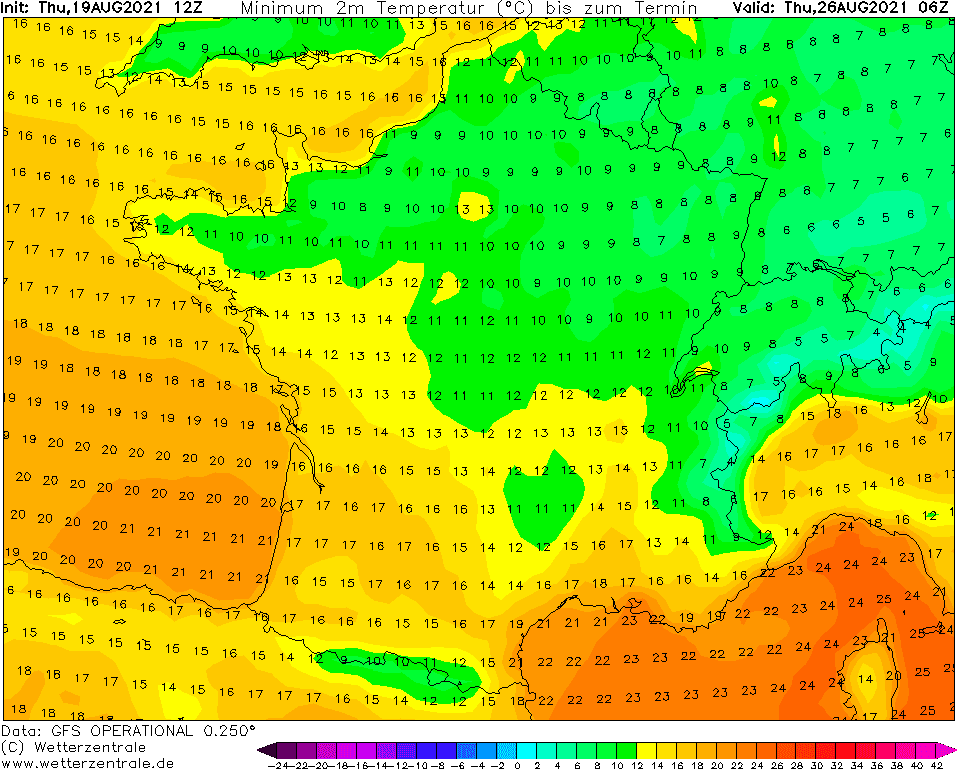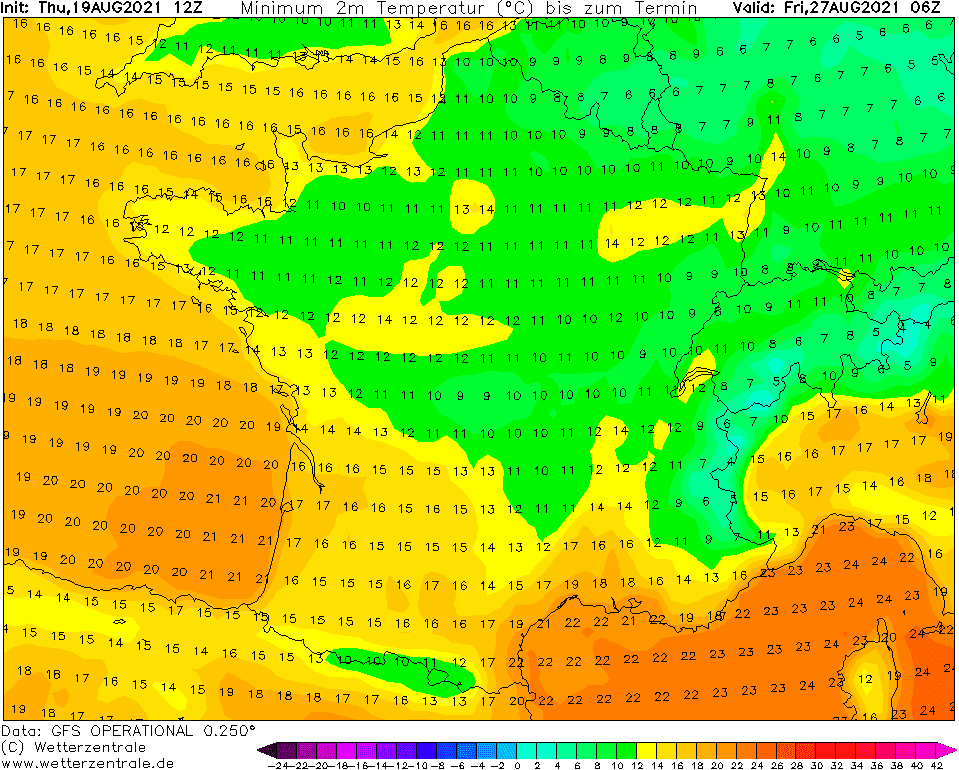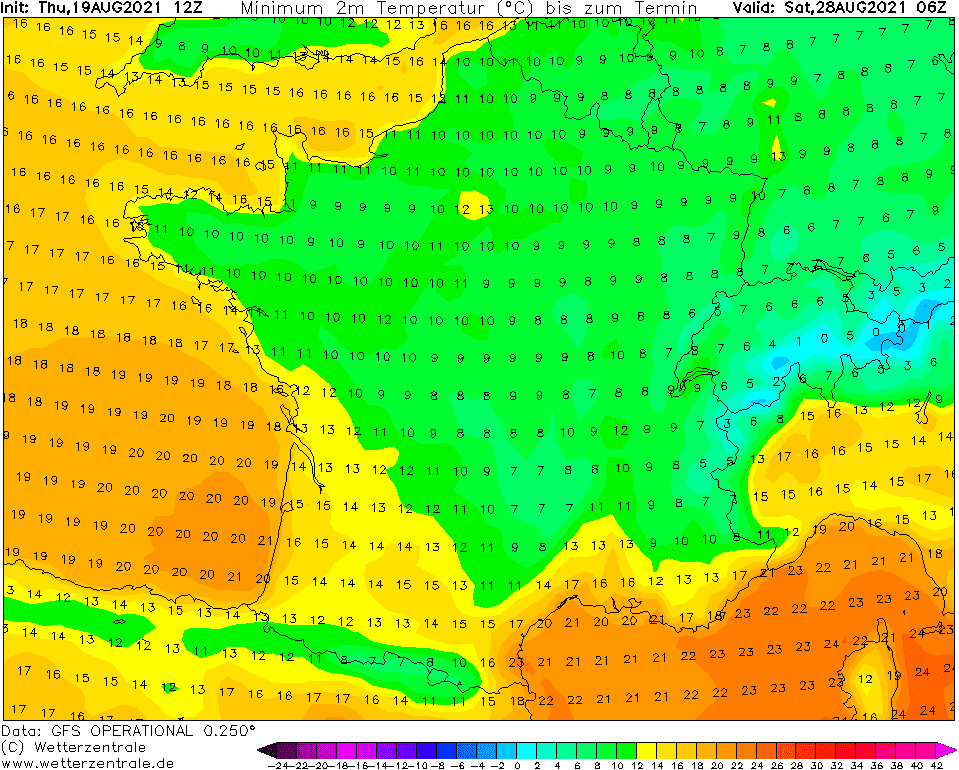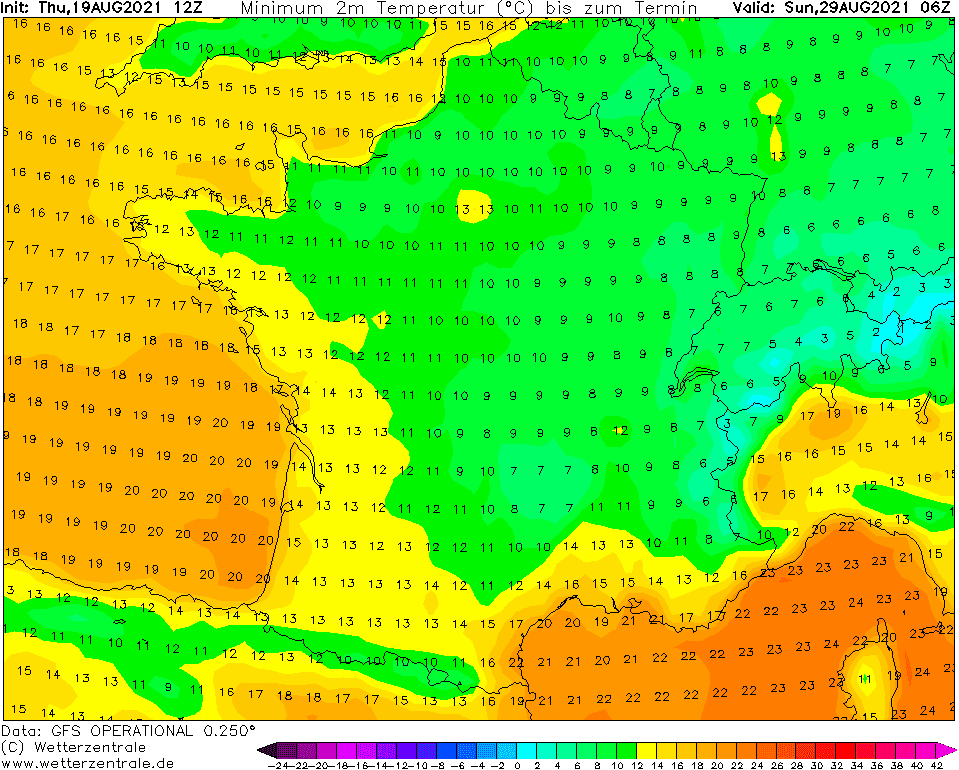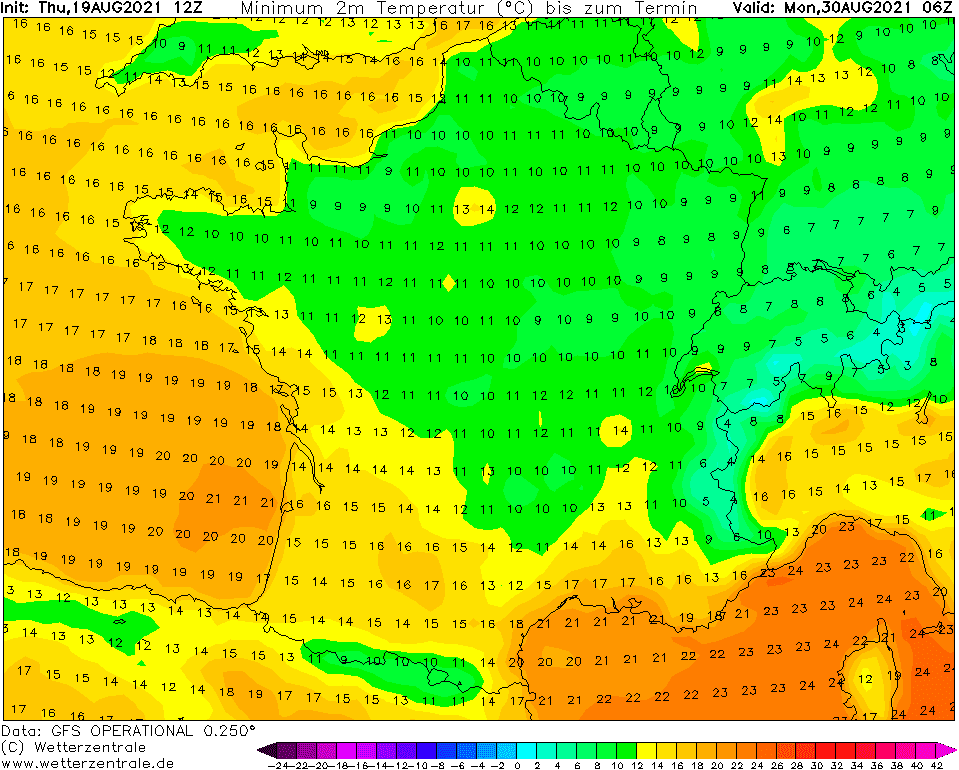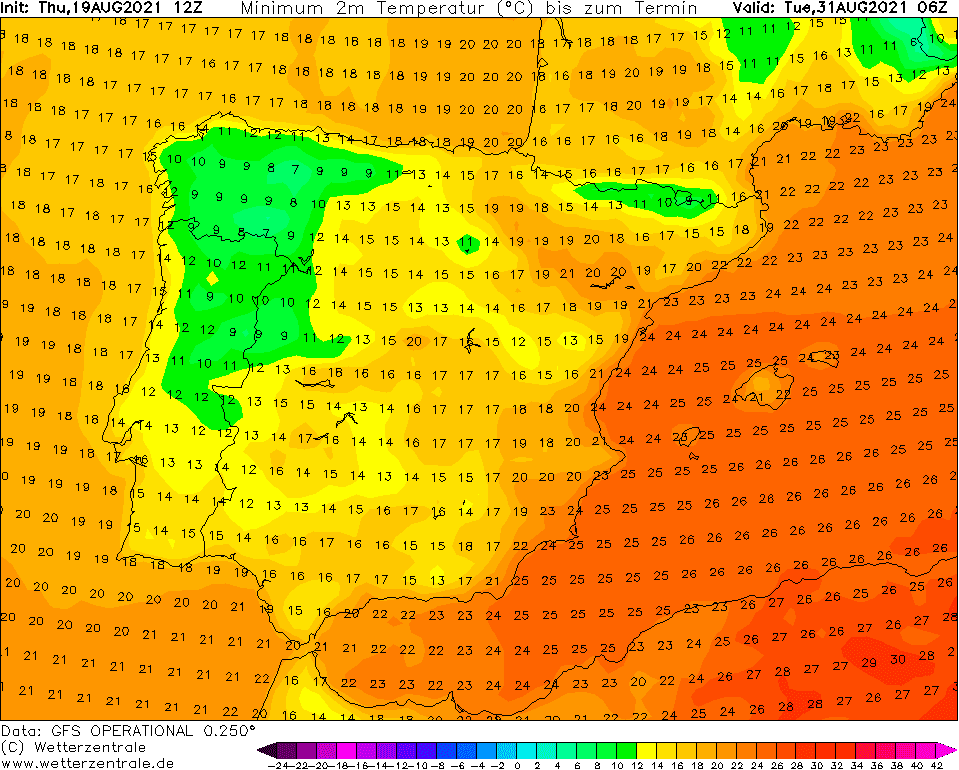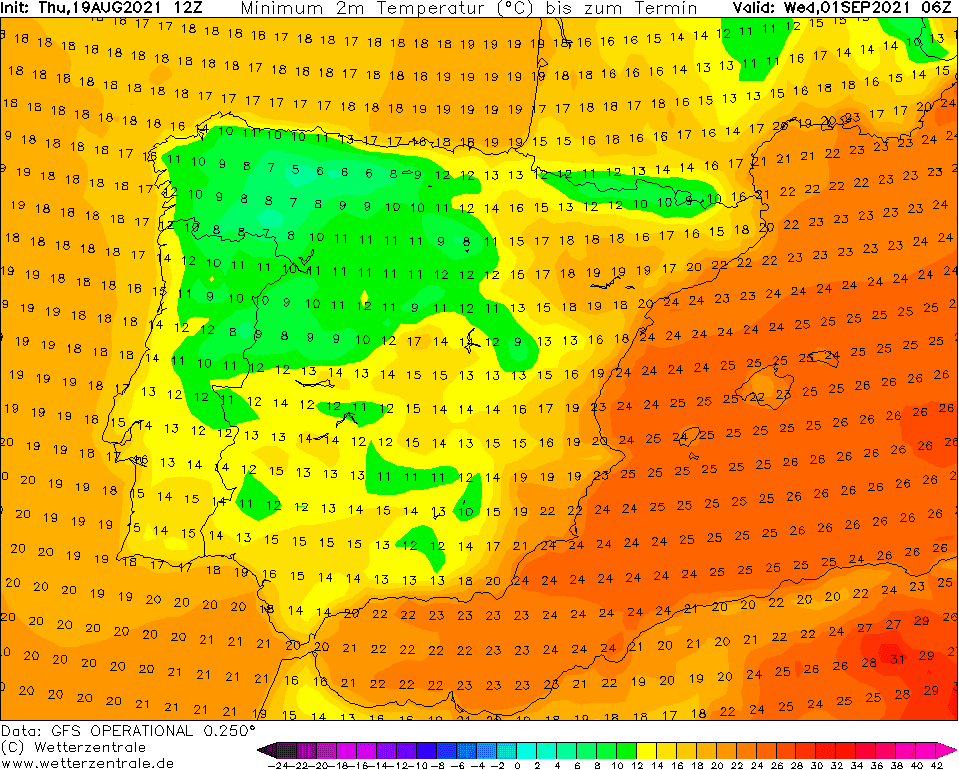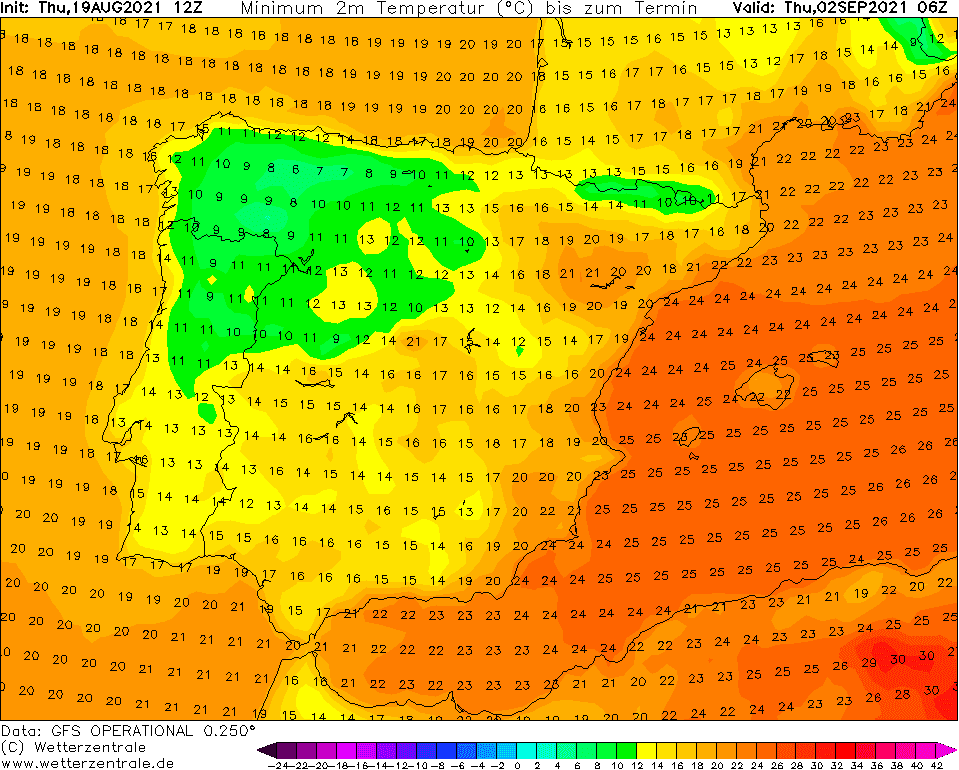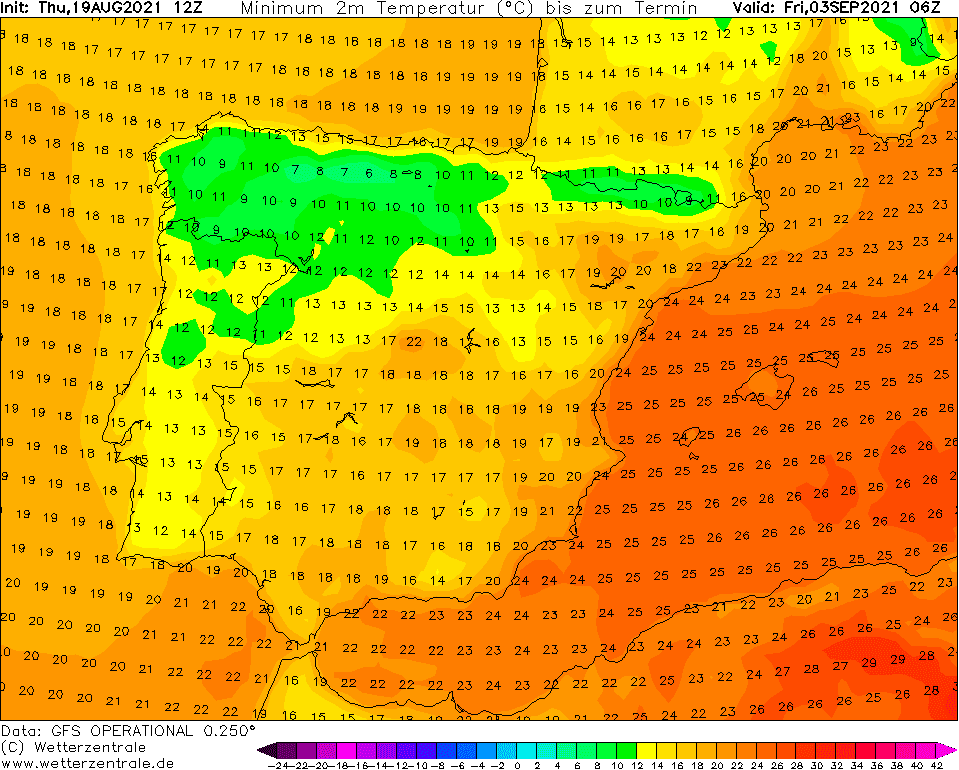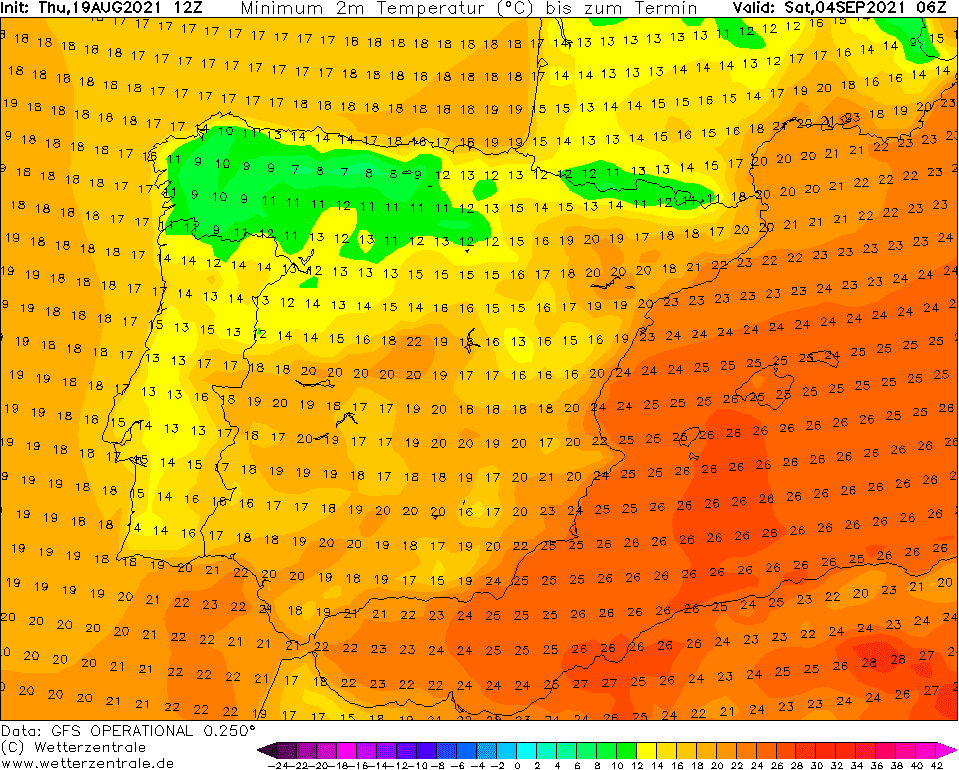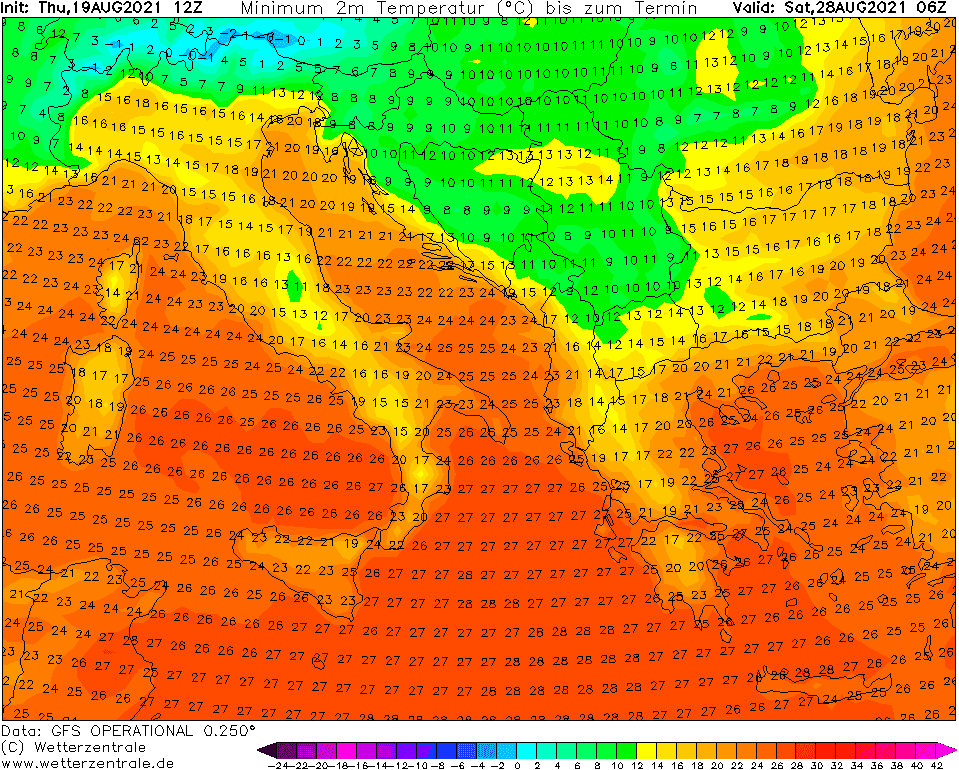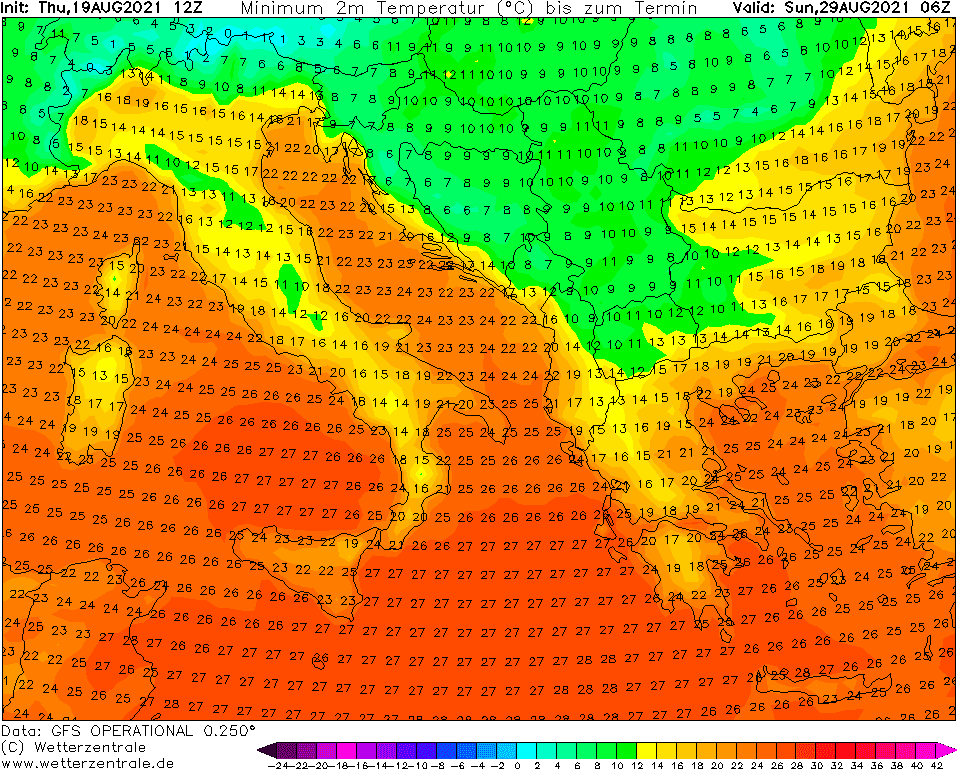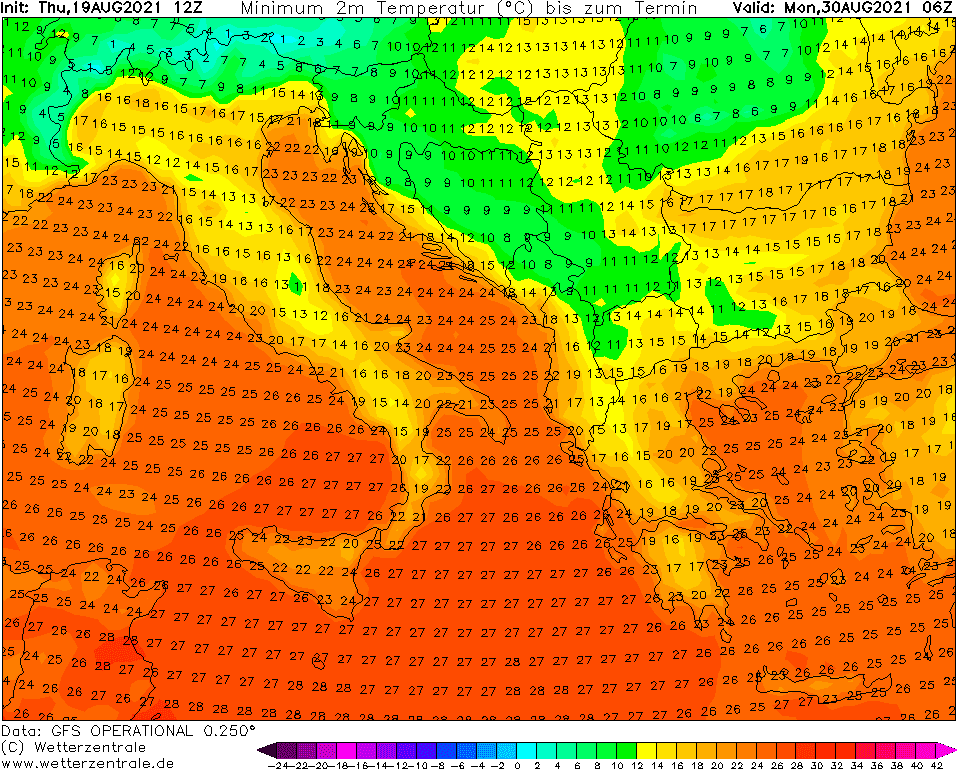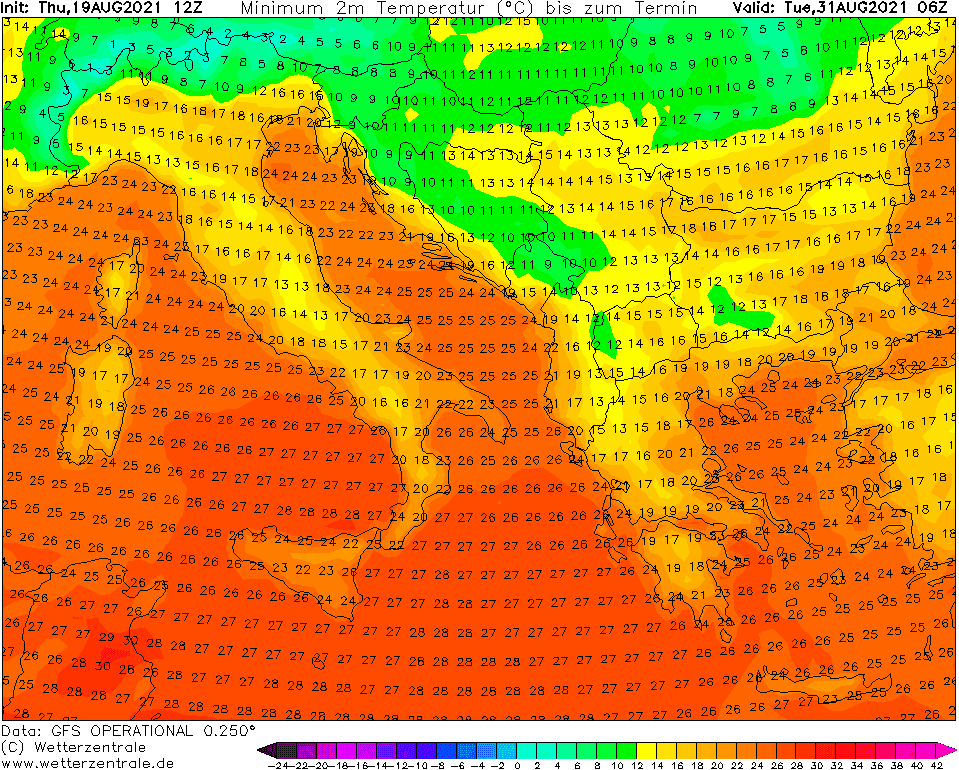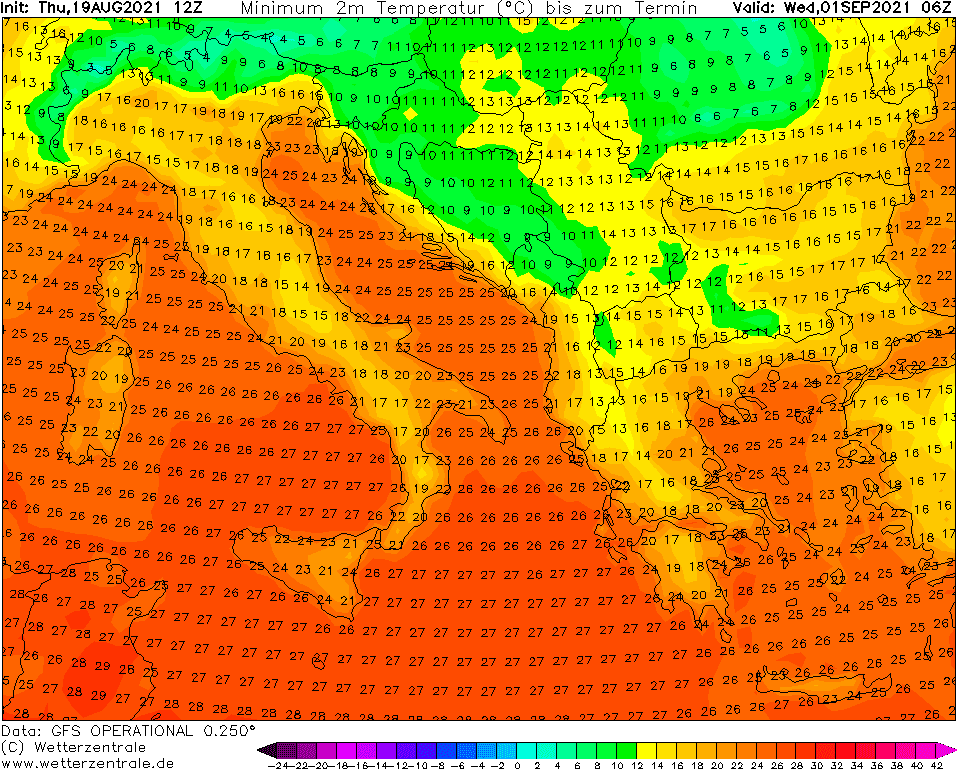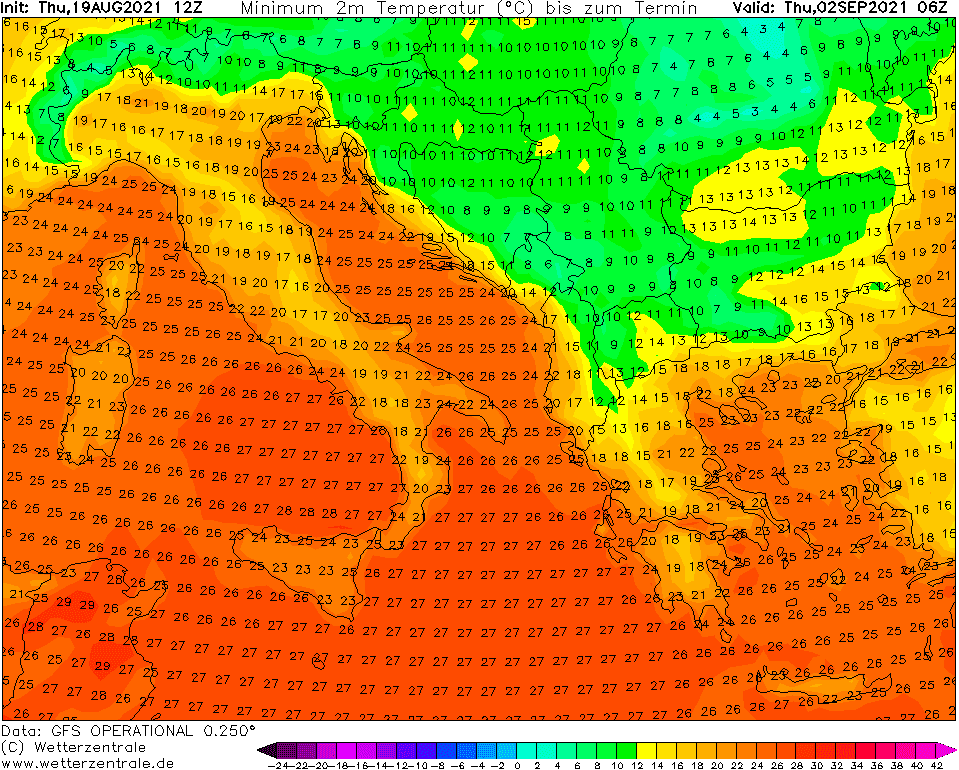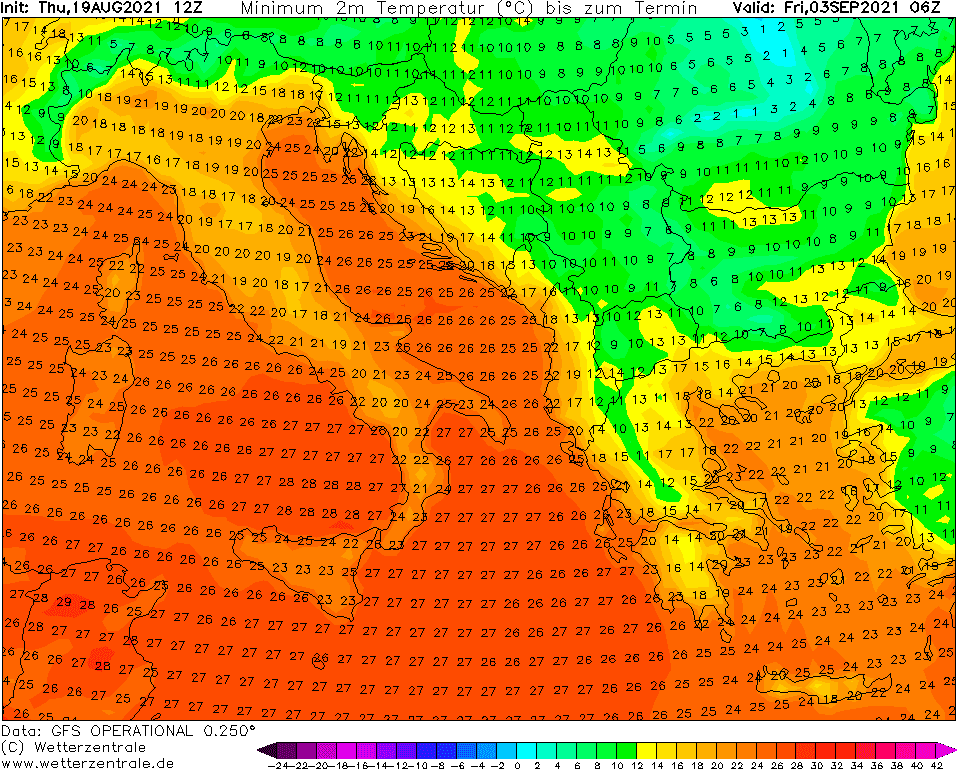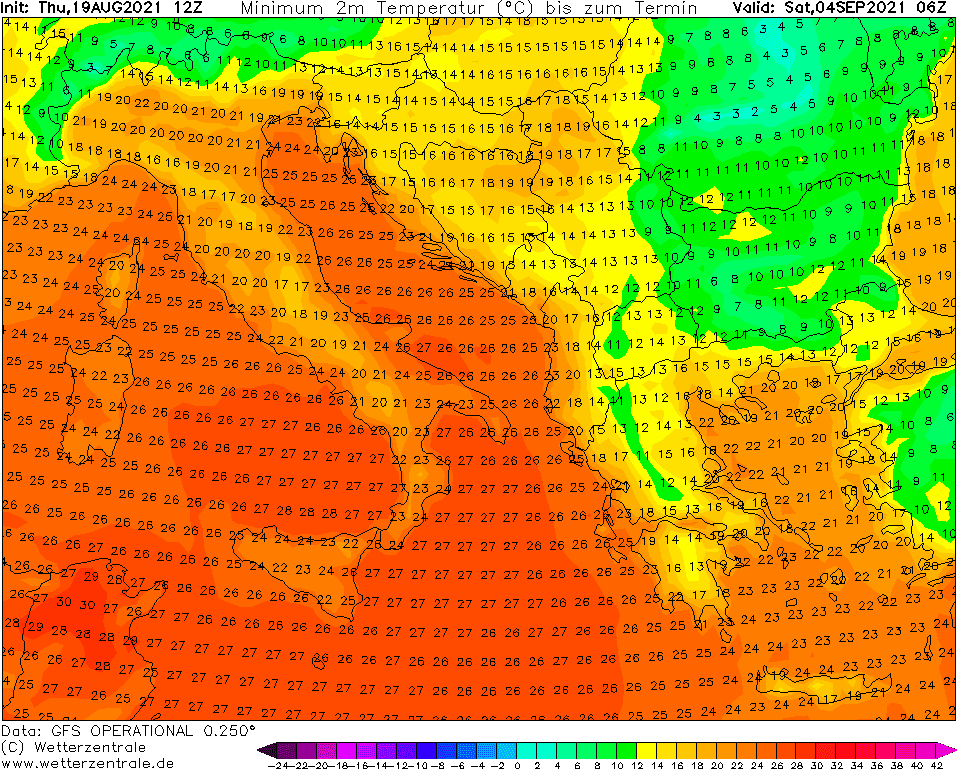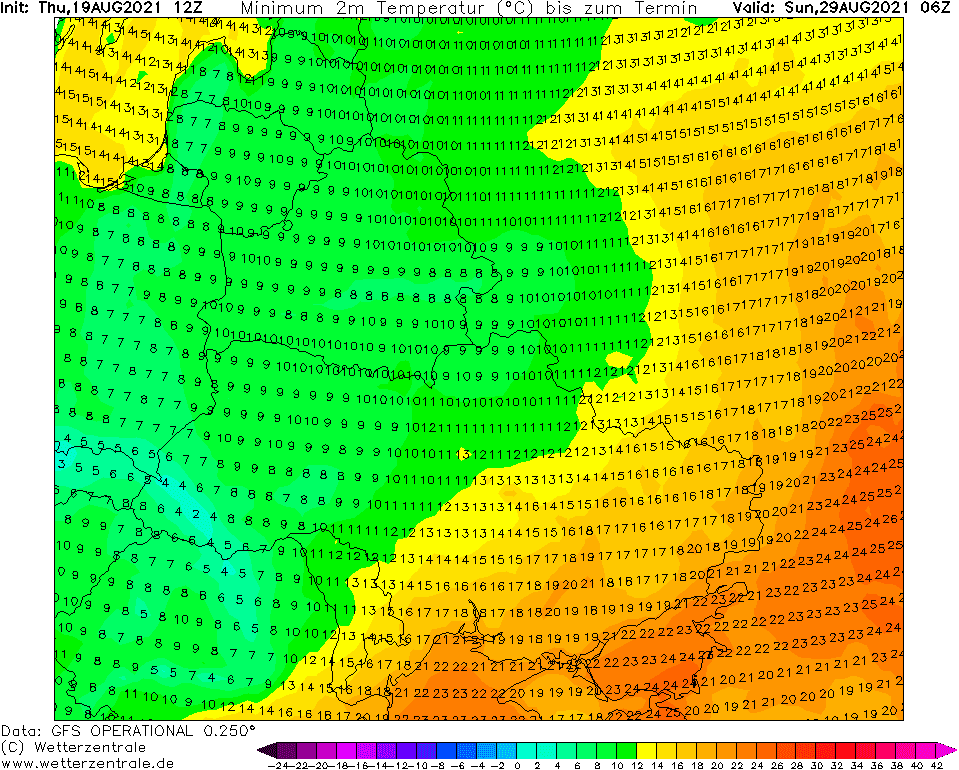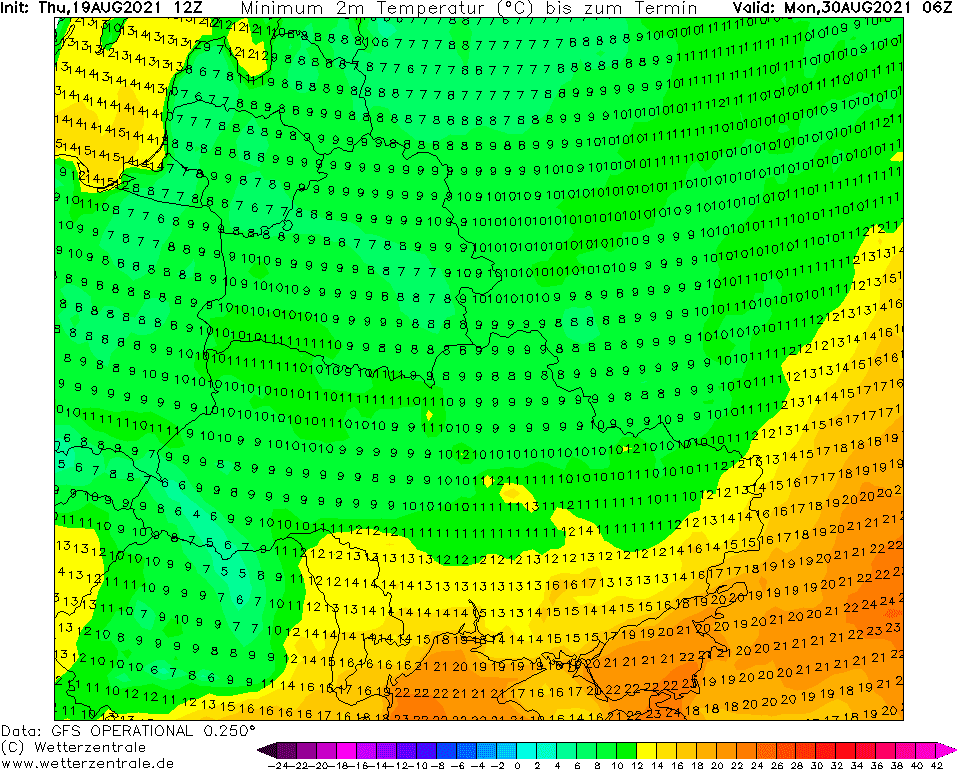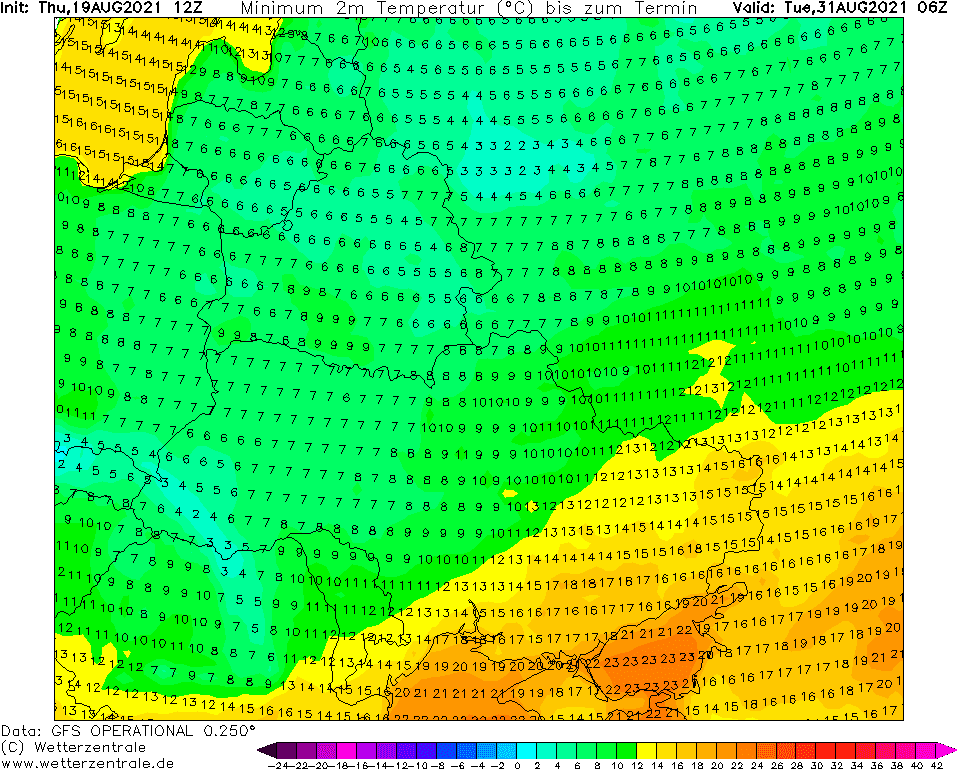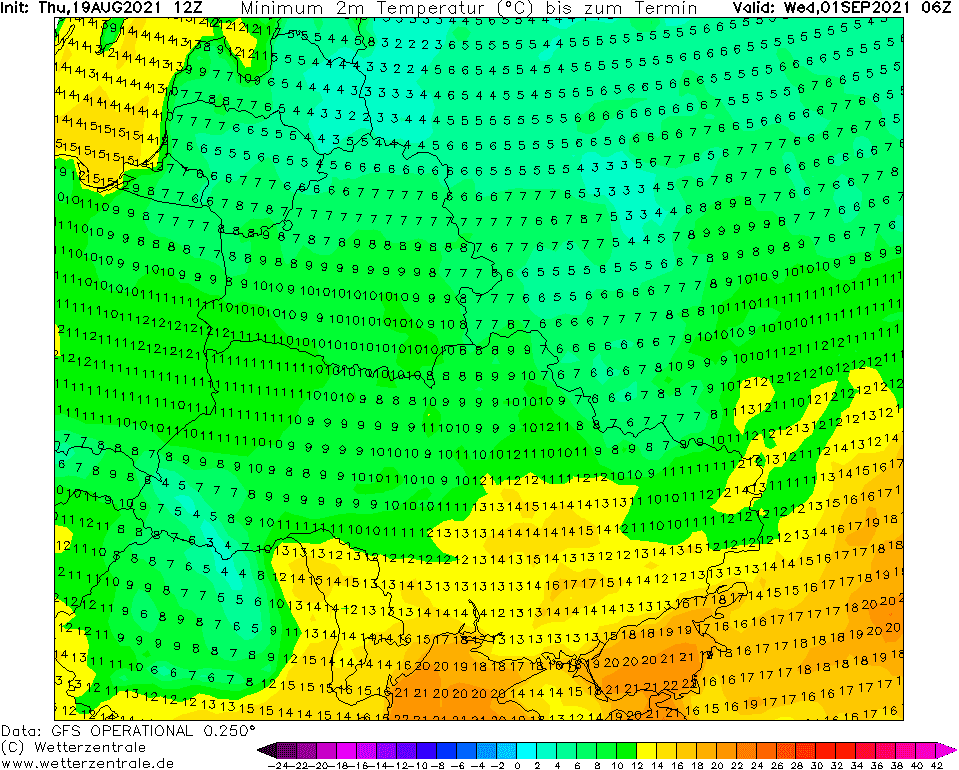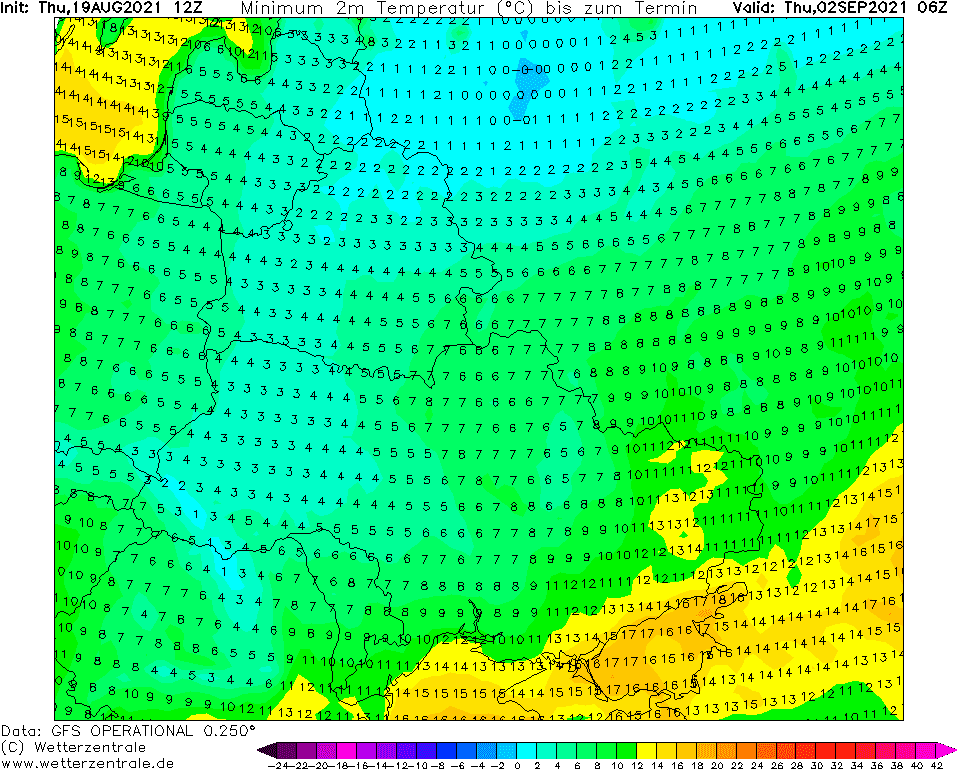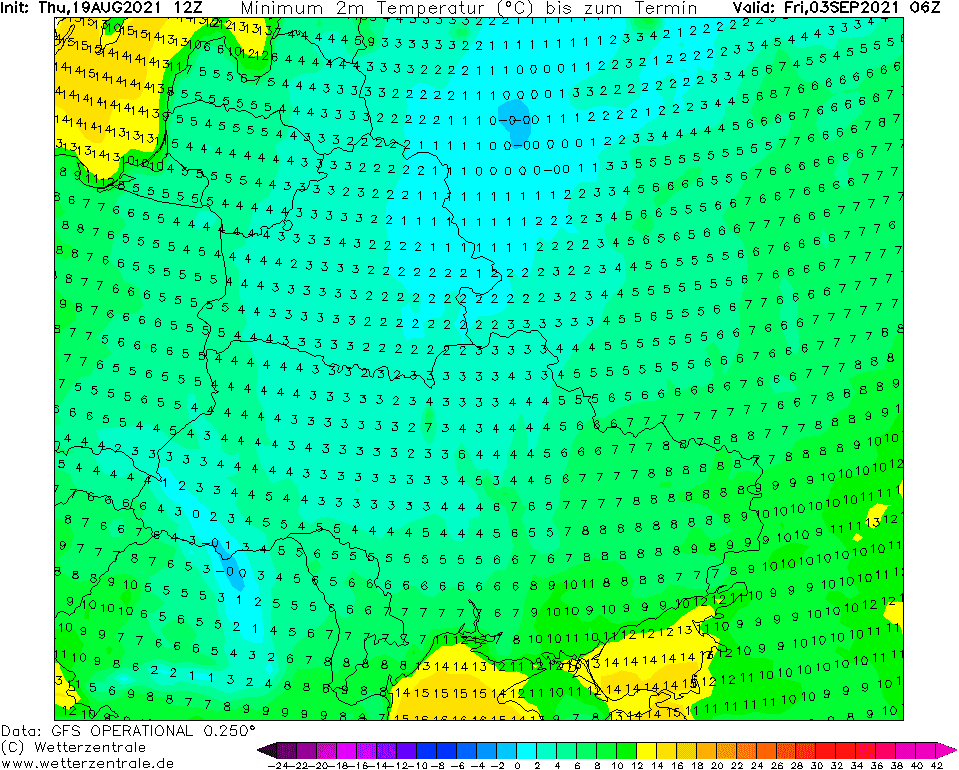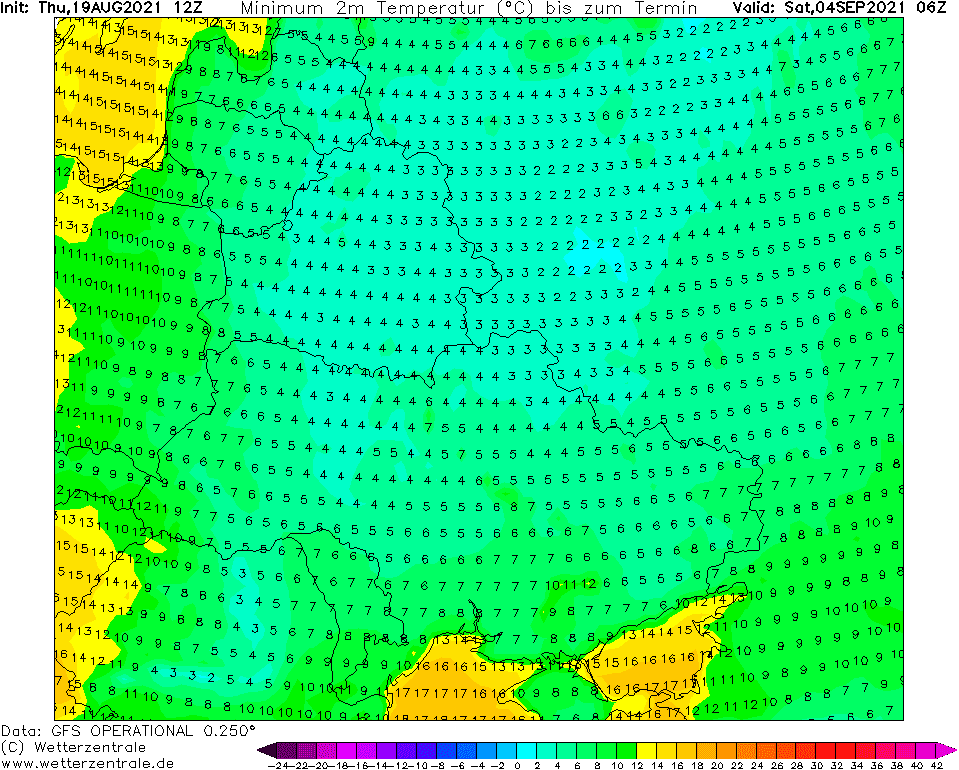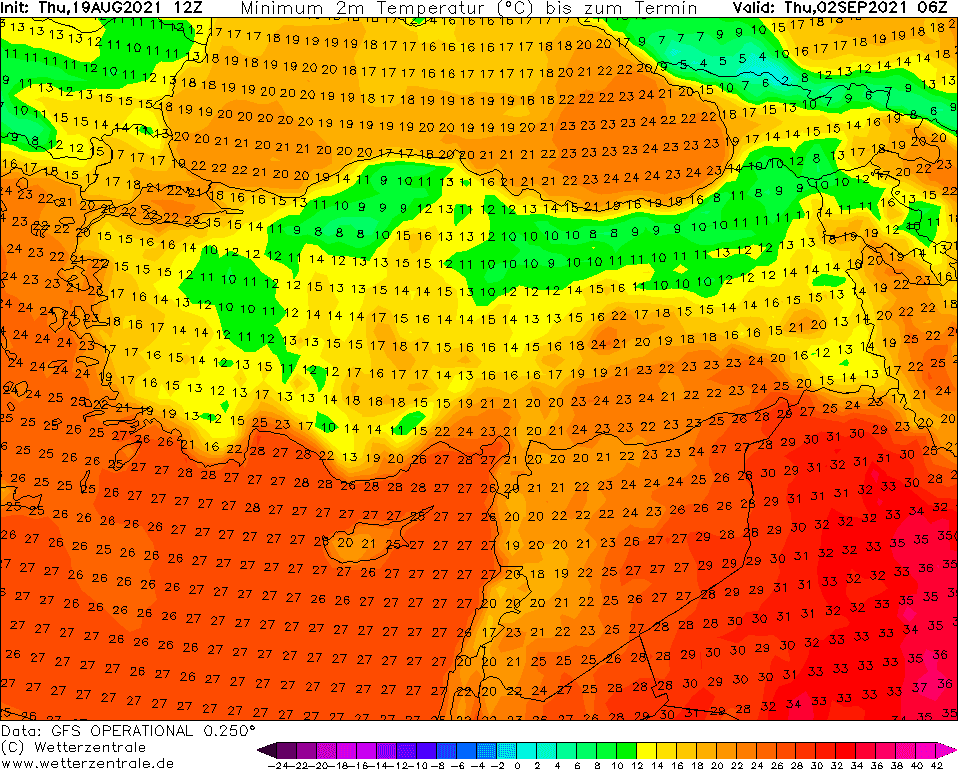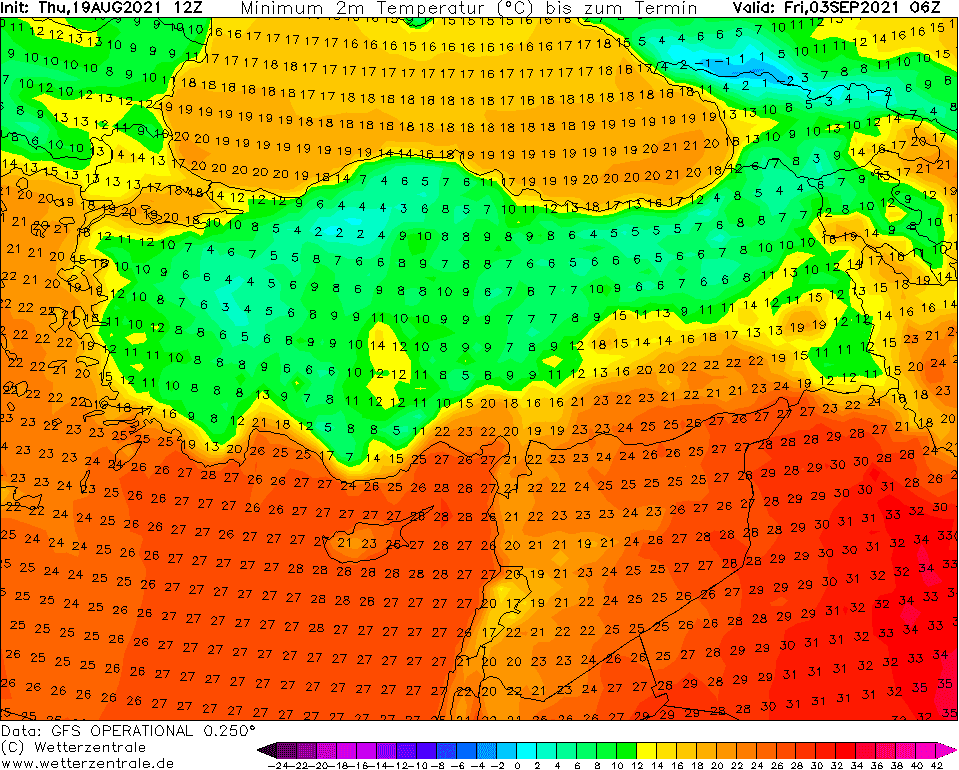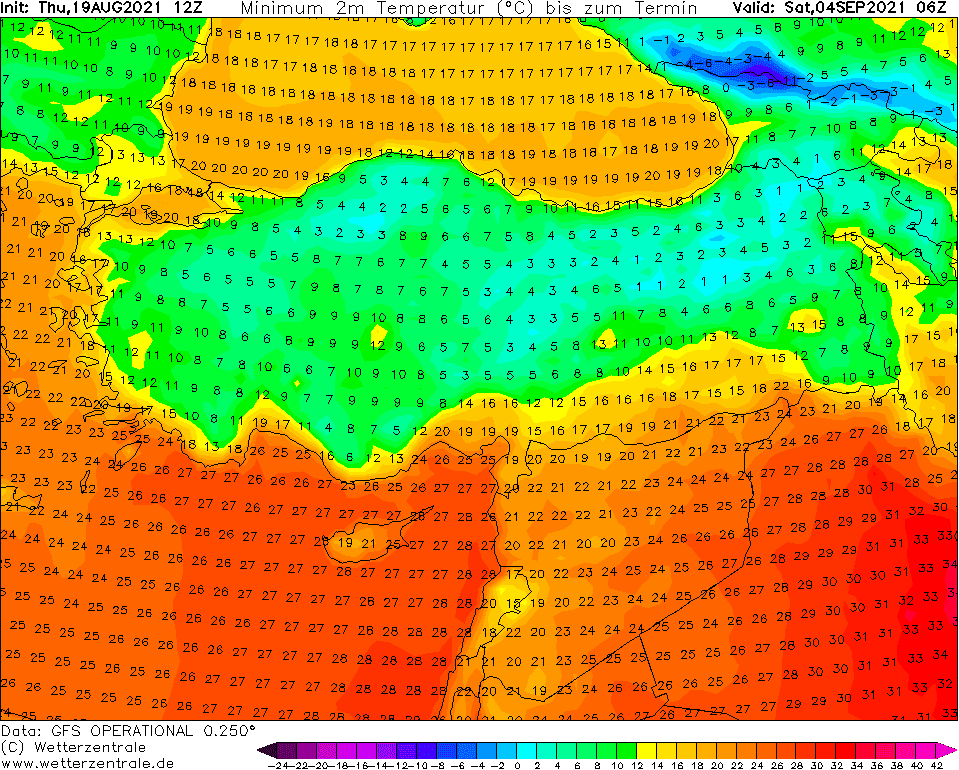 Source: wetterzentrale.de