The first snow in Scotland and possible frosts up to -4°C! England hits severe storms with 130 km/h wind gusts!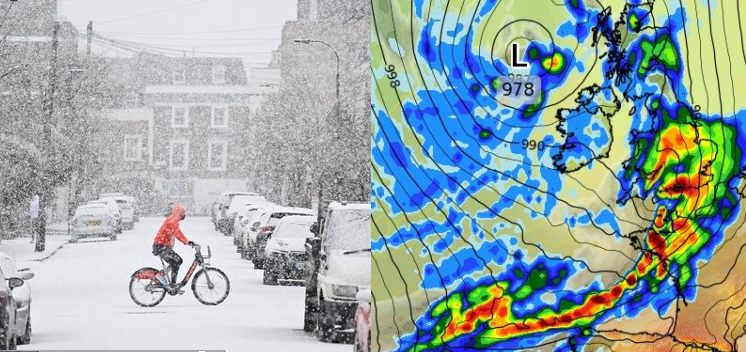 Only in the last article, we wrote about a severe blizzard, which hit Iceland at the end of September 2021 /https://mkweather.com/a-polar-vortex-is-coming-iceland-hit-a-severe-blizzard//.
Strong cooldown already hit Scotland, too – Aonach Mor, 1130 MASL, reported on 29. September 2021 maximum temperature only +2,7°C and in Highlands appeared the first snowfall, locally up to 10 cm!
Immediately after snowfall came the first frosts – on 29. September in Kimbrace, -0,7°C and on 30. September -1,4°C in Aboyne, was measured.
The next mornings in the UK should be even colder, in Scotland with an absolute peak from the coldwave around -2/-4°C – the coldest temperatures are forecasted for Sunday and Wednesday, 3. and 6. October 2021, so far. Some forecasts are saying even about a possibility of -7°C /https://www.dailyrecord.co.uk/news/scottish-news/scotlands-weather-sees-snow-frost-25096275/.
In Scottish valley, minimum temperatures are decreasing often deeper, than GFS is showing, with a difference of about 3-4°C between outputs and reality.
England moreover at the weekend hits severe storms, with heavy rains and southeastern England will be hit by extremely strong winds up to 80 mph / 130 km/h, including a region of East London, therefore if you plan outdoor activities in the region, be careful.
In Plymouth, Southampton, and London regions, 20 – 50 mm should fall during the weekend rains and storms, with local flash floods.
The warmer period, with reaching +20°C in the warmest places in the British Islands is forecasted only between 7.-14. October 2021.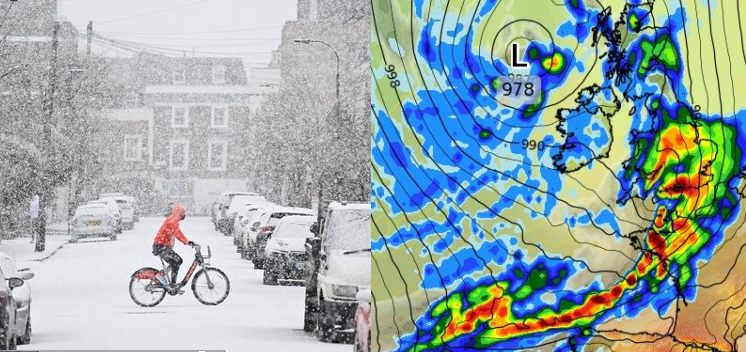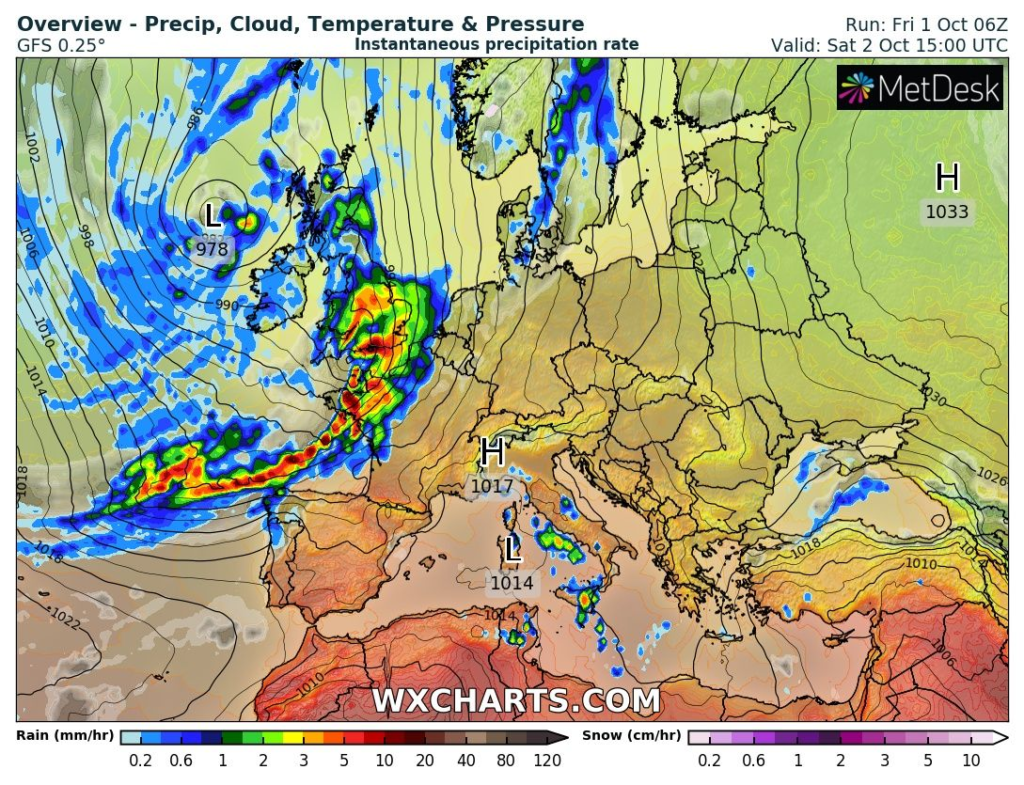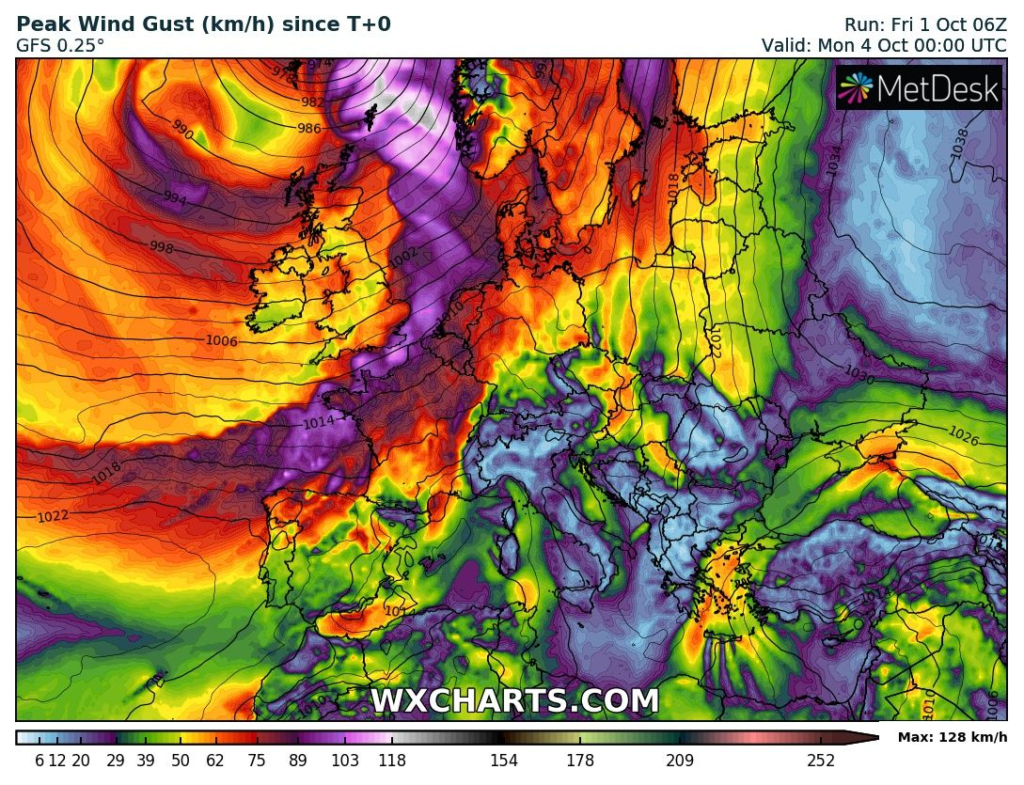 Source: wxcharts.com
(Visited 103 times, 1 visits today)