The most extreme outputs of a millennium! GFS returned freezing -30°C for southern Poland, what should mean frosts around -35°C in Polish, Slovakian and Czechian basins and valleys according to estimates.
Already on Thursday we have announced extremely strong and very long coldwave in continental Europe /https://mkweather.com/2021/02/05/this-looks-like-33c-for-next-weekend-in-central-europe// - these outputs returned -27°C for southern Poland and estimates for Carpathian basins and valleys were up to -33°C.
Outputs of GFS for the 1st wave around 18.-19. January 2021 returned only -25°C with result of frosts up to -29,7°C (Biebrzy, SE Poland).
Now, GFS returned -30°C and estimates are even lower, -35°C is according these outputs possible in southern Poland, northern Slovakia and northern Czechia. Expected windchill index in southern Poland should reach -39°C! /more about estimates of temperature from GFS outputs for the region: https://mkweather.com/2021/02/05/reserve-around-5c-near-gfs-outputs-real-temperatures-are-colder-than-returned-values//.
Over Carpathians will shift abnormally cold air with -22°C in 850hPa and frosts should be historic. Last time, temperatures below -37°C were measured in region around 1985 and 1987 (Poland and Slovakia), in Czechian frost basins, temperatures during coldwaves such this should drop close to -40°C.
Siberian blast outlook is evolving very favorable for unprecedented weather event, maybe one of the TOP historical events in region in 21st century.
Temperature anomalies from long-term average above parts of Poland, Belarus, Ukraine and Slovakia should reach -20/-25°C next weekend, in exceptionally cold, but too extremely dry Siberian air masses.
Predicted extreme frosts partly copy a line with extreme snowfall from Ukraine to Netherlands, where 20 - 50 cm, rarely up to 80 cm snow is forecasted.
Extreme Siberian coldwaves since late December 2020 /summary of the start of the situation here: https://mkweather.com/2021/01/14/big-extreme-frosts-summary-temperature-records-from-europe-and-northern-hemisphere-during-the-first-half-of-the-peak-of-winter-2020-21// are very probably associated not only with anomalous SSW and extreme high pressure in Mongolia before a few weeks /https://mkweather.com/2021/01/01/10943-hpa-mongolia-with-the-highest-measured-air-pressure-on-earth-in-history//, but too with current peak of La-nina /https://mkweather.com/2021/02/05/the-coldest-earth-for-7-years-strong-impact-of-la-nina-is-here//, which is bringing the coldest planetary conditions since 2014.
Infographics: wetterzentrale.de, wxcharts.com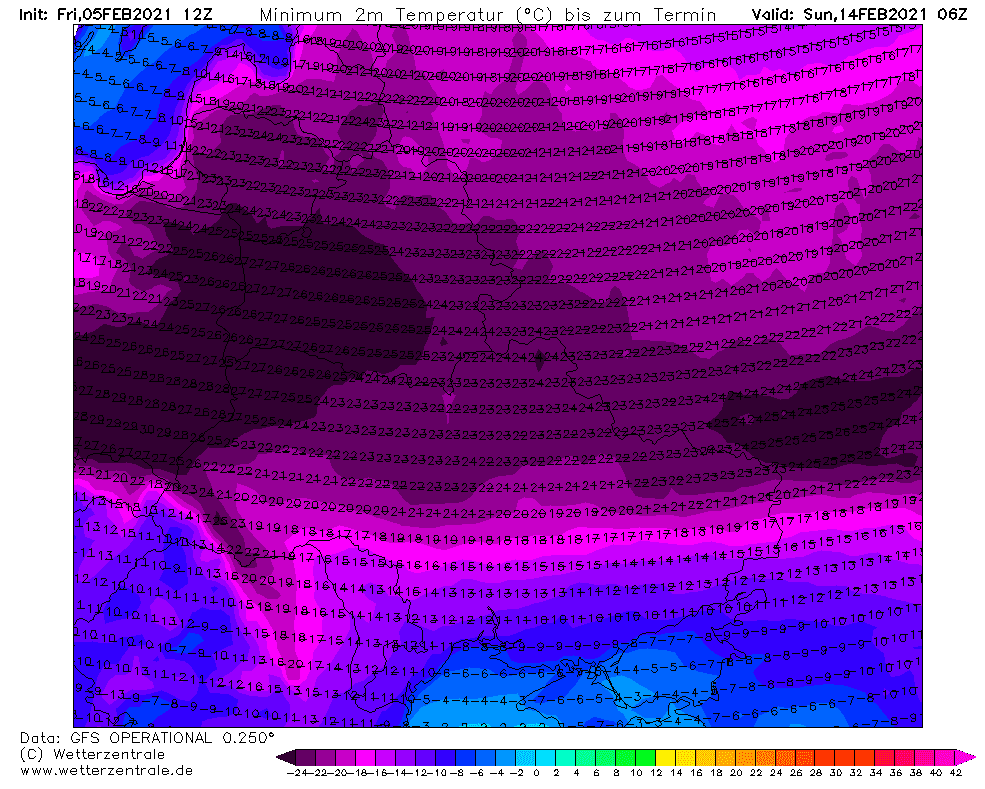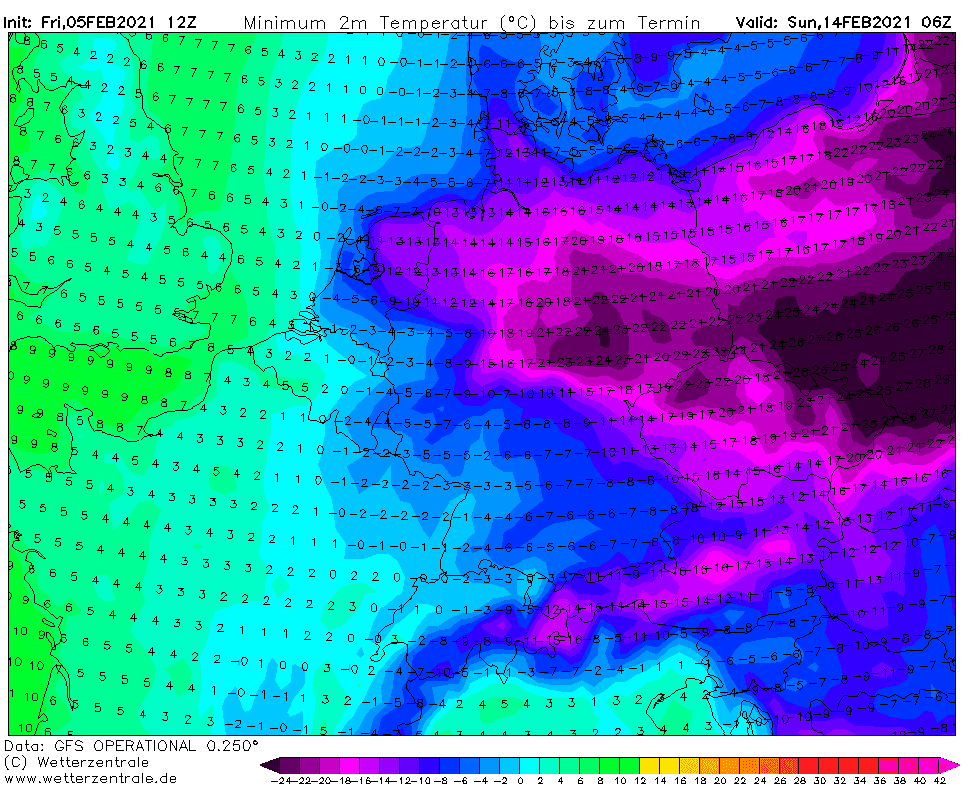 Read more:
(Visited 259 times, 1 visits today)