This looks like -33°C for next weekend in Central Europe!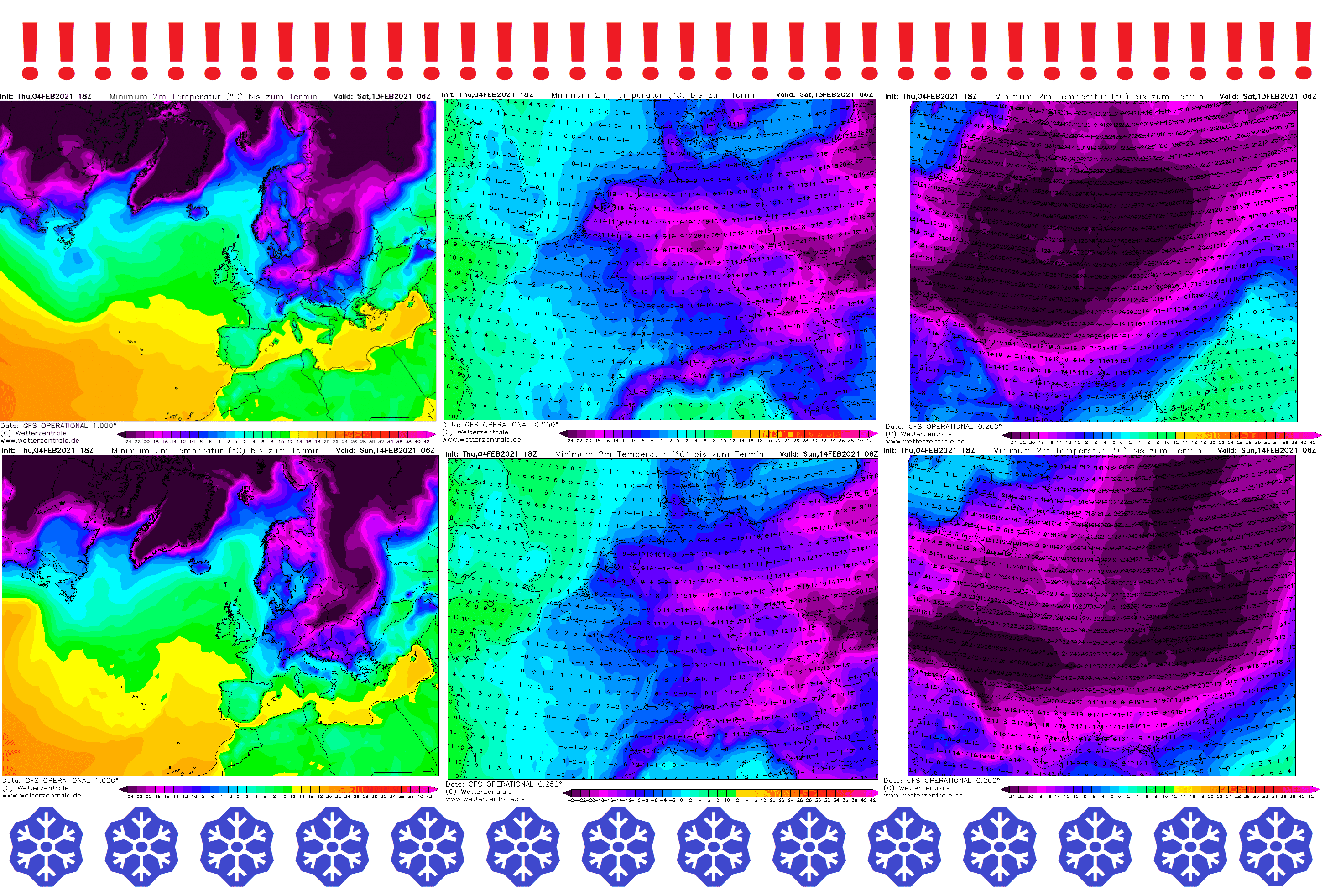 Extreme Siberian winter will persist in continental Europe between 5.-16. February 2021.
In some regions of Central Europe, it should be the strongest frosts for last more than 30 years, since late 80-ies, in next regions least the strongest frosts of 3rd millennium or for last years.
What is the most important, outputs expecting frosts below -30°C are back (-27°C in southeastern Poland during the next weekend means chances to -33°C in Carpathian basins ad valleys). Similar conditions should be in northern Slovakia or in Czechian frost basins (Czechian basins and valleys are very effective near higher outputed values on GFS maps in comparison with Poland or Slovakia – it needs to substract more degrees Celsius).
Extreme winter and frosts up to –30°C should surprise Germany or Austria and frosts below -20°C the Netherlands, Switzerland or Hungary too, parts of the Netherlands and northern Germany should fight with snow calamity, moreover.
Predicted Siberian winter in the newest outputs is shifted to more southern latitudes – up to northern Balkan and the Alps.
Abnormally cold should be not only in Central Europe, but too in northern Ukraine, Belarus and Baltic states, mass of cold air with its edge hits England, too. Scandinavia will be traditionally cold.
Snow calamity is expected not only for northern Germany and the Netherlands but too for southern Poland, northern Slovakia and Ukraine.
Chance, that February coldwave will be stronger than January peak of winter /https://mkweather.com/2021/01/19/surprising-night-in-poland-biebrzy-297c// is therefore very high and if outputs such last will be confirming during next days, we should wait even stronger frosts such as in years 2010 or 2012 in the region and the strongest since winters 1985 and 1987, regionally.
Extreme Siberian coldwaves since late December 2020 /summary of the start of the situation here: https://mkweather.com/2021/01/14/big-extreme-frosts-summary-temperature-records-from-europe-and-northern-hemisphere-during-the-first-half-of-the-peak-of-winter-2020-21// are very probably associated not only with anomalous SSW and extreme high pressure in Mongolia before a few weeks /https://mkweather.com/2021/01/01/10943-hpa-mongolia-with-the-highest-measured-air-pressure-on-earth-in-history//, but too with current peak of La-nina /https://mkweather.com/2021/02/05/the-coldest-earth-for-7-years-strong-impact-of-la-nina-is-here//, which is bringing the coldest planetary conditions since 2014.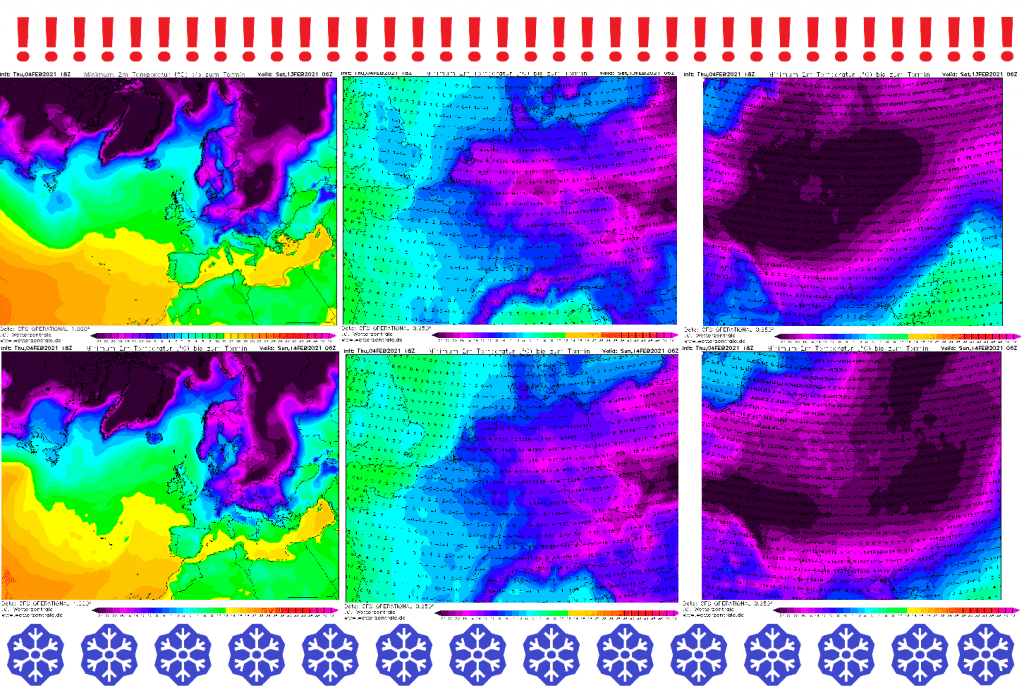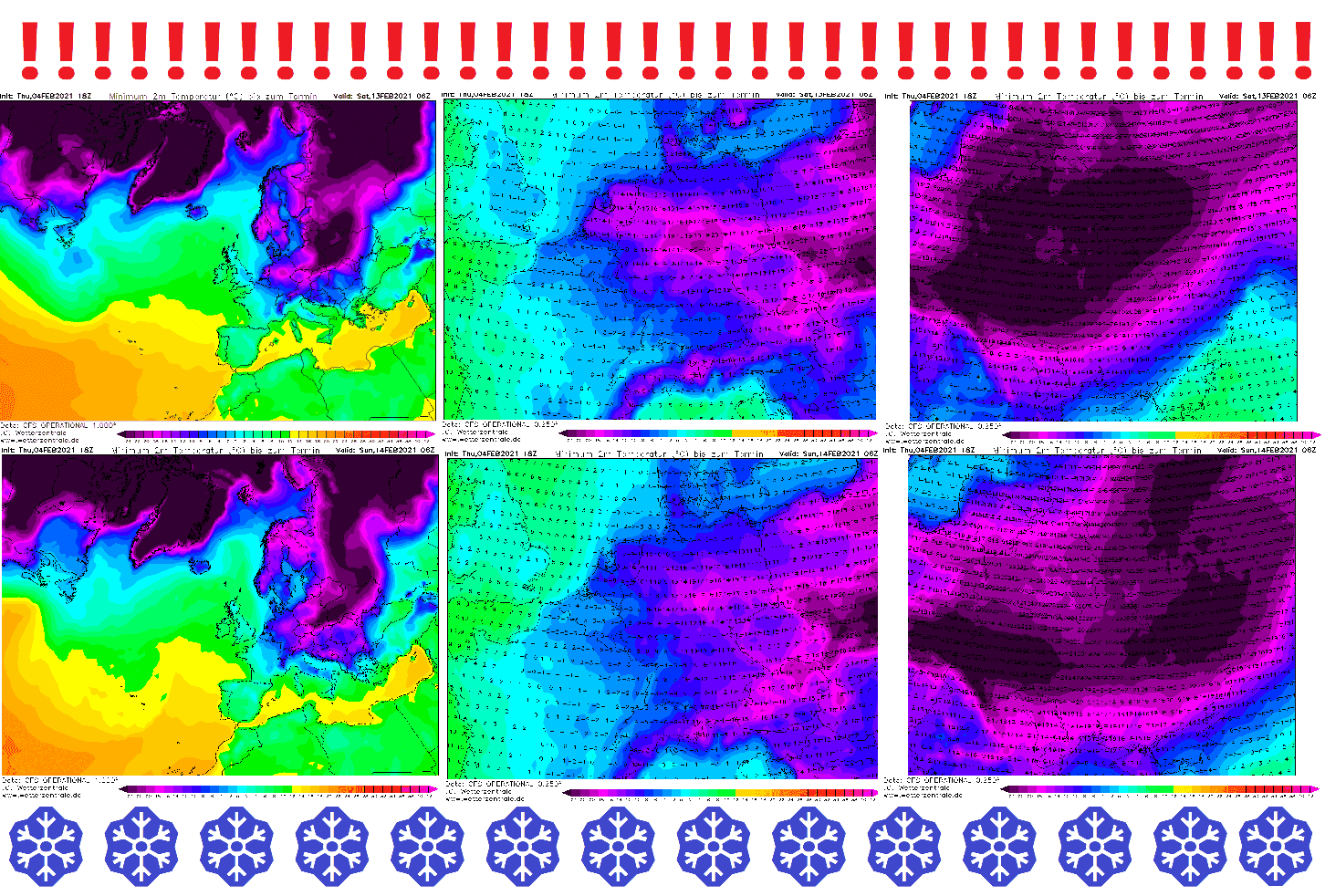 Minimum and maximum temperatures – next Saturday, 13.2.2021 /wetterzentrale.de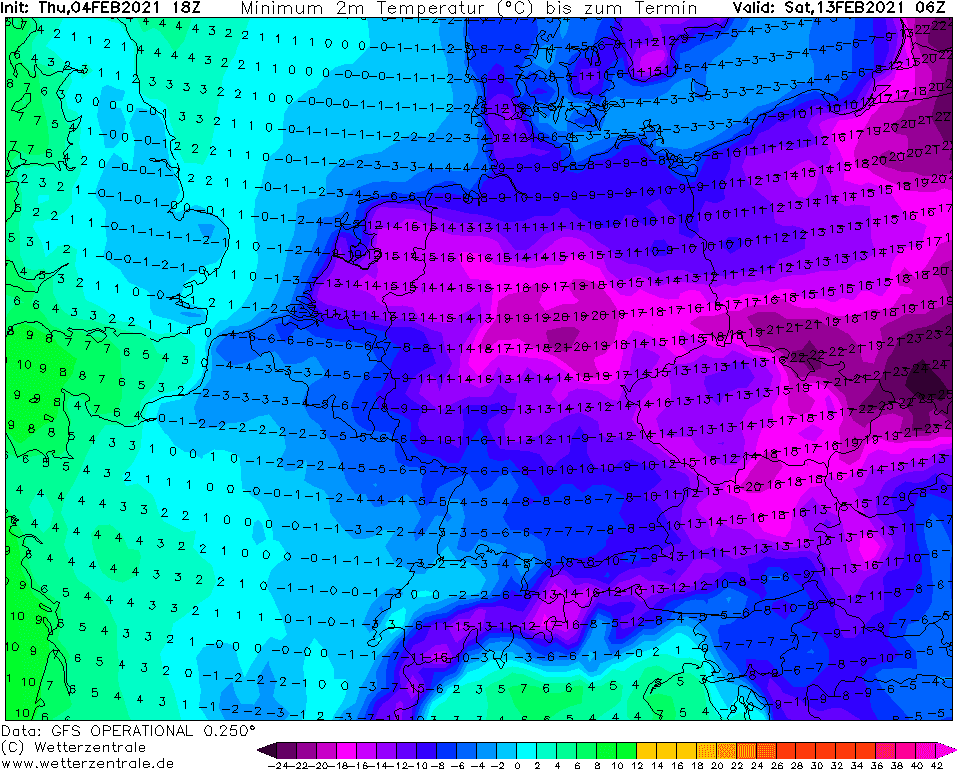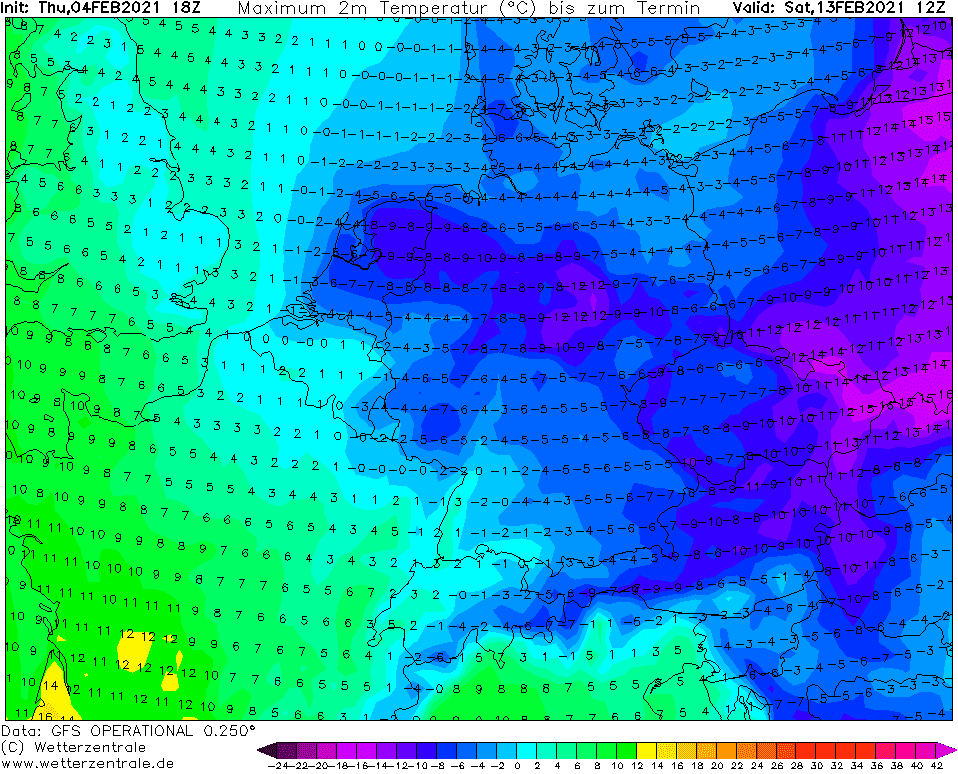 Minimum temperatures during the period 5.-15. February 2021 in central parts of Europe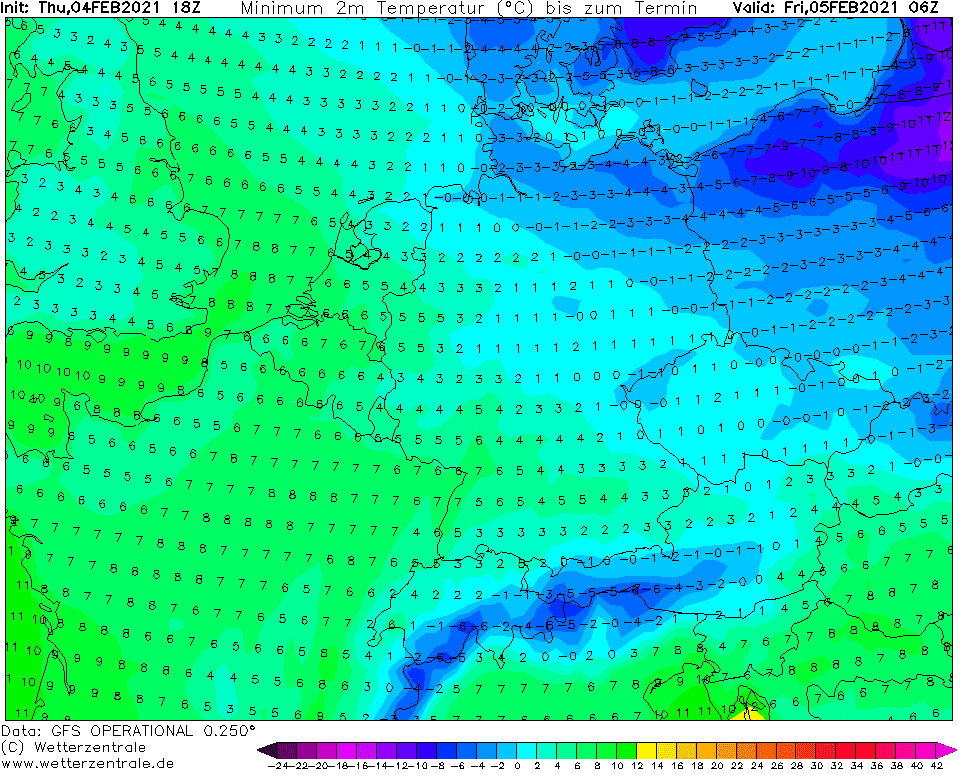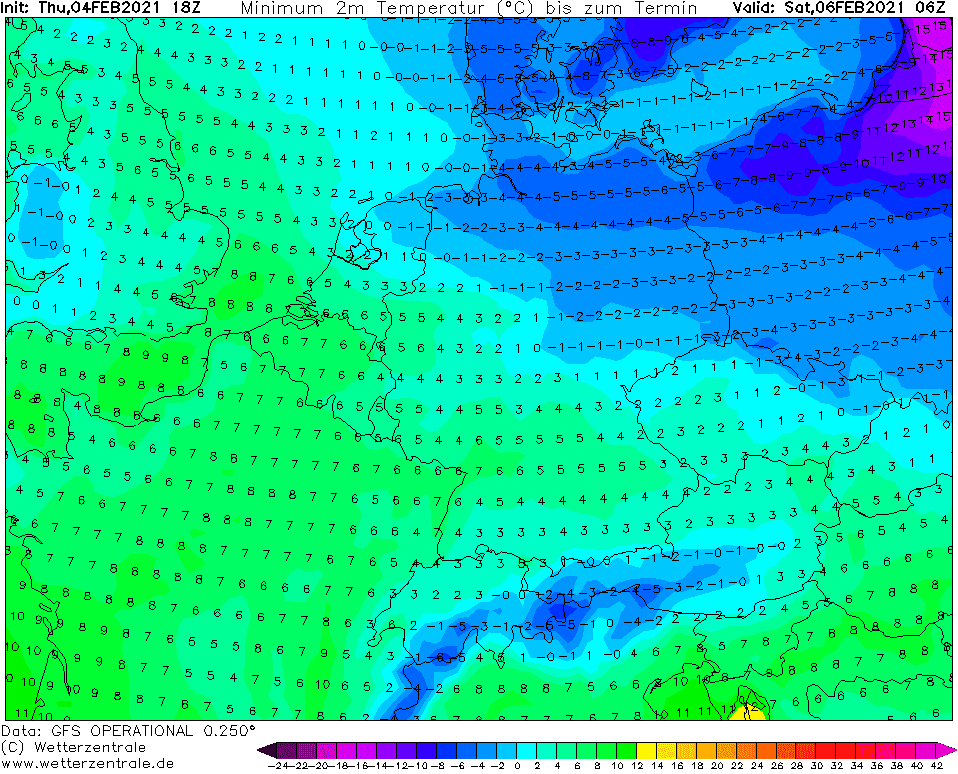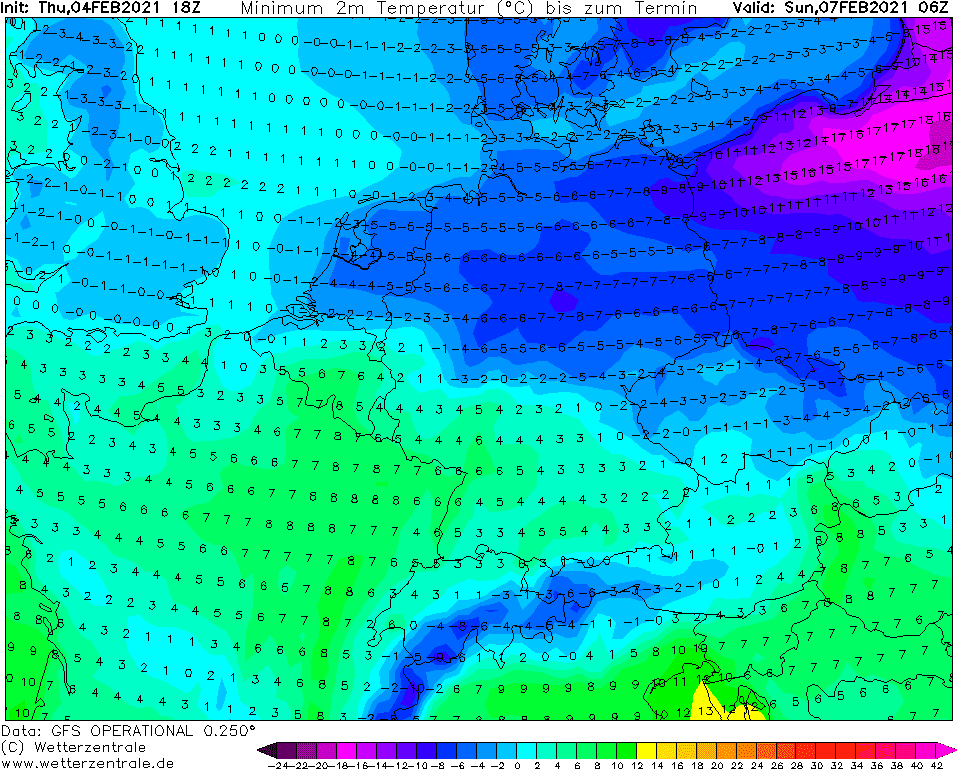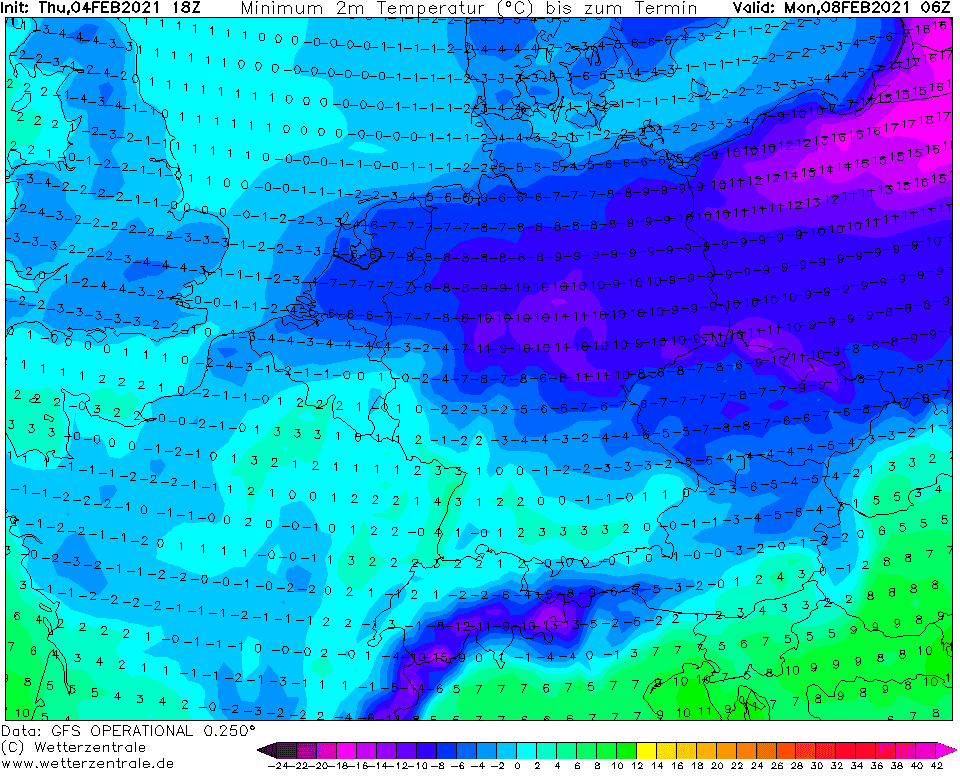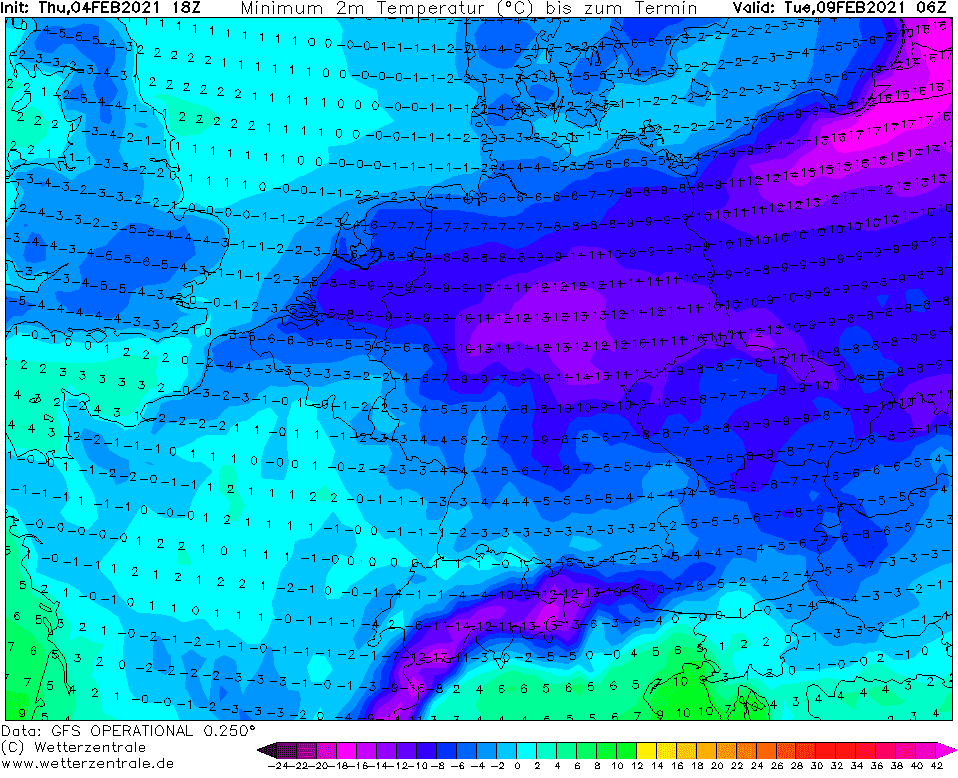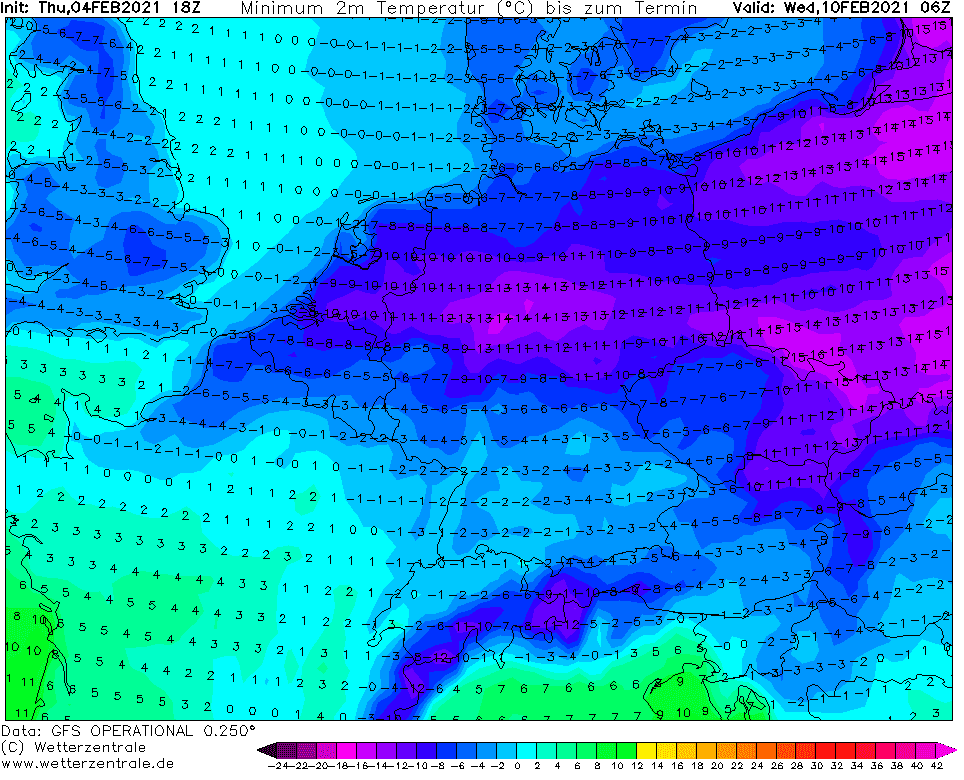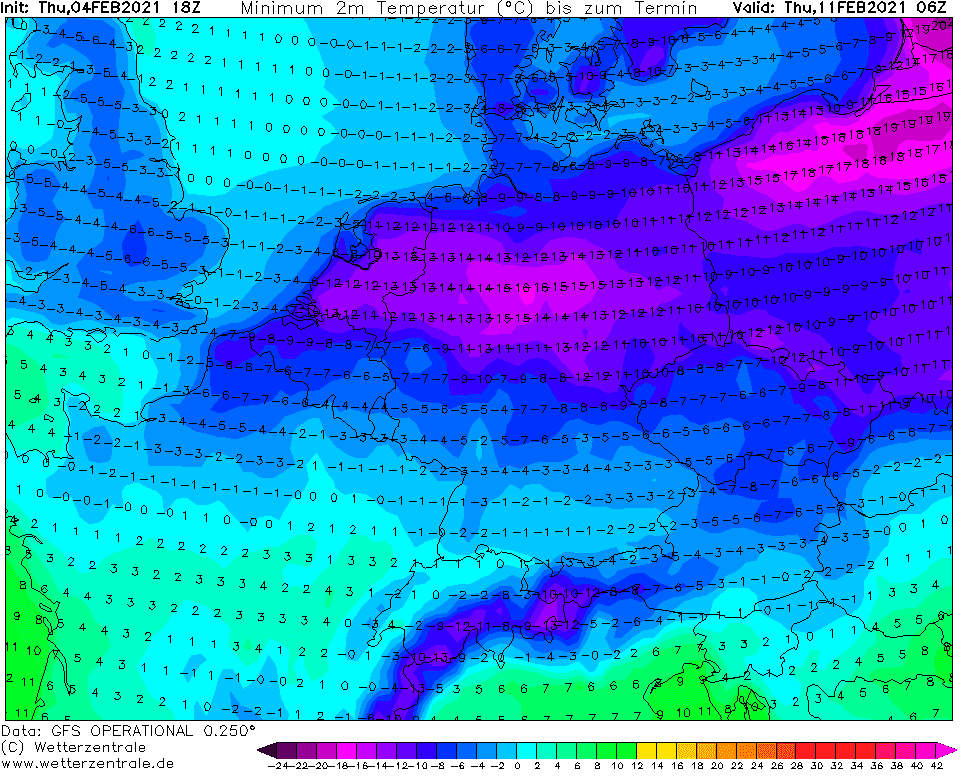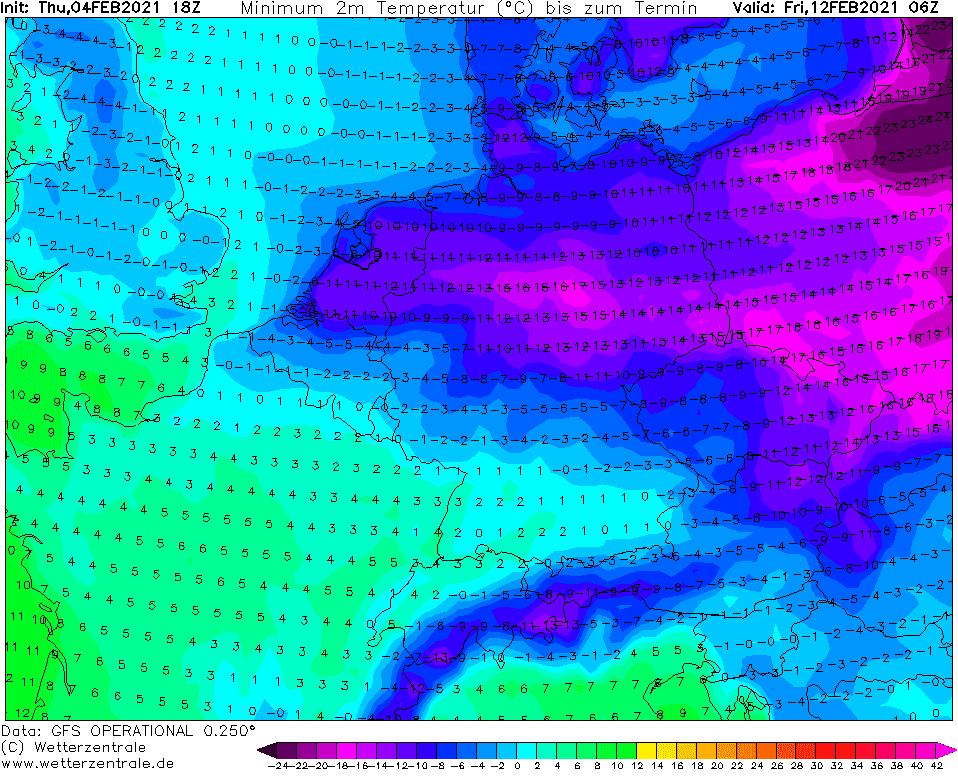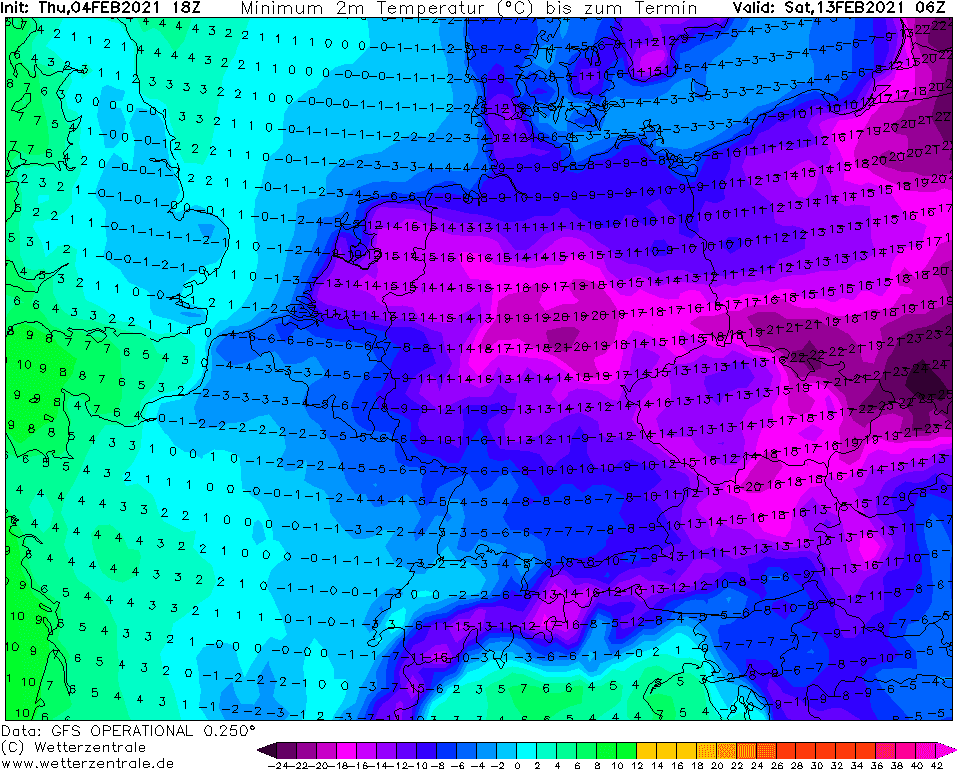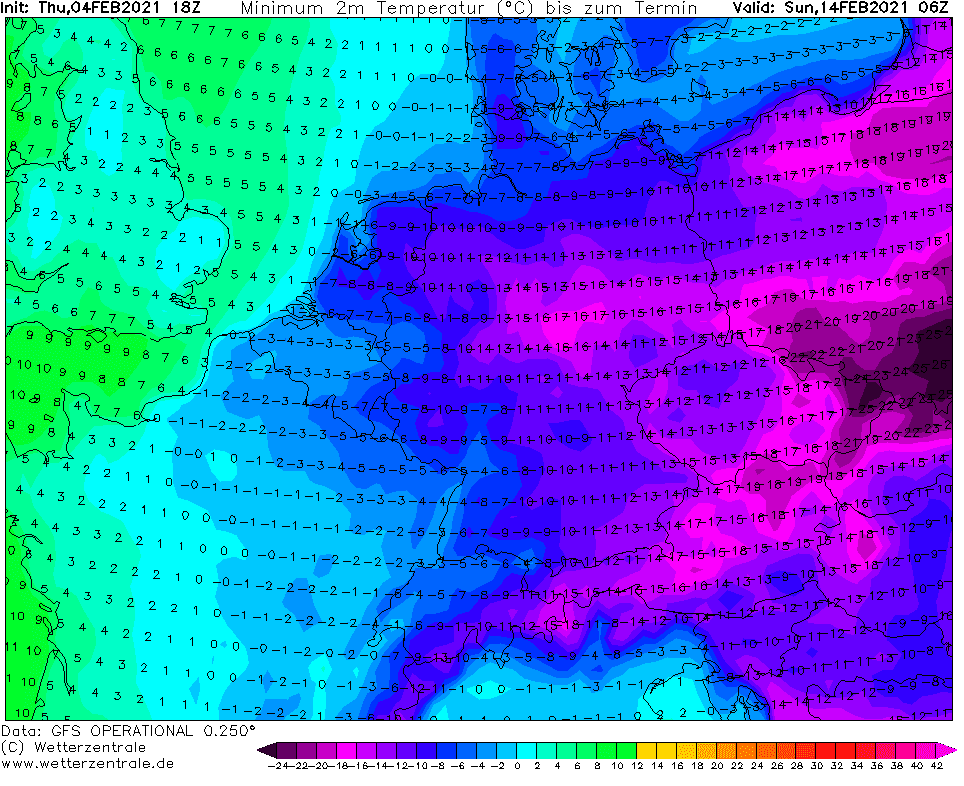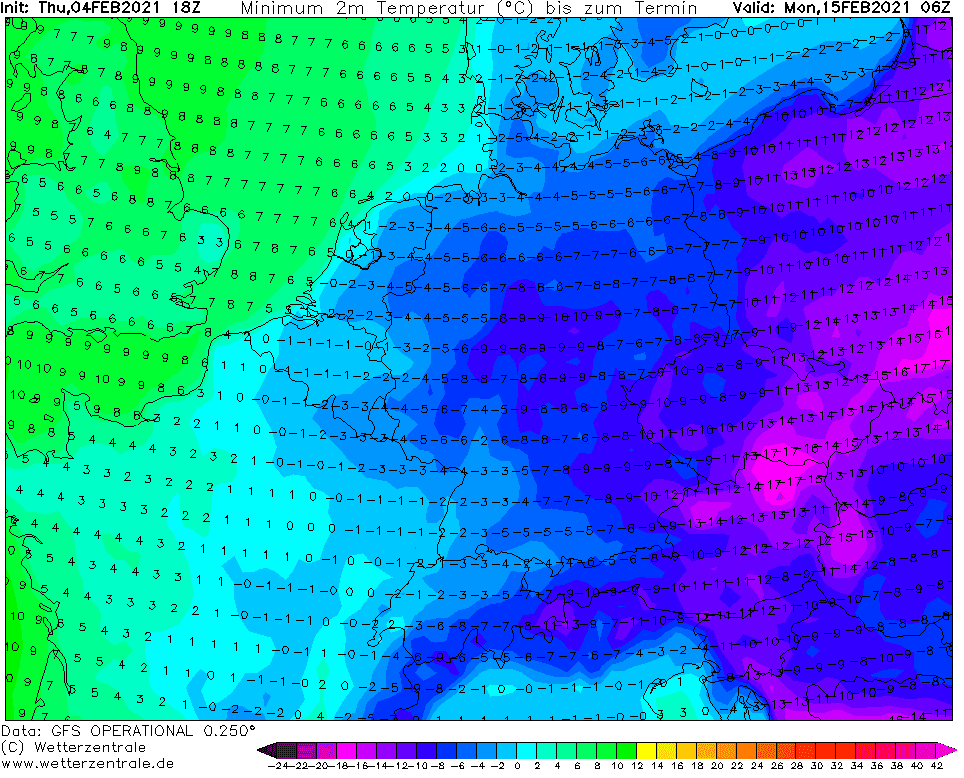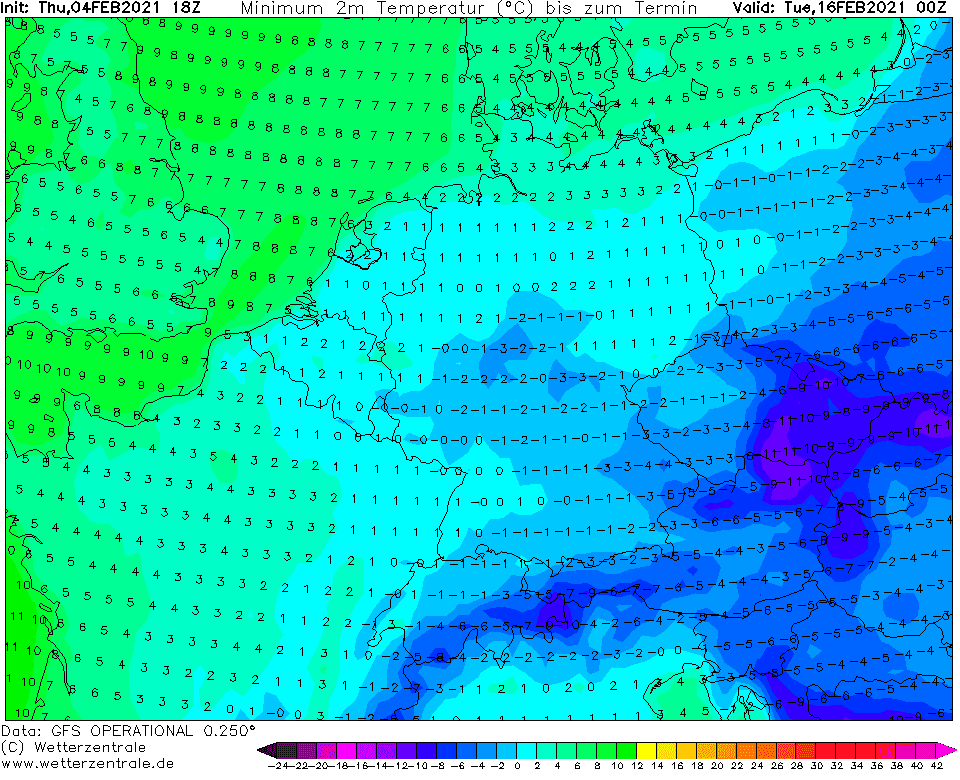 Next outputs /tropicaltidbits.com, wetterzentrale.de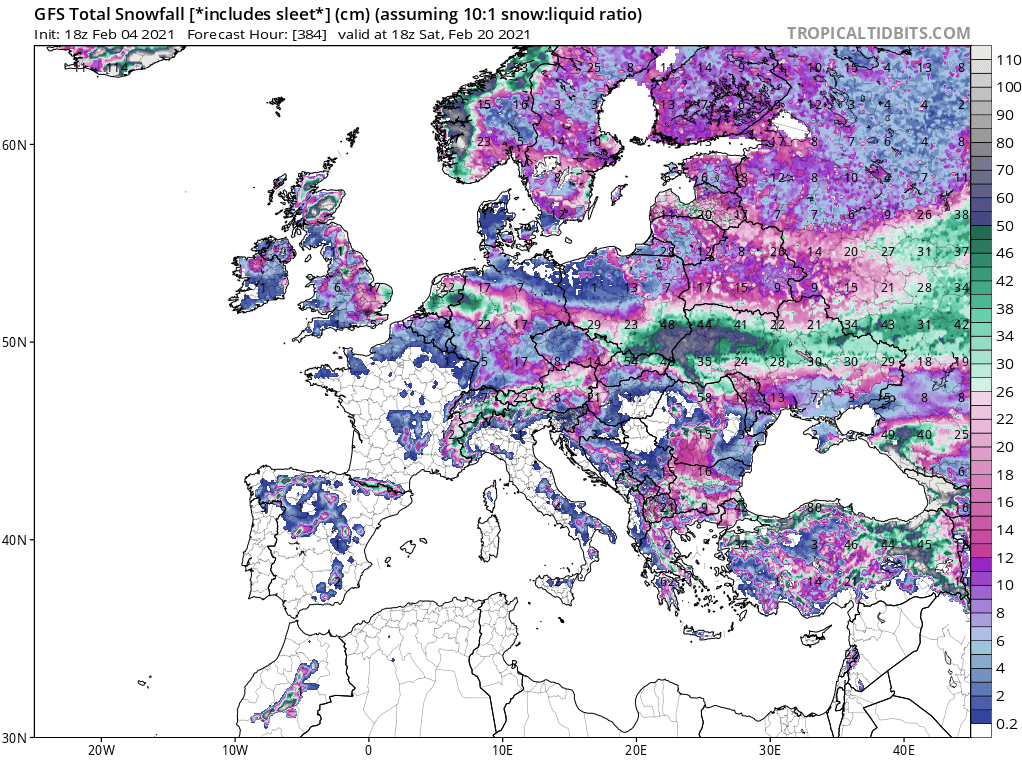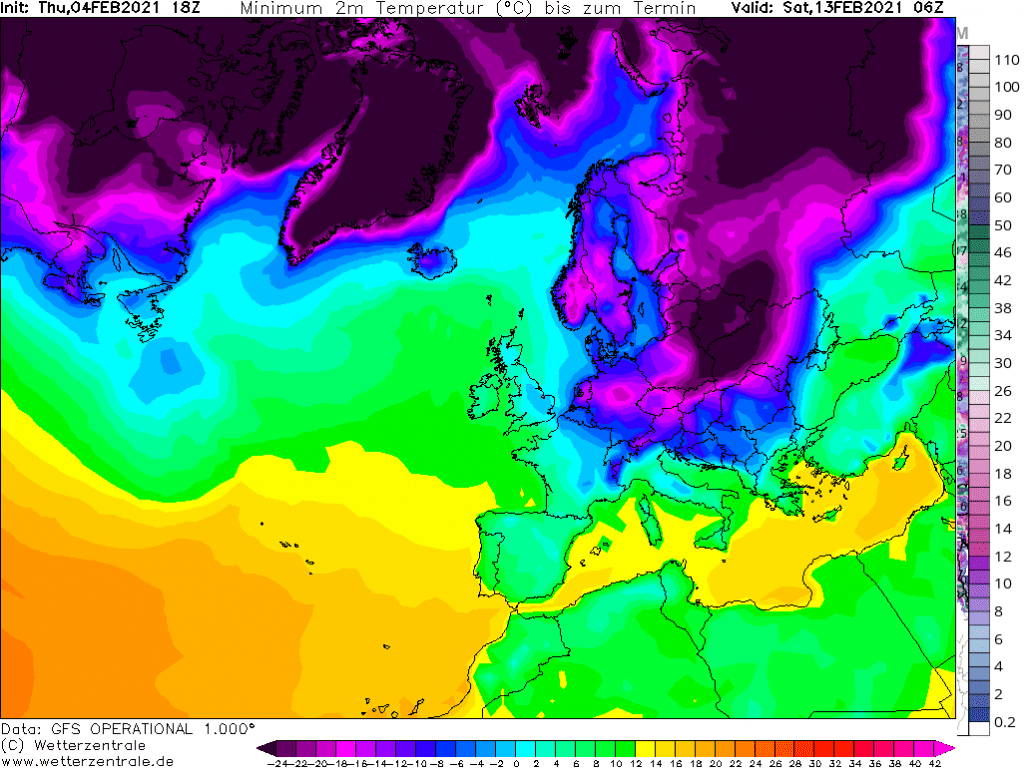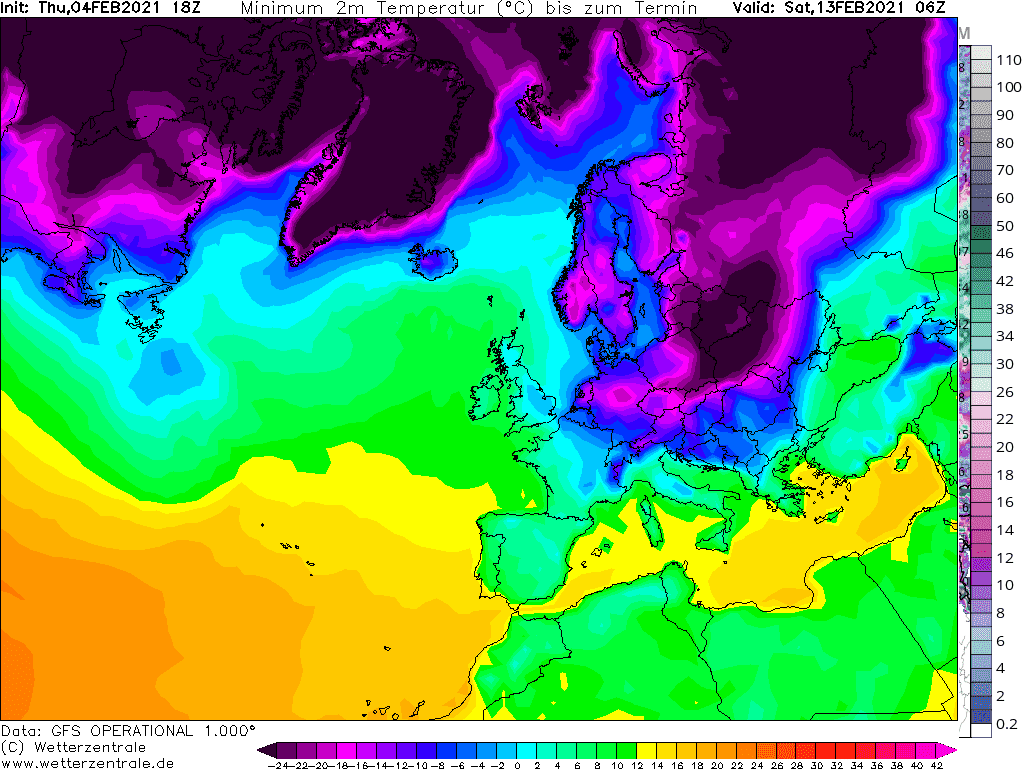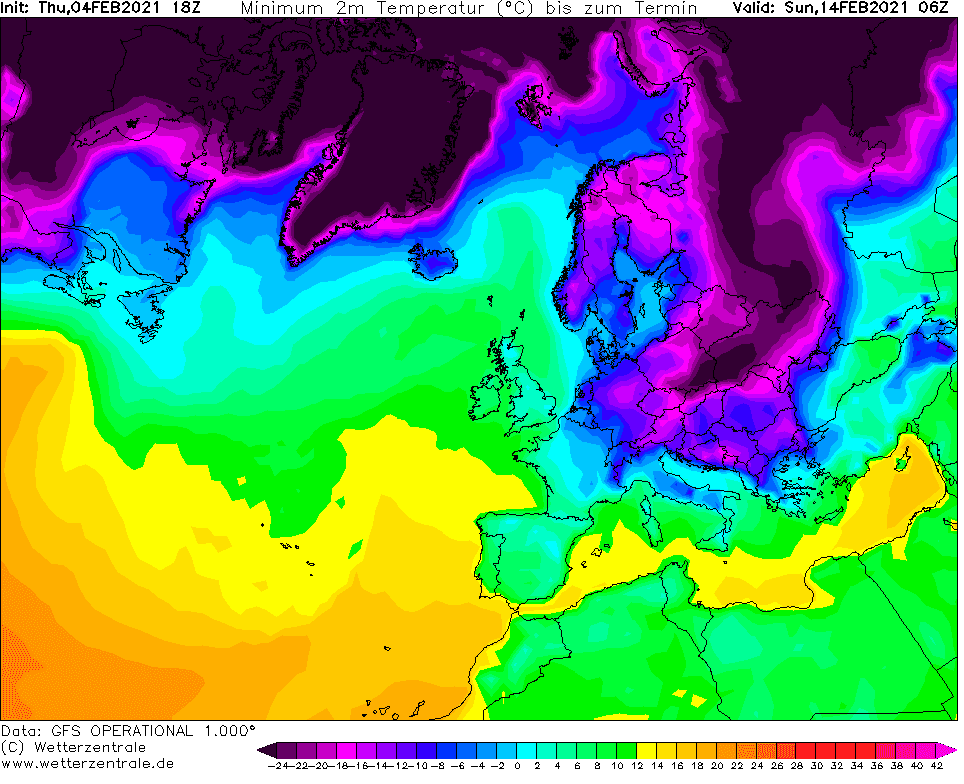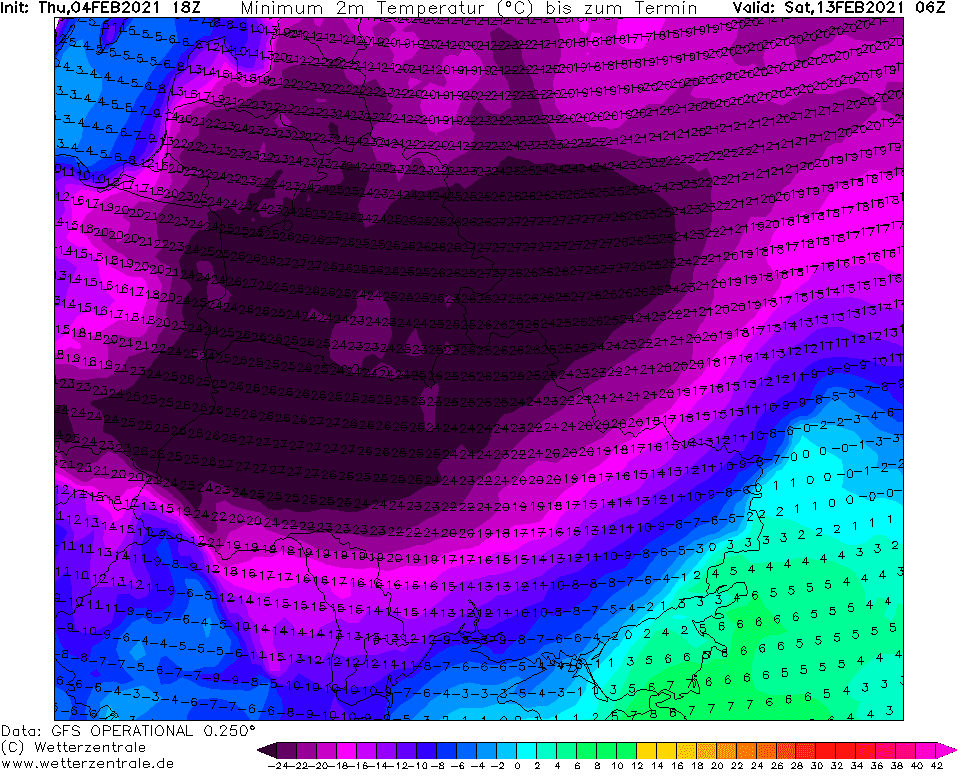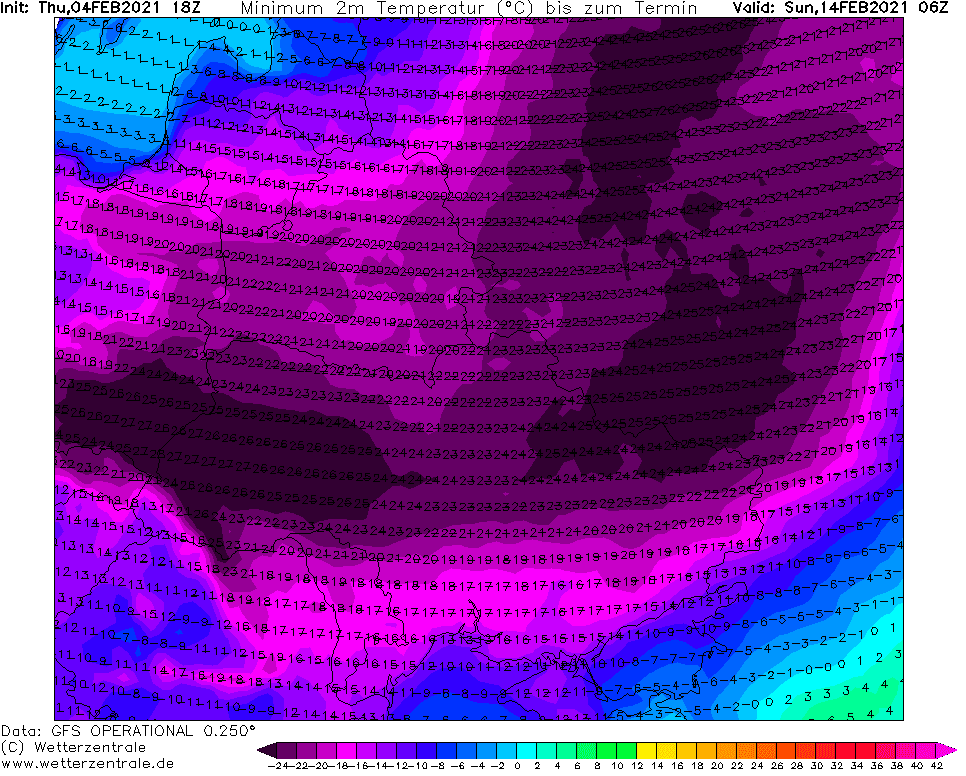 Read more: