The temperature in Oymyakon again close to -60°C, parts of Siberia with a severe blizzard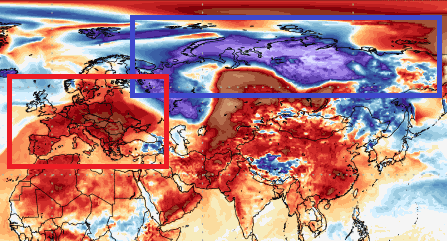 The temperature on 1. January 2022 in Oymyakon dropped to -57,4°C, so far and the next decline is in the next hours and days possible.
It´s very possible, that Oymyakon or Delyankir will be after a month very close or will exceed a threshold -60,0°C.
Only in early December 2021, -61,1°C was measured in Delyankir, as the strongest early frost in Siberia in modern history /https://mkweather.com/historical-times-for-siberia-610c-has-never-been-measured-so-early//.
Only before a few days, the all-time temperature record fell in northern China (Hulunbuir, -46,9°C) /https://mkweather.com/hulunbuir-china-469c-the-coldest-day-in-history//.
Oymyakon currently reports 25 cm and Delyankir 43 cm of snow, which are ideal conditions for declining temperature.
Air pressure in Oymyakon reached on New Year 1044 hPa and still is increasing.
The maximum temperature in Oymyakon on 1.1.2022 reached only -54,5°C, which is only 0,6°C warmer than during extreme early-season coldwave on 8. December 2021 (-55,1°C).
The all-time December record for the station (Oymyakon) is -62,8°C (and for January -65,4°C), therefore, current frosts are really very severe.
Already below -50,0°C, children can´t visit schools and many public limitations are valid.
While December has Oymyakon only 13 sunshine hours on average, in February it´s already 118 hours, but February is despite the upcoming spring the coldest month in the region (all-time record -67,7°C form Oymyakon from the modern era).
Forecasts for the northern half of Siberia expect the extreme cold blast in the next period from Scandinavia to Yakutia, with anomalous frosts in the region.
Moreover, severe blizzards are possible on the border of these air masses with anomalously warm air above southern Siberia and Central Asia (after Christmas was a strong blizzard with severe winds reported mainly from Bashkiria).
Partially, severe frosts hit East Asia, too (China, Koreas, Japan).
The following decline of temperatures in Oymyakon is staying in our watch.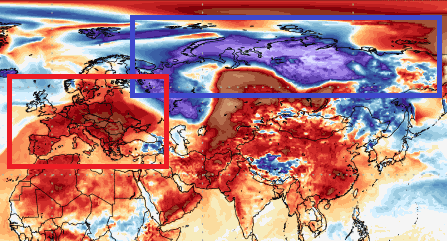 Source: Anadolu Images Twitter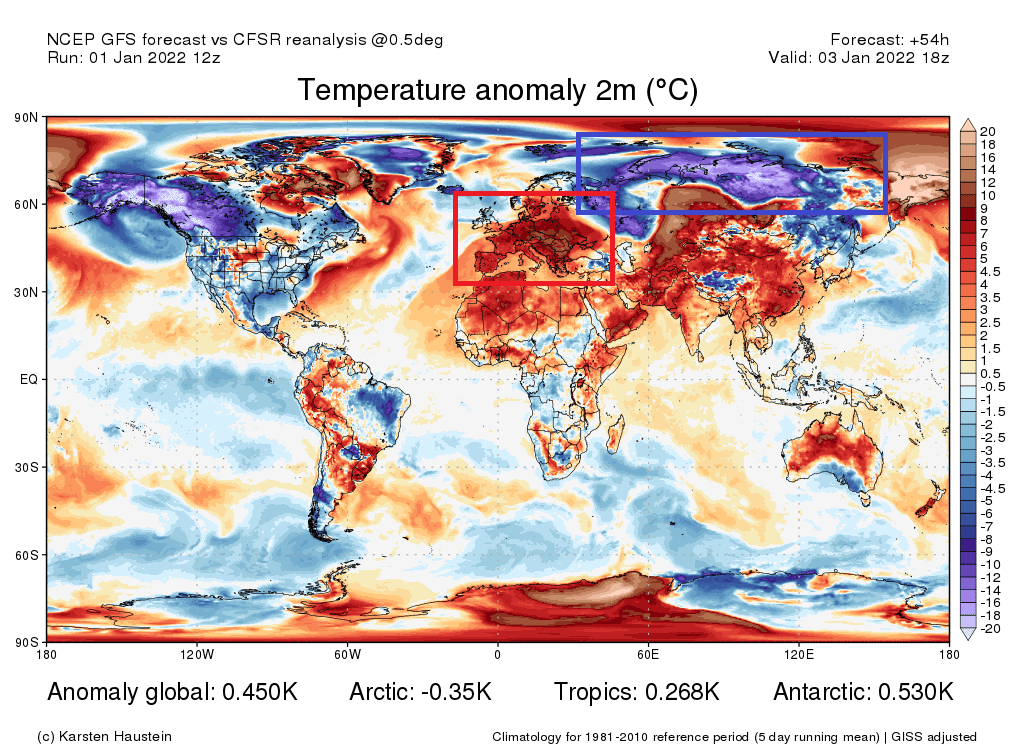 Source: http://www.karstenhaustein.com/reanalysis/gfs0p5/ANOM2m_equir/ANOM2m_f54_equir.html