The UK / Ireland / France / Benelux: Big coldwave between 4.-12. February, London and Paris should see snow again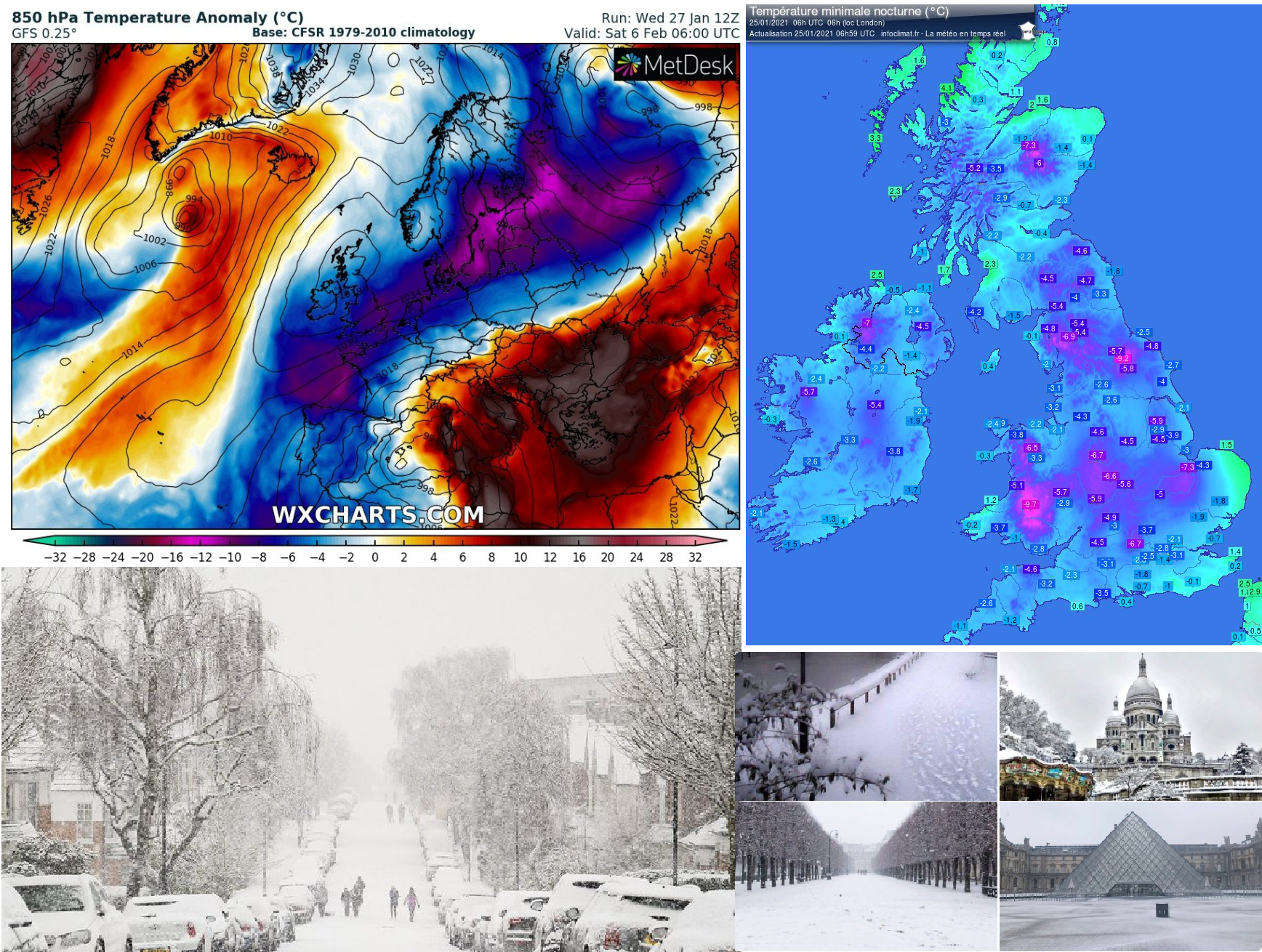 After snowy weekend, 23.-24. January 2021, when part of polar vortex brought significant snow cover in British Islands and parts of Western Europe (snow in London and Paris, too) /https://mkweather.com/2021/01/24/the-second-peak-is-here-the-heaviest-snowing-in-london-for-3-years-2021//, very cold mornings have arrived.
On Monday, 25. January 2021, -9,7°C was measured in Sennybridge, Wales as a top coldest place in British Islands (records of Winter 2021 are moving around -12°C for Scotland) and in Ireland was measured -7,0°C. Next 2 mornings (26.-27. January) were in the UK very cold, too, both with temperatures rarely below -8°C.
Already at the weekend and on Monday, next cyclone will be shifting above La Manceh region, with significant snowfall in parts of England, Wales, Scotland, North Ireland and Ireland.
After transition of this cyclone, after 4. Feburary 2021, cold Siberian / Arctic air is expected to flow over parts of northern and western Europe definitely, with long-term and strong coldwave in the region.
According to current outputs of GFS, minimally 8-9 days of cold weather is forecasted for British Islands and very similarly, for Benelux and parts of France.
If during this coldwave temperatures will reach lower temperature than -12°C, it should be absolute peak of Winter 2020/2021 in the warmest, oceanic region of European mid-altitudes.
Siberian air will shift gradually over Spain, Central Europe and parts of Mediterranean – updated information about February peak of Winter 2020/2021 will be a topic of the next Mkweather article.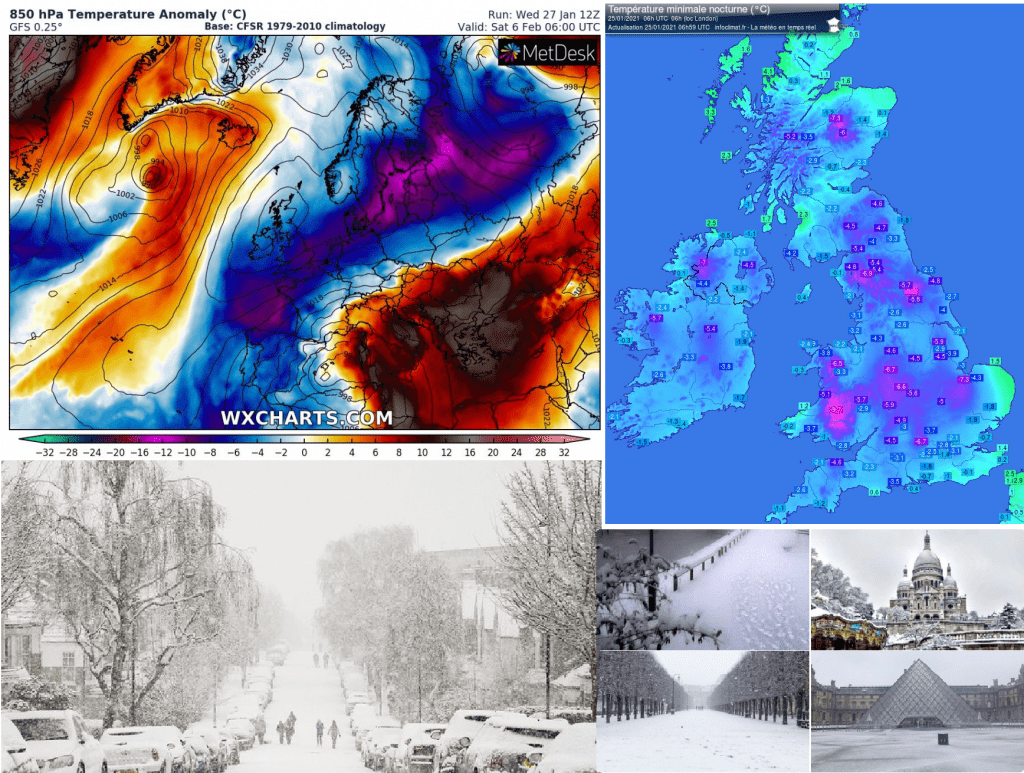 Infographics: wxcharts.com, wetterzentrale.de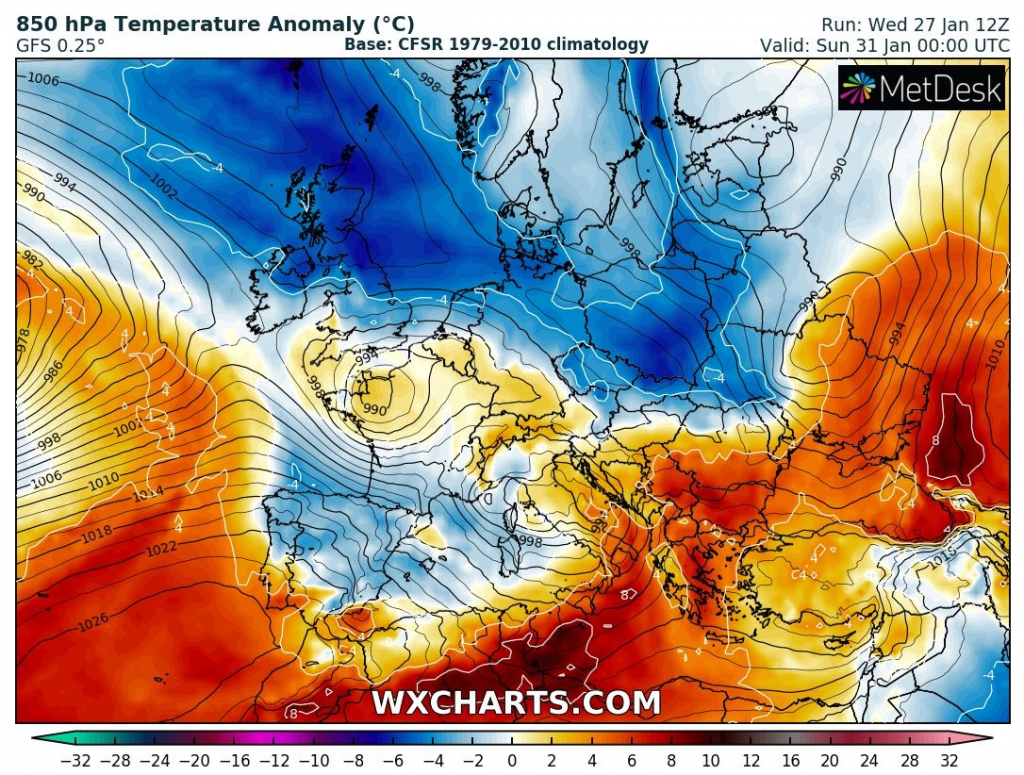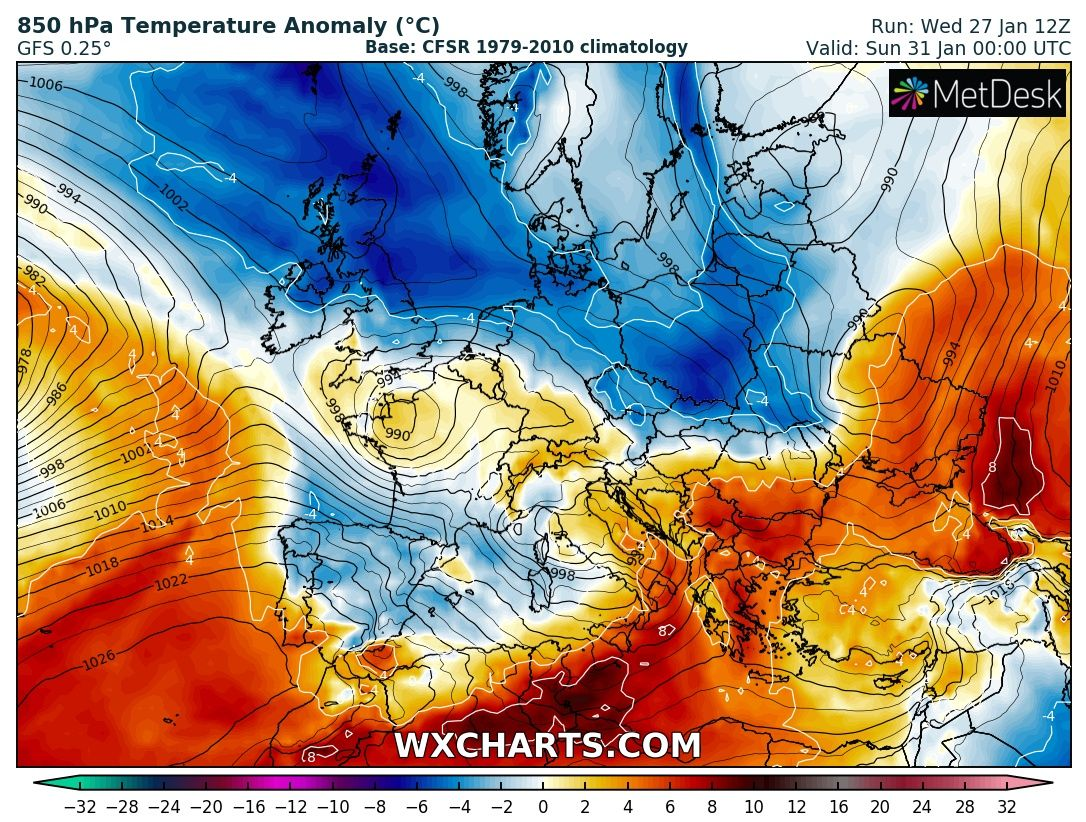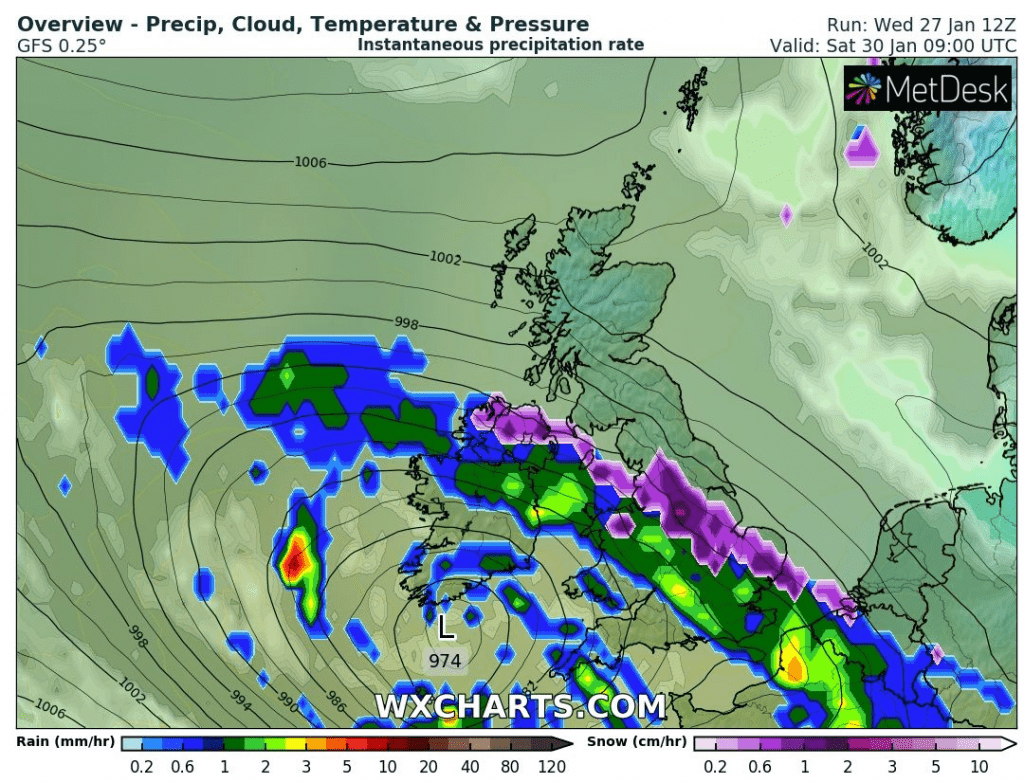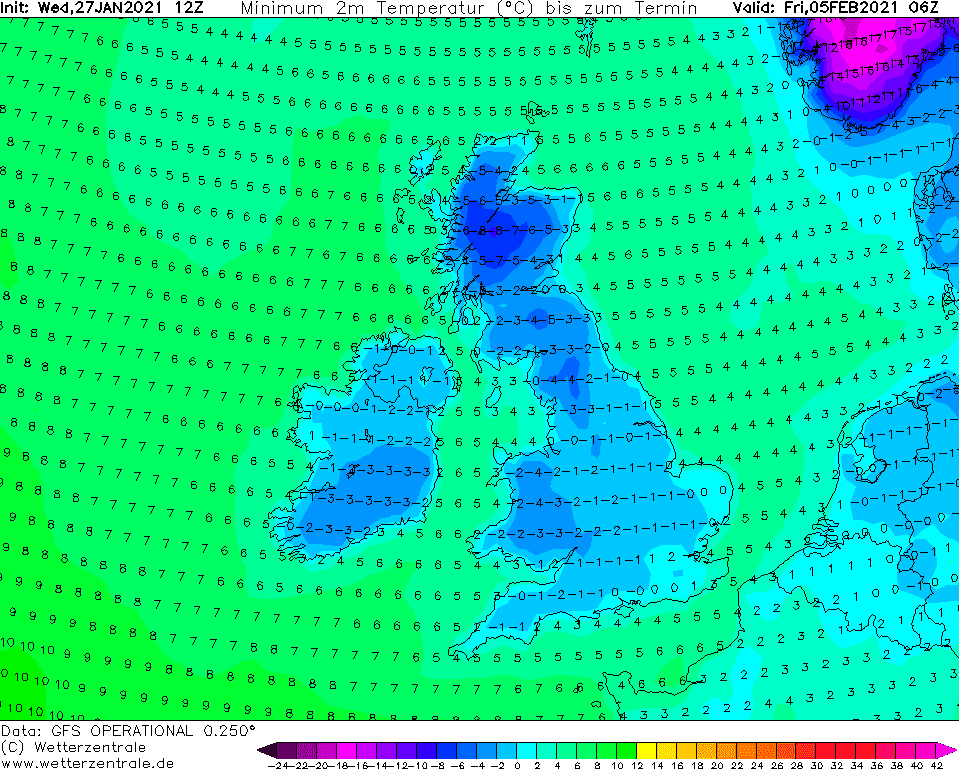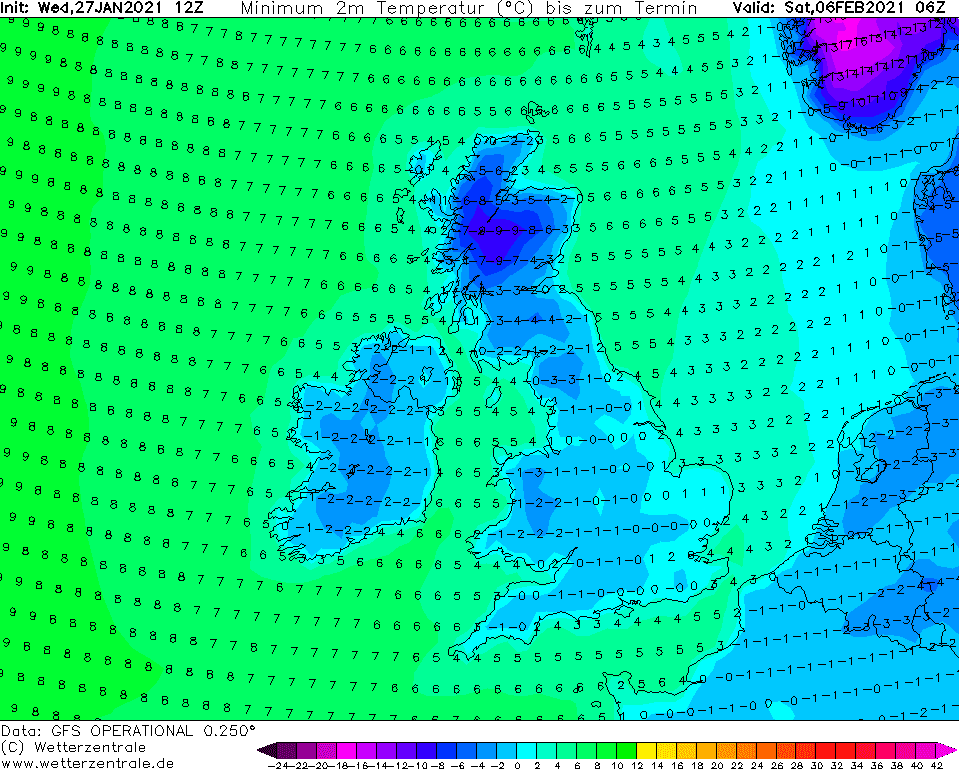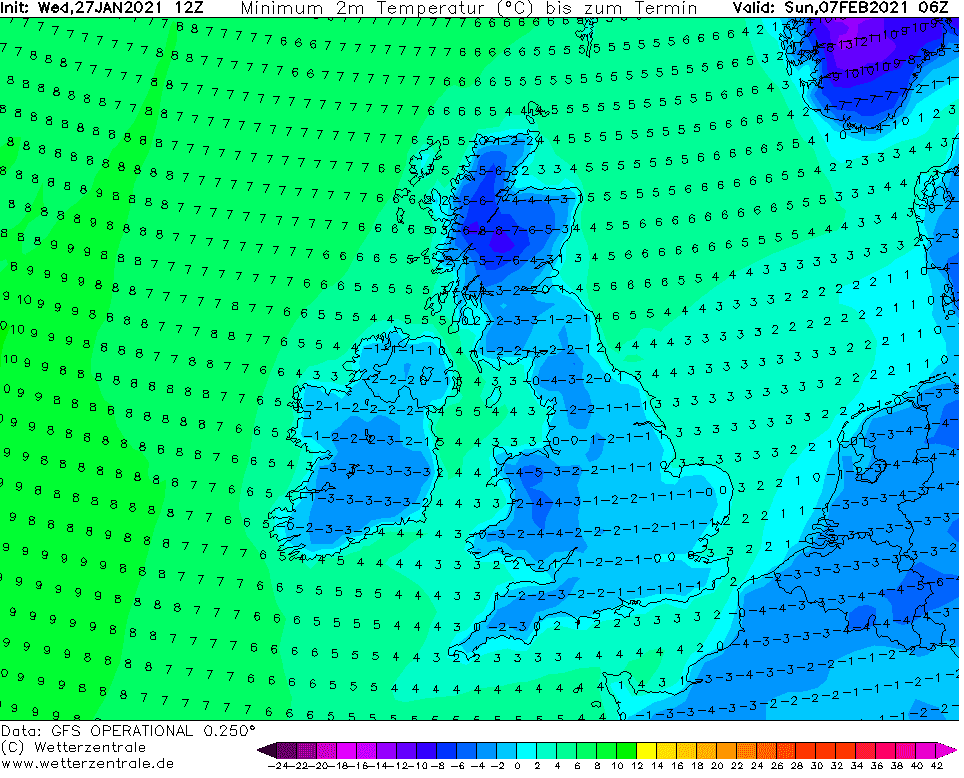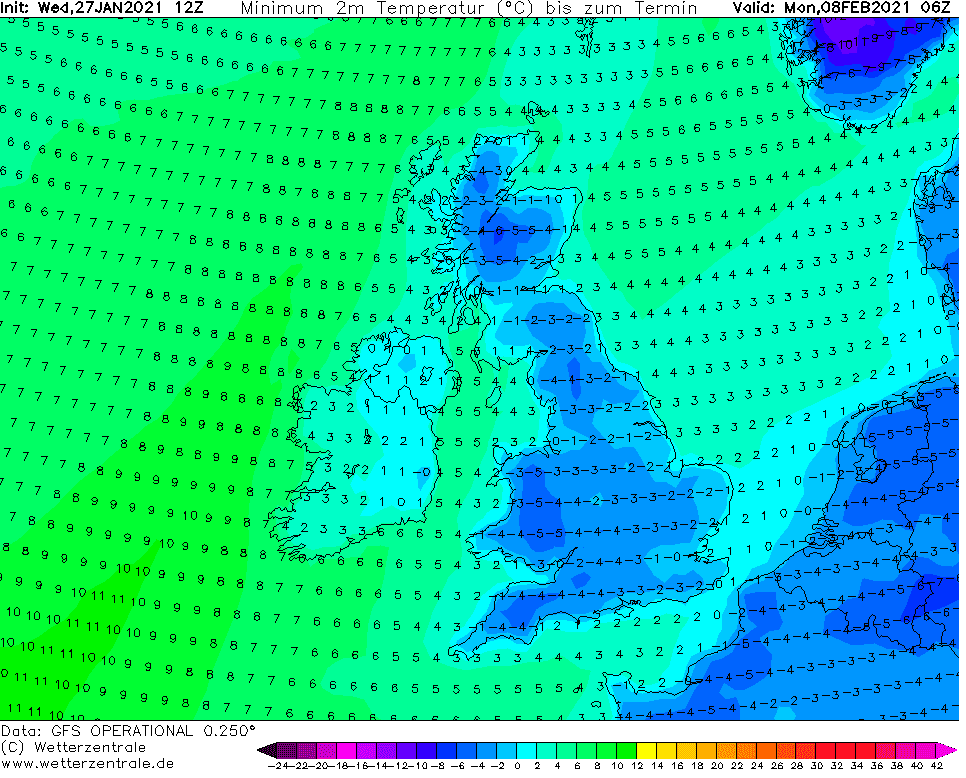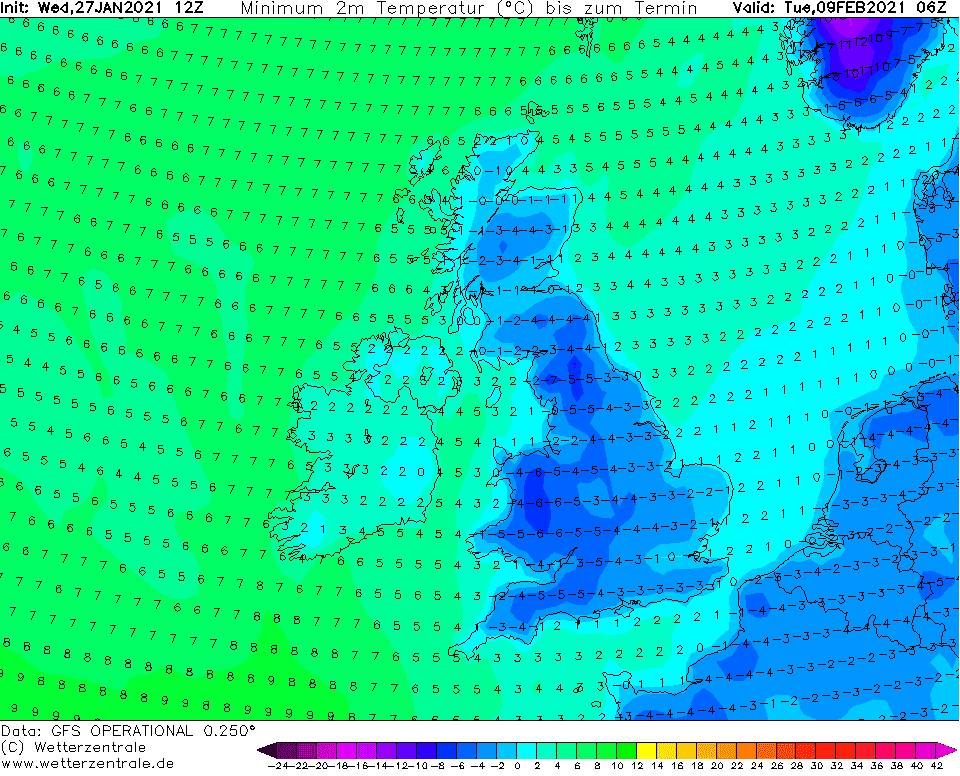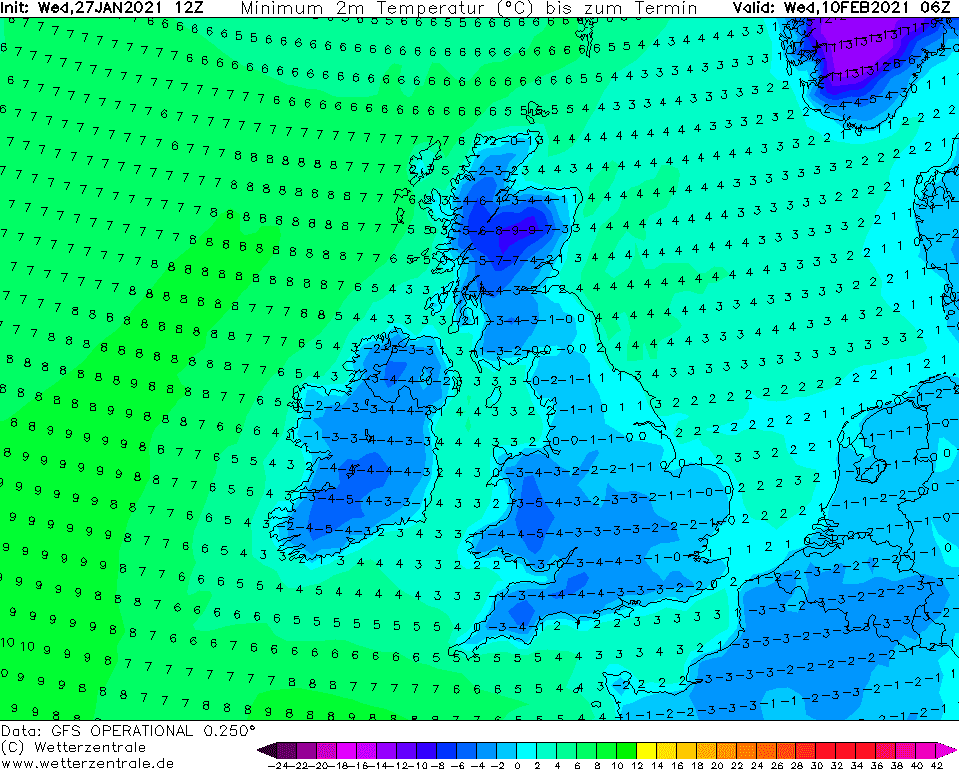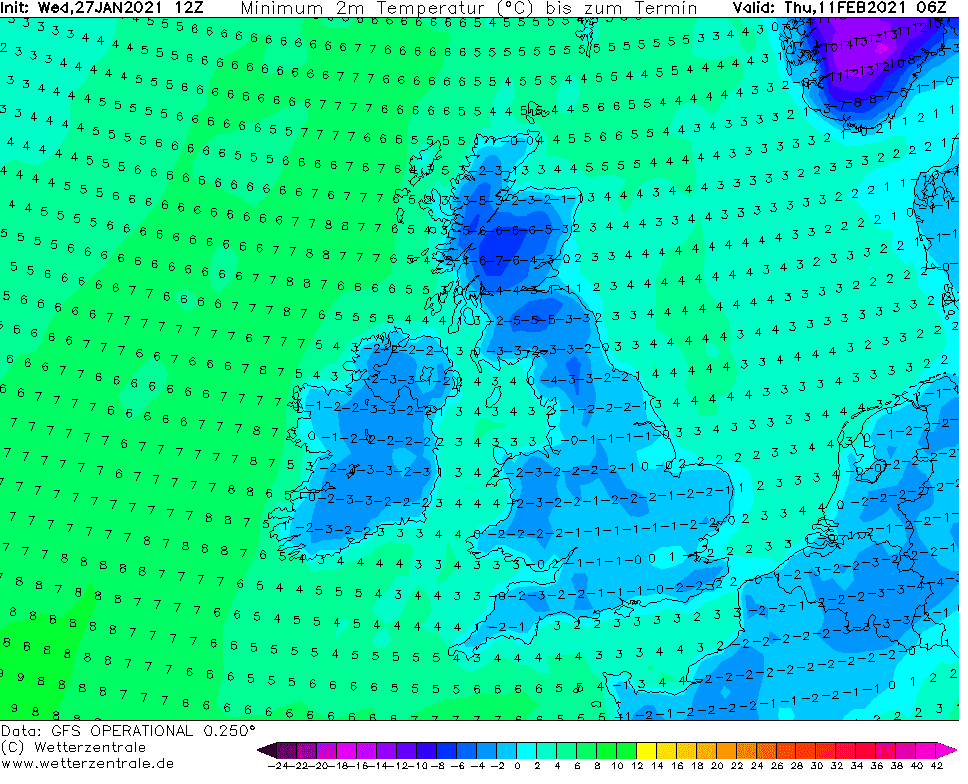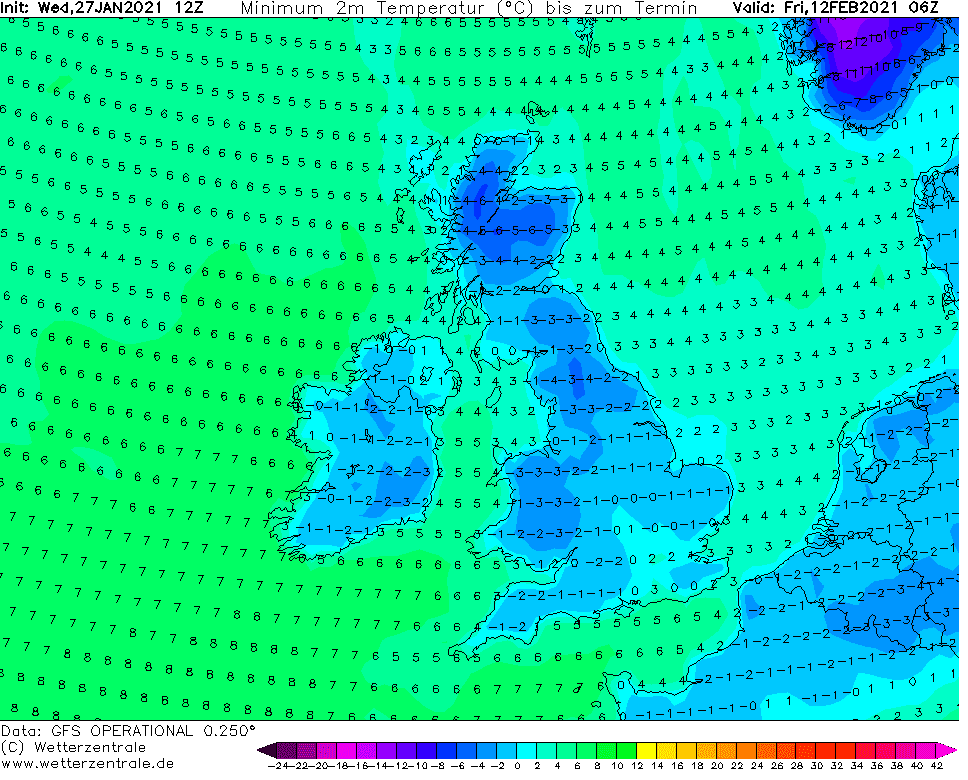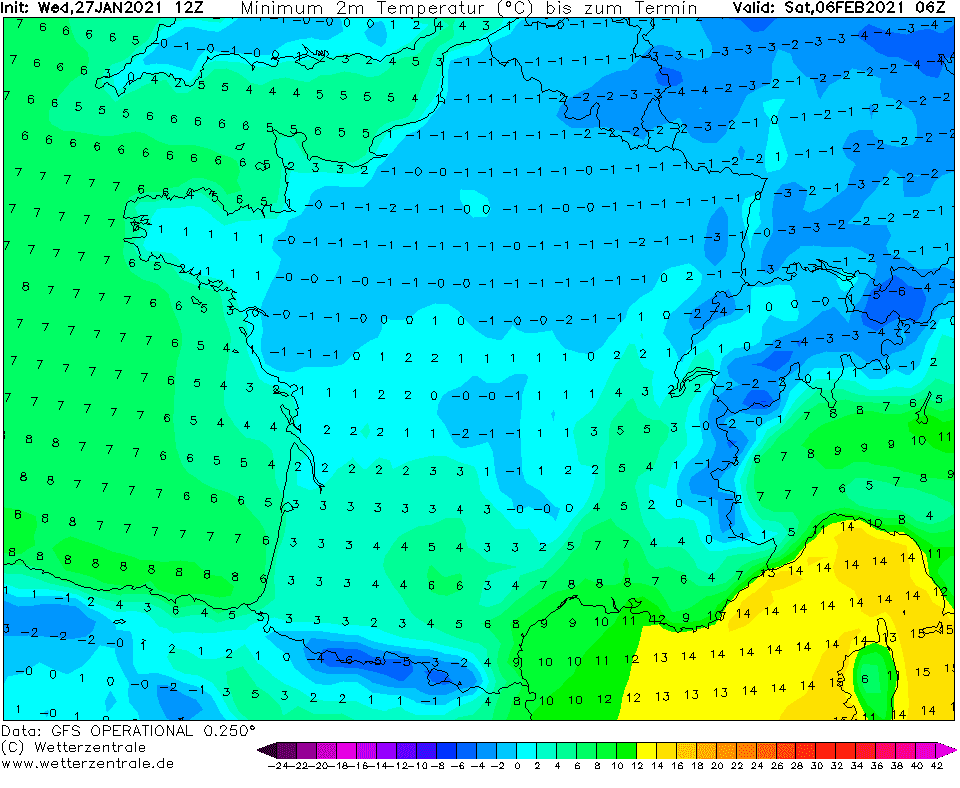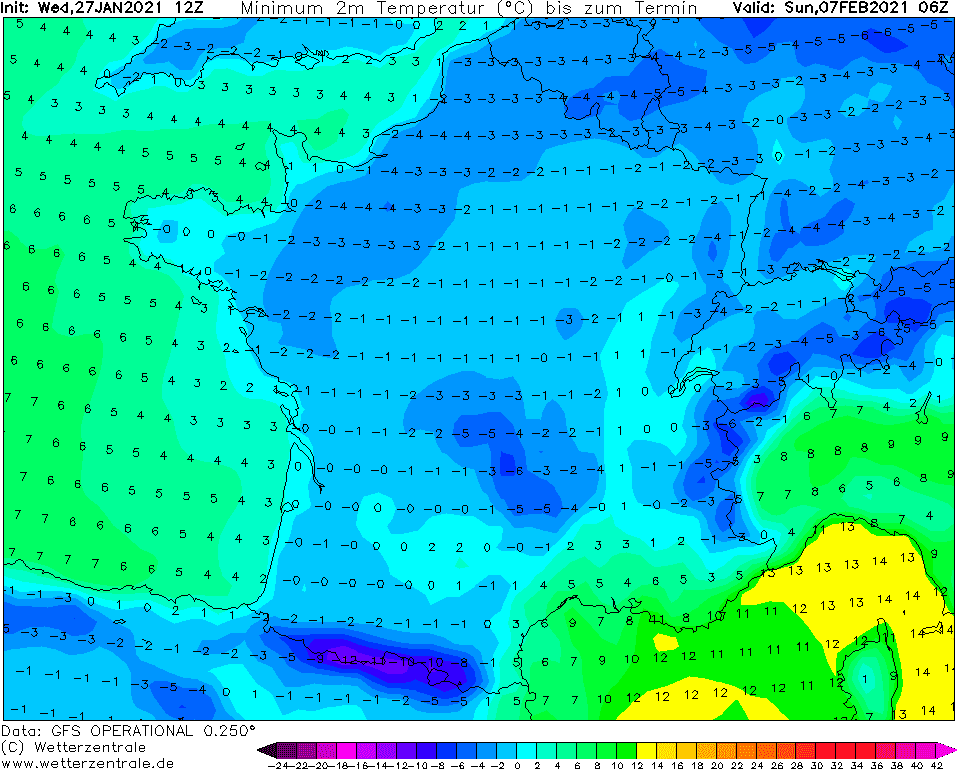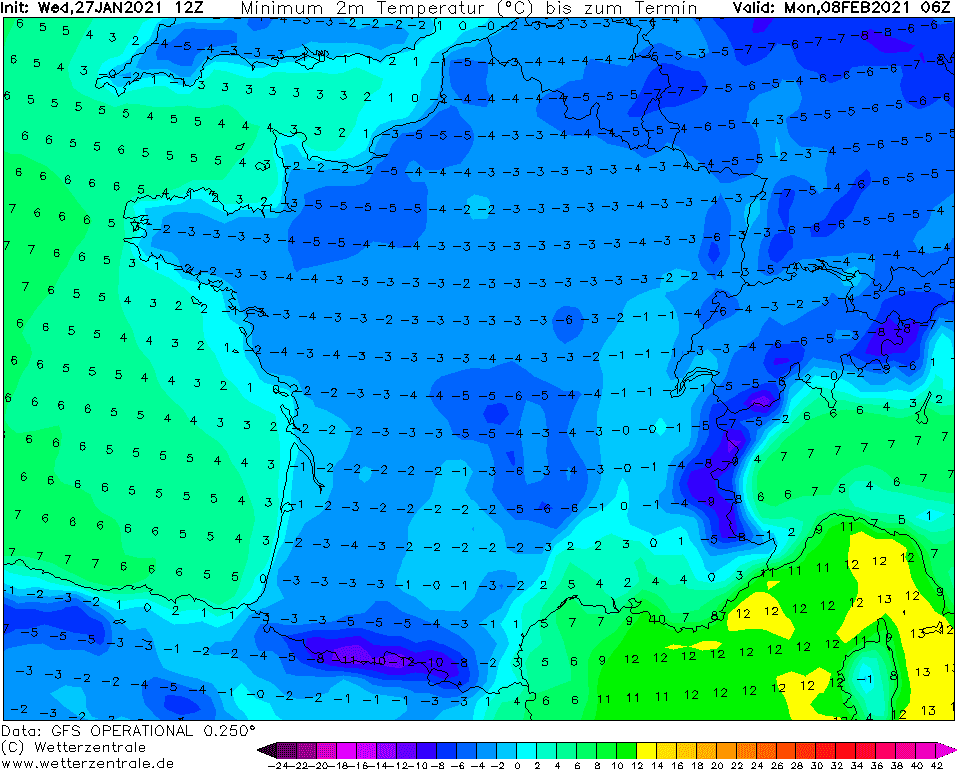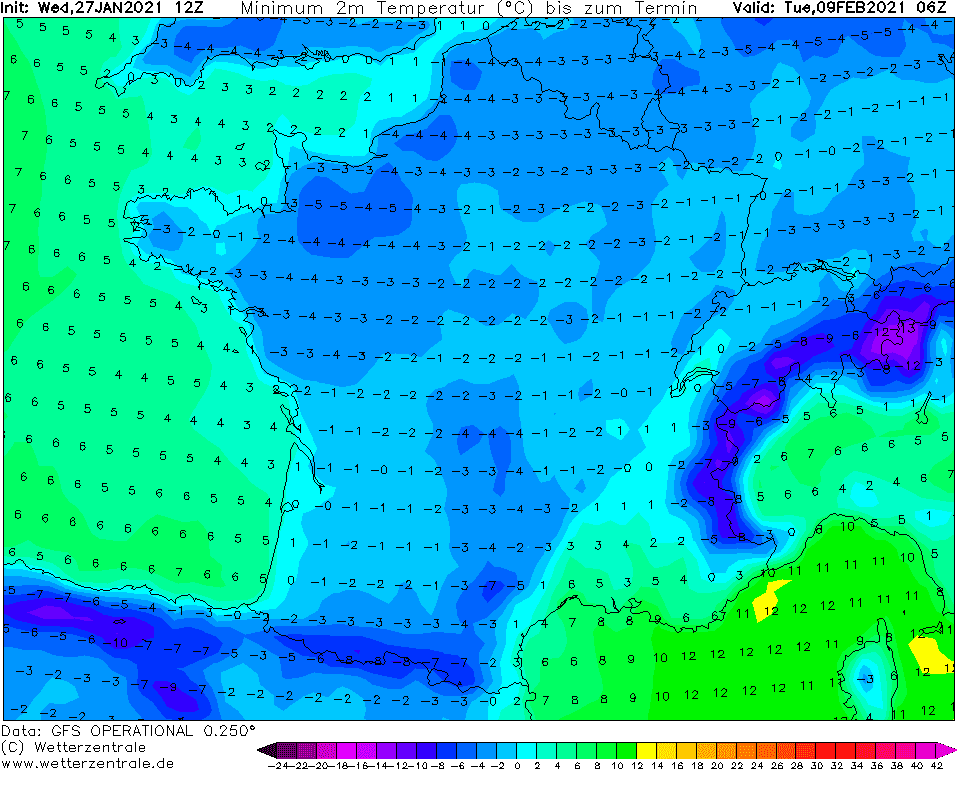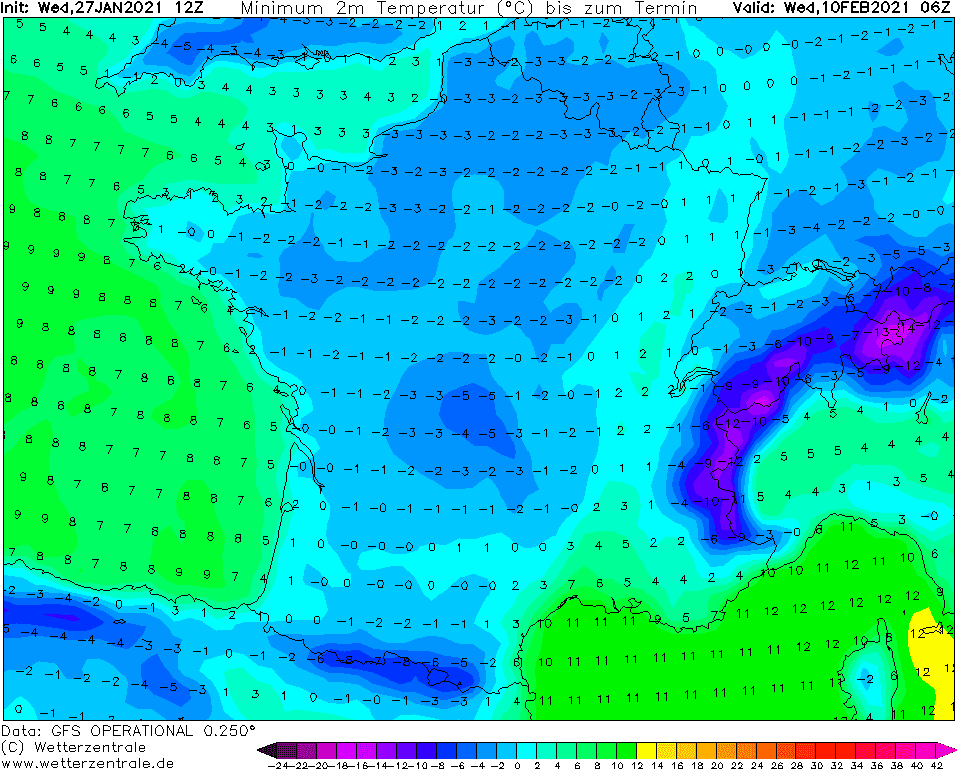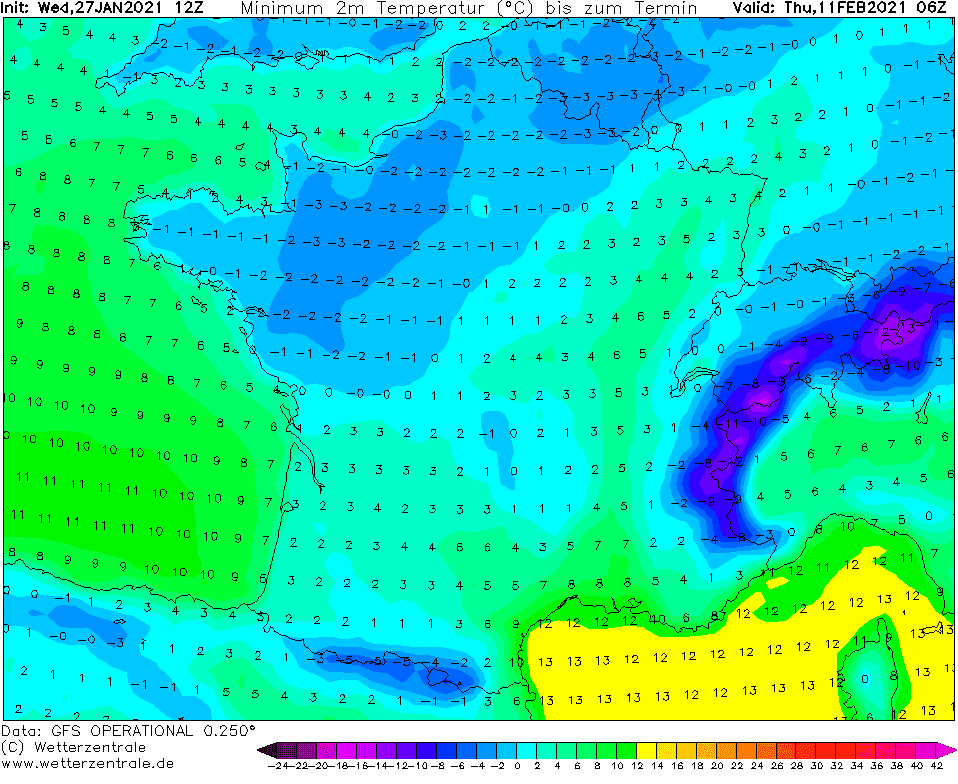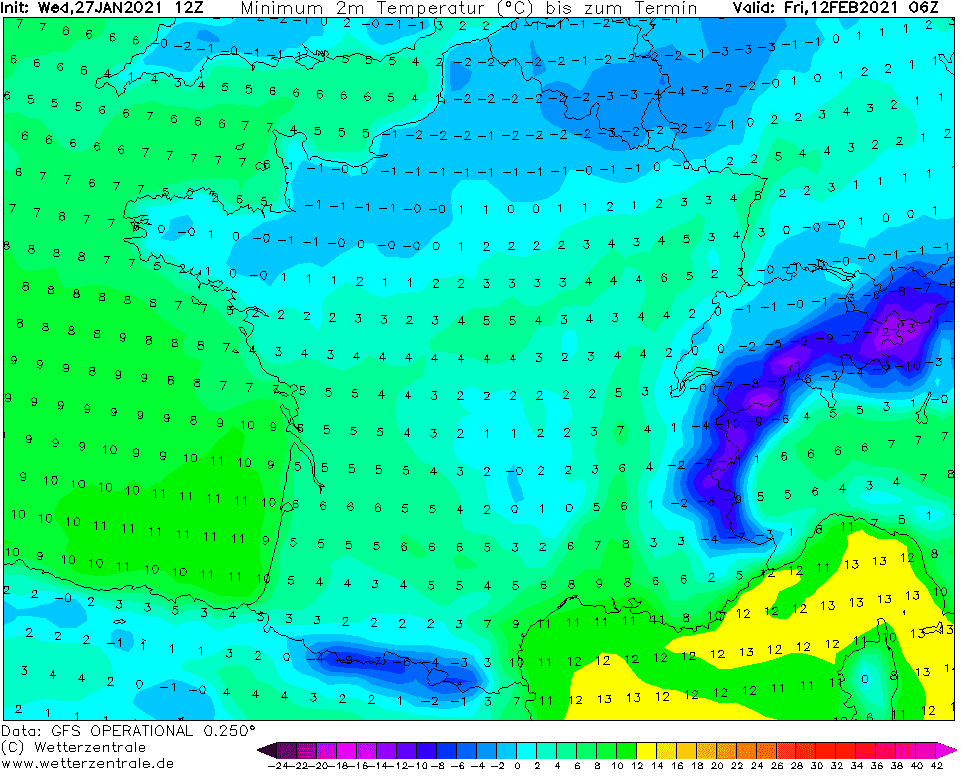 Read more: