These regions of Europe should hit severe blizzards! The worst it should be especially in Ukraine
MK
December 24, 2021
2 min read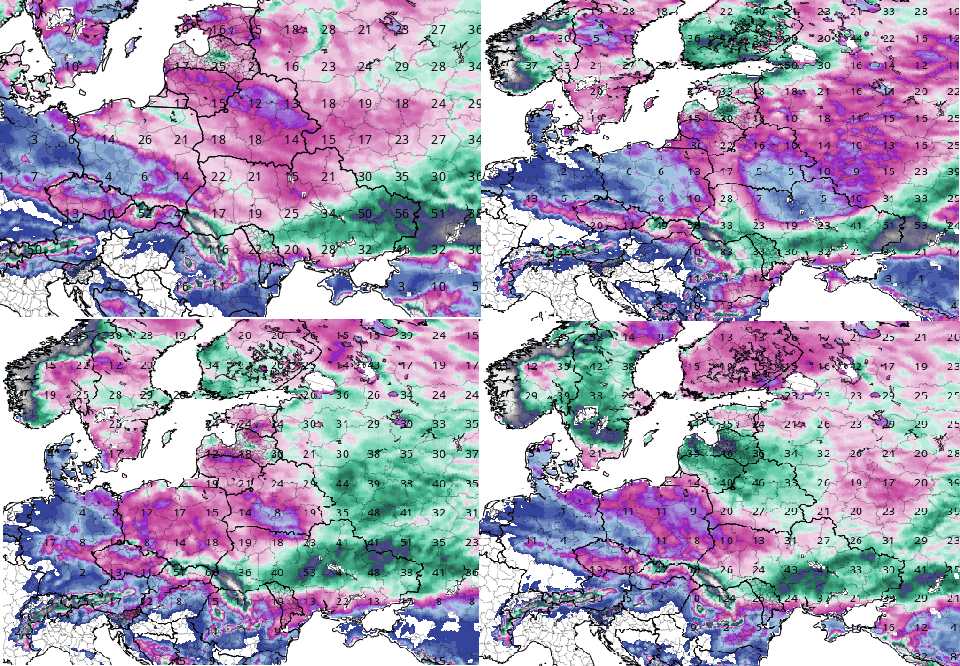 After a little warmer outlook in the last series of runs /https://mkweather.com/a-peak-of-european-new-years-blast-is-shifting-to-the-2nd-january-2022-pentad-below-40c-in-scandinavia-and-25c-in-mid-latitudes-expected//, expected blizzard conditions /https://mkweather.com/gfs-expects-extreme-blizzards-in-europe-regionally-20-70-cm-locally-up-to-1-meter-of-snow-possible// were mainly for western and southern parts of Europe mostly reduced, while parts of Eastern Europe, Baltic region, southern Scandinavia and in more little regions Central Europe and Balkan, a snow calamity should until 8. January 2022 still appear.
The worst blizzard conditions are in every of the last 4 GFS runs forecasted for parts of Ukraine, with 20-70 cm of snow in more than 1/2 of the country.
Hopes for blizzards are still alive in Poland, Belarus, Lithuania, Latvia, Estonia.
Weaker blizzards should appear in the Carpathians, the Alps, Czechian Massif, Balkan or mountainous Turkey.
Densely populated southern Scandinavia should be surprised by snowstorms, too.
A lack of snowfall is for now forecast for Spain, Portugal, France, Belgium, England, Ireland, Italy, and Greece, so far, but it should be changed, yet, in the case, if extreme Siberian blast will return into GFS outputs until the end of the year (7*4 = 28 main runs of GFS ahead, yet).
If you live in Ukraine, or parts of the eastern half of Europe, we strongly recommend you to watch current medium and long-range forecasts, for better preparedness before a possible heavy snowfall.
Snowfall in many regions should be alternated by severe frosts, below -20°C, maybe very rarely -30°C in eastern parts of the continent, therefore stay safe and warm.
Mkweather brings updates of snowfall forecast for Europe, soon.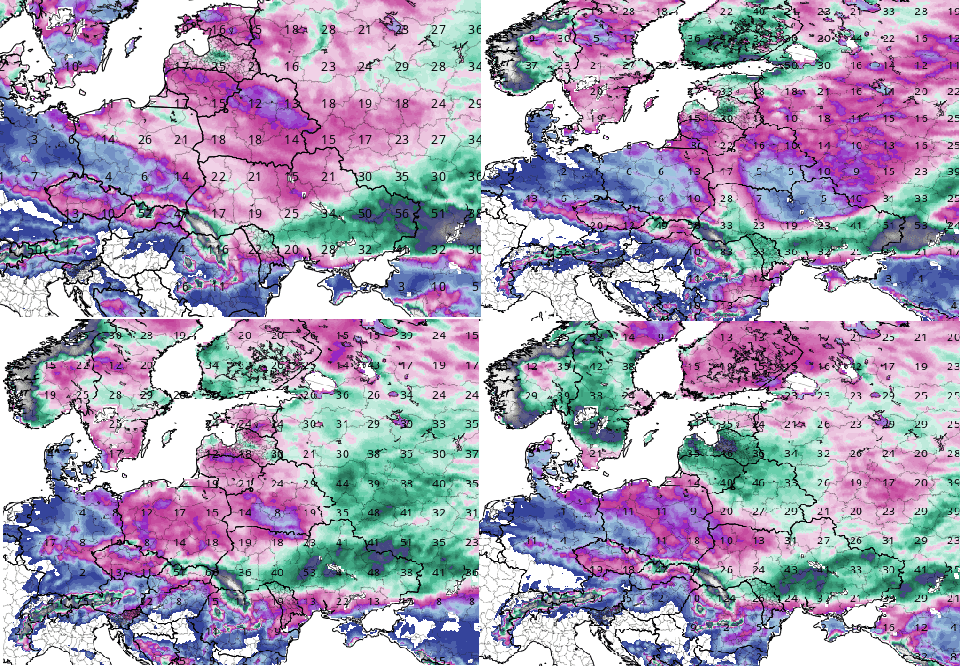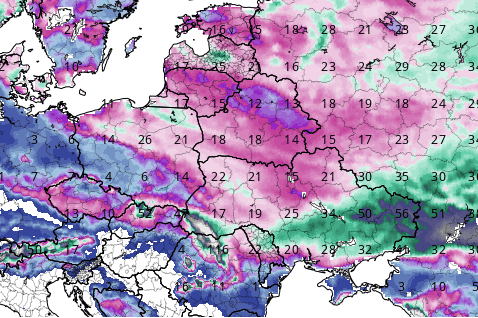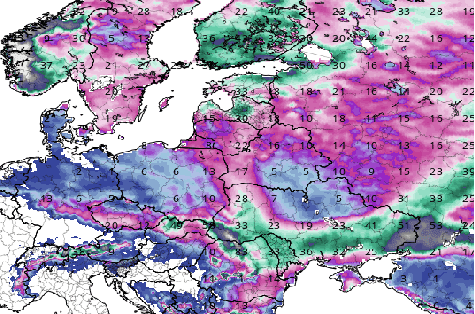 00Z 24.12.2021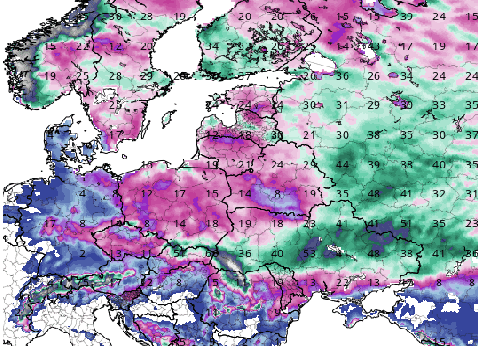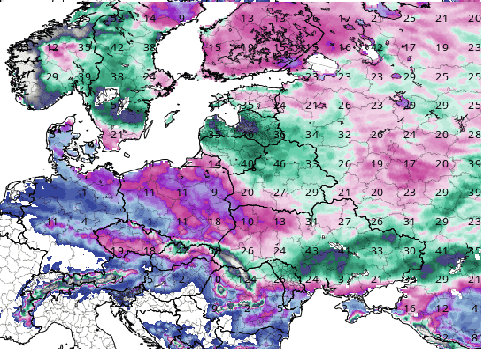 12Z 23.12.2021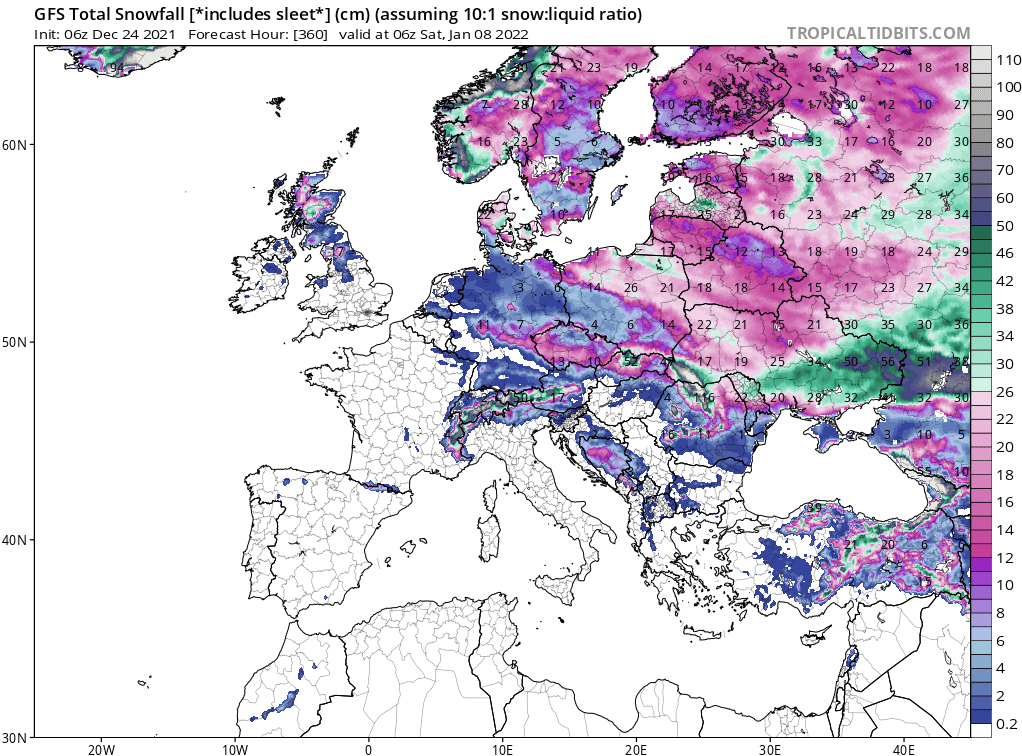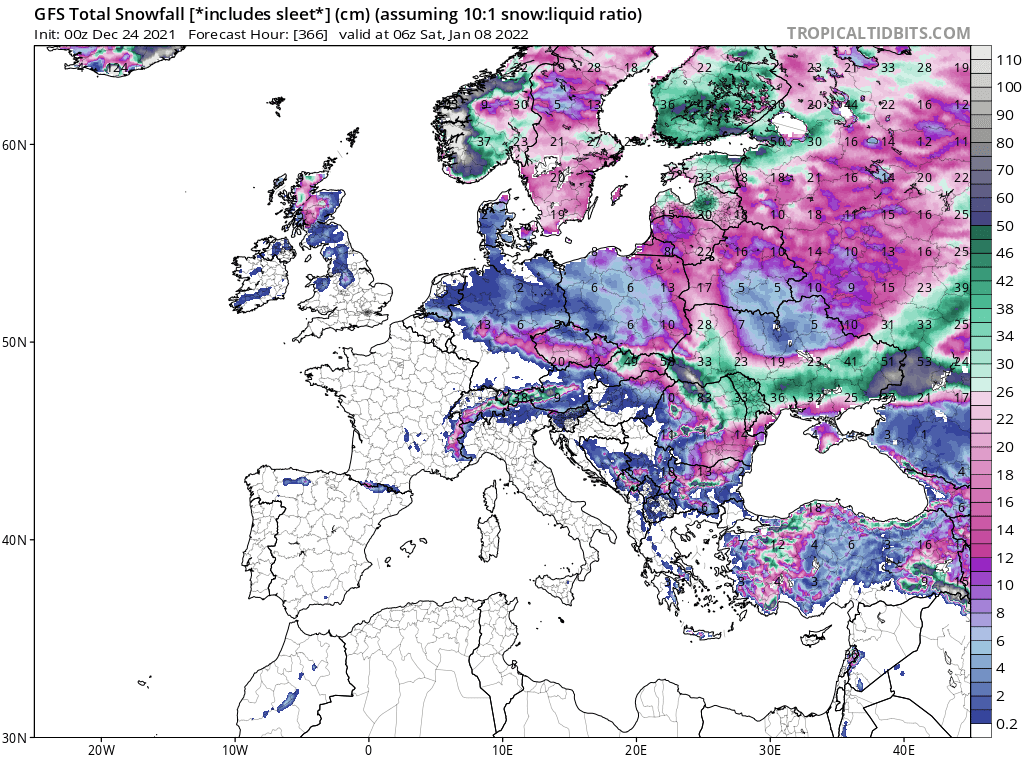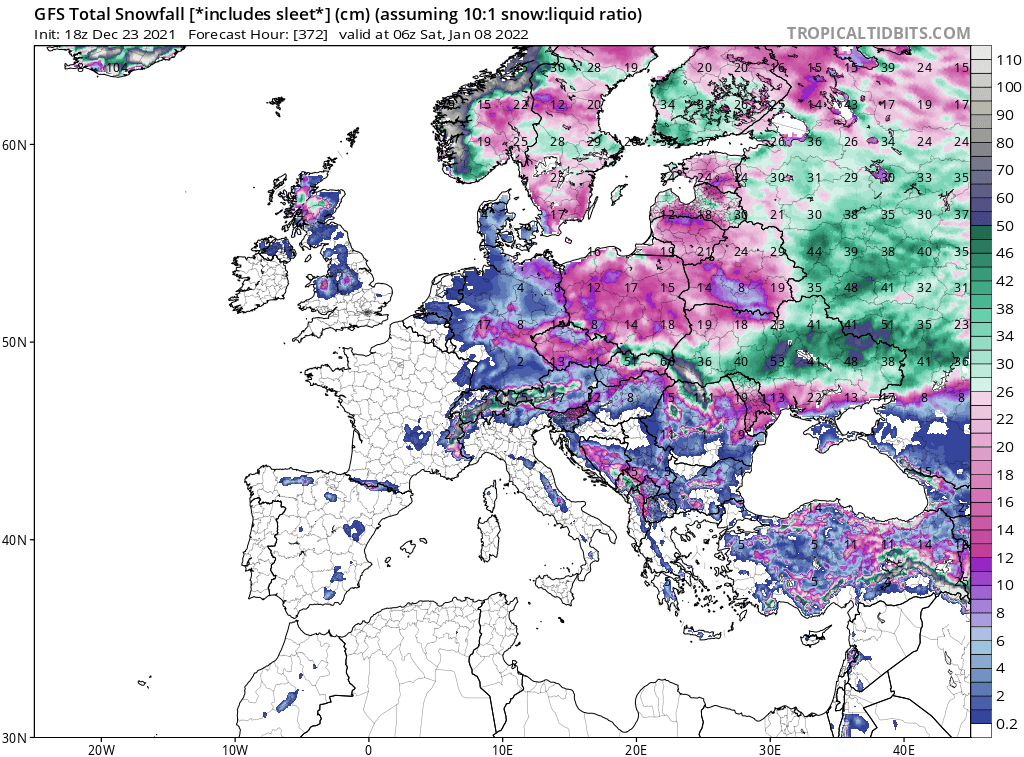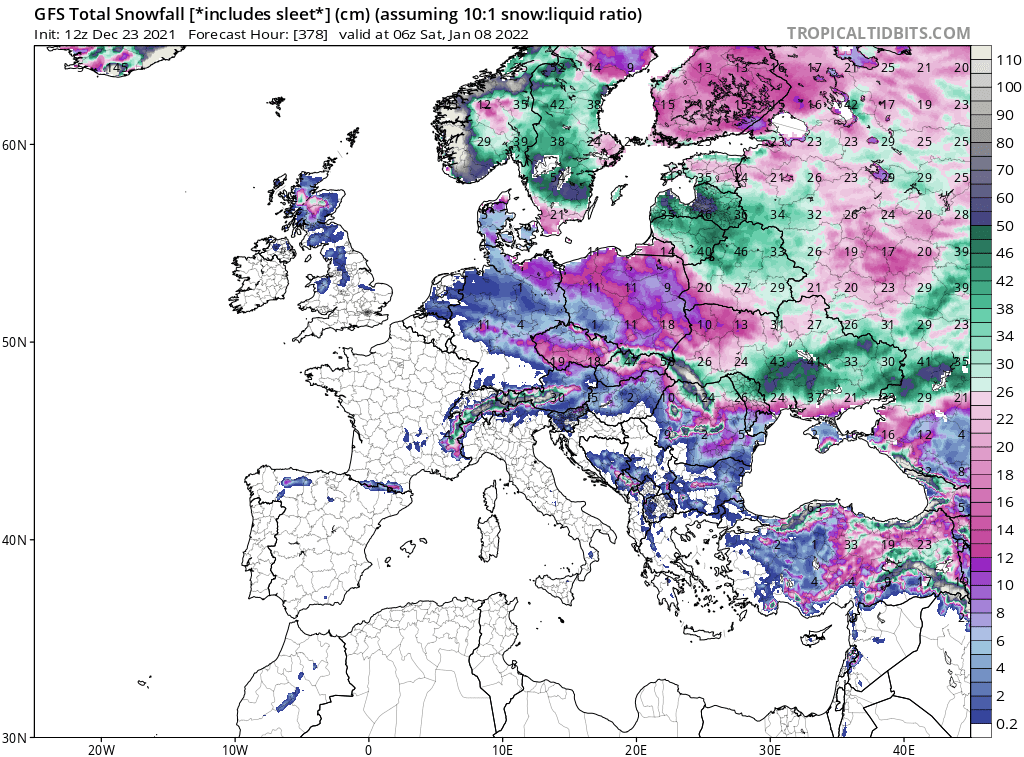 Source: tropicaltidbits.com