3 dangerous typhoons have threatened / will threaten the region of Eastern Asia in the middle of Summer 2021.
While typhoons Cempaka and In Fa hit/hits mainly China and partly Philippines, Taiwan, Japanese islands or Korea, above Olympic Games center – Tokyo is moving the next possible typhoon – Typhoon Nepartak, which will bring severe winds and heavy rains.
Cempaka hit in the last days mainly southern China and partly northern Vietnam, while In-Fa is forecasted to hit eastern China around Sunday, 25. July 2021 and currently affects Taiwan and Japanese islands.
Meanwhile, in China, disastrous floods caused the collapses of 2 damns, in Zhengzhou City, Henan Province, which fell on 17.-20. July 2021 617,1 mm rain (in 4 days) and in Henan, 21.75 inches / 552 mm fell only in 24 hours into 20. July 2021. Only in the last few days, China reported 56 dead due to floods.
In Japan, before the arrival of cyclonic, rainy, and stormy weather, a powerful heatwave appeared – on 18. July 2021 in Sakaino, Hokkaido, +37,4°C was measured (all-time record and one of rare +37°C and more temperatures in northernmost Japanese island). The next all-time records fell in Naganuma with +34,9°C, Kuromatsunai with +34,5°C, Shiraoi with +33,3°C, and Oshamambe with +32,6°C.
Extremely hot was even in Poronaysk, Sahkalin island, Russia, +35,3°C (a new all-time record for the station).
According to 16-day forecasts, the heaviest rainfall is forecasted until 8. August along the Chinese coast, in Tokyo region, Japan, in Taiwan, southern China, and the northern Philippines.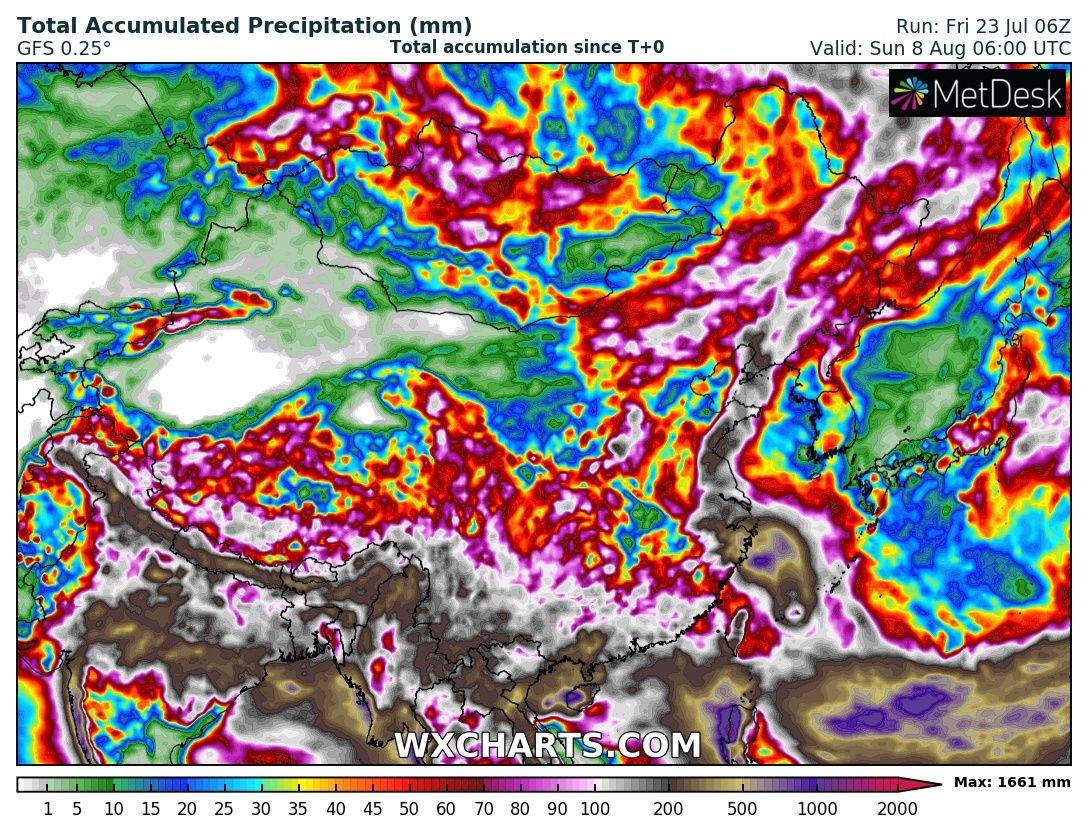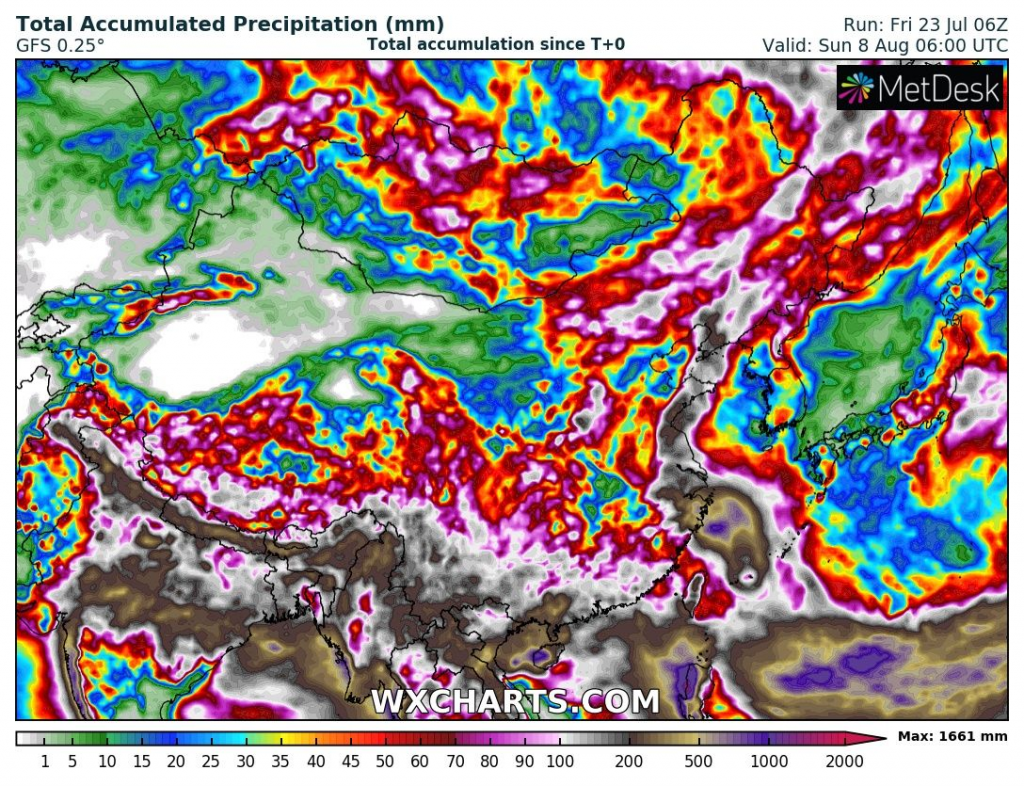 (Visited 1 times, 1 visits today)