The last week (mainly from Wednesday to Thursday, 29.-30. September 2021) brought to Australia an extreme spring storm system, which hit densely populated areas in the South and Southeast.
Near Sydney, a damaging tornado appeared – it was damaging homes and vehicles, and sending several people to the hospital.
At least 3 people were injured after a tornado hit the town of Bathurst, west of Sydney. Roofs have been ripped off homes and powerlines brought down.
South Australia was drenched as a series of sudden storm surges – in some parts appeared extremely large hailstorm, Adelaide metropolitan area was hit by powerful hailstorms, too.
Thunderstorms were bringing heavy rain and damaging winds in Adelaide, wreaking havoc and reports of cars spinning out on the freeway.
A high accumulation of hail covered most of Adelaide Hills.
In the next 16 days, until 20. October 2021, the next series of storms are forecasted mainly in the eastern half of Australia, while parts of the continent should be windy /maps below/.
Australia moreover excepts a temperature shock – while on 8. October, the heatwave will be bothering many parts of Australia, already around 10.-11. October, the continent will be sunk into the next Antarctic blob, with a possibility of the next severe cold front with T-storms during a temperature shock.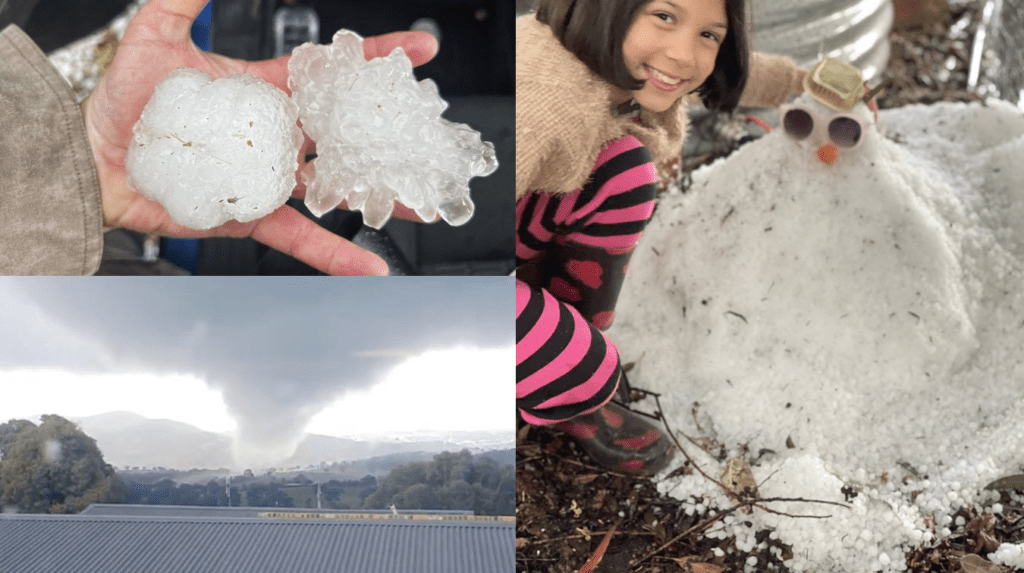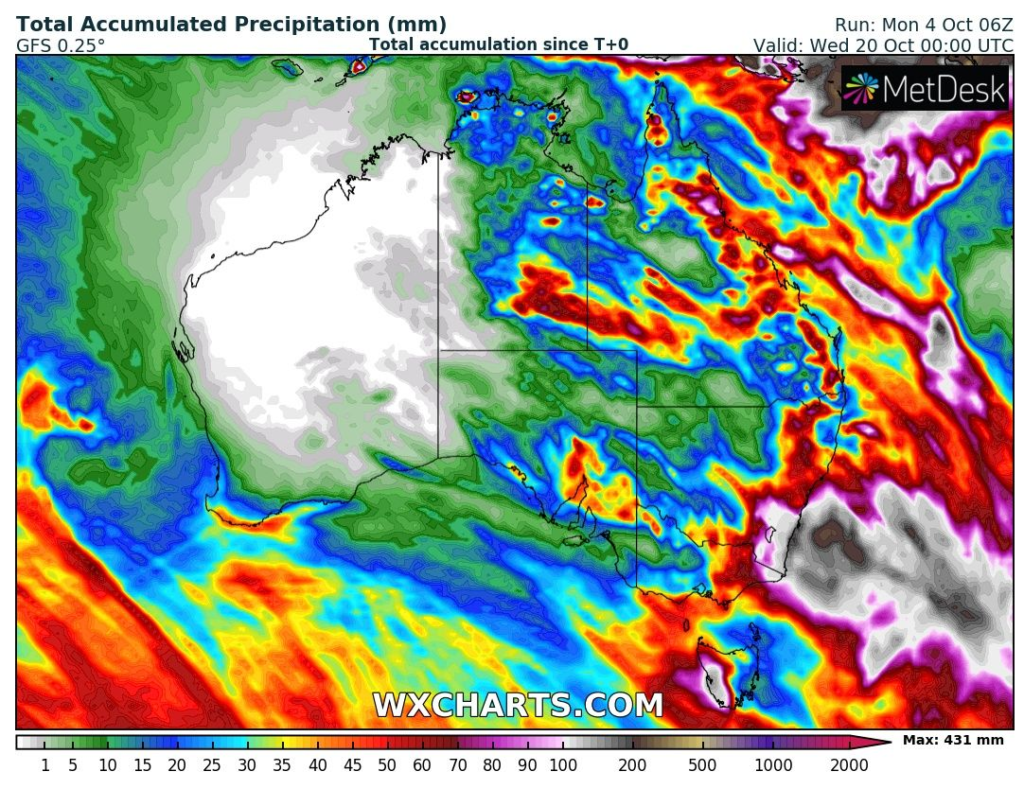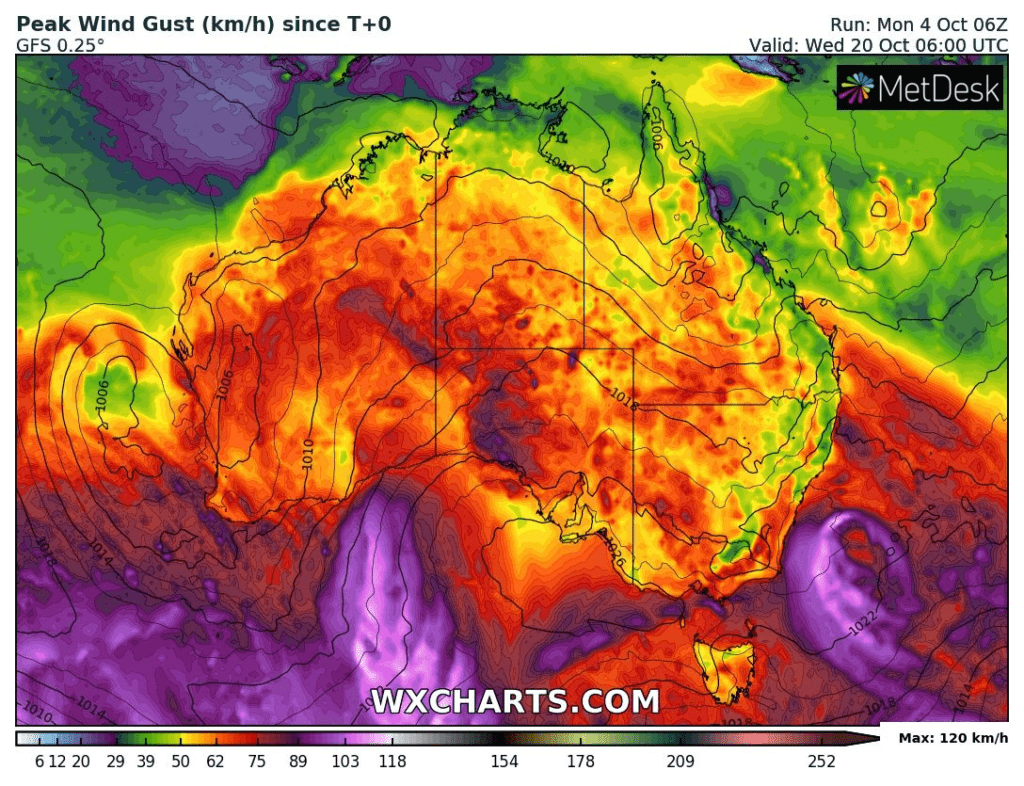 Source: wxcharts.com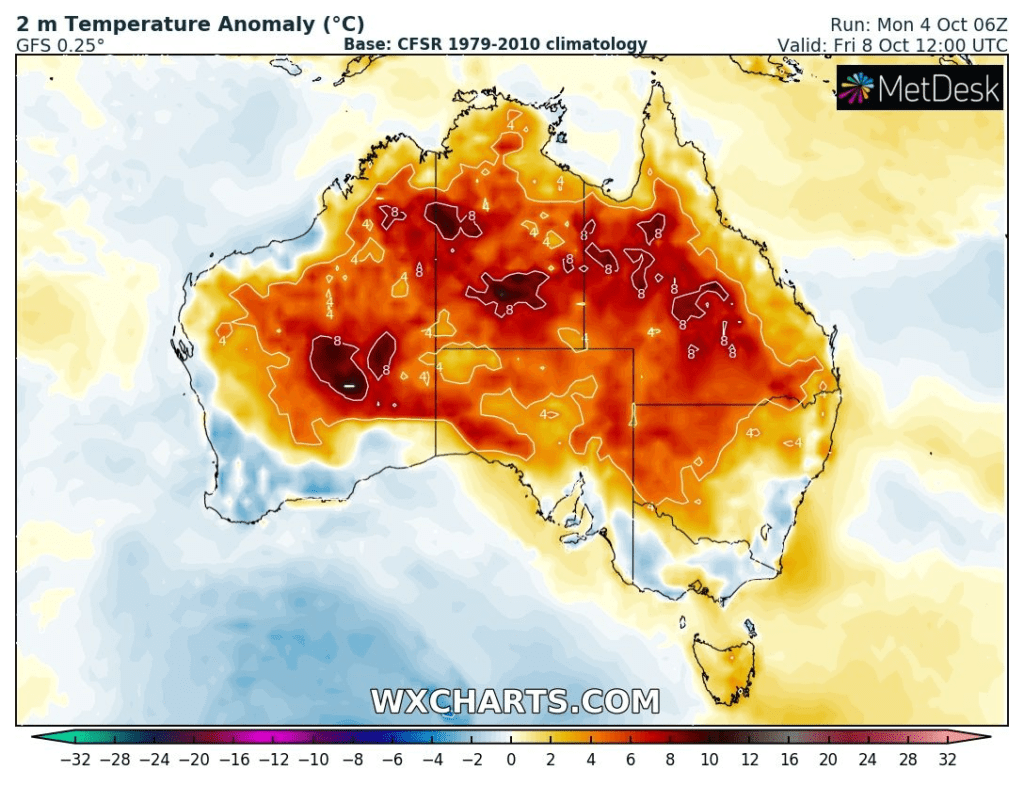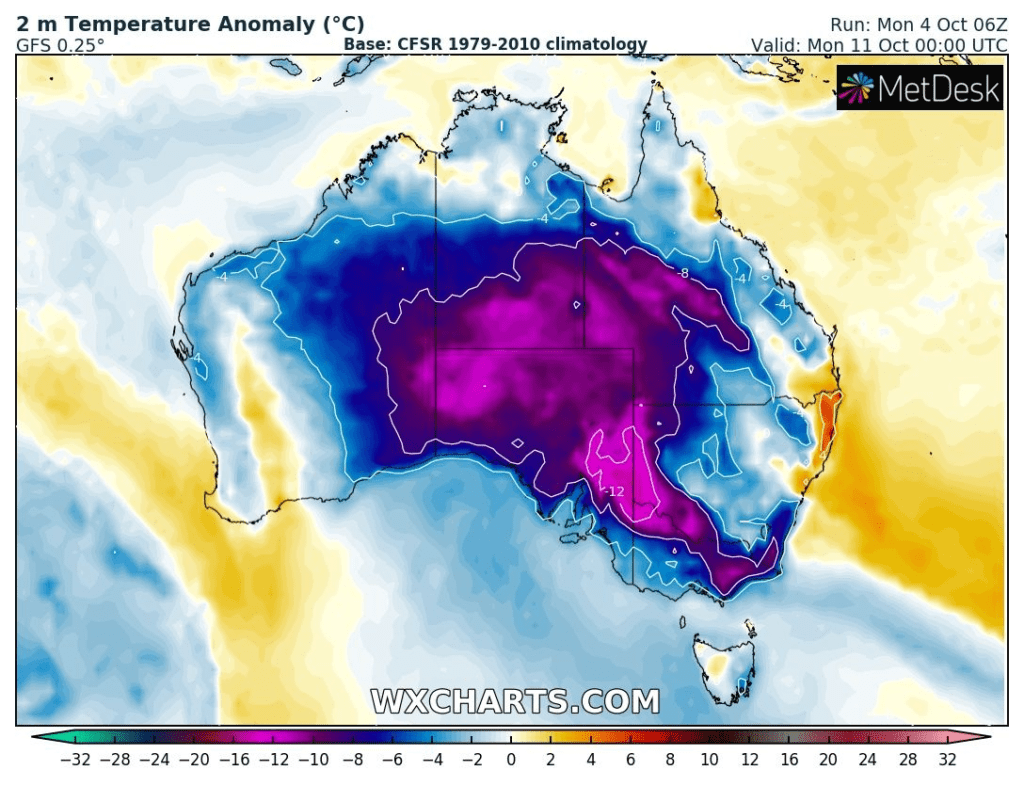 (Visited 10 times, 1 visits today)