Early heatwaves in South America are very powerful and at the start of October 2021 were associated with severe weather events in Brazil, Paraguay, and Uruguay.
Sao Paulo, Brazil, hit around 1. October severe sandstorm, which carried people living in the city and these on vacations.
The storm brought strong gusts of wind and very reduced visibility.
At the same time, Las Palmas in Northern Paraguay reported extreme +44,6°C – its only spring and this temperature is already around 5°C below the all-time continental record from northern Argentina.
On the frontal border was Uruguay, where large hails as eggs appeared and caused heavy damages to plants, animals, and property.
Forecasts until 21. October 2021 expect the next severe storms in the region of southern Brazil, Paraguay, and Uruguay, the second stormy region will be situated traditionally in Colombia and neighboring countries.
After severe Antarctic blobs in Winter 2021, damaging harvest, are coming spring heatwaves into South America very early and they are very strong, maybe with a contribution of AAO+ / SAM+ phase /https://mkweather.com/vostok-794c-only-06c-from-the-all-time-october-record//.
In the next period, however, some coldwaves are predicted for parts of South America, too, including northern states as Peru or Ecuador.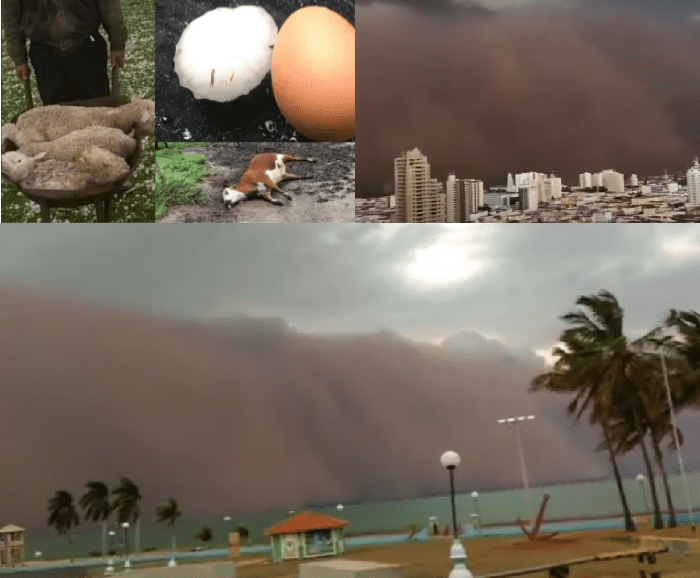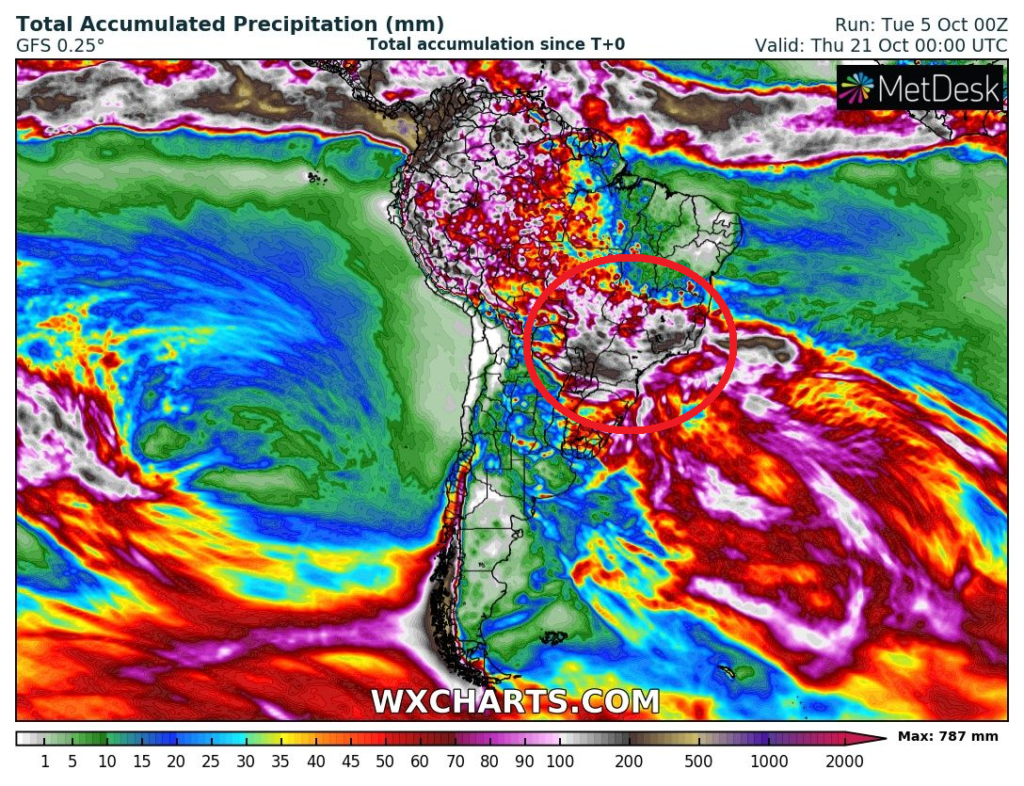 Source: wxcharts.com
(Visited 4 times, 1 visits today)