Tropical activity will shift from the Atlantic to the Pacific next 2-3 weeks: Tropical storm Kujira (expected typhoon) has formed over NW Pacific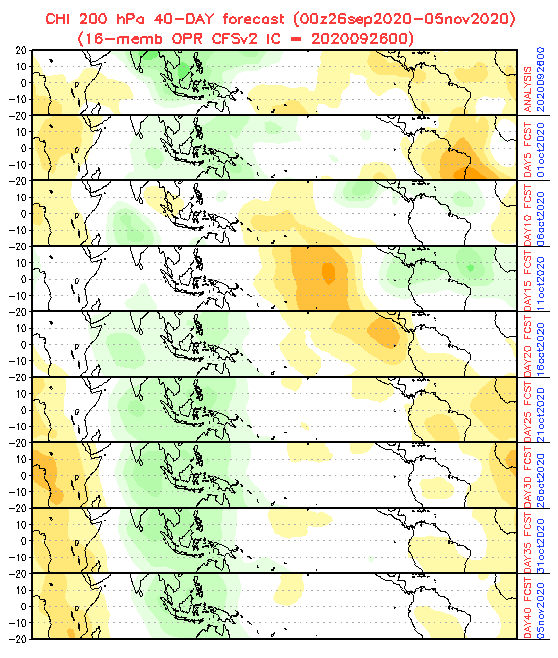 With shift a wet MJO phase over Pacific, next tropical threats has appeared above the ocean next more than a month – during the next period mainly a tropical storm Kujira southeasterly from Japan, from which next typhoon is expected to form in very northern parts of Pacific.
During the first half of October should appear next tropical threats in Southeastern Asia (China, Vietnam, Laos, Cambodia, Thailand, Myanmar), southern Mexico, Eastern Pacific and weaker tropical storm activity is possible in Gulf Coast, too.
Tropical storm Kujira won´t hit territory of Japan, but should cause problems in ship and plane travel above the region. From Kujira forms a typhoon with winds of up to 174 km/h, very probably, soon.
Possible tropical threats in Southeastern Asia, Mexico and Gulf Coast are very far from now, therefore, their prediction is very speculative.
At all, however, the stronger tropical activity over Pacific than over Atlantic is expected until the start of November 2020. Atlantic hurricane season should wake up around 2nd and 3rd October week according to current prognosis MJO (wet phase) (mainly 8.-21. October).
Infographics: tropicaltidbits.com, wxcharts.com, NOAA: