At the weekend, 20.-21. February 2021, around 60 000 people in Philippines has been displaced to safer grounds as tropical storm Dujuan flooded parts of southern and cenral parts of the country.
Tropical storm Dujuan although isn´t so strong such as tropical storm Guambe in southeastern Africa /https://mkweather.com/2021/02/22/tropical-storm-guambe-with-155-km-h-winds-hit-south-africa-eswatini-mozambique-and-madagascar// and sustained winds above 100 km/h haven´t been reached, yet, however, the system is bringing heavy rainfall, with the first serious flooding of the year.
Dujuan, with local name Auring is expected to bring heavy rainfall in northern Philippines until Tuesday, 23. February 2021, then system will shift towards northern Vietnam and southeastern China.
Seas in the region are warm despite of Siberian blast up to subequatorial parts of northwestern Oceania before a few weeks /https://mkweather.com/2021/02/03/guam-broke-a-71-year-old-record-205c-69f-2021-mk//.
Forecast for Spring 2021 for monsoon Asia is uncompromising – with stormy conditions and high tropical activity, including Philippines /https://mkweather.com/2021/02/22/spring-2021-forecast-for-asia-2021//.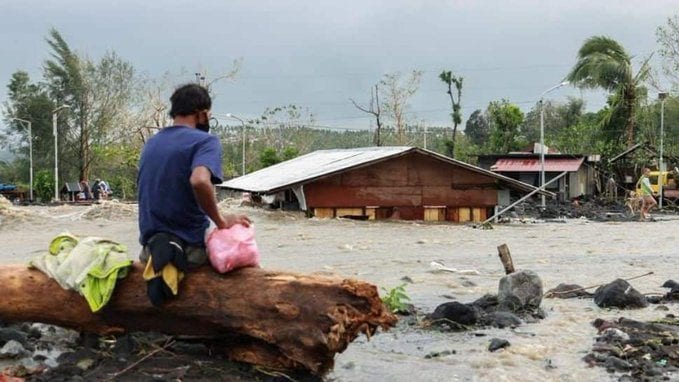 Read more:
(Visited 22 times, 1 visits today)