A forecast models are expecting really interesting synoptic situation at the end of next week over Euro-Atlantic sector.
It appears as a tropical storm, which arrives to the coasts of Europe, with big tropical advection in front of and big Arctic blast in the back of the system.
Firstly, a possible european tropical or ex-tropical storm will bring powerful heatwave in the middle of September 2020 – GFS forecasts for 14. September possible maximum temperatures up to +30°C in England (with adding rule +2°C), +34°C in France, +30°C in Germany and Czechia, +32°C in Slovakia and +34°C in Hungary. These temperatures are highly above mid-September temperature long-term average.
When system will arrive on the coast of Europe at the next weekend, it could brings strong wind gusts and powerful storms and rain.
After low pressure system will be moving in Europe eastward, it could bring powerful coldwave in second half of September 2020 in many parts, such it brings it on Atlantic during next week.
Infographics: expected temperature anomaly and possible tropical storm in Europe around 14. September 2020 /wxcharts.com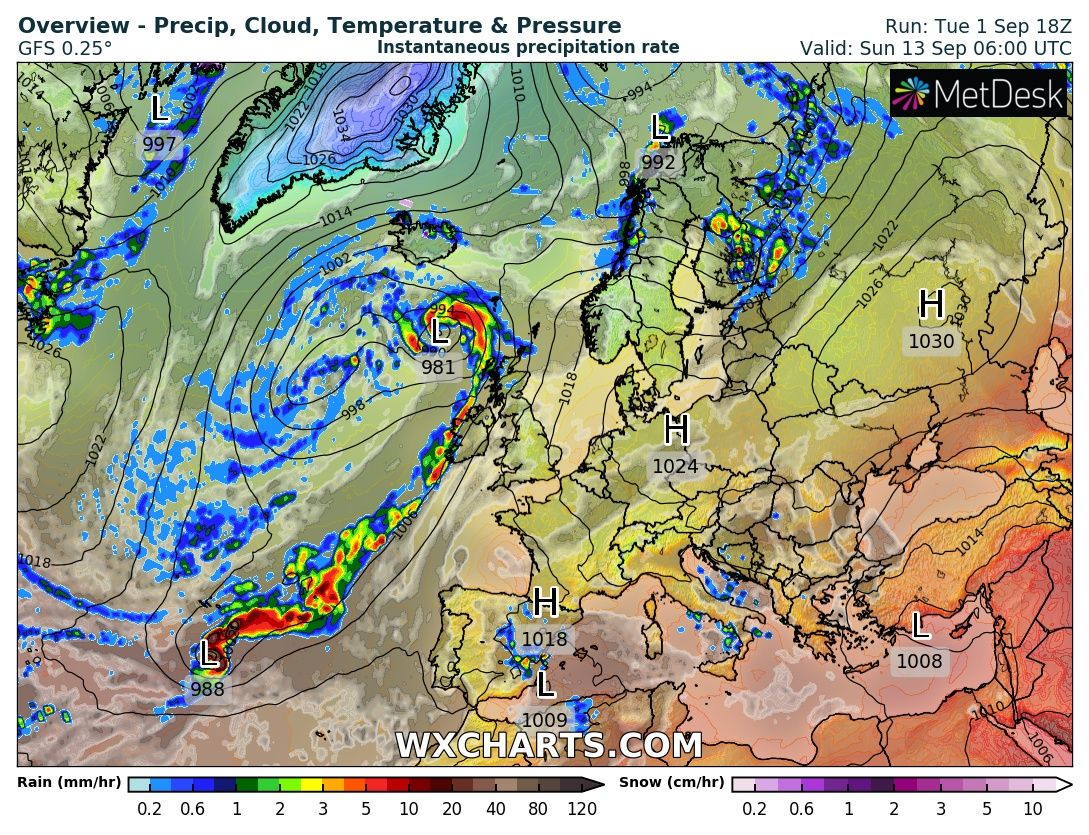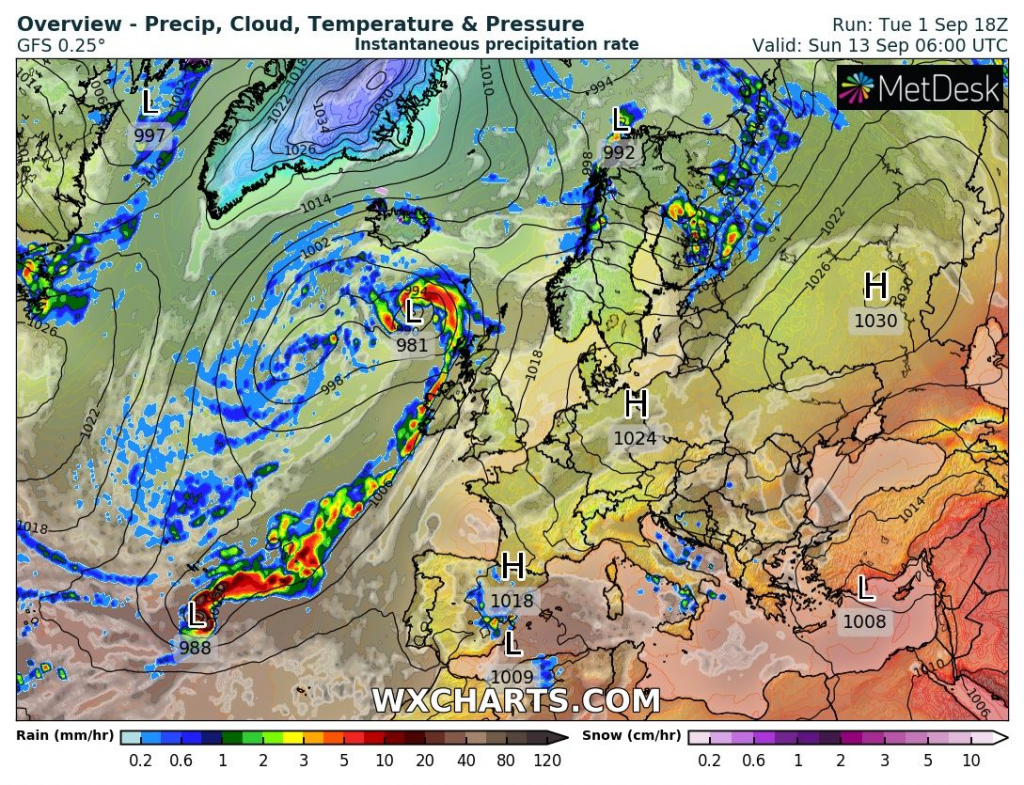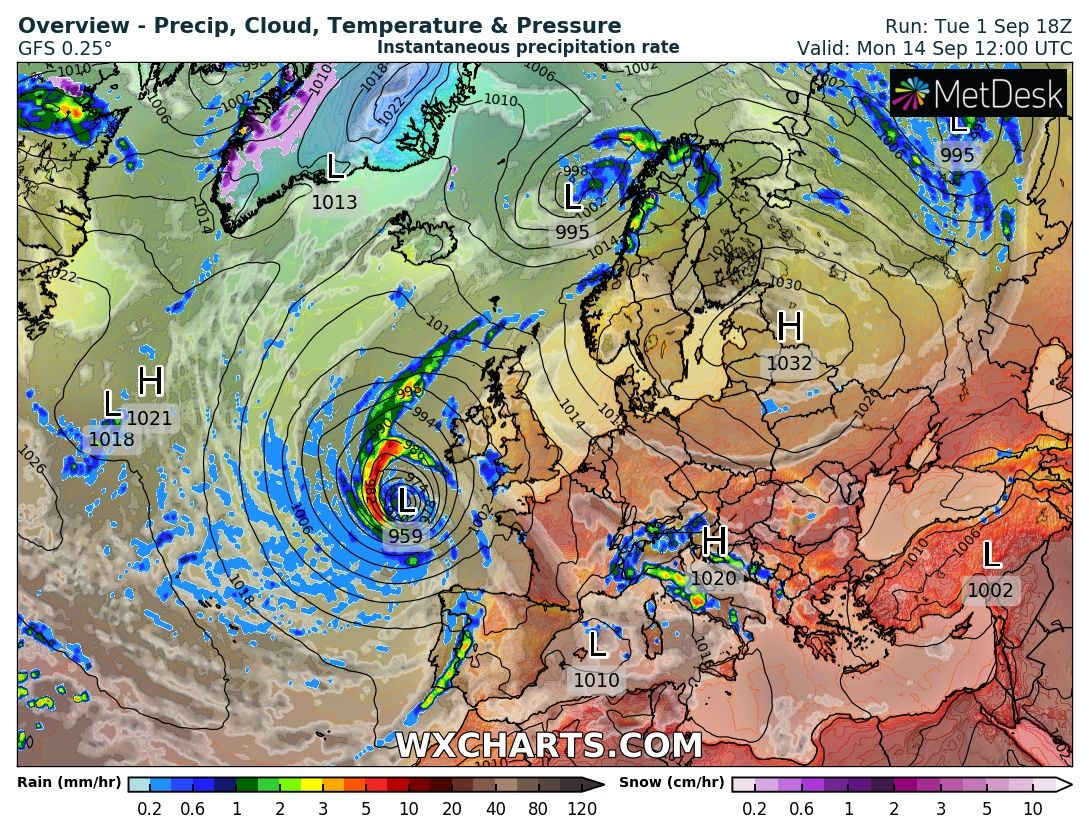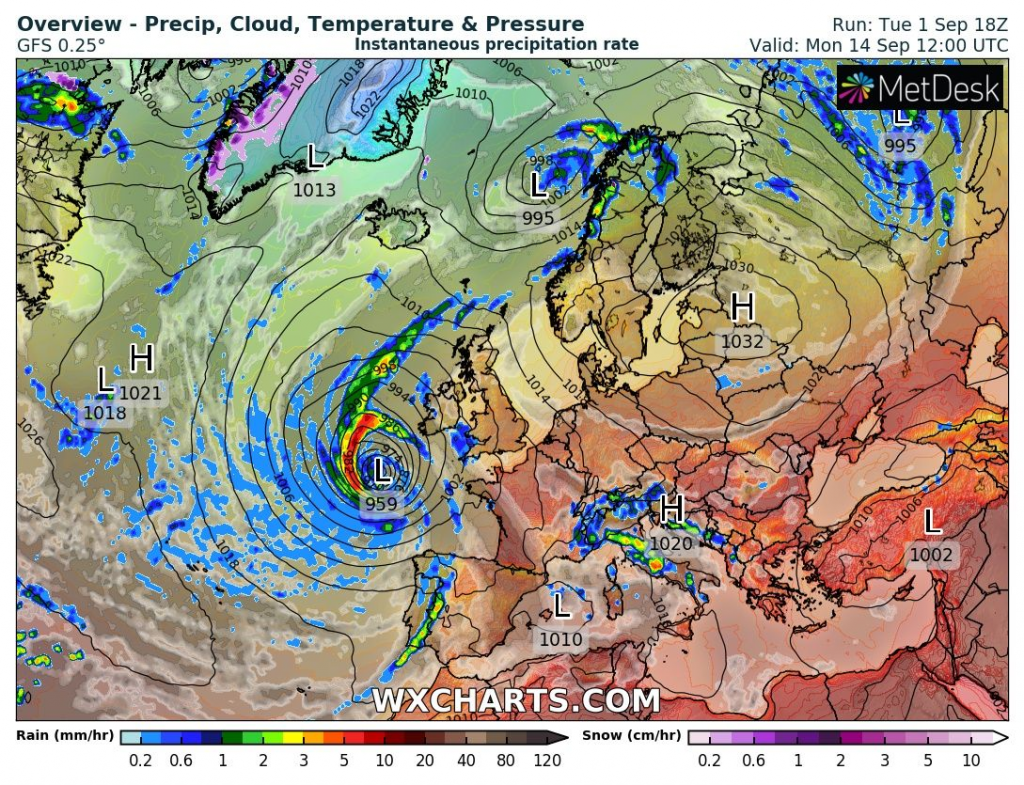 Expected maximum temperatures on 14. September 2020 /wetterzentrale.de: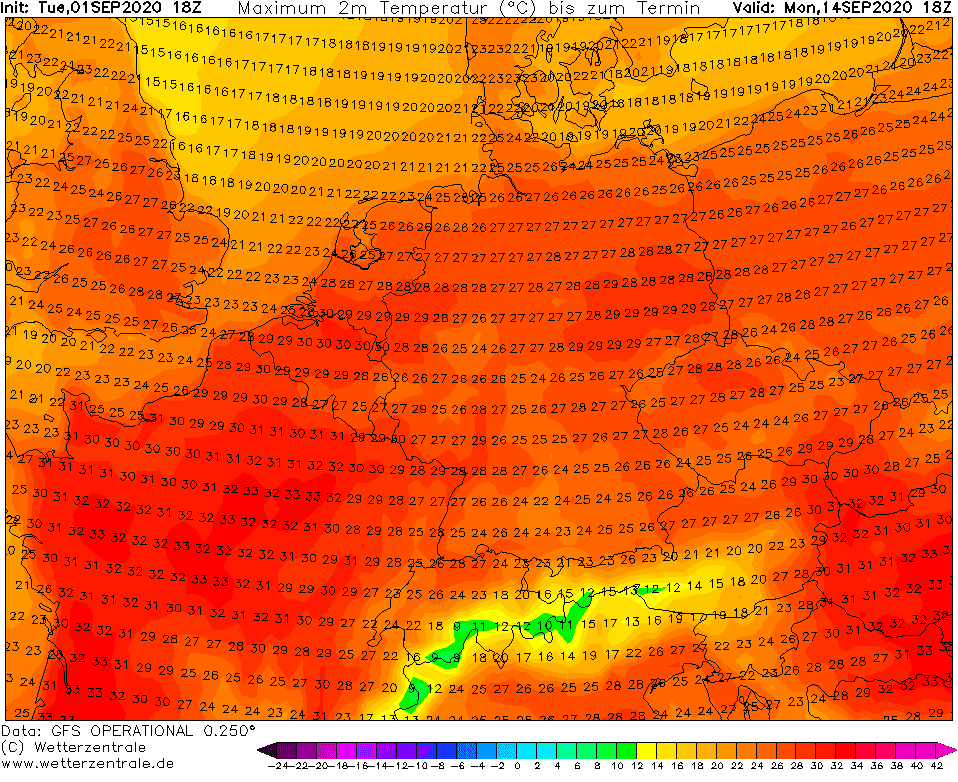 Visible signs of the track of robust system with tropical origin near west coast of Europe /wxcharts.com: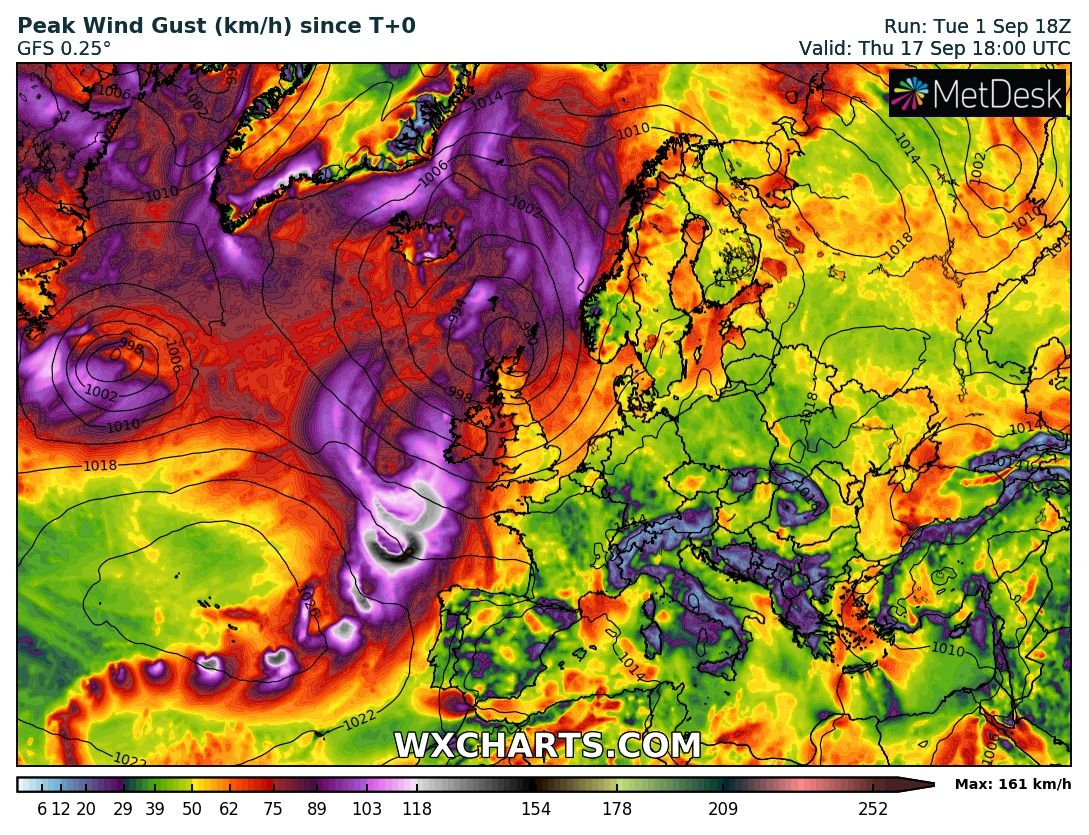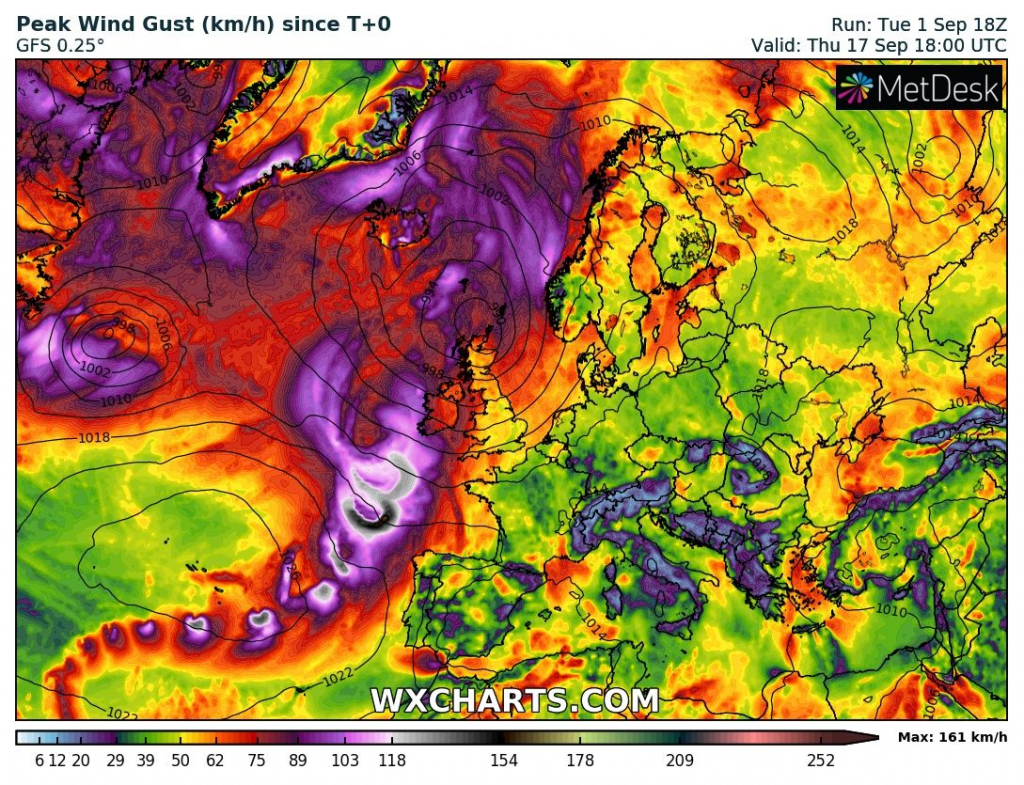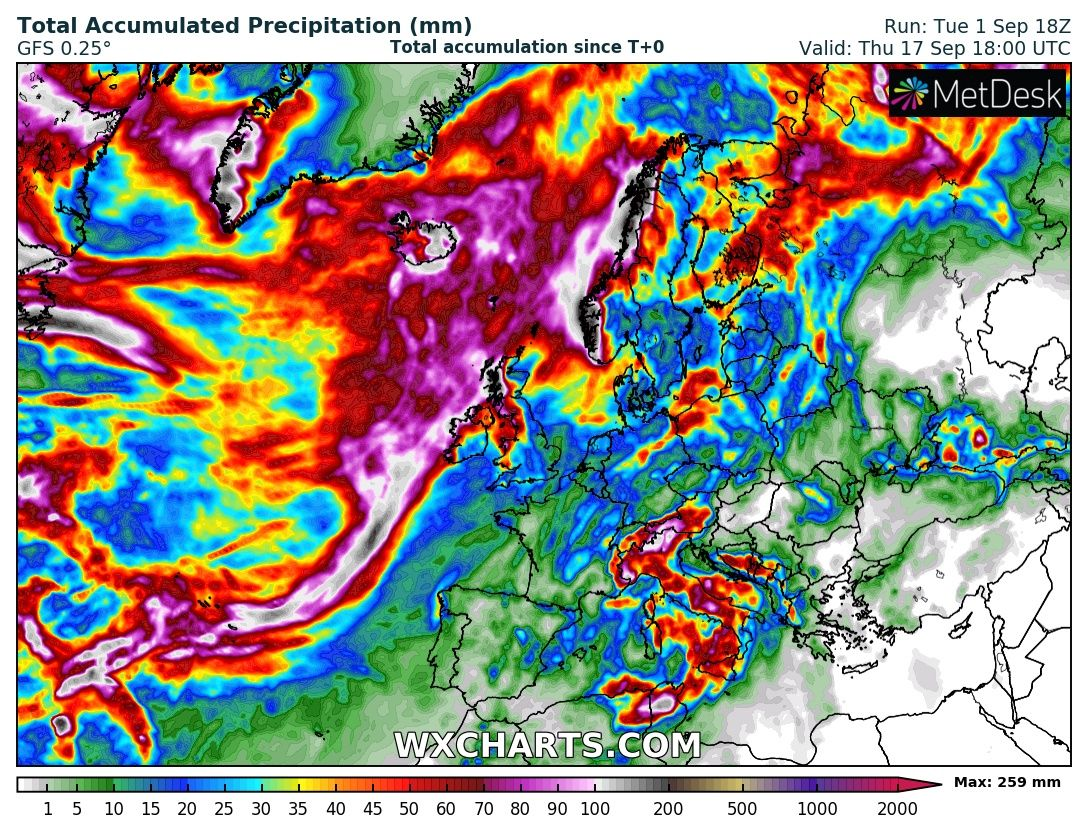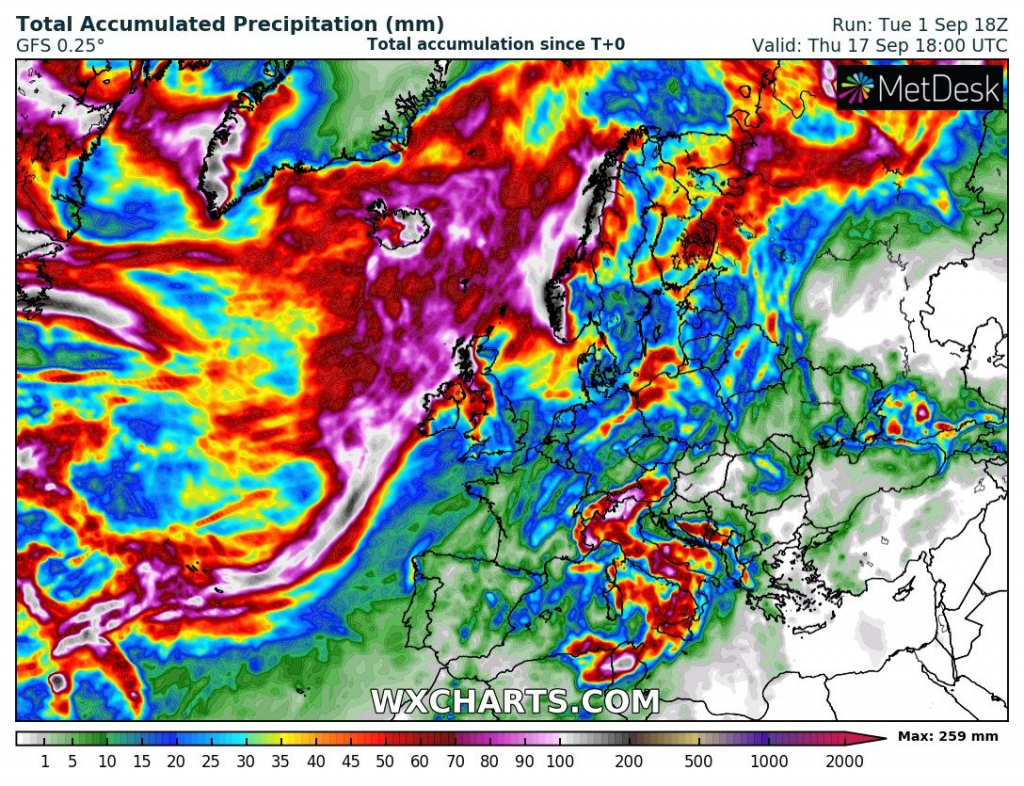 (Visited 77 times, 1 visits today)