Tropical storm in Europe! Possible floods and winds in Portugal and Spain at the weekend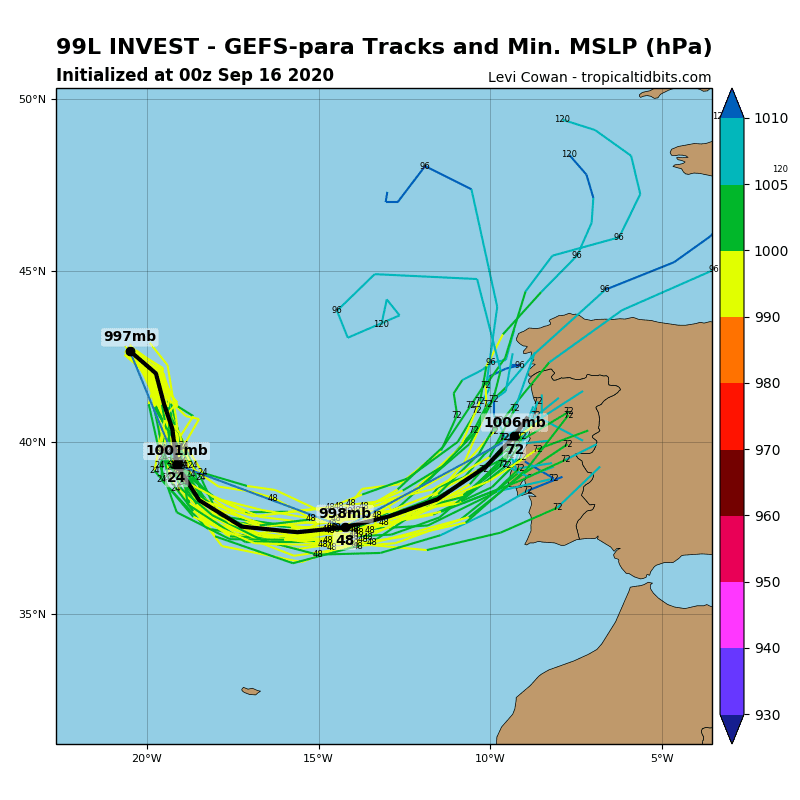 New tropical storm above North Atlantic, formed from disturbance Invest 99L will shift towards Iberian Peninsula next 72 hours and then hit Portugal and Spain.
After two August windstorms /https://mkweather.com/2020/08/25/2-windstorms-to-strike-uk-during-august-for-first-time-in-30-years/; https://mkweather.com/2020/08/20/since-1990-only-11-august-windstorms-have-formed-in-the-north-atlantic-ocean//, it is the biggest tropical (ex-tropical) threat in European region this year.
Storm will be doing the problems at the weekend, with possible rainfall up to 100 mm (4 inches), but quickly weakening winds above and maybe even before land thanks to cooler water of northern latitudes of Atlantic.
In every case, tropical storms and hurricanes over Europe are relative rarely events, which deserve our attention.
Model simulations suggest that tropical hurricanes might become a serious threat for Western Europe in the future (until 2100) /https://agupubs.onlinelibrary.wiley.com/doi/full/10.1002/grl.50360/.
Expected tropical storm in Portugal and Spain at the weekend, 19.-20. September 2020 – Infographics /wxcharts.com, tropicaltidbits.com, onlinelibrary.wiley.com: