Typhoon Noul hits Vietnam, Laos, Cambodia, Thailand, Myanmar, India and Bangladesh next 120 hours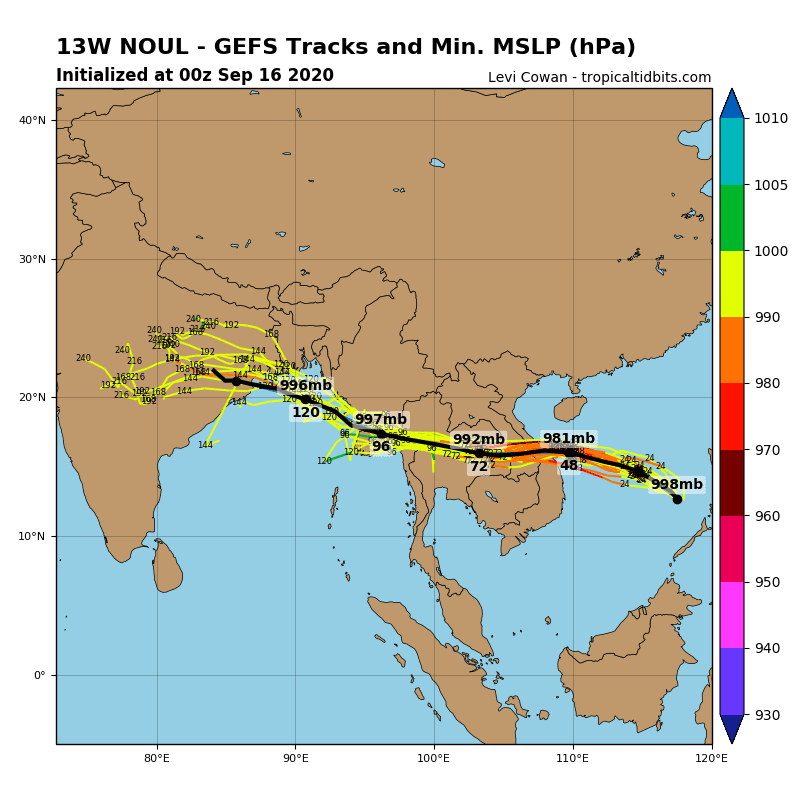 The 11th typhoon of the year has formed on Wednesday early morning off the southwestern coast of the Philippines. Typhoon Noul was shifting westward towards Vietnam.
The typhoon is expected to grow to medium intensity, bring landfall in Vietnam and gradually decline to a tropical depression by Saturday over Southeastern Asia.
Then, tropical depression will shift over Bay of Bengal, where can regenerate on Sunday and Monday, before shift over India, with possible impact in Bangladesh, too.
According to wxcharts.com, up to 726 mm (28.6 inches) could drop over South China sea and South-Central Myanmar in next week with possible wind gusts around 140 km/h before an arrival above Vietnam.
GFS is uncertain about next move towards India – earlier outputs prefered more southern tracks above Bay of Bengal, northern count with more northern stromtrack, with shorter duration above bay and possible landfall impact in Bangladesh and eastern India.
Typhoon Noul – infographics /tropicaltidbits.com, koreaherald.com, wxcharts.com,