Tropical storm Zeta hits Florida and southeastern USA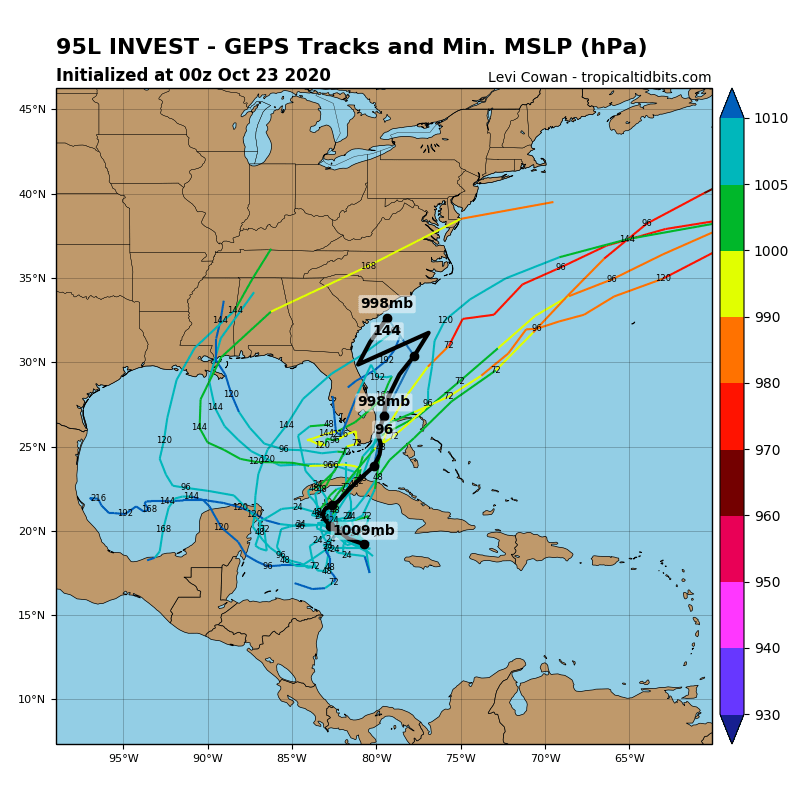 Not only Europe will suffer under attack of a tropical storm, or even Category 1 Hurricane, Epsilon around Tuesday, 27. October 2020 /EPSILON 1; EPSILON 2; EPSILON 3; EPSILON 4/.
In outputs of forecast models has appeared a new tropical threat for the Caribbean and the USA – potential tropical storm, or maybe Hurricane Category 1, Zeta.
Zeta hits firstly Cuba already on Sunday and early next week, it comes to Florida, mainly southern and eastern parts. Then will be continue probably along Southeastern coast of US with northeastward direction.
Over Atlantic ocean, system should strengthen and bring wind gusts around 160 km/h, rainfall probably won´t be very extreme.
However, after Zeta, next 3 possible tropical threats will appear above Gulf coast / Atlantic – the first during the second half of next work-week, second and third during the first decade of November 2020.
Possible hurricane in November gives around 50 inches (1270 mm) of rain for Puerto Rico – it is very soon for forecasts such this, but it should be very interesting in November 2020, yet.
The first 3 November weeks, wet MJO phase is expected above Northern Atlantic, what will be associated with good conditions for developing hurricanes and tropical storms.
Infographics: tropicaltidbits.com, wxcharts.com: