Hurricane Pamela hits Mexico, Texas, and Midwest!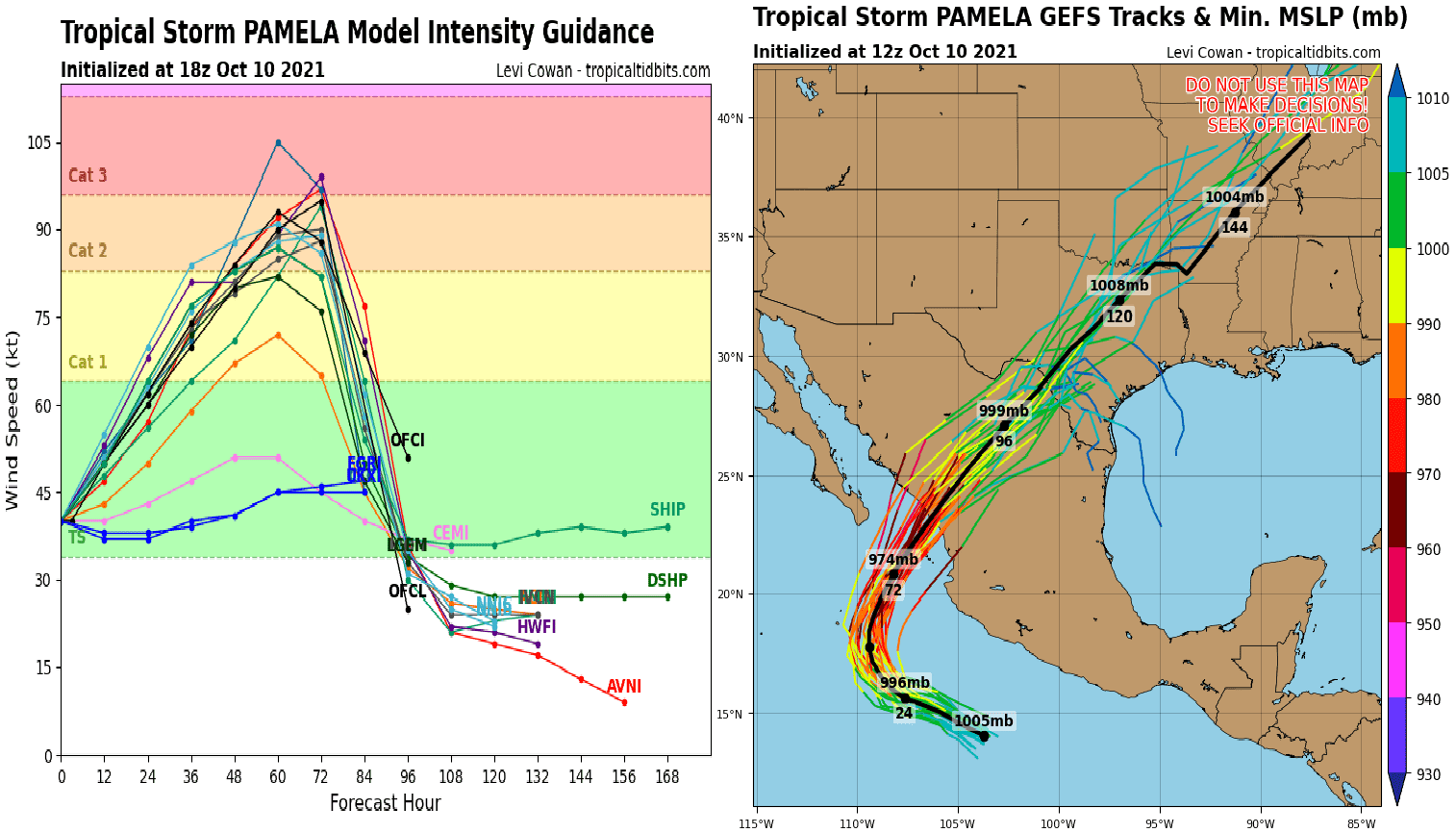 Between a severe blizzard in western USA /https://mkweather.com/mould-bay-canada-237c-extreme-arctic-blasts-hit-all-western-half-of-the-usa-soon// and extreme heatwaves of Indian summer above eastern USA /https://mkweather.com/extreme-indian-summer-in-the-usa-midwest-378c-100f-and-11-states-with-all-time-seasonal-records// will aim ex-Hurricane Pamela!
A predicted major hurricane (Category 3) firstly hits Mexico already in the next days, with floods and damaging winds.
In the second half of the next week, remnants of the system will shift directly above Texas and Midwest, the USA, still with a flooding potential or severe winds!
Until the end of the week, a post-tropical cyclone will shift above the Great Lakes region, where should end the extreme and long-lasting period of Indian summer.
Only little parts of runs expect the move of remnants of the system above the Gulf Coast.
Above the Mexican mountains, it will be evident a decrease of activity of the system, but above parts of Texas, the system still with a power of a tropical depression should strengthen, with possible severe storms, heavy rains, and floods.
Stormtracks of Pacific hurricanes like this aren´t very often and most Pacific tropical cyclones are shifting farther above Pacific waters or above Baja California and Southwest, the USA, with a very limited intensity, but still with a flooding potential.
Meanwhile, near East Coast, Tropical depression 92L Invest hasn´t strengthened into a Tropical storm Wanda and Wanda therefore such a strengthened Tropical depression 93L Invest should hit the Caribbean, soon.
MJO forecast meantime changed into a drier or neutral variants /maps below/, which means harder potential for tropical development above Northern Atlatnic and the Caribbean until November 2021. Mainly tropical depressions, tropical storms, or maybe weak hurricanes will be, however, mainly in Central America, Mexico, the Caribbean, and the Gulf Coast, still possible.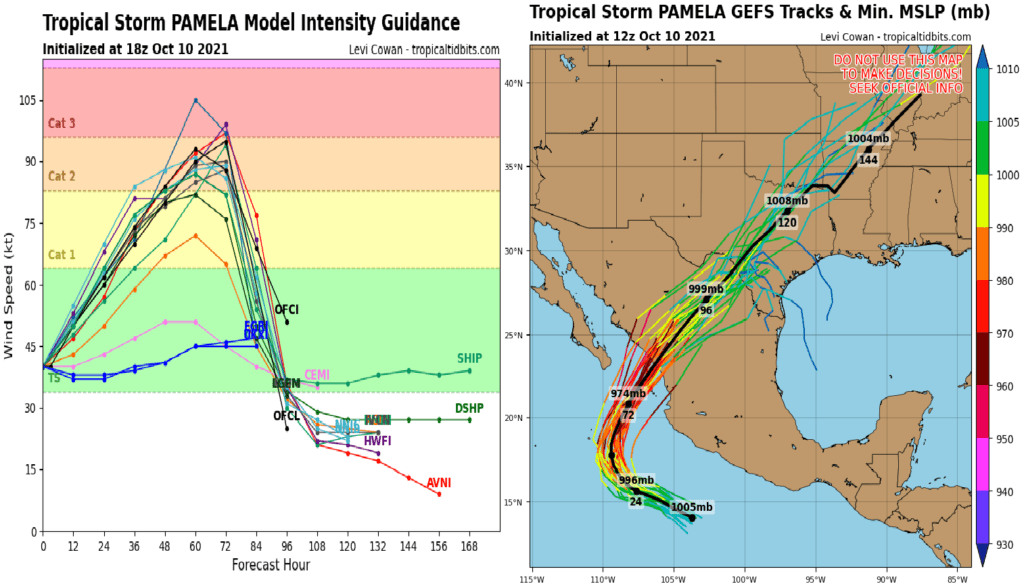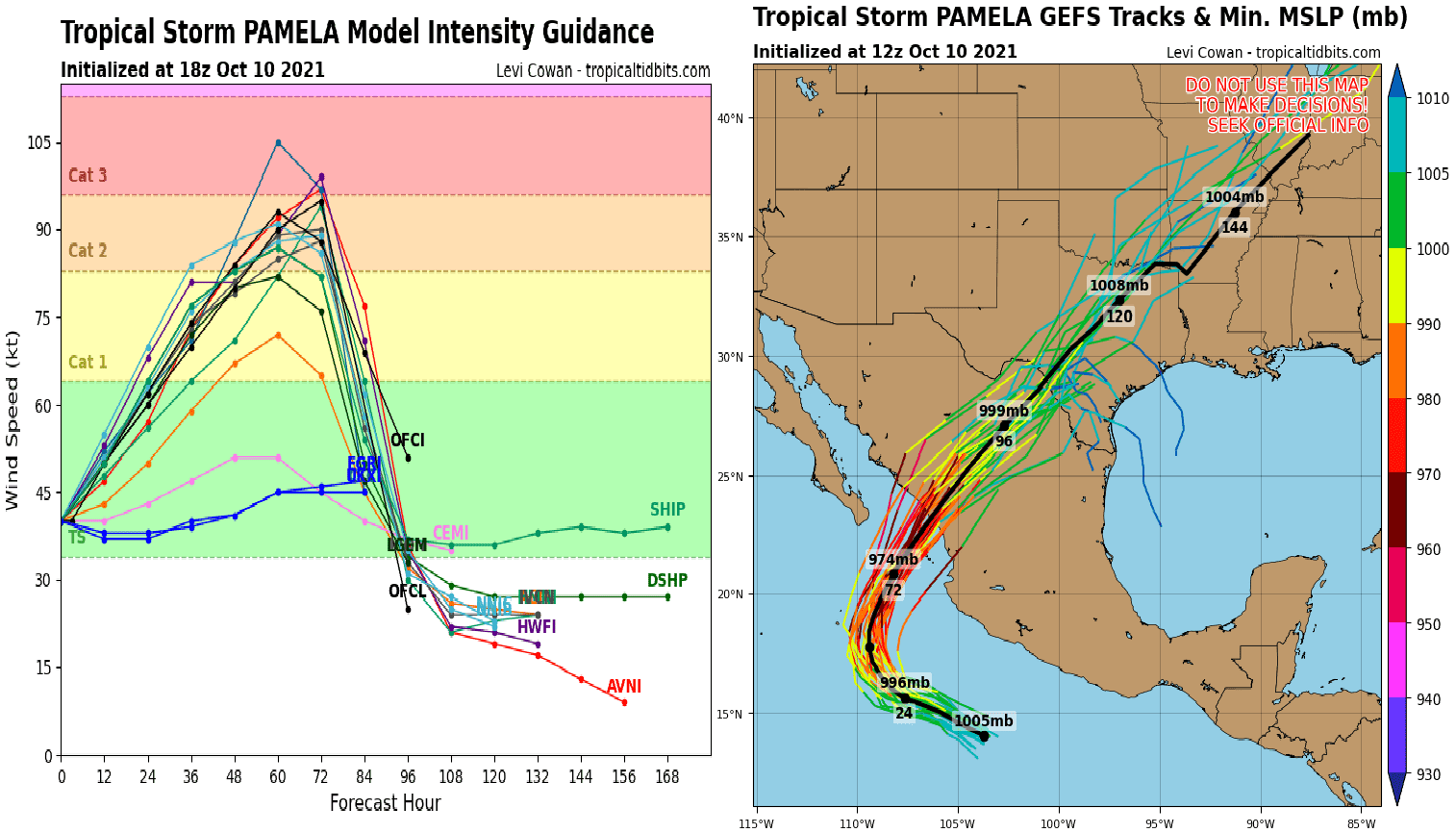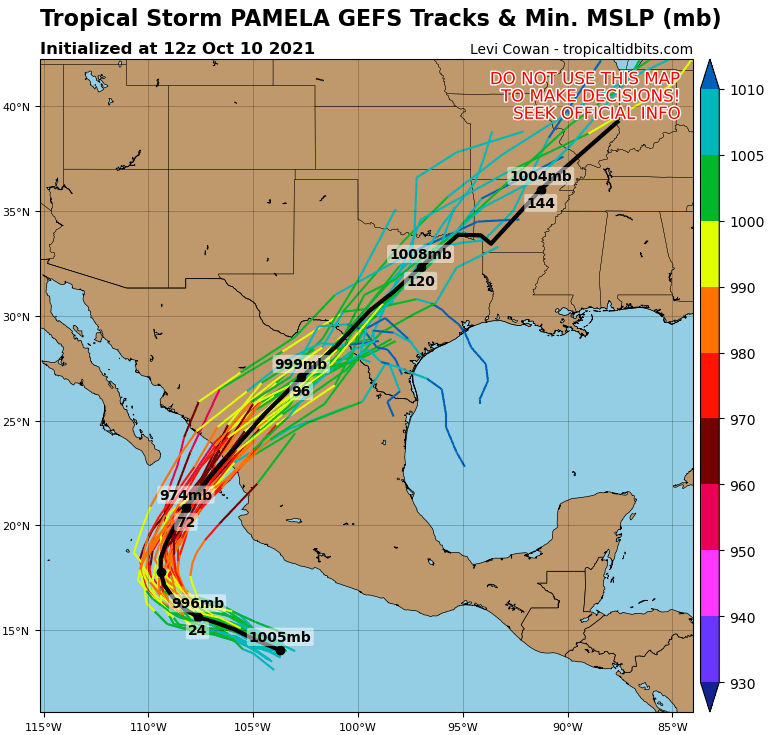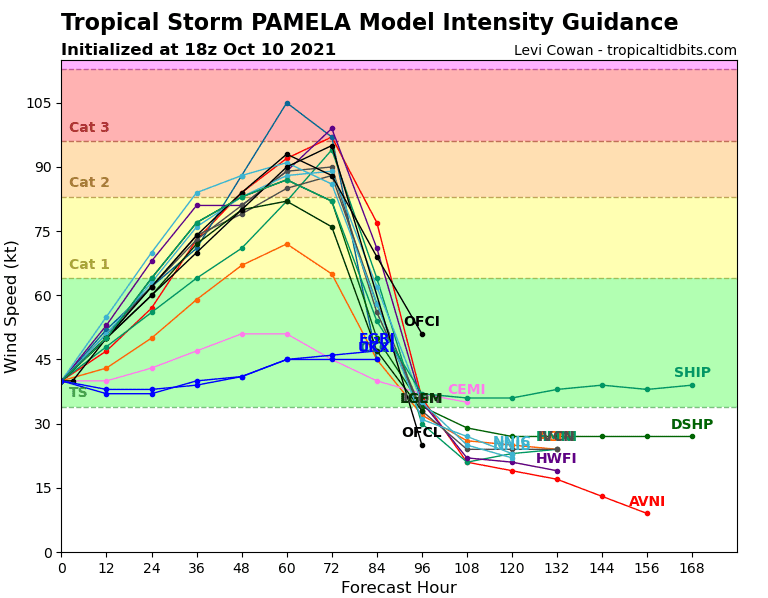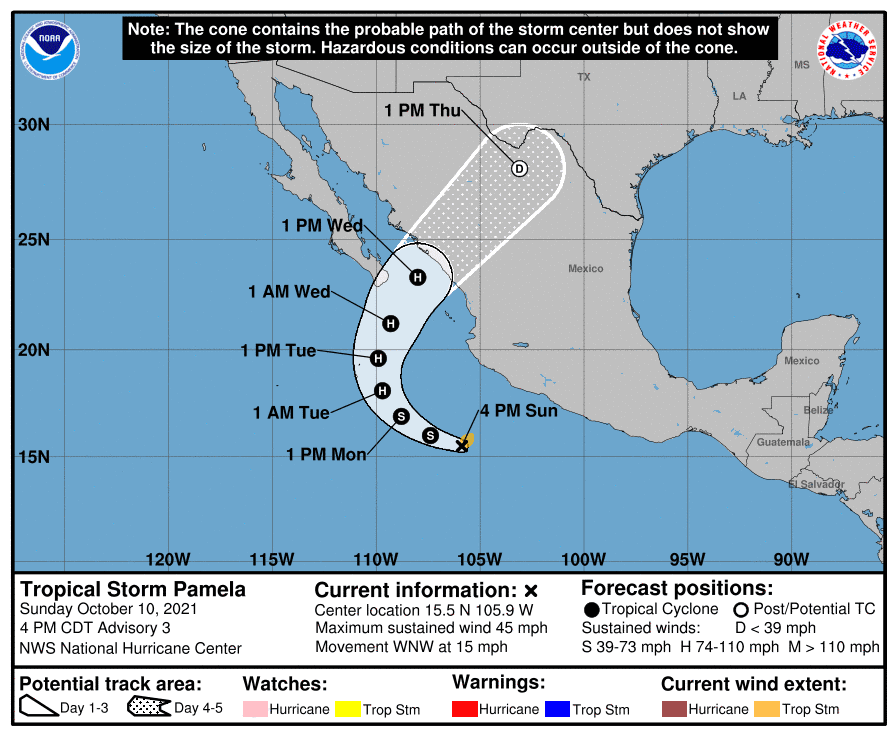 Source: tropicaltidbits.com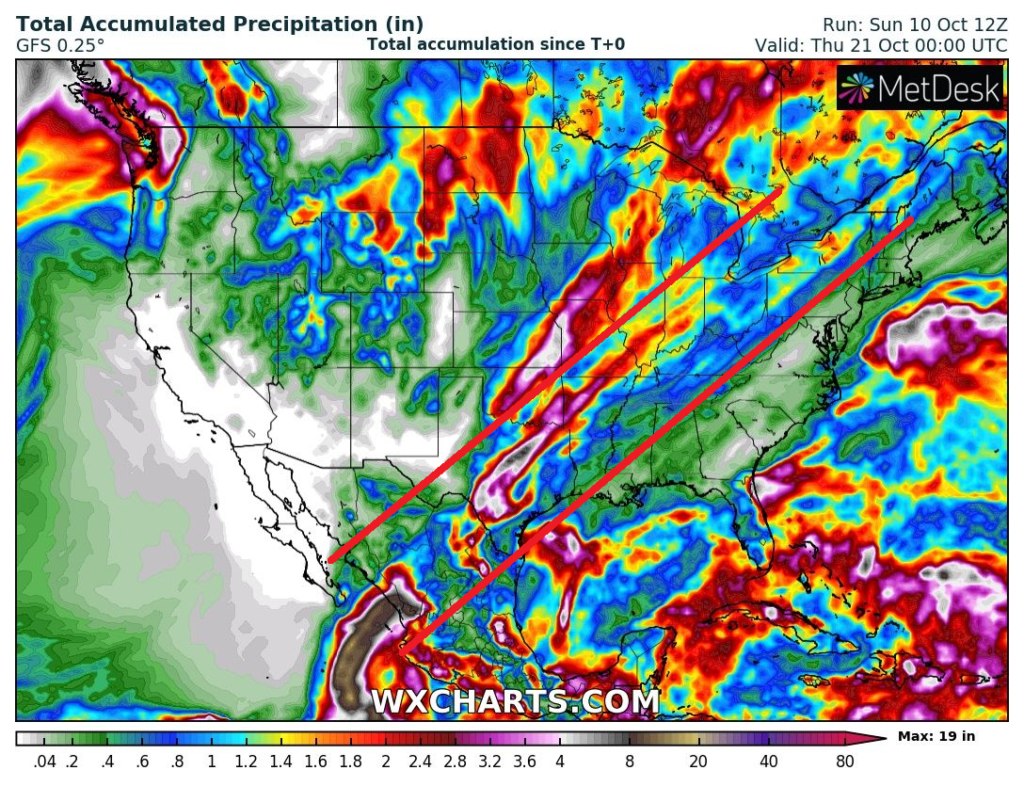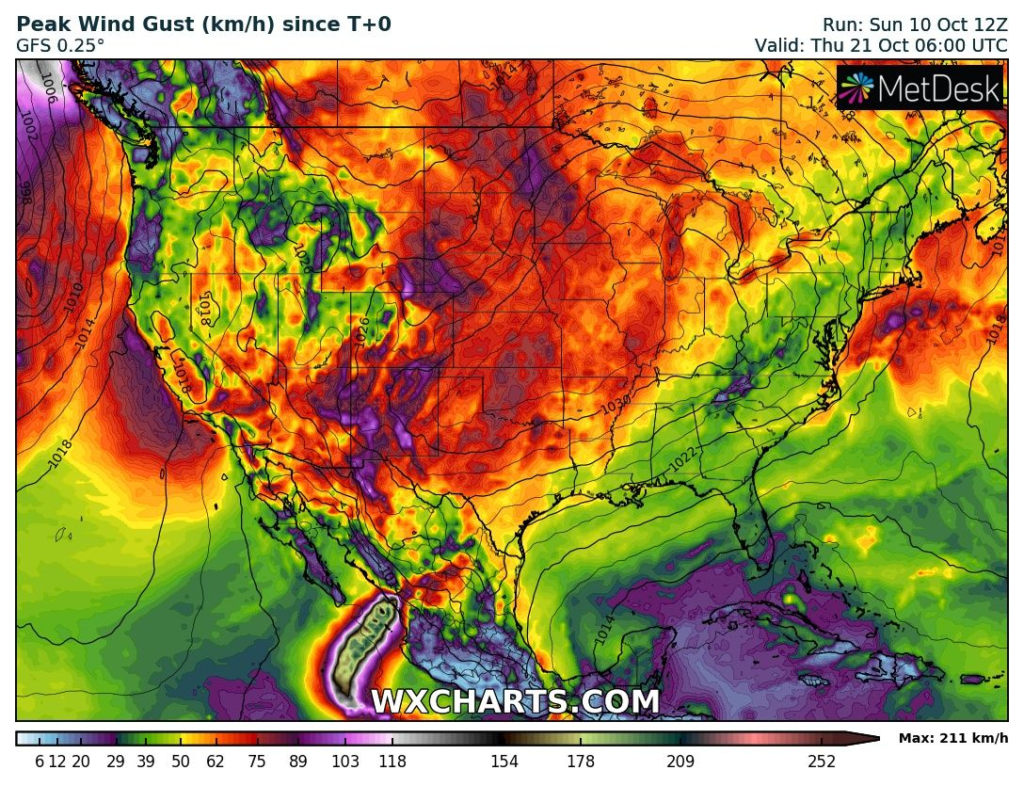 Source: wxcharts.com