France experiences a colder summer, the first +40°C of the season measured in Ajaccio, Corsica, Malaga in Spain +42,7°C, across the UK highest temperatures of the year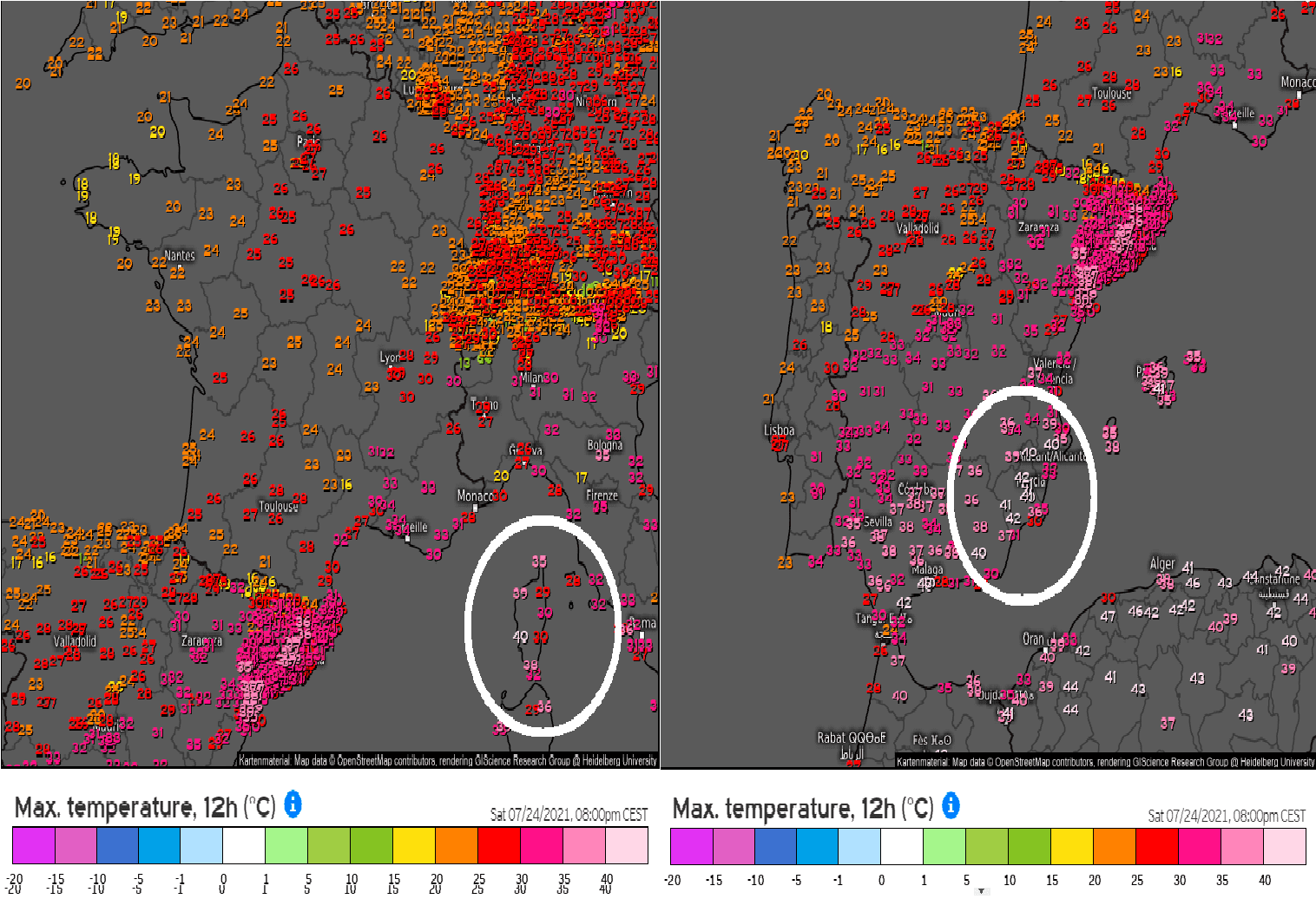 The next summer heatwave hit in the last days Iberia and southern France and hot period for Italy, Balkan, SE Central Europe and Ukraine is prepared /the next Mkweather article/.
France experiences after very cold Spring 2021 with damaging frosts and losses of harvest colder Summer 2021, without abnormal heatwaves above +45°C.
Even, temperatures above +40°C haven´t appeared in France yet – only on 24. July 2021 in Ajaccio, Corsica, where the first +40,0°C of the season was in late July measured.
Very hot was in Iberia, too, Malaga in Spain reported +42,7°C /http://www.aemet.es/es/eltiempo/observacion/ultimosdatos?k=esp&w=1&datos=img/, but still, bot so hot such as +45,0°C in Murcia some period ago /https://mkweather.com/murcia-spain-450c-all-time-record-is-461c//.
Meanwhile, Northern Ireland broke the all-time temperature record for the third time in a row (+31,4°C) and in Wales and Scotland, the highest temperatures of the year were measured (+31,2°C and +29,3°C).
In England, +32,2°C was measured in London, Heathrow a few days ago.
According to ECMWF, extremely hot weather should return into parts of SW / W and NW Europe only in the second half of August 2021.