Tropical wave will continue in the Arabian sea (towards Oman, Somalia), India under flood water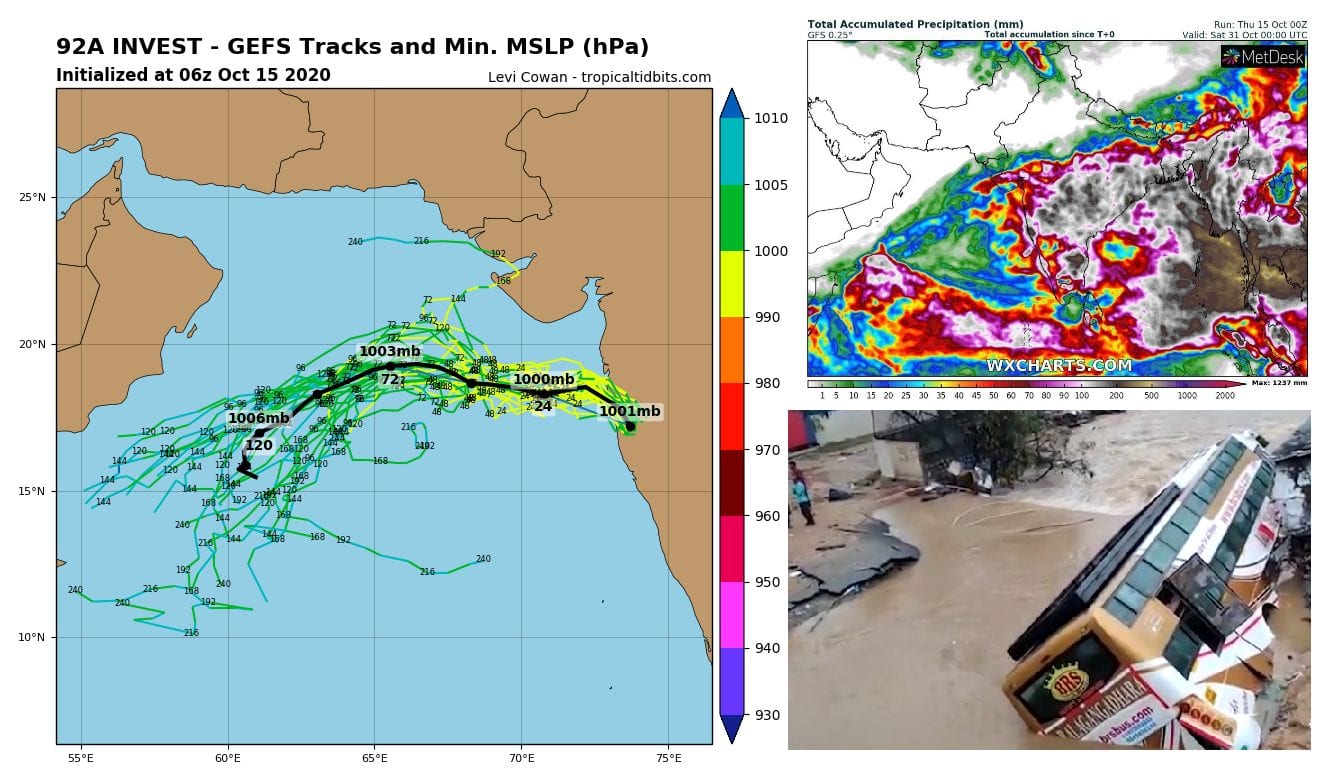 Severe floods from remnants of a tropical storms and depressions from Southeastern Asia hit India during last days /SE ASIA 53 DIED; INDIA FIRST WAVE; VIETNAM / SE ASIA FIRST 3 TROPICAL WAVES/.
These tropical waves were coming from the east and they were producing widespread, regionally 100-year floods in India. Next tropical threat will be shifting from western Indian coast over Arabian sea towards Arabian Peninsula, mainly Oman, and then Somalian Peninsula during the next week.
Tropical depression 92A Invest demonstrates power of East Asian tropical storms and depressions during Pacific typhoon season 2020, which could moving from Southeastern Asia above India even to Arabian Peninsula and Eastern Africa.
92A Invest is linked with remnants of tropical depression 91W Invest and ex-tropical storm Linfa, which has brought last period of severe floods to many regions of India.
The worst floods has appeared according floodlist.com in the states of Telangana, Andhra Pradesh, Karnataka and Maharashtra.
In Telangana, 15 people have died around 12. October 2020. Floods hit the capital of Telangana, Hyderabad, with recorded 324mm of rain in 24 hours to 13 October, in Greater Hyderabad, the highest on record. According to few media, floods in Hyderabad was marked such as "100-year floods".
In Andhra Pradesh, 9 people, in Karnataka 1 and in Maharashtra 6 people have died near floods or high water related conditions. In Kakinada has fallen 261 mm of rain and in Visakhapatnam 227 mm of rain from Monday to Tuesday, 12.-13. October 2020.
Severe storms on Thursday and Friday reports Mumbai region, too. Moreover, remnants of tropical storm Nangka and tropical depression 94W Invest are expected in India during 3rd October decade.
Over Afghanistan and Pakistan, will come colder air at the end of a month, with severe winds mainly in mountains (wind gusts in the picture below aren´t linked with tropical activity).
Infographics: tropicaltidbits.com, wxcharts.com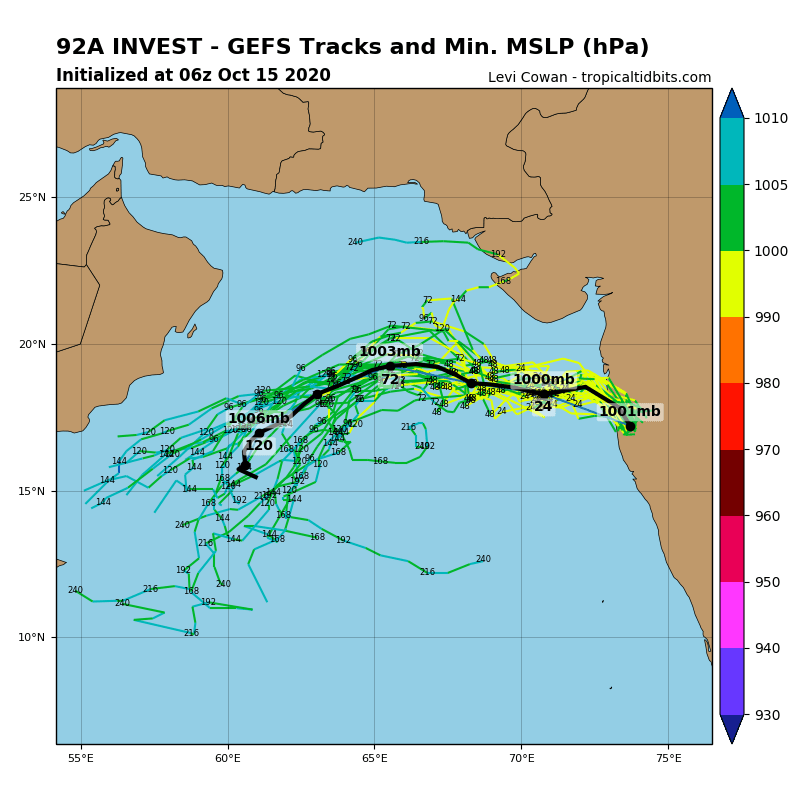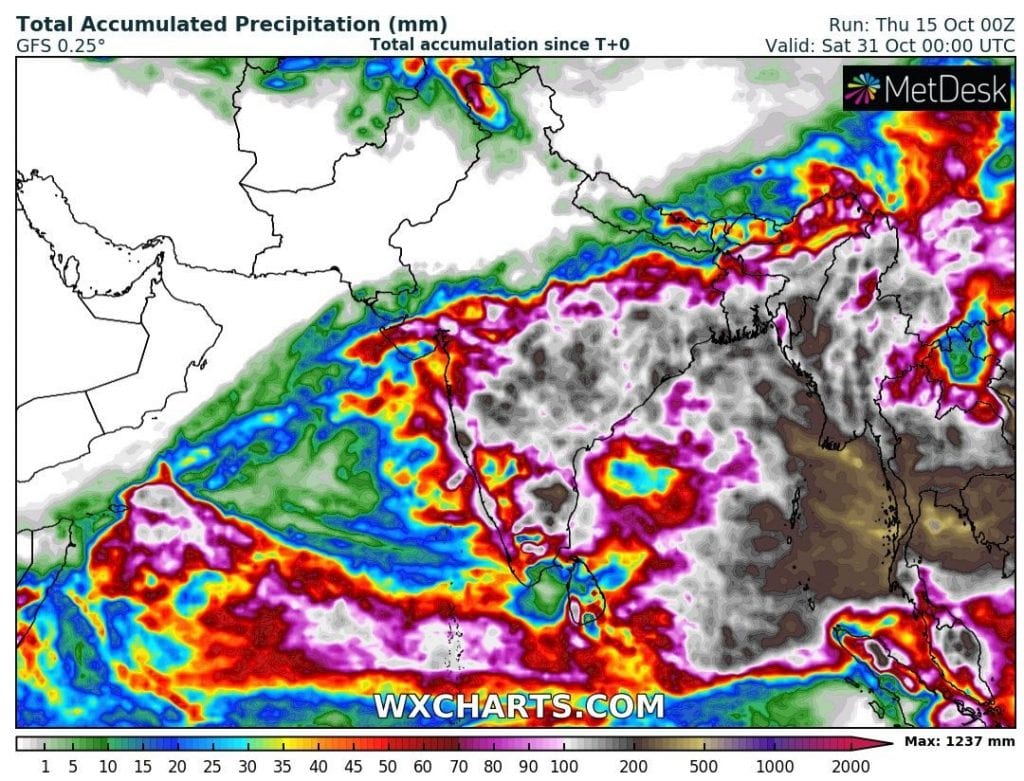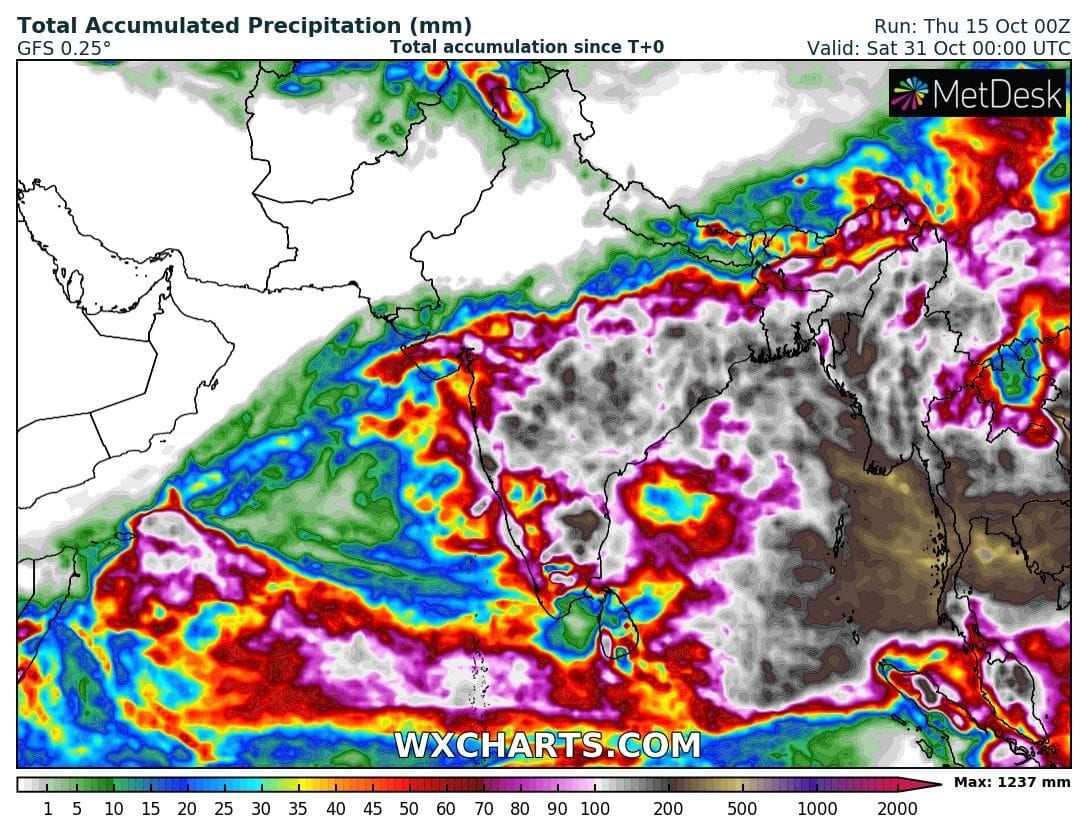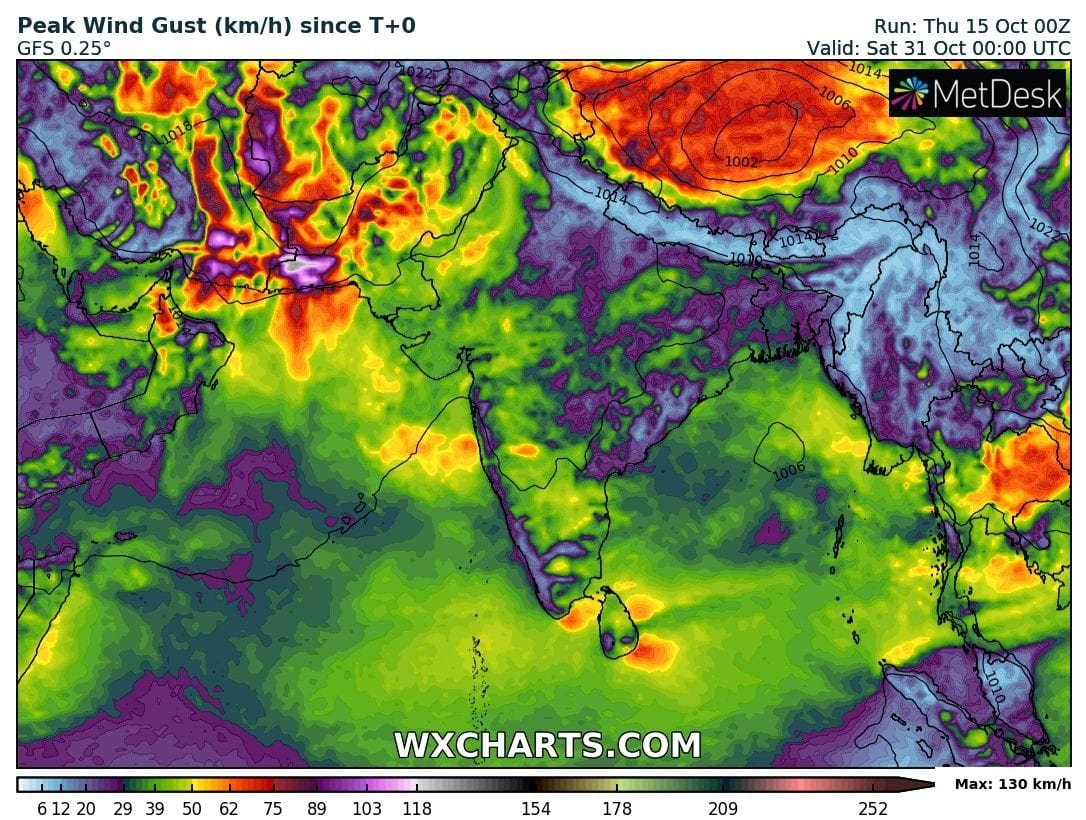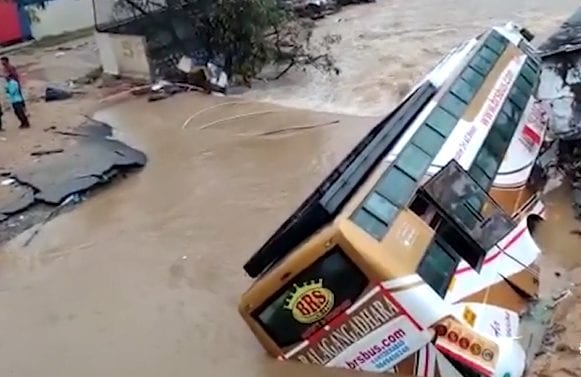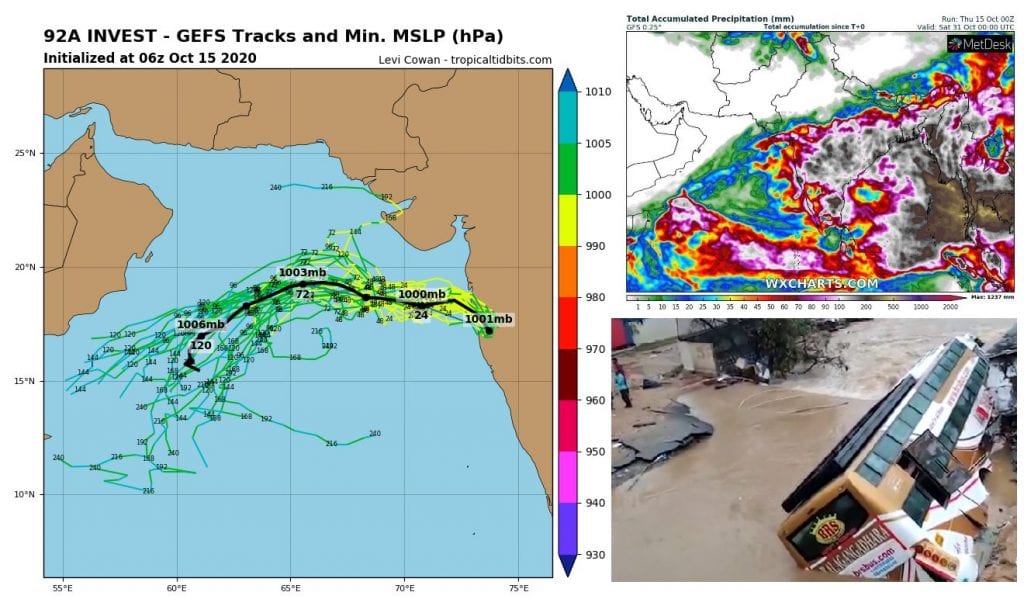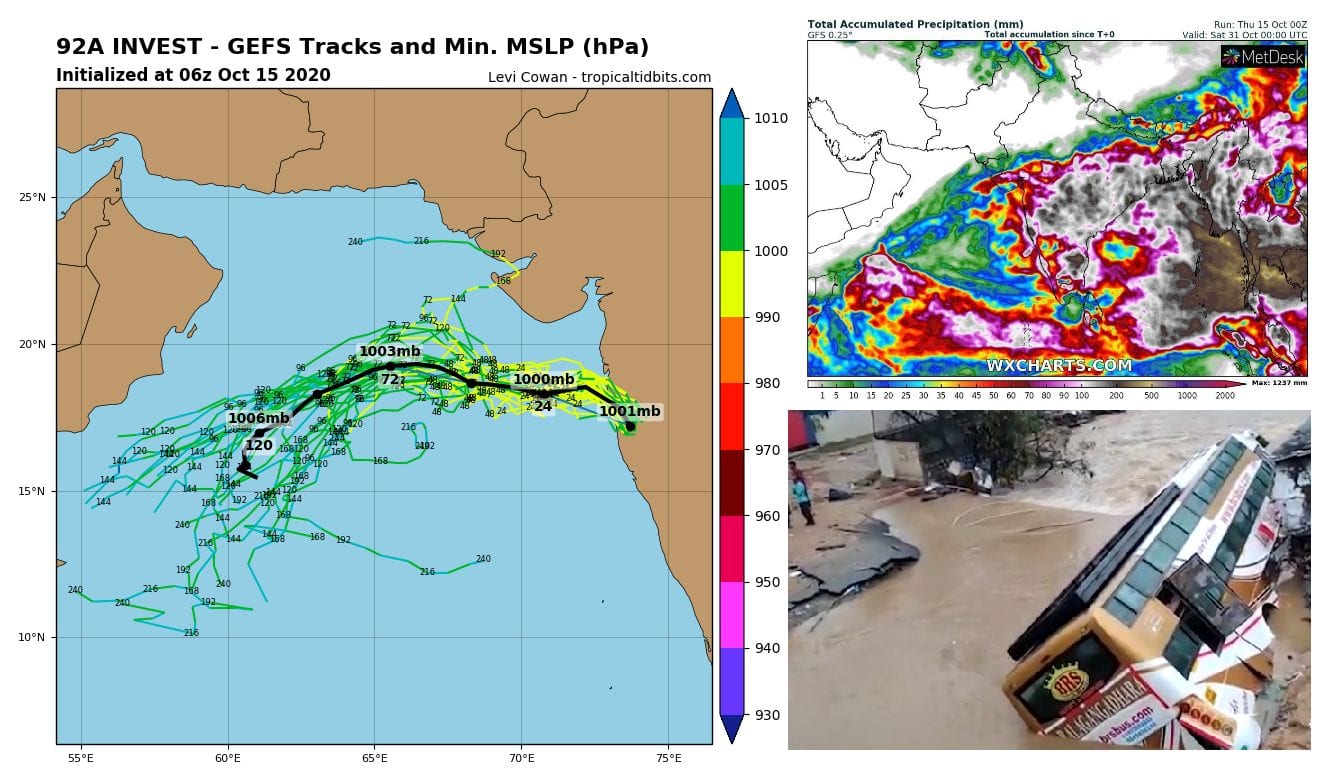 Read more: